This is the second in a series of tests on the Sony 100-400 f/4.5-5.6 GM zoom. The series starts here.
There are two pieces to bokeh. The first is what things look like when they are well out of focus (OOF), and the second is how the transition from OOF to in-focus happens. The second is complicated, but the first is very simple. What you see when part of the image is well OOF is each point in the image times the OOF point spread function (PSF, in this case, aka bokeh balls). So you can understand what the bokeh in the OOF regions is gonna look like by looking at the OOF PSF across the frame. After you've looked at a few of these images that I'm going to show you here, you can see how the deep-OOF bokeh of just about any lens is going to look like with just about any scene.
The technique that I used to obtain the images below is explained here. I just moved the camera around and captured the PSFs all over the frame, then assembled them in Photoshop. I used a Sony a7RII for the captures.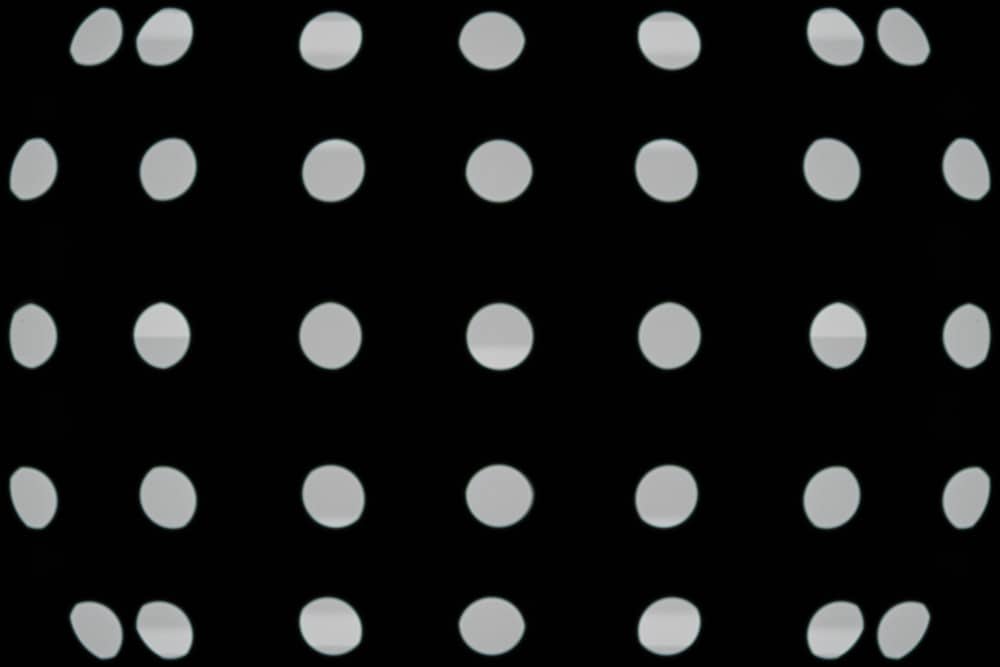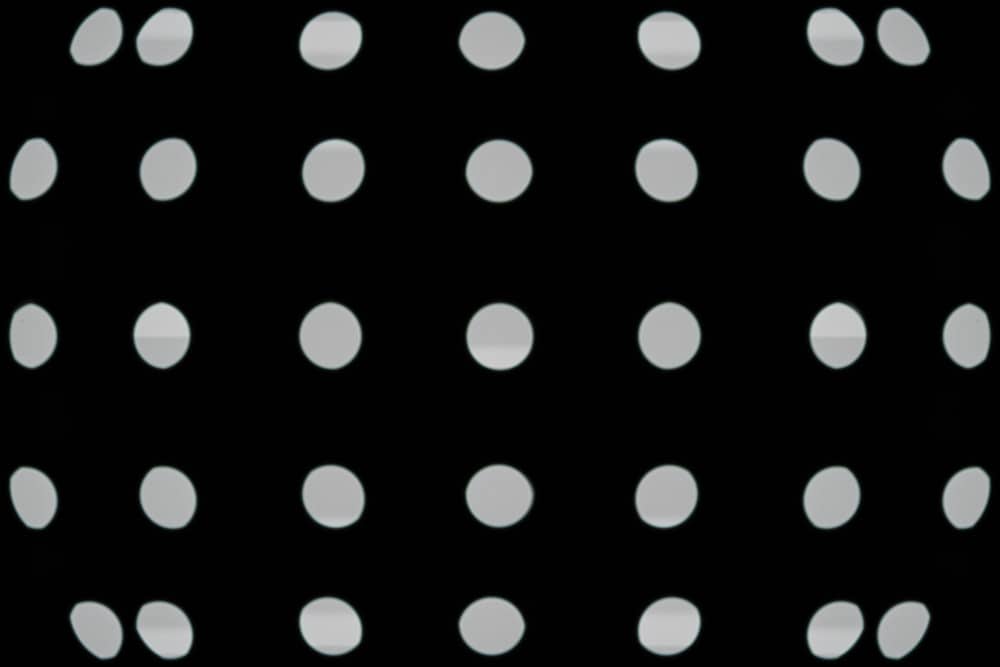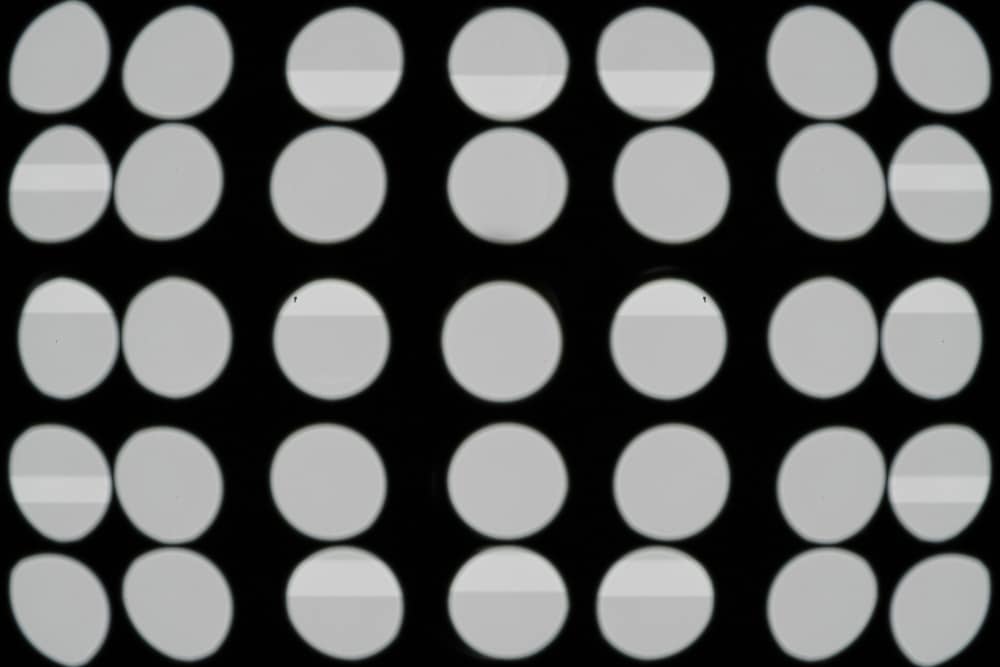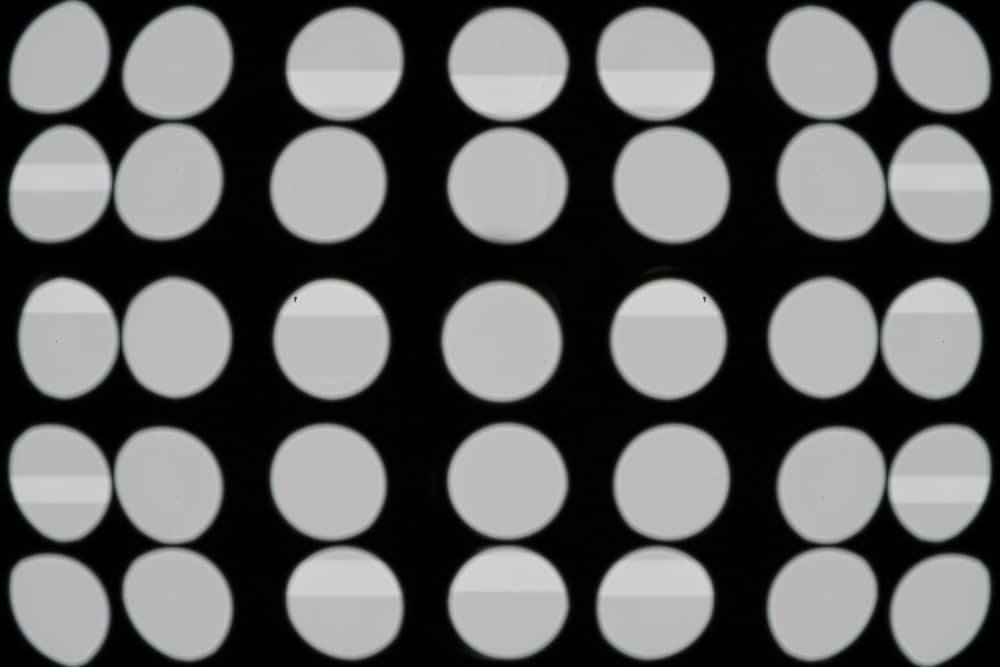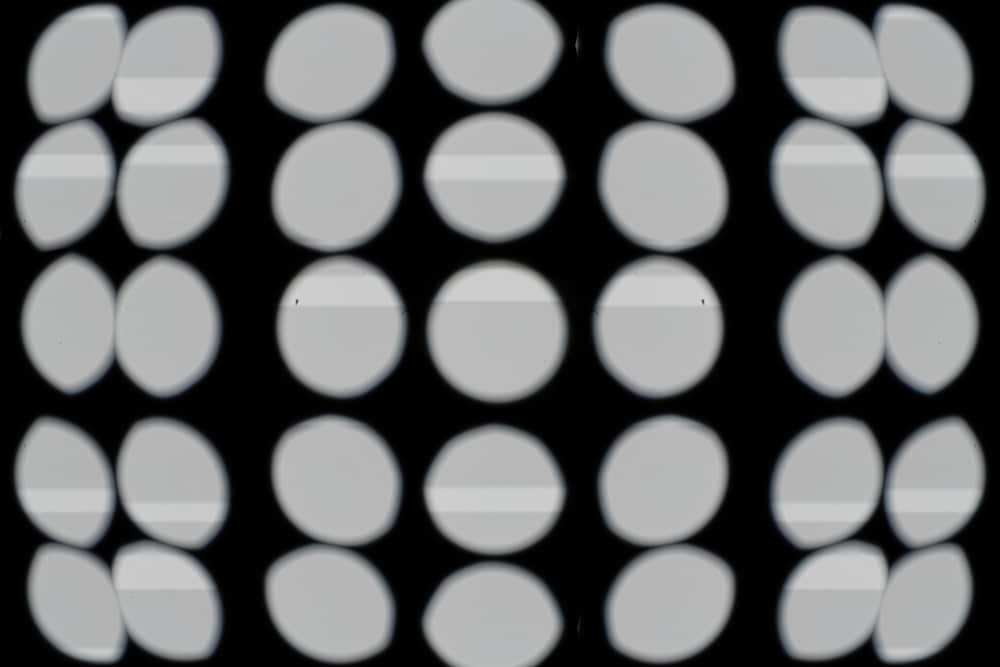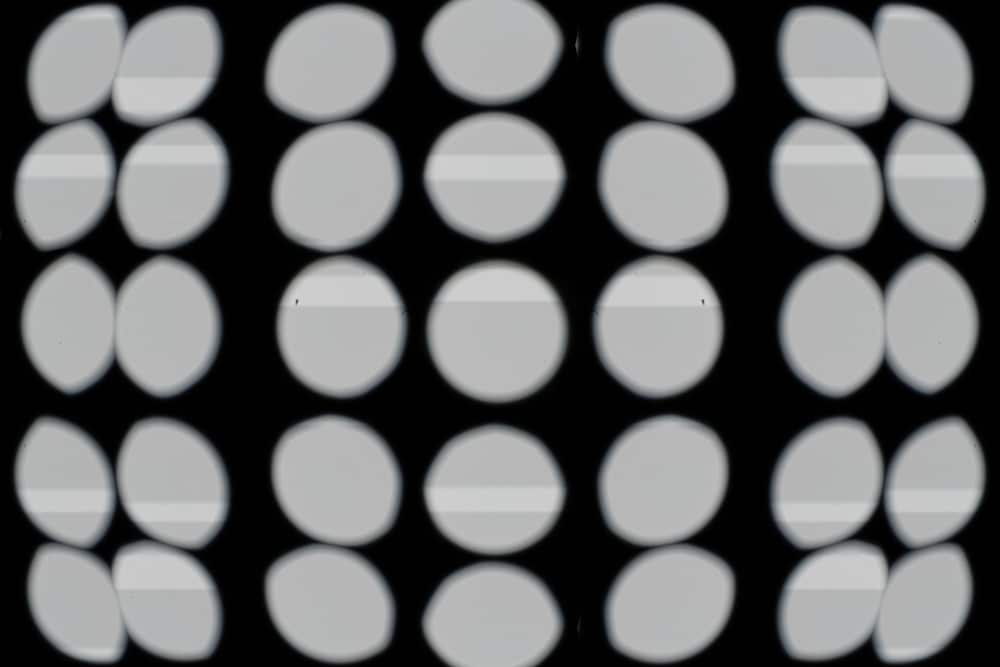 Ignore the banding; that's an artifact of the pulse-width modulation of the LED flashlight. The center PSFs are nice and round. The edges of the 400 mm one could be a little sharper. The occlusion of the circle towards the periphery of the sensor is moderate. A lens this slow should have an advantage here — the 100 mm image is at f/4.5 and the other two are at f/5.6. But the fact that it's a zoom is a disadvantage.
I consider this good performance.