This is part of a long series of posts about the Sony a6300. The series starts here.
You're probably not gonna use your Otus 85 on an a6300, so sharpness comparisons between the two cameras probably aren't of much practical use. But you might use your Batis on the a6300. How much sharpness do you give away by going to an APS-C camera? I'm not presenting the results for the sharpest f-stops of the lens, but I happen to have f/1.8 and f/5.6 results for the a6300 from the last post, and I can go back and dredge up ones for the a7RII.
At f/1.8: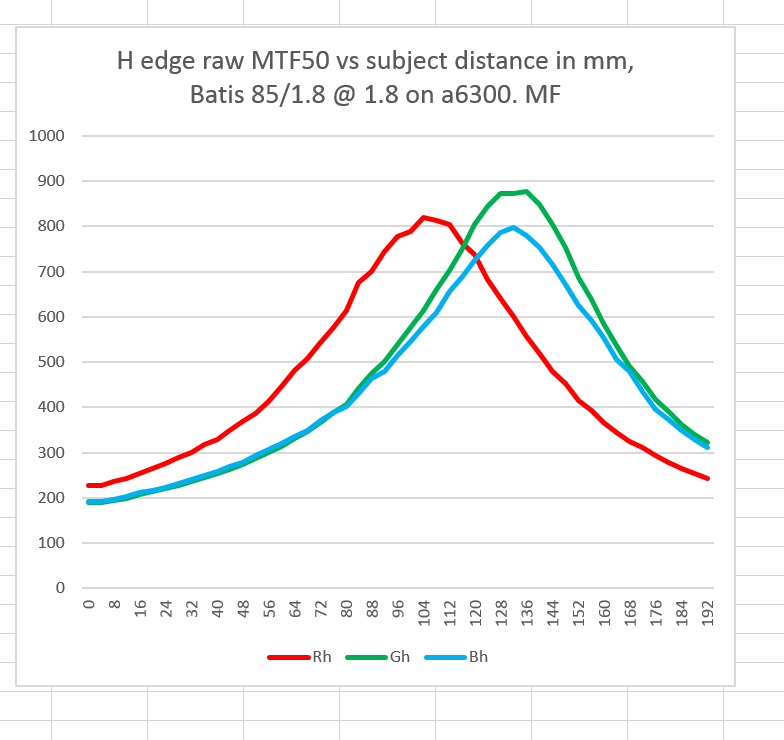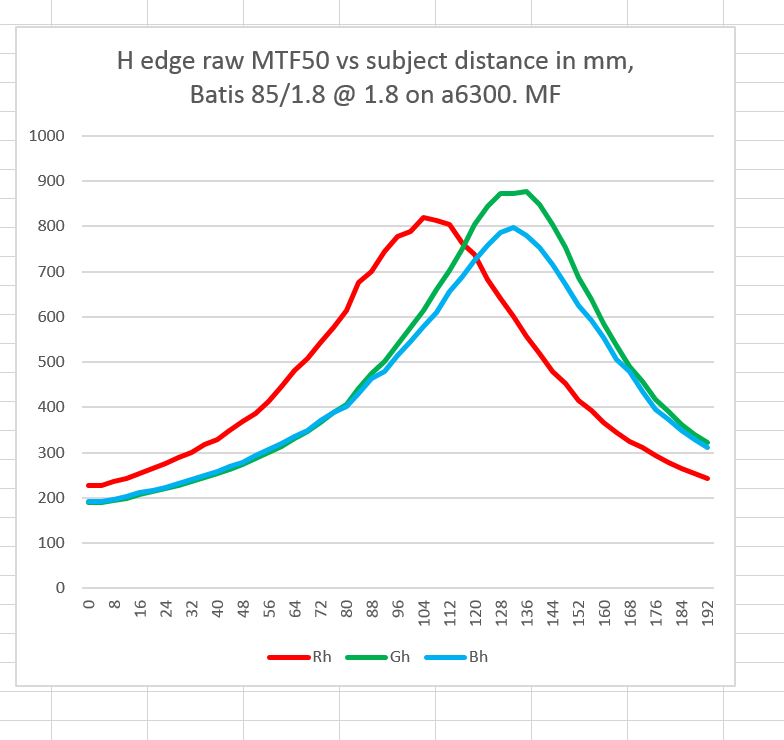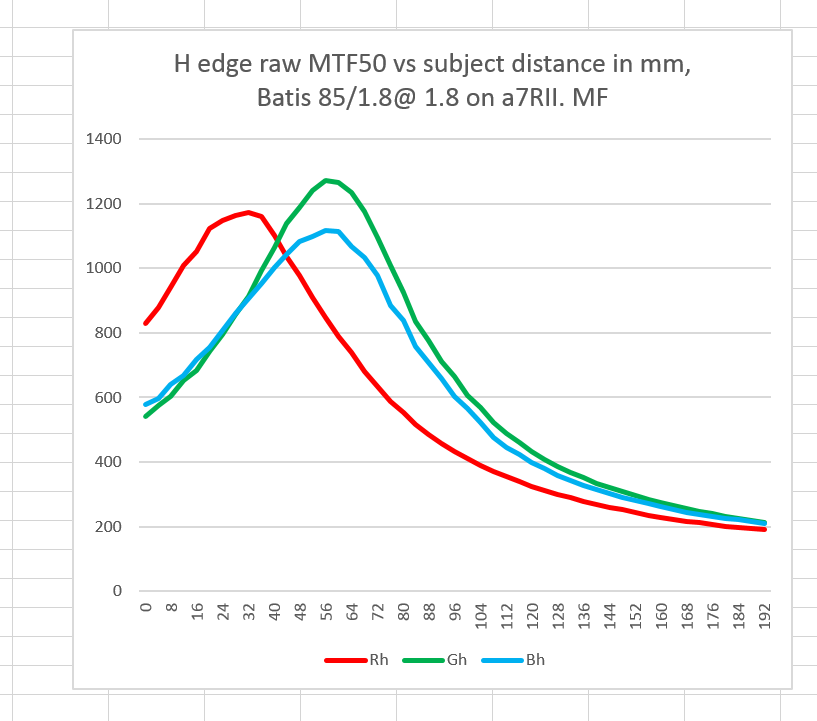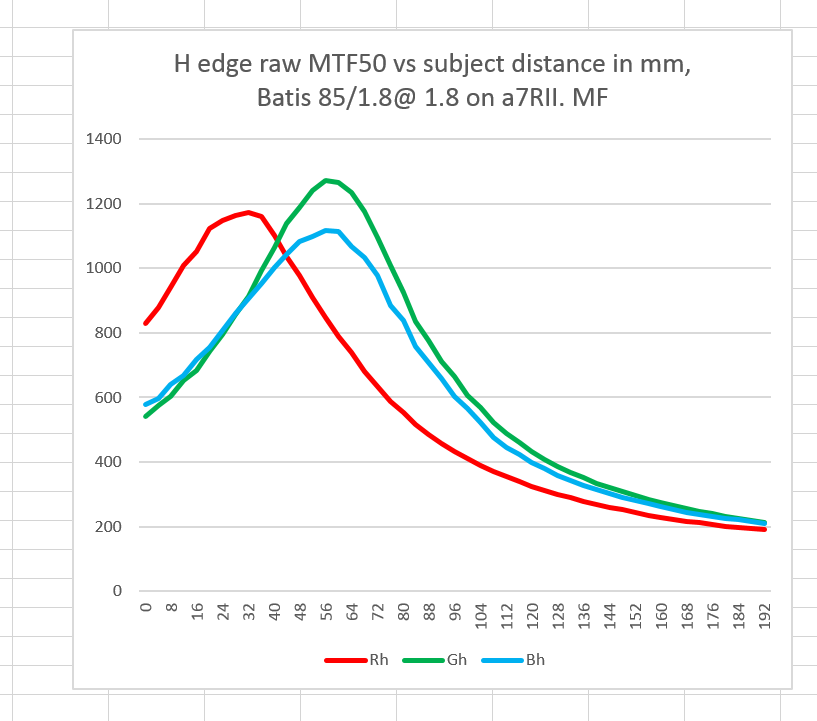 Ignore the horizontal axis. Just look at how high the peaks are. The green peak for the a7RII is at about 1275 cycles.picture height, and the peak for the a6300 is at a little under 900 cy/ph.
At f/5.6: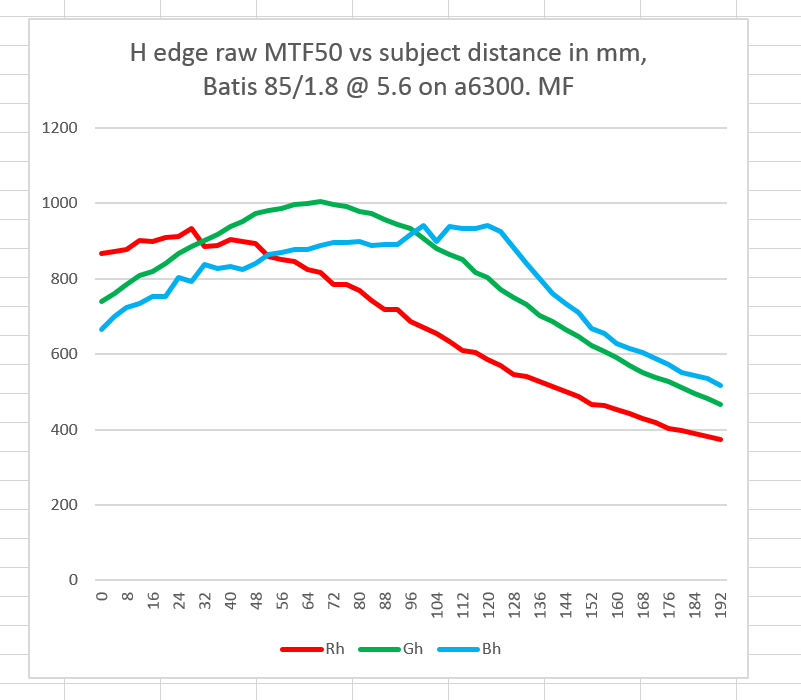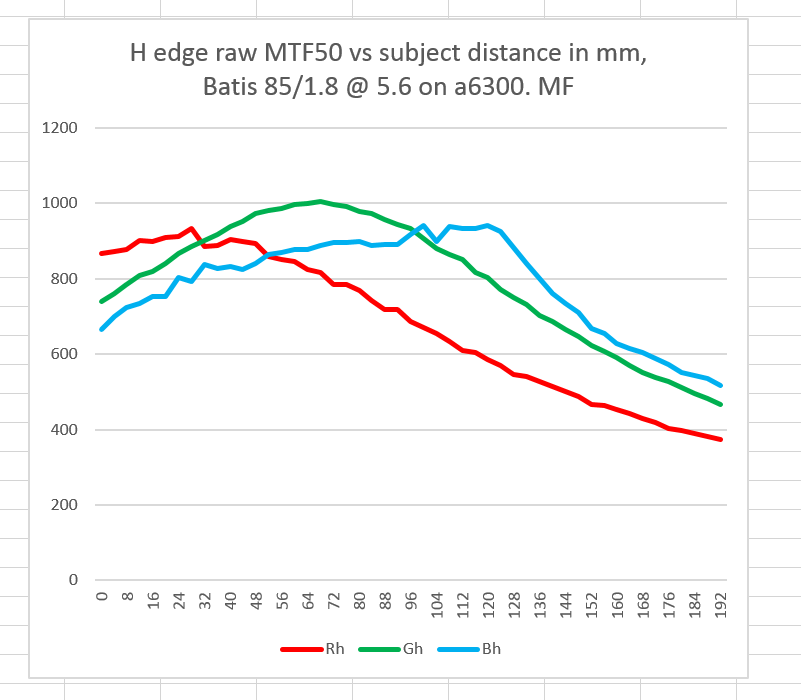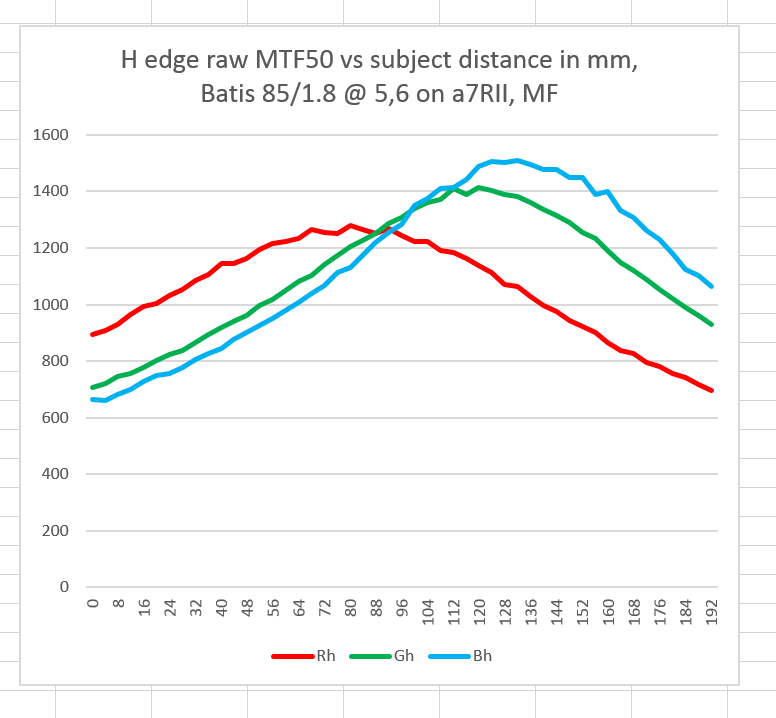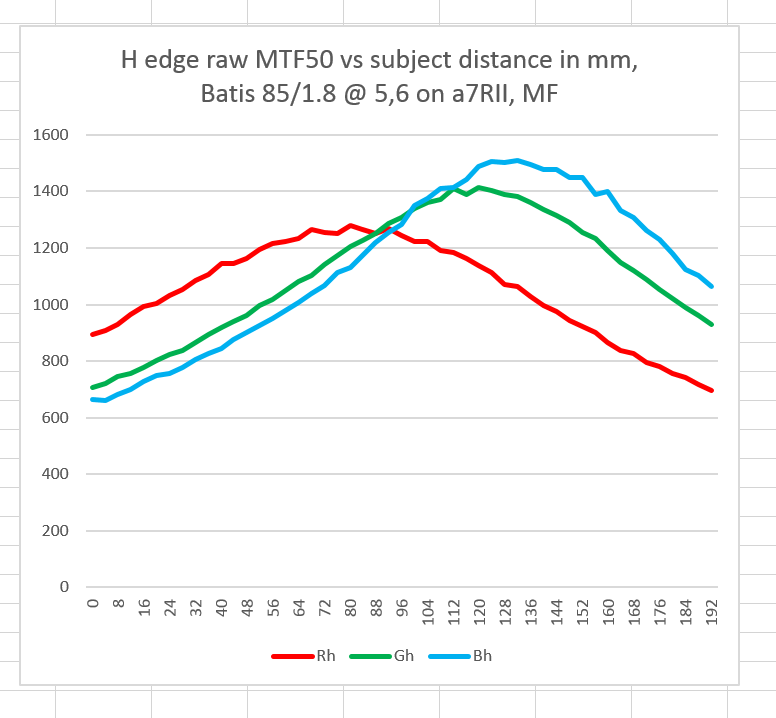 The green channel peaks at 1000 cy/ph for the a6300, and 1400 cy/ph for the a7RII.
In this little contest, the a7RII has two things going for it. It has more pixels top to bottom, and it has a greater dimension top to bottom. The latter lets it take advantage of more of the lens' field, and the former let's it sample what the lens can deliver more finely.
Note that the a6300 results, while definitely a step down from the a7RII ones, are by no means bad.