This is part of a long series of posts about the Sony a6300. The series starts here.
I've received a request for some context on some of the a6300 graphs I've been posting. I'm pleased to respond. Let's compare the engineering dynamic range of the a6300 to its Sony stablemate, the a7II.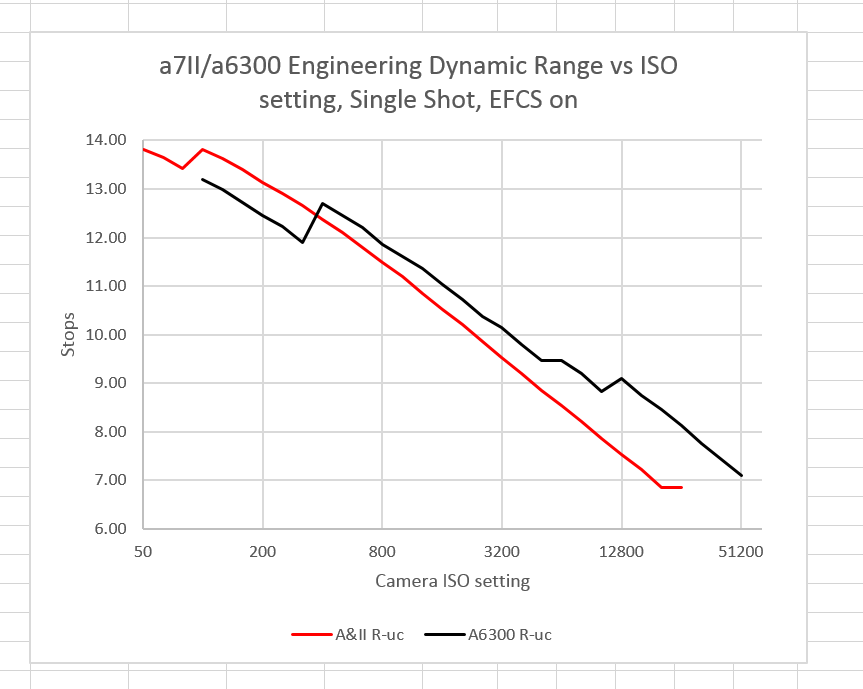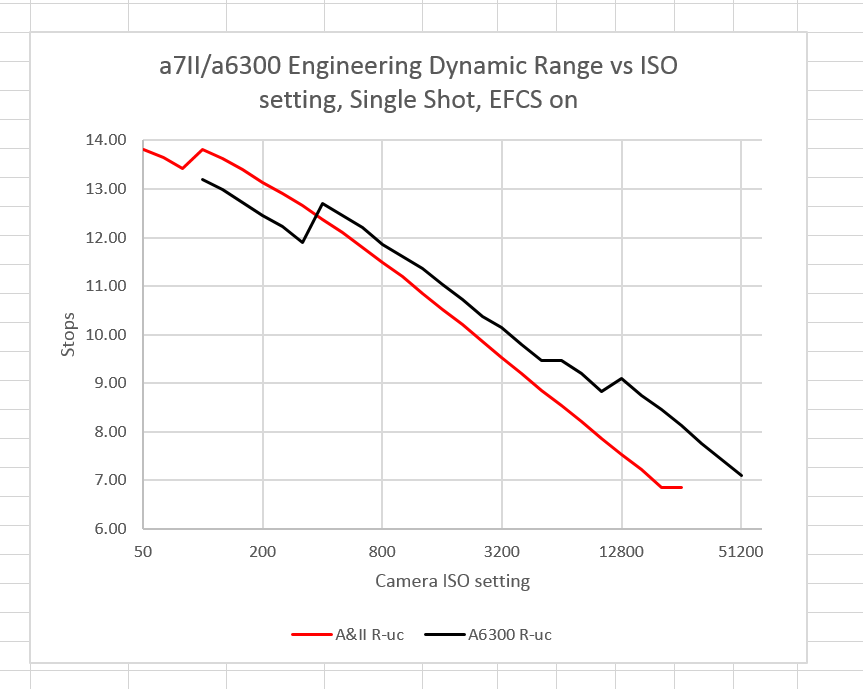 In one sense, it's a fair comparison. Both are 24 MP cameras, so there's no need to scale the results to level the resolution playing field. And, here's the bottom line: at ISOs of 400 and above, the a6300 comes out the winner, thanks to the dual conversion gain trick.
I wouldn't expect the photographic dynamic range (PDR) to be so even, though, since I suspect the full well capacity of the full frame a7II is higher than its APS-C cousin, and photon noise is usually more important than read noise for PDR..
Still, credit where credit is due. Good job, Sony.
By the way, as I've mentioned before, the a6300 shouldn't get any credit for the boost in EDR that happens above ISO 10000. The camera achieves that bump through the highly-dubious trick of digital low-pass filtering.