I ran the same test as yesterday with the Nikon 180mm lens and the camera in portrait orientation. The orange line is with the electronic first curtain shutter, and the blue line is with the mechanical FCS: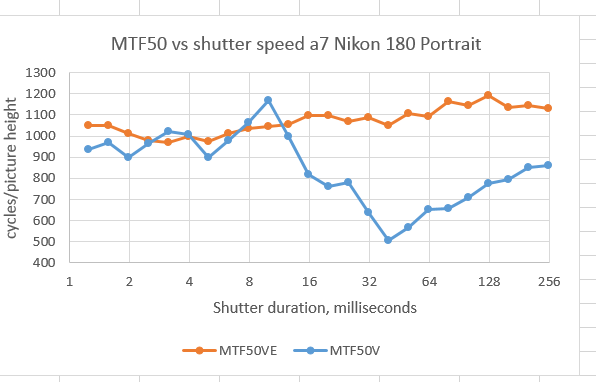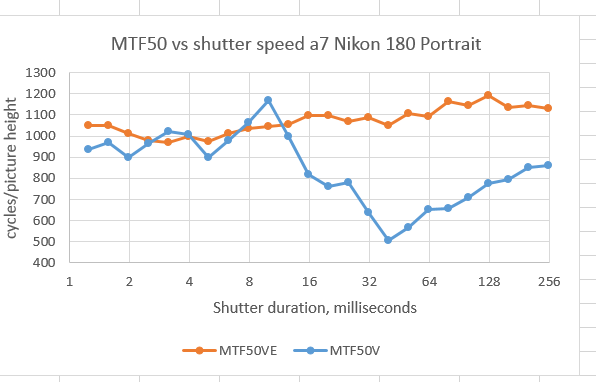 No surprises here; without EFCS  the camera is more affected for vertical edges in portrait mode than it was for horizontal edges in landscape orientation, because in portrait mode the primary direction of shutter travel and the weak orientation of the tripod coincide.
A word about the vertical axis. Maybe the legend should say "cycles per short dimension of the picture". I don't think that the metrics should chnage just because you  twist the camera 90 degrees.