Yesterday, I posted a comparison of uncompressed and compressed read noise and engineering dynamic range for the new version 2 firmware on the Sony a7II. Today I'll do the same for the a7RII.
I looked at a 200×200 central square and examined the red and blue raw channels, and one of the green ones. The shutter speed was 1/2000 second. EFCS was on, and IBIS was off.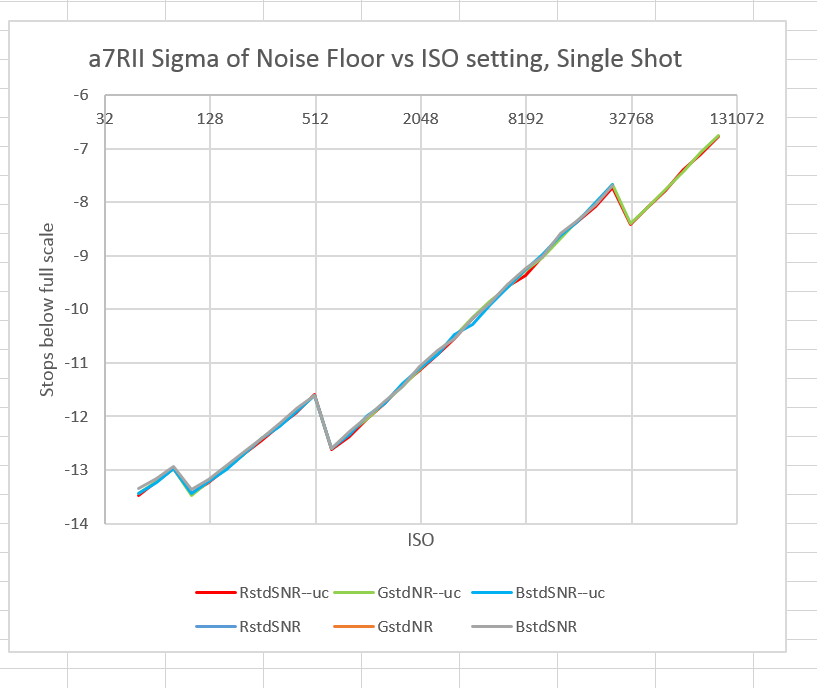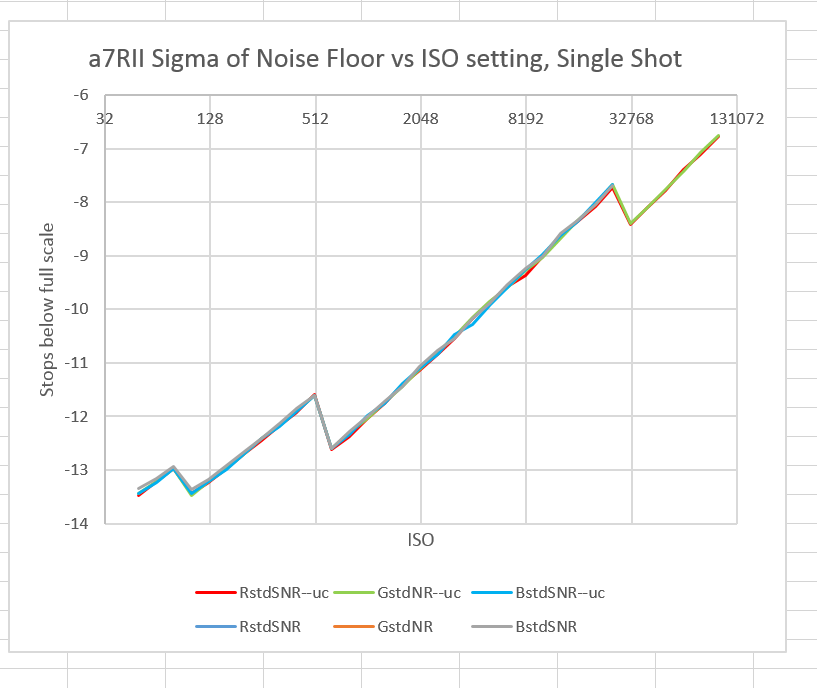 There is essentially no difference between the uncompressed (suffix equals "-uc") and compressed (no suffix) curves. For those of you used to looking at dynamic range, not noise, here are the data processed that way: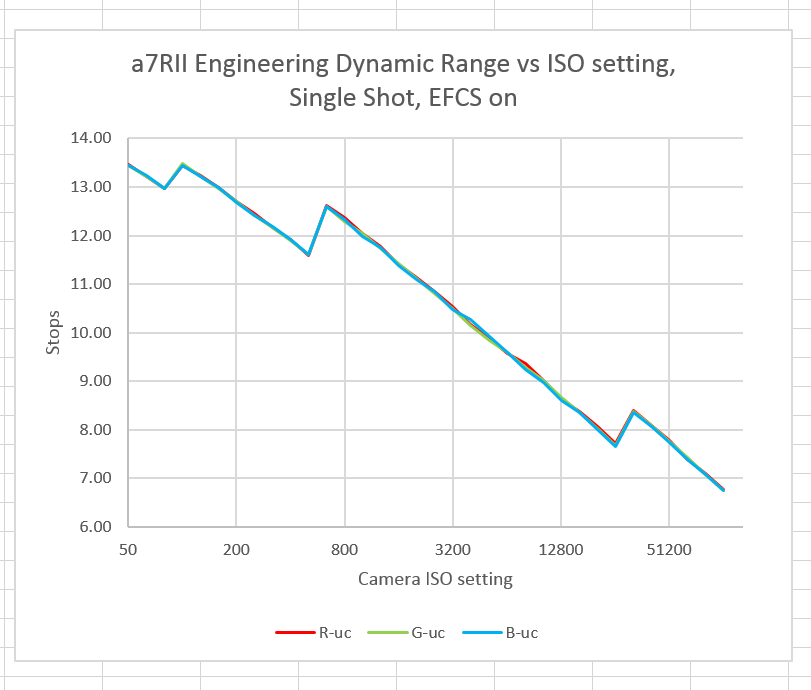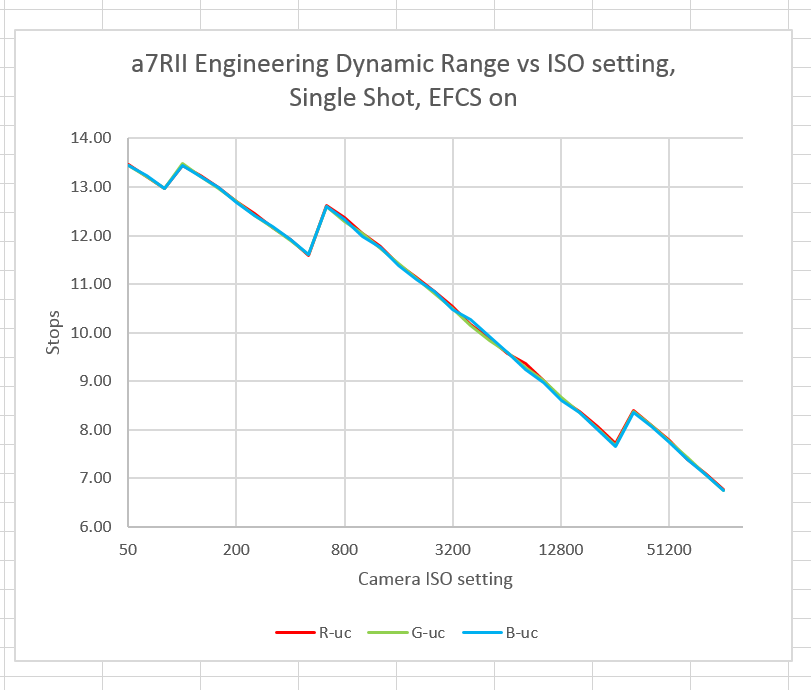 The bump in the EDR and the drop in the noise floor that occurs at ISO 32000 and above is bogus, and is achieved by in-camera digital signal processing.  The bump in EDR as the ISO is changed from 500 to 640 is real, and is achieved by changing the conversion gain of the sensor using Aptina technology.
Compensating for the putative amplifier gain to get the read noise referred to the input of the amplifier: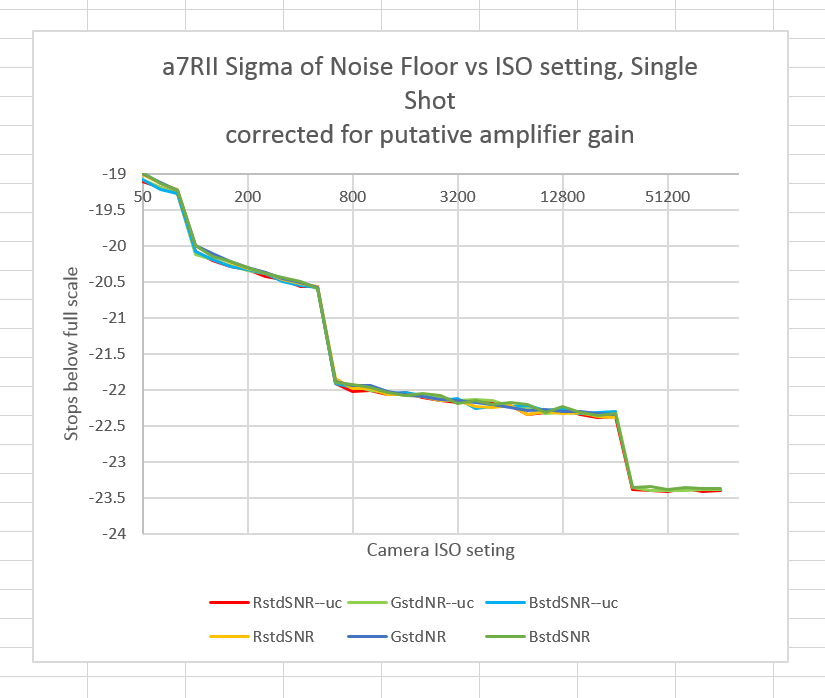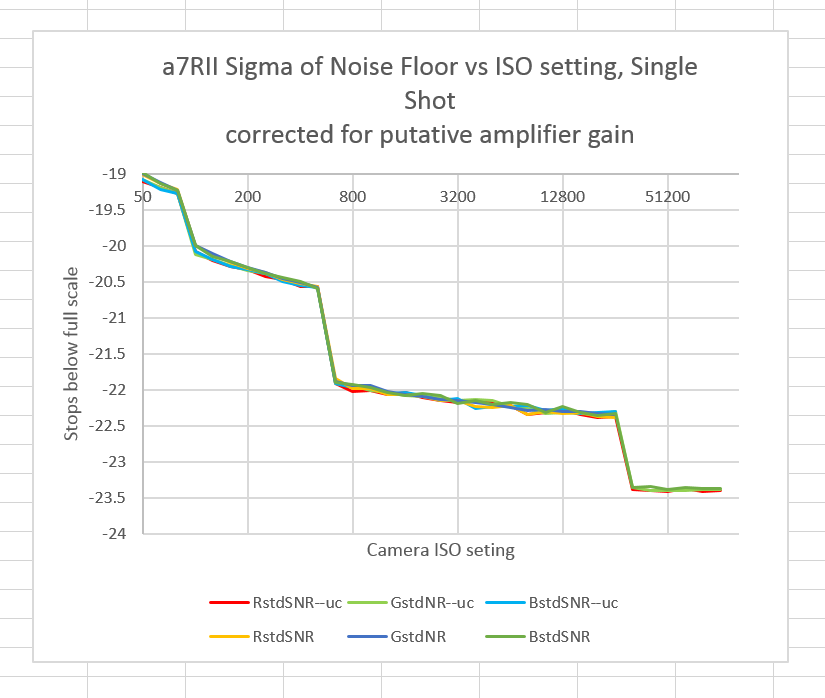 Ignore the absolute values of the vertical axis.
And , for just the uncompressed data, corrected for the actual amplifier gain: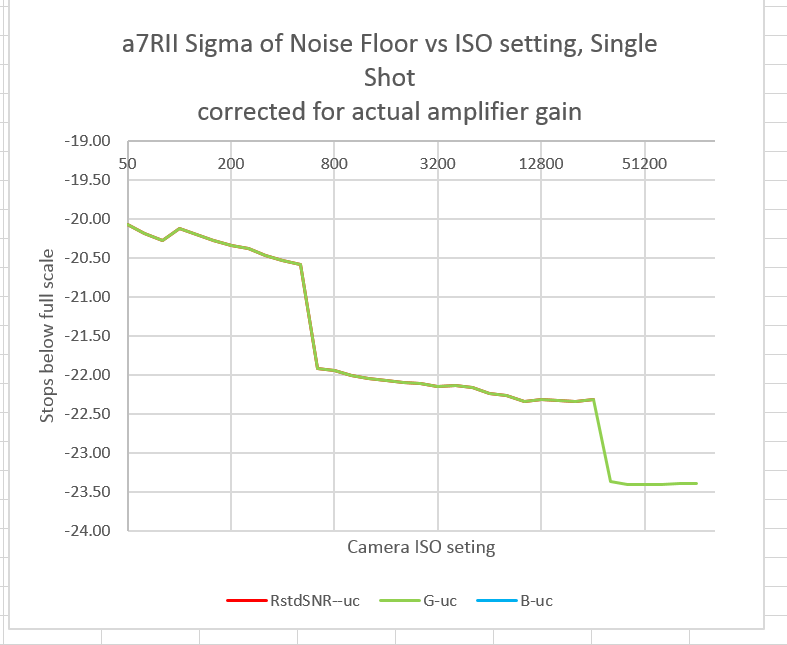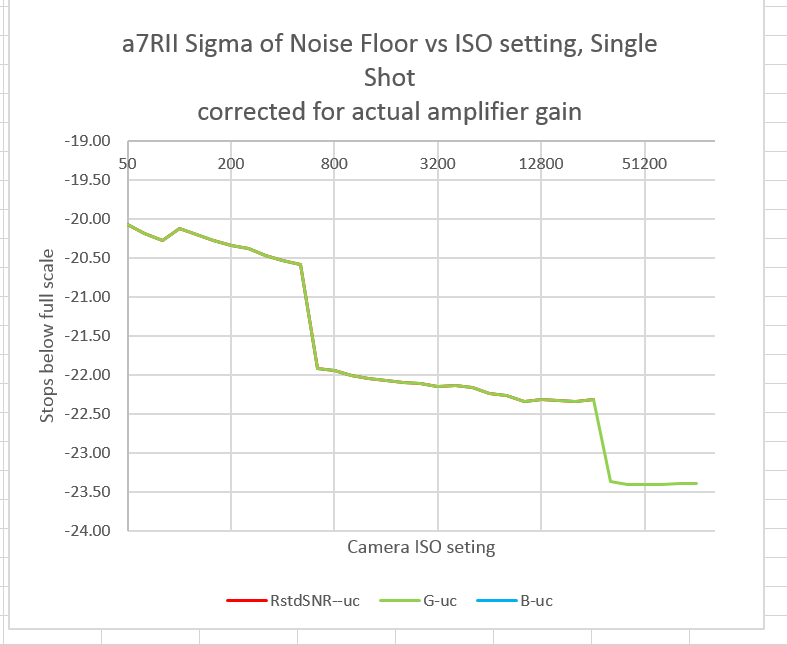 The uncompressed mode of the a7RII version 2 firmware has no effect on EDR or read noise. That's the expected result, but it's nice to have it confirmed. The slight differences in the a7II results are a bit puzzling to me, if completely inconsequential in real photography.
I'll post some a7RII uncompressed histogram next. There are a few surprises, but nothing earth-shaking.