I investigated the odd behavior of the a7R noise floor versus ISO uncovered in the last post. I made a series of 16 dark exposures for each data point at shutter speeds of 1 second, ¼ second, 1/15 second, 1/60 second, and 1/250 second, at ISOs of 100, 200, 400, and 800. I didn't go any higher in ISO because the anomalous behavior didn't occur there at the shutter speed of 1/30 second used in the previous post, and, because, frankly, there's a lot of work in dealing with so many exposures.
At one second, things look normal: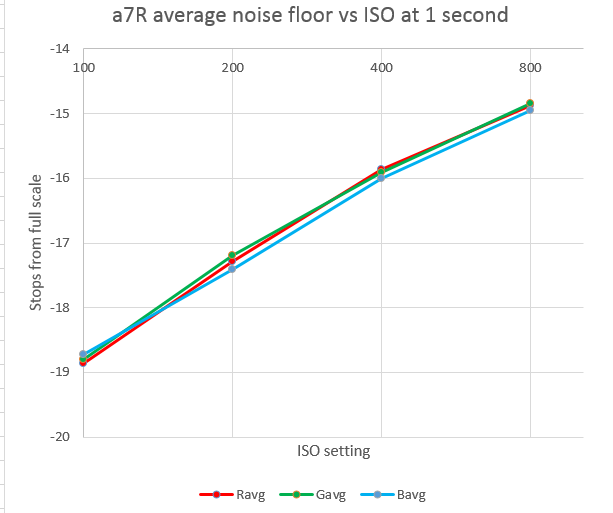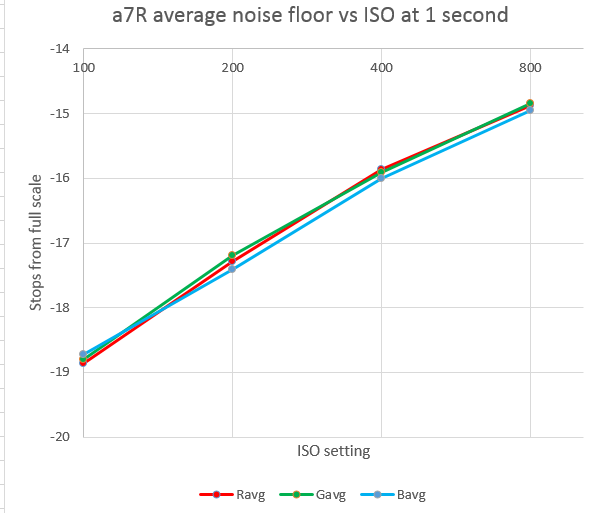 At ¼ second, they also look like you'd expect: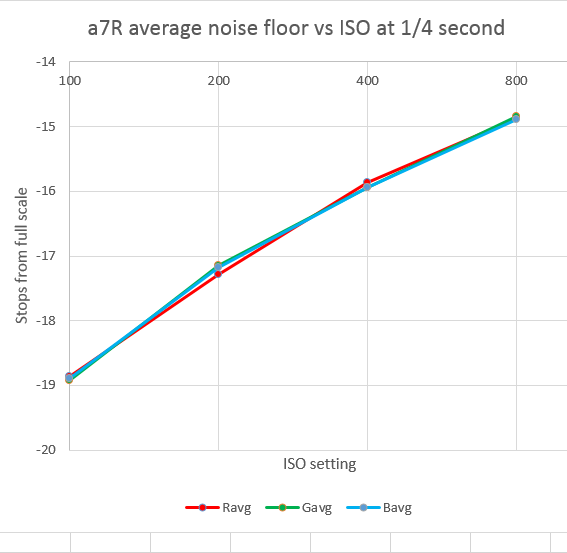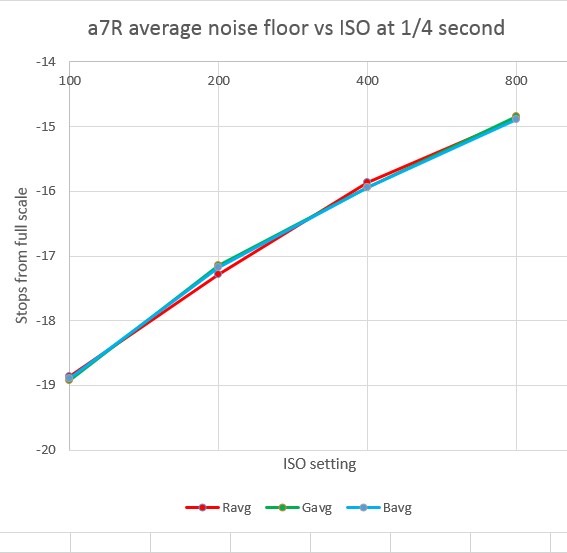 But at 1/15 second, the strange behavior at ISO 100 (too much noise) and at ISO 200 (too little noise) shows up. There's also the different levels in the different color channels: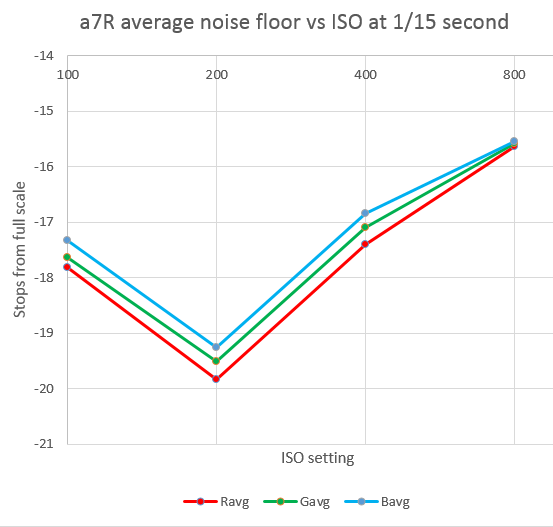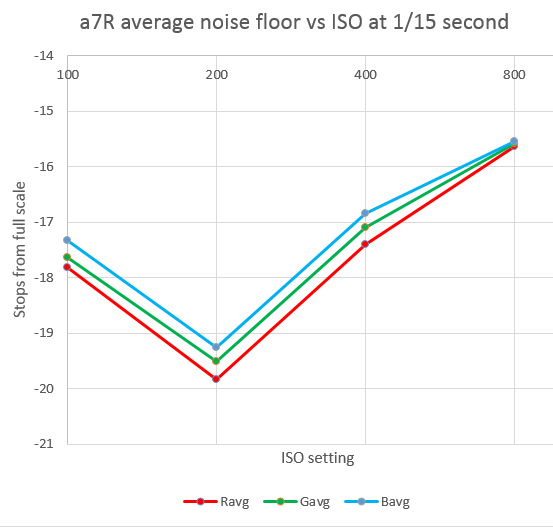 It's there at 1/60 second: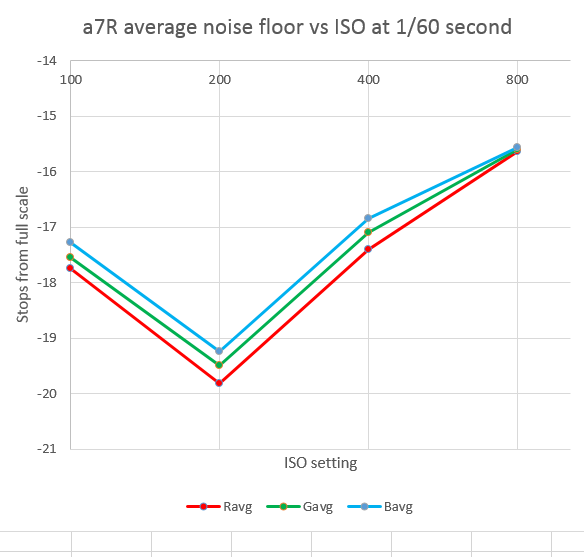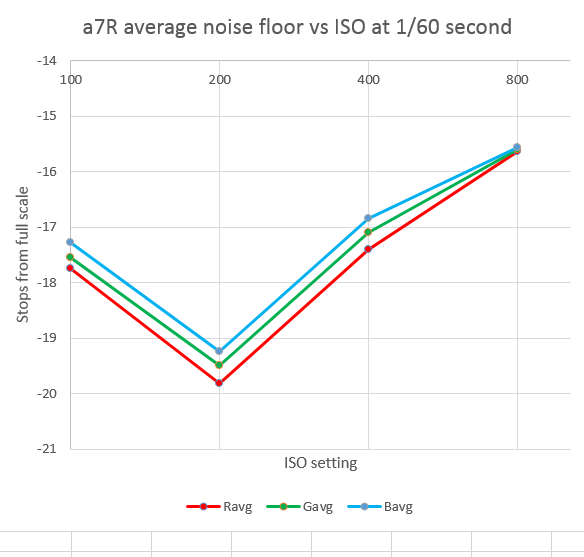 And it's still there at 1/250 second: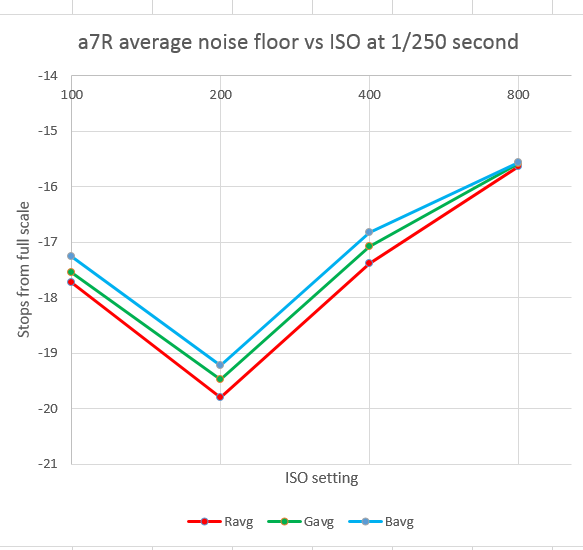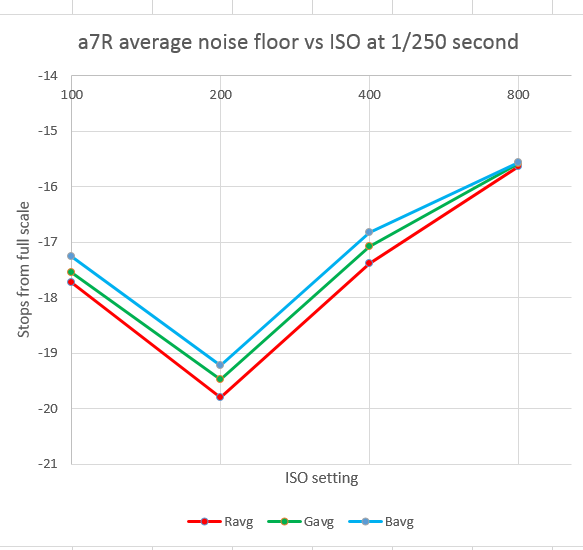 I have no idea what is causing this weirdness. I'm going to proceed with the testing; maybe something will show up that explains it.