Does anyone remember the noise floor that was way too low in this post, the one in which I did the self-heating testing at ¼ second and ISO 100? And did anyone notice that the ¼ second, ISO 100 noise floor in the preceding post was much higher?
How can that be? Aren't all exposures of the back of the lens cap at a given ISO and a given shutter speed equivalent?  It turns out they're not.
The difference is that I was doing the self-heating testing with the shutter in continuous mode. I repeated that series with the shutter in high-speed continuous mode and got the same results. The noise floor vs ISO exposures were made with the shutter in single-shot mode. I did a self-heating test with the shutter in single-shot mode, and this is what I got:
Average: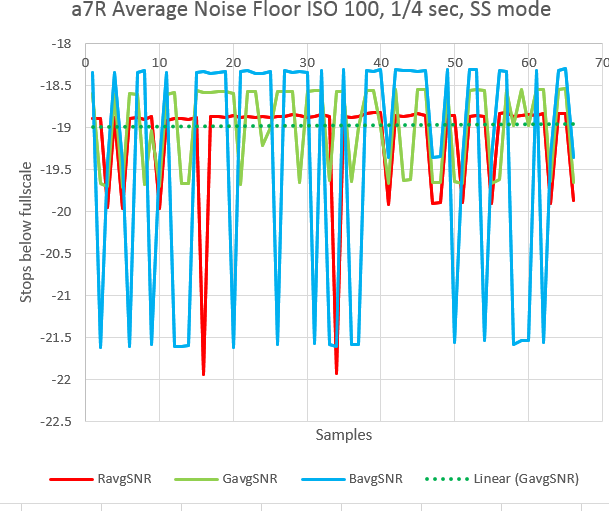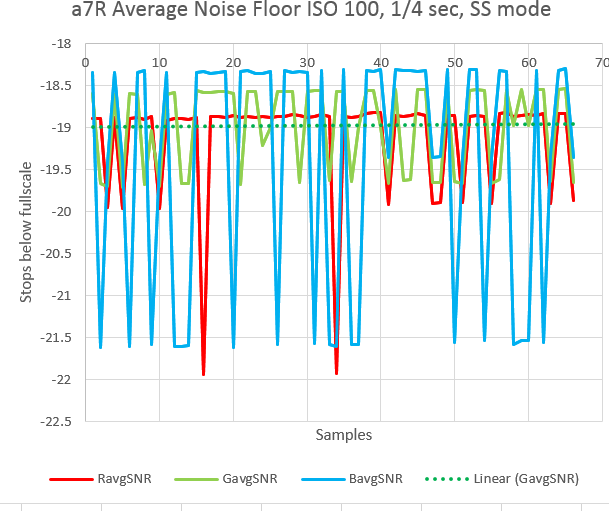 Standard deviation: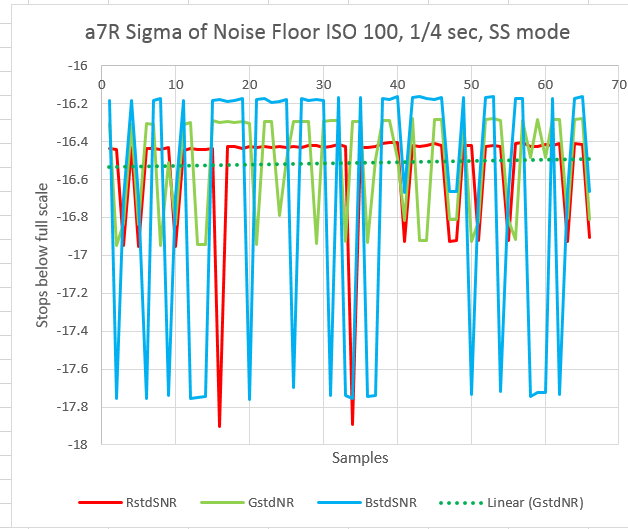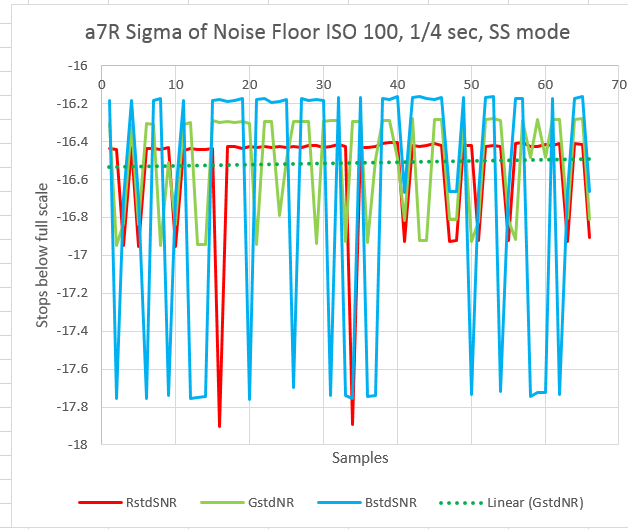 So we have a noise floor 22 stops from saturation in continuous mode and one 19 stops from clipping in single-shot mode. Those fun-loving Sony engineers! They must have had a good time figuring out ways to mess with the raw file values.
Seriously, this is going to complicate further testing. I'm going to do everything with the shutter set in single-shot mode unless I tell you otherwise. Later, I may go back and redo some tests in continuous mode.