I zoomed in even further on the images from the preceding post, and doubled the size in both directions using nearest neighbor, so that single pixels become 2×2 blocks.
ISO 100: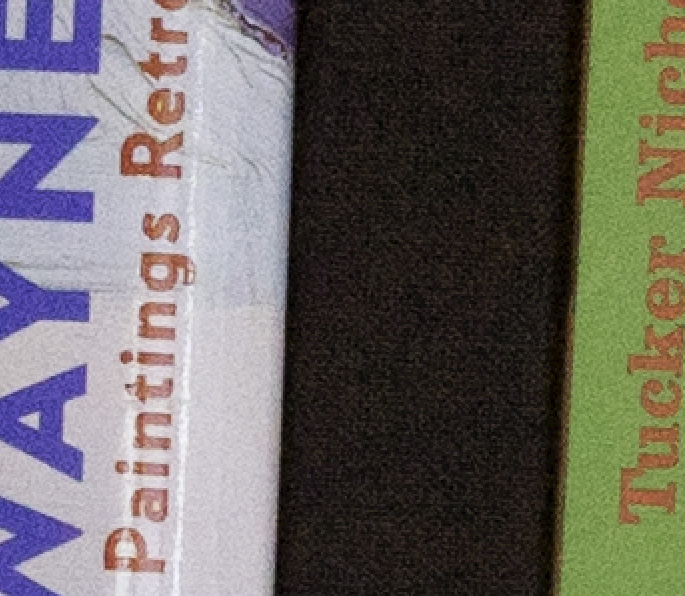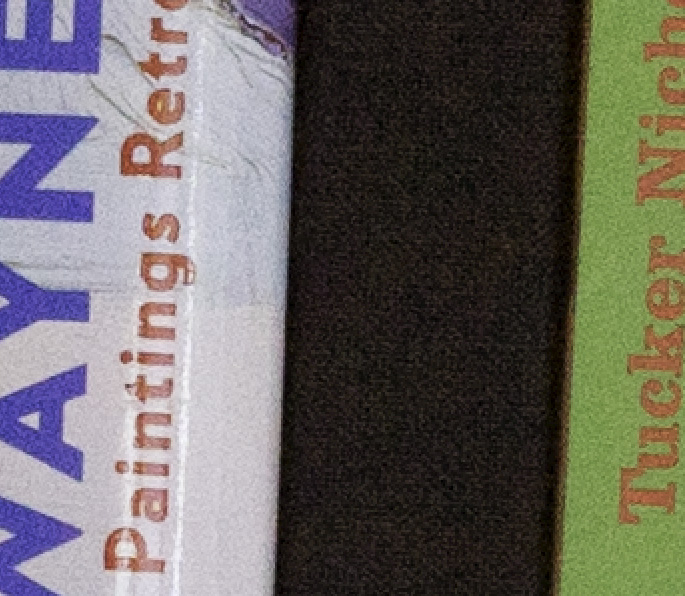 ISO 200: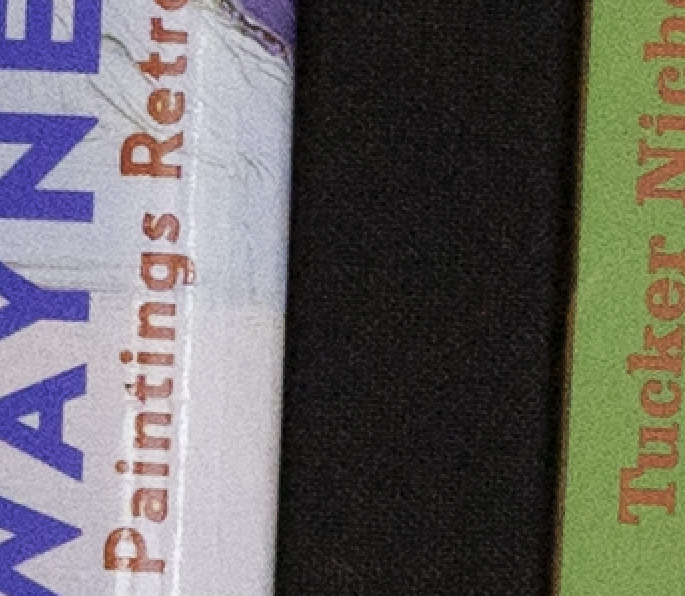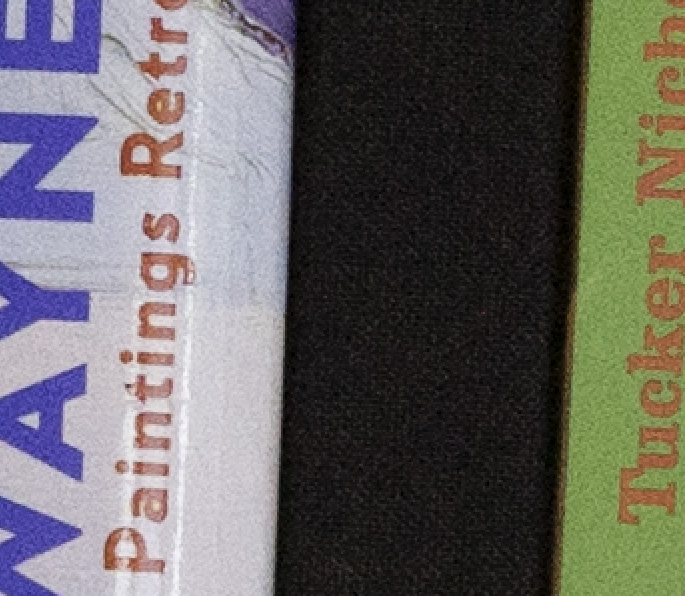 ISO 400: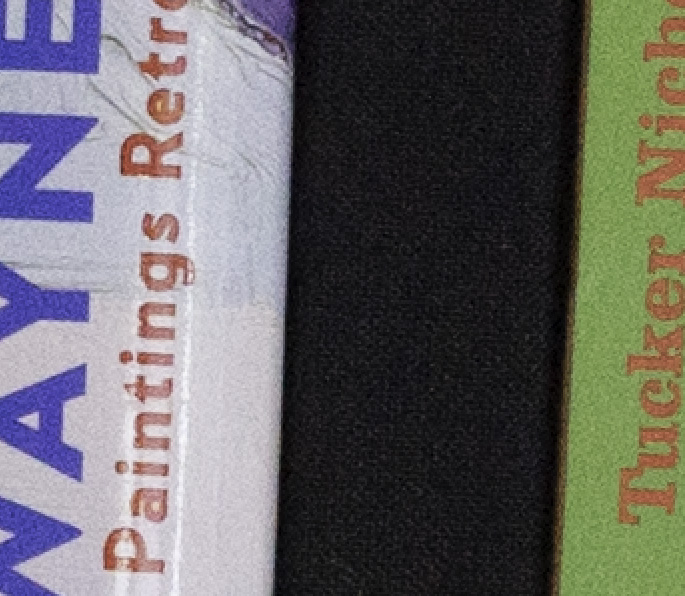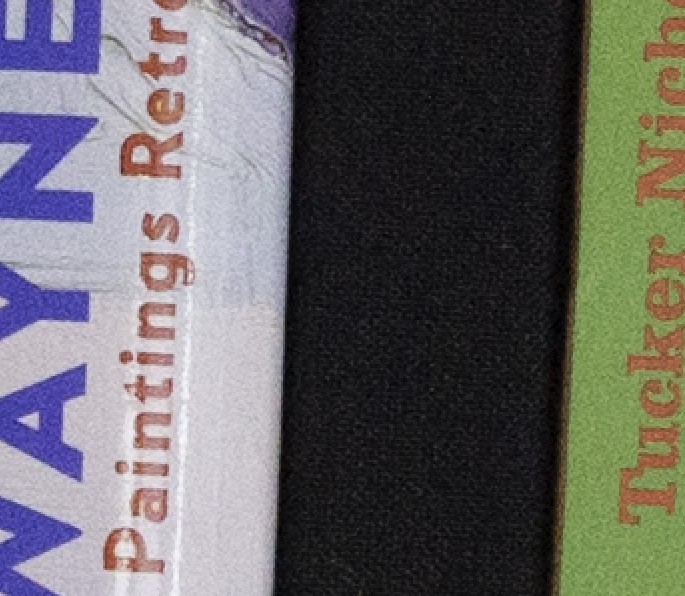 ISO 800: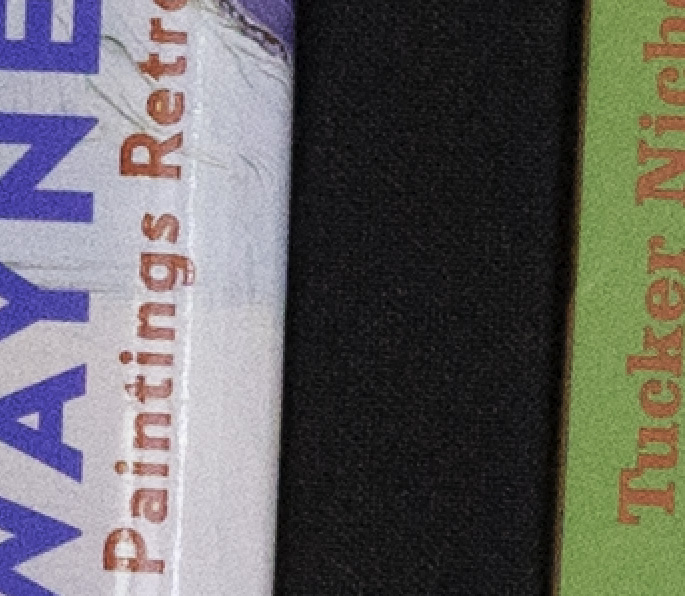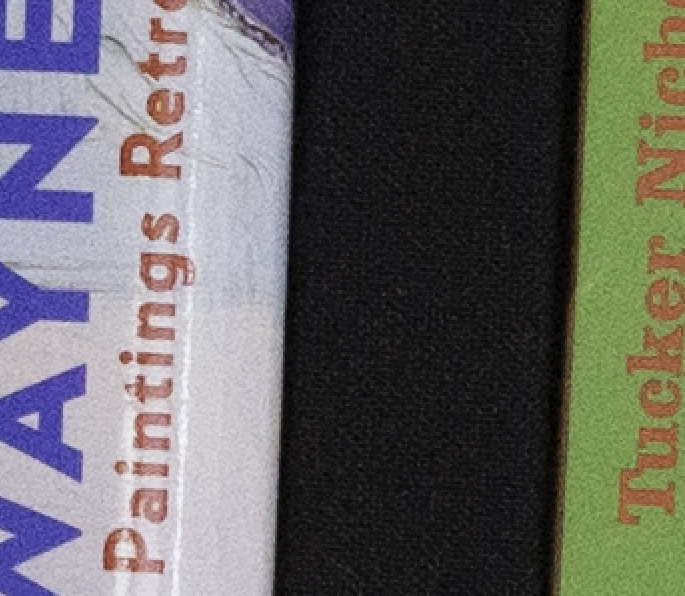 ISO 1600: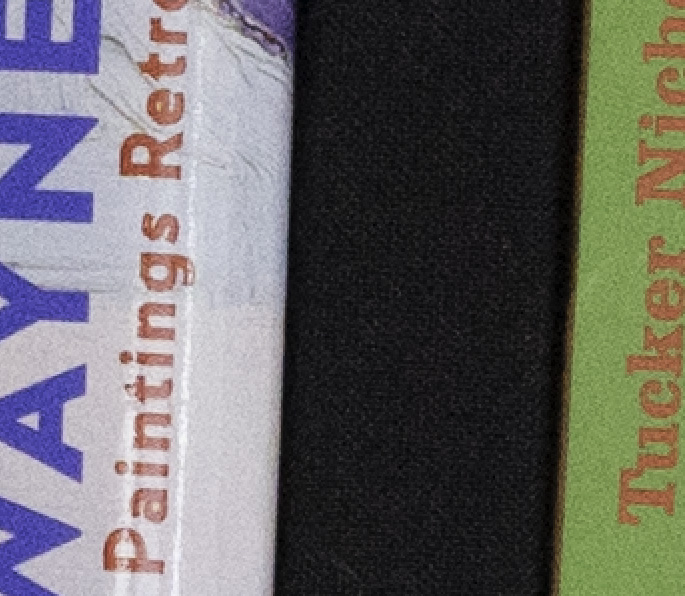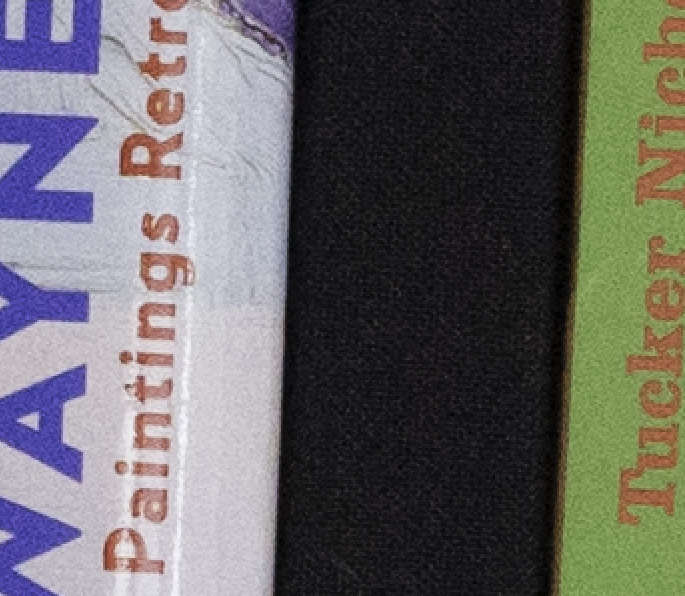 ISO 3200: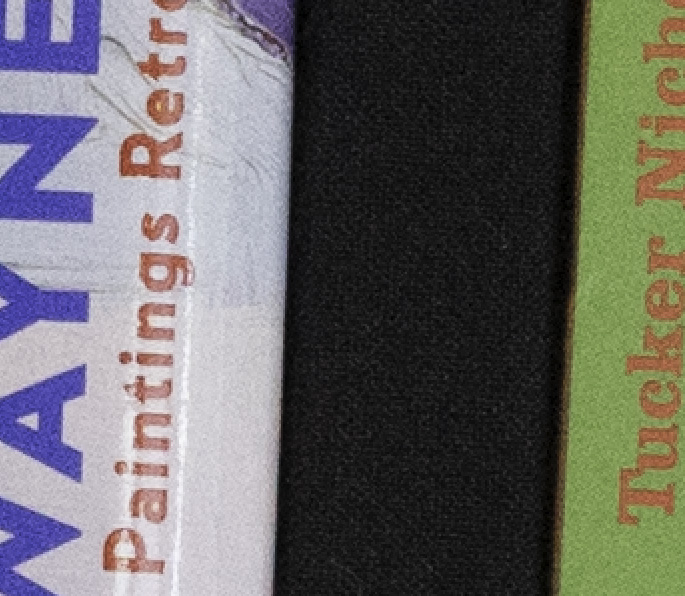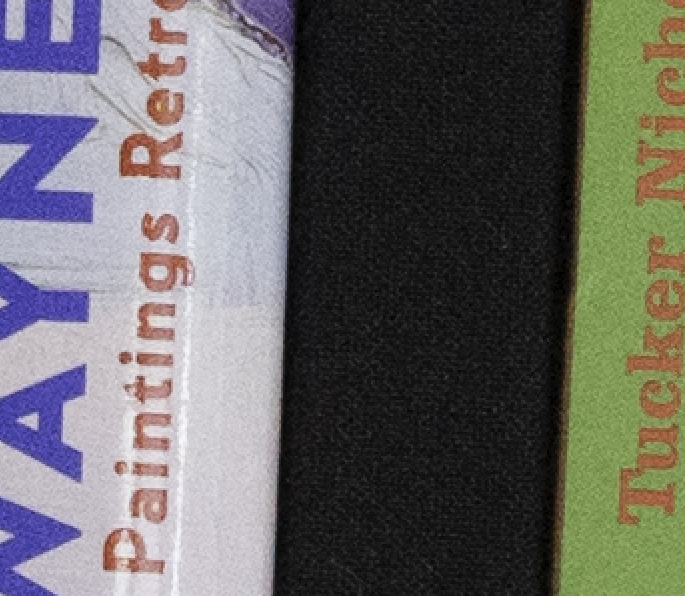 If I get picky, I can say that the noise in the ISO 100 image, the one pushed by five stops, is a tad worse than the others.
This is a good example of an "ISO-less" camera.
Note: because of haste on my part in the first place, and laziness now, the images in this post, and several posts in this series, are in the ProPhotoRGB color space. They won't look right unless you have  a color-managed browser.  Not sure if you do?  Take this simple test.