A few days ago I posted dark-field histograms from uncompressed files made with version 2 firmware running on the Sony a7II. Yesterday, I posted compressed and uncompressed read noise and engineering dynamic range plots for the a7RII running version 2 firmware.
Today's post is of dark-field histograms from the a7RII, both compressed and uncompressed. The low-ISO ones are unsurprising and were posted earlier. Now I'm posted the higher-ISO ones.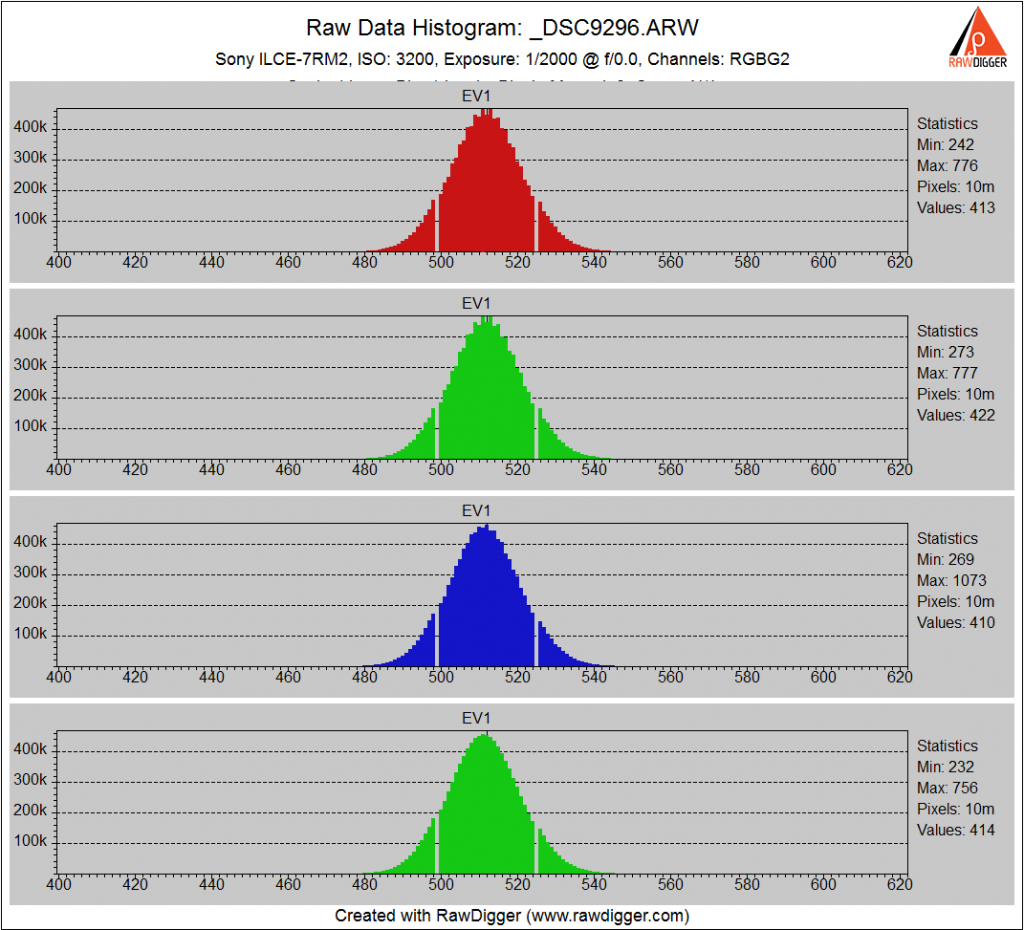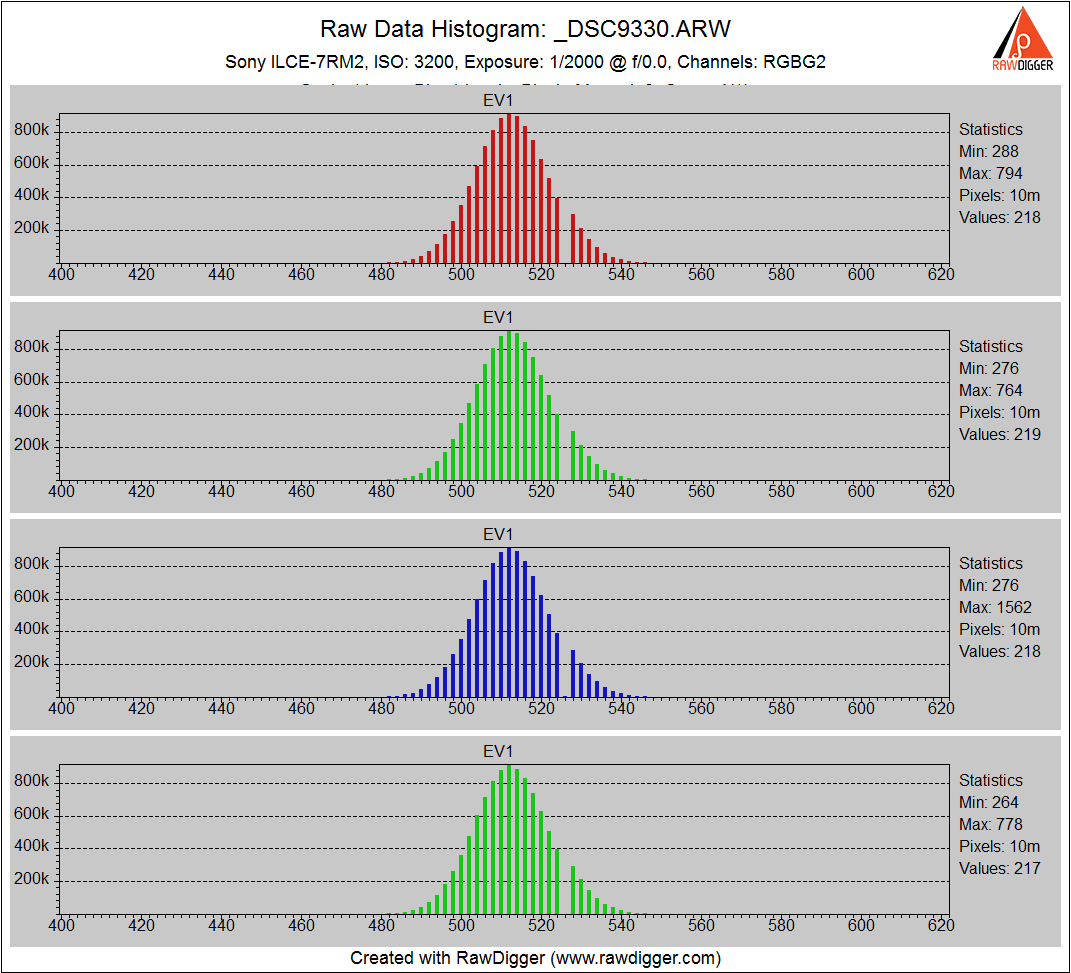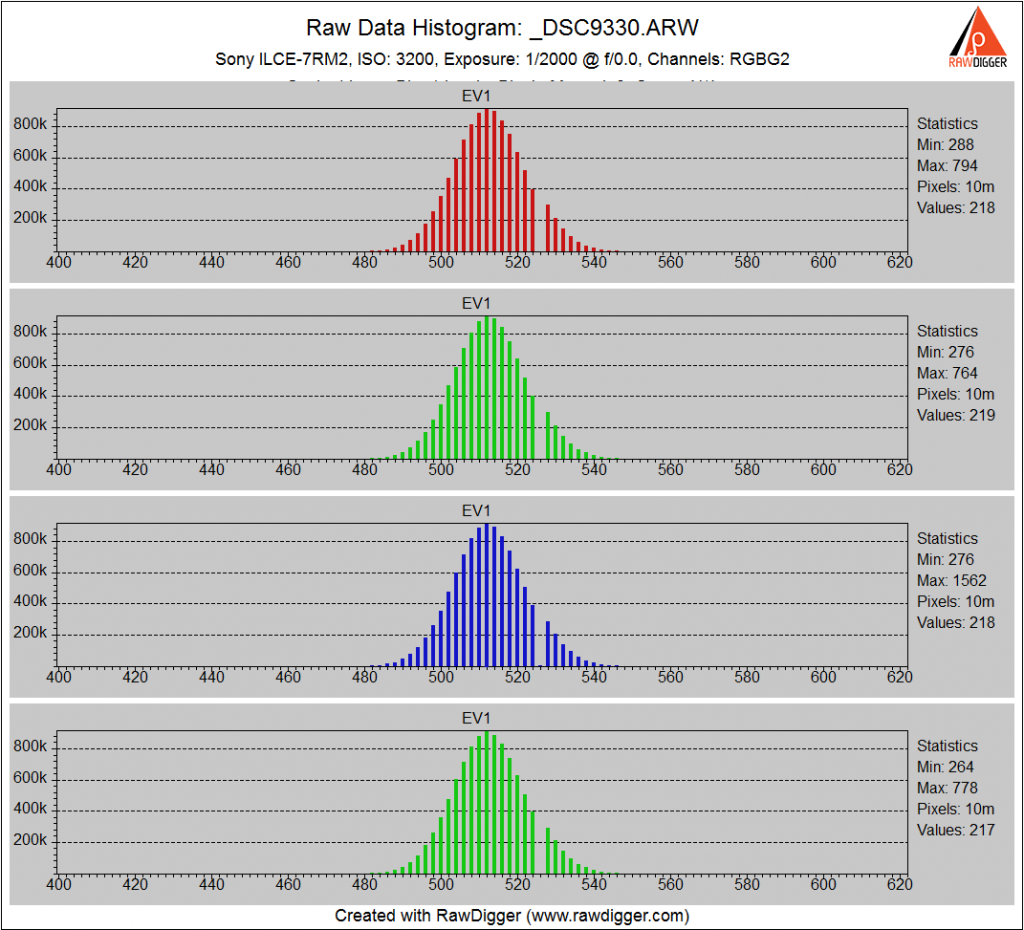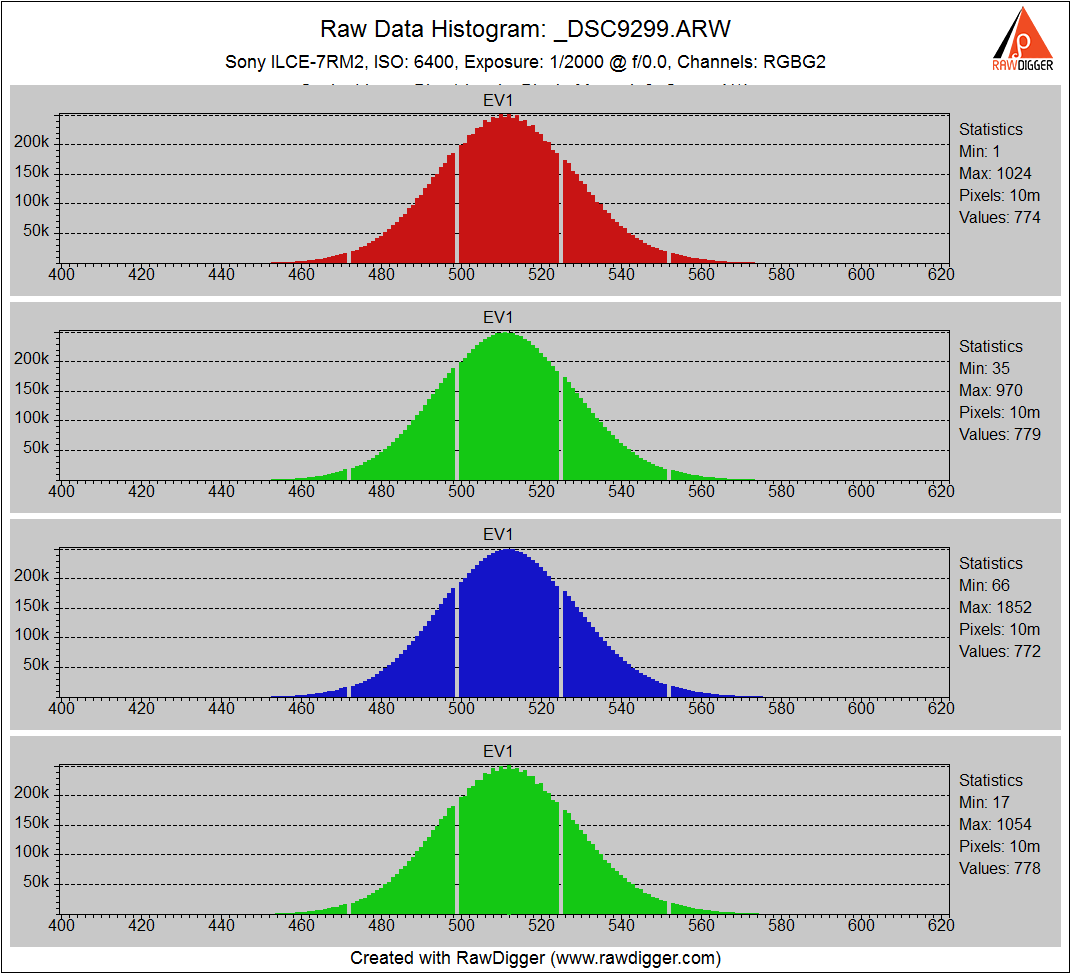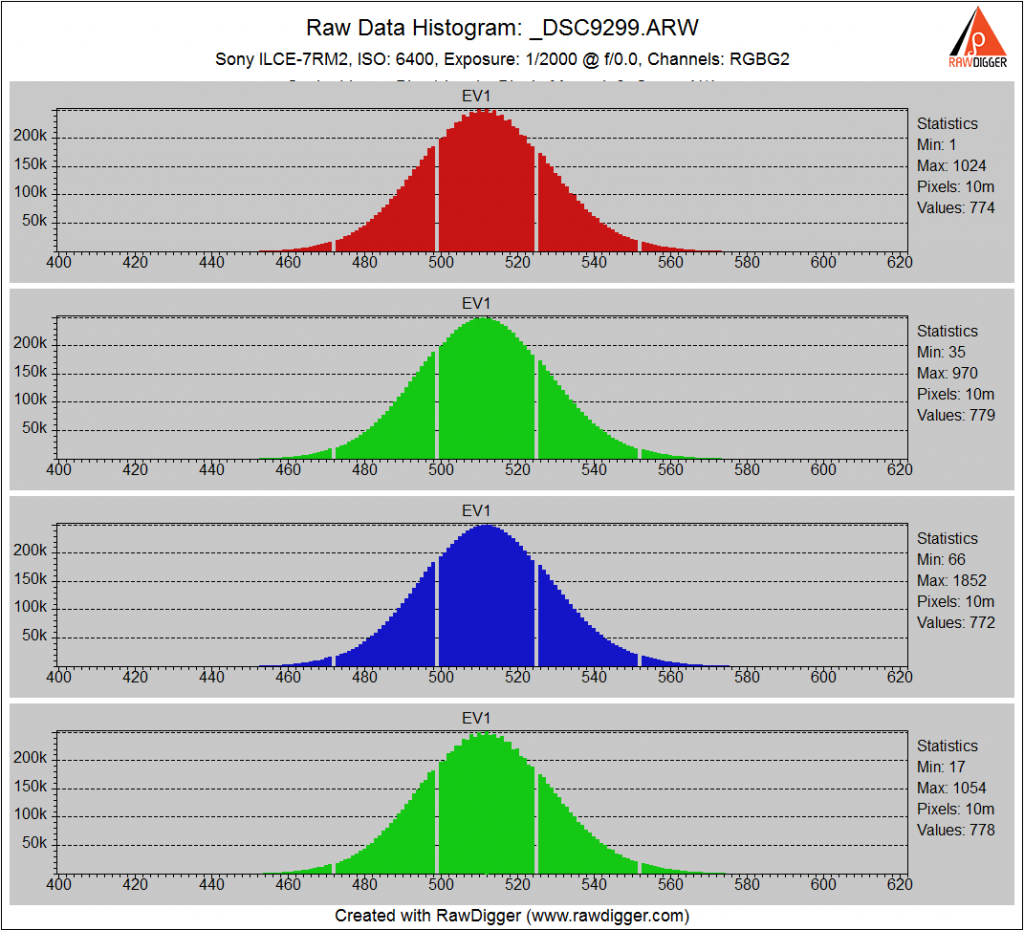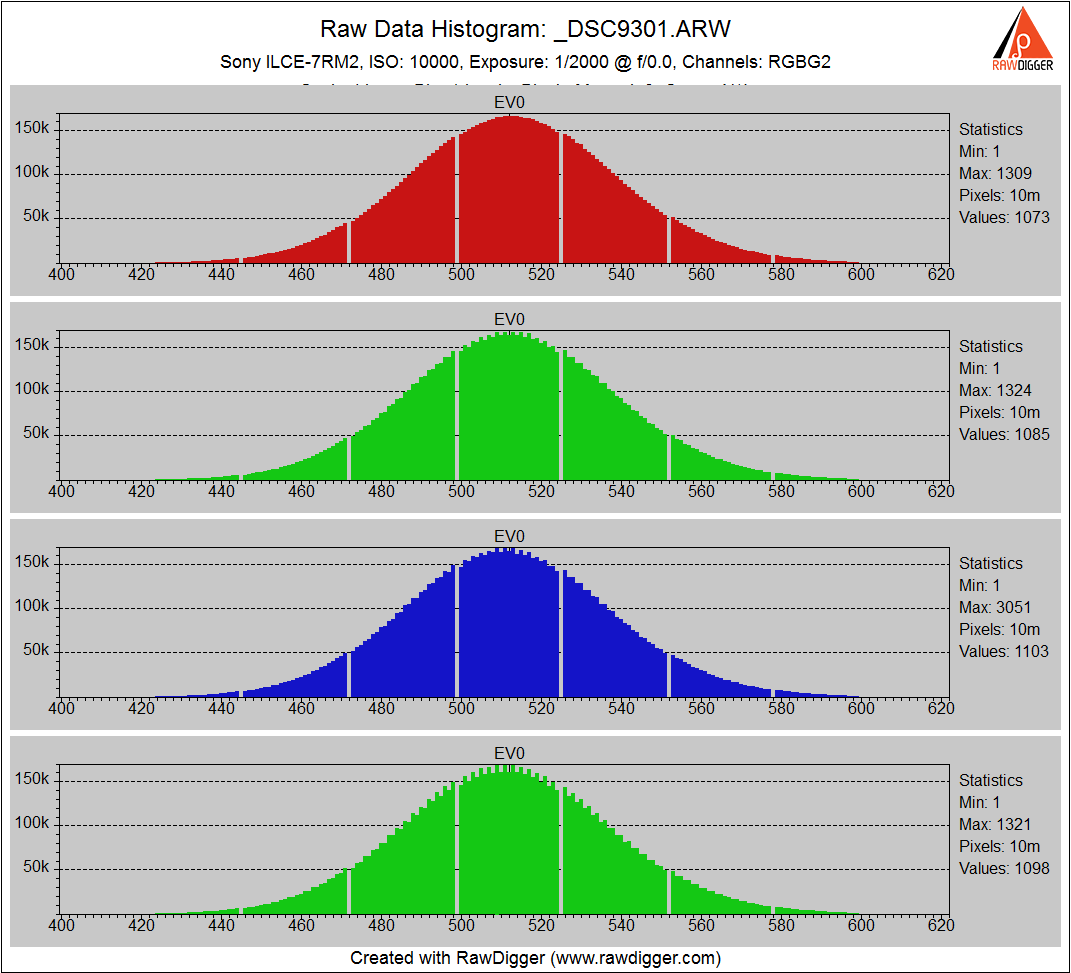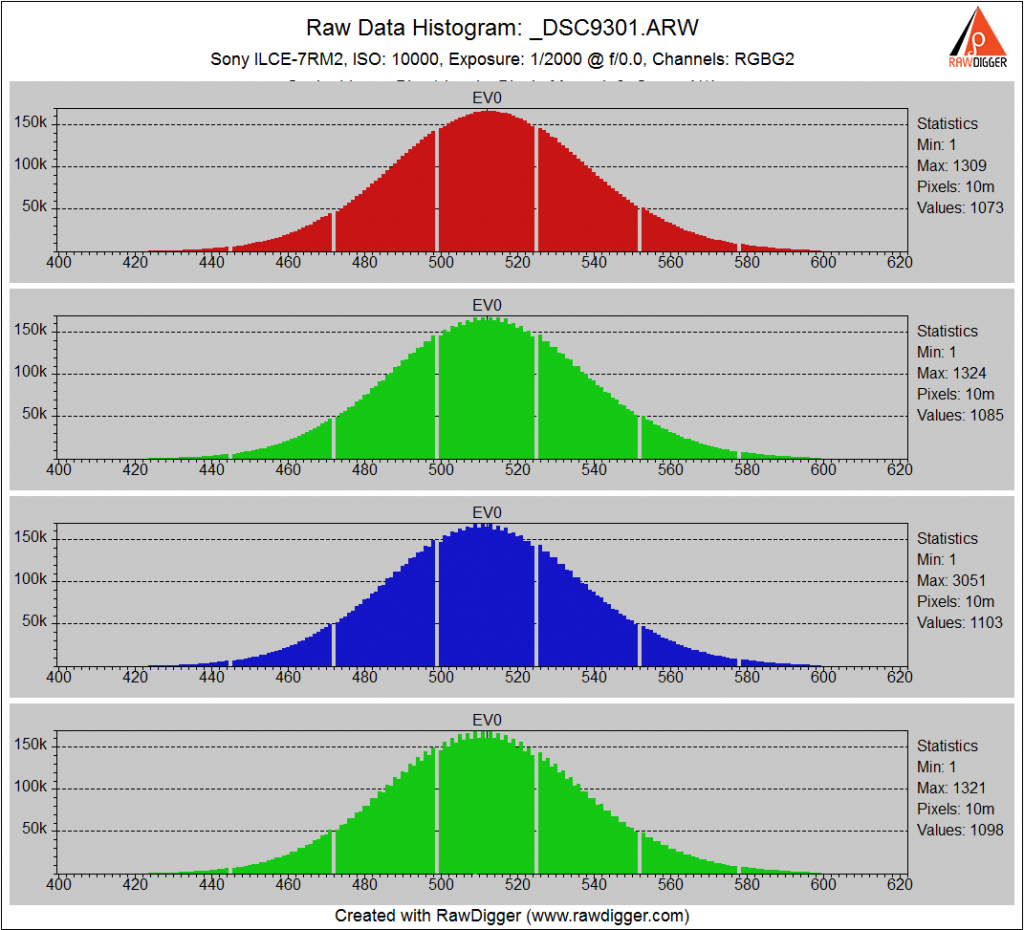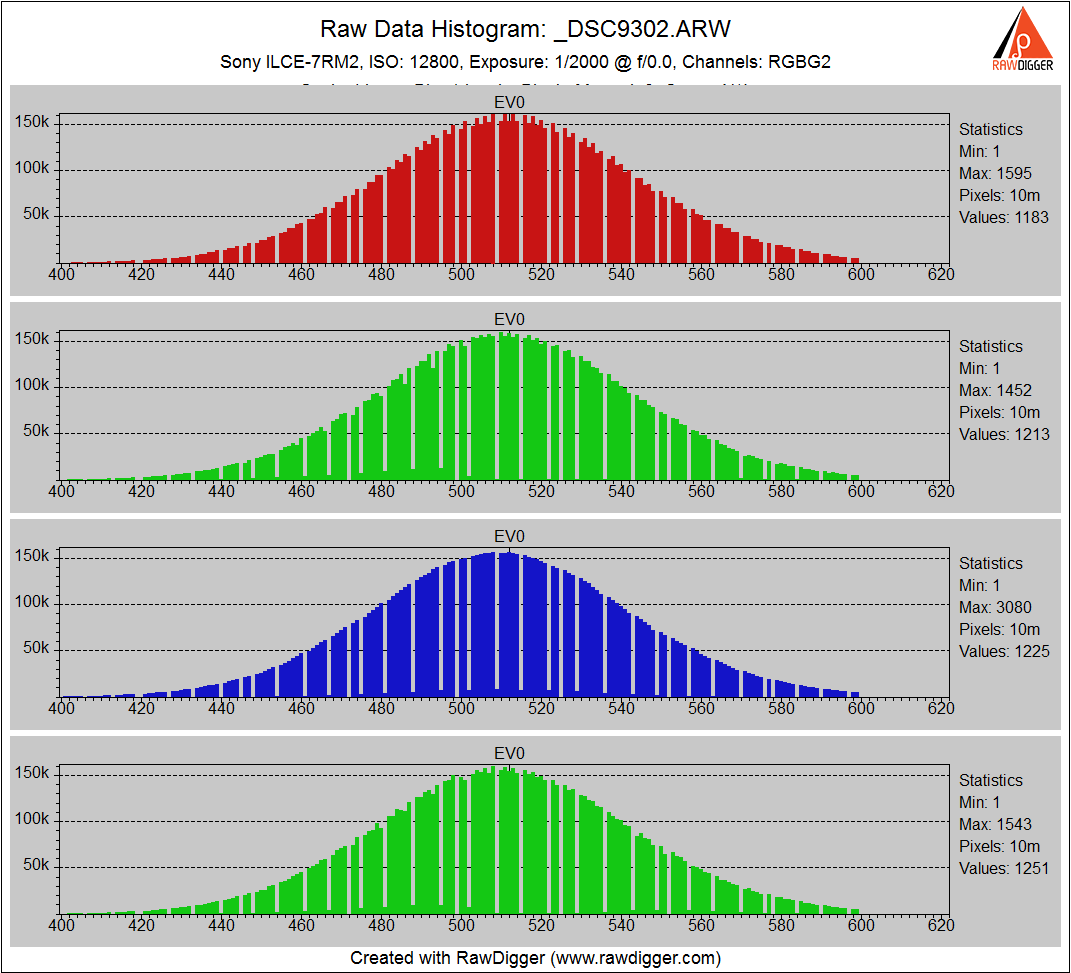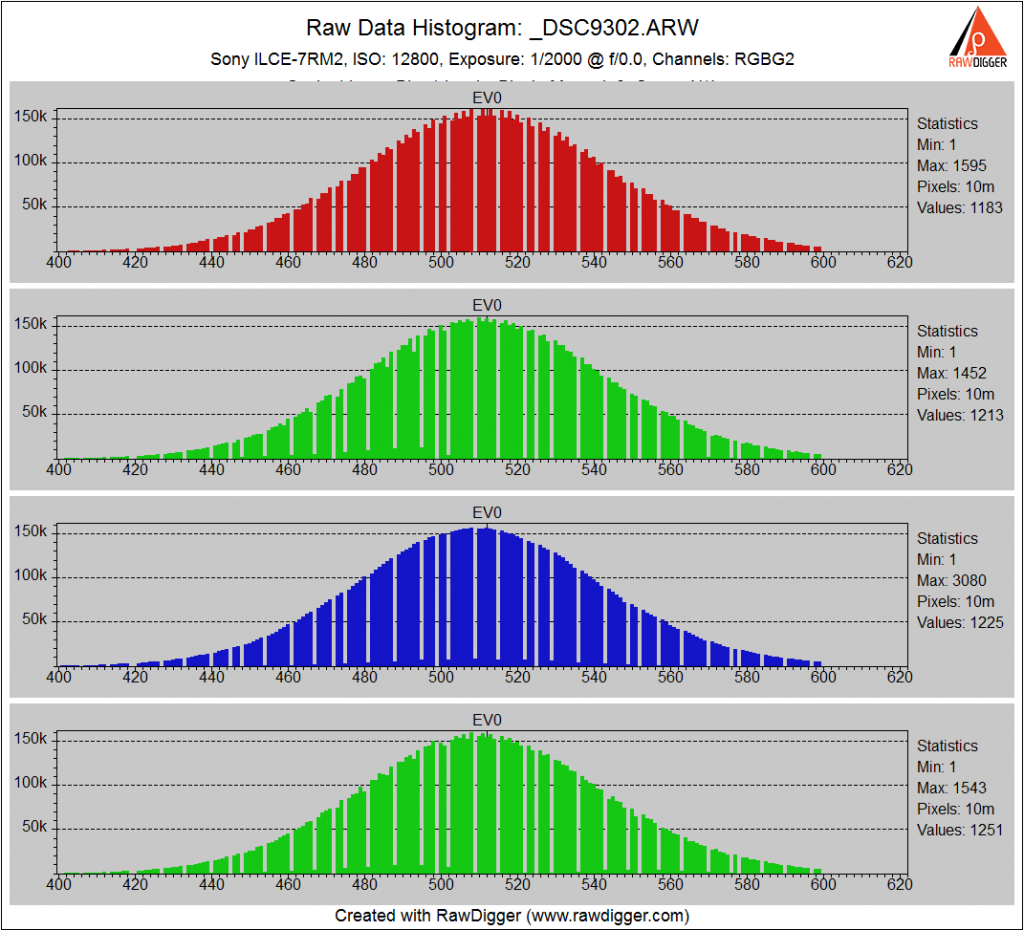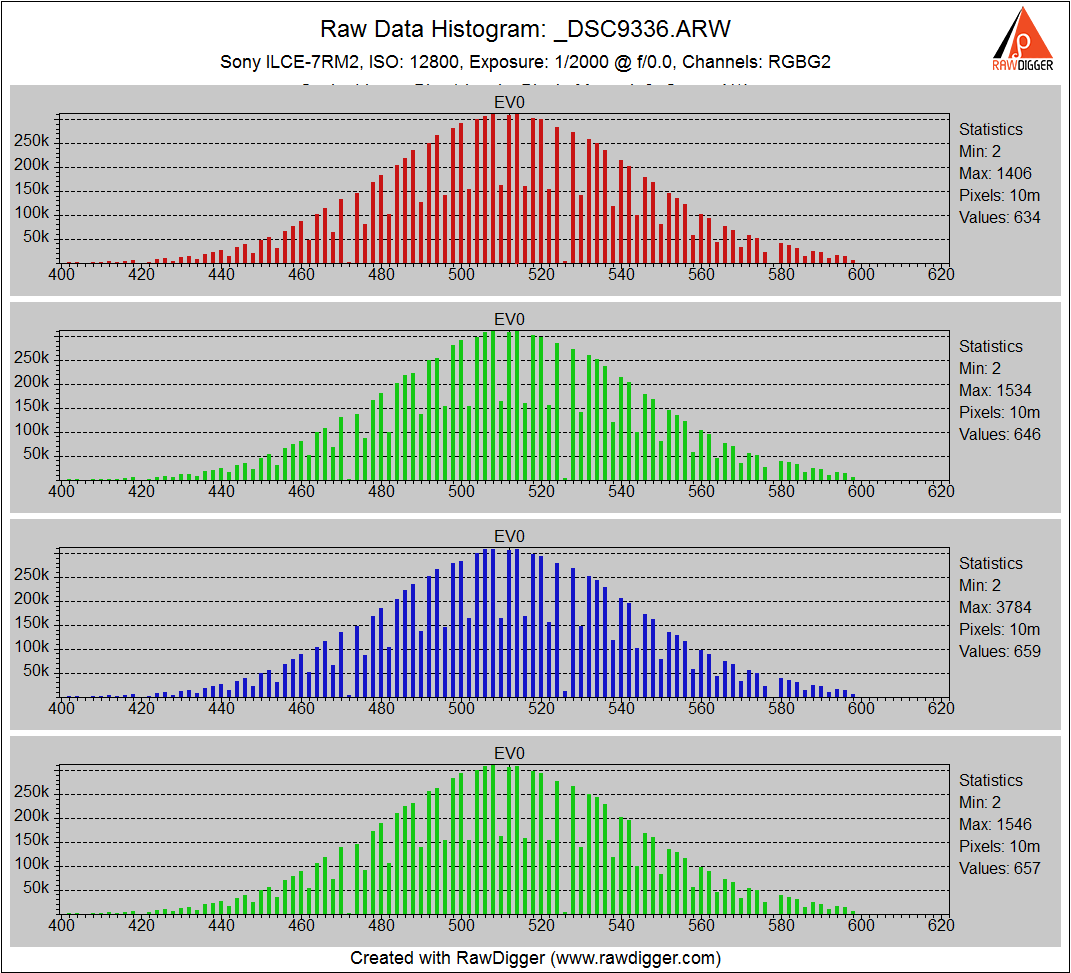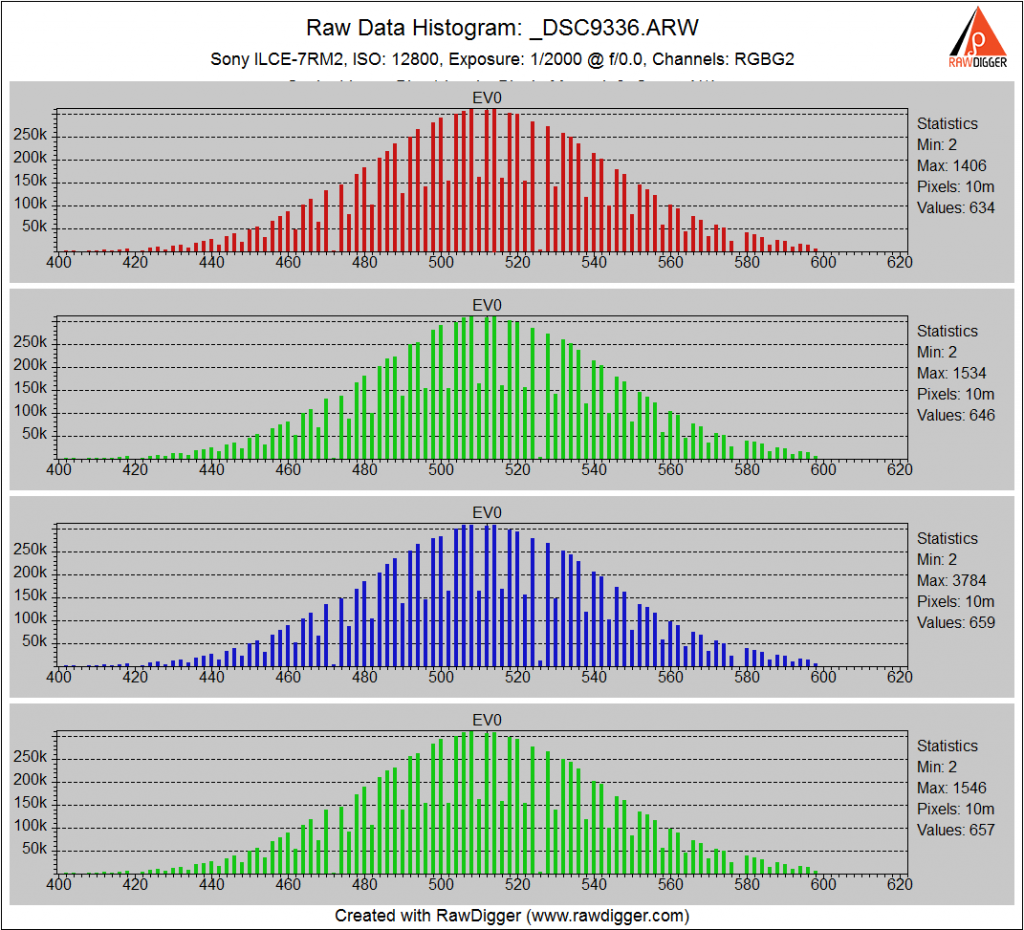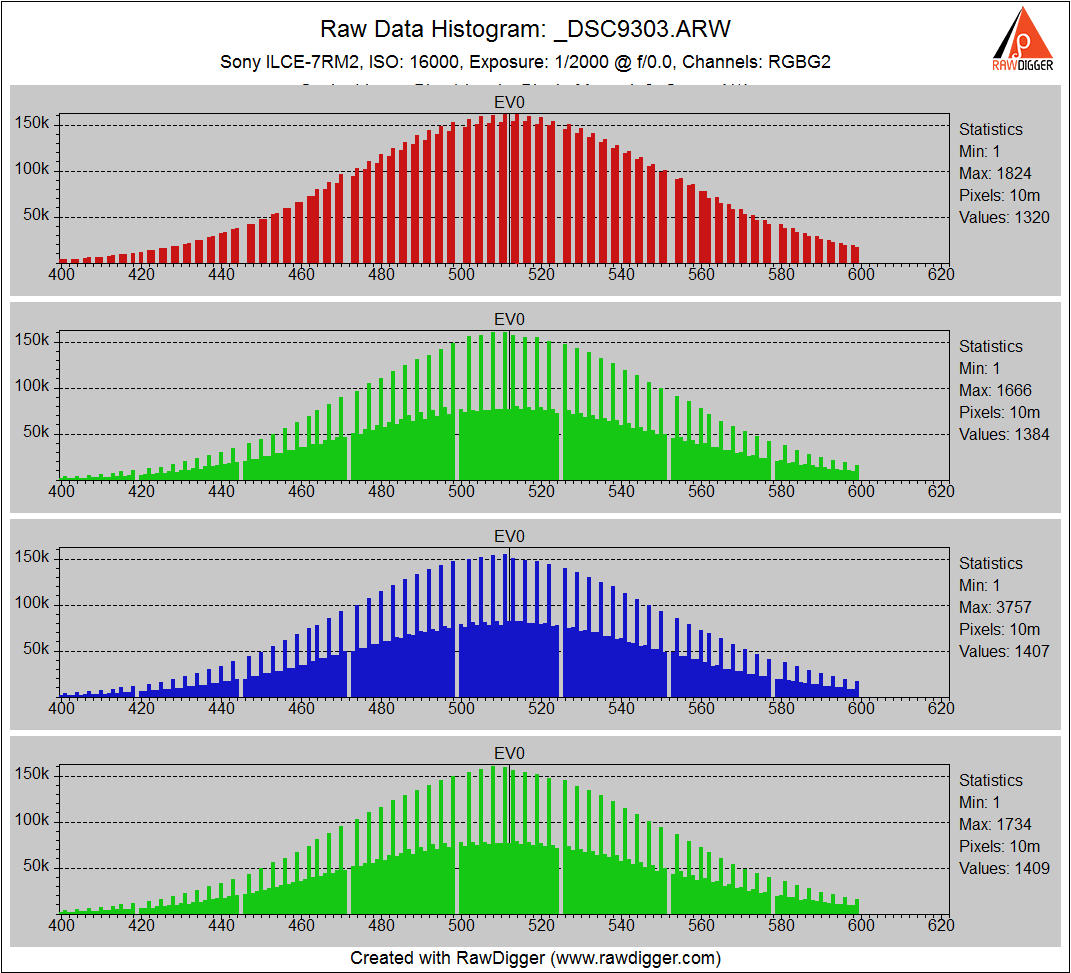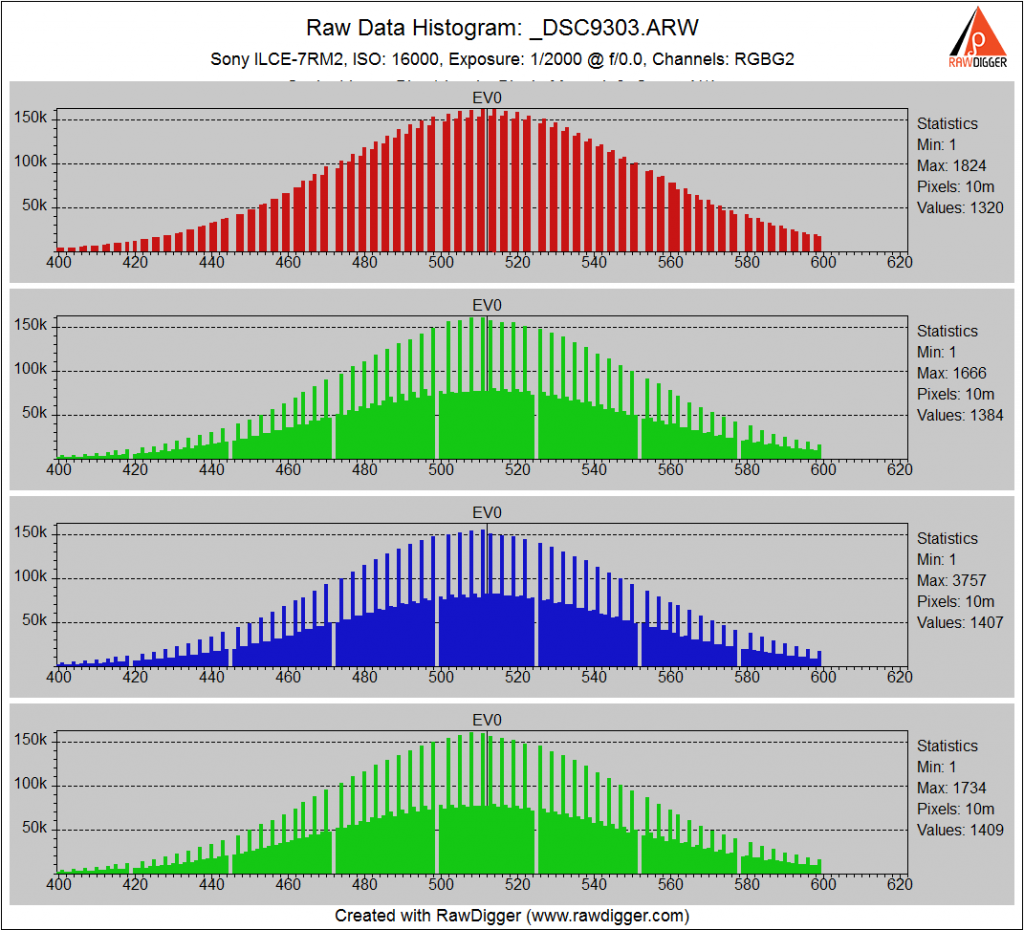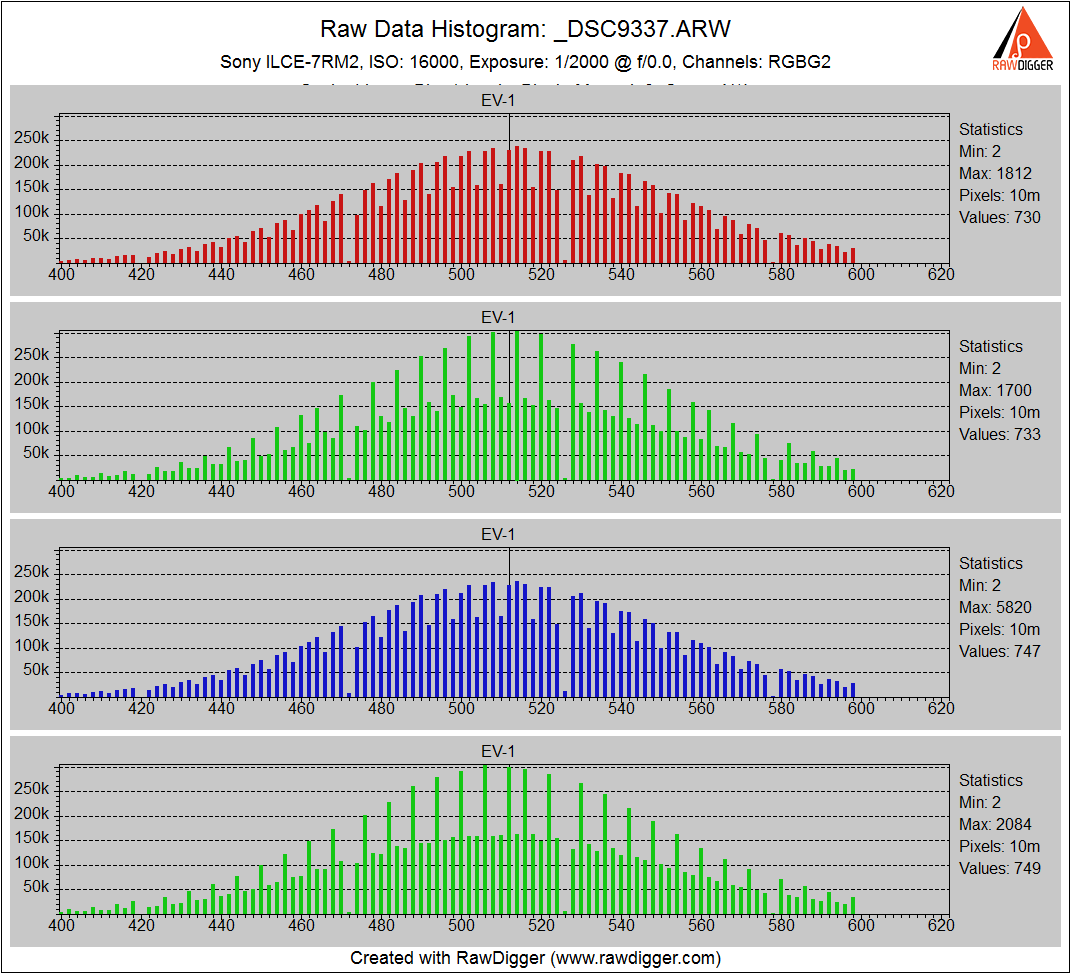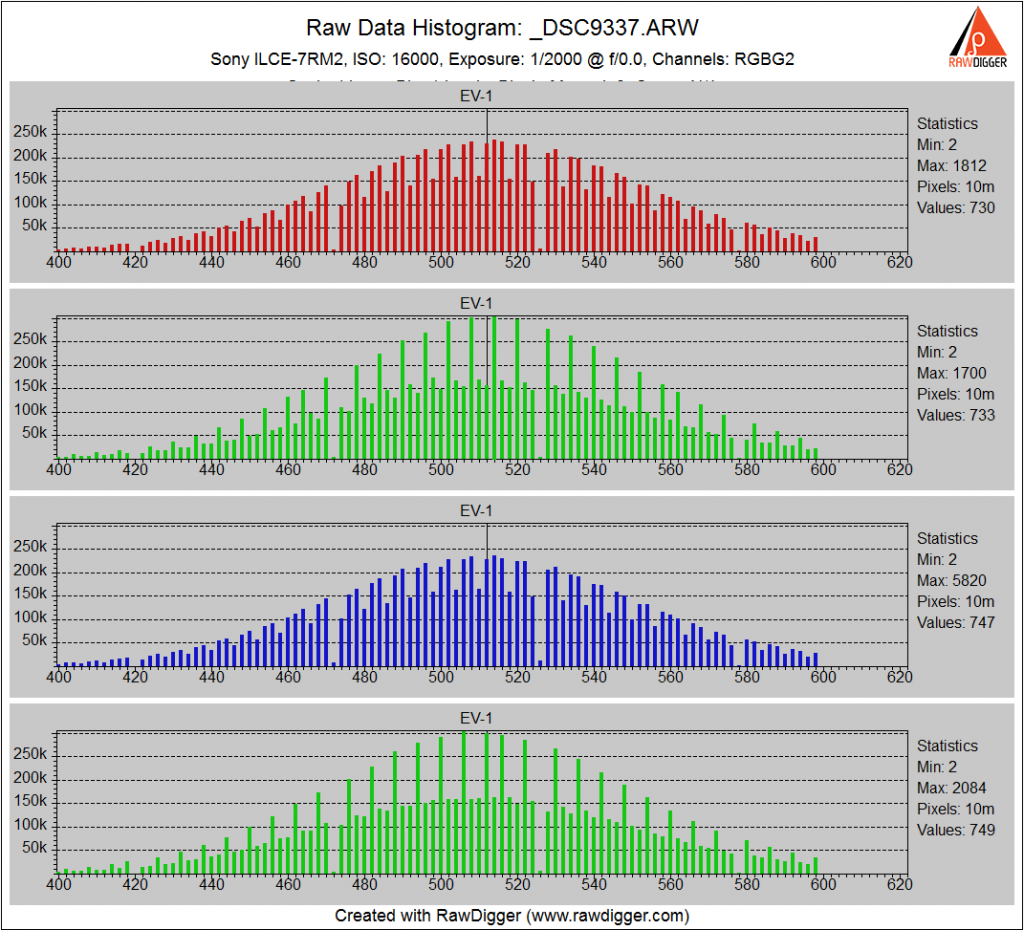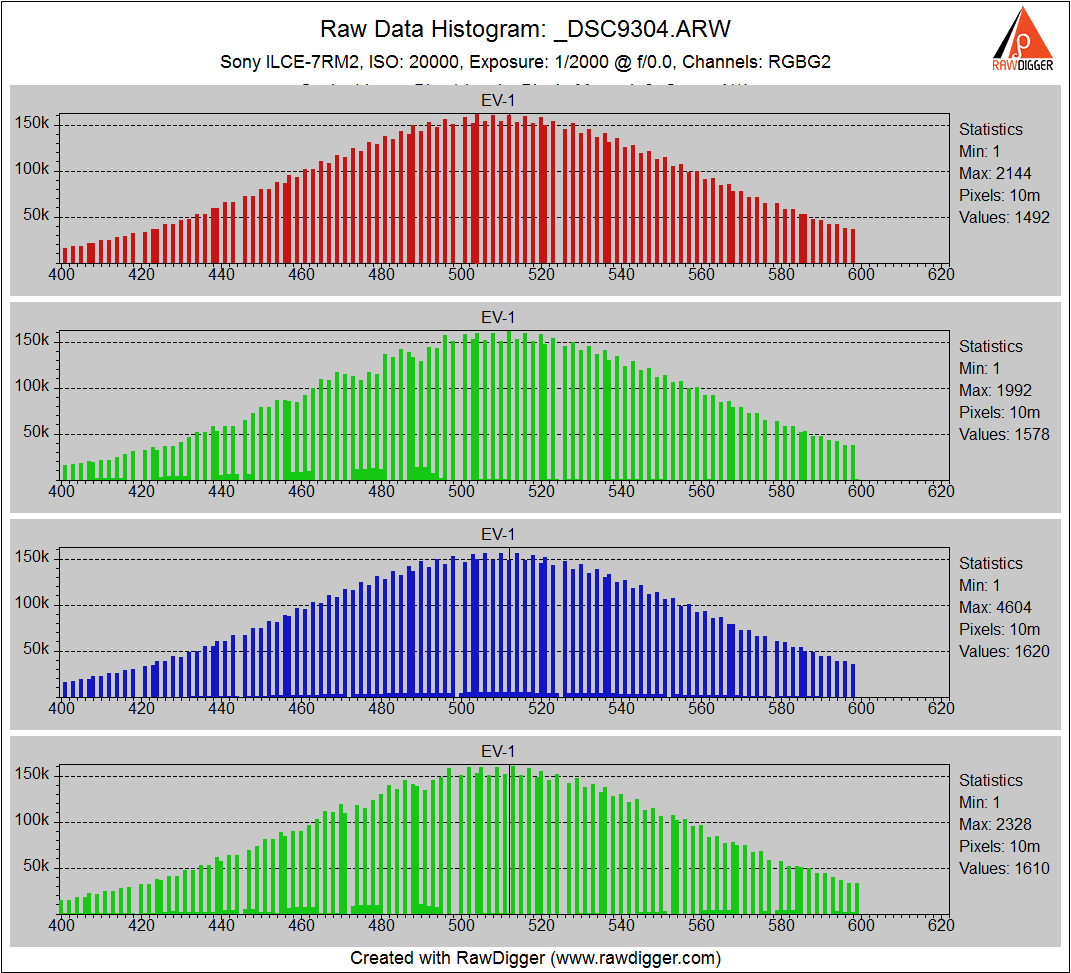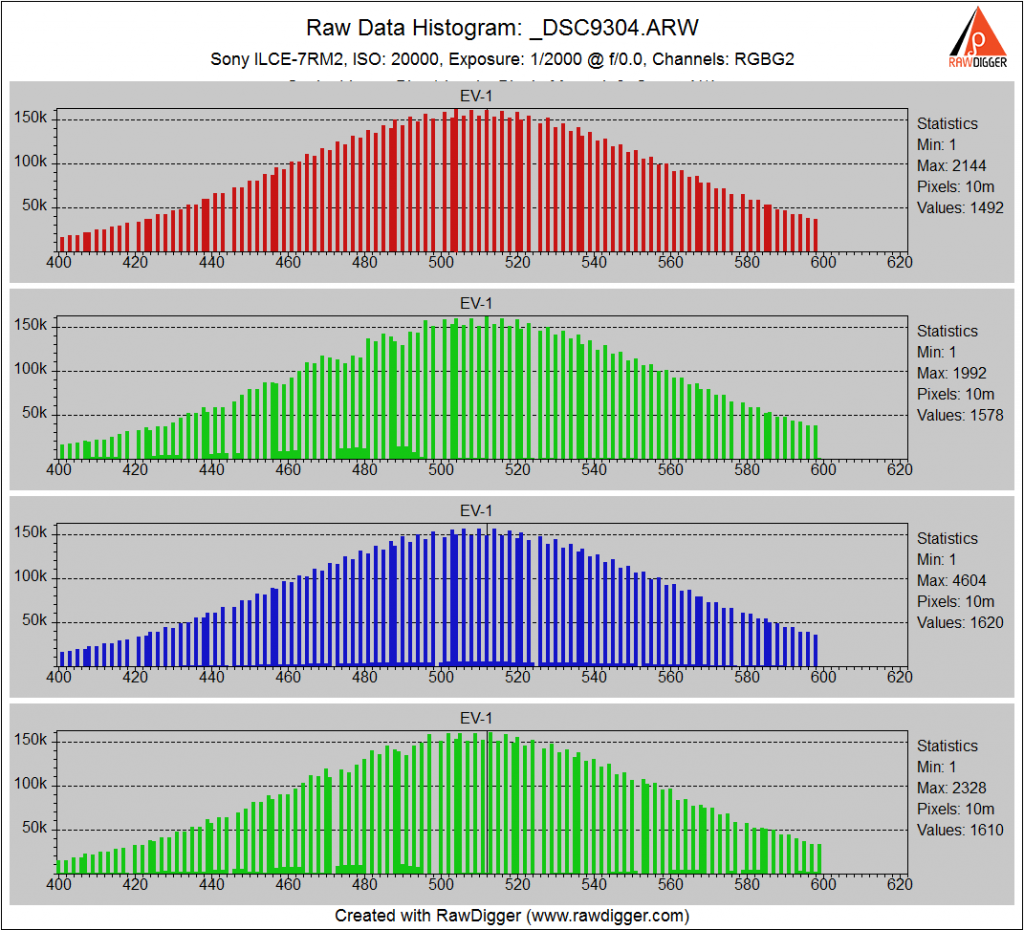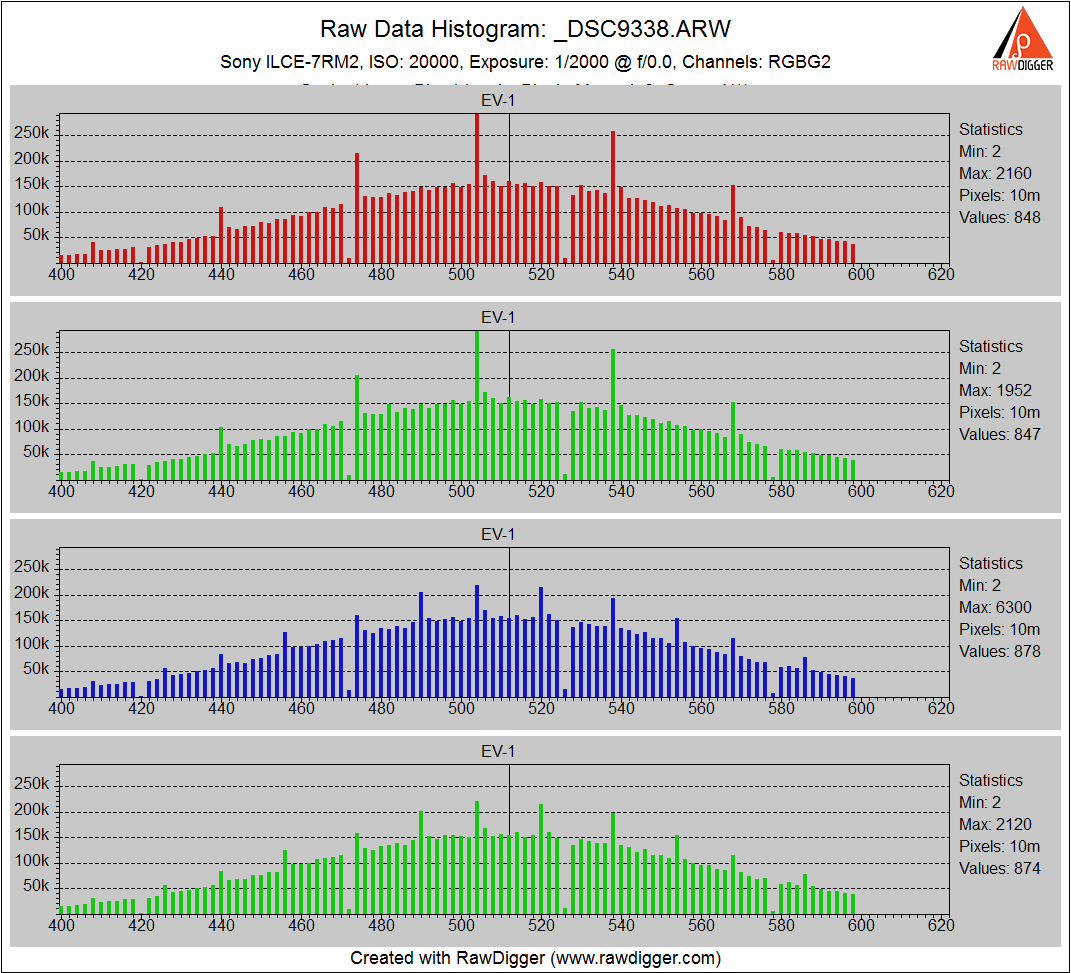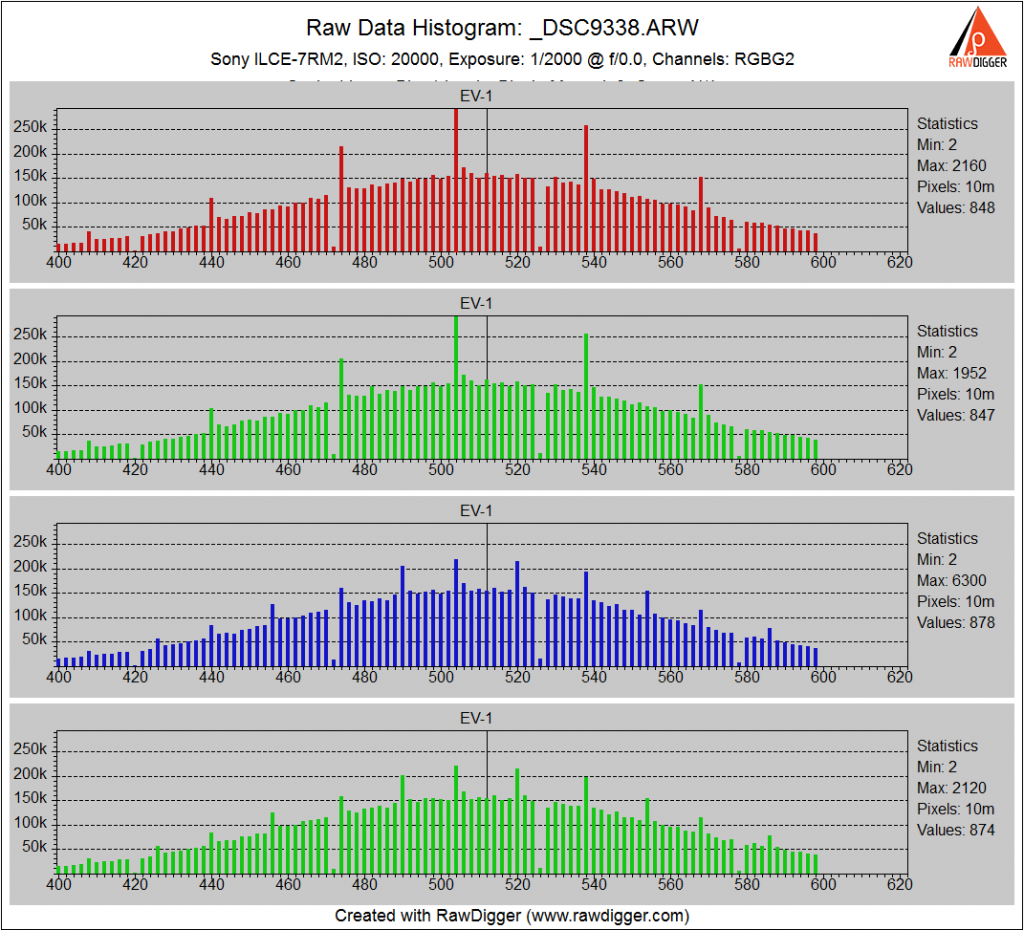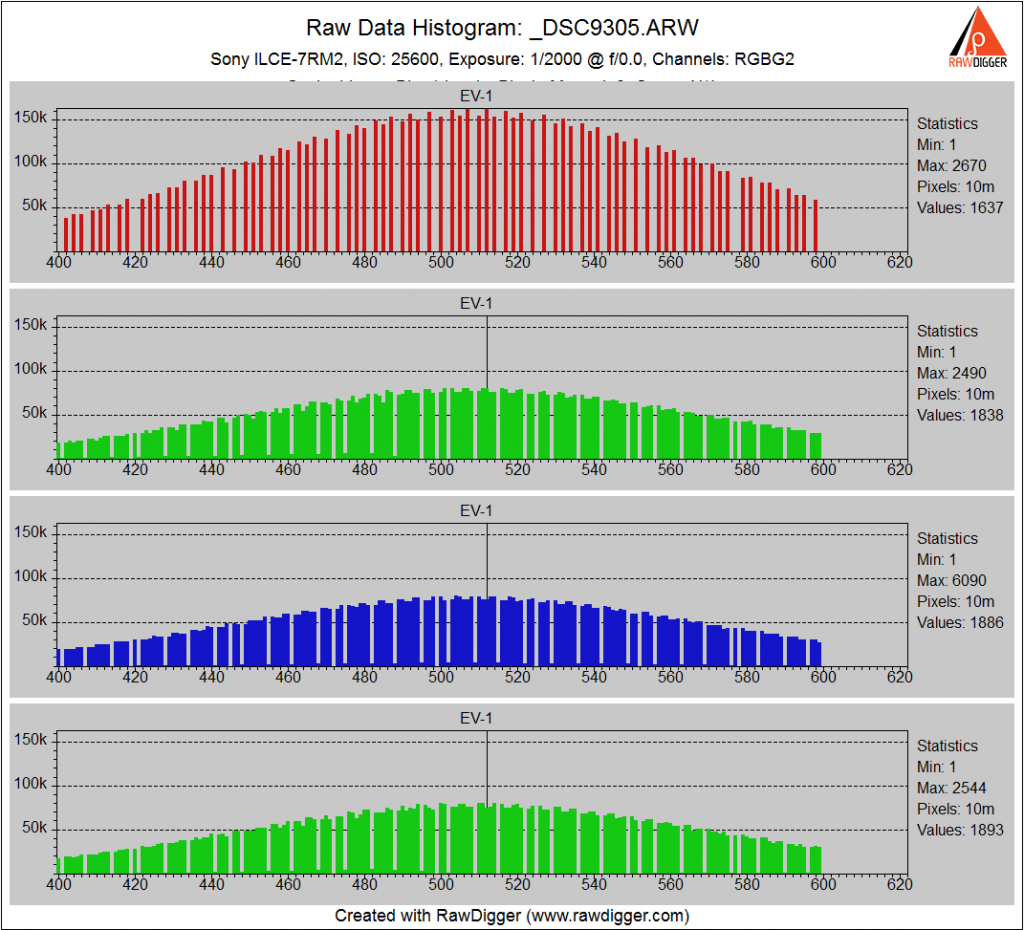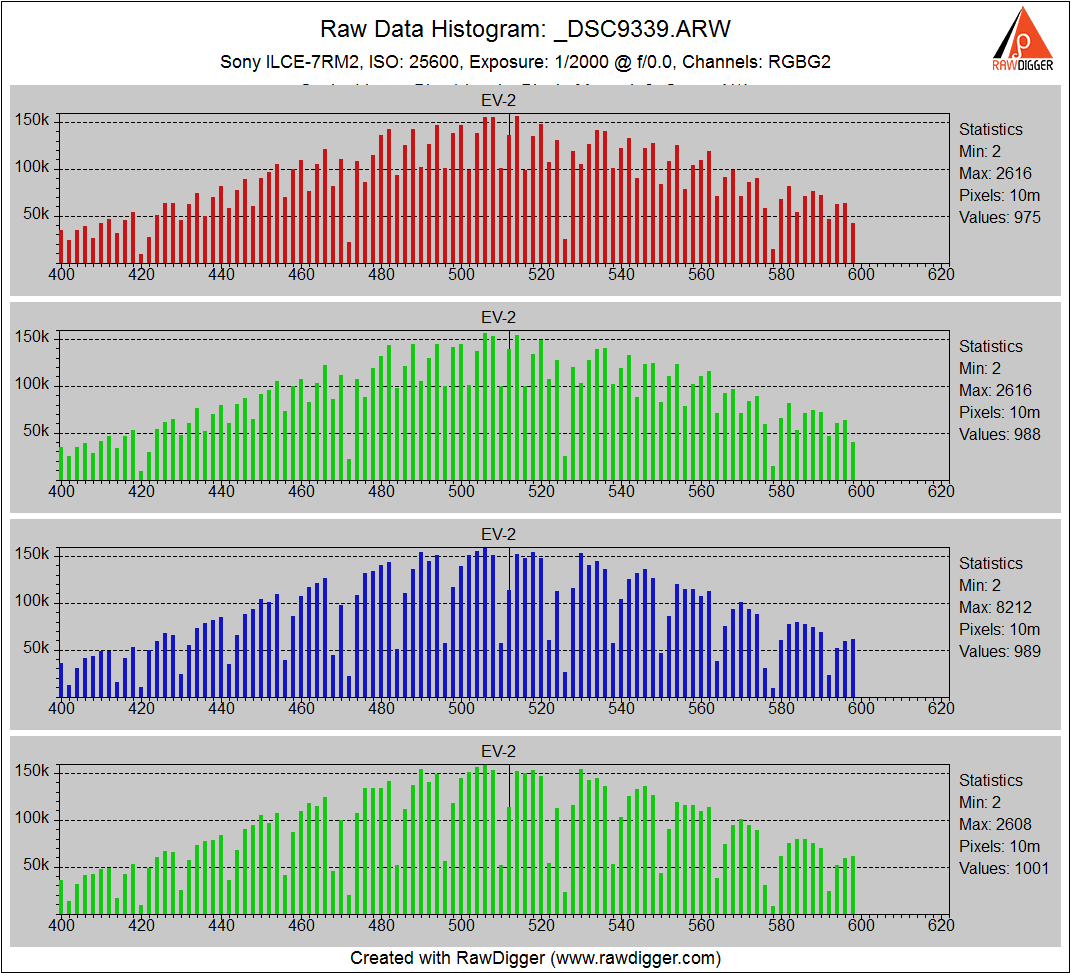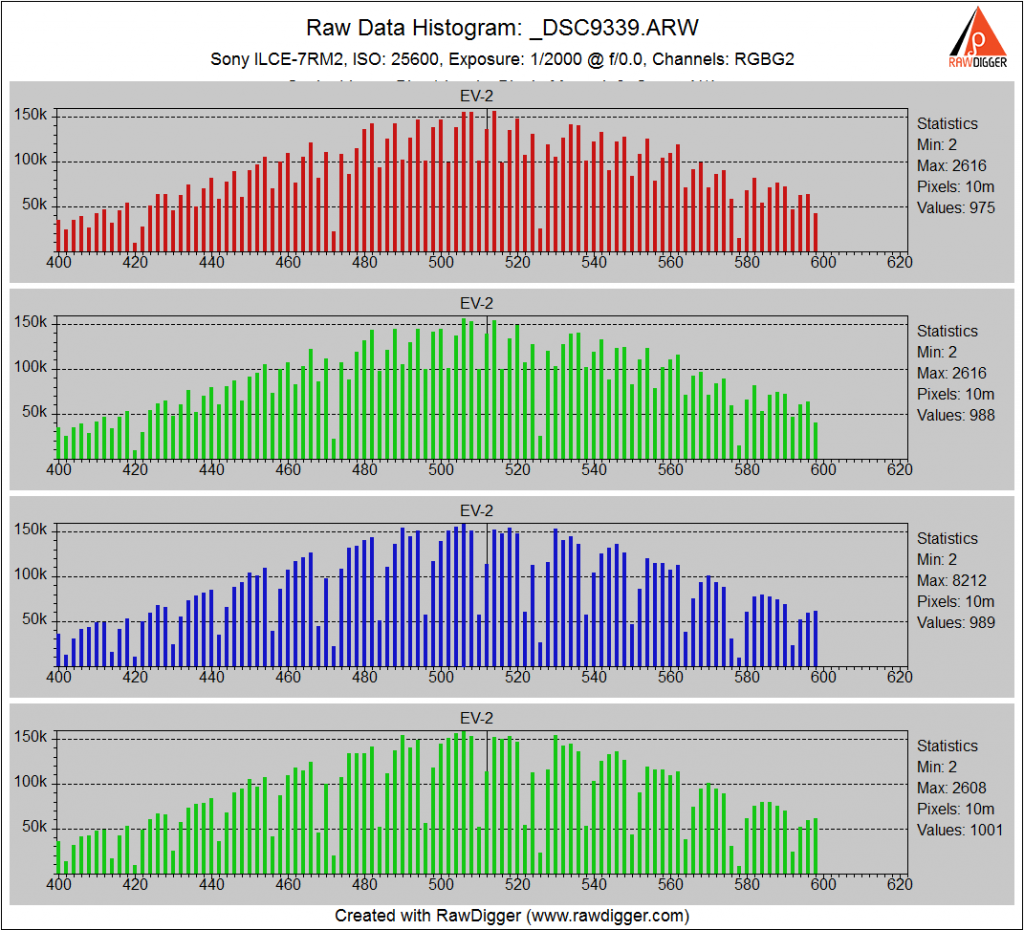 Now we get to the ISOs where Sony does digital noise reduction.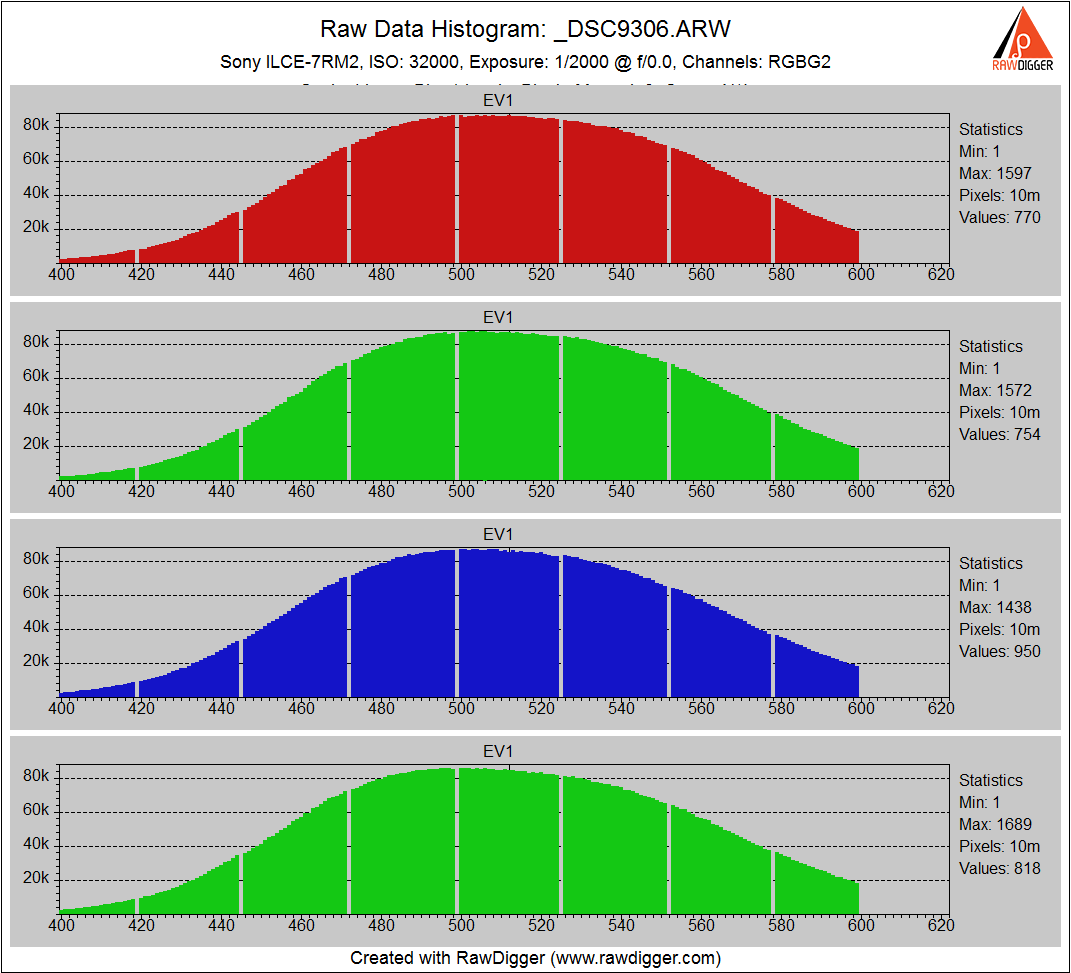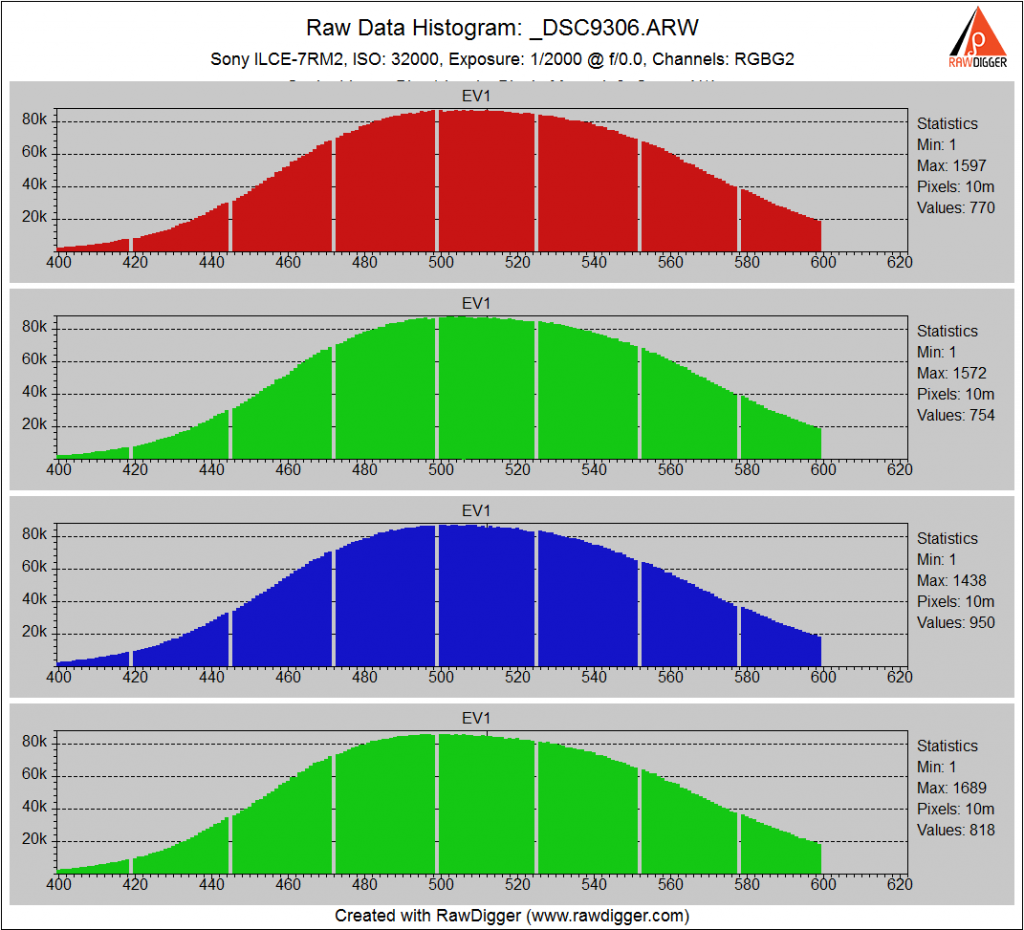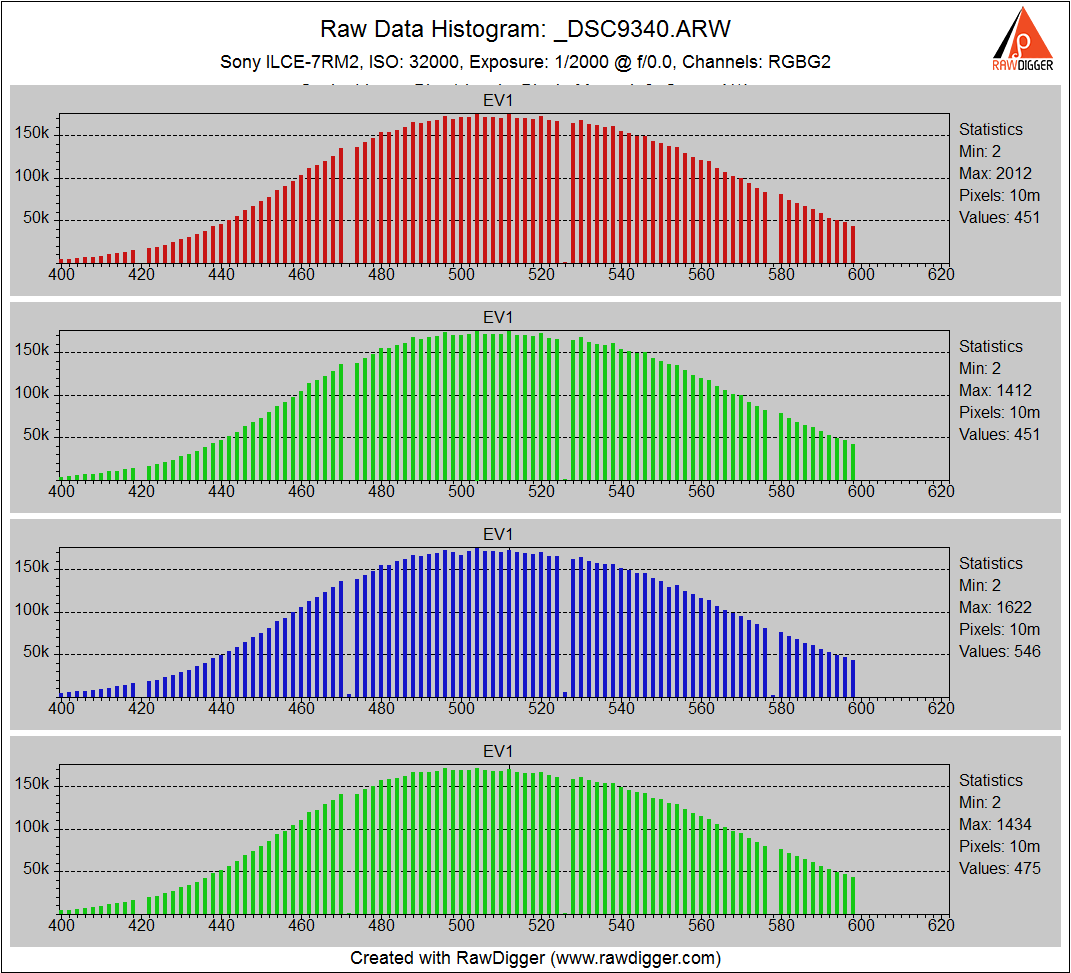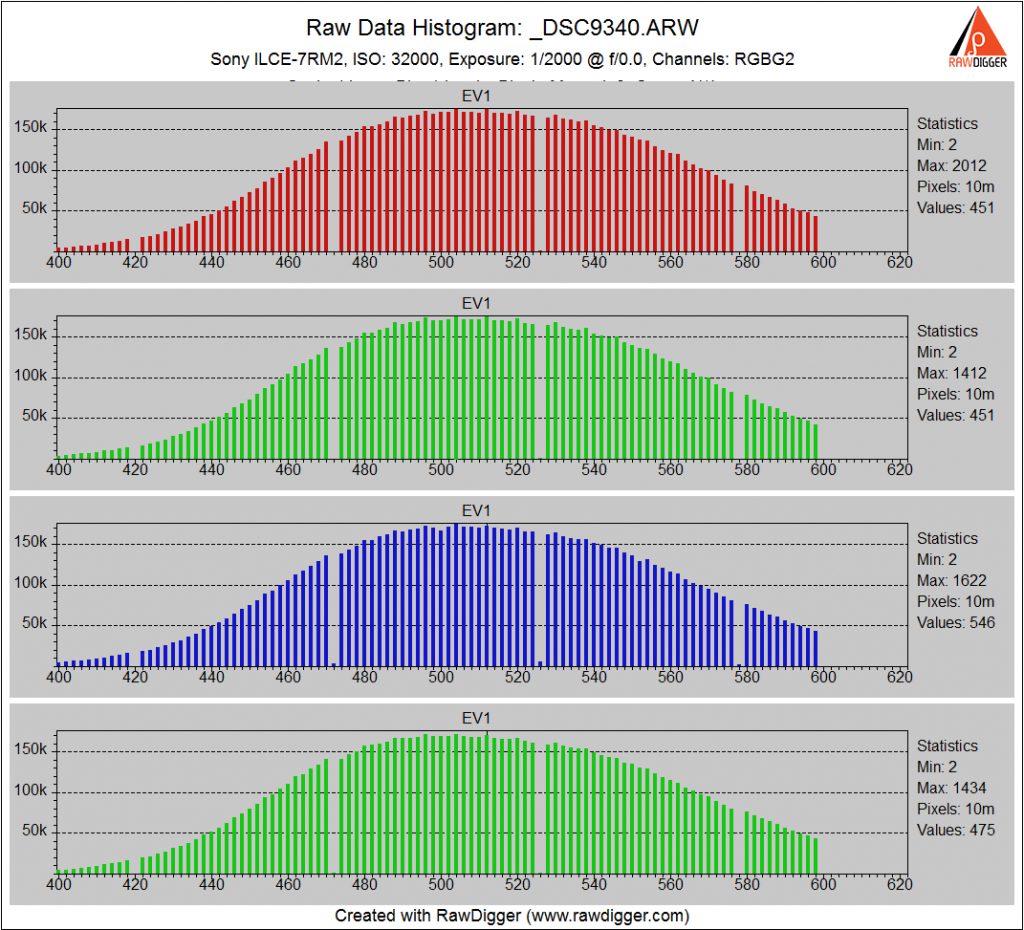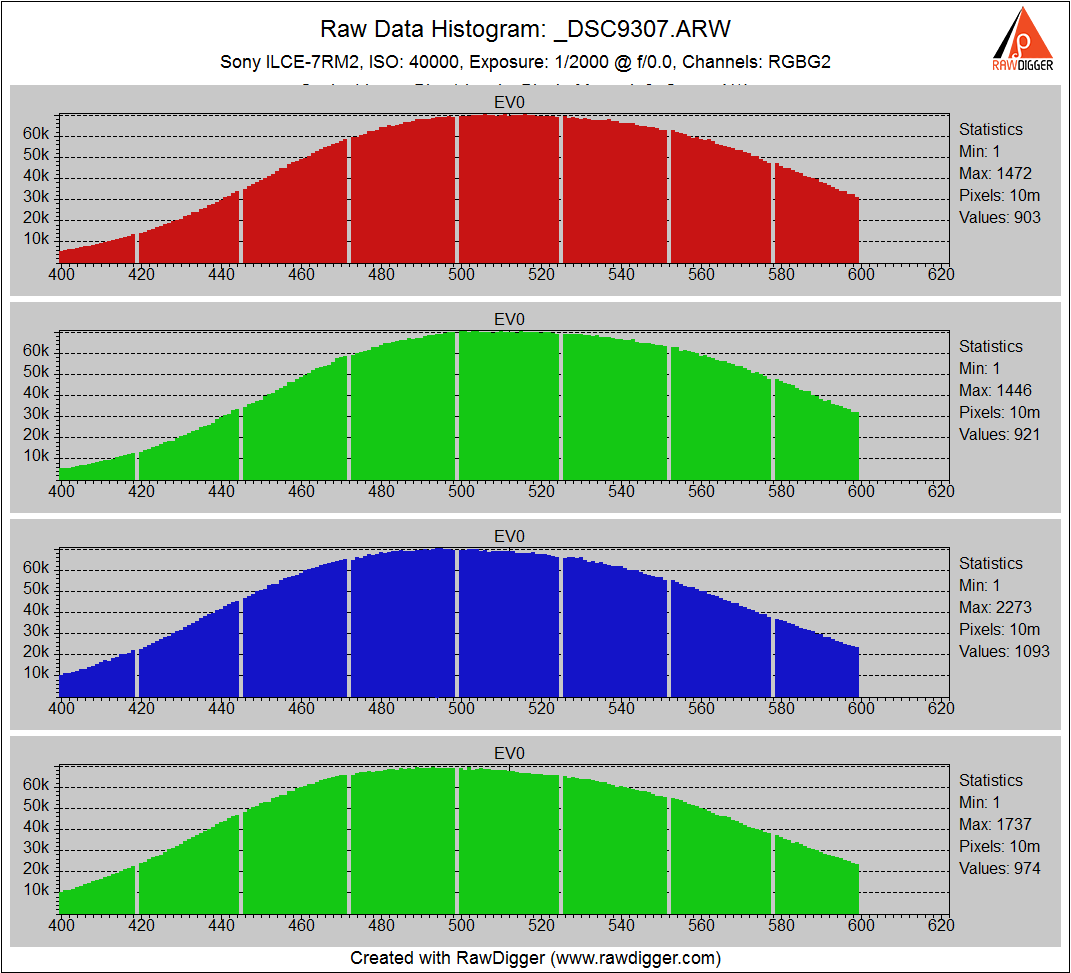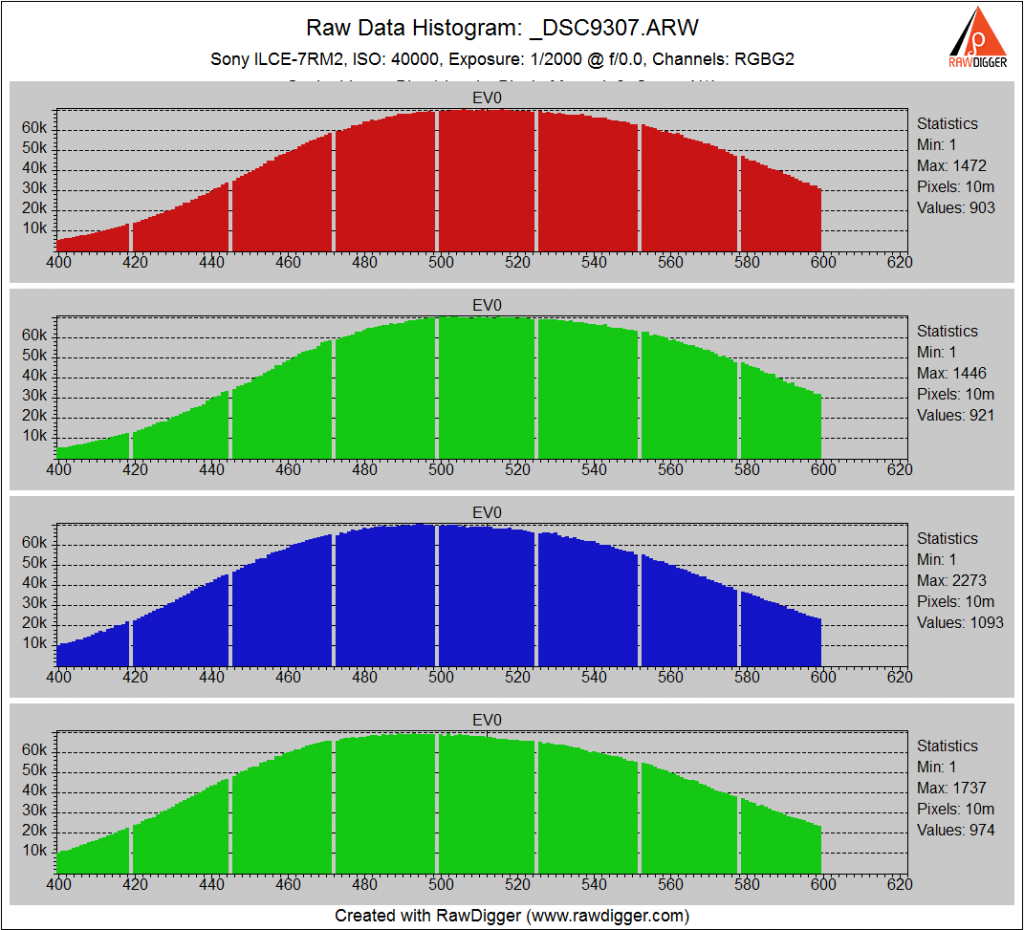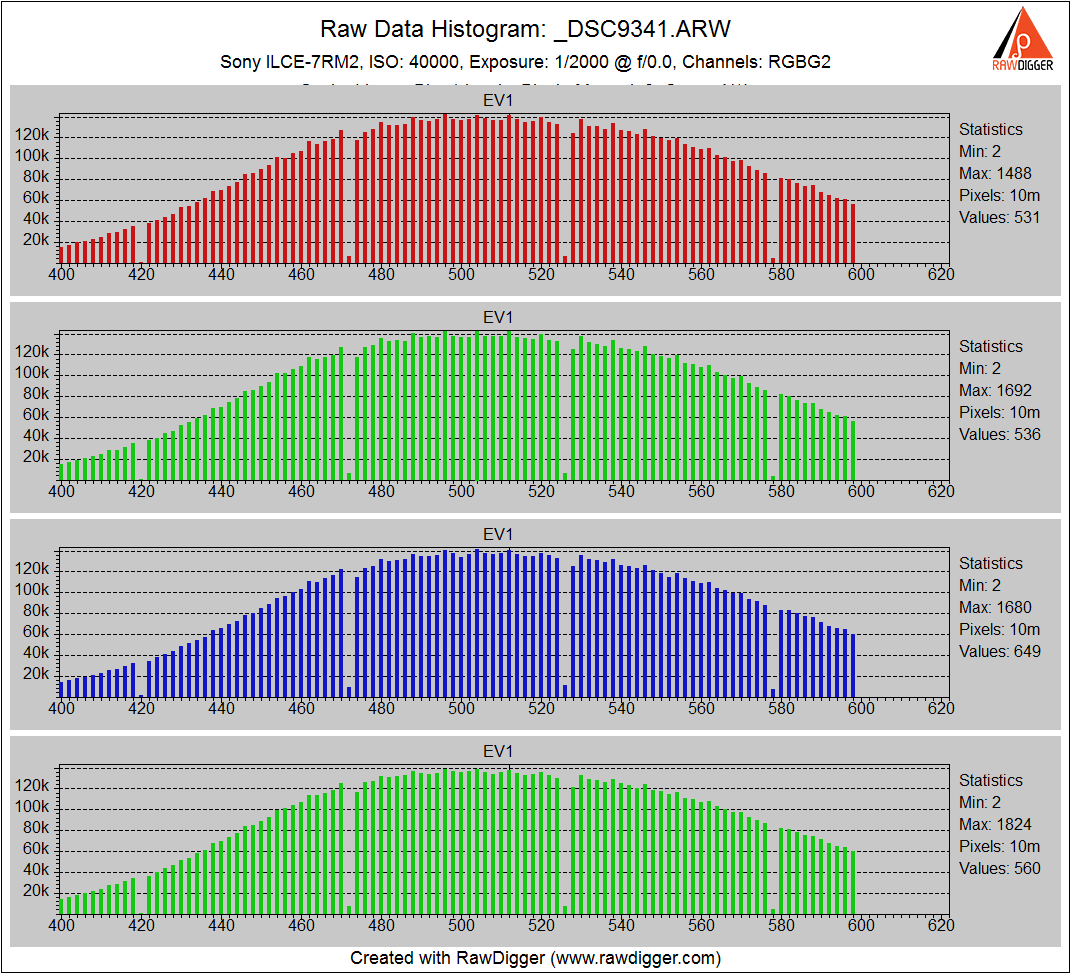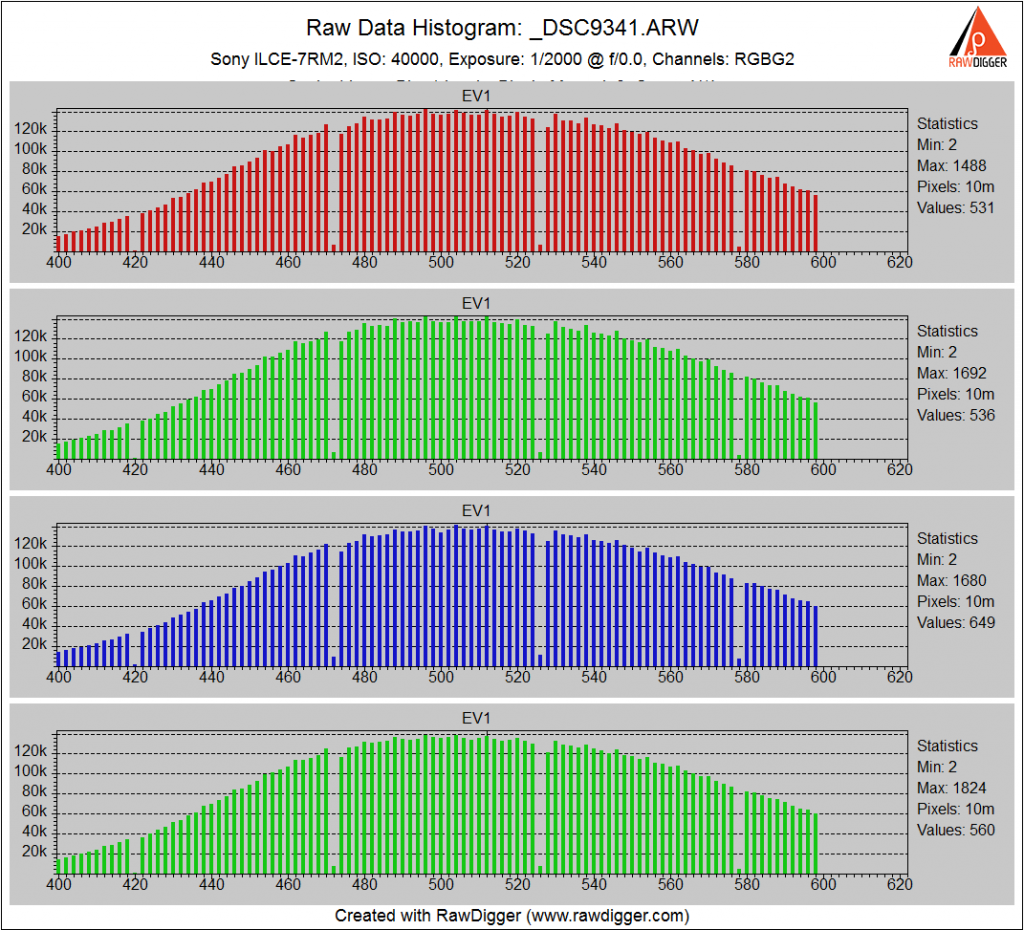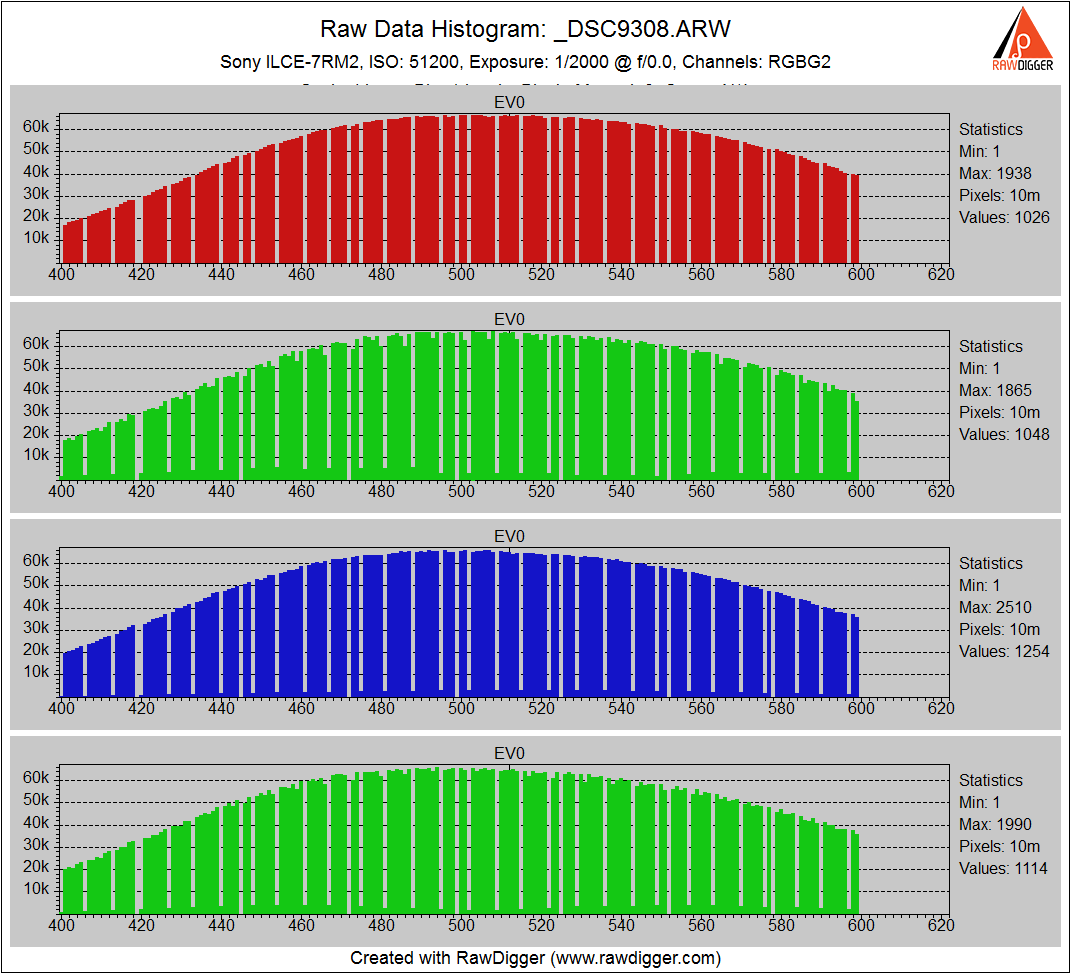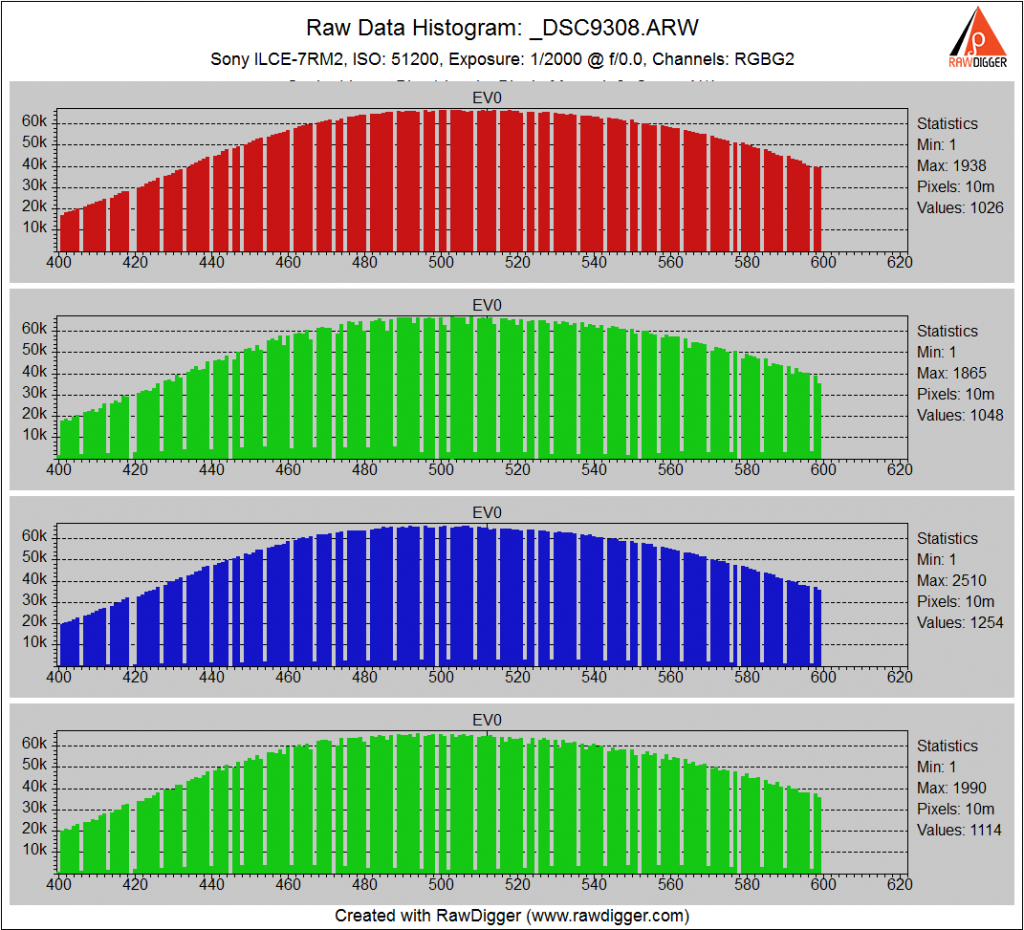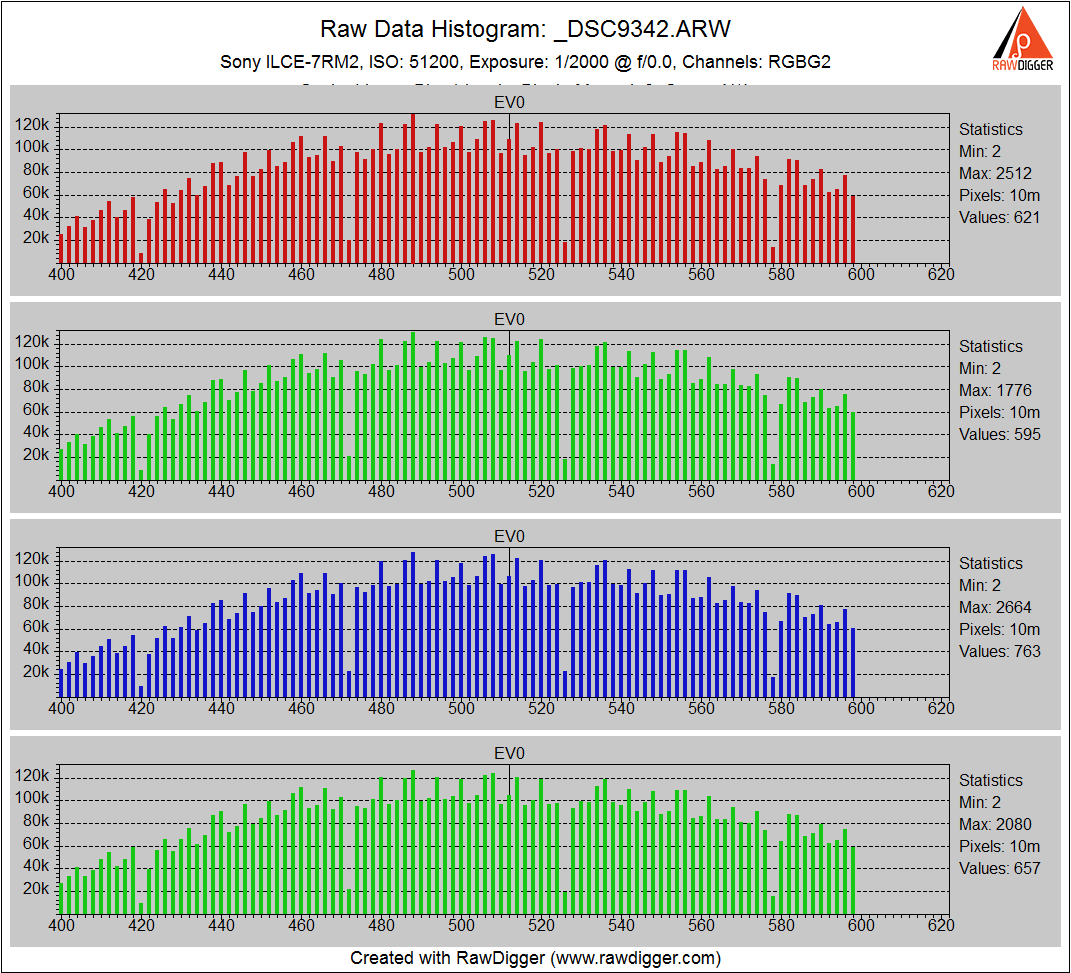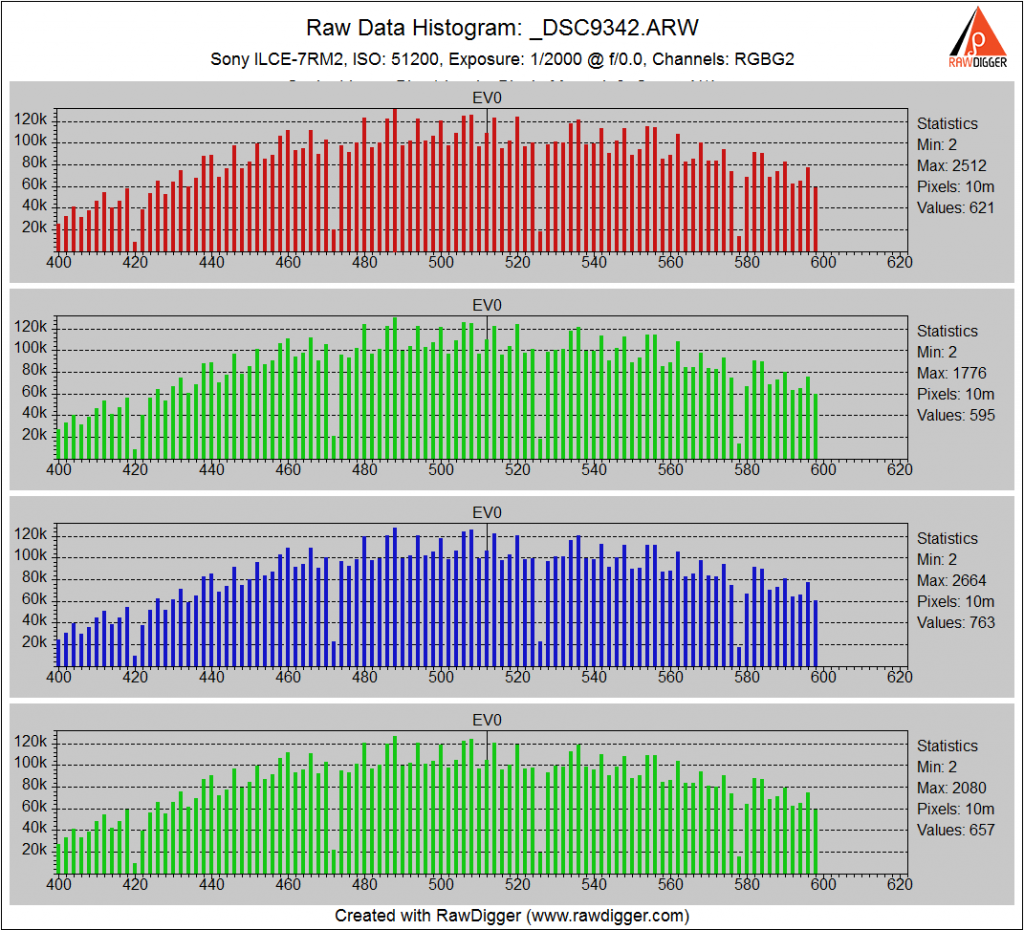 Unless there is interest in the nosebleed ISO, I think I'll stop here.
The departures from ideality, while interesting, will have no effect on normal photography, since there is plenty of read noise dither.