I made a series of lens-cap shots on the a7S with the ISO set to 12K, the drive mode at single shot, and the shutter speed varied in 1/3 stop intervals from 1/8000 second to 8 seconds: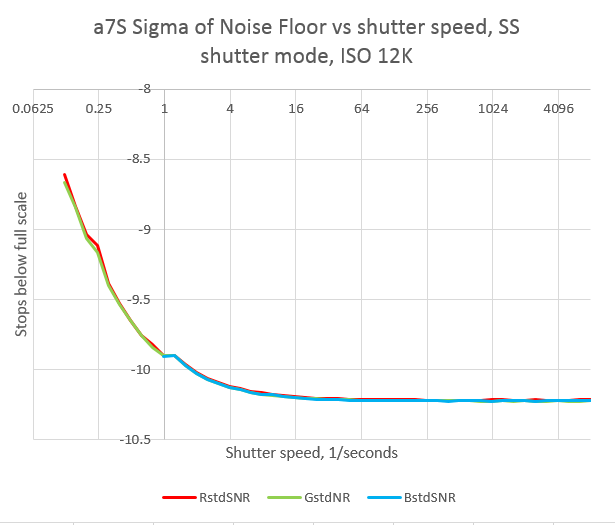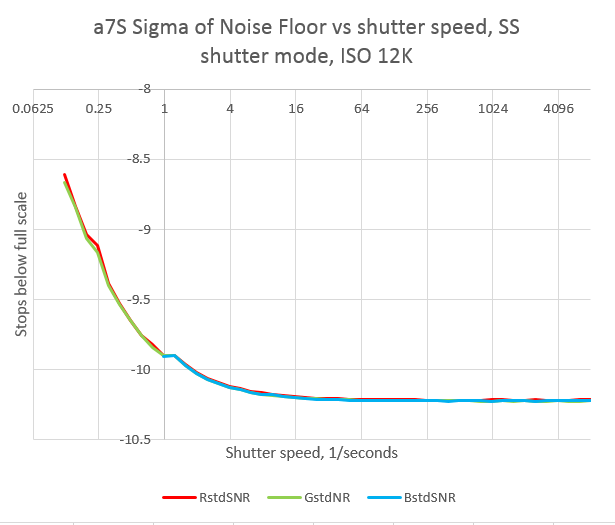 Read noise stays fairly constant as the shutter speeds get longer until about 1/10 second, when it starts to rise, probably because the sensor has a longer time to integrate the dark current.
There is a flattening at around one second, probably because the camera is processing the raw signal to reduce noise. If that's the case, it's working. I wonder what else it's doing to the image. I had long-exposure noise reduction turned off, so if the camera is reducing the noise, it's being insubordinate.
Turning long-exposure noise reduction on helps (Note that I went to even longer shutter speeds for this graph):