This is the 14th in a series of posts on the Sony a9. The series starts here.
In this post, I reported on the details of the Sony a9 electronic shutter (ES) read operations, and found that the columns were read in groups of 12, both in single shot and continuous modes. Today I'd like to look at the other side of the electronic shutter operation, the reset signal that effectively opens the virtual shutter. I'll throw in the electronic first curtain shutter (EFCS) for comparison.
I'm refining my presentation of this data, and I've decided it's cleaner to look at the raw planes one at a time rather than look at a demosaiced image. I'm going to show you one of the green raw planes in this post. I've colored the presentation to retain the green look of the scope trace. One thing to remember is, since we're looking at only one raw plane, that these are 6 MP images, 2000×3000 pixels.
Here's the whole frame for an capture with the ES set to 1/8000 second.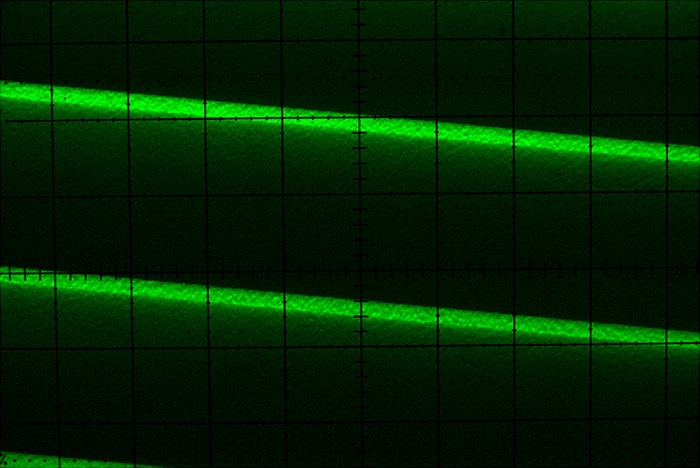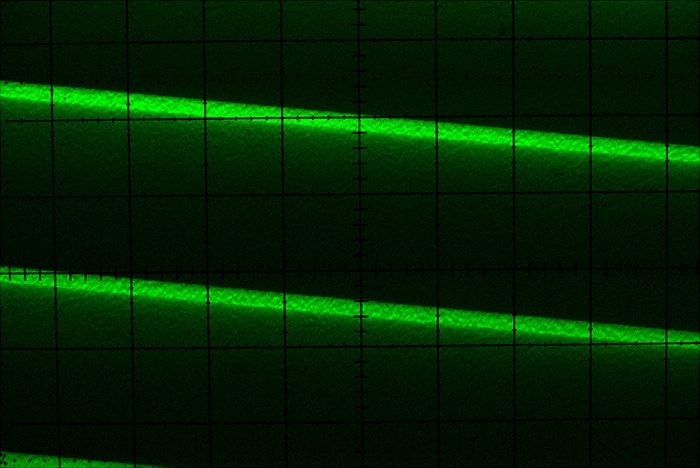 For comparison, here's the entire image for the EFCS at the same shutter speed: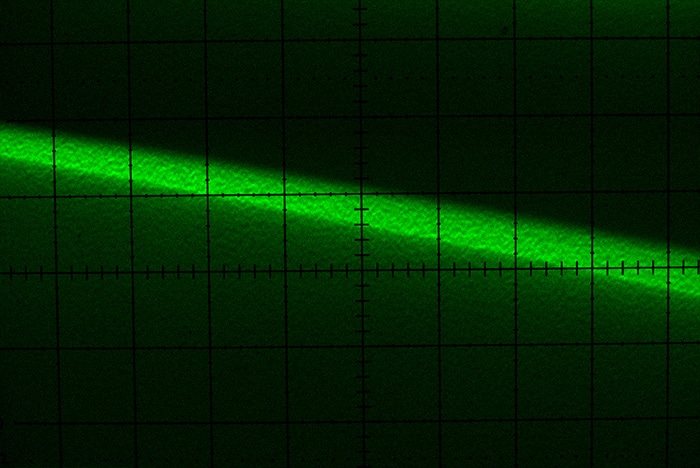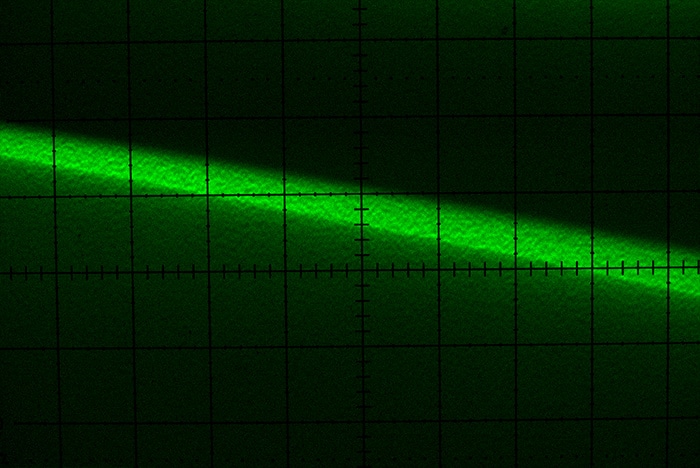 The slope is greater and the band is wider because the mechanical shutter on the a9 is about twice as fast as the electronic one.
The reset edge of the traces are the earlier, or leftmost ones.
Here's a closeup of the rest edge of the ES image: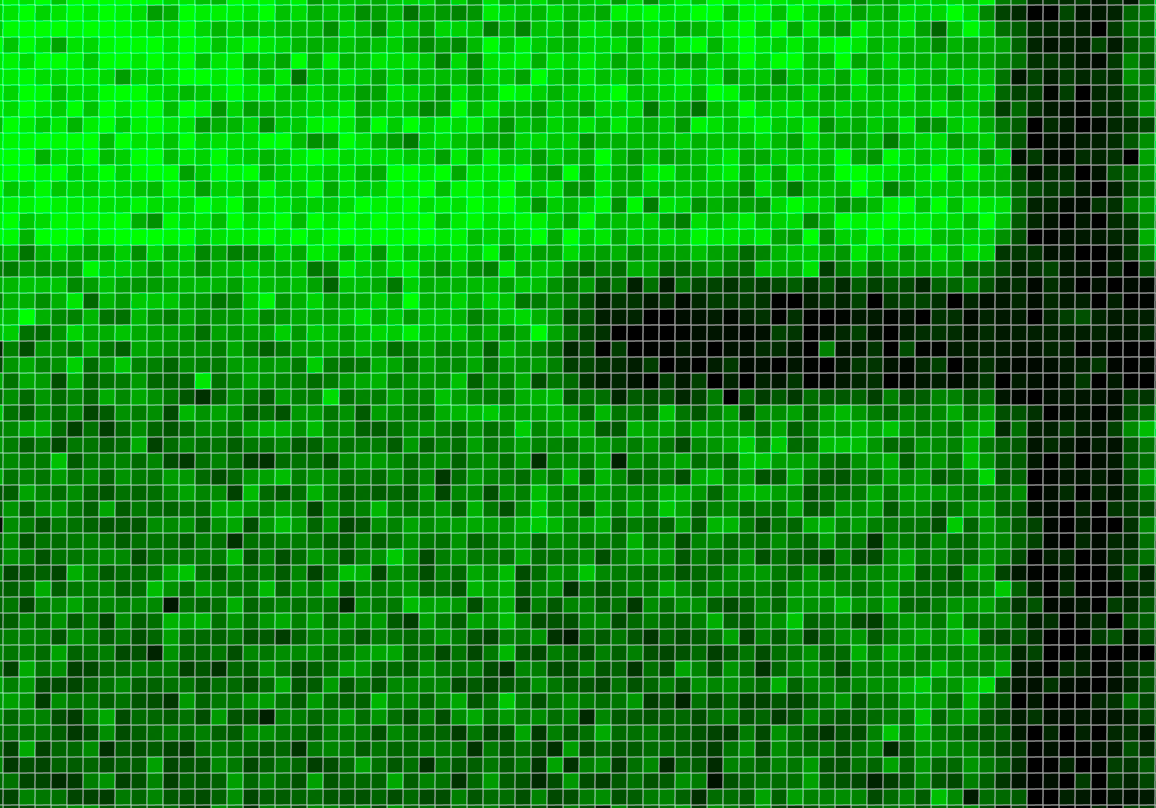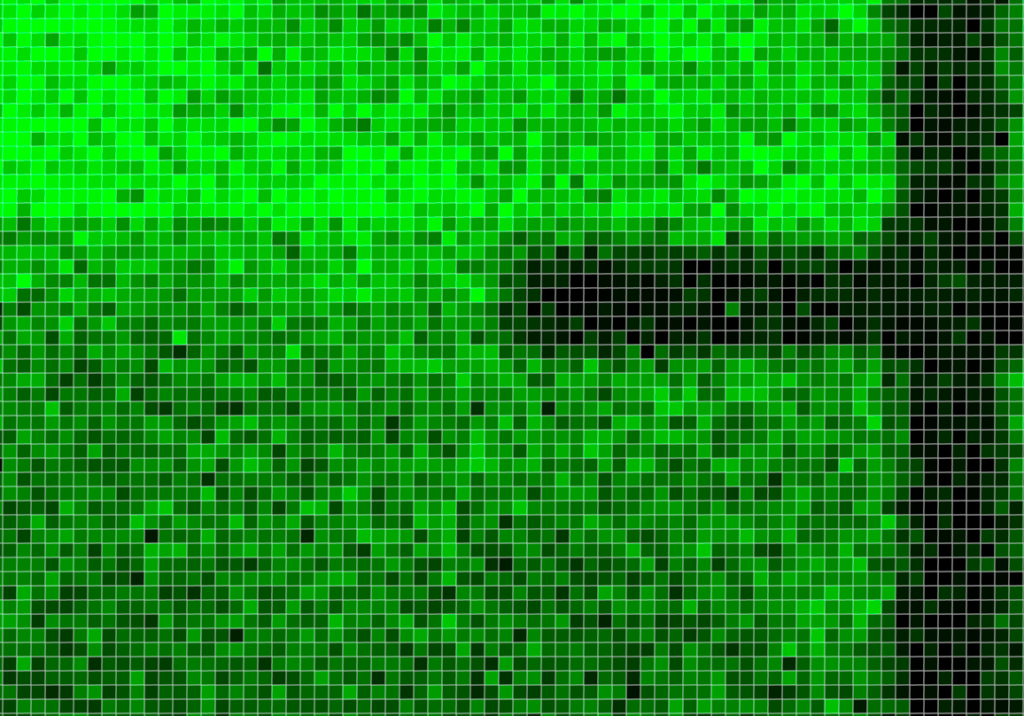 It's a bit hard to see because of the phosphor persistence, but the reset appears to take place in groups of 6 rows. Since we're just looking at one raw plane, that would mean that the rest is occurring in groups of 12 rows on the entire sensor.
Here's the leading edge of the EFCS trace: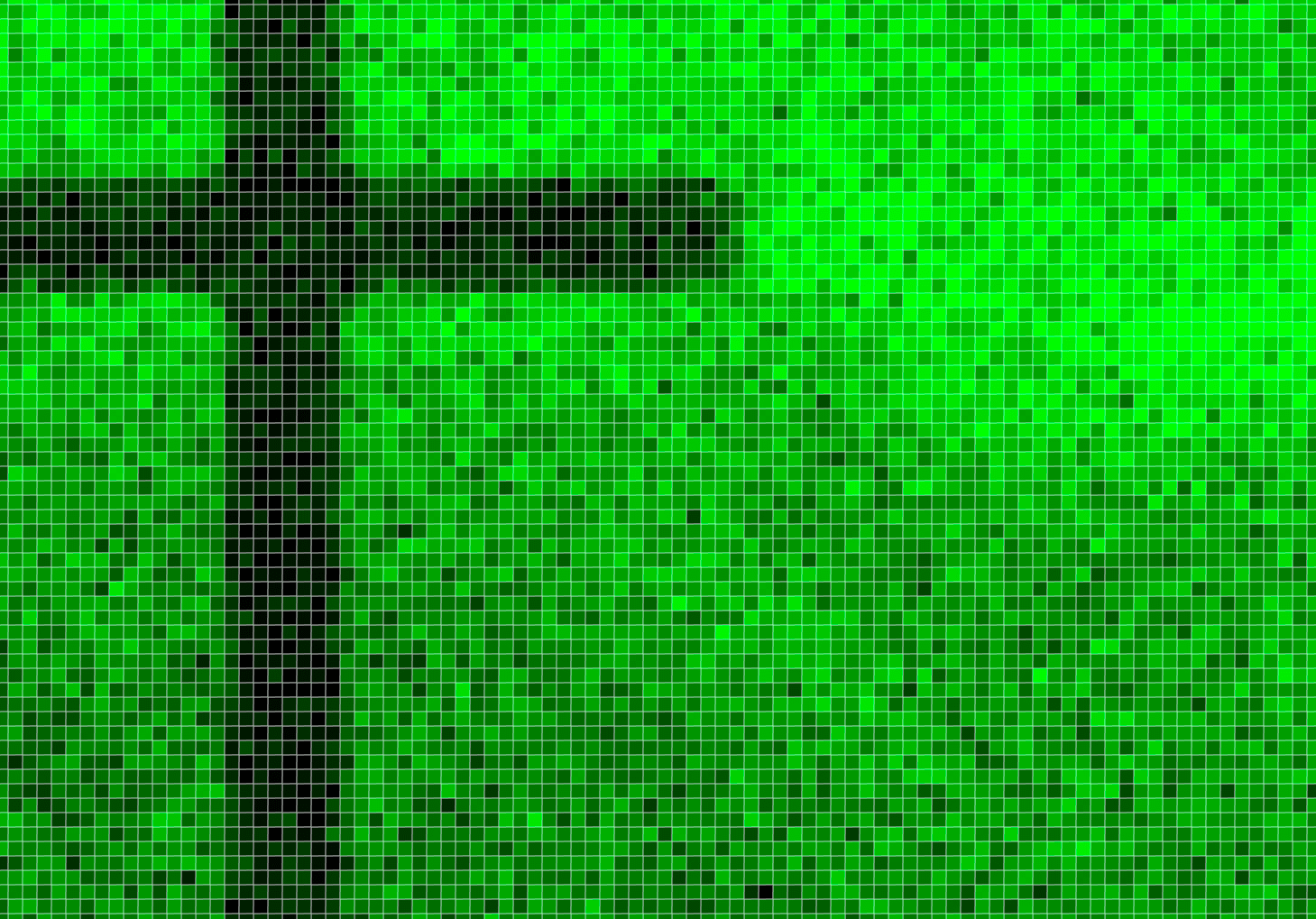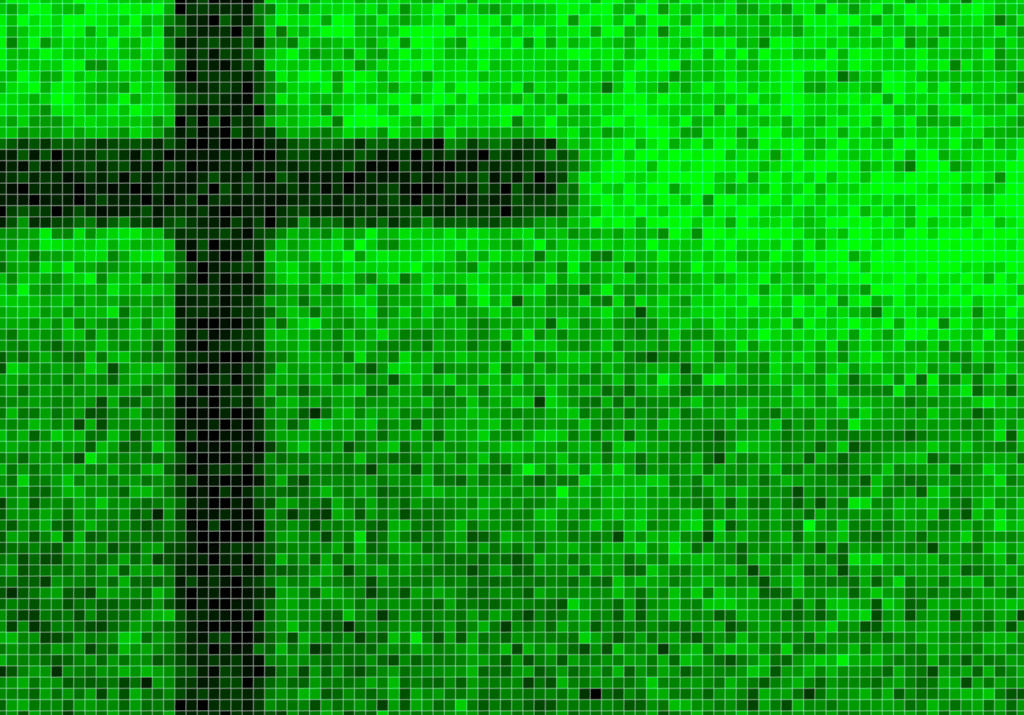 There is no banding, indicating that the reset is proceeding one row at a time. That's the right way to do things, since the exposure will be ended by the mechanical shutter curtain, which moves steadily.
For completeness, we'll look at the read operations. First with the ES: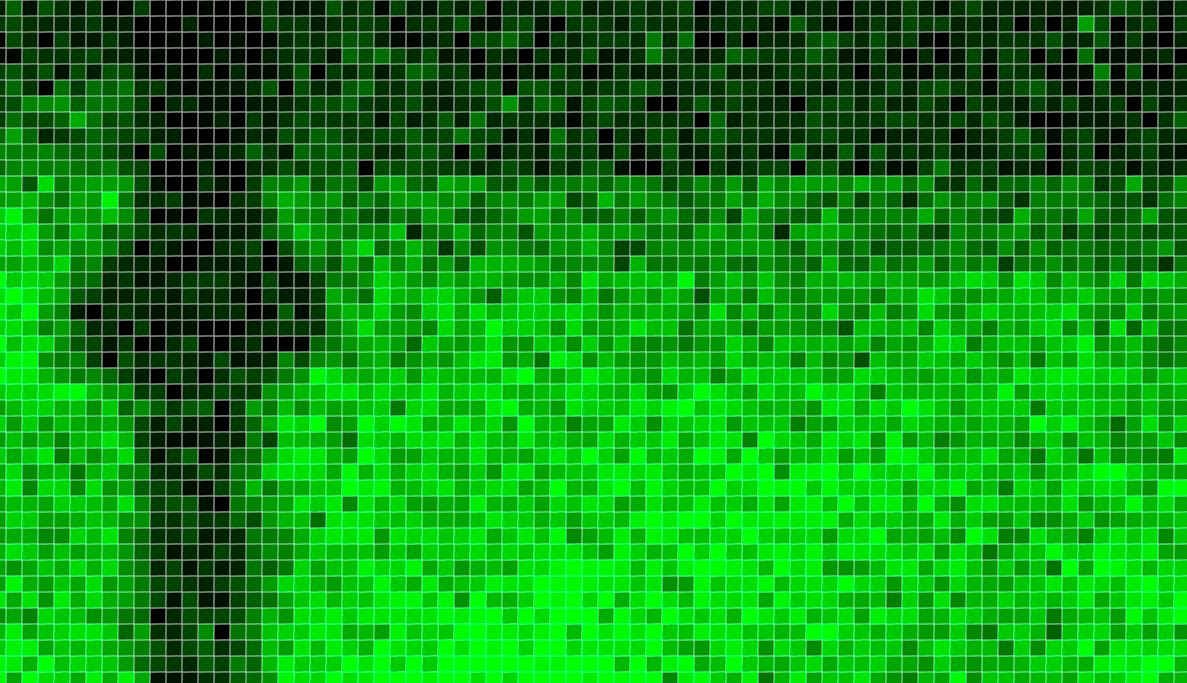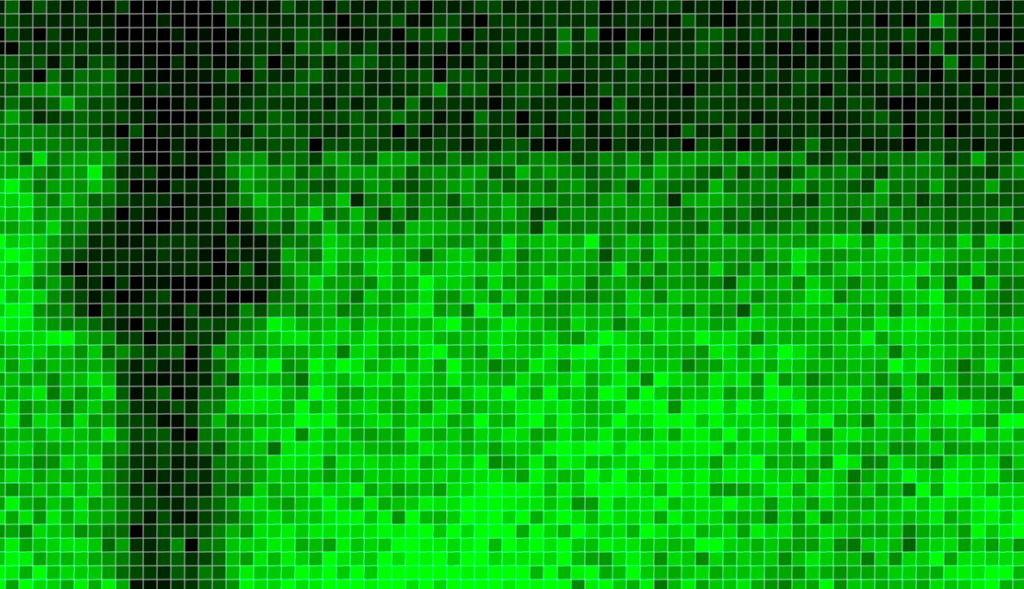 And with the mechanical shutter: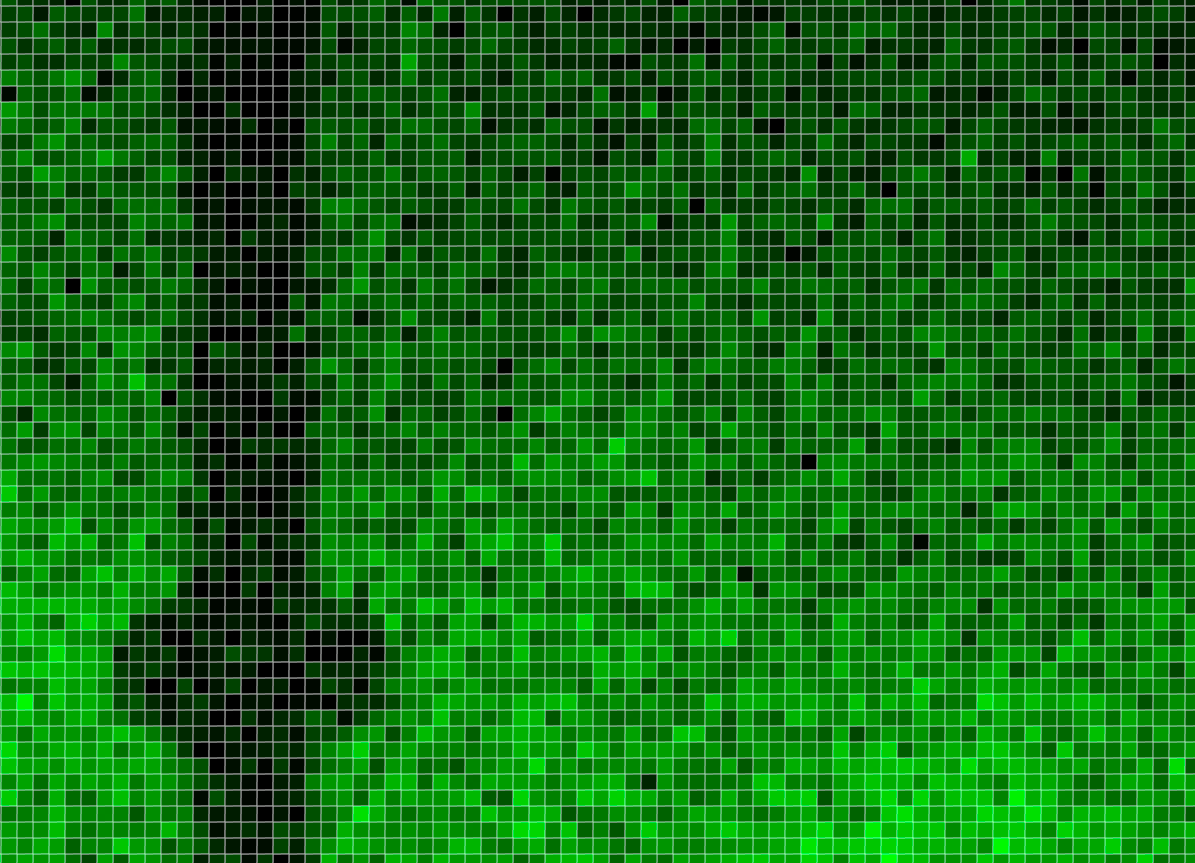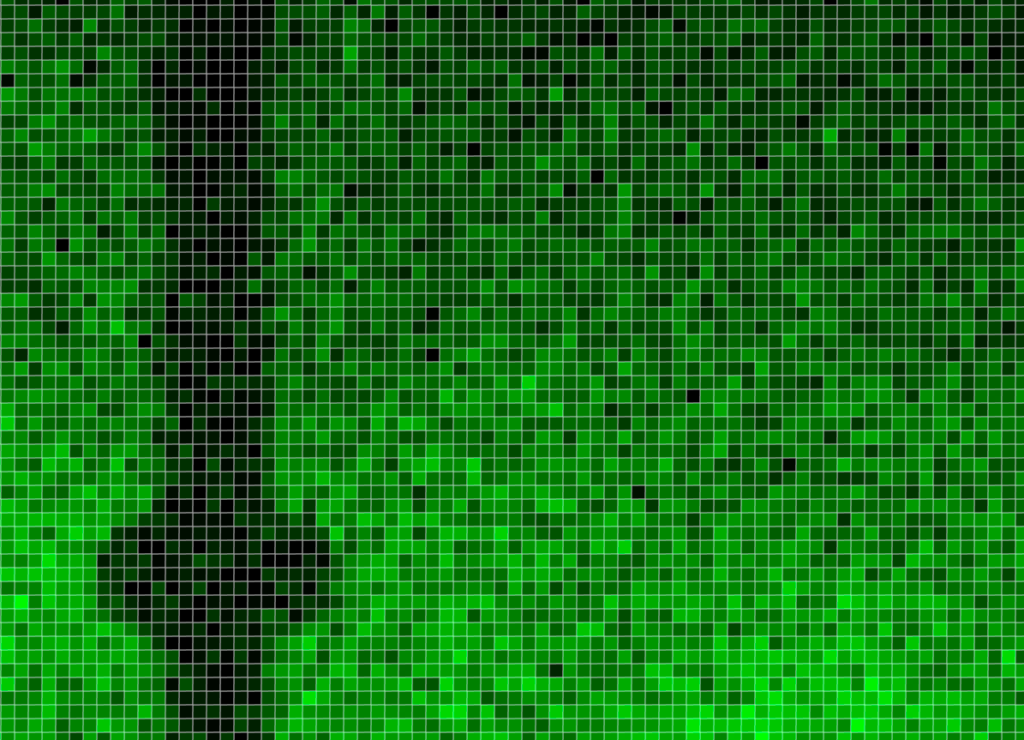 Does the a7RII read multiple rows simultaneously in Silent Shutter mode? No, it does not: