There has recently been an assertion that turning on Pre AF on Sony alpha cameras wrecks your battery life. I thought I'd check, using an a9, AF-S, Wide Mode, and the Son7 12-24/4 lens. I measured battery draw versus time, first with Pre AF on, and then with it off.
Here's the 'scope shot: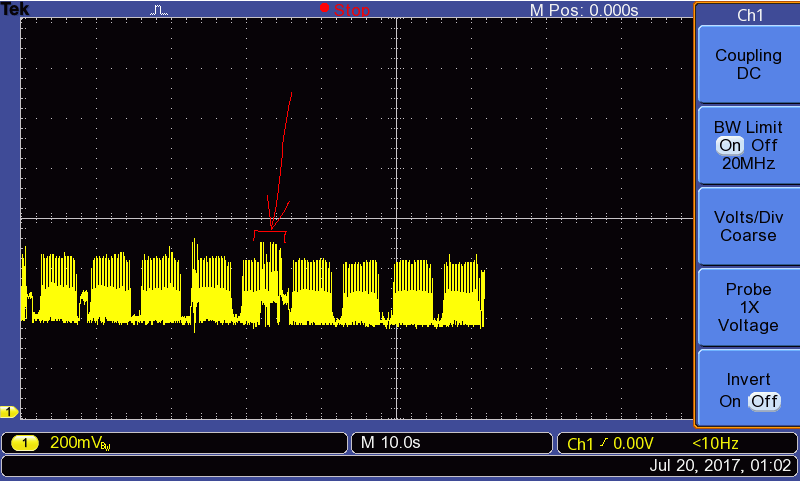 Time runs from left to right, 10 seconds per division. The vertical axis is current, with the scale about 200 ma per division. The part marked in red is when I went into the menu system and turned off Pre AF. Both before and after I changed focusing modes, I moved the camera around so that Pre AF would have something to do, and we'd have a baseline for the case when it was off.
You can see that the camera draws more current with Pre AF on. You can also see that the difference is so small that it's not going to be very important in determining how long your battery lasts.
So, if you like Pre AF, rest easy and leave it on.
I don't know for sure about the a7x cameras since I didn't test one of them, but the a9 battery draw follows the same pattern as in those cameras in most cases.