This is part 12 of a test of the Sony 12-24 mm f/4 FE lens. The test starts here.
I reported here on the distortion in the Sony 12-24 zoom. At the time, there was no lens profile in Lightroom. as of today, there is, so I'll give you all an update to look at how well it works.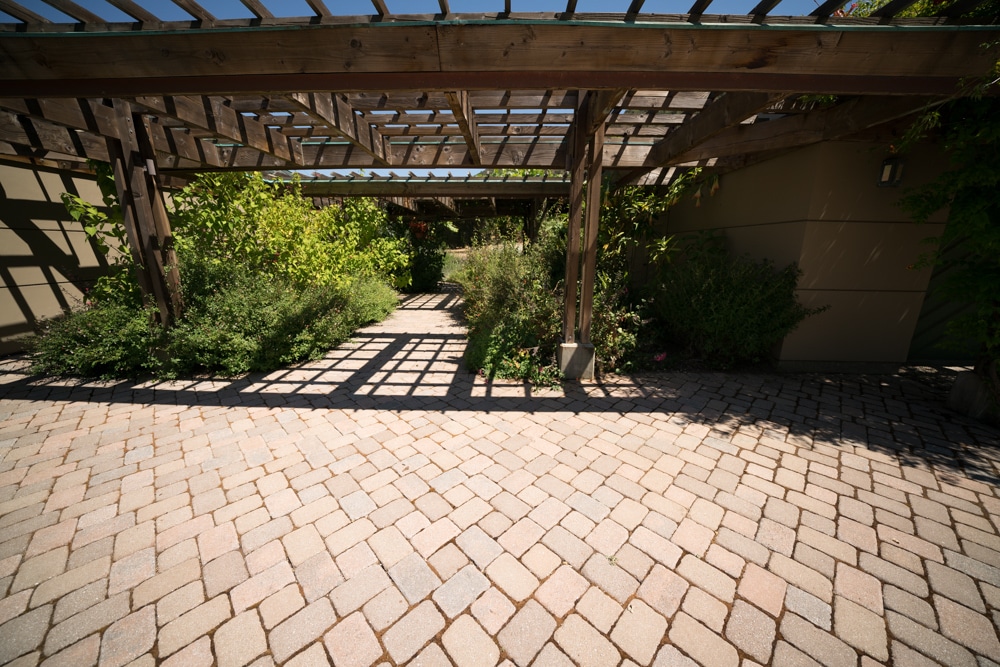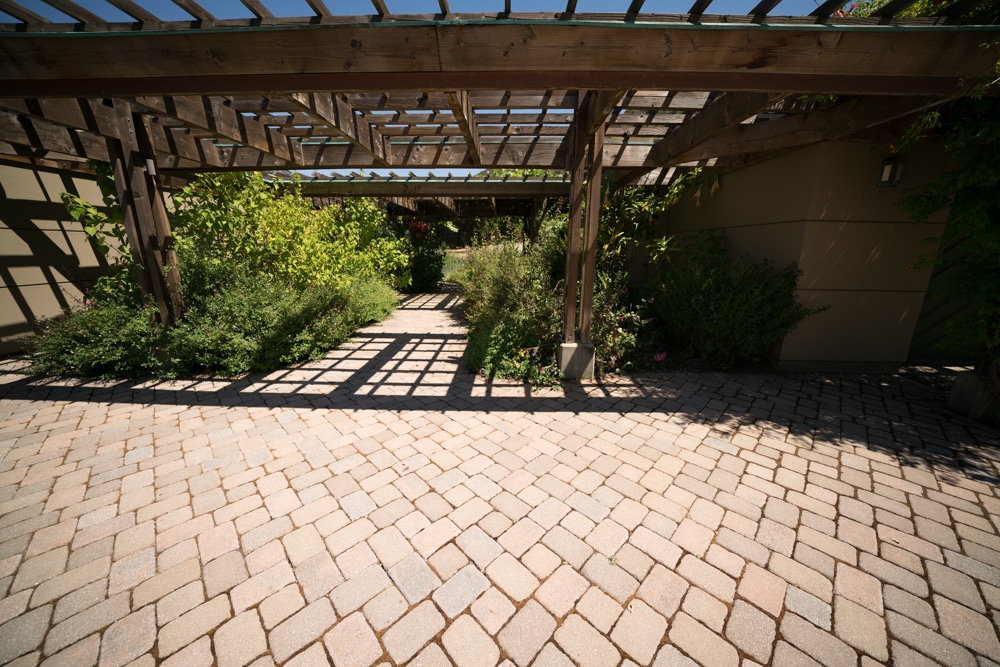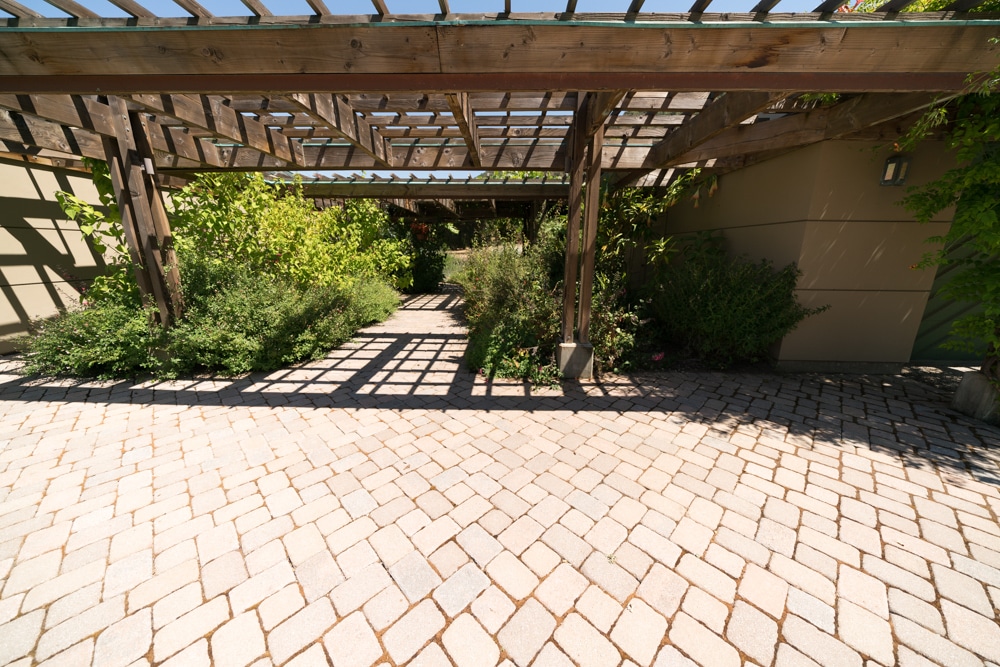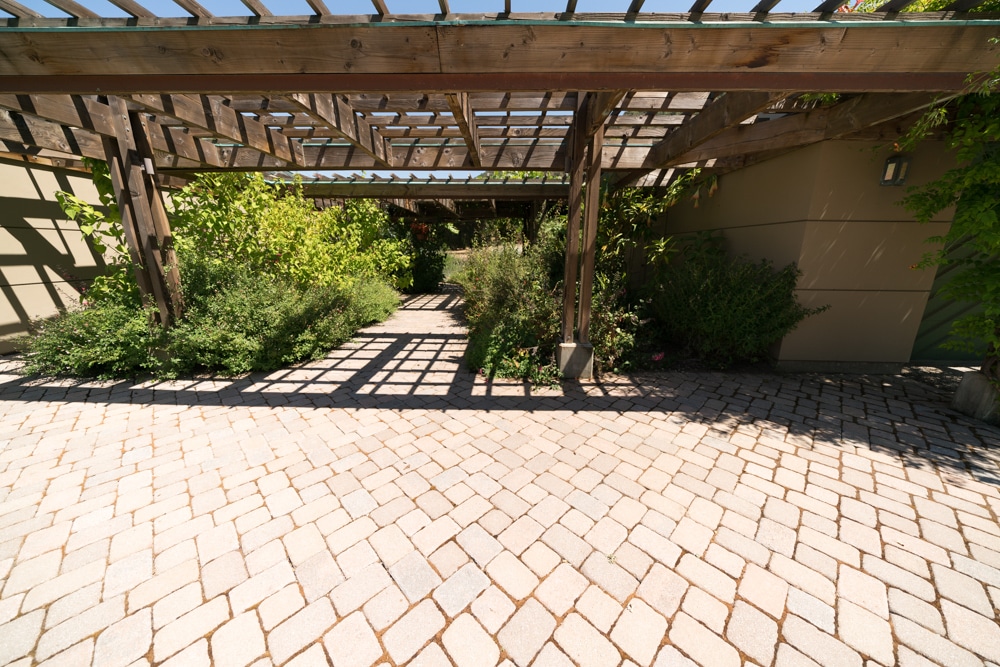 You can see that, in addition to the distortion correction, Lr applies quite aggressive light falloff correction.
Here is the uncorrected image with construction lines: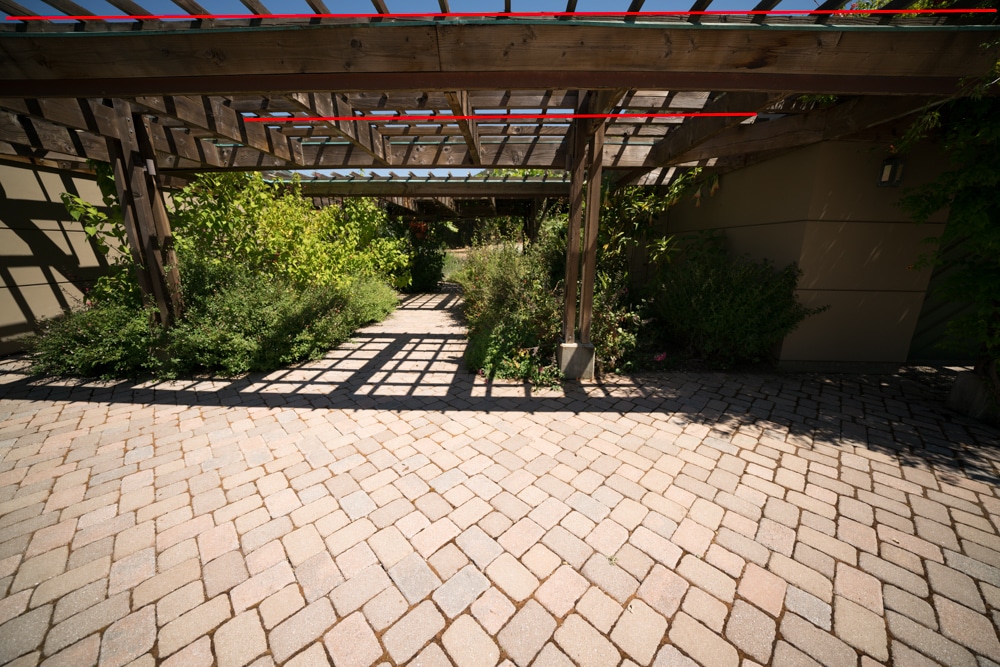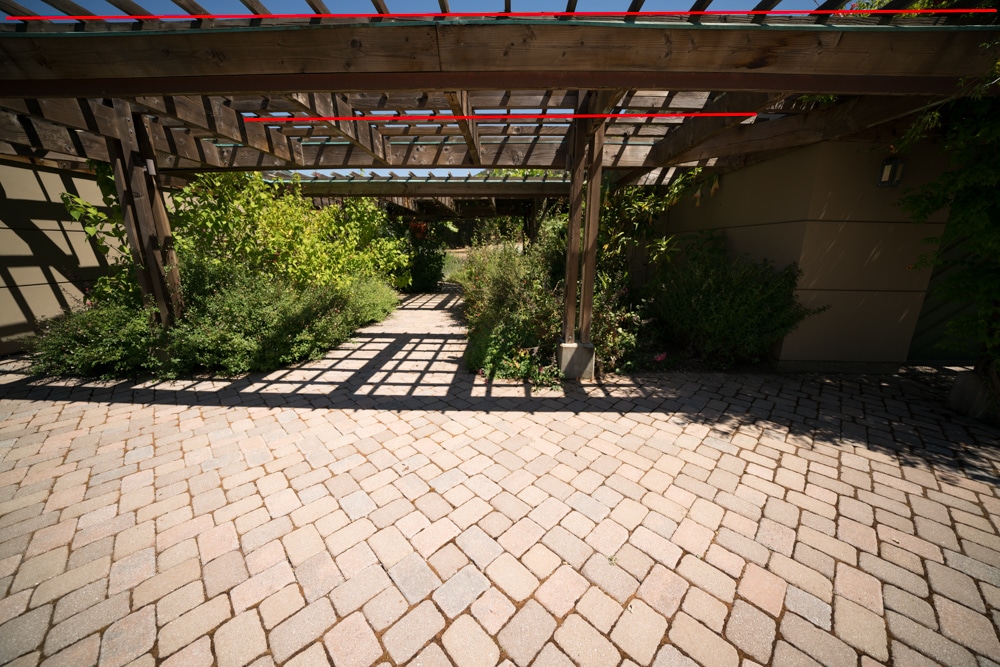 And here's the corrected version with the very same lines: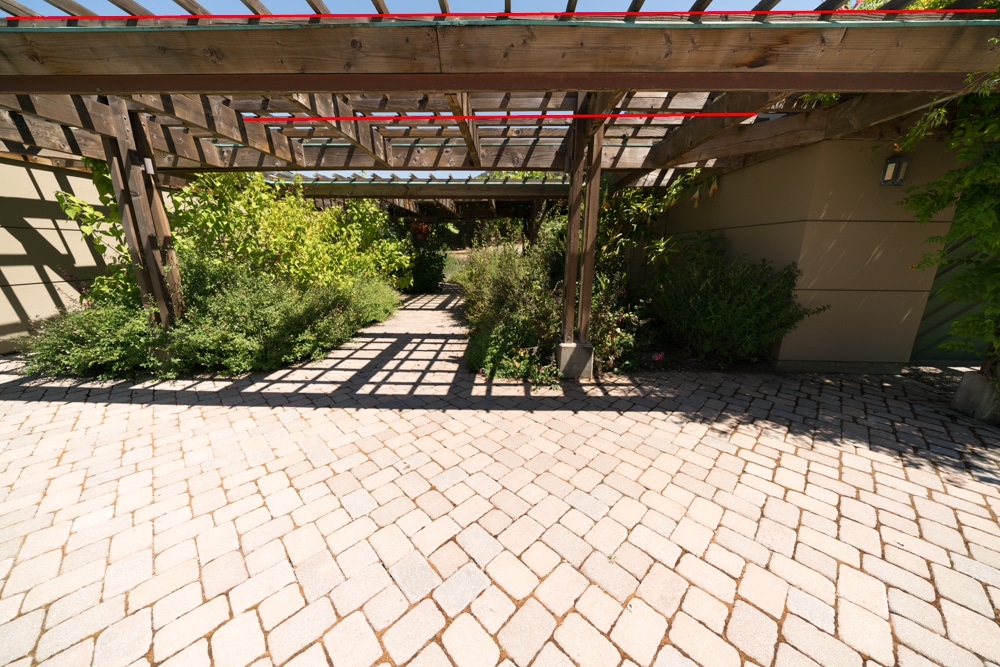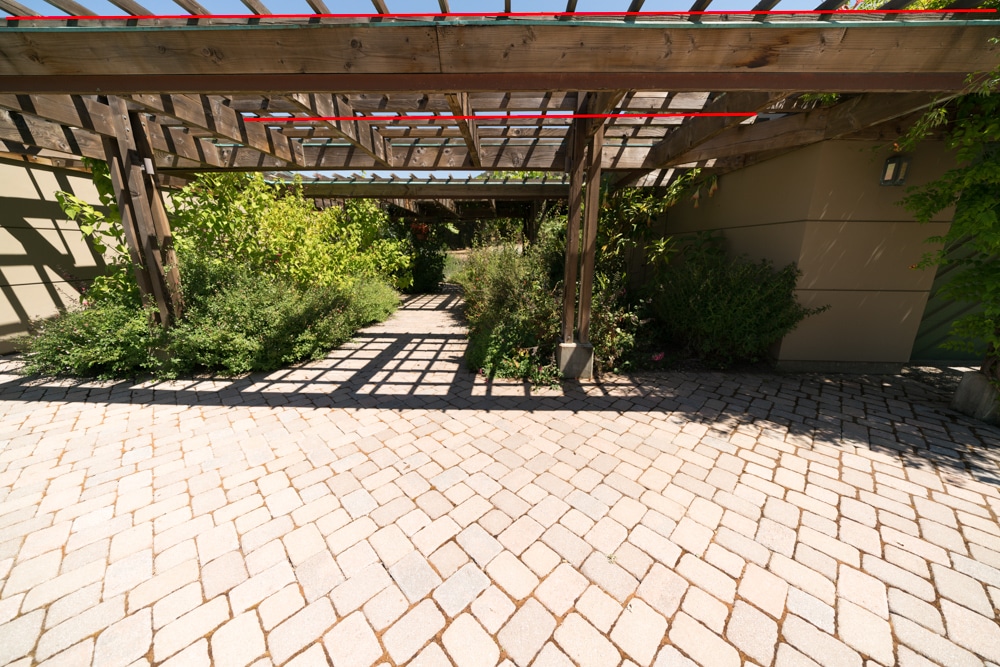 The correction is essentially perfect. How much resolution do we give up? I'll be working on a test for that. How much field of view (POV) do we lose? I little bit, at the corners, since it was barrel distortion there.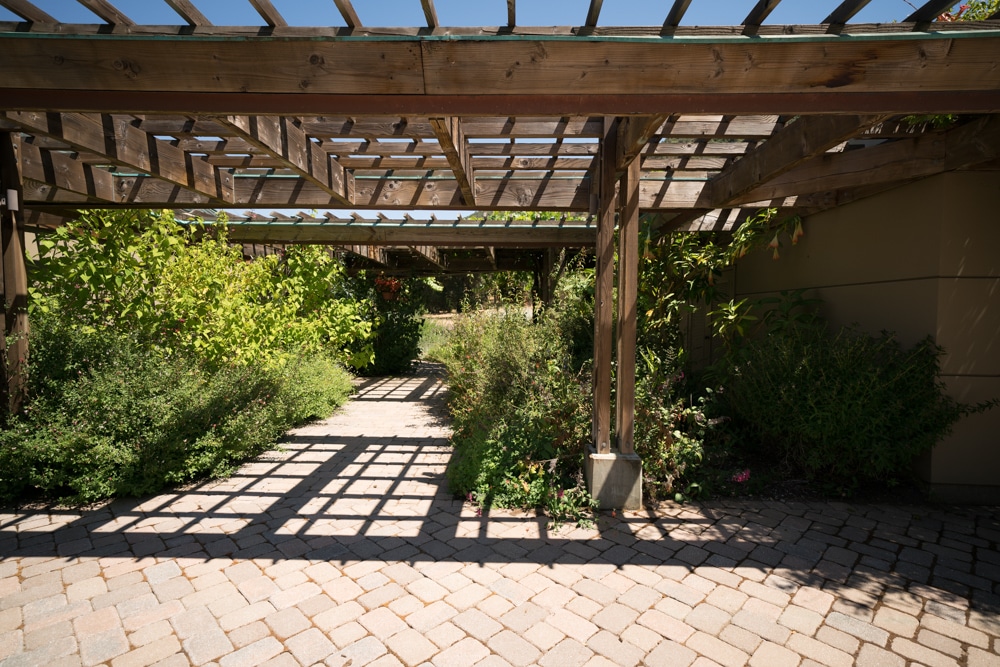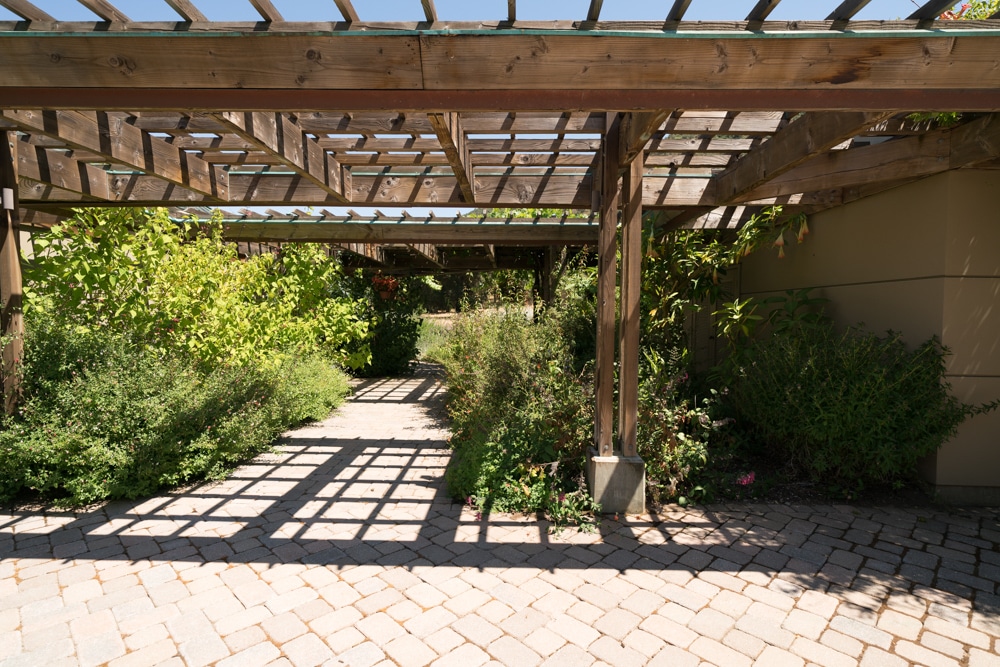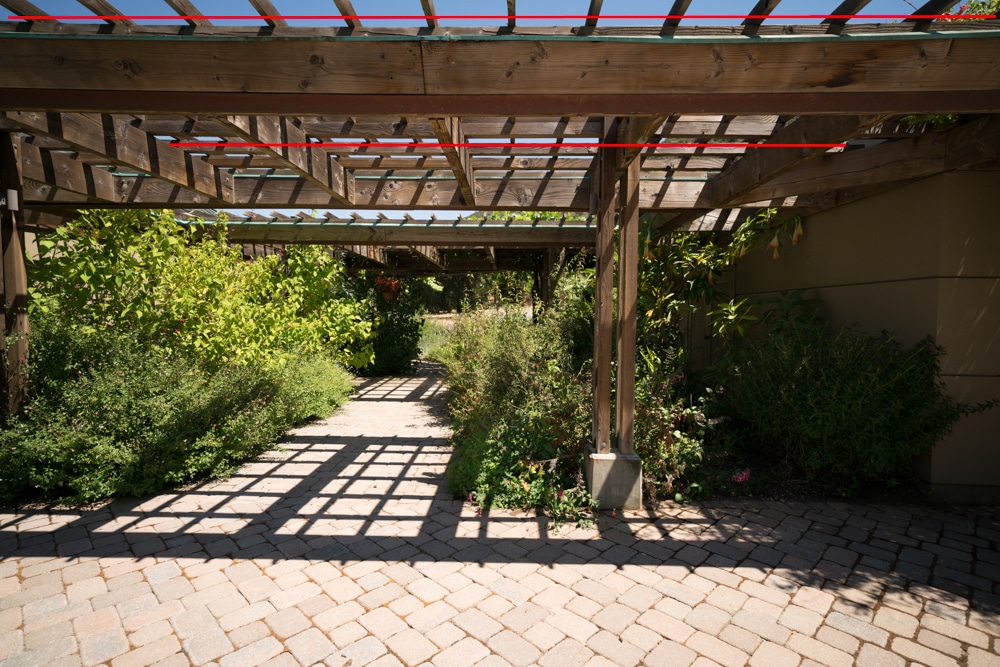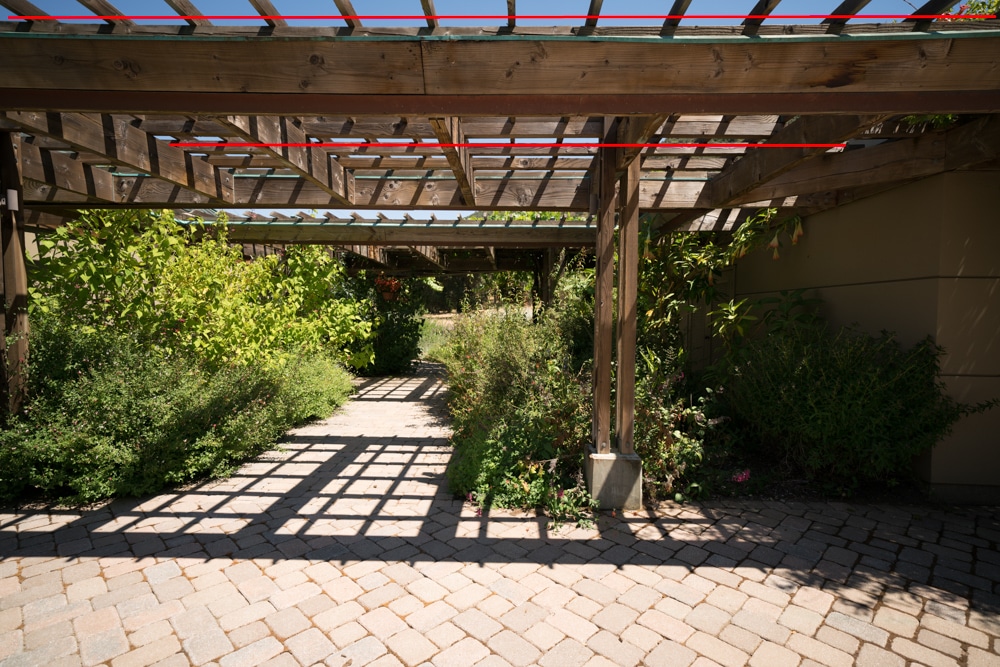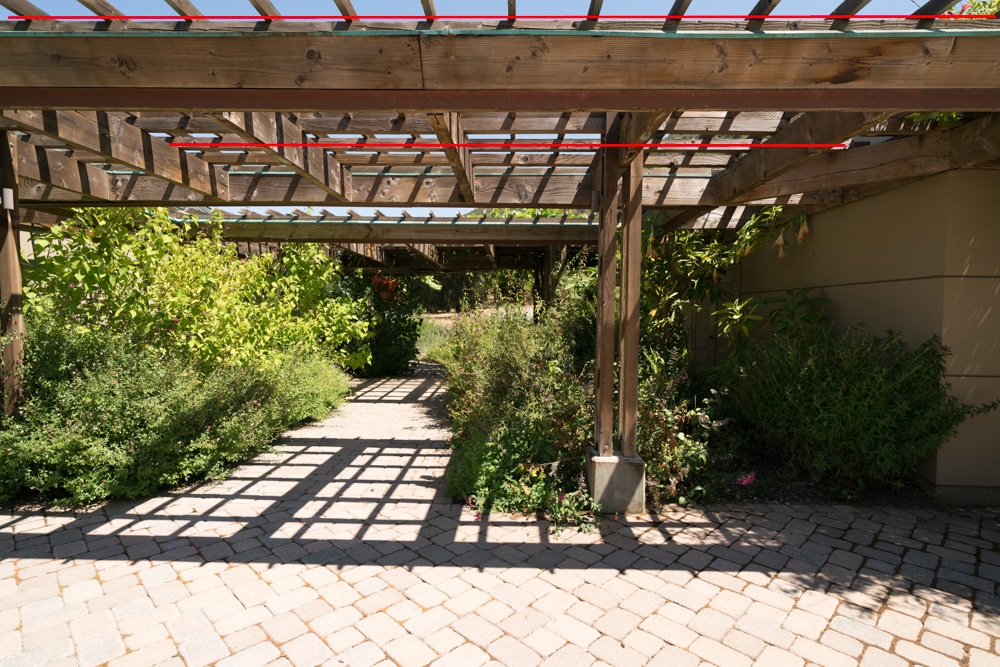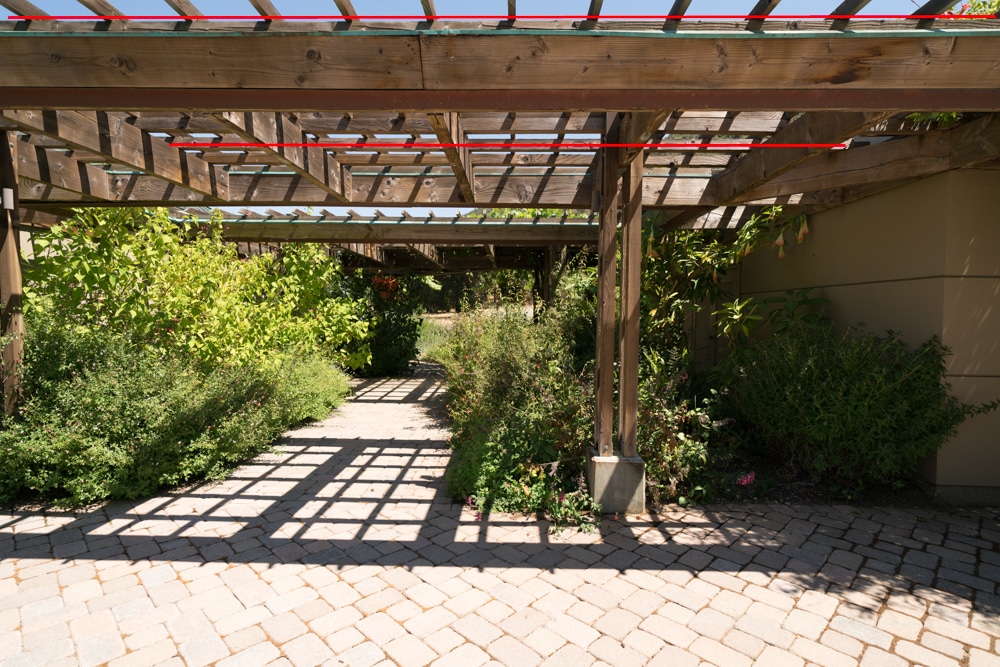 Again, the correction is excellent.
At 24 mm: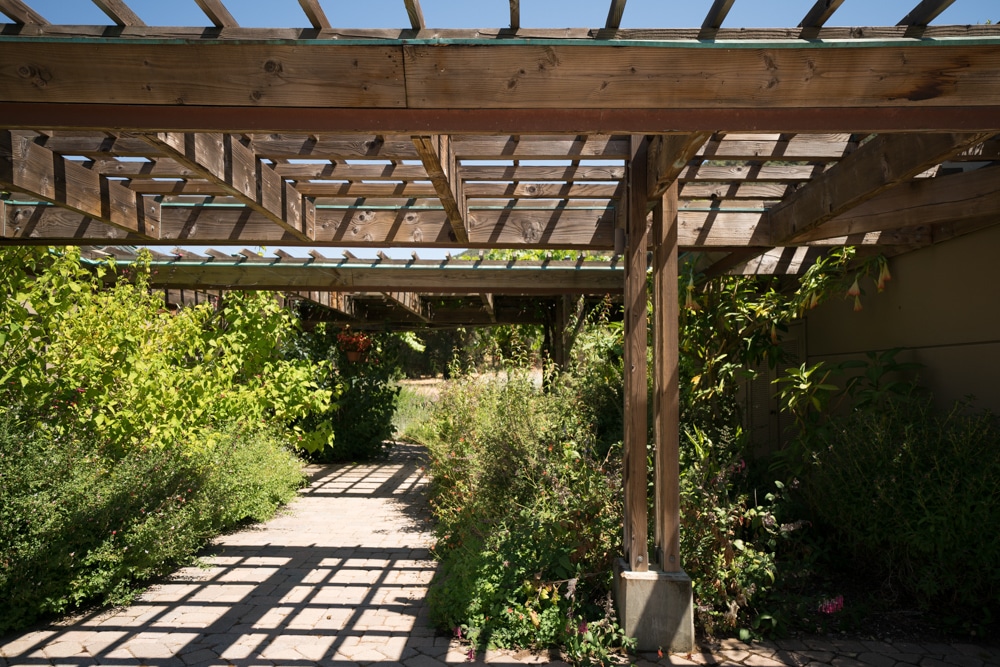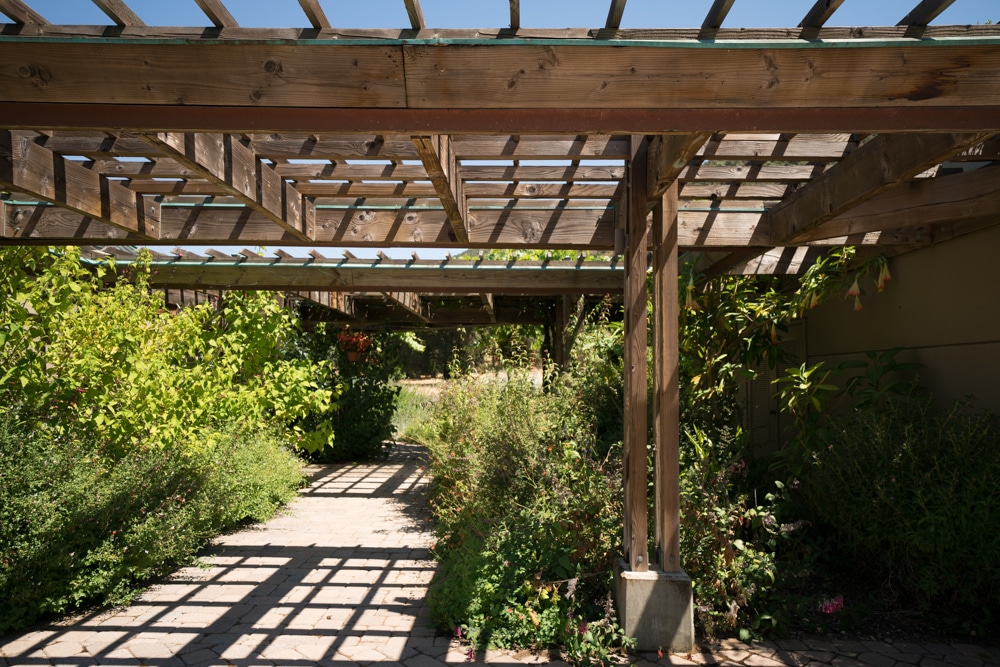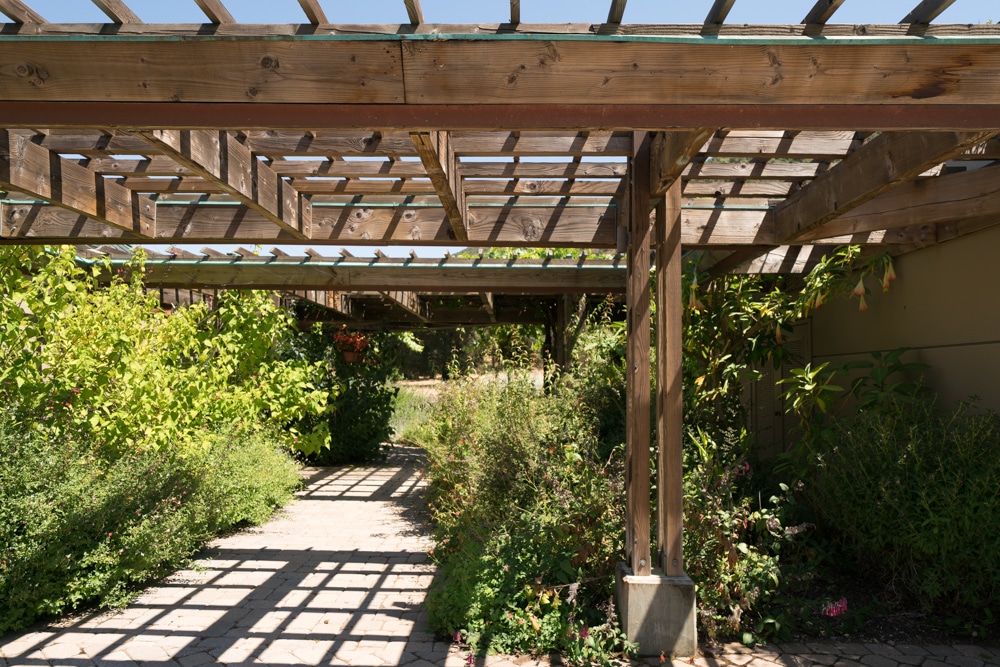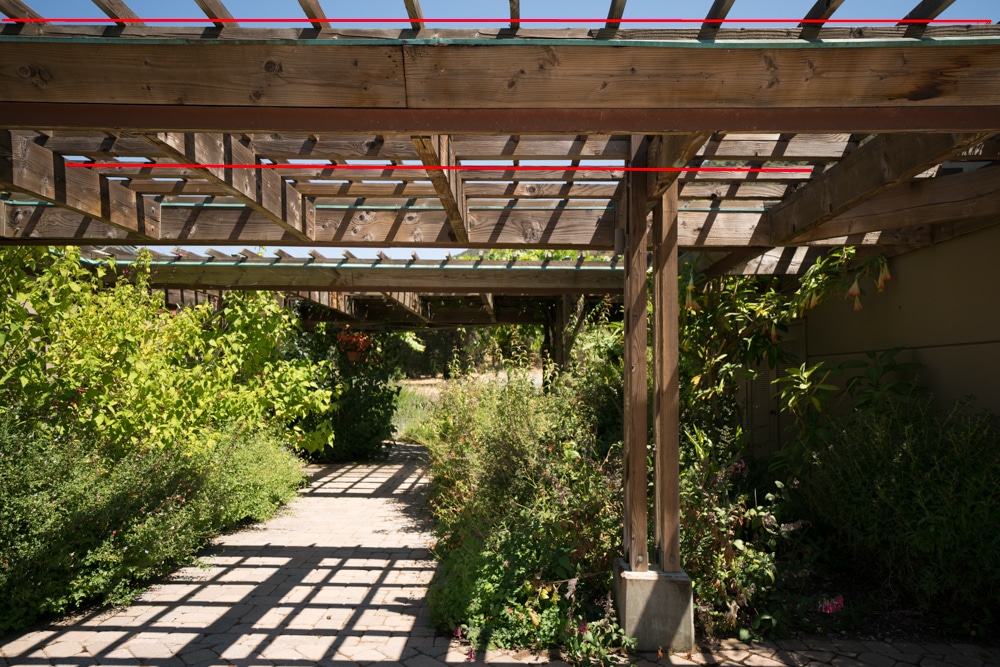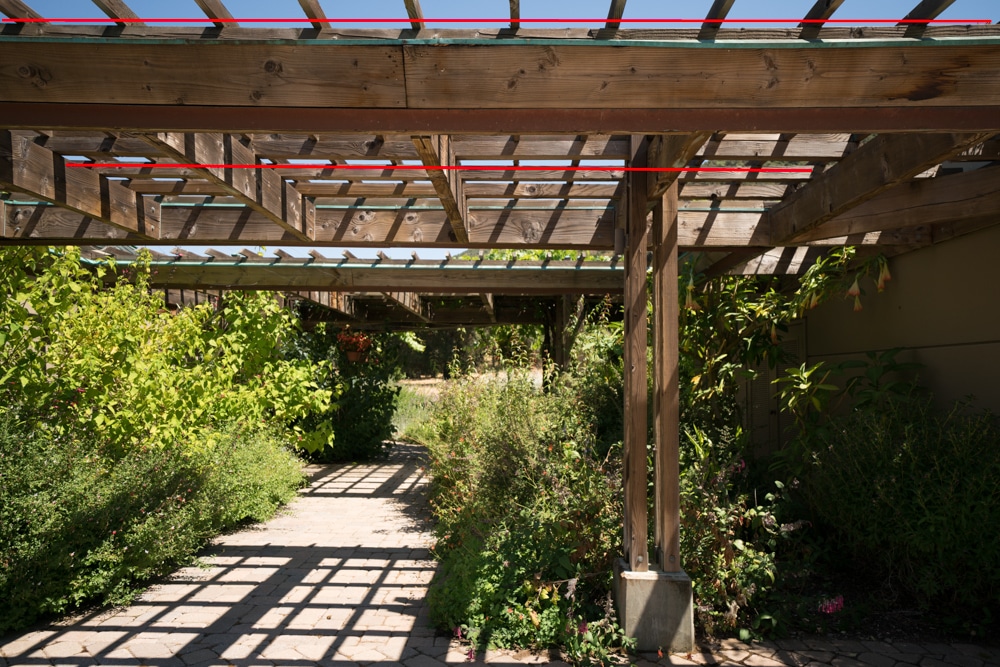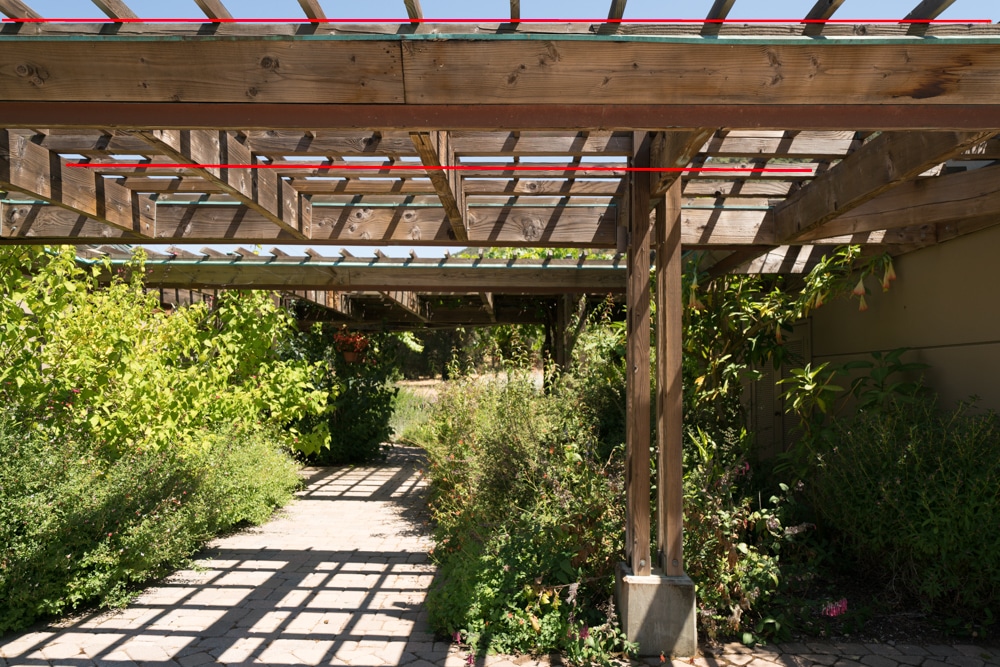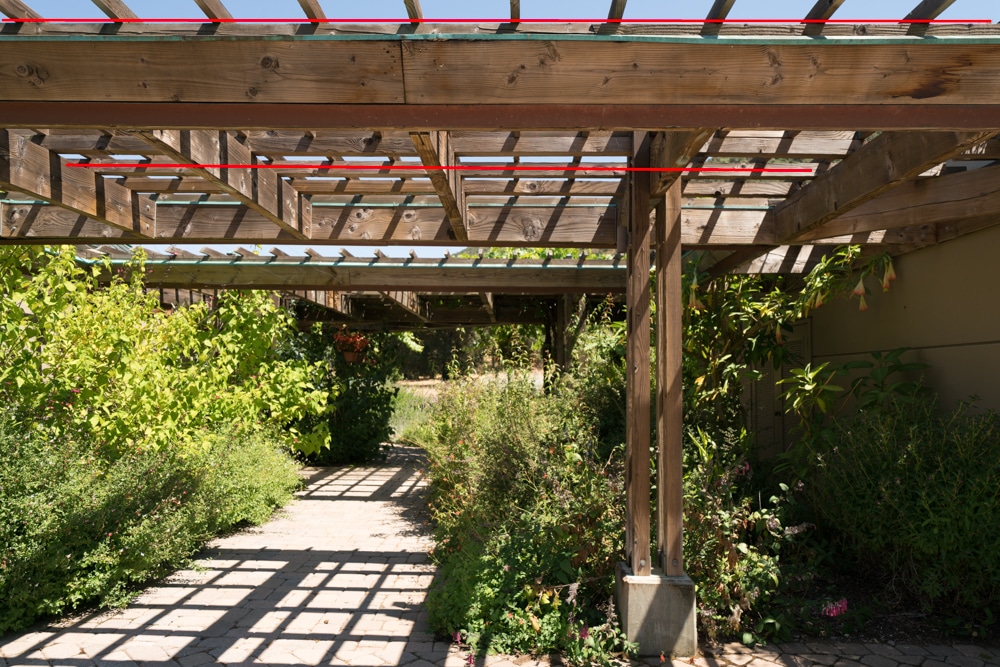 Nice going, Adobe ( and maybe Sony, for feeding them the information).