For the last few posts, we've been looking at reflections introduced by adding UV filters to a Zeiss Otus 55 mm f/1.4 lens on a Sony a7RII.
We've seen that all the tested UV filters cause reflections, that the detailed nature of the reflections (but not their position) changes with the brand of filter, and that the Zeiss T* filter causes the least-intense ones. It appears that the reflections that we're seeing in this near-to-axis testing come from the sensor and/or sensor stack to the back of the filter and back to the sensor.
What happens to these reflections if we stack filters? I put all three UV filters ( Zeiss T* UV, B+W XS-Pro Digital UV-Haze MRC nano, Hoya Digital HMC UV(C) in that order, from closest to the lens to farthest from it) on the lens and aimed it at my LED flashlight at bit away from on-axis. Here's the central third horizontally and vertically: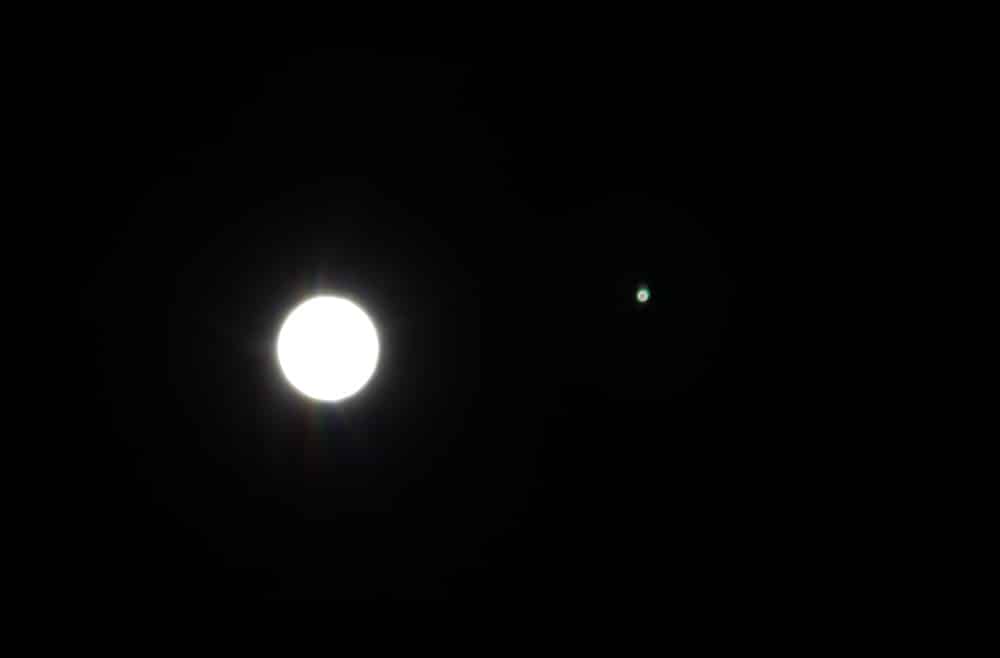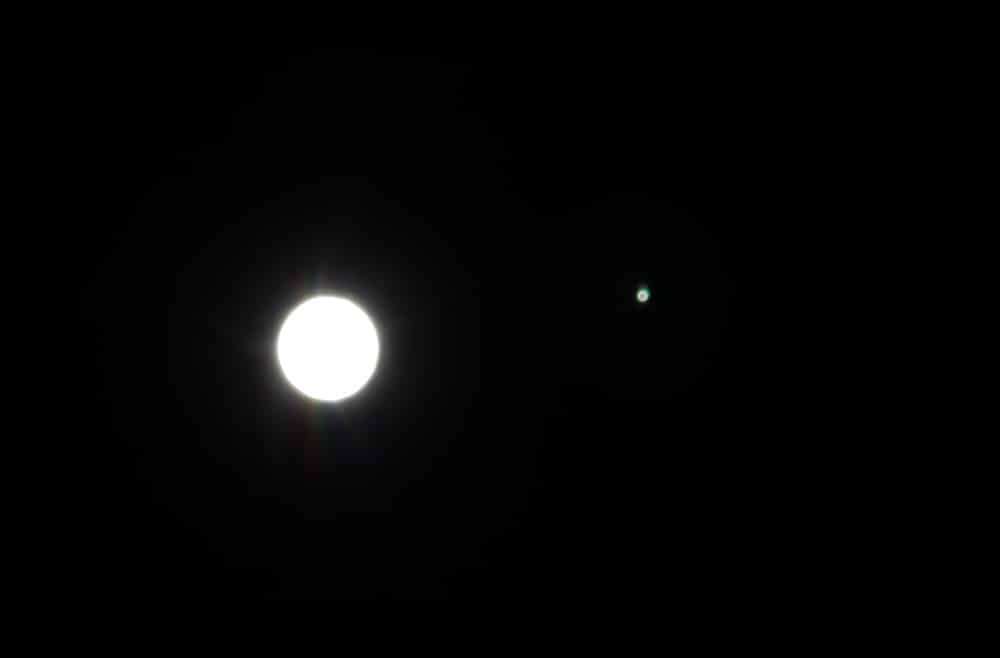 All the reflections are on top of one another, and they add up so that they saturate the sensor in some places (I used the same exposure as in the previous tests).
Moving the lens so that the flashlight is further off-axis and cropping more, we can see all three reflections: