While I was making the last series of firehouse exposures, it occurred to me that it might be interesting to combine the focus stacking with a pano. I didn't have the right pano equipment, so I just used the vertical tilt on the Arca Swiss C1. The images stitched pretty well in Autopano Giga 3.0, with only one error that jumped out at me (see if you can spot it). Here's the entire file as it came out of the stitching program, with the output geometry set to rectilinear: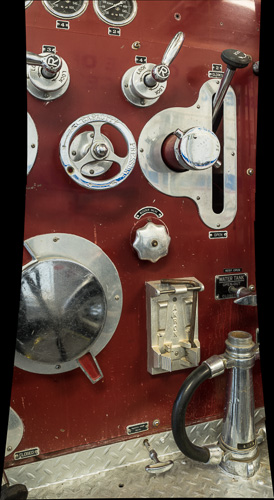 And here are a couple of crops: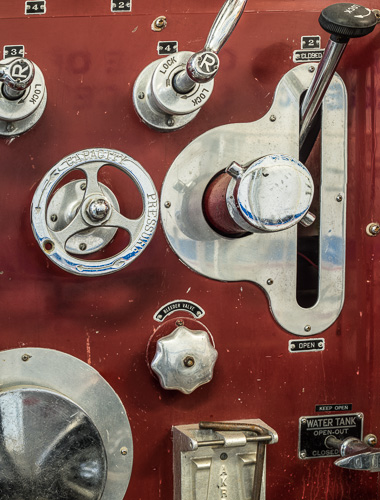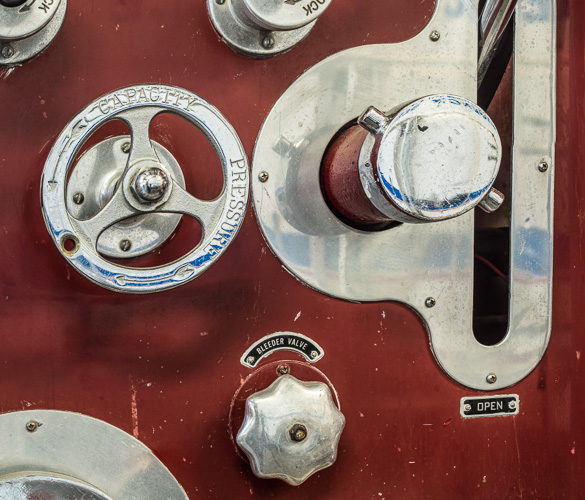 My take? It's a useful technique for this series, but it should only be used in moderation with the 55mm lens, since the images suffer from the same from-the-side-with-the presentation-of-straight-on effect that a shift lens gives, and that effect gets worse the further off-axis you go. Maybe I should try doing it with the 100mm or 135mm Zeiss lenses.
It also starts to add up to a lot of exposures to keep track of when combined with focus stacking.