R=100, G= 64, B=100 is close, but a bit too blue. I modified the Matlab program to create a target with finer steps: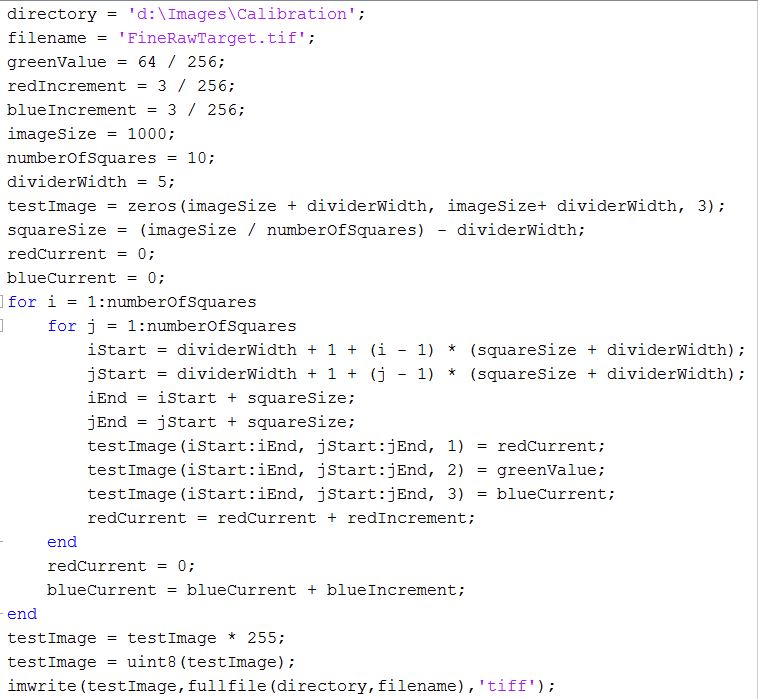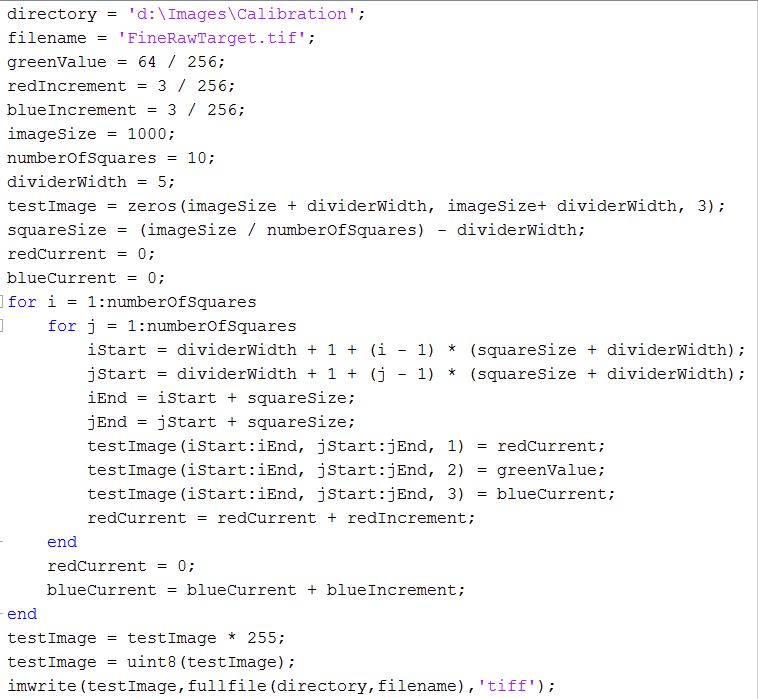 I added the fine-step image as a layer in Photoshop, over the coarse one, and filled the Linear Dodge layer with R=93, G= 0, B=85.
Here's the layer structure: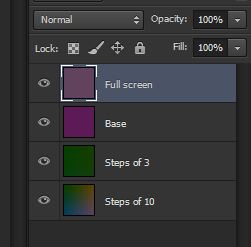 I photographed it, brought the image into Rawdigger, and found the most neutral square. I needed to use the averaging tool to do this because, with the readings so close, noise dominated: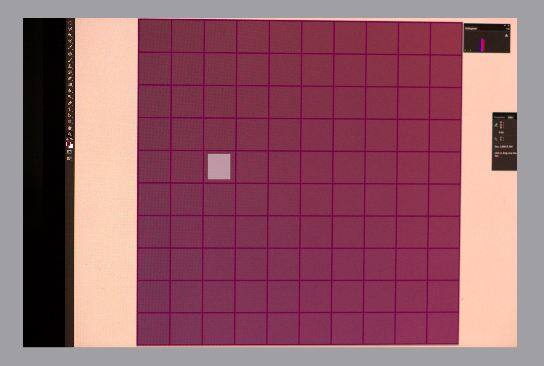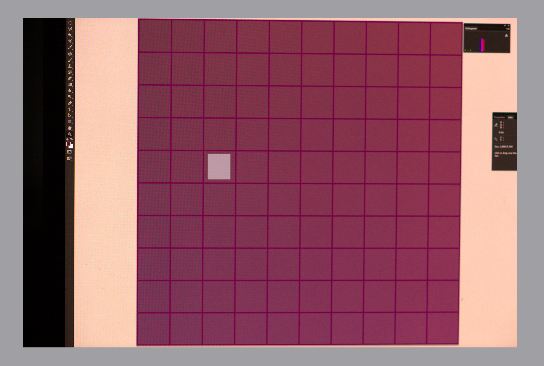 Values were close to equal:


Going back to Photoshop and finding that sub-square, the value is R=97, G=64, B=93. I could automatically pick up the value by clicking on that square with the eyedropper, which was set to sample current and below. Turning on the top layer and filling it gave me the (hopefully last) test target. I photographed it so that it filled the screen, read it into Rawdigger, selected almost the whole thing, and looked at the stats. No great, but not bad:


I used that image to set the WB, took a picture of the ceiling, brought it into Rawdigger, opened the EXIF window, and looked at the coefficients:


OK, but I'd hoped for better.