I taped an Imatest SFRPlus target to a mirror, and shot it straight on with the a7R and the Zeiss 55mm f.1.4 Apo Distagon at f/5.6, f/8, and f/11. ISO 100. Thanks to an ND filter, exposure times were 4, 8, and 16 seconds. Then I moved far enough to the side so that I couldn't see my reflection in the picture, and made another similar series. I brought the raw files into Lightroom 5.3, and let the program correct the perspective of the side-looking pictures; it did a great job of squaring things up. Then I cropped all the files, exported as 16-bit Adobe RGB TIFFs, and analyzed the modulation transfer function for both vertical and horizontal edges in Imatest. I computed MTF50 in cycles/final picture height, which gave the straight shot a (fair) advantage, since the skew-corrected shot was only 92% as high.
Here are the results: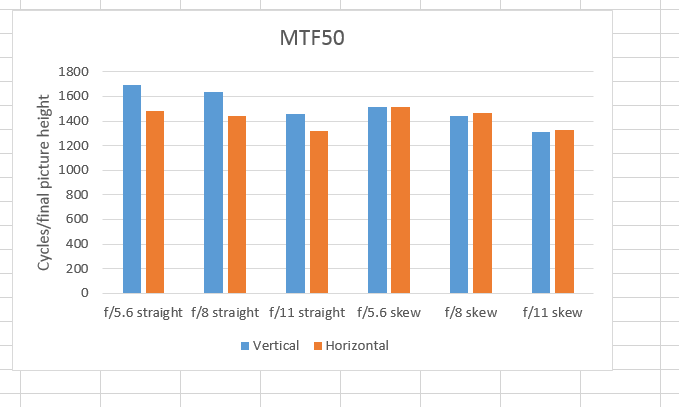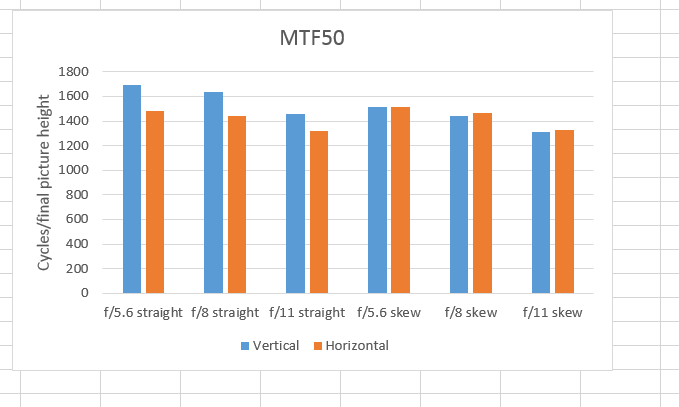 I don't think there are any serious problems with this technique.