Are there other lenses with prices less lofty than Leica glass that combine with the a7 to yield similar or better performance? Can the Carl Zeiss 100mm f/2 Makro-Sonnar ZF on the a7 with the Novoflex adapter hold its own with the 90mm f/2 APO Summicron-M on the M240?
I picked this scene (shown with the a7):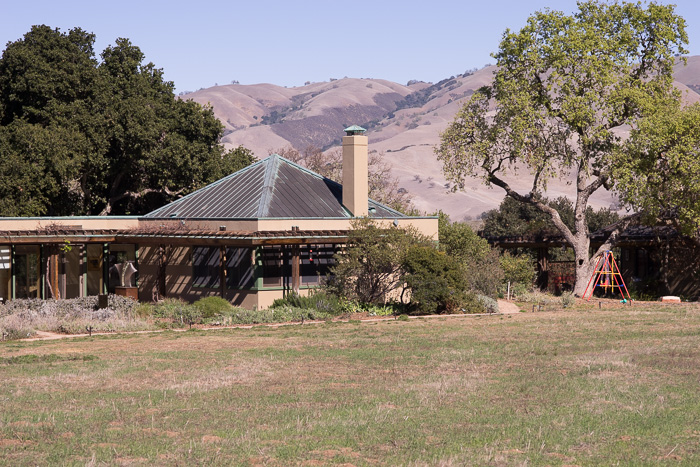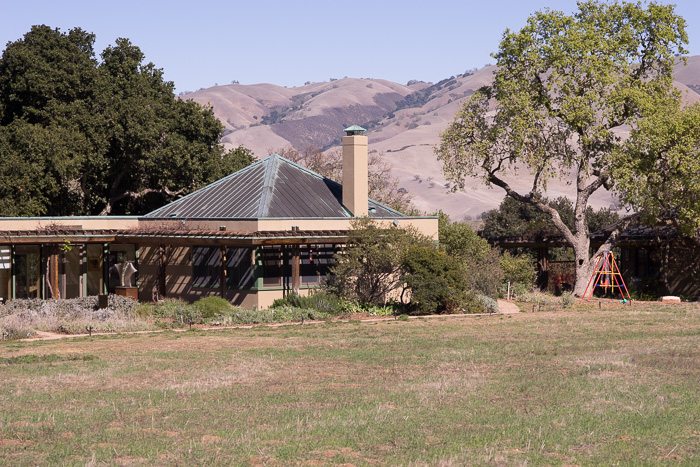 As in the preceding post, I mounted the cameras to a Gitzo GT3541XLS tripod, with a Linhof ball head and RRS L-plates. I focused both cameras wide open. I set the Zeiss 100 to f/2, and the shutter to 1/8000, made an exposure using the 2-second self-timer delay, stopped down the camera one stop and slowed the shutter one stop and made another, continuing until I got to f/16 and 1/125. Then I turned off live view (to eliminate shutter wind shock) and did the same thing with the Leica, omitting the f/2 exposure because the fastest Leica shutter speed is 1/4000.
I "developed" the images in Lightroom with default settings except for selecting daylight white balance. I exported them all to Photoshop as layers, labeled the layers by camera and f-stop, and made a crop with the centers aligned and one with the upper left corner aligned. The shorter focal length on the Summicron meant that the corner crop from that lens was less off-axis than the crop from the Makro Sonnar, which biased things slightly in favor of the Leica.
The Leica sensor is somewhat less sensitive than the Sony's when set to the same ISO. I corrected for that in post this time, giving a 1/3 stop Exposure boost to the Leica images and a 1/3 stop Exposure pull to the Sony ones. The color balance of the two sensors, as interpreted by Lr, is also different, with the a7 appearing greener. I tweaked the Sony images to appear more like the Leica ones.
I enlarged the crops that you're seeing here by a factor of two using nearest neighbor, so that each pixel in the original images becomes a square of four identical pixels. I did that so that the pixel structure would survive the JPEG DCT compression that I must use for the web.
The short conclusion is that neither of these lenses is at all challenged by a sensor with 24 megapixel resolution. There are some differences, to be sure, but they are a matter of taste more than anything else. I'll give you a few samples.
Center, a7/Zeiss 100 at f/4: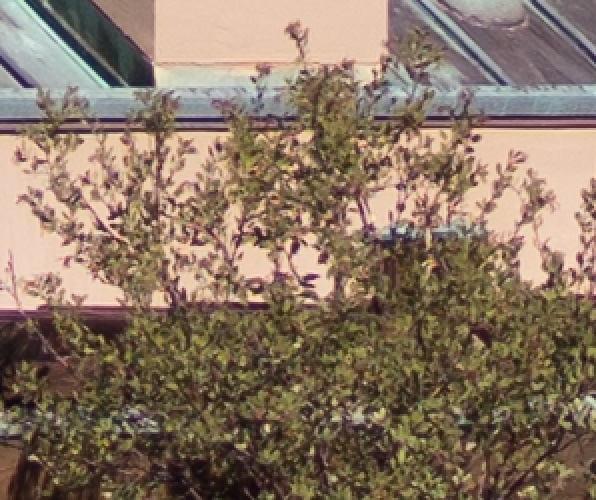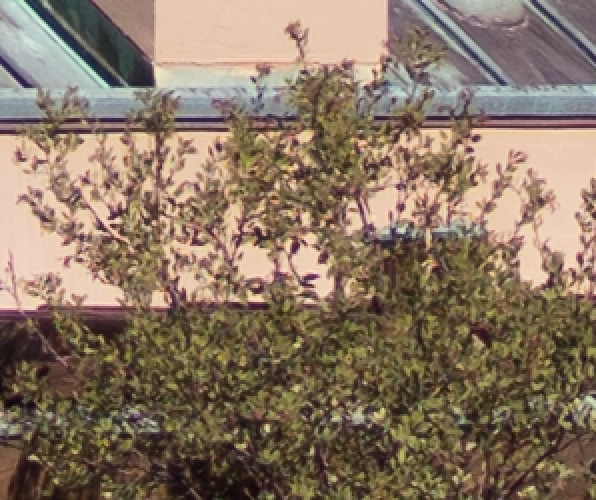 Center, M240/90mm 'cron at f/4: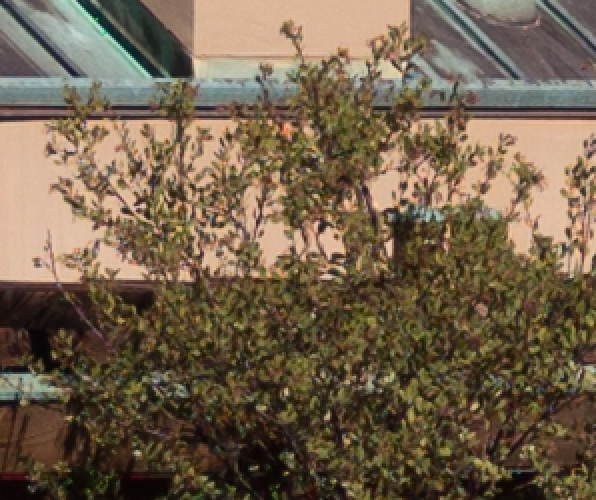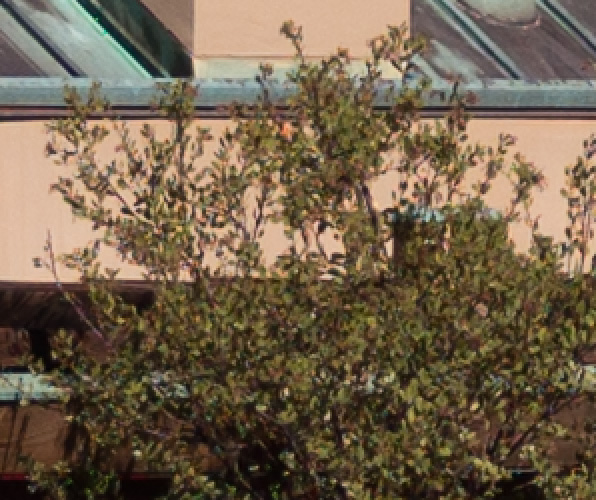 Corner, a7/Zeiss 100 at f/2.8: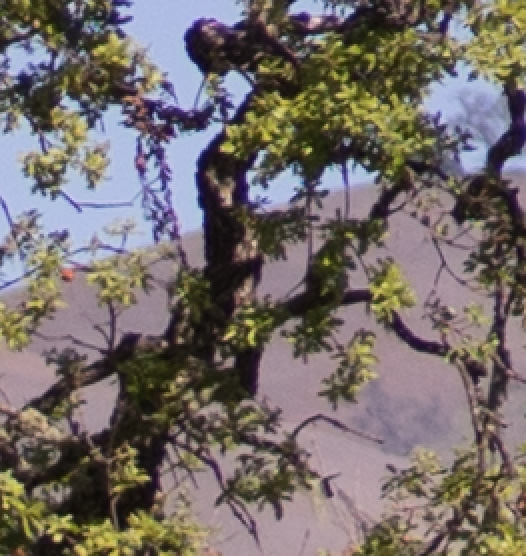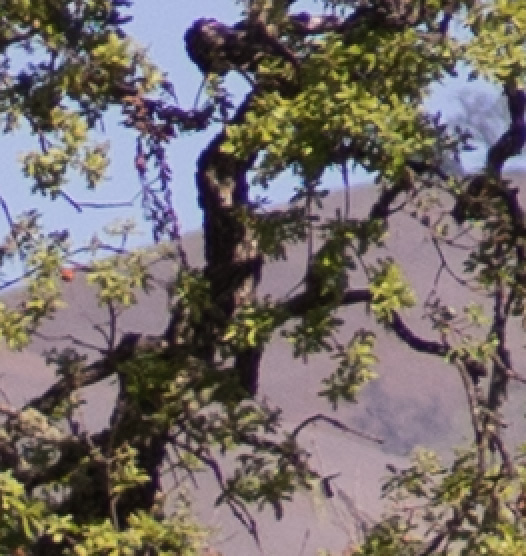 Corner, M240/90mm 'cron at f/2.8: