Does the anti-aliasing (AA, or A-squared) filter in the A7 cost much in sharpness? I thought I'd find out. I took the super-sharp Zeiss 135mm f/2 APO-Sonnar ZF.2 and took pictures of the ISO 12233 target using studio strobe lighting and both the Leica M240, which has no AA filter, and the a7, which does. The cameras were oriented in the landscape direction, and the strobe was triggered using a hot shoe to PC adapter. That meant that I couldn't use the Leica's EVF, but I was able to focus well enough using the rear LCD display.
The white area of the target turned out to measure 545 pixels from top to bottom, meaning that the place in the patterns where one line pair on the target equals on pixel pair on the sensor is between the points labeled "5" and those labeled "6".
The images were processed in Lightroom 5.3 using flash white balance, minor Exposure tweaks, and otherwise default settings. Here is the usual tight crop from the M240 image at f/5.6, enlarged 3x using nearest neighbor: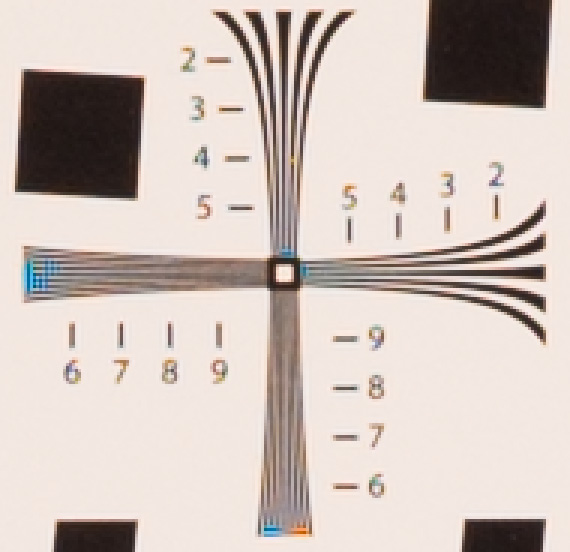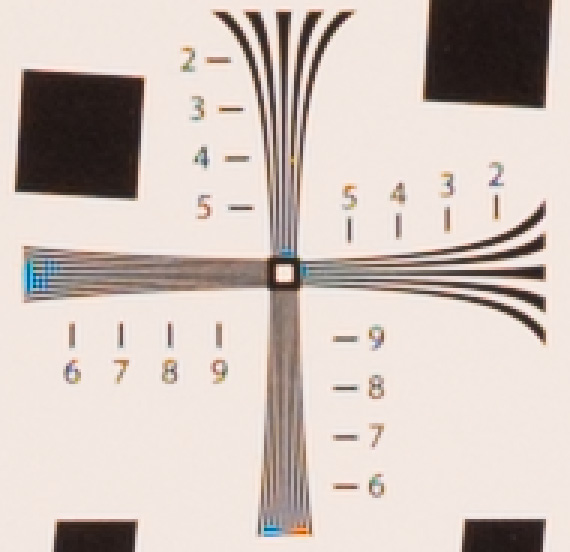 And here's the same part of the a7 f/5.6 image: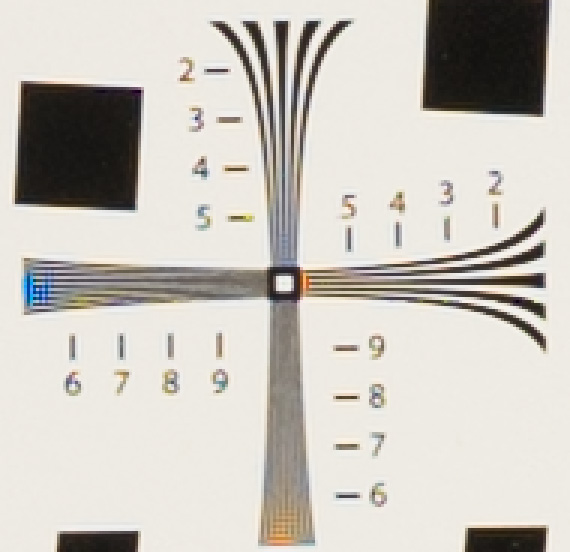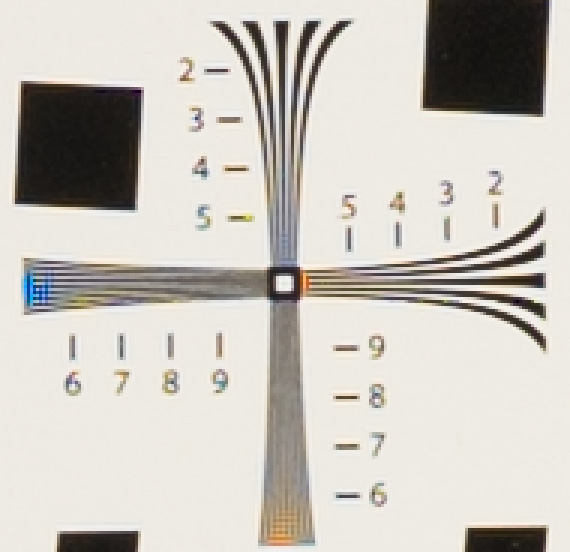 It looks like the a7 doesn't suffer any loss in resolution in the vertical direction (horizontal lines) due to the AA filter, but there's a small amount of loss horizontally (vertical lines). I've noticed this anisotropy before with the a7.
Bottom line, I wouldn't worry about the AA filter on the Sony alpha 7.