All of the histograms in the preceding post were made with the drive mode in single shot. When you put it in continuous, you get something different:
ISO 100: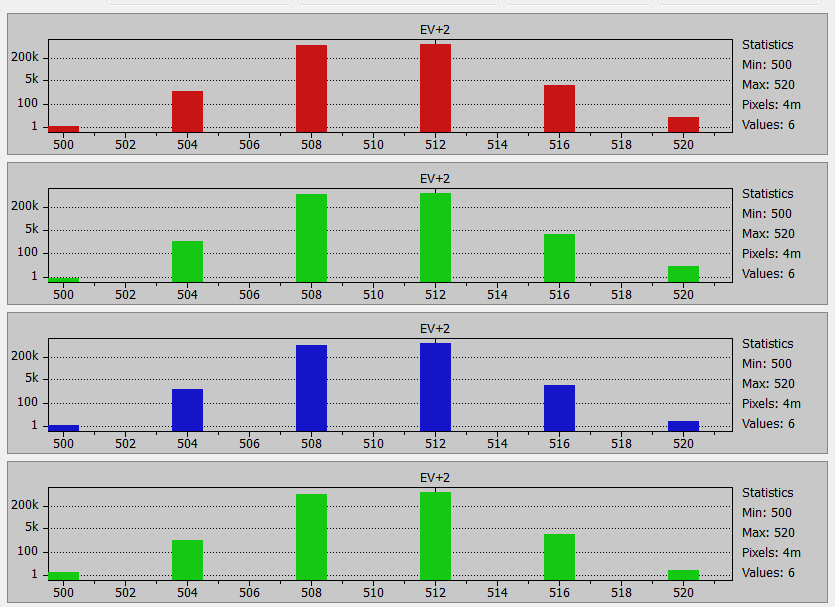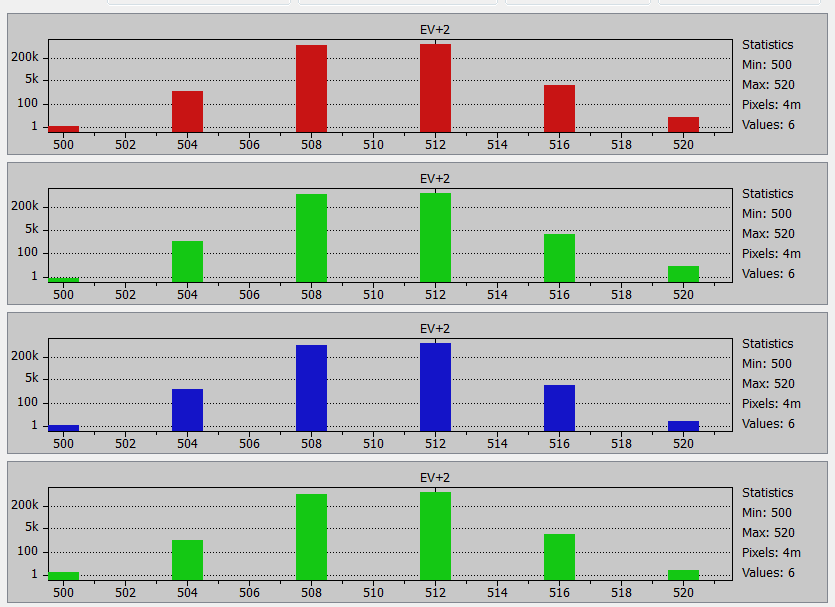 ISO 200: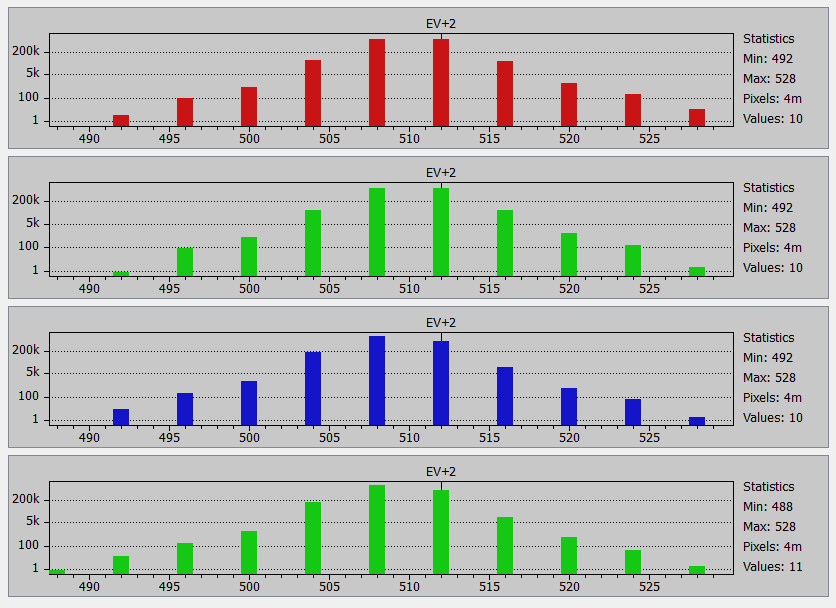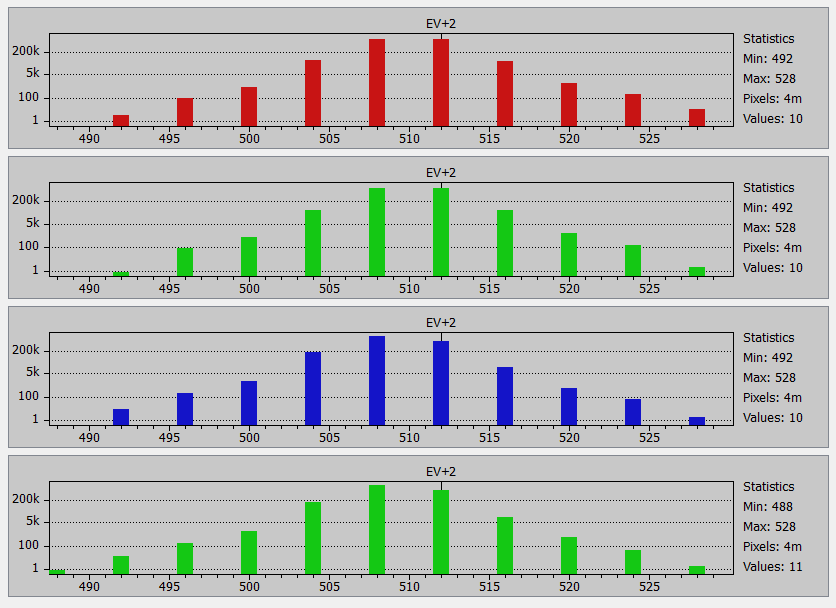 ISO 400: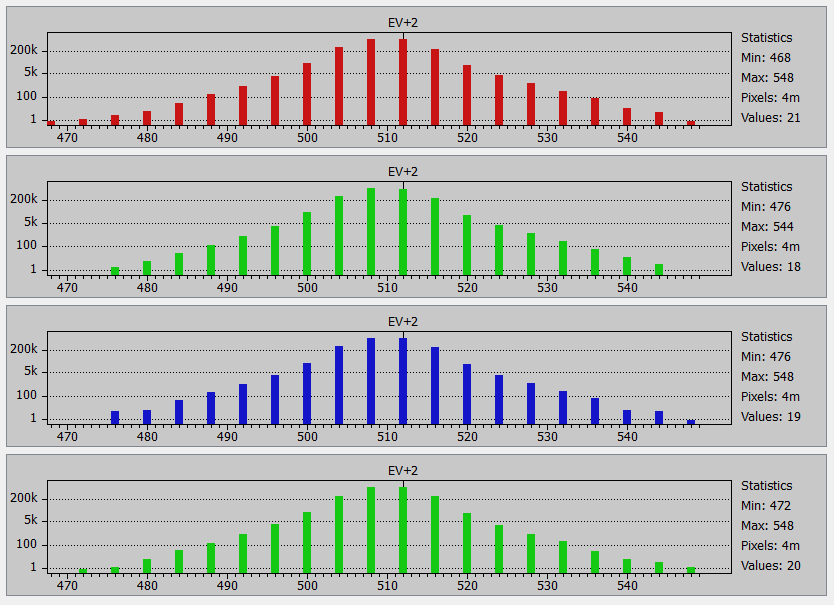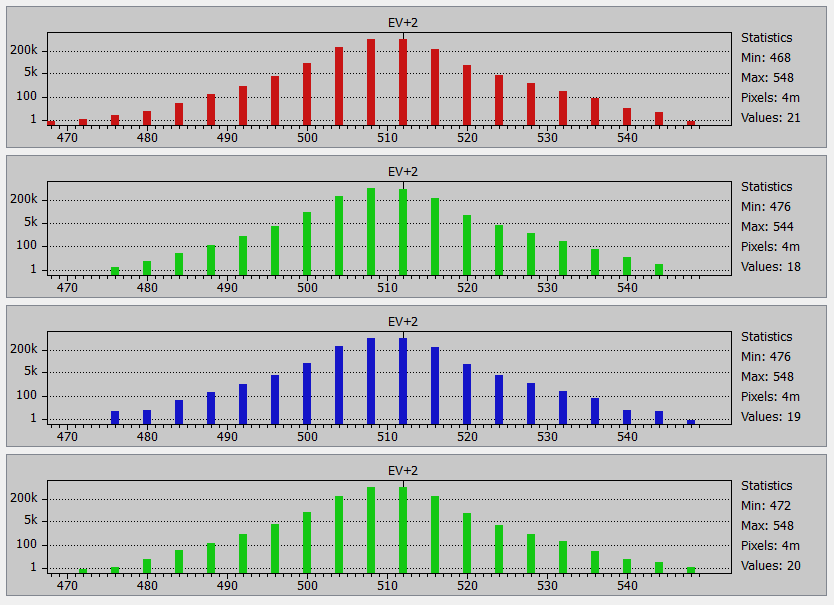 In each case, only every fourth bucket has data. The pattern is the same at other shutter speeds and ISOs. In single shot mode the a7 is a 13-bit camera. In continuous mode, it's a 12-bit device. This characterization is only accurate at 13-bit raw values of 1000 or less; above that, the Sony raw tone curve reduces the resolution until near saturation, where it's 11 bits.
A reader has asked if that's true with auto-bracketing as well. I'm afraid it is. With auto bracketing set in continuous mode, you get 12 bits. With auto bracketing set in single shot mode, you get 13 bits.
Unless there's interest, I don't plan to do any more testing of the camera in continuous mode, since that's not how I intend to use it. I'm sure the Sony engineers have some reason to do raw processing differently in the two drive modes, but it sure adds confusion to a user trying to figure out how to use the camera and aggravation to a reviewer not looking for extra work.