Panoramics
Making images for stitched panos with the M9 was an exercise in frustration, unless you kept the sequences to 6 or 7 images. The buffer would fill up and you'd have to wait what seemed like forever between shots, during which time, the light would change, the wind would blow, and your subject would wander off.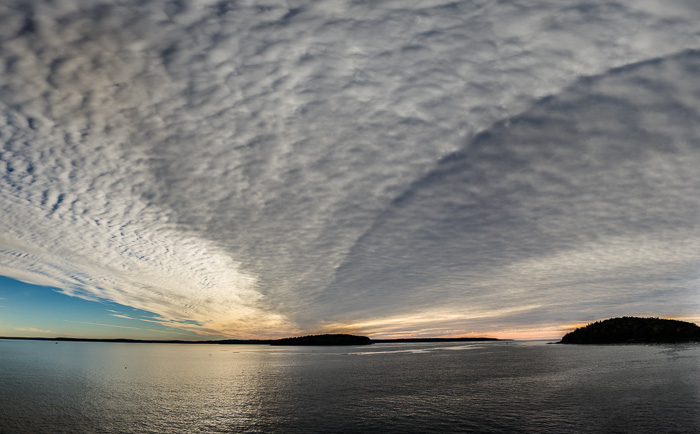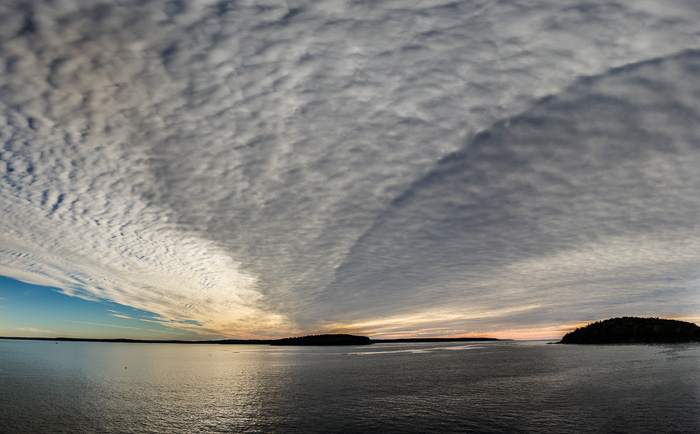 Bar Harbor Sunrise. 18mm SE, f/6.8 at 1/750, ISO 200
Things are much better with the M240. You can't do sweep panos, where you hold down the shutter release and spin the camera – you need a D4 or RX1 for that – but I never filled the buffer making handheld sequences where I'd stop and frame each exposure.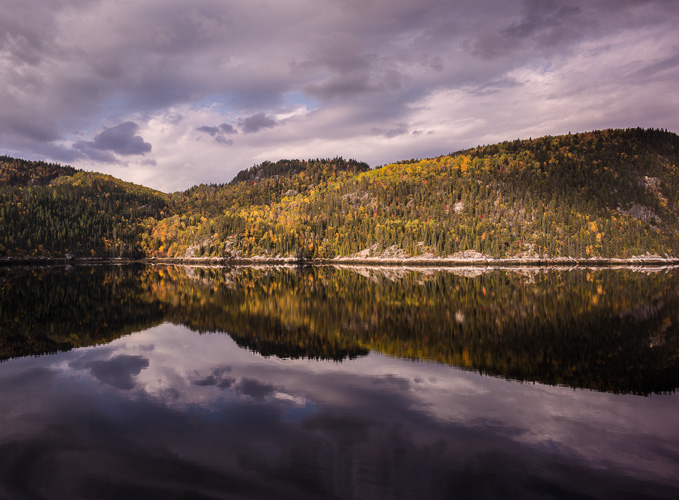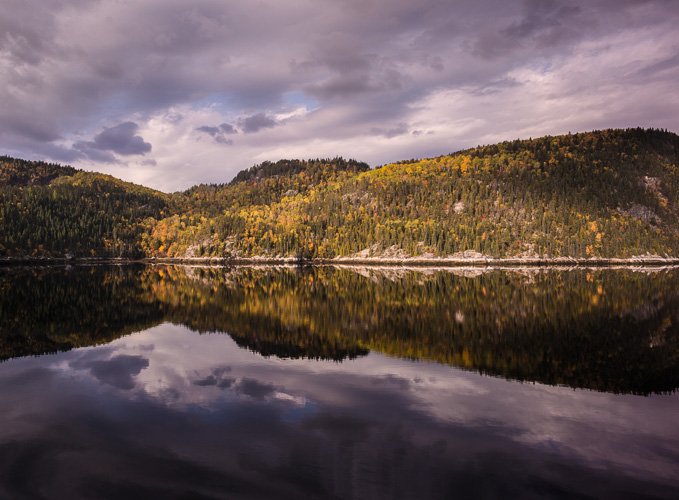 Fall Color, Saguenay Fjord. 18mm SE, f/4.8 at 1/500, ISO 200
I made quite a few panos with both the 18mm Super-Elmar and the 50mm Summilux. I even made a few with the 90mm Summicron. All were technically successful, and a few were aesthetically as well. Since the subject distance is infinity and the precise framing doesn't matter, there's no reason to use LV or the EVF to make these kind of images.


Saguenay Fjord. 50mm 'lux, f/8 at 1/750, ISO 200


Saguenay Fjord, 180 degrees. 50mm 'lux, f/8 at 1/1000, ISO 200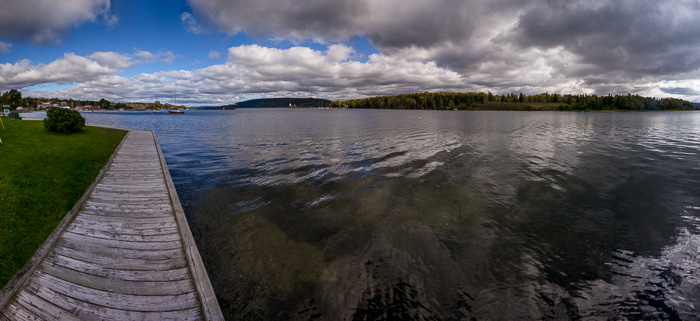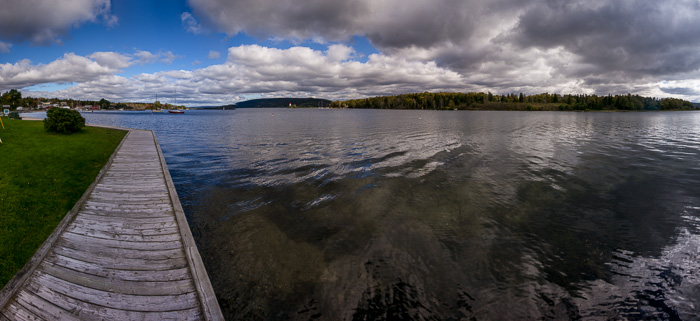 Baddeck Bay, Lac Bras d'Or, Cape Breton Island. 18mm SE, f/8 at 1/1000, ISO 200
Like most panos, if you zoom in you get amazing detail: