This is the 24nd in a series of posts on color reproduction. The series starts here.
I spent most of yesterday and today setting up for chromaticity plots with one reference and two arbitrary profiles, cameras, and/or raw developers. It doesn't sound like that big of a deal, but it turned out to be the straw that broke the camel's back of my class library, so I took the opportunity to rework it to make it more robust.
I'm not sure I can show more than three sets of data on these plots without it getting horribly confusing. This was my first attempt: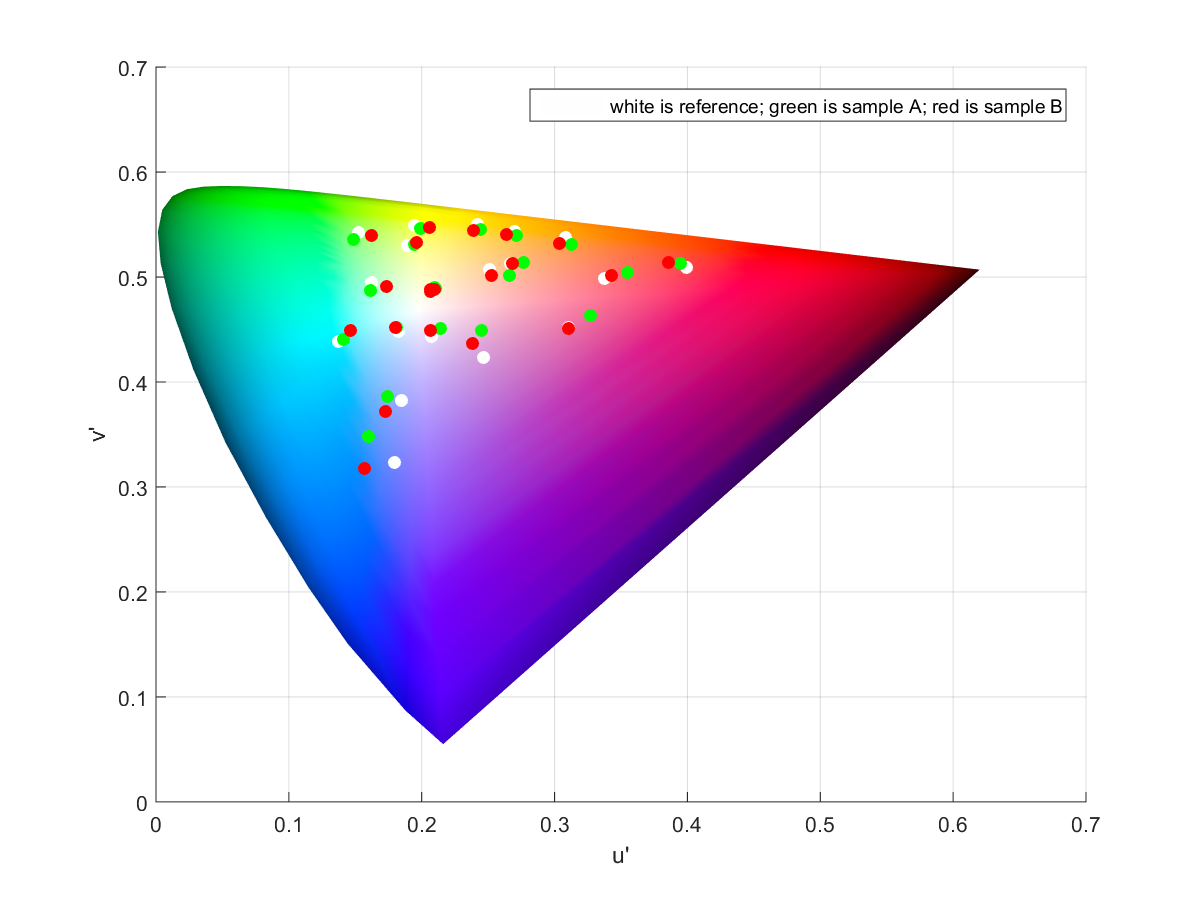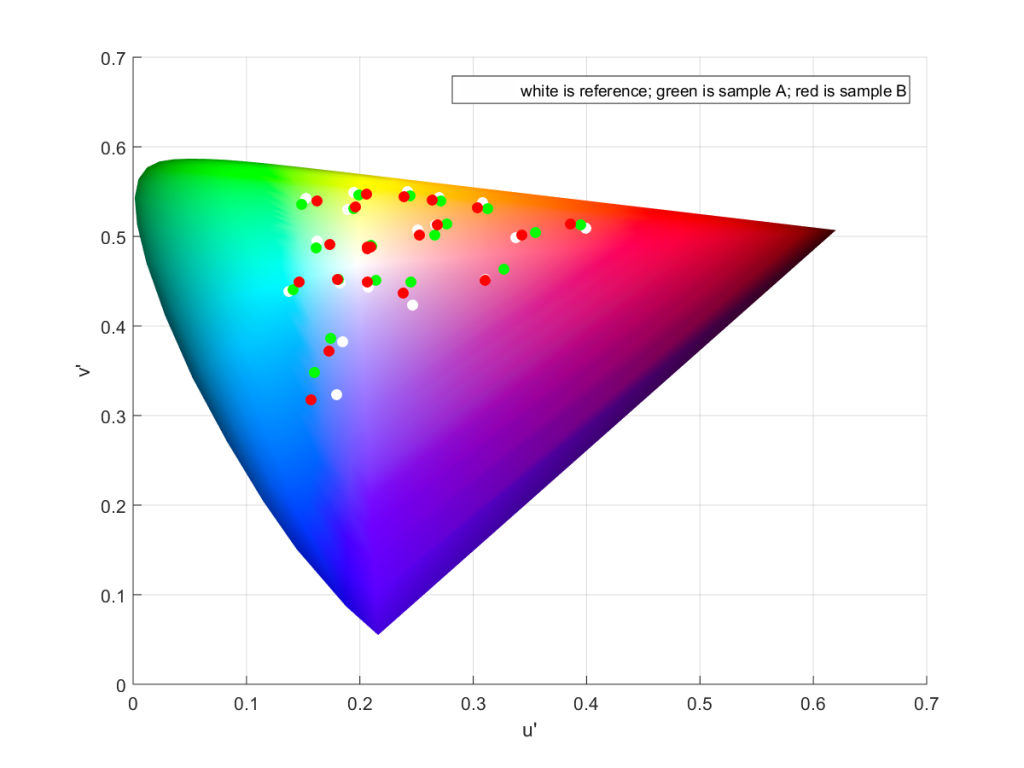 I think the colors end up being more confusing than just using shapes to set the various series apart. So I went to all white: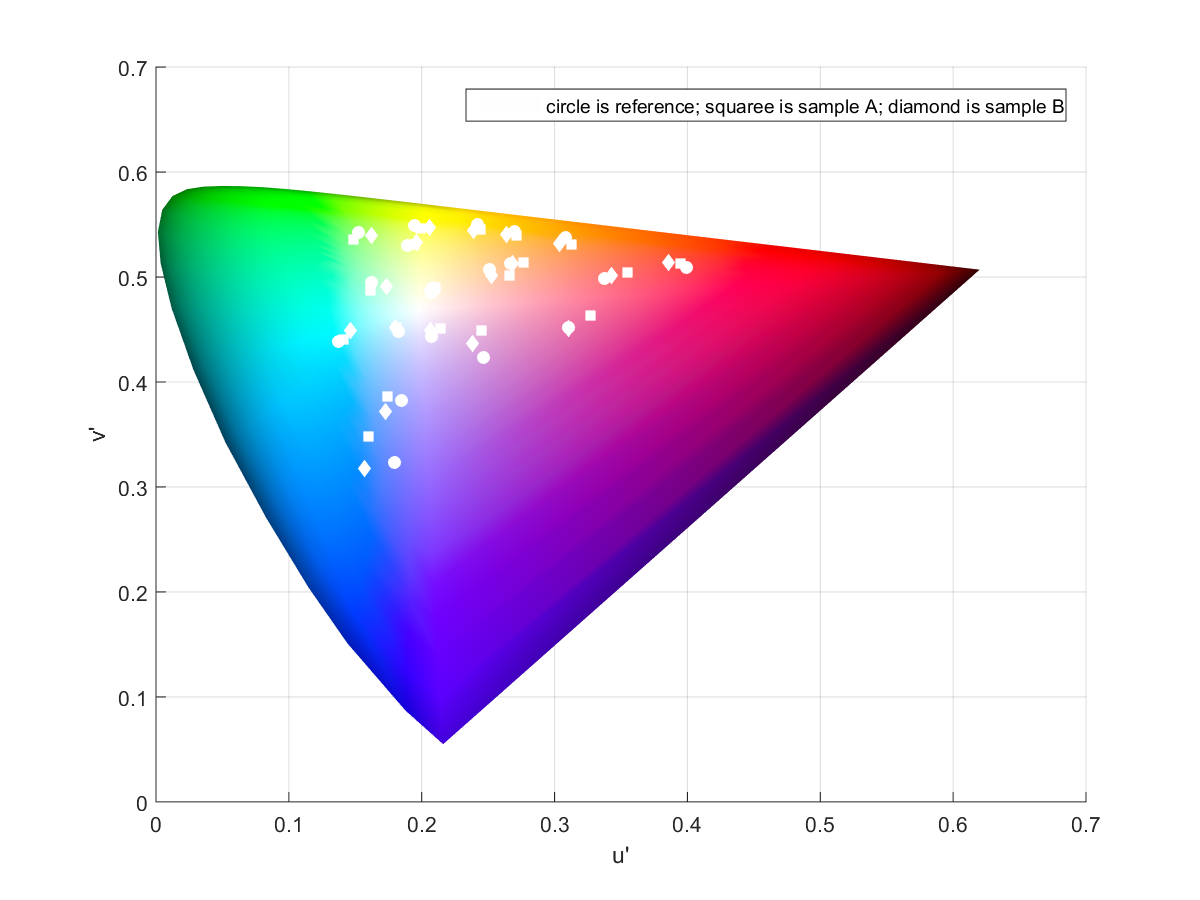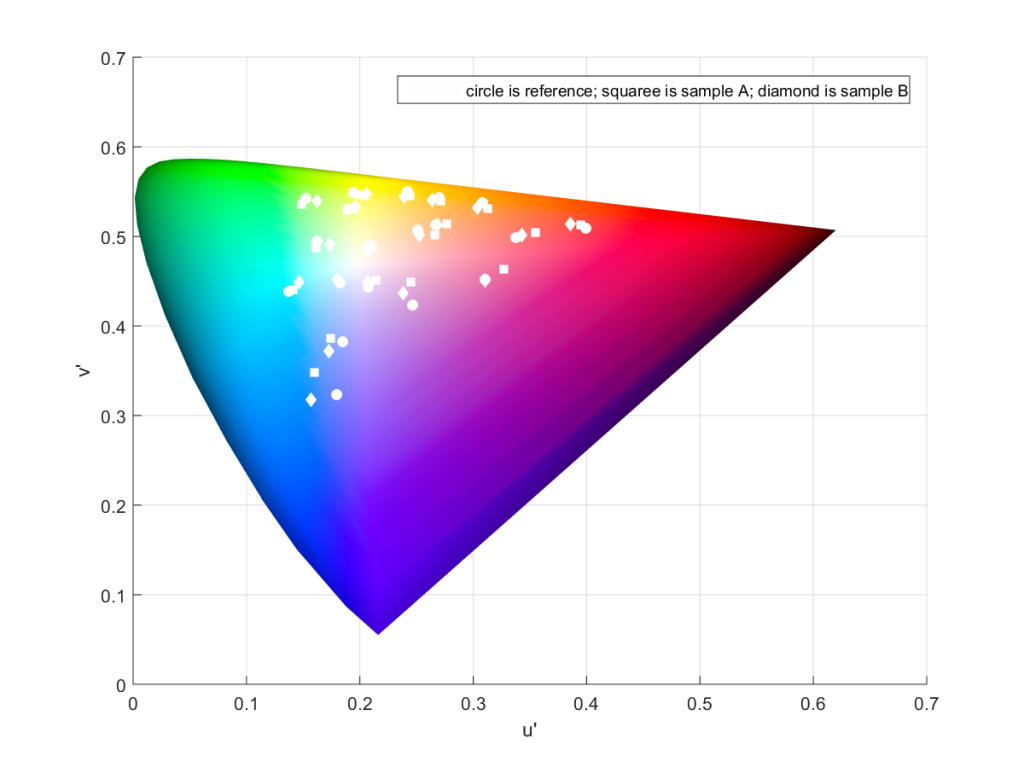 The grays get lost, as do the yellows. Black: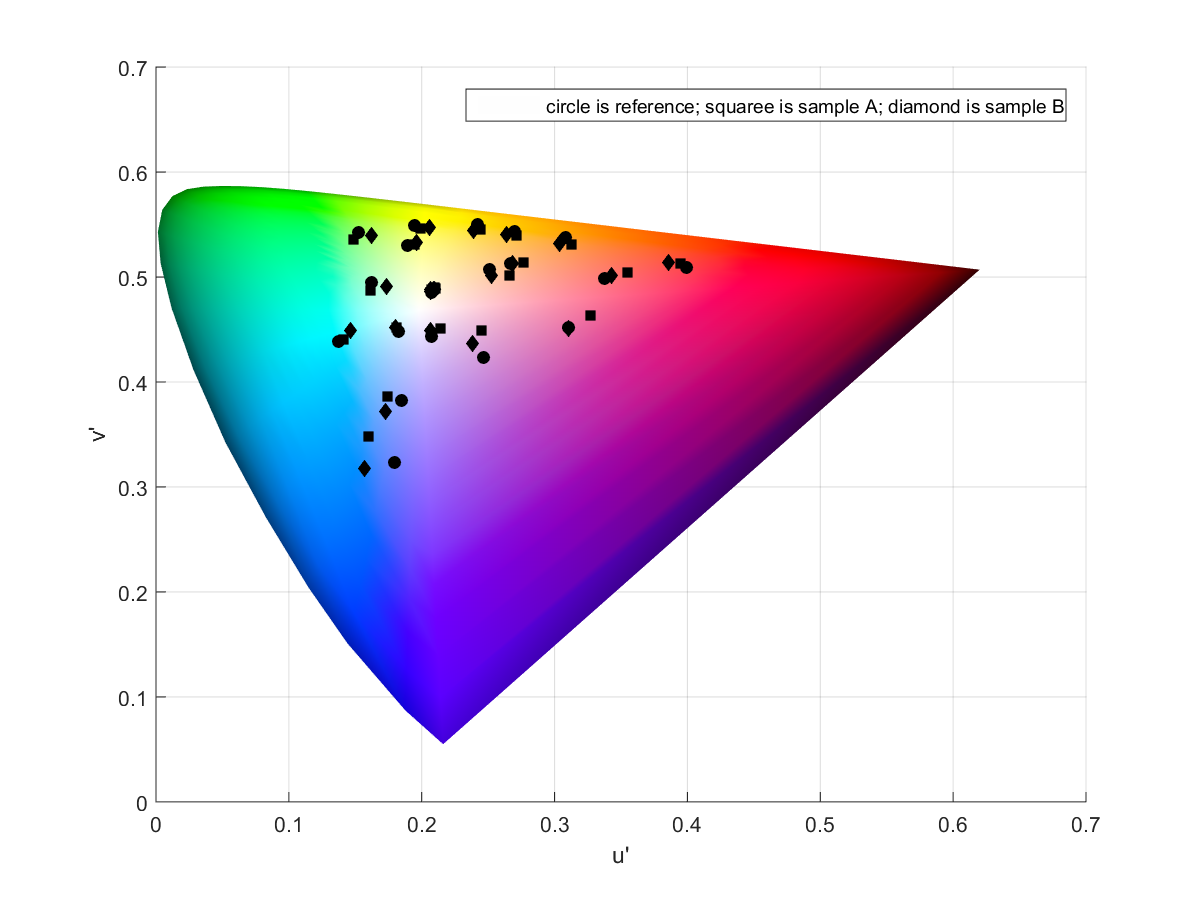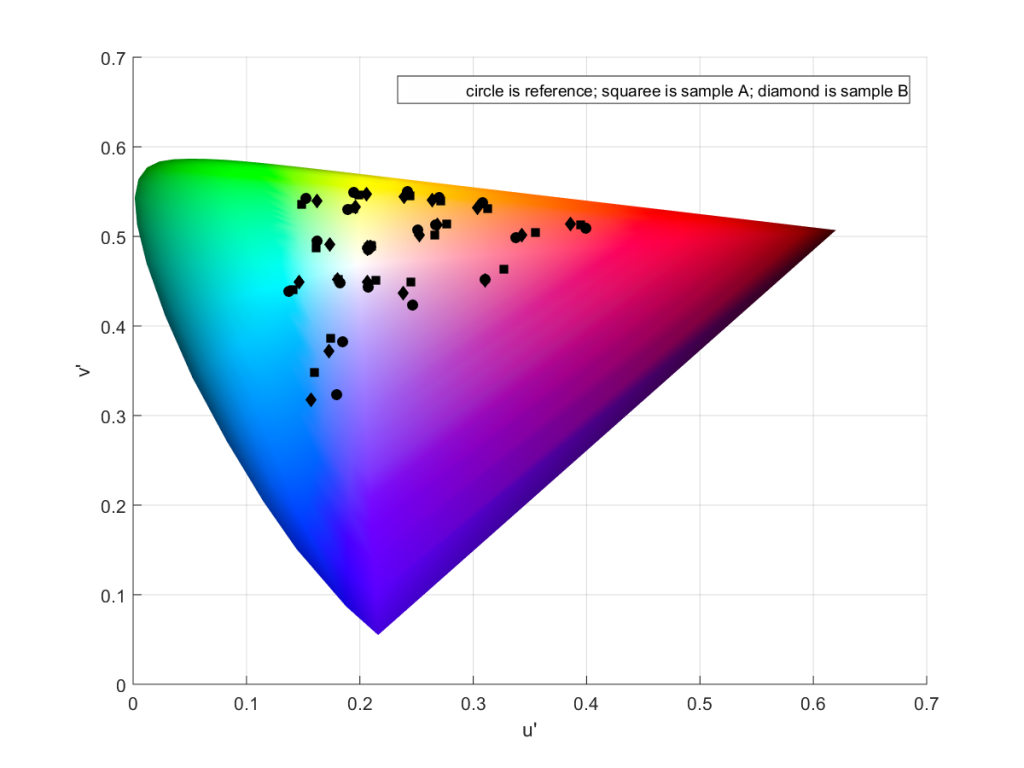 How about making the reference white: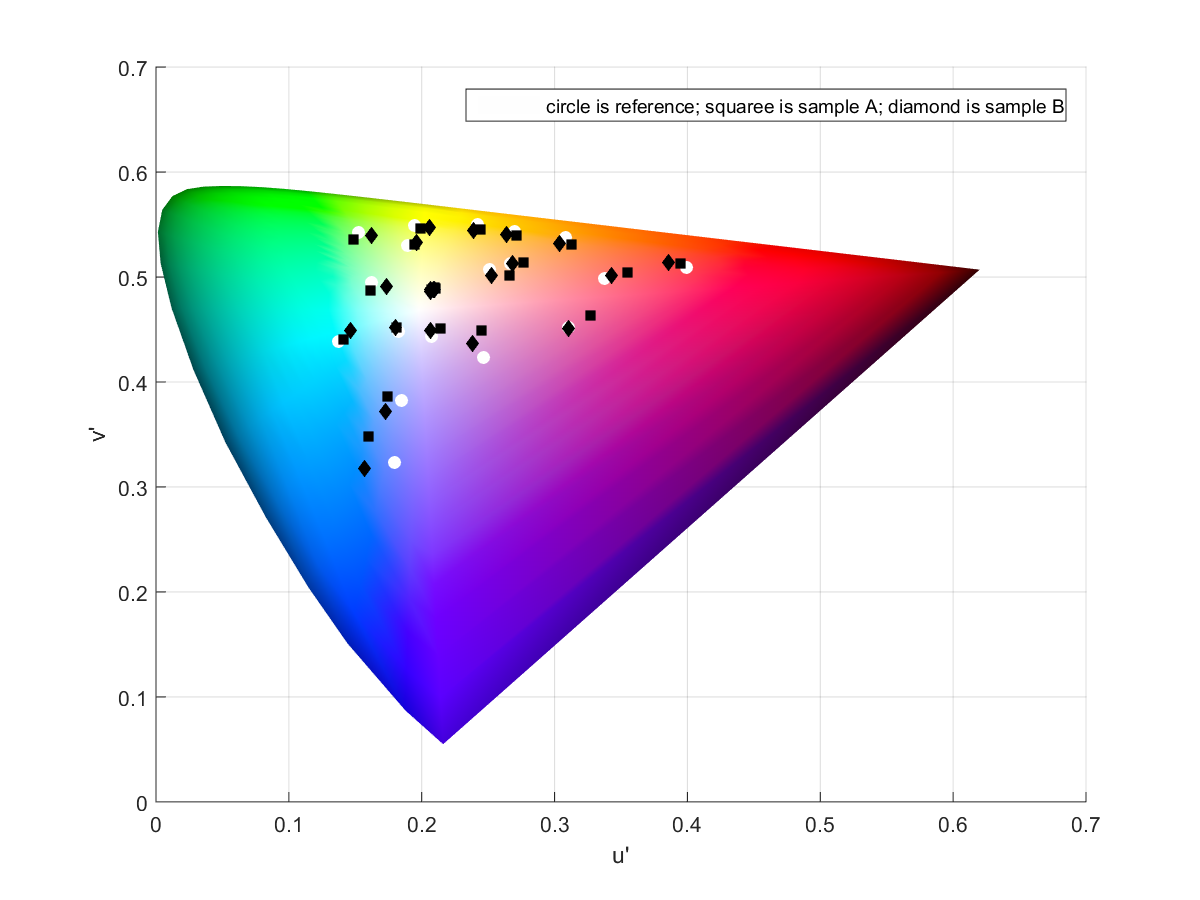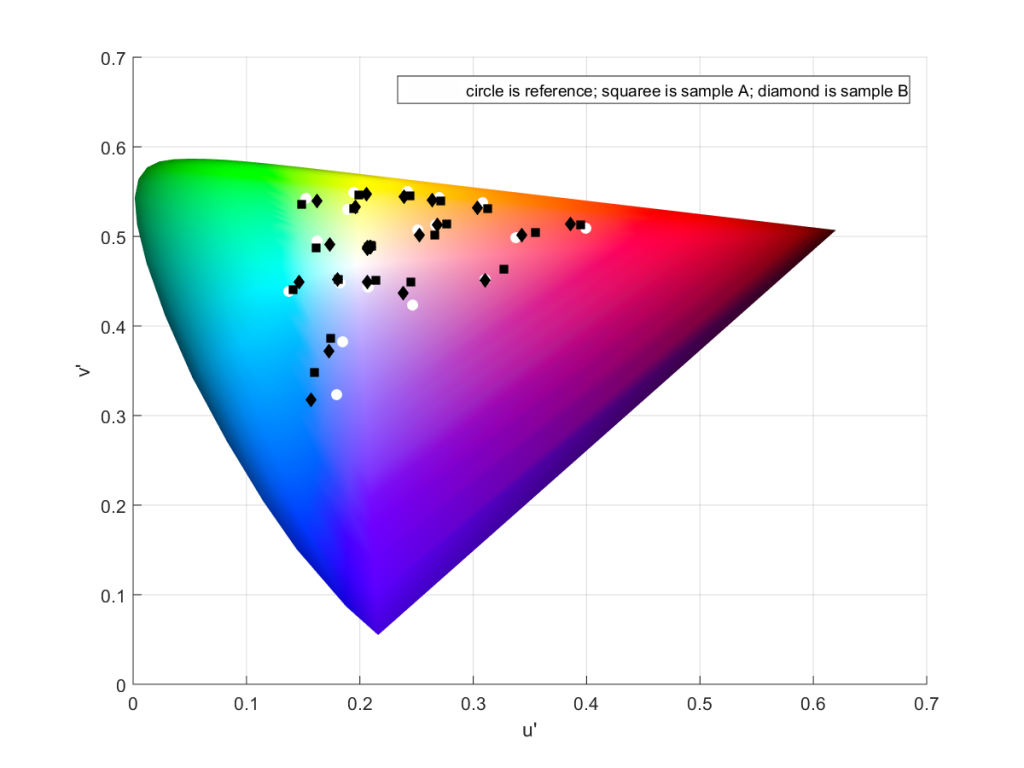 And, in response to the suggestion that I have both different colors and shapes: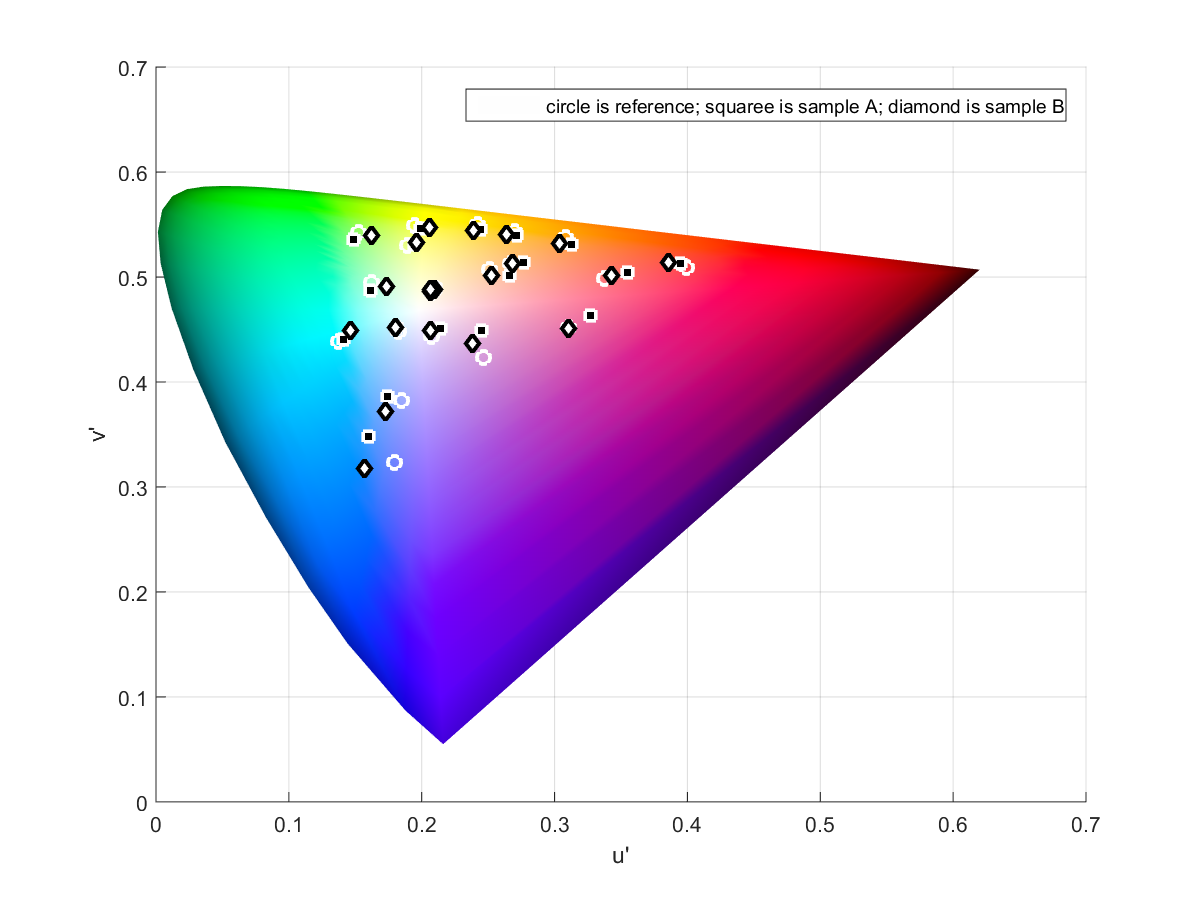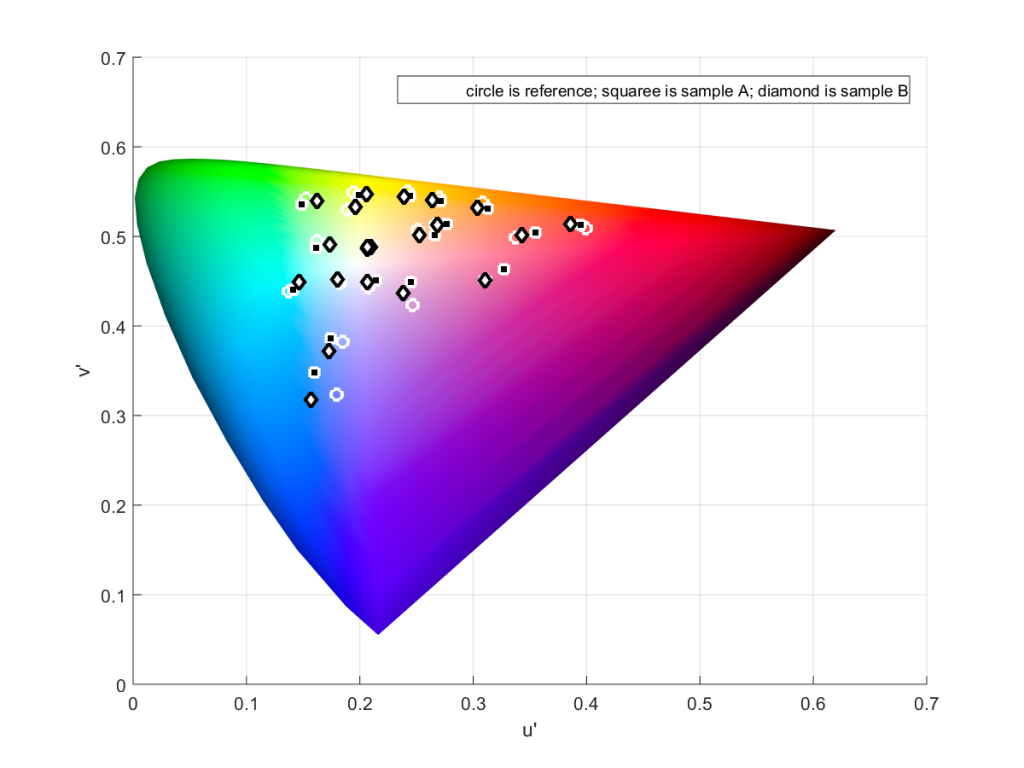 In the above, I also threw in contrasting borders and faces, so the markers would be easy to see no matter what background color they ended up over.
That's where I am for now.