This is the 23nd in a series of posts on color reproduction. The series starts here.
Yesterday, in what some may see as an exercise prioritizing form over function, I added two chromaticity diagrams to the Matlab code, xy and u'v'. Here are some samples, for Lr Adobe Standard Profile development of a 3200K lit target shot with an a7RII and exported in Adobe RGB, using a reference illumination of D50 and Bradford adaptation, both expressed in Adobe RGB.
First, in xy chromaticity space: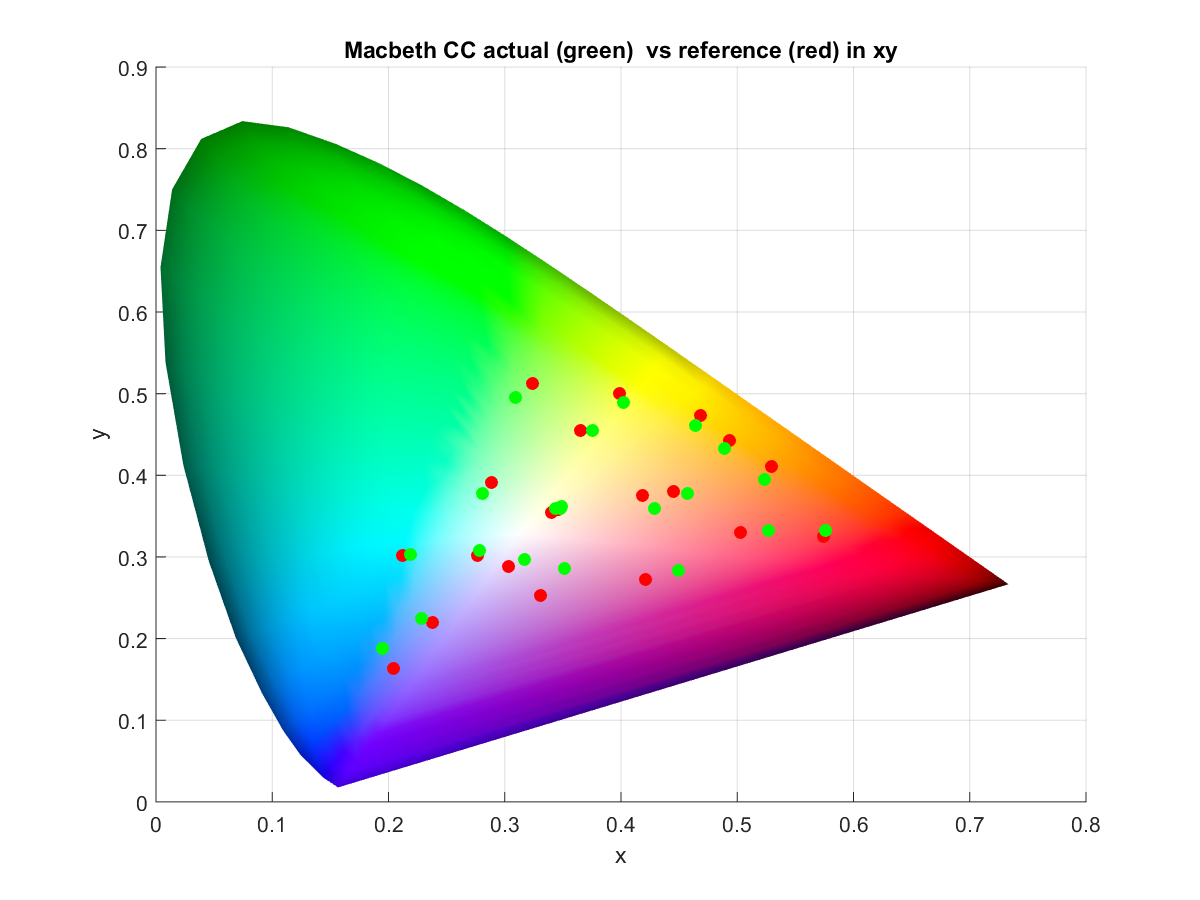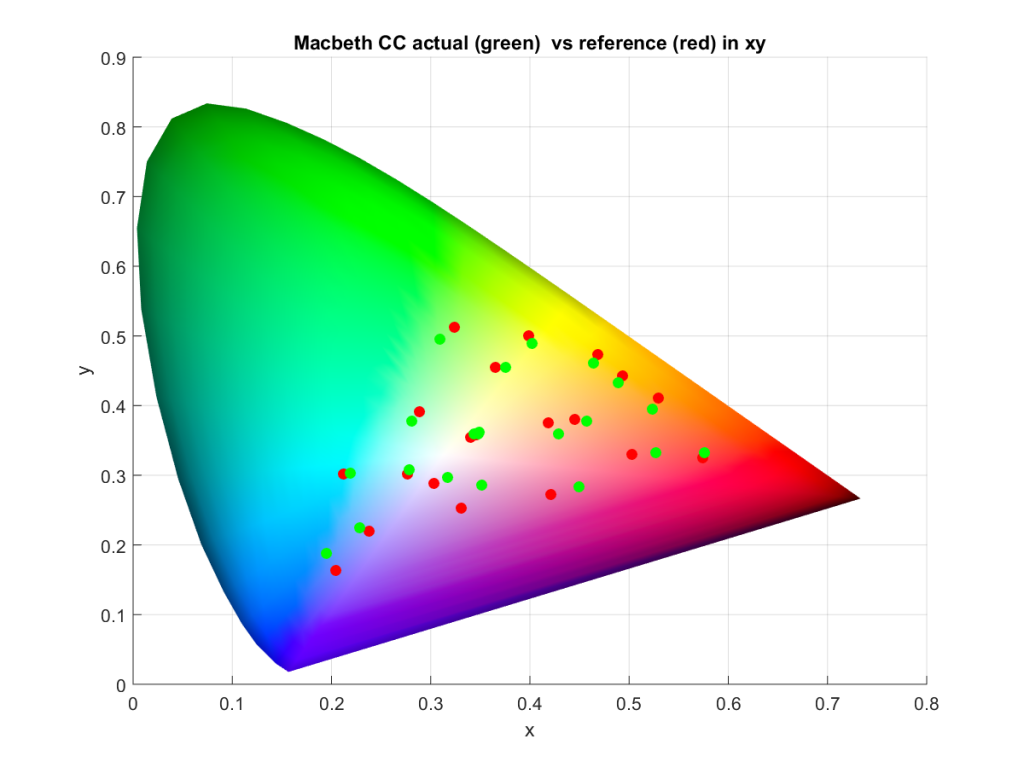 And then in the more perceptually-uniform u'v' chromaticity space: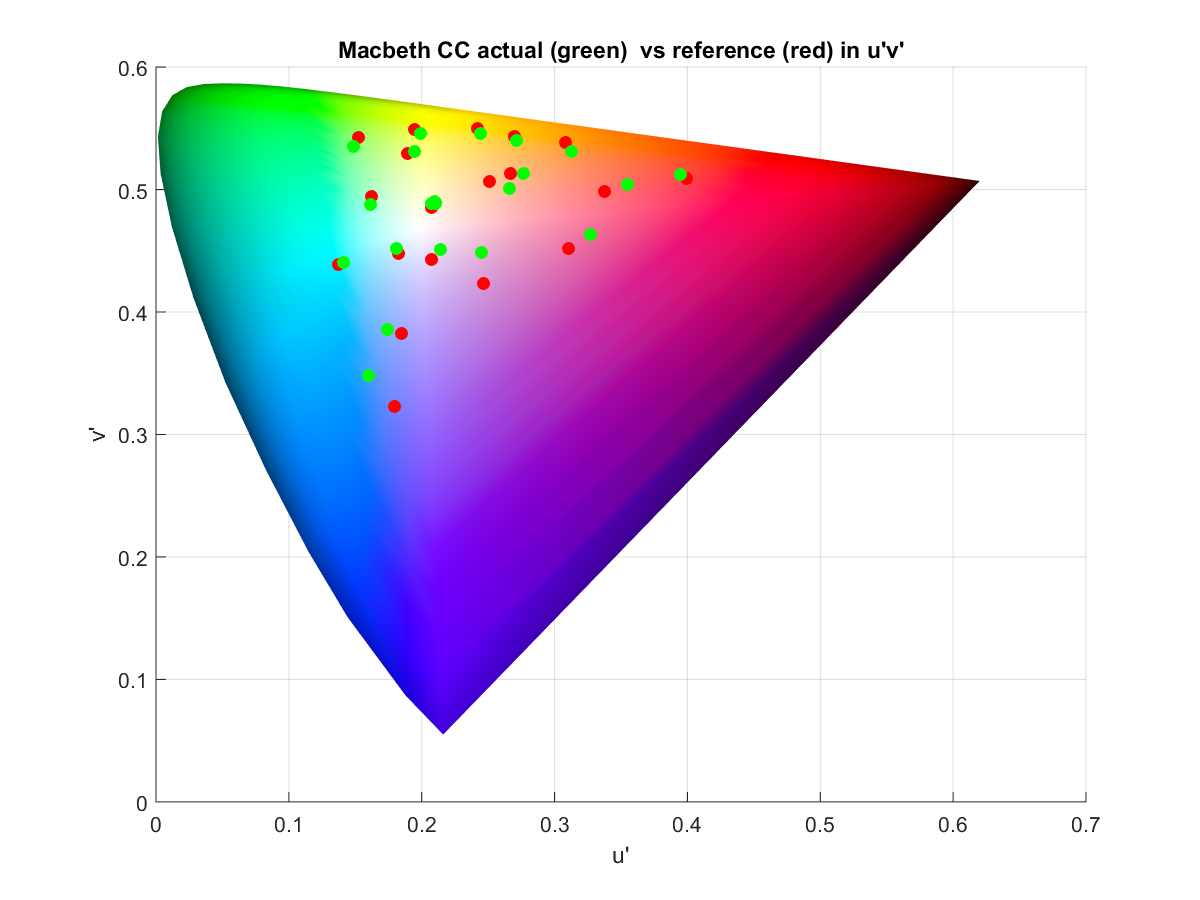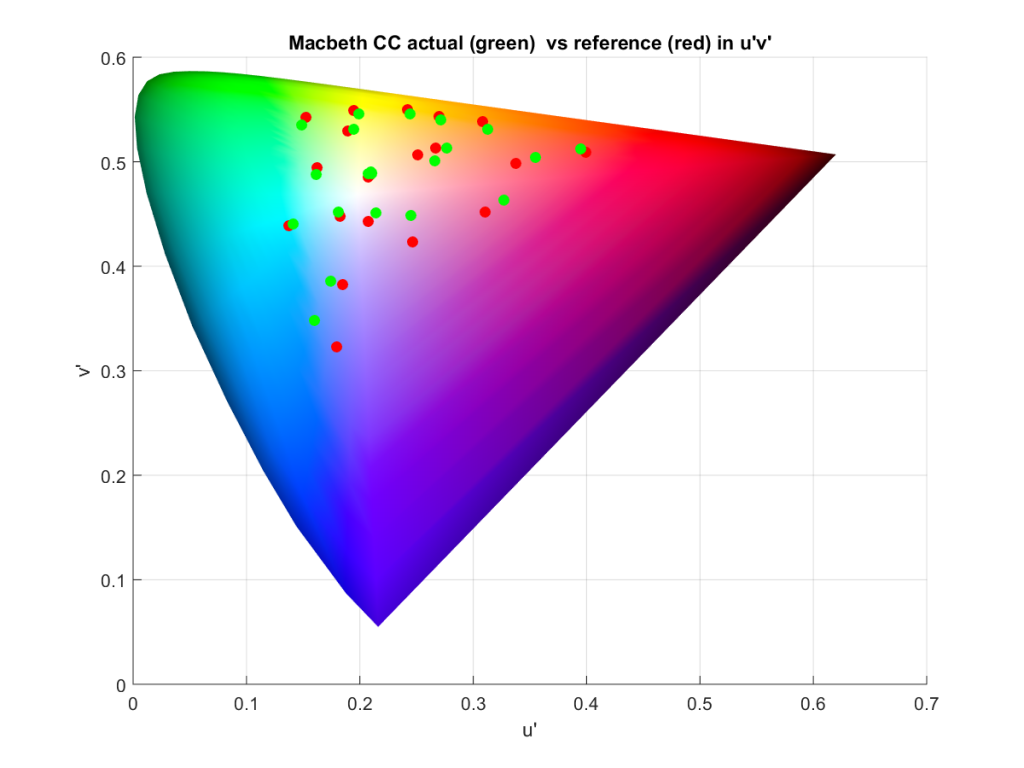 They are somewhat problematical becasue they are 2D presentations of 3D (or 31D, depending on your point of view) phenomena. But the share that (or worse) with all the other plots I've done for this project. Does anyone know of at 3D viewer supported by DPR?
You could also argue that the u*v* scatter plots in my previous post are better, since they correctly reproduce the psychological chroma compression as luminance gets lower. However, most photographers aren't familiar with CIELuv (their loss, IMHO), and are at least somewhat familiar with the green-emphasizing xy and the kinda-uniform u'v' chromaticity spaces.
It was fun getting the white point on the graph to automatically match the white point of the color space involved. And yes, I am acutely conscious of the fact that the colors on the diagram aren't right, especially those that exceed the gamut of your display.
Does anybody think these are useful?
I also added at plot of the reference and putative sample illuminant spectra.