This is a continuation of the real-world, informal testing of the Sony/Zeiss 55mm f/1.8 Sonnar FE (Zony 55) and the Zeiss 55mm f/1.4 Otus ZF.2 lenses on the Sony alpha 7R (a7R) and Nikon D810 cameras. In this post, I'll present corner captures at various apertures from the Otus on the D810 and the Zony on the a7R.
The overall scene: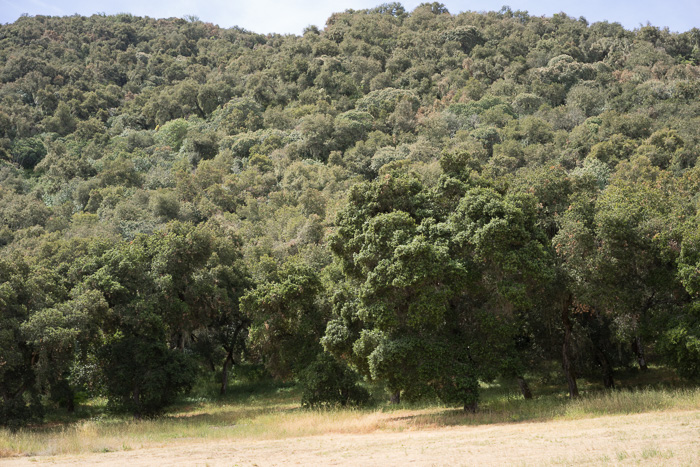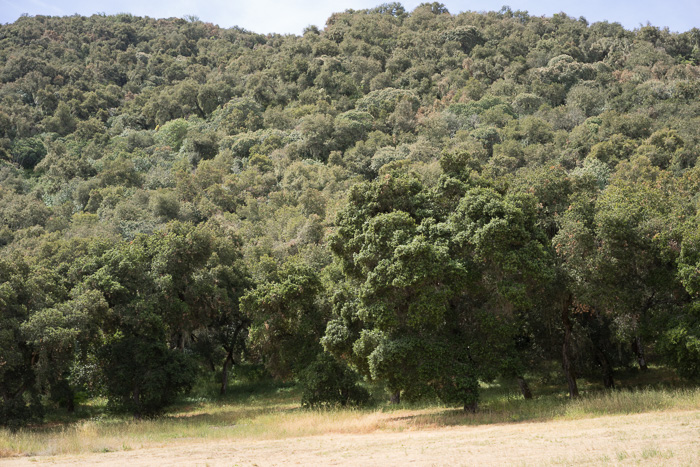 All images were captured on RRS TVC-43 legs and an Arca Swiss D4 head, with RRS L-brackets on the cameras, and developed in Lightroom CC 2015 with ACR 9.0, with white balance set to Daylight and sharpening turned off. I used electronic first-curtain shutter (EFCS) on the D810 pictures at 1/2000 second and below; the D810 EFCS doesn't work above 1/2000 second.  The a7R does not offer that feature. I used the 2-second self timer on the a7 and a three second shutter delay on the D810. The D810 was set to ISO 64, and the a7R to ISO 100. I used aperture metering mode. The edge crops are enlarged to 300% using Lightroom's export algorithm with sharpening turned off. To avoid any field flatness problems — which weren't evident in the first series — I focused both cameras on this corner in live view.
The upper right corner with both lenses wide open: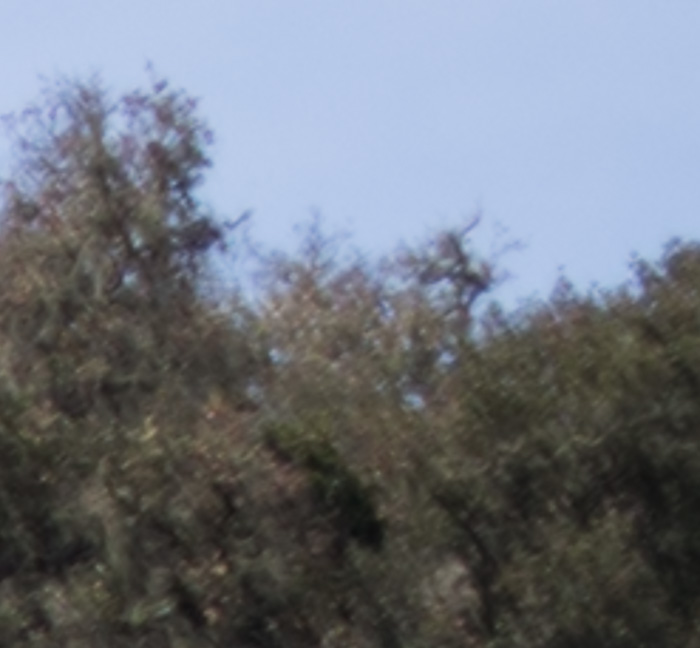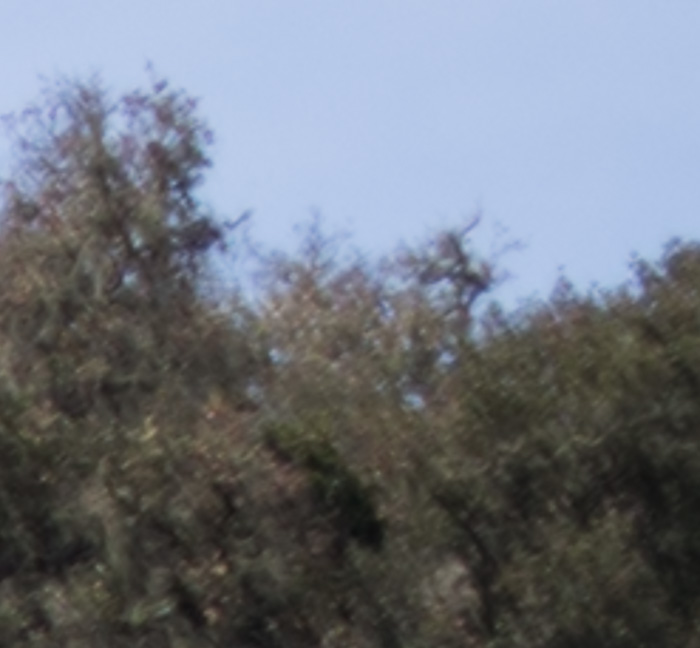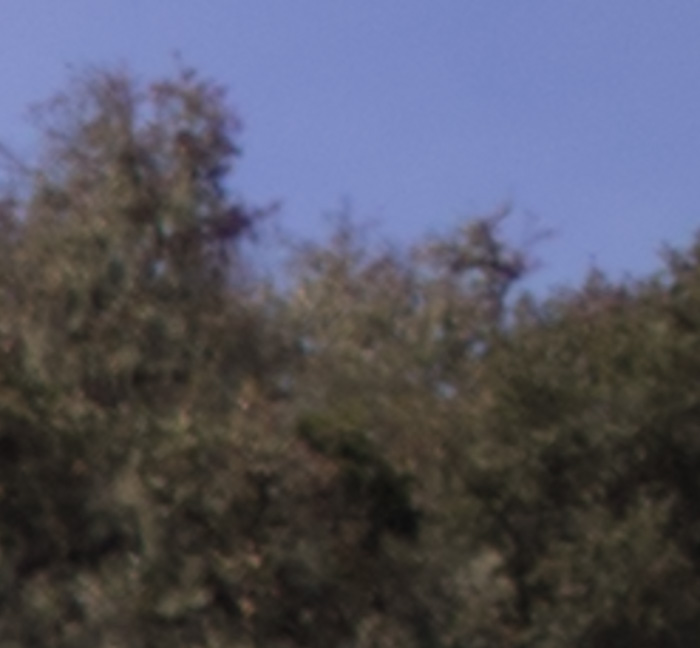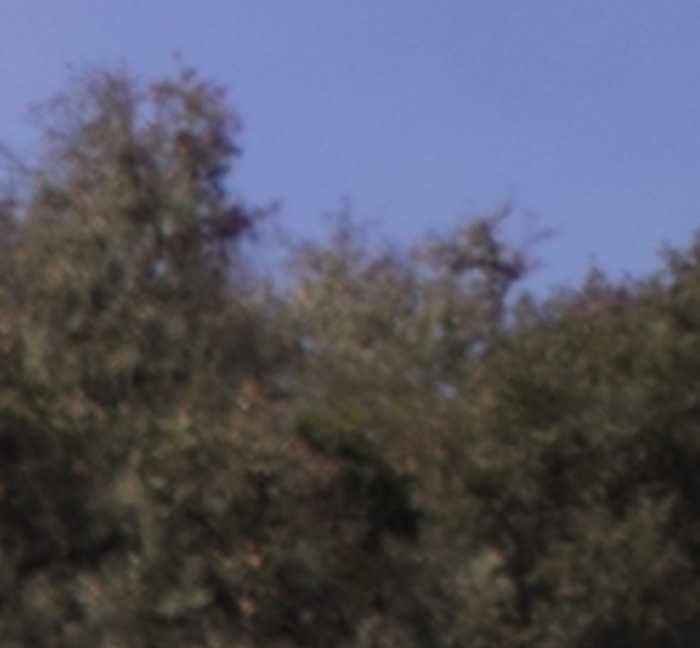 The Otus is looking pretty good considering the f-stop, and the Zony is just plain soft.
At f/2: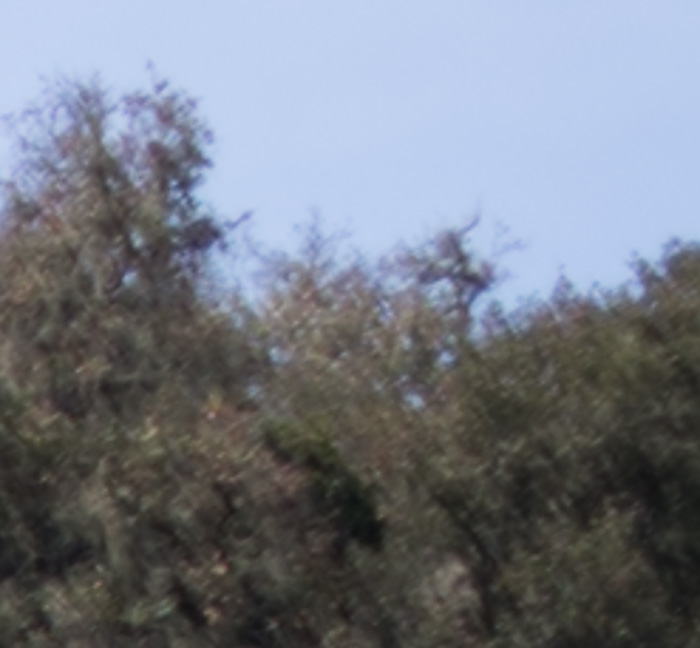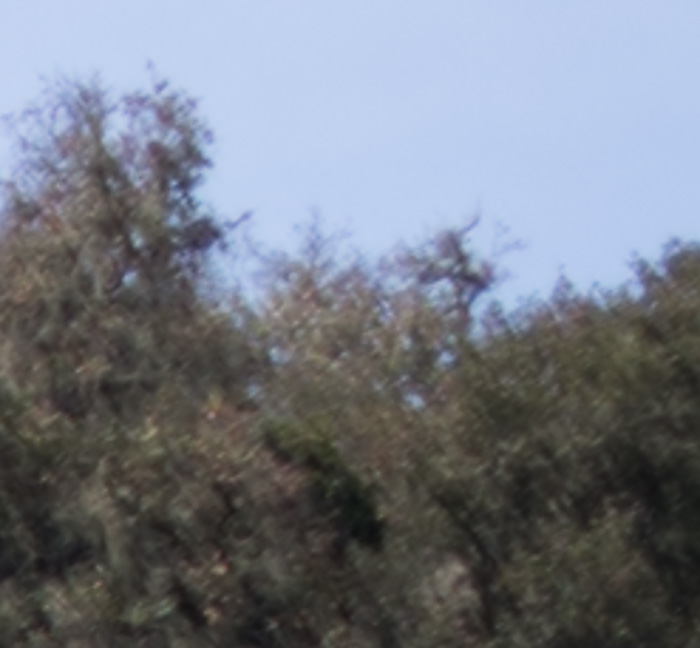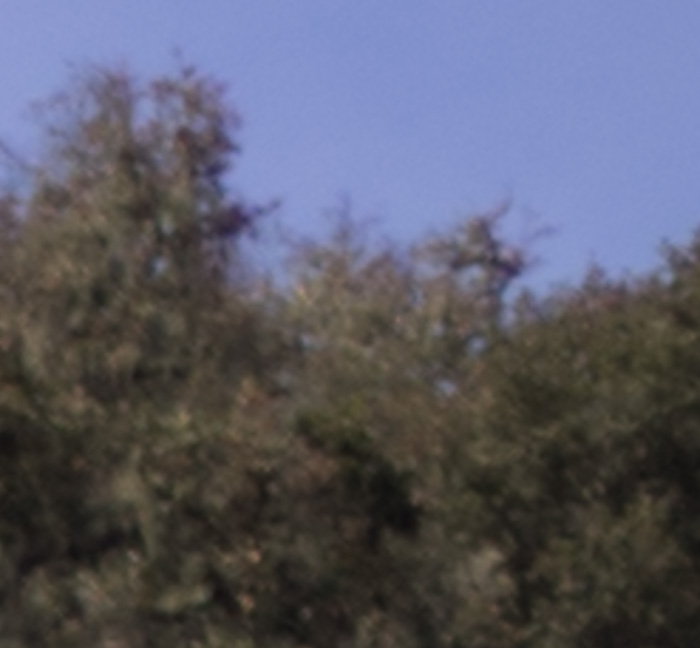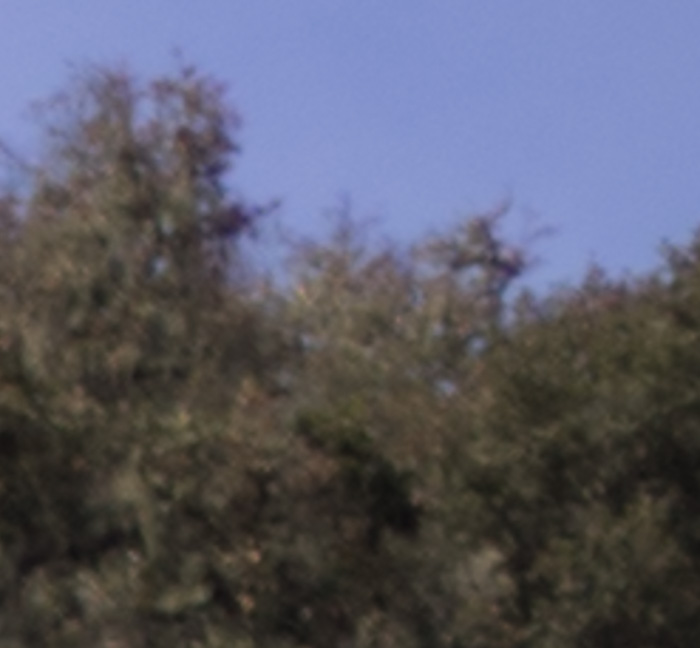 The Otus is looking better. The Zony is still soft.
At f/2.8: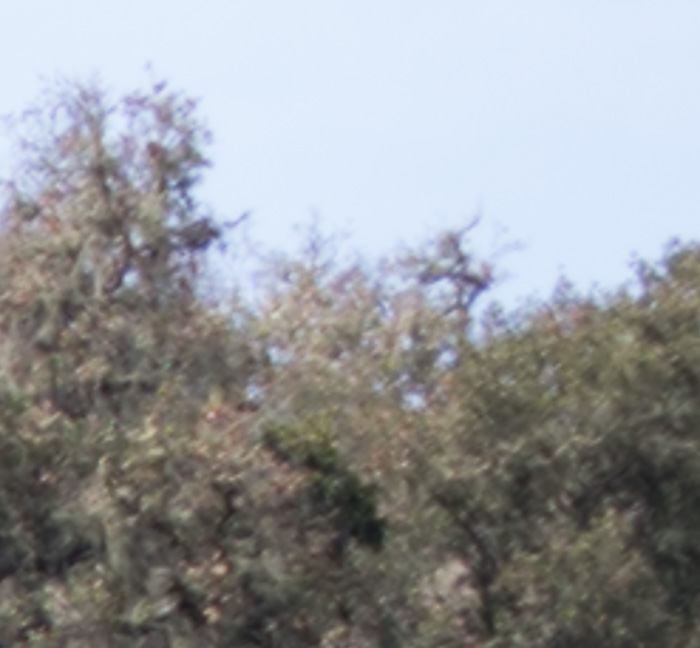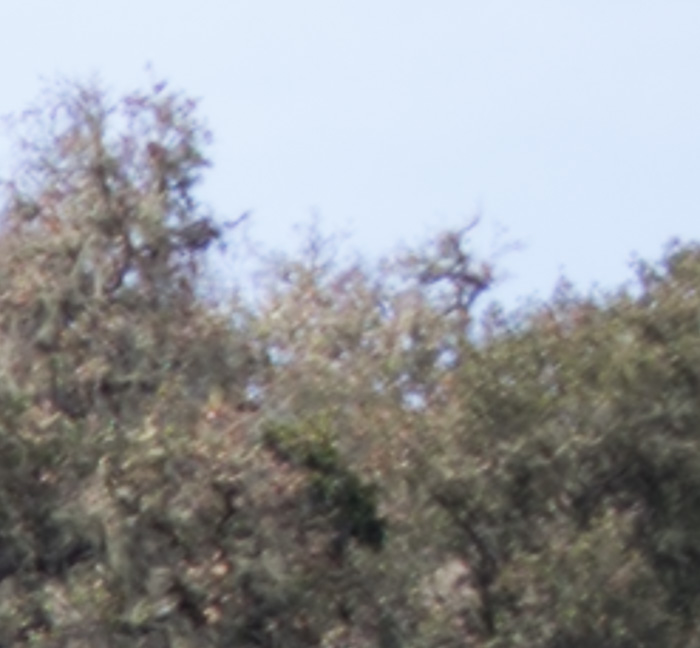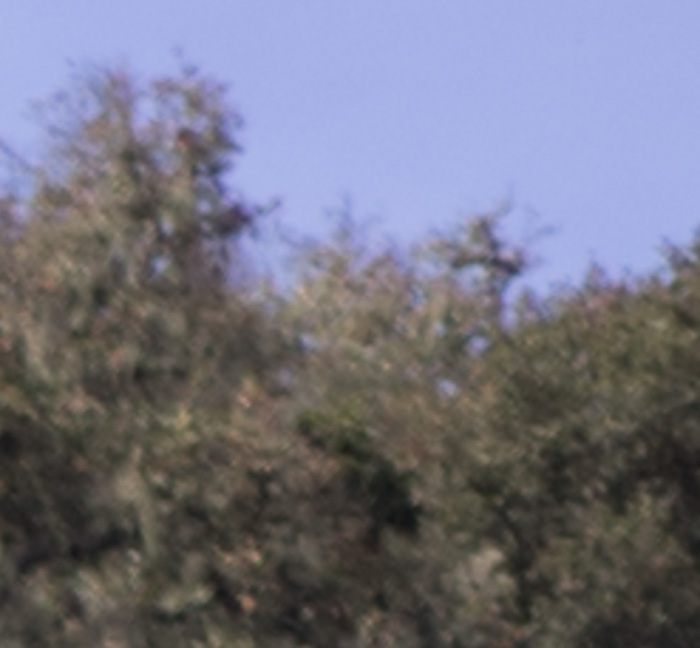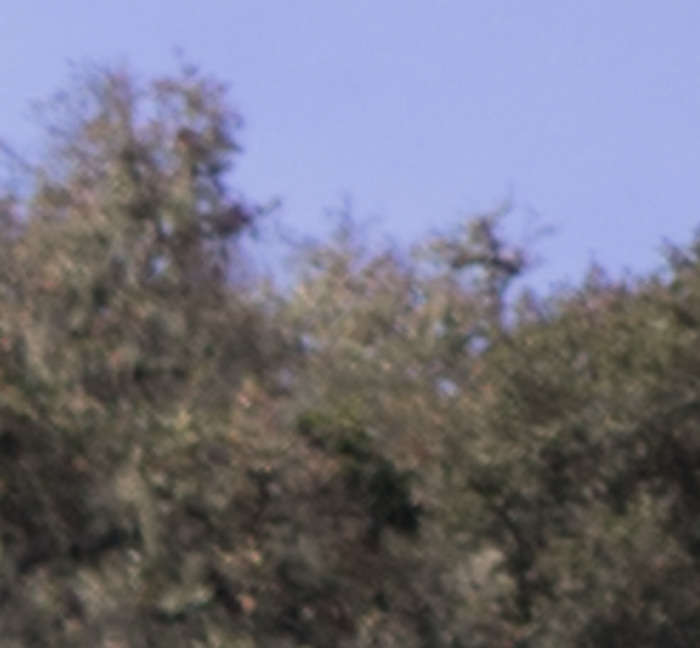 The Zony is still soft.
At f/4: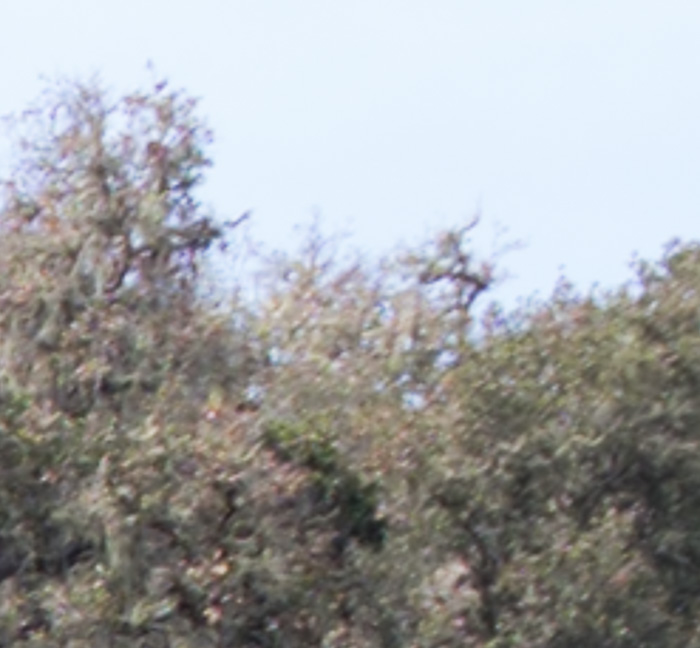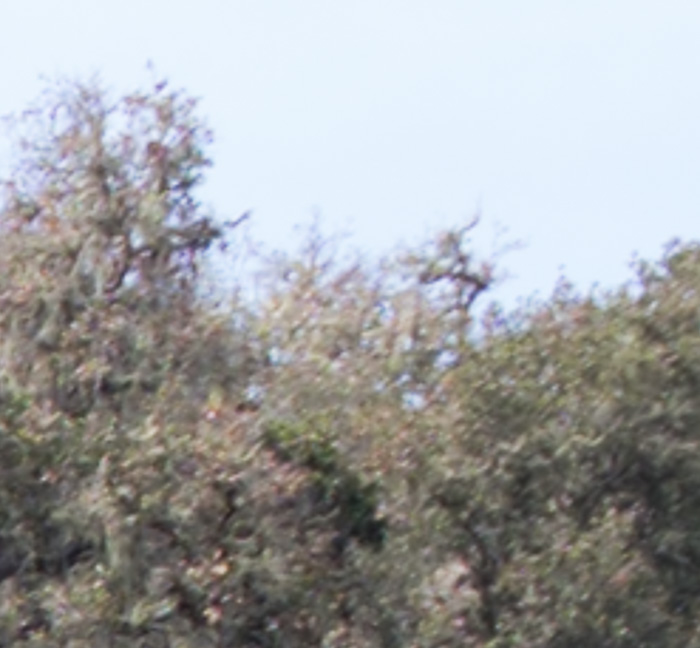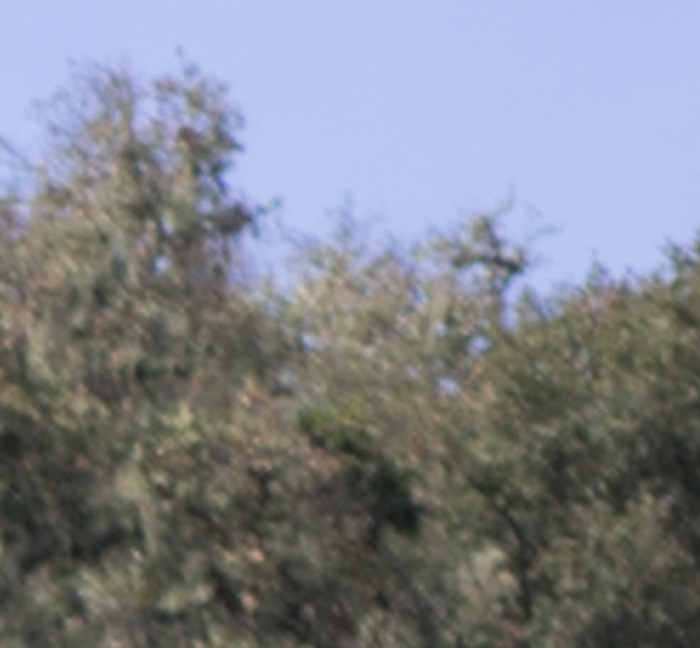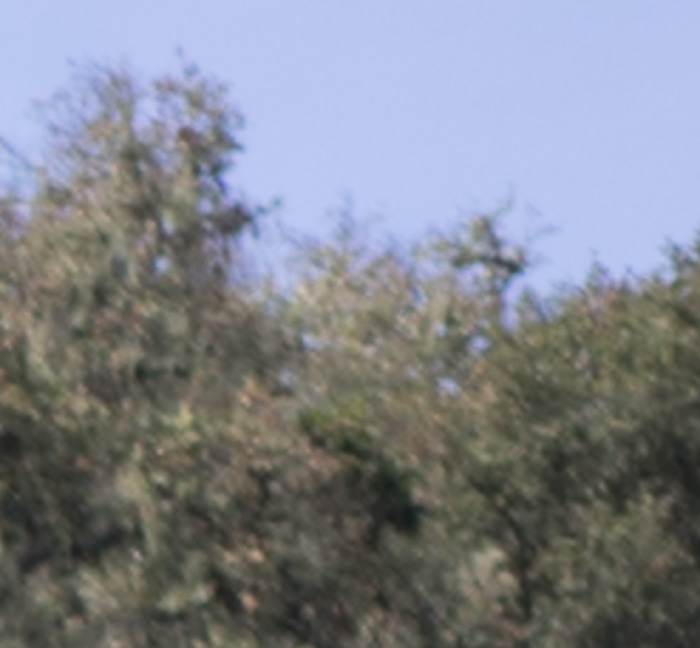 The Otus is crisping up nicely. The Zony struggles.
At f/5.6: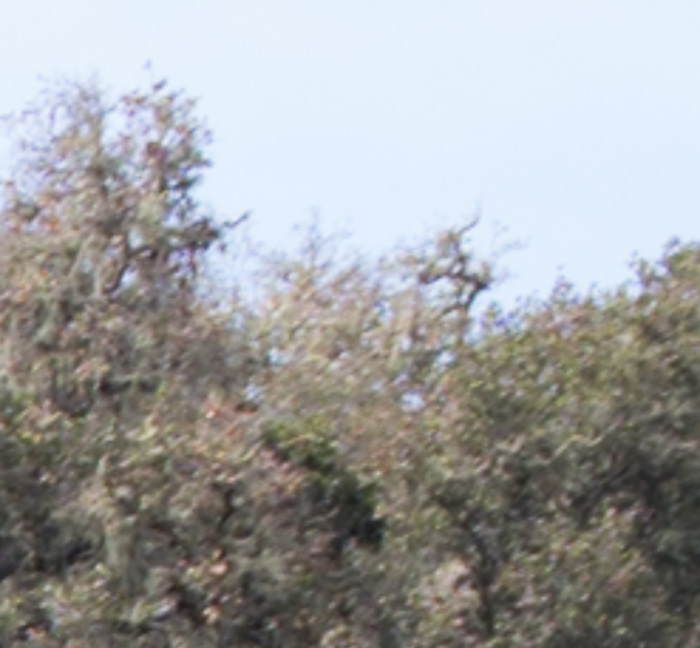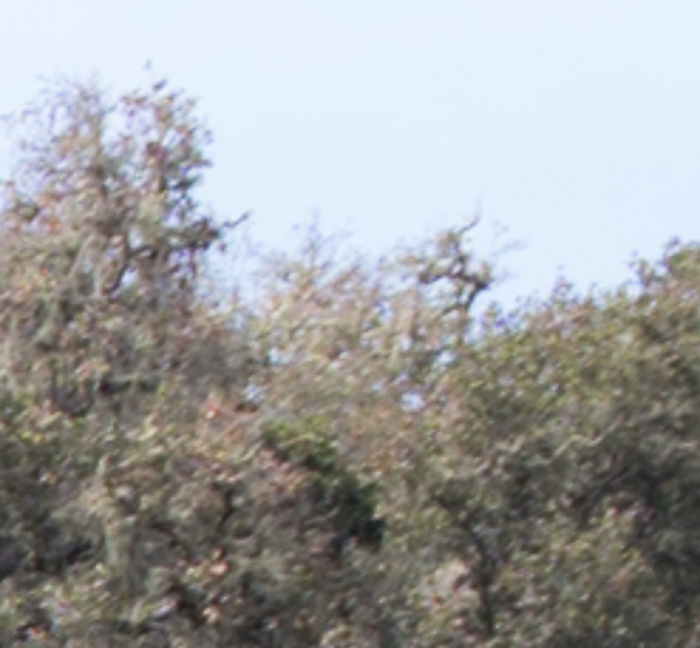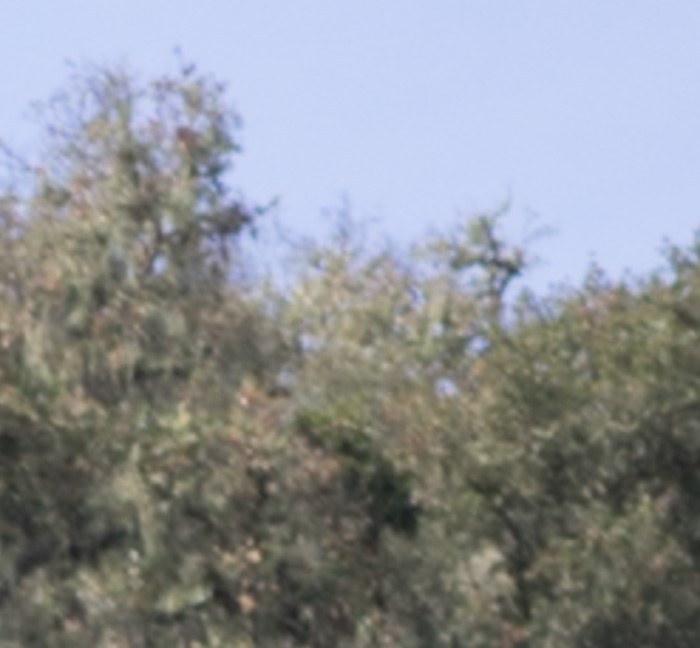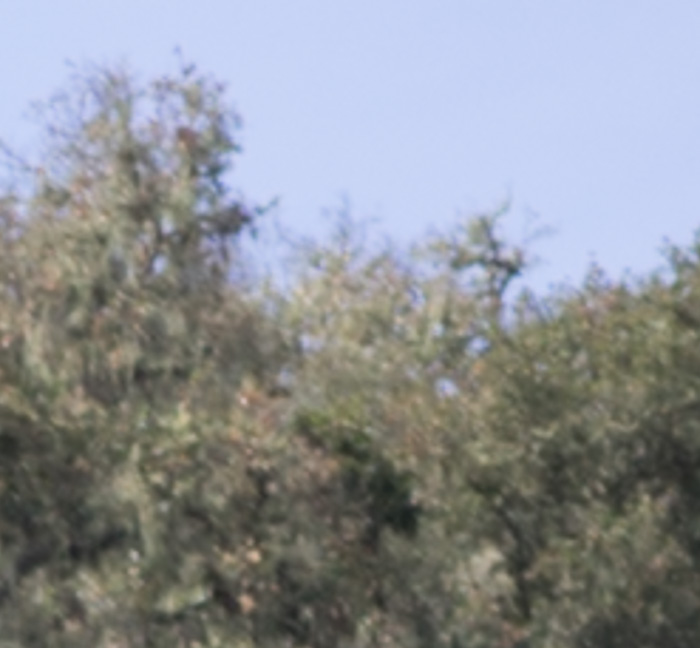 Now the Zony is coming in to its own, but it's still softer than the Otus.
At f/8: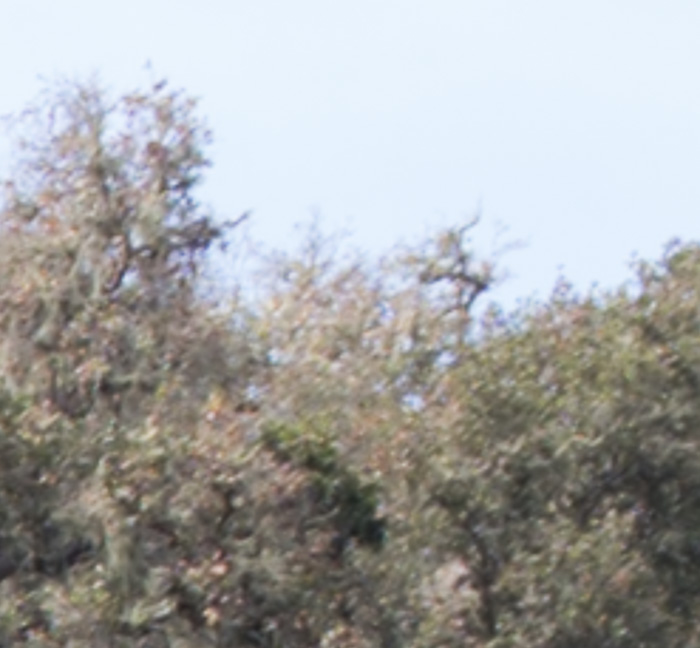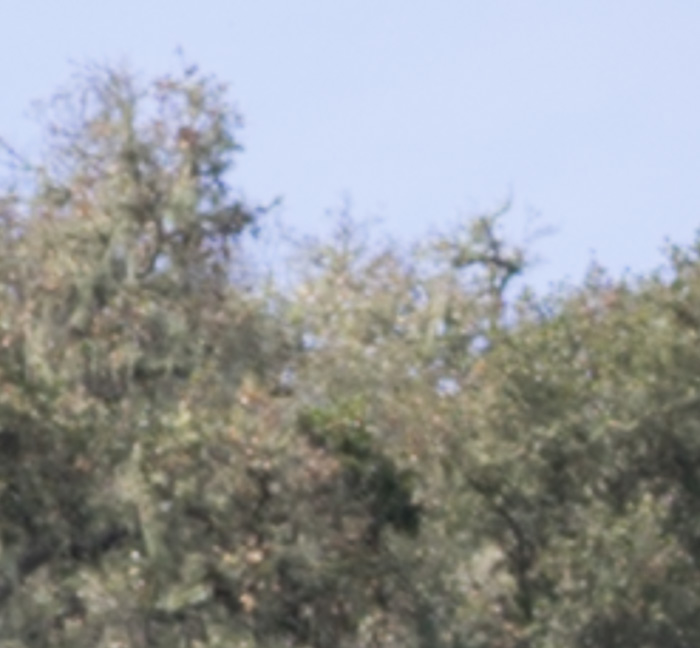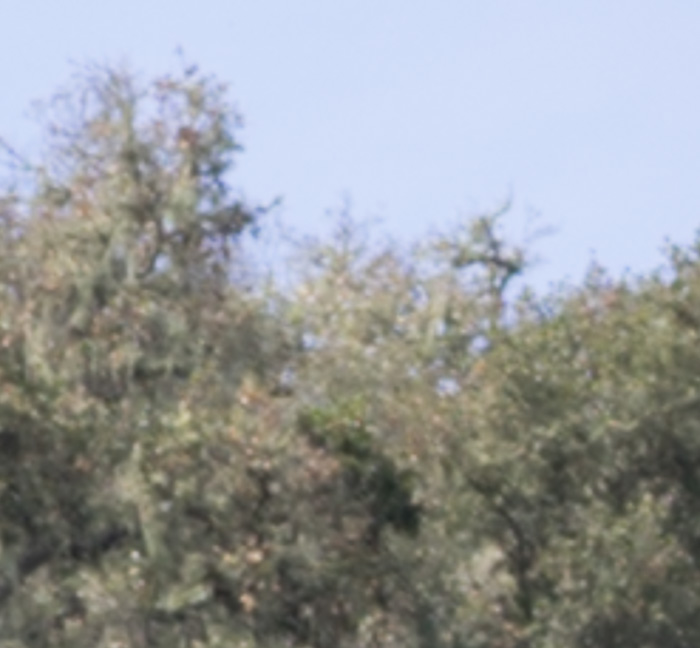 Now we're getting closer performance from both lenses, but the Otus still has more contrast and bite.
At f/11: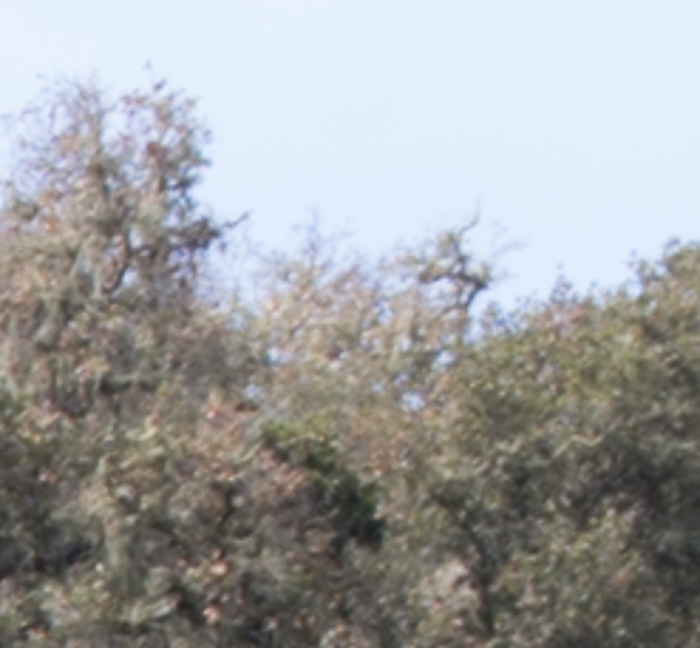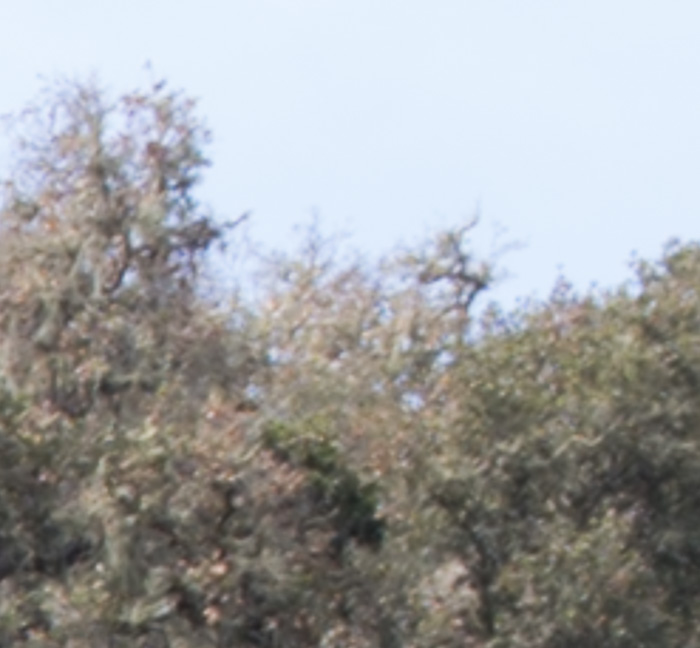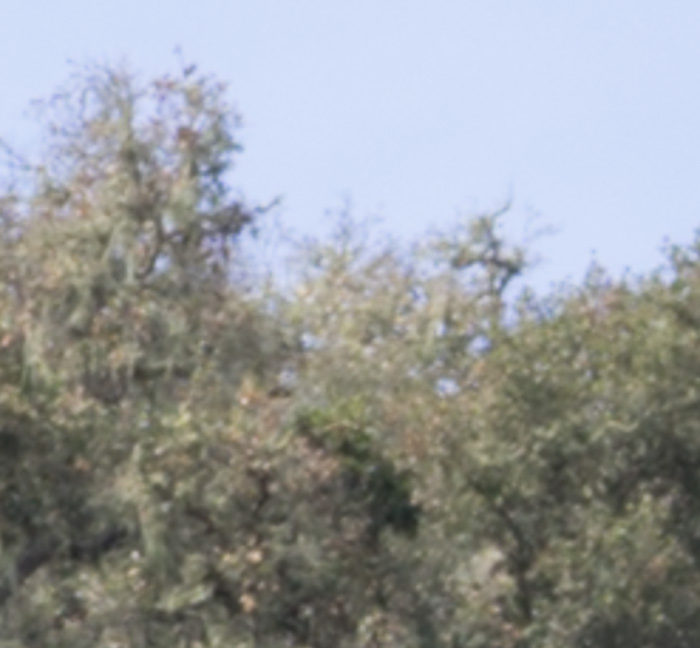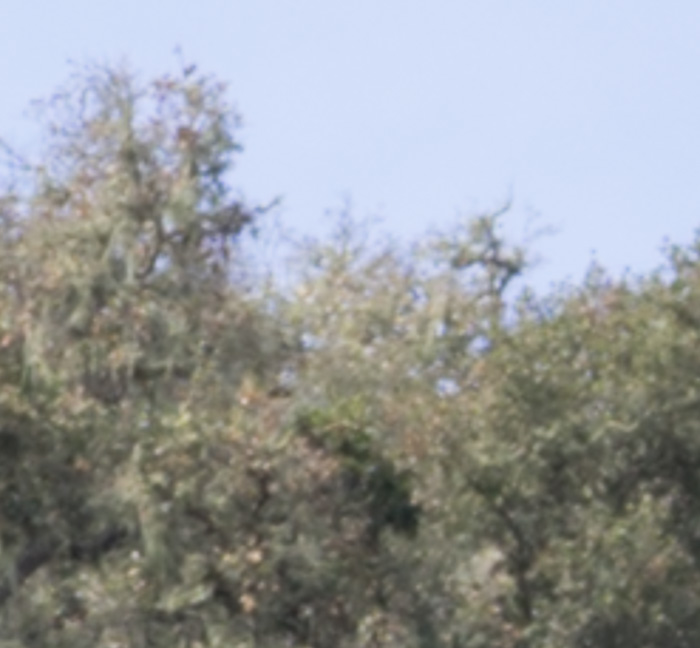 Now the Otus is getting worse. The Sony is slightly better, but it's still behind the Otus.
At f/16: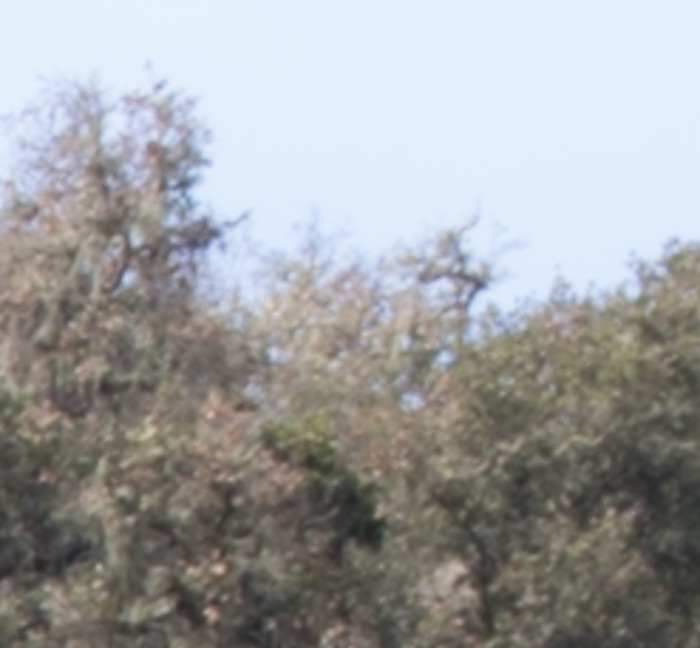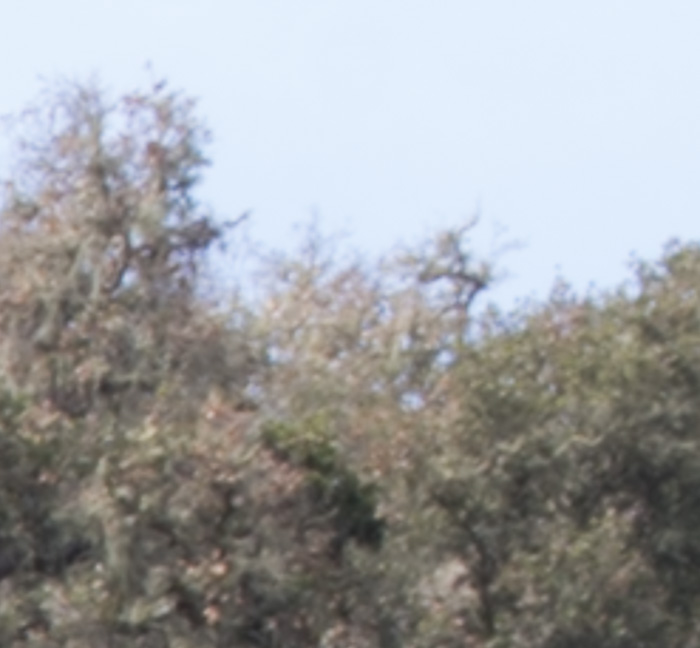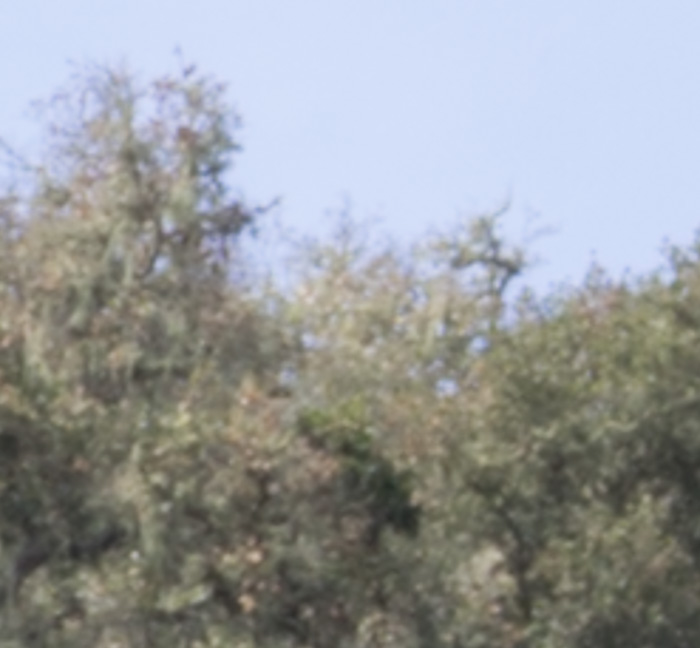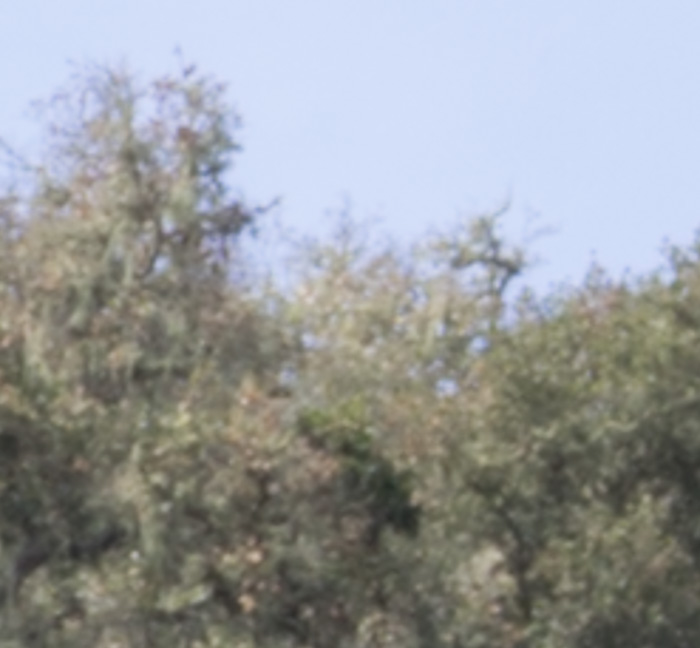 Both are softer. The Sony is still distinctly worse.
This is not bad performance from the Zony 55. In fact, it's quite good. It's just that it's up against a champ.