There are many file synch programs. Some are free, some come with the OS, and some cost extra. Not much extra, considering what your data is worth, except in the case of some software for Windows Server. In this and the next post, I'll report on two file synch programs that I can recommend. I've tried a lot of file synch software, but by no means all; if you have a favorite that's different from the two I like, feel free to post your experiences in a comment.
The first program is called Vice Versa. There are versions for Windows workstations and Windows servers. There is no Mac version. Sorry; the next post talks about a Mac/PC compatible syncher.
Vice Versa comes with a scheduler of sorts, but you really should buy the additional scheduler called VV Engine; it's much more flexible, lets you see what's going on better, and, in my experience, is more reliable.
Vice Versa lets you create as many profiles as you wish. Each profile can synch one directory (and all directories contained therein) with another directory. The directories can be local, on a networked computer, or on a NAS box. If one of the top-level directories doesn't exist, Vice Versa will throw an error and stop; there was originally no option to automatically create top-level folders. At first, I thought this was a deficiency, but after working with the program for a few years, I think it's insurance against potentially costly mistakes. I have a way to take the drudgery out of creating all the top-level directories when you mount a new disk, and I'll report of that later.
You have lots of options for synching. Filters for folders and subfolders: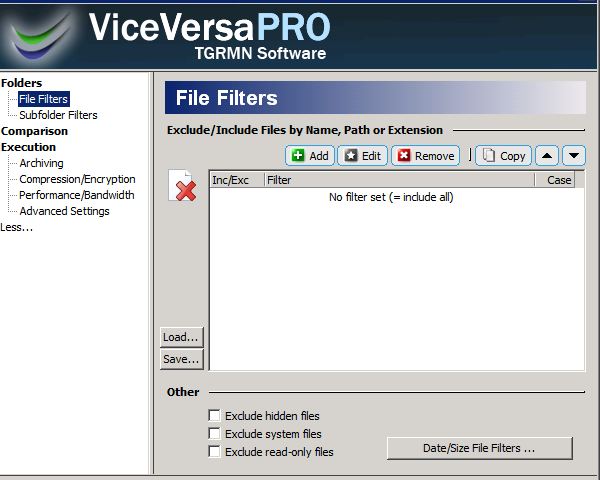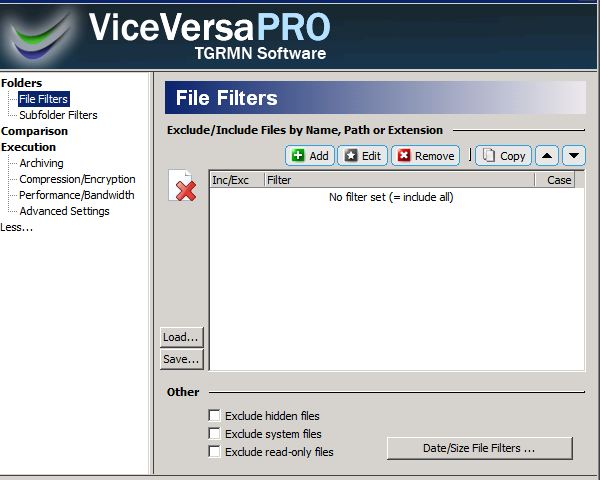 Comparison options, including workarounds for interoperating among file systems with different ideas about how to do timestamps: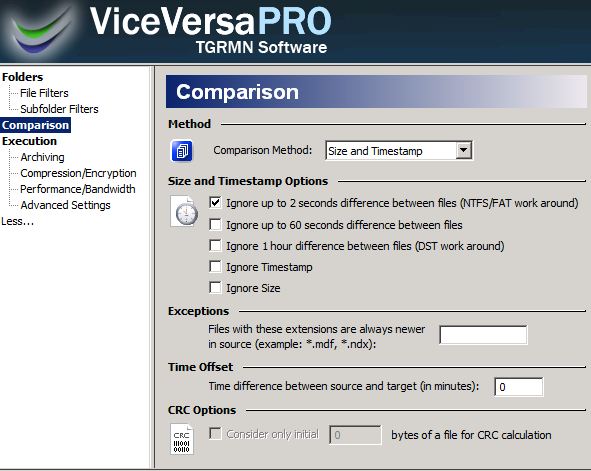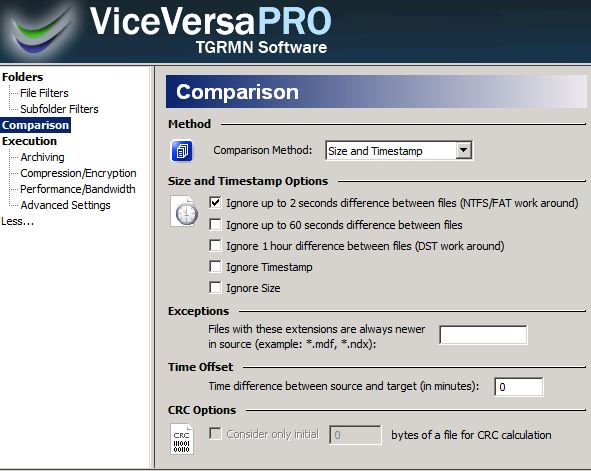 Many different synching strategies: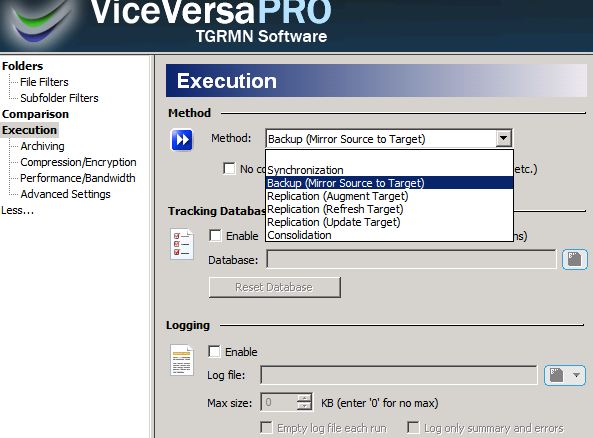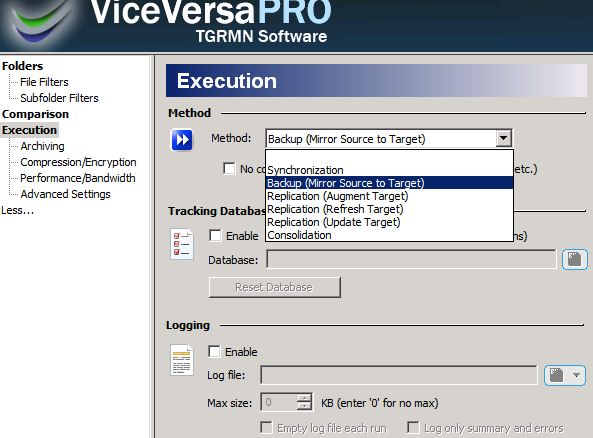 Lots of choices about what to do about old, replaced, files: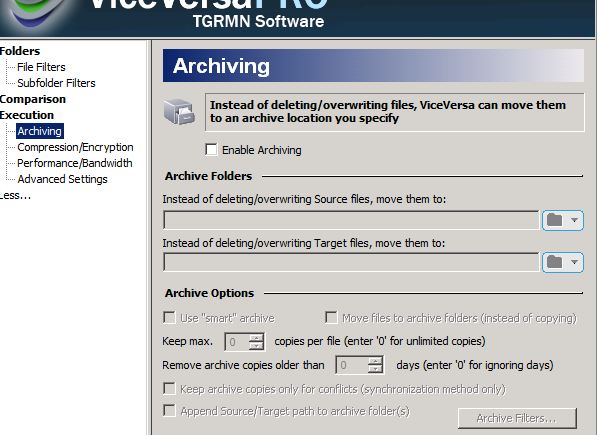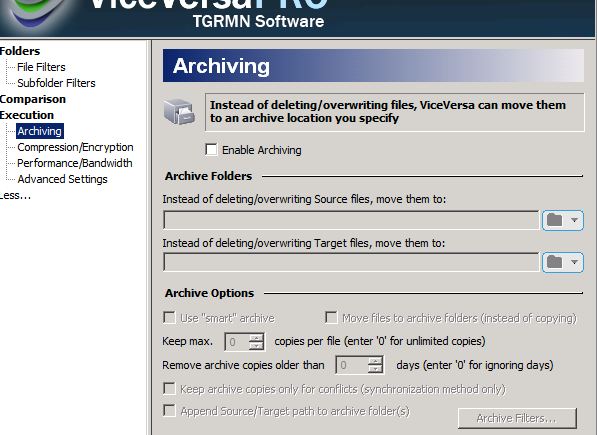 You can compress and/or encrypt your backups. You won't save much space compressing .psd or JPEG files.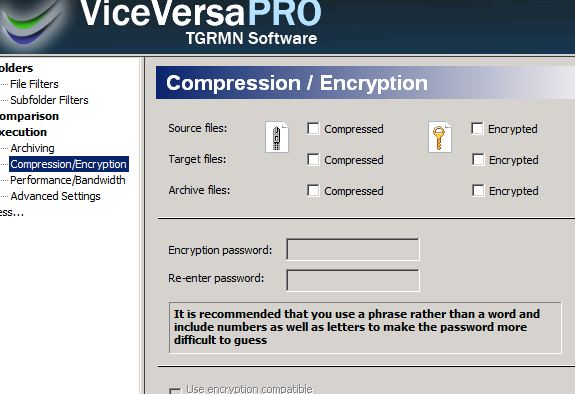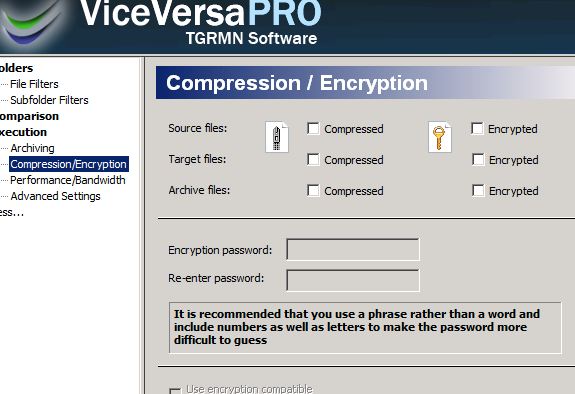 You can set things up so that Vice Versa doesn't use system resources without limit: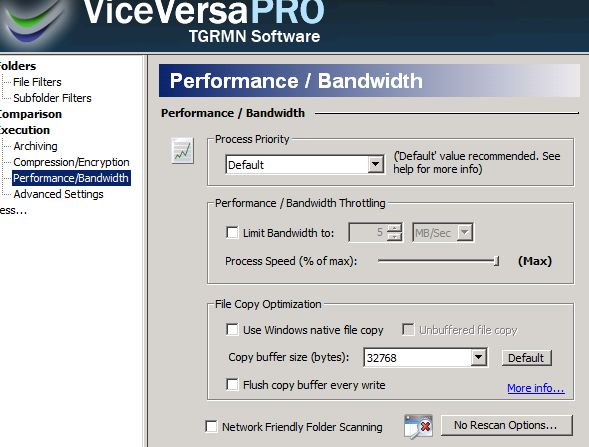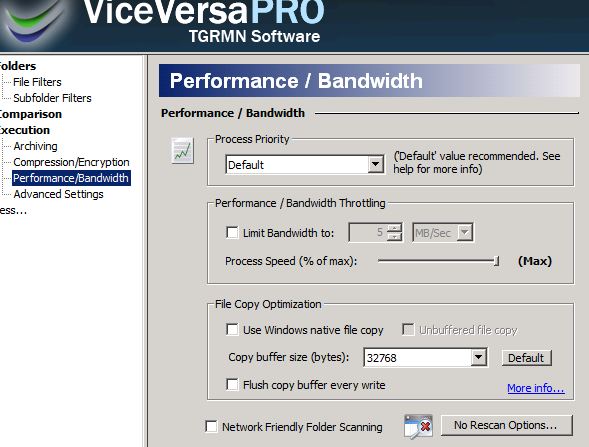 Are you getting the idea that this program is not written for neophytes? You're right. If there was any doubt, here are the "advanced" choices: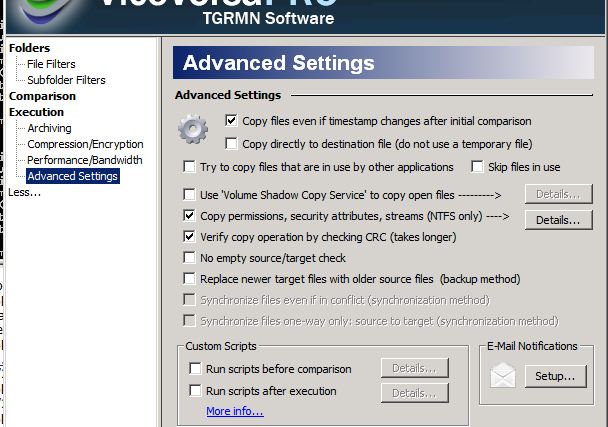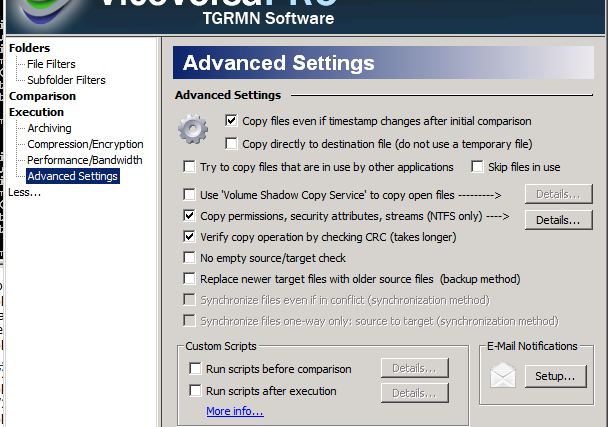 All in all, Vice Versa has a lot more capability than we need for simple backup, but it's nice to have flexibility. If you look at the settings in the above set of screen shots, that's what I use for third-party backups and pull backups with Vice Versa running on a server.
The interface to VV Engine is through a web browser. That means you can manage a set of backups locally, or, if you allow it, from any computer that's handy. On the fancy version of VV Engine, you can divide your profiles into groups to make things easier and keep down screen clutter: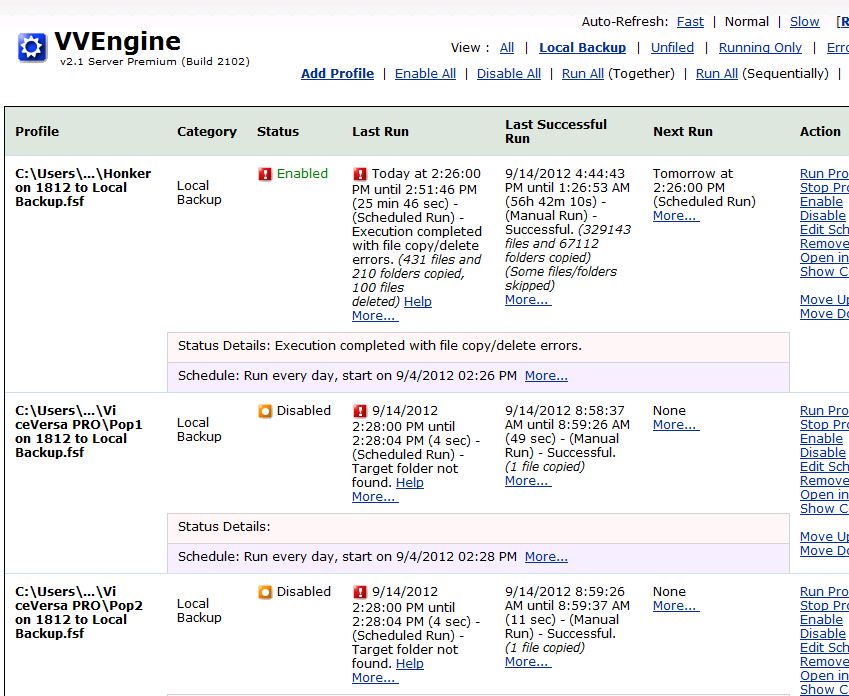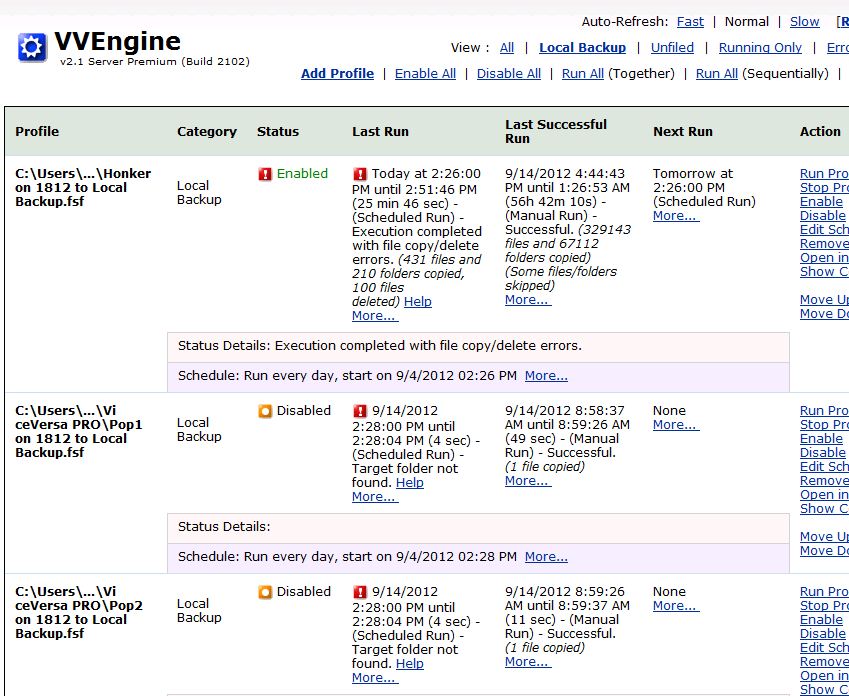 You can get a high-level summary at the main screen, and you can drill down to see more: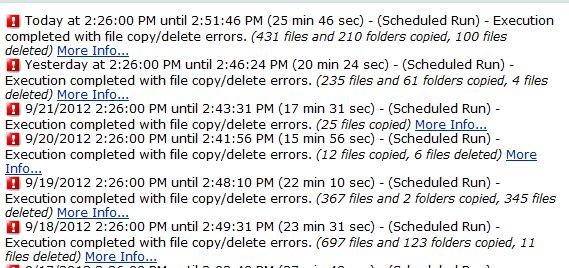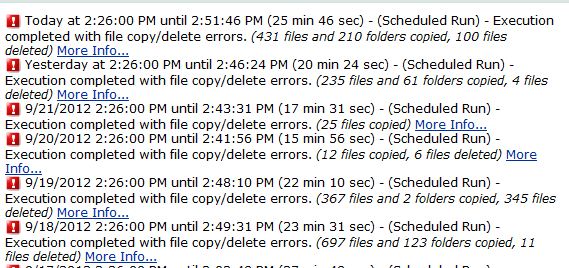 You can drill down further: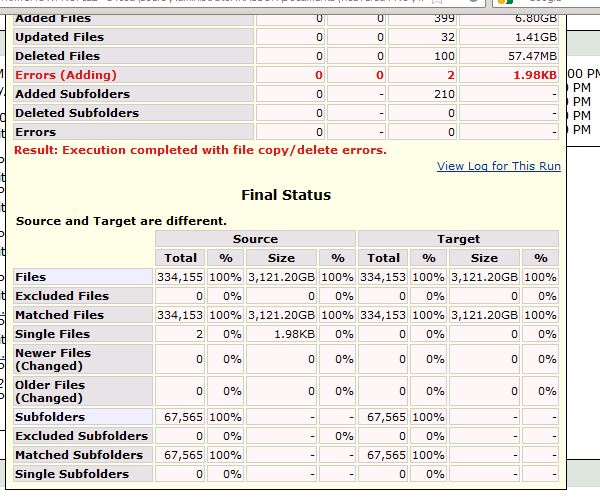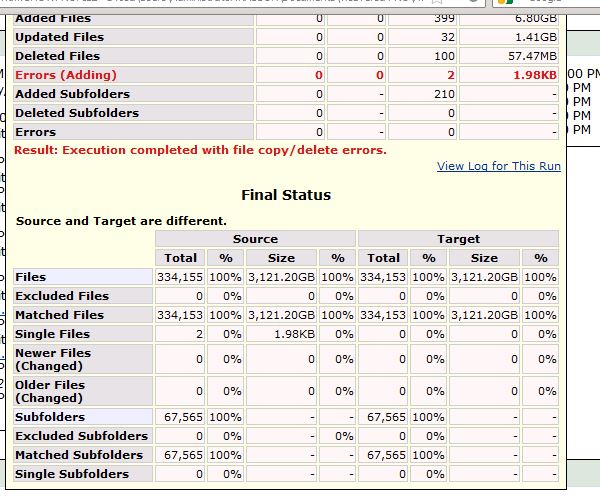 And, if you take a look at the log, you can see that the two files that Vice Versa doesn't like have no time stamp. I really should fix that.
Vice Versa is unusual in that the good scheduler is extra. That's bad. They're unusual in that the server version is priced around a hundred bucks rather than around a thousand, as is the case with some other synchers. It's still a reasonably priced package. It's a little imposing for many people, and for them, I have another alternative. Stay tuned.