This is the 29th in a series of posts on the Hasselblad X2D 100C camera and the XCD lenses. You will be able to find all the posts in this series by looking at the righthand column on this page and finding the Category "X2D".
In the last post, I reported on the chrominance components of the color errors resulting from shooting the Macbeth CC24 chart under four conditions:
X2D, Lr Classic, Adobe Standard Profile
X2D, Lr Classic, Adobe Color Profile
X2D, Lr Classic Camera Standard Profile
X2D, Phocus, Standard Profile
Now I'll show you how they differ in luminance, for neutral colors.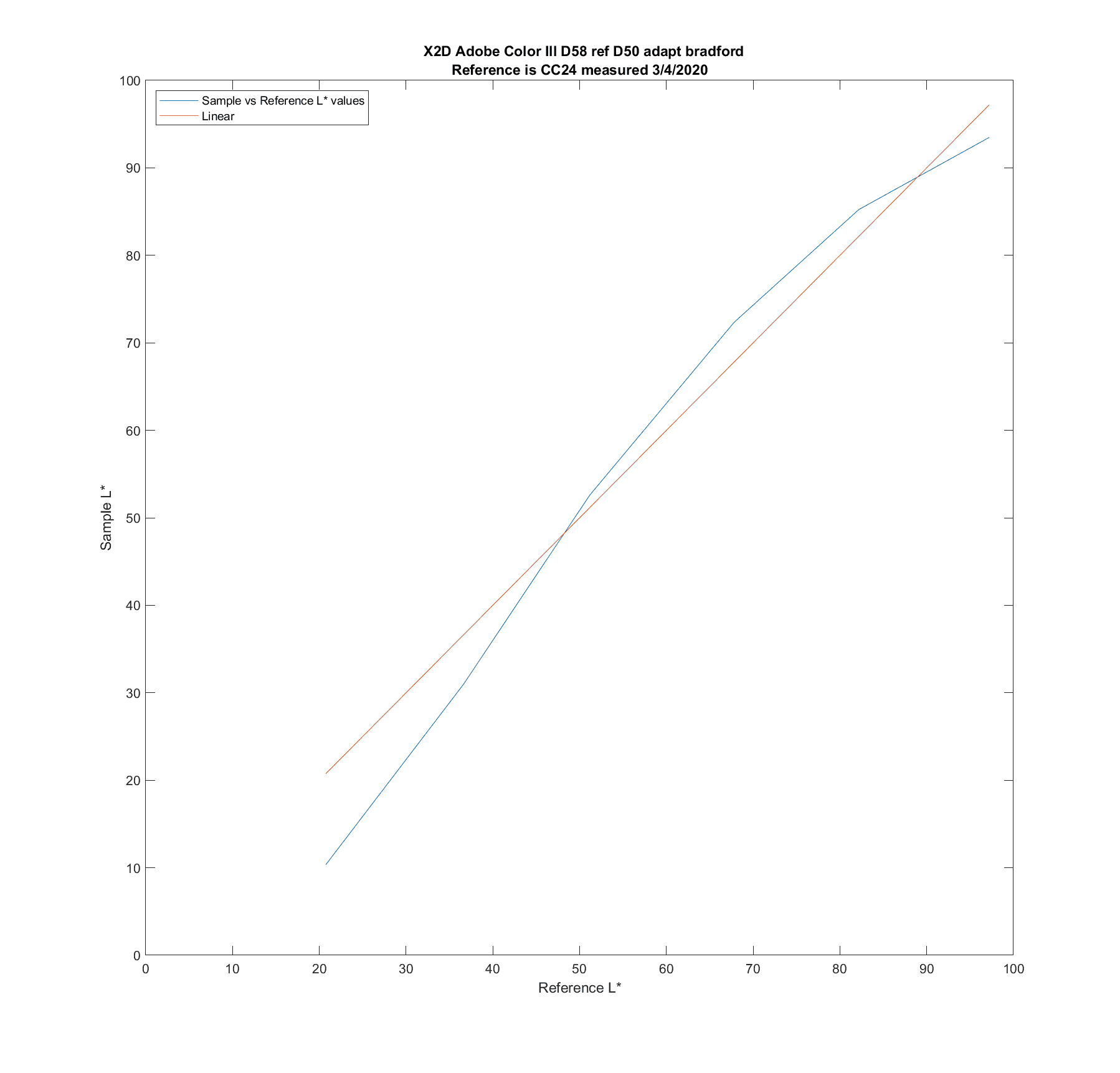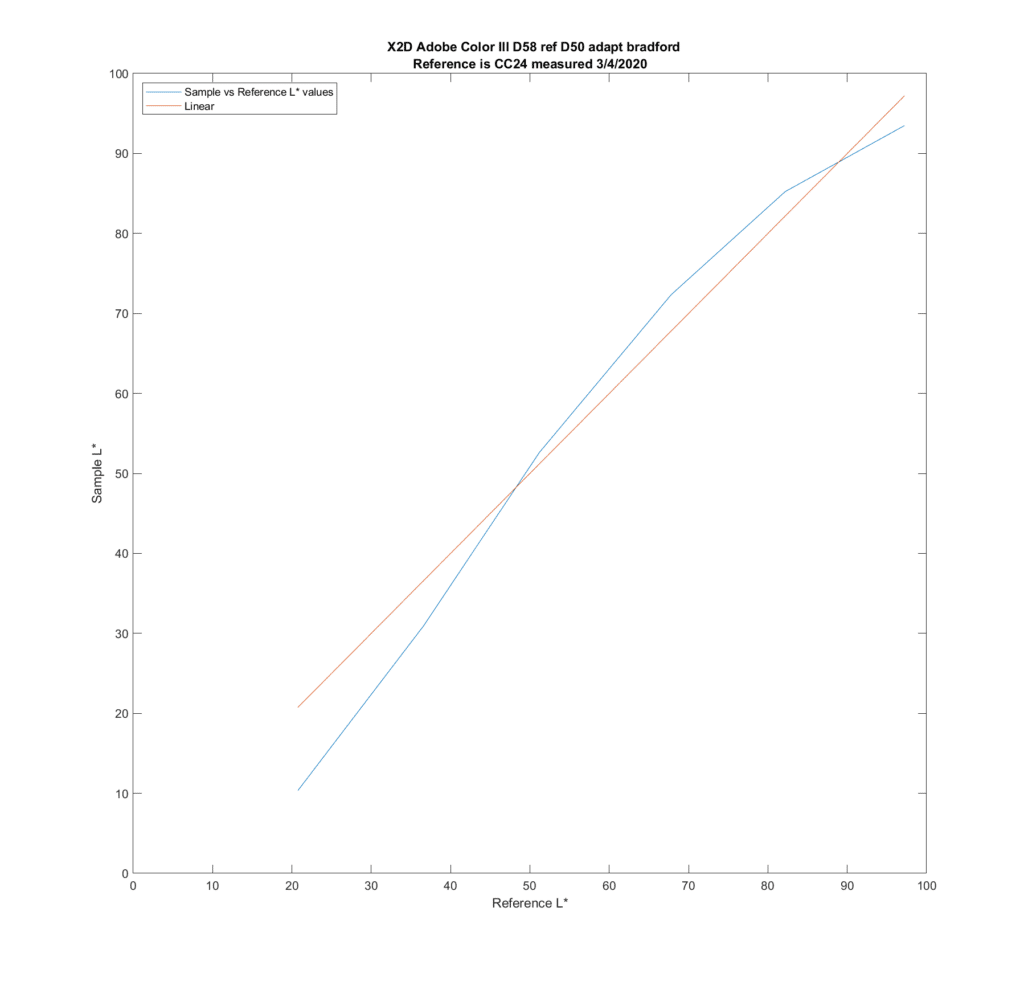 This is the sort of luminance curve we've come to expect from Lightroom. The red line is the linear response; the blue line is the response of the image processed in Lightroom with Adobe Color Profile. It is sort of an S-shaped curve, with a depressed toe region in the shadows and an elevated shoulder region in the highlights.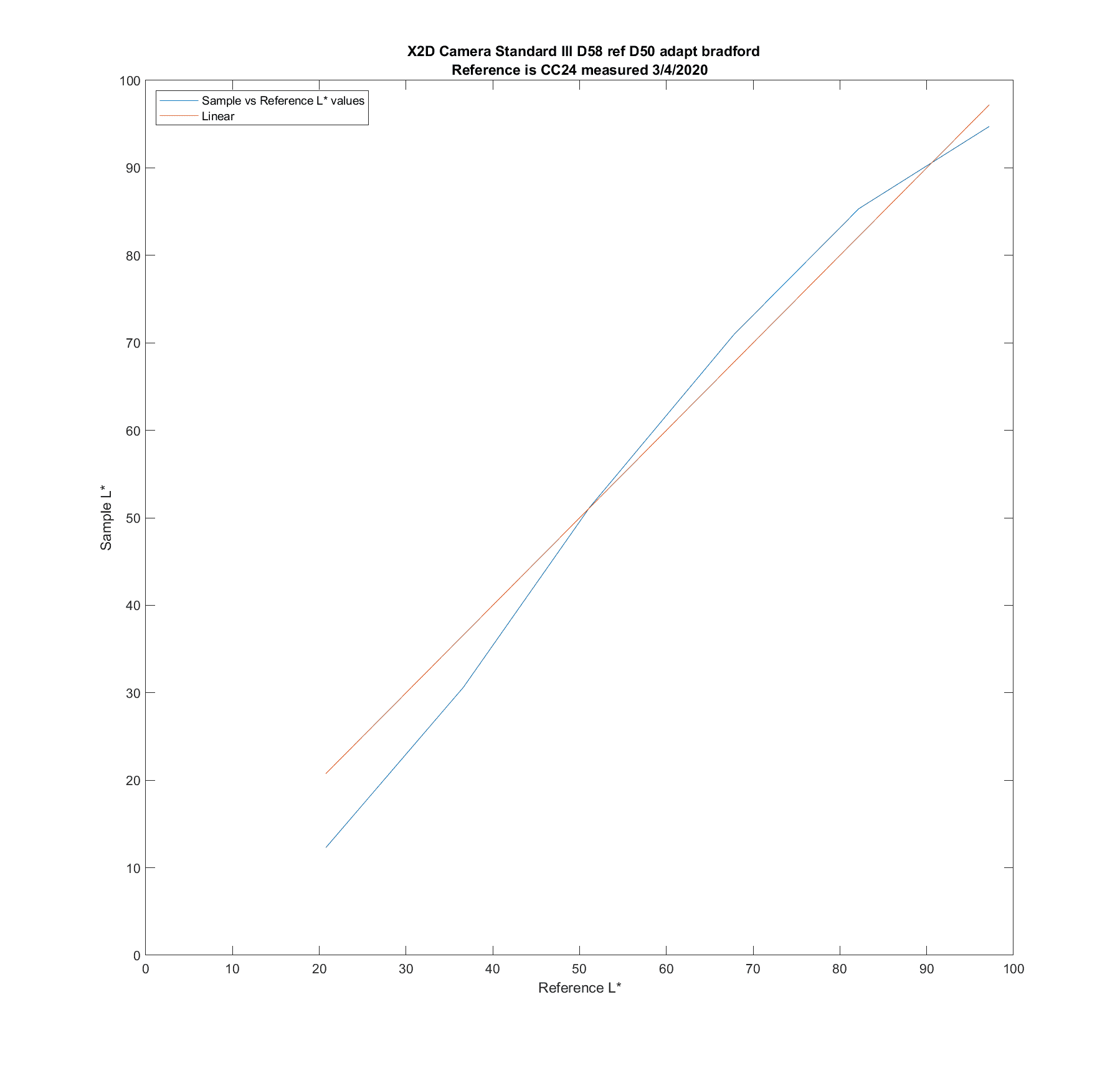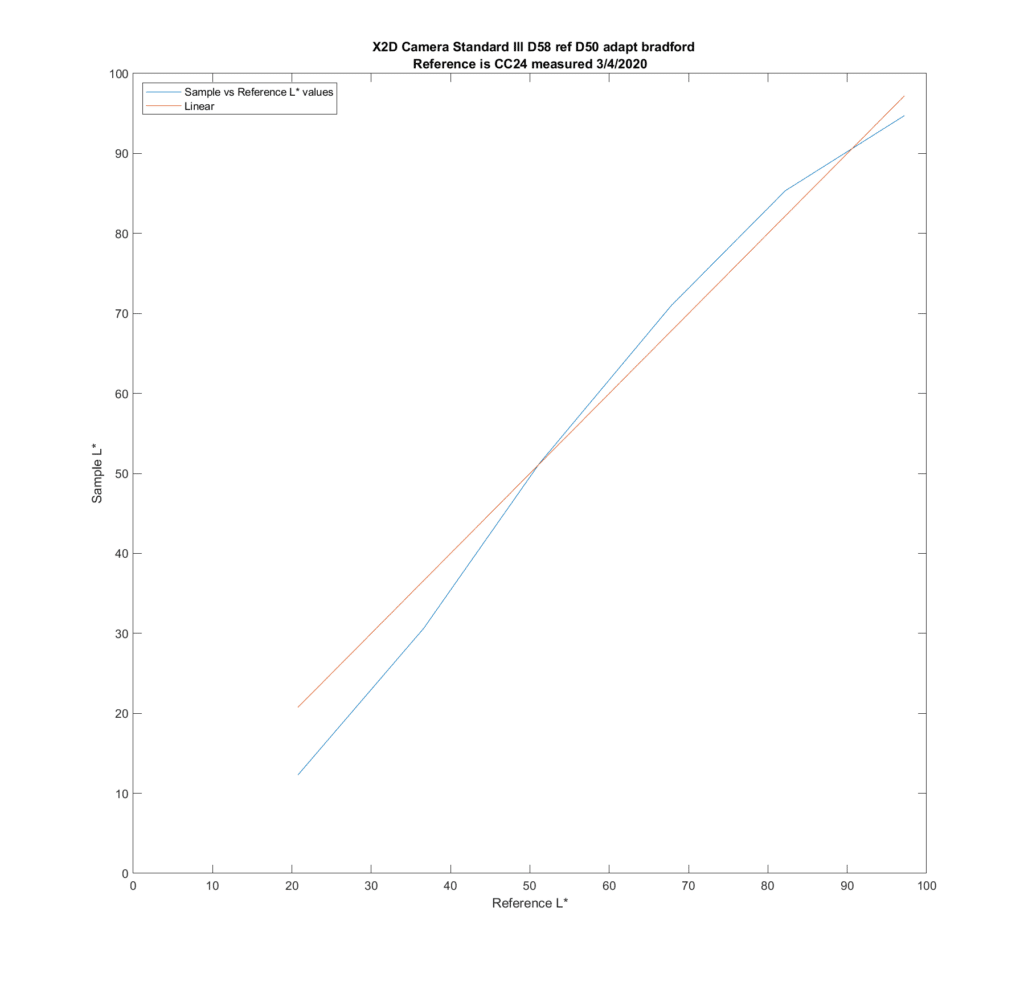 The Camera Standard curve is quite similar.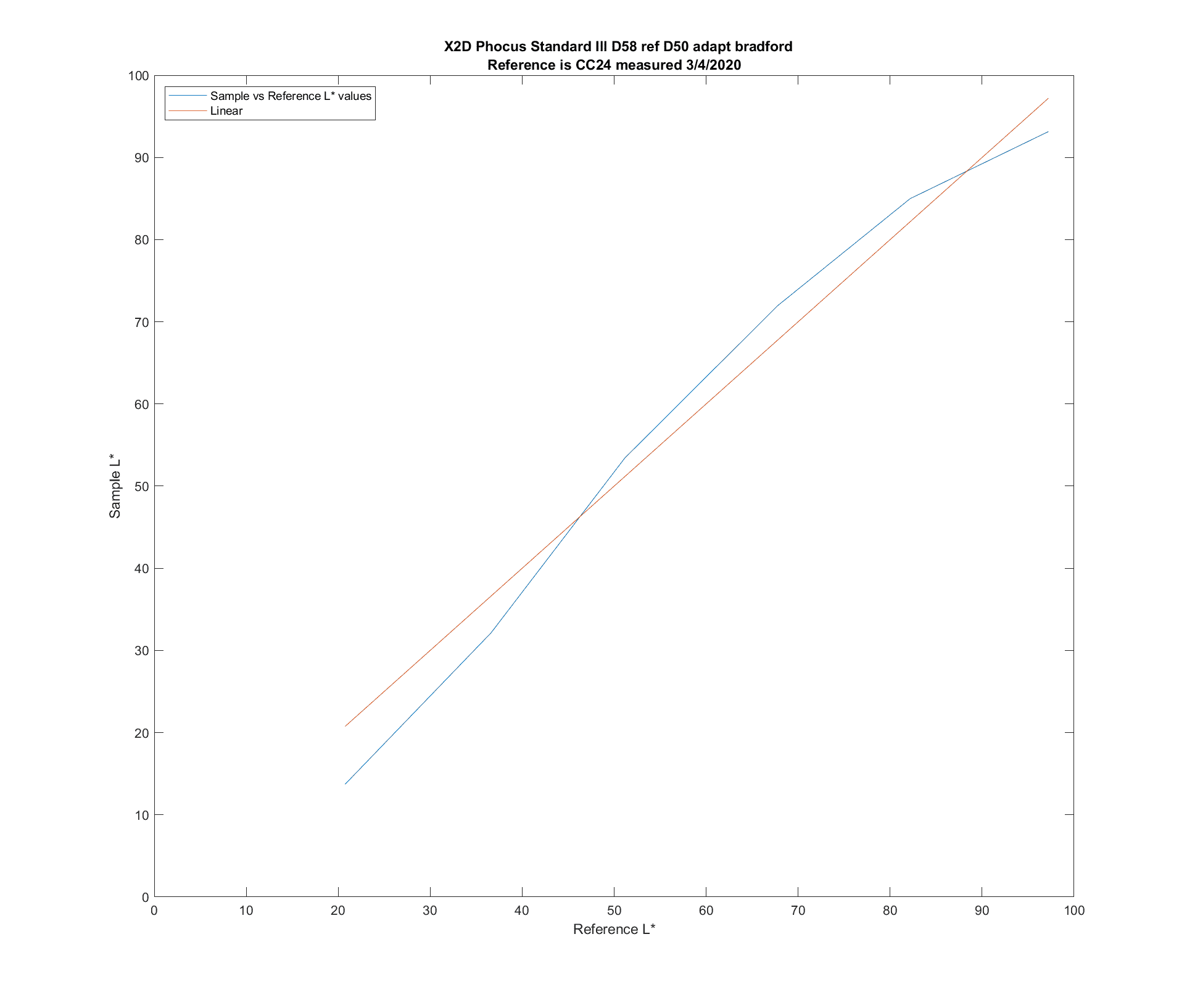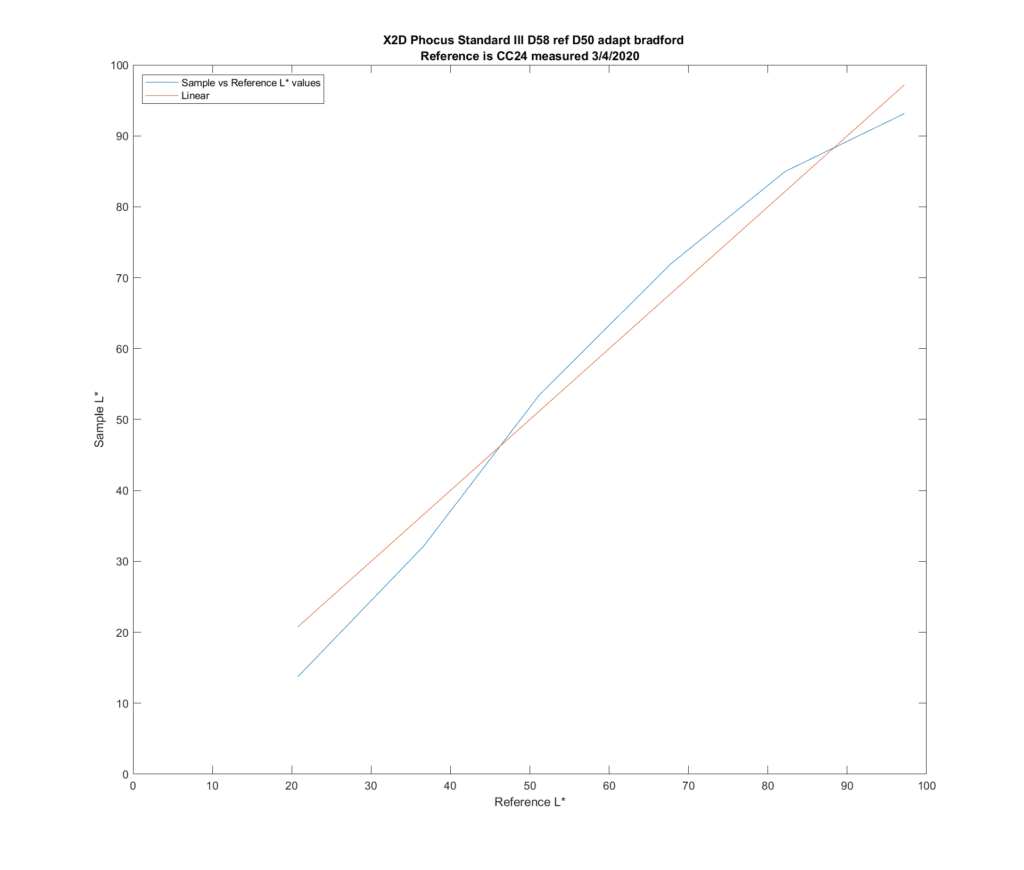 And so is the Phocus standard curve.
And yet, in images with chromatic colors, the luminance curves of Adobe Color and Camera Standard appear to be quite different.
Let's look at the luminance errors of all 24 patches: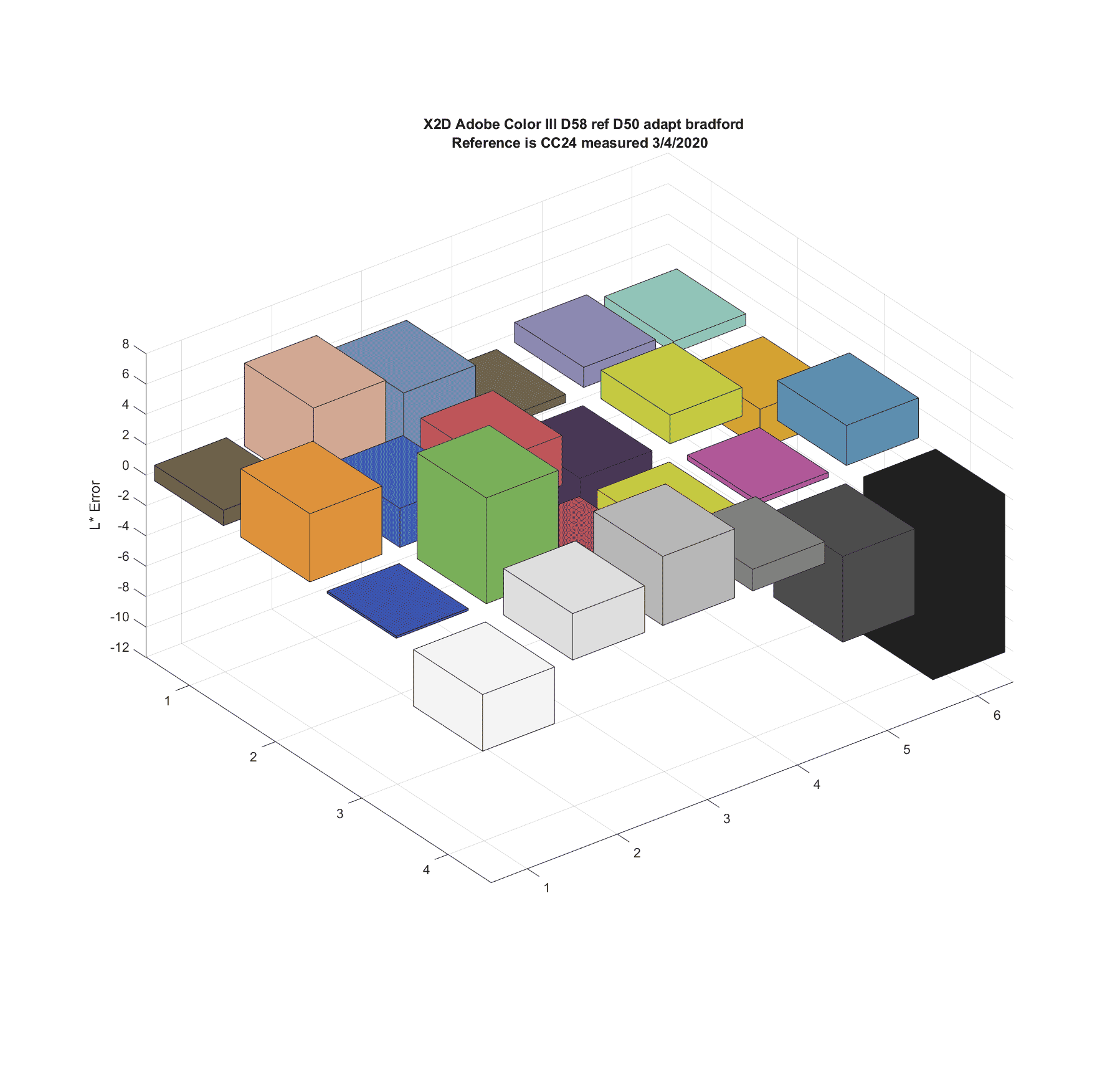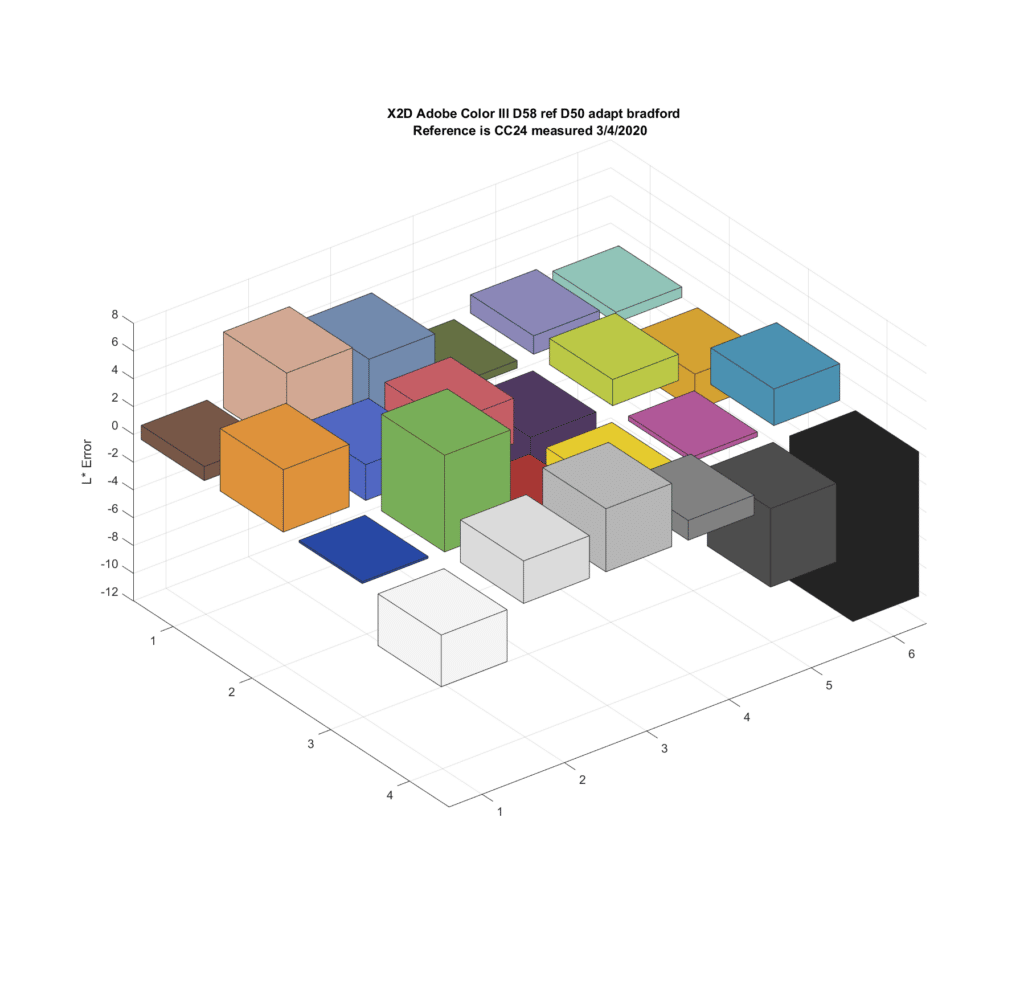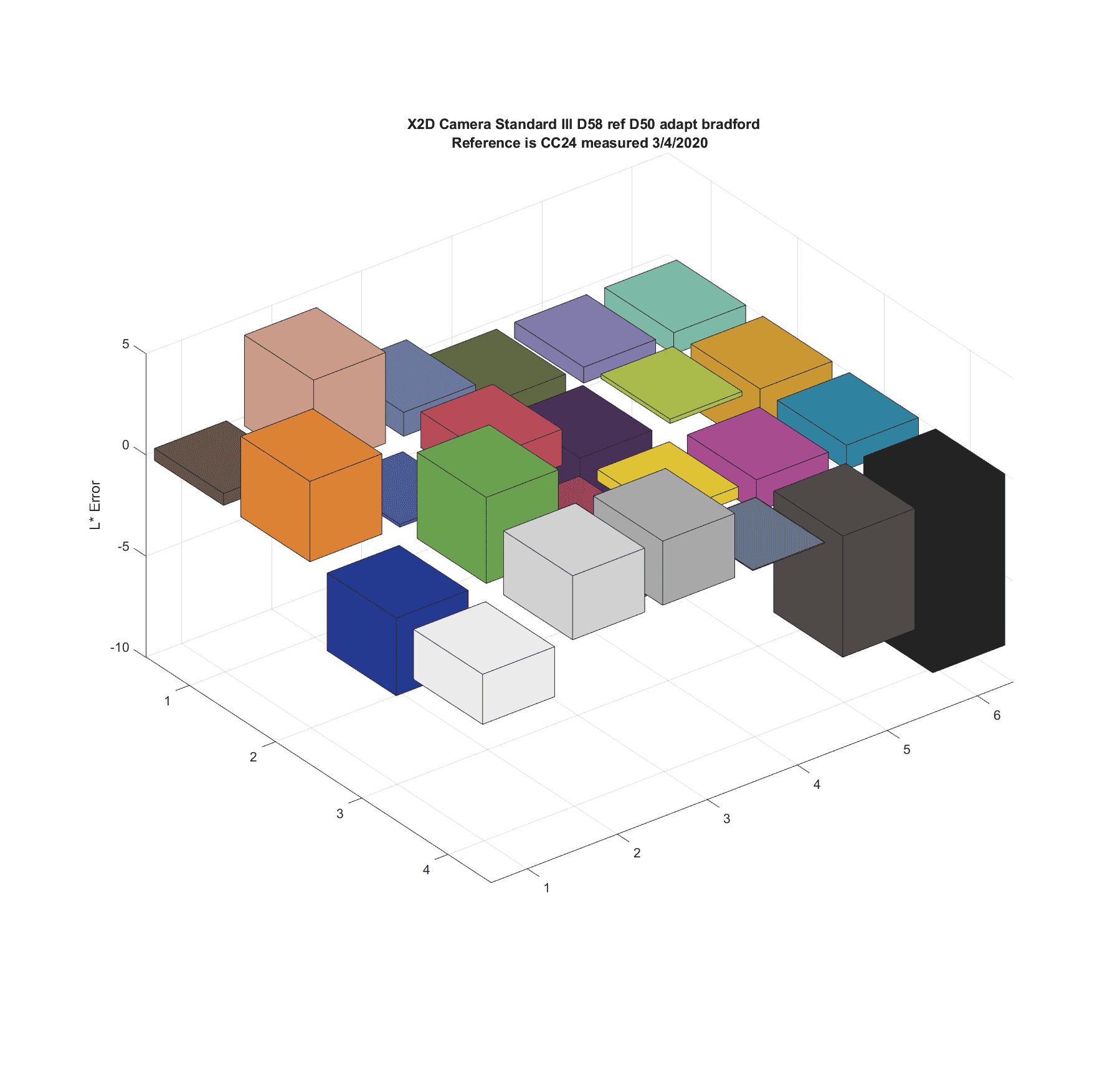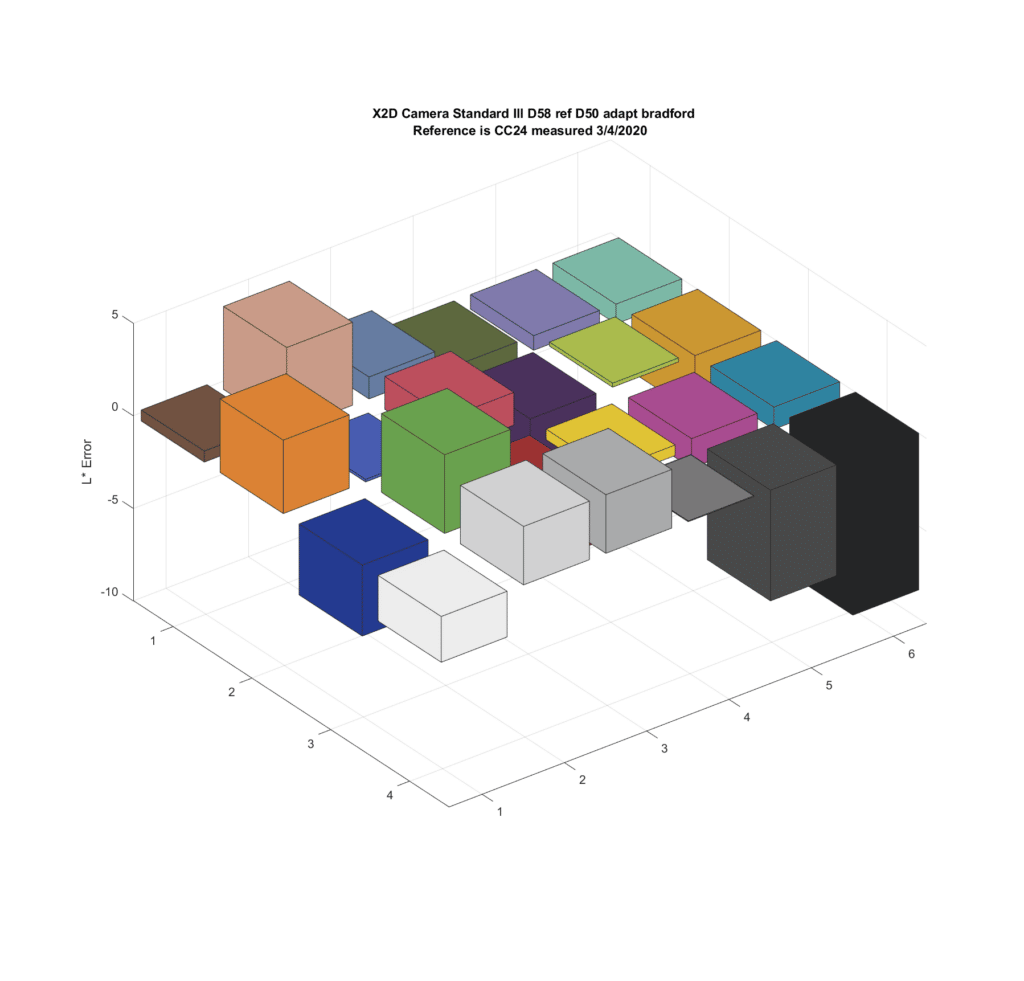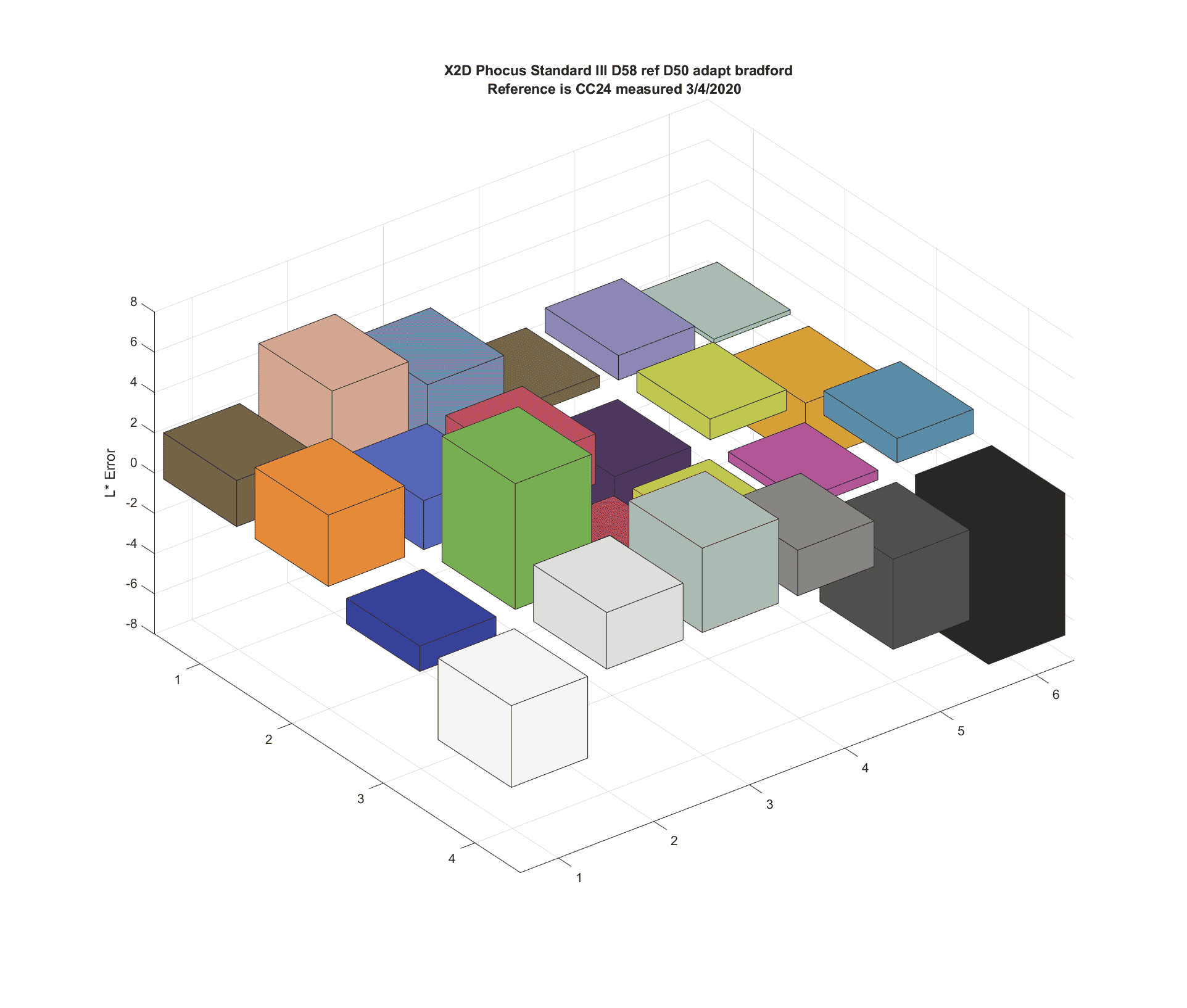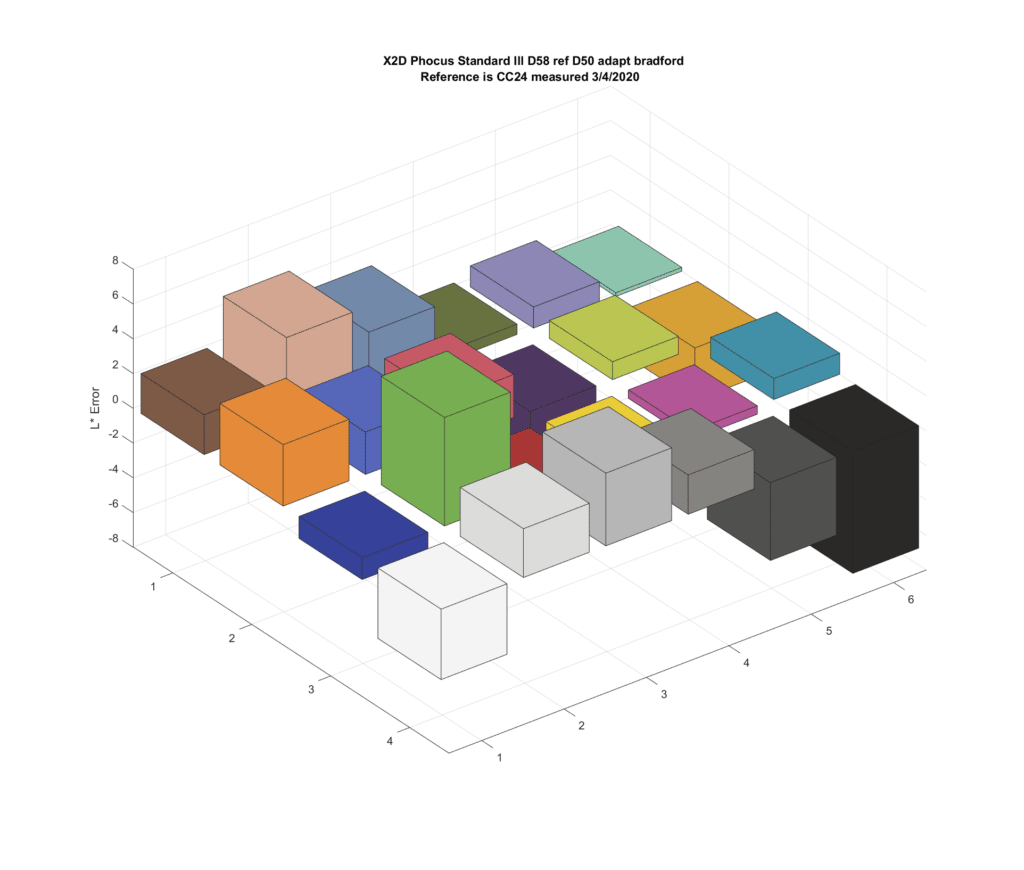 They are not dramatically different either. It turns out that the luminance differences that you observe when you're applying these various development options to images are global, and the analysis software that I wrote calibrates out those global luminance shifts. I don't think that color profiles should behave this way, but in this case they do.