This is the seventh in a series of posts on the Nikon Z50. You should be able to find all the posts about that camera in the Category List on the right sidebar, below the Articles widget. There's a drop-down menu there that you can use to get to all the posts in this series; just look for "Z50".
There is an effect called PDAF striping that can occur with some MILCs that use on-sensor phase-detection autofocus. It doesn't show up very often, and never unless there's lens flare, but there were complaints about it in the Sony a7x and a9 cameras. When Nikon came out the the Z6 and Z7, they coded a fix for the PDAF striping problem that pretty much eliminated it. That's teh good news.
The bad news was that the fix introduced another problem, PDAF banding, and that PDAF banding cropped up a lot more often than PDAF striping ever had. Not a smart move, Nikon.
Now that the Z50 is out, there has been some interest in whether or not it has PDAF banding, so I thought I'd check. But I didn't do what Horshack suggested in a comment to this post, do I consider my negative results not consequential.
In this test to see how pushable the D50 files are, I mounted a CV 125 mm f/2.5 Macro-Apo-Lanthar to the Z50 with the Nikon FTZ adapter, and made 6 sets of exposures of — what else? — a bookcase (actually, it's a magazine rack, but the tradition lives on), at ISO settings in whole stops of 100 through 3200, and all at the same exposure, which is the normal exposure for ISO 3200.
I developed the images in Lightroom, with Adobe Color Profile, sharpening set to amount 20, radius 1, and detail 0, which is quite a bit less sharpening that the default. I white balanced each image to the third gray patch from the left. I then pushed each image in Lightroom by the amount by which it had been underexposed. Here are the full frame ISO 100 and ISO 3200 exposures.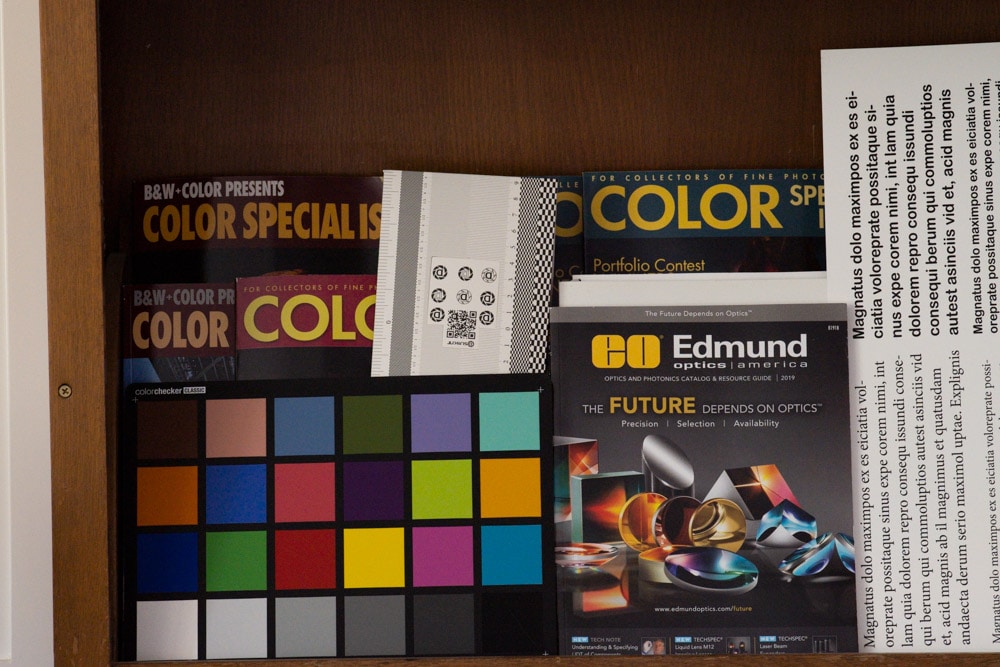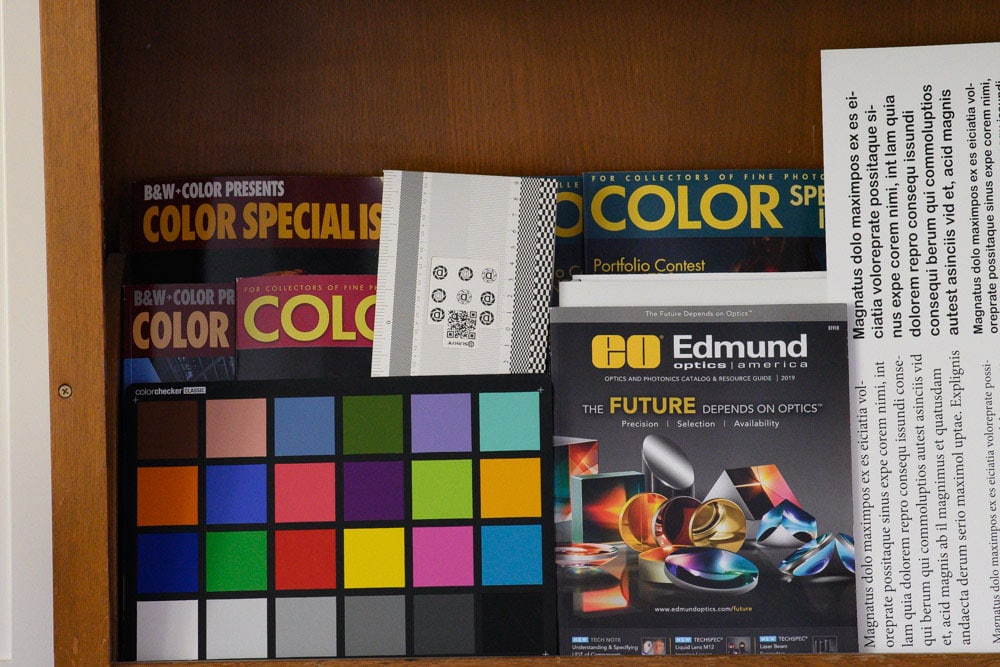 Now let's look at some tight crops of the Macbeth chart: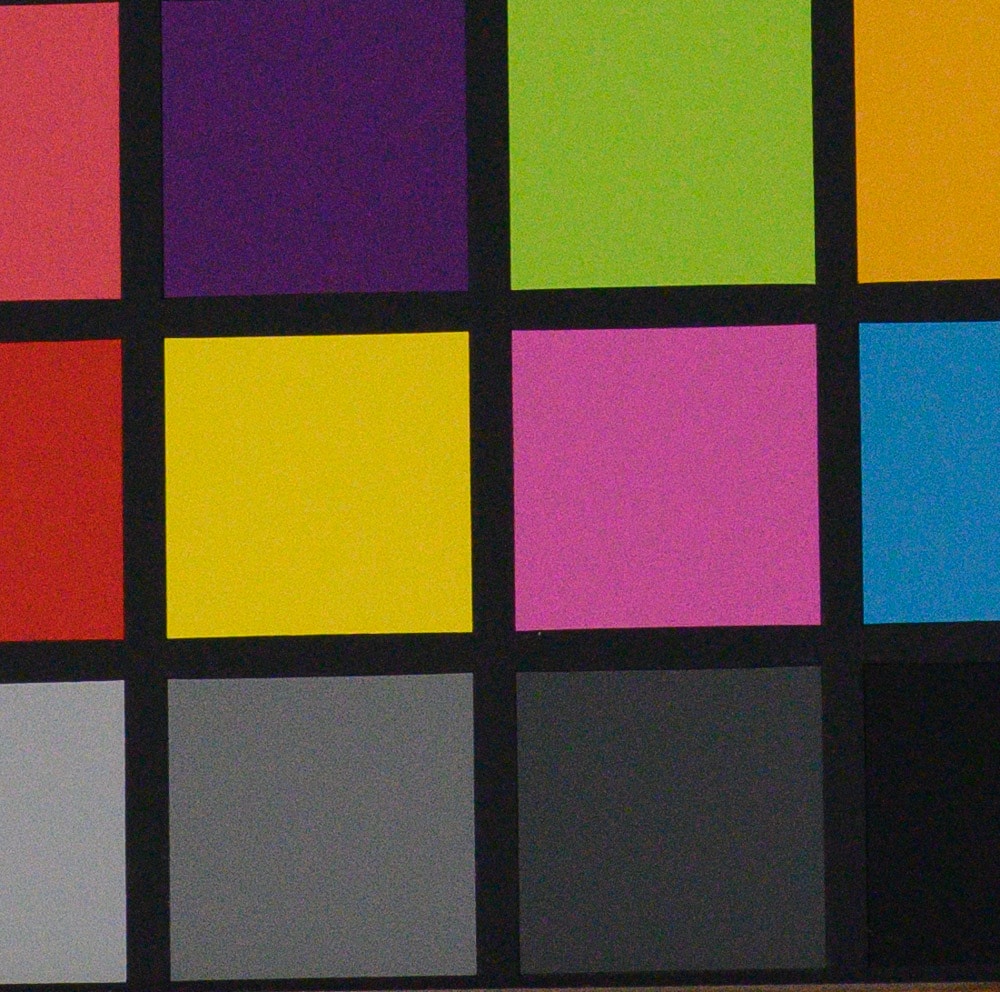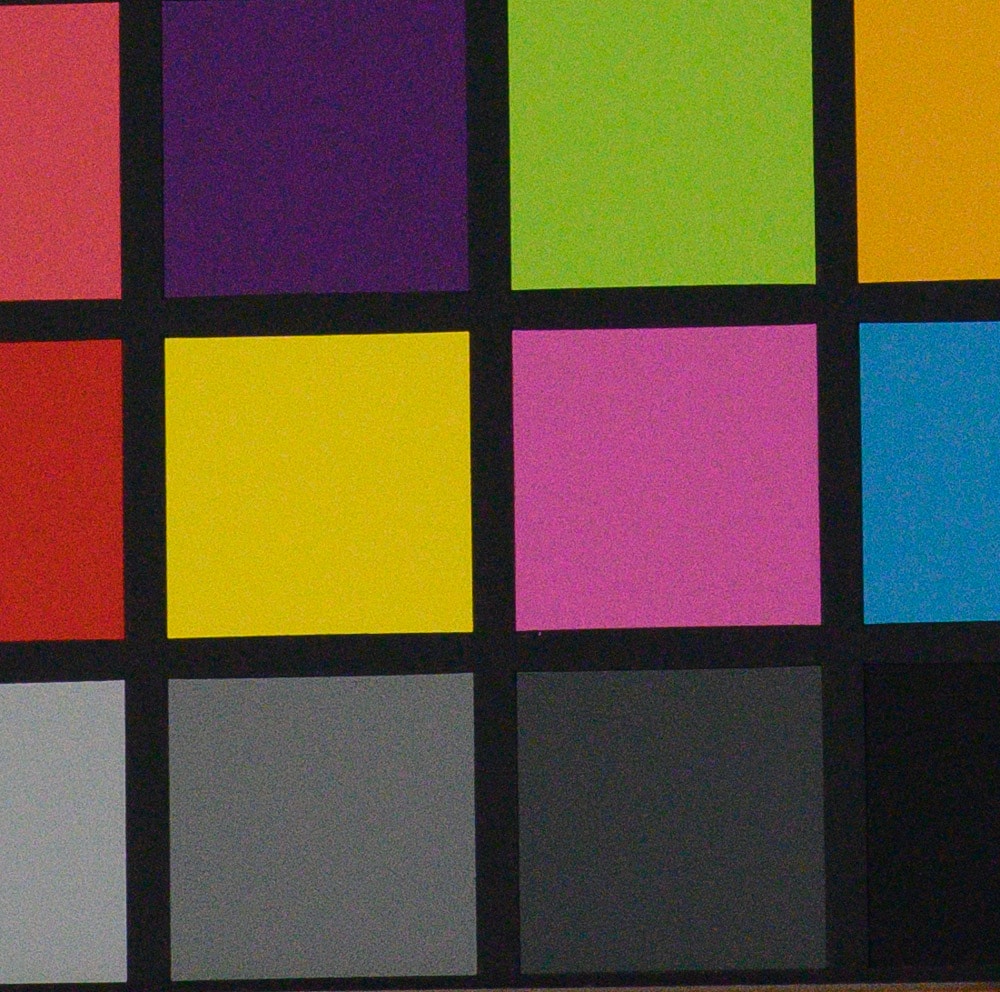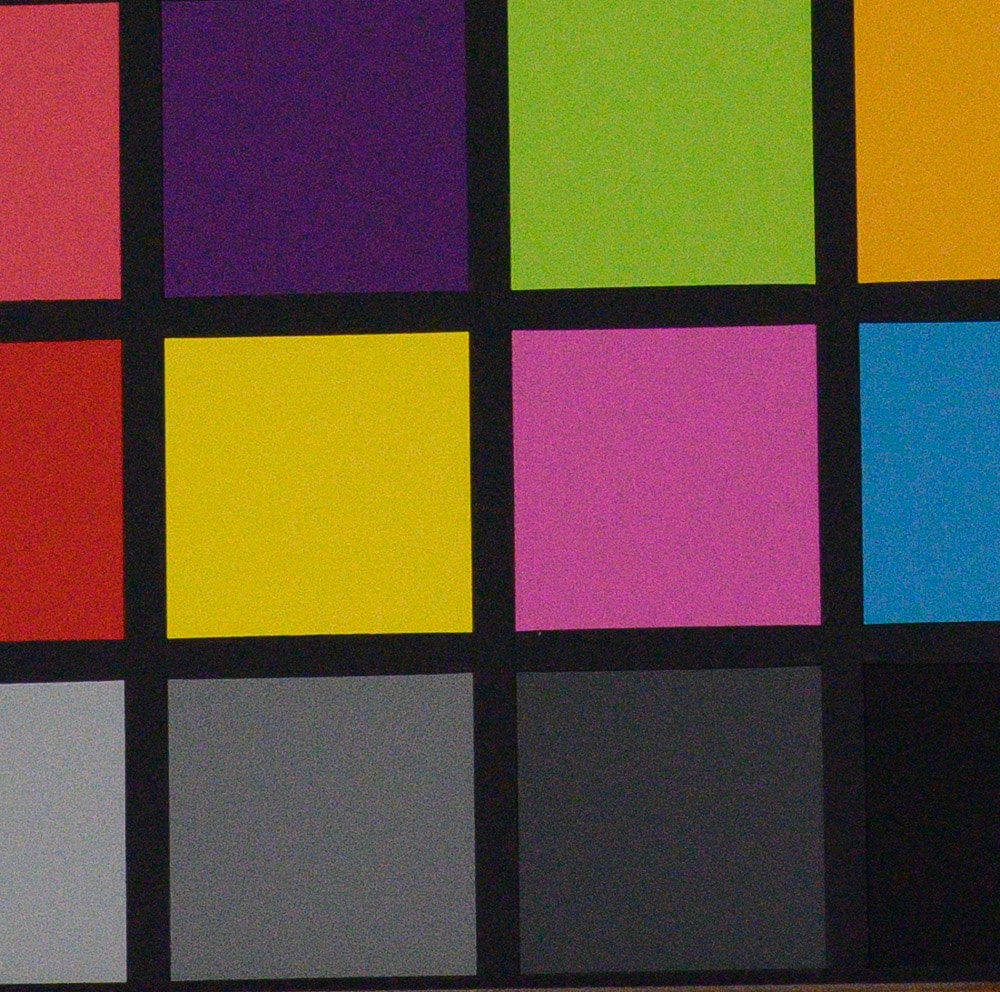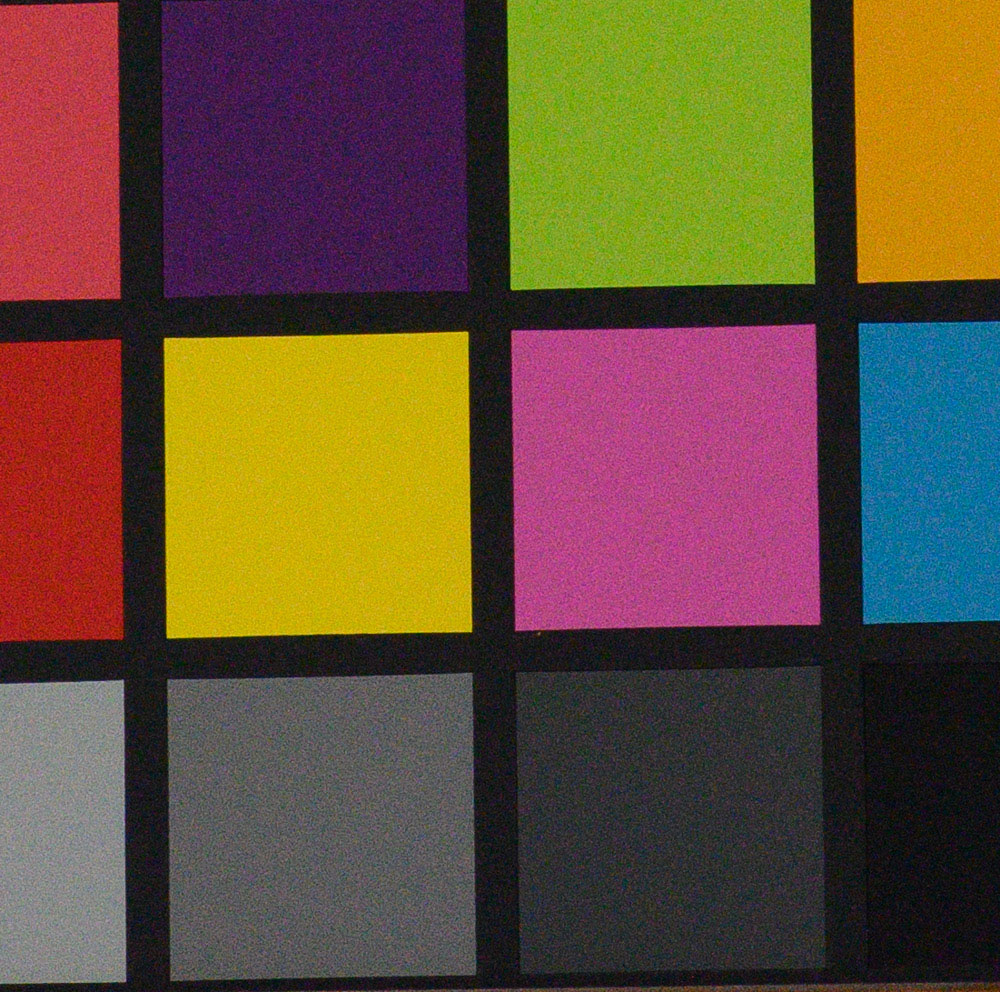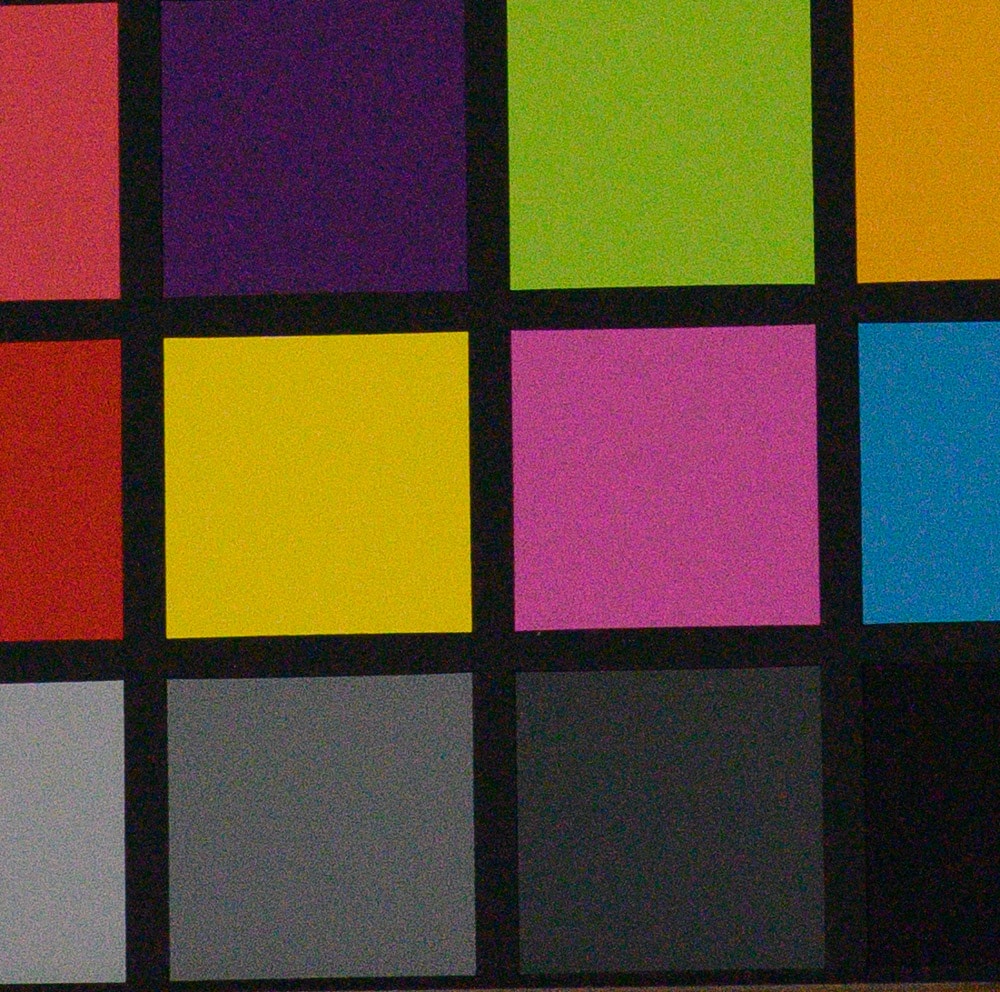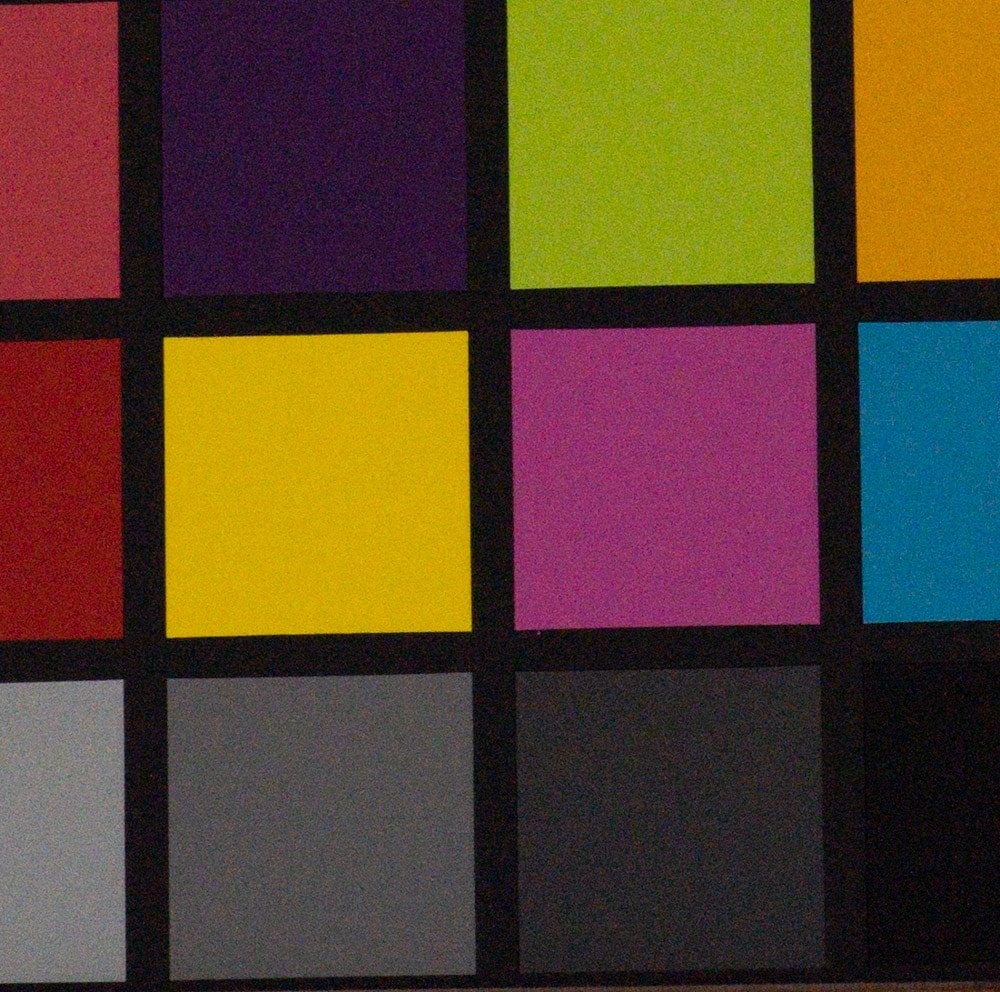 The row artifacts are minimal.
Here's a part of the image with some gradients: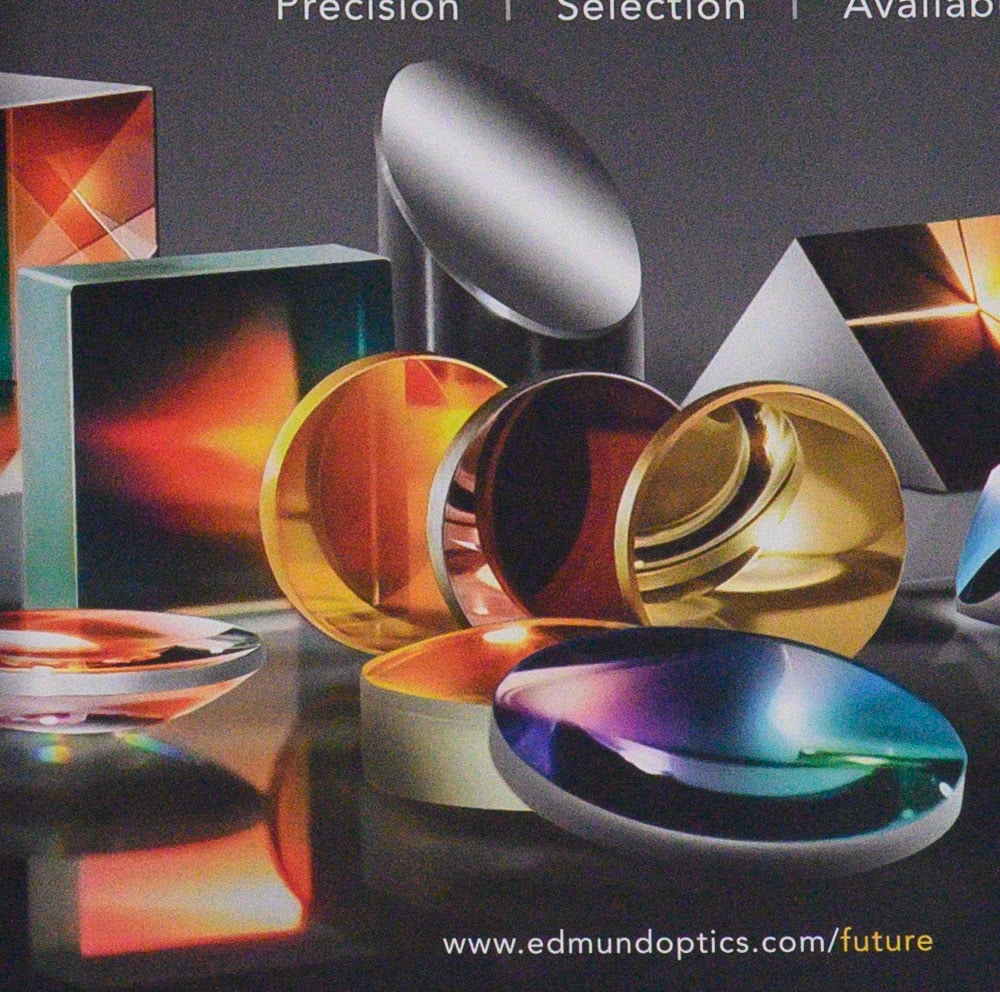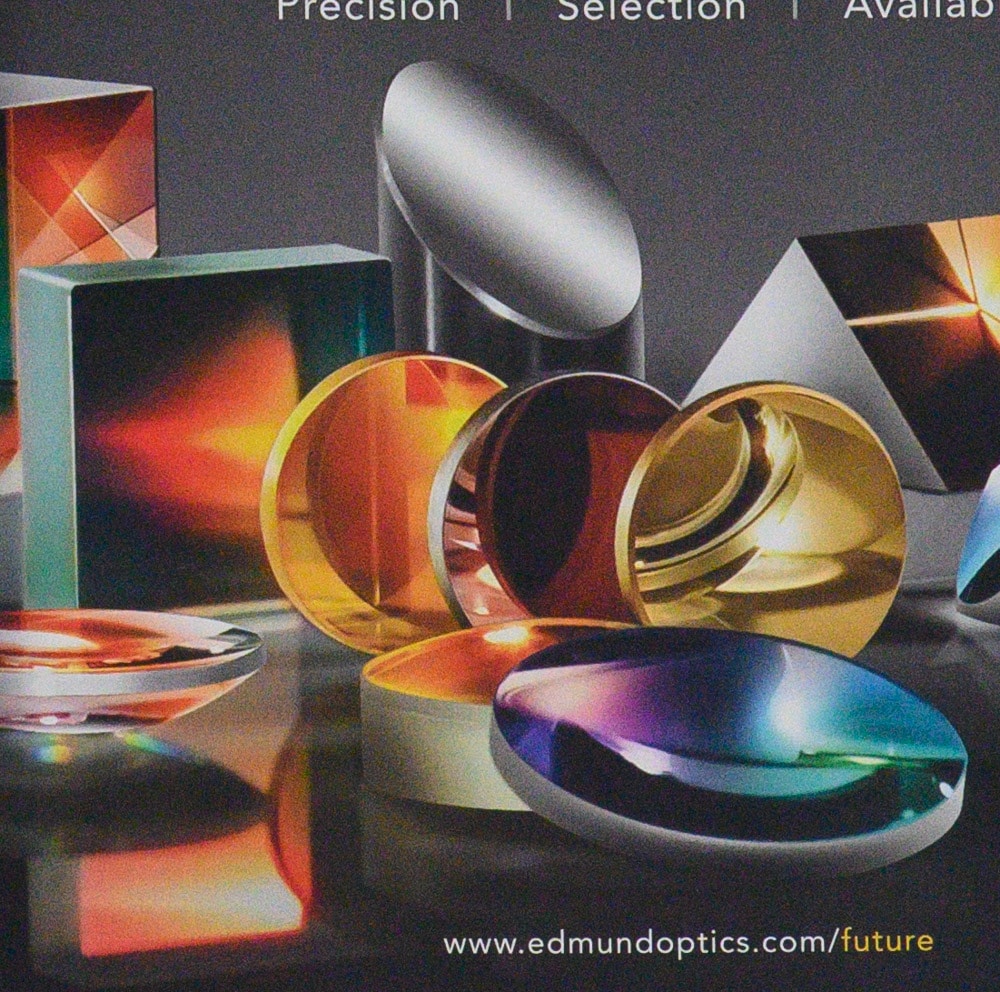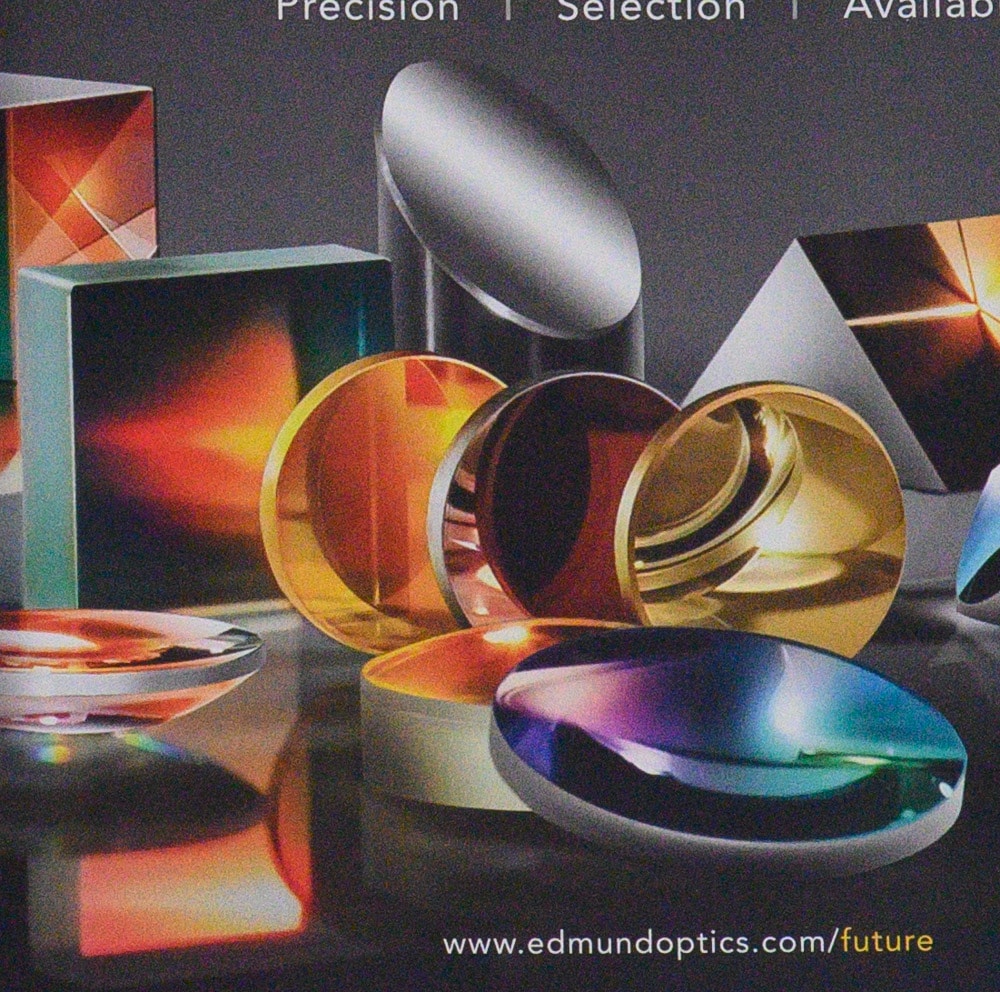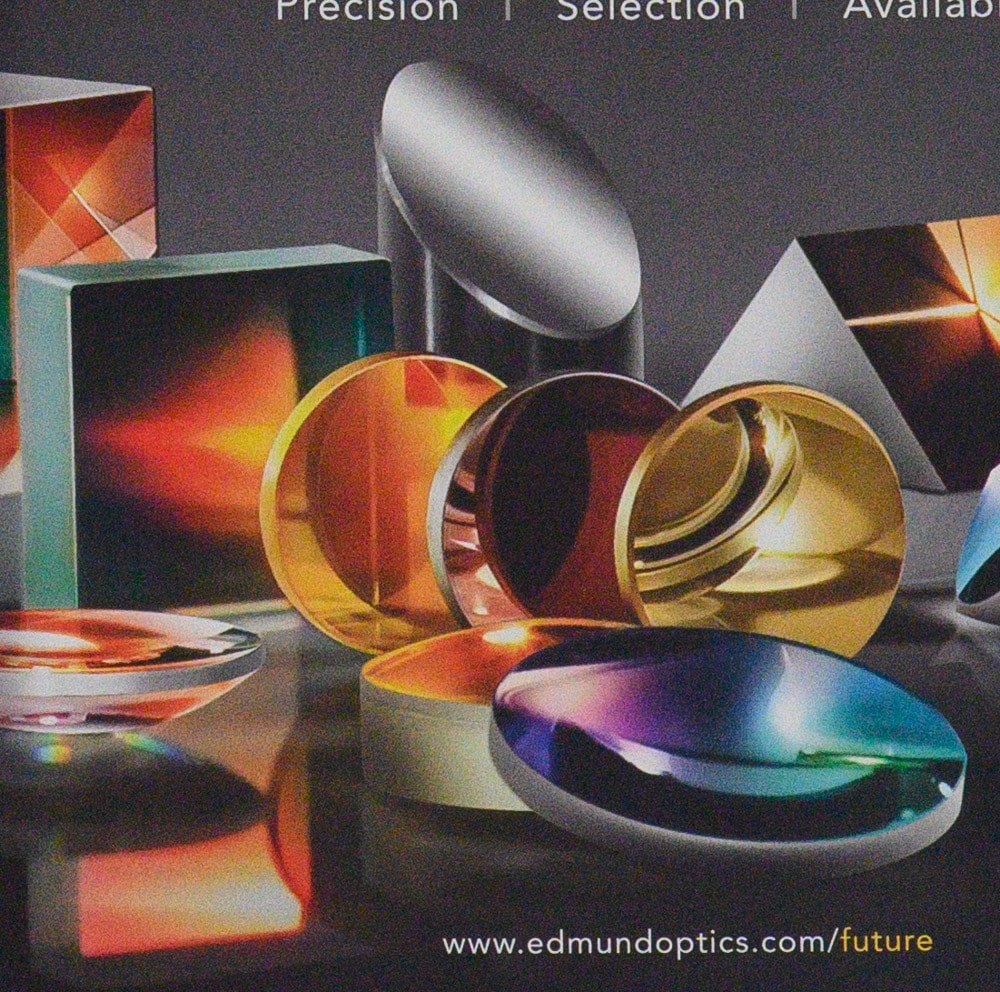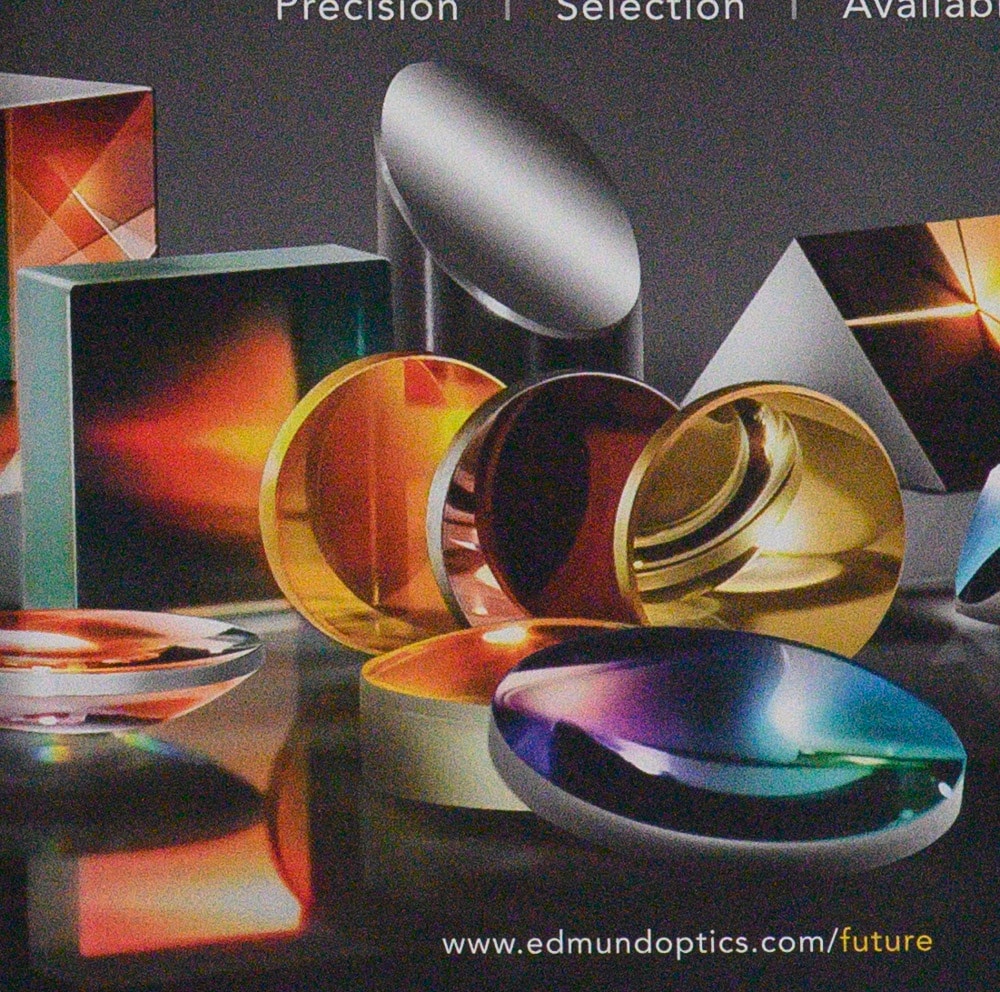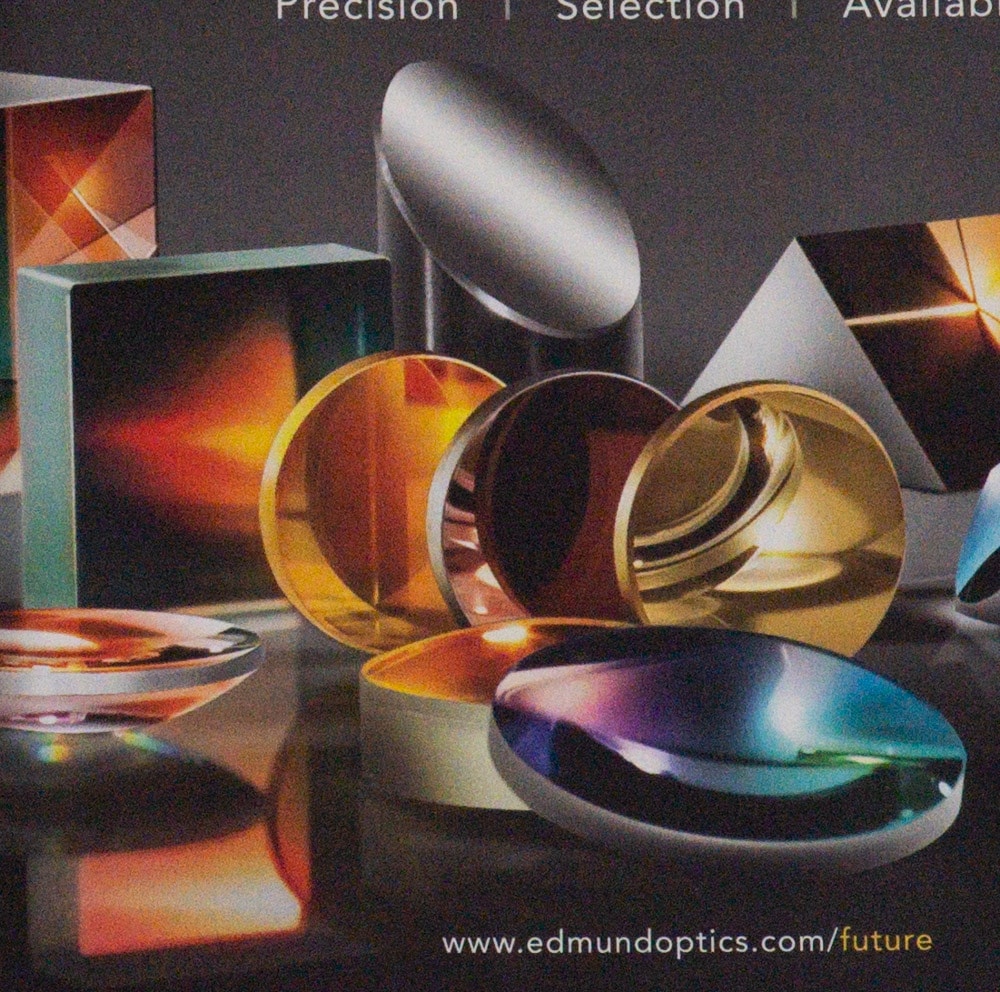 Pretty darned clean, and none of the color shifts that you'd see in a similar series with the a7RIV.