This is one in a series of posts on the Nikon Z9. You should be able to find all the posts about that camera in the Category List on the right sidebar, below the Articles widget. There's a drop-down menu there that you can use to get to all the posts in this series; just look for "Z9".
To measure how fast focal plane shutters are, I use a setup like this: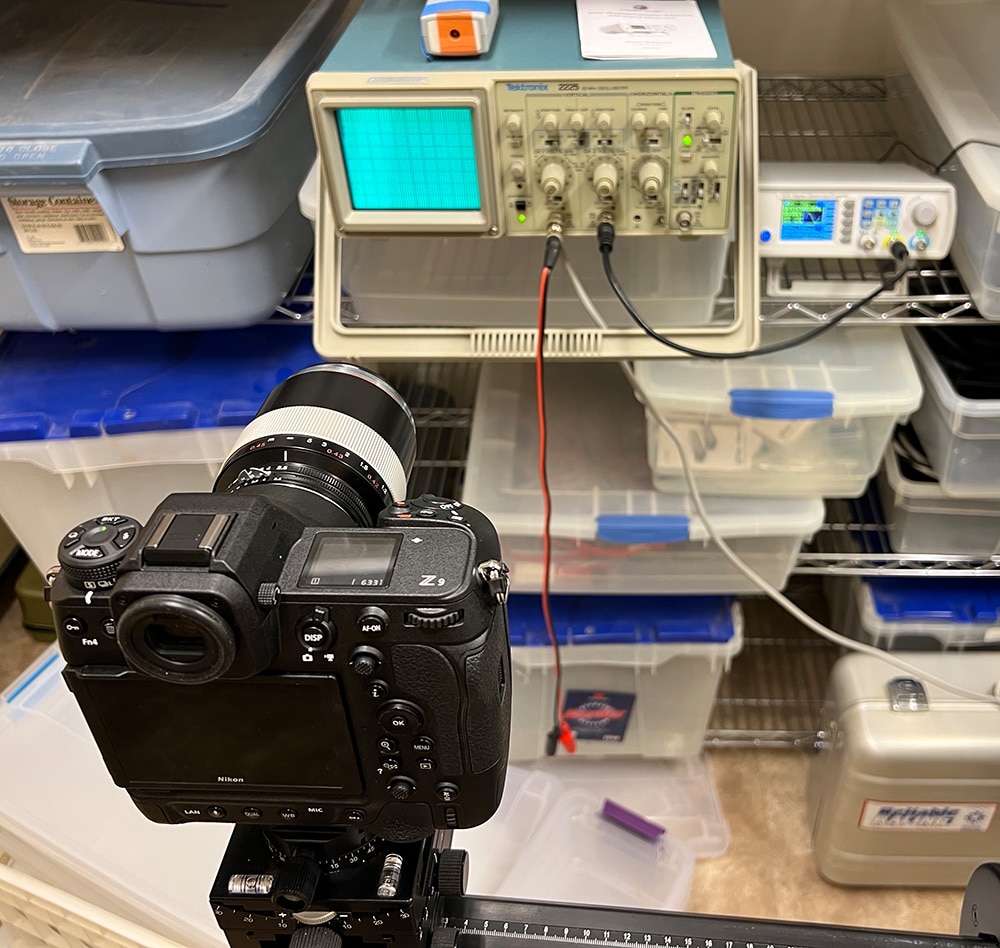 What do we have here?
Z9 on camera stand via a C1 cube
ISO 2000
Z9 set to 1/2000 second exposure
CV 125/2.5 on Z9
Lens set to f/2.5
Analog oscilloscope, sweep speed 0.5 milliseconds per division
Function generator set to produce a 10 KHz triangle wave
Here's the picture the camera took: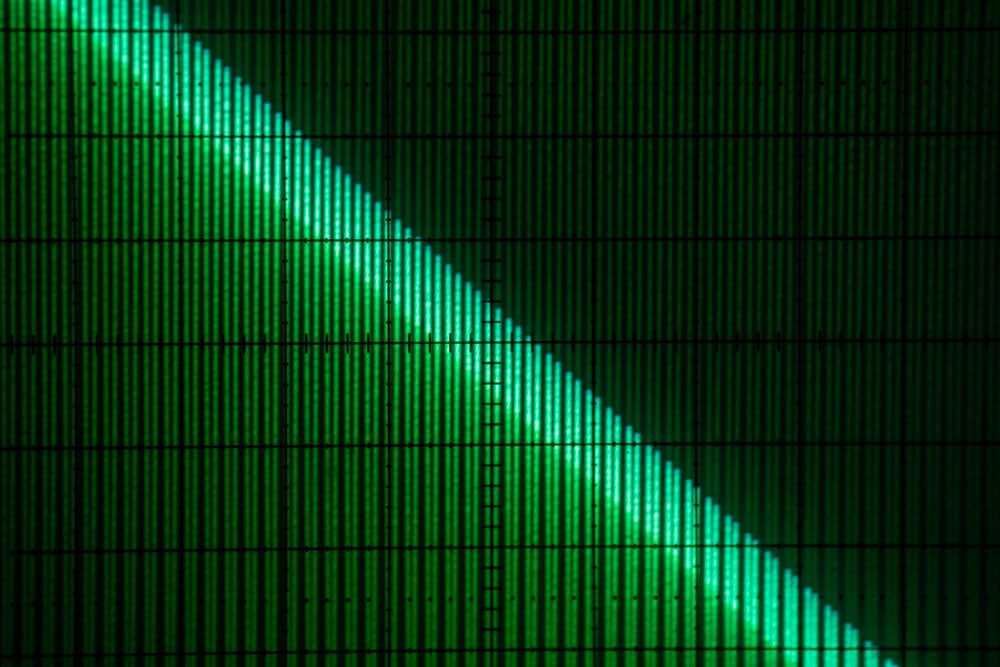 The bright green traces are the ones to look at.  The dimmer green traces are due to phosphor persistence in the scope. The width of the green band is about one division. One division is 500 microseconds. 1/2000 second is 500 microseconds. Earlier time is on the left, and later time is on the right. So the shutter exposes the sensor from the top of the image to the bottom. That's the same as saying the shutter exposes the sensor from the bottom of the sensor to the top. That is the way that Sony MILCs have done things, but is the opposite of the traditional Nikon shutter direction.
It takes 7.4 divisions for the start — and the end — of the exposure to travel from the top of the image to the bottom. That means it takes 3.7 milliseconds for that to happen. 3.7 milliseconds is 1/270 second.
Pretty fast for a FF electronic shutter.