This is one in a series of posts on the Sony alpha 7 R Mark IV (aka a7RIV). You should be able to find all the posts about that camera in the Category List on the right sidebar, below the Articles widget. There's a drop-down menu there that you can use to get to all the posts in this series; just look for "A7RIV".  This post is also about the GFX 100, and you can find more articles about that camera in a similar fashion.
The a7RIV 16-shot pixel shift feature, which uses half-pixel shifts, should in theory allow a big step up in resolution and freedom from aliasing. The resolution gains will be limited by the fact that the a7RIV microlenses have almost 100% coverage. With the addition of this new feature, how does the a7RIV compare with the 100 MP Fuji GFX 100?
I mounted an Otus 55/1.4 on the a7RIV, and an Otus 84/1.8 on the GFX 100. I set the 55 to f/2.8 and the 85 to f/4, which are approximately equivalent f-stops at the same picture height. I set up on a Siemens Star target with a mostly-text chart underneath it. Here is the scene with the GFX 100: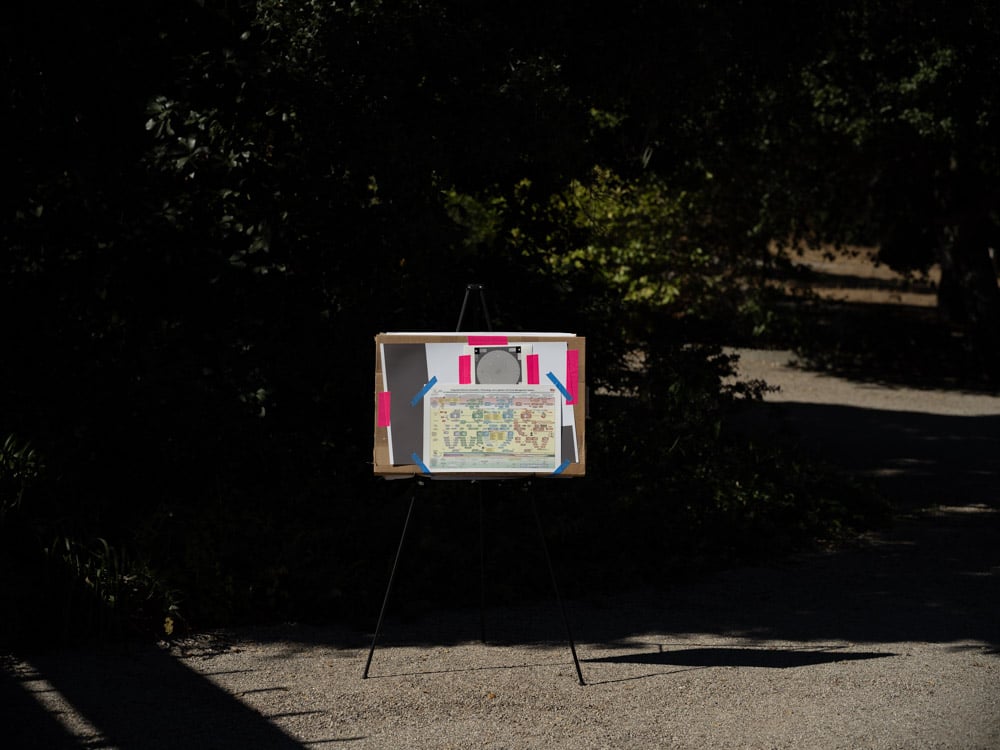 Here it is with the a7RIV, cropped to a 4:3 aspect ratio: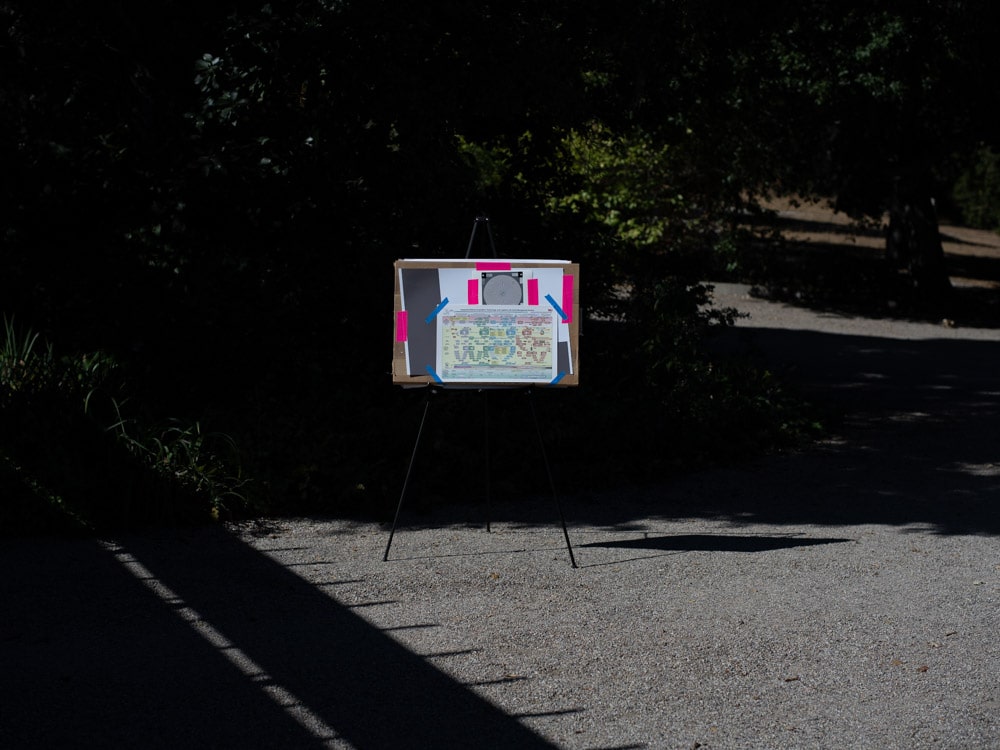 The 85 is a bit longer than would be perfect equivalence.
Using a 2-second self-timer with RRS legs and a C1 head for support, I made three sets of exposures with each camera, manually focusing for each set. ISO was 100. I used electronic shutter on the GFX,  and the pixel-shift feature in the a7RIV automatically invokes the electronic shutter. I developed the GFX 100 images in Lightroom with default settings except a minor exposure tweak and white balancing to the dark gray in the periphery of the Siemens Star. I developed the a7RIV 16-shot sets in Imaging Edge with defaults settings, exported them as TIFFs, and brought them back into Lightroom where they received the same white balance move. I took the sharpest of each of the three sets. They were all about the same, though.
Approximately same FOV 200ish% looks at the star: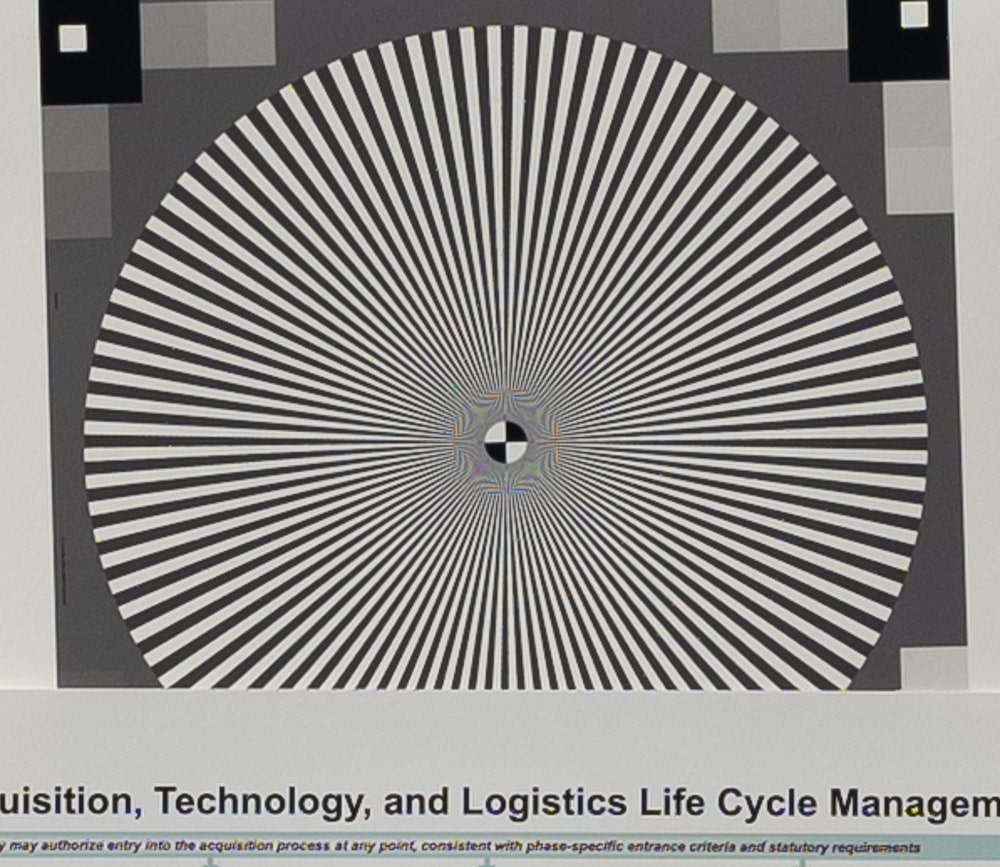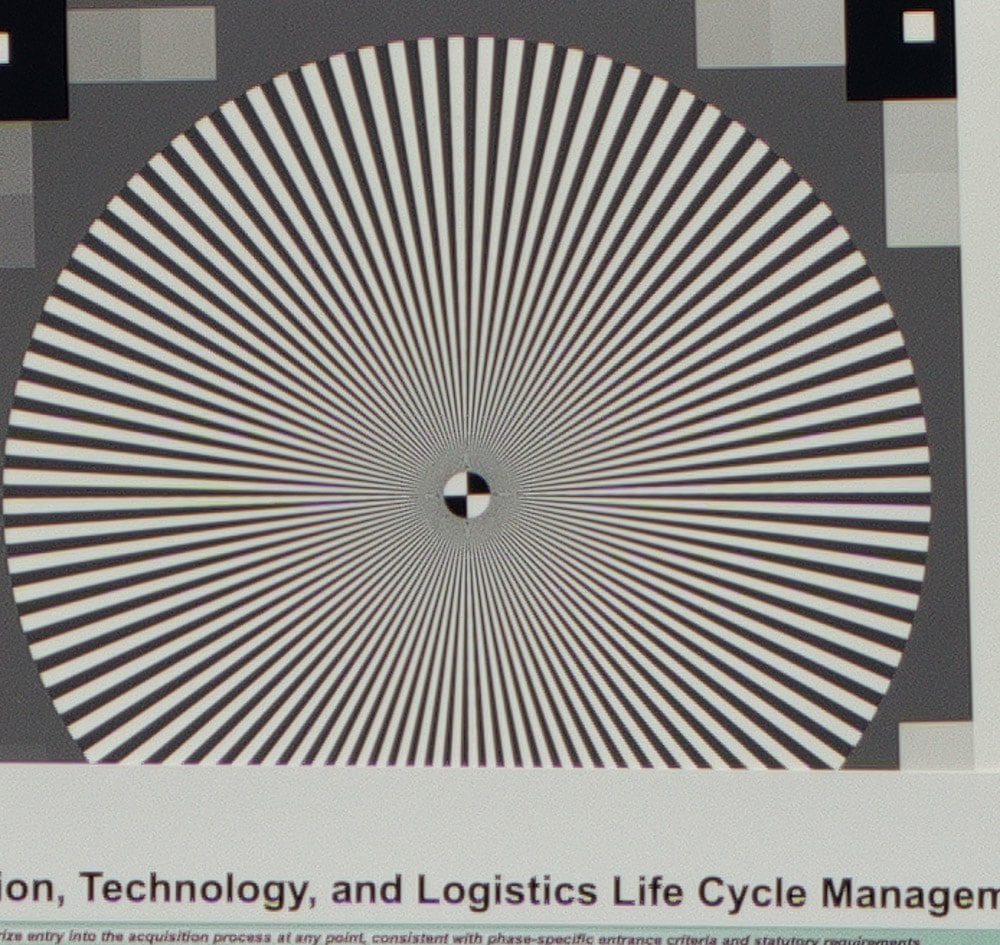 The GFX 100 has received more sharpening. Imaging Edge used to brutally oversharpen the a7RIII 4-shot pixel-shift images, but not anymore. The Sony image has about the same resolution. The big difference is the impressive reduction in aliasing provided by the pixel-shift technology.
Here's a look at the chart: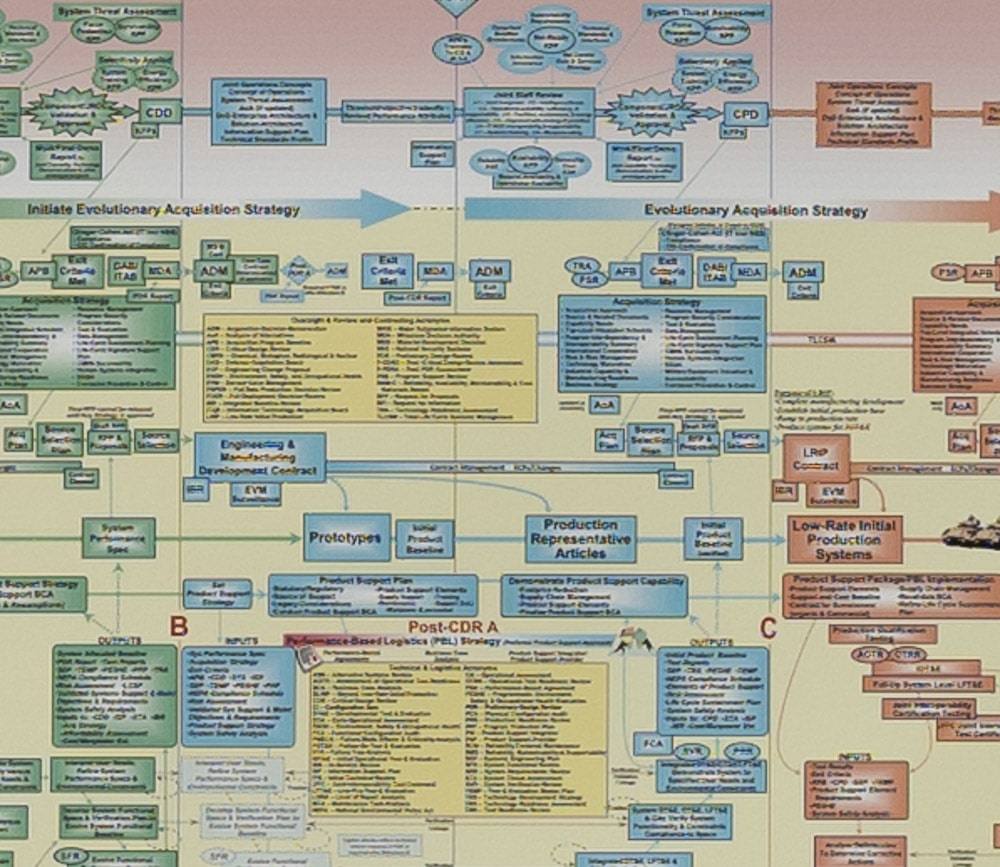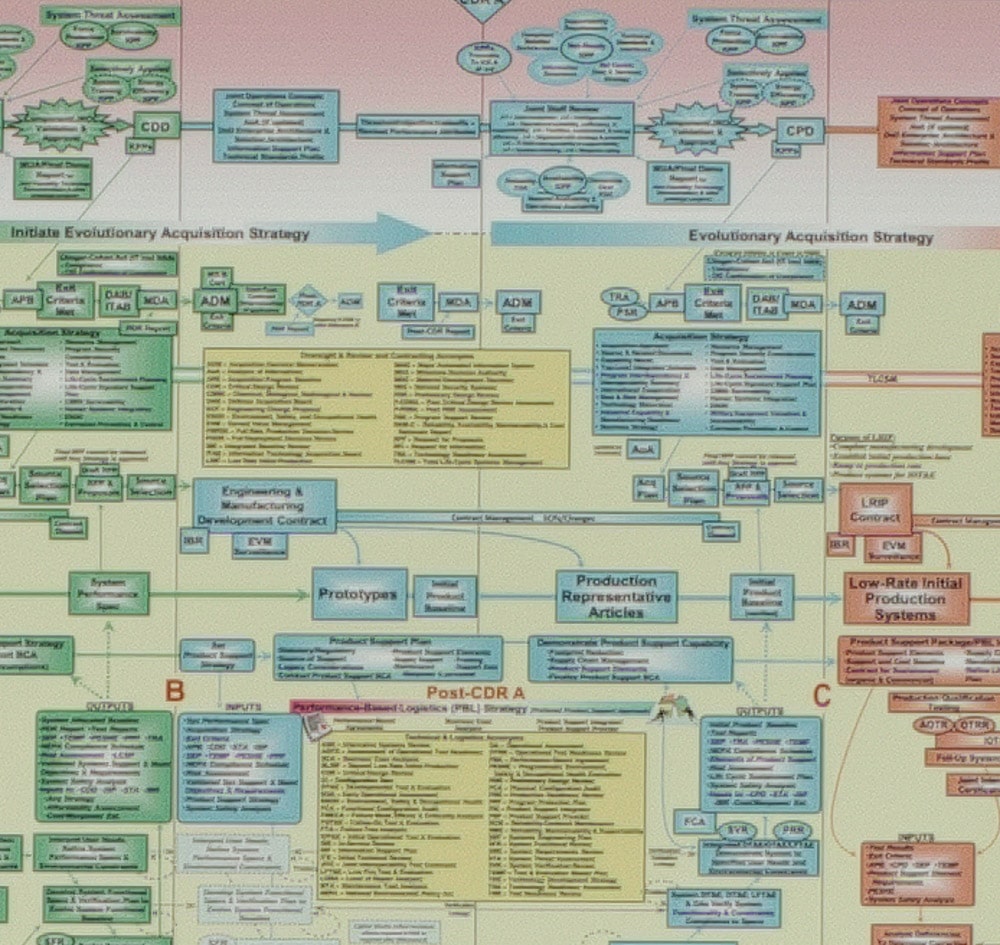 There are differences, but it's pretty close. Of course, you need a static subject and a solid camera support to use pixel-shift.
There are adjustments to the a7RIV 16-shot compositing. I will experiment with those.