I'm hoping the title made the oenophiles reading this blog chuckle a bit.
In the last post, I took a technical look at the out-of-focus performance of the Fujifilm 45-100 mm f/4 lens, and found it substantially inferior to that of the Fuji 110 mm f/2. Do these differences carry over into real-world shooting? This post takes a look at that. I photographed three wine bottles, which is a usual way for me to look at both the bokeh around the plane of focus and that well away from it.
First, I'll show you full-frame images, downsampled to web resolution.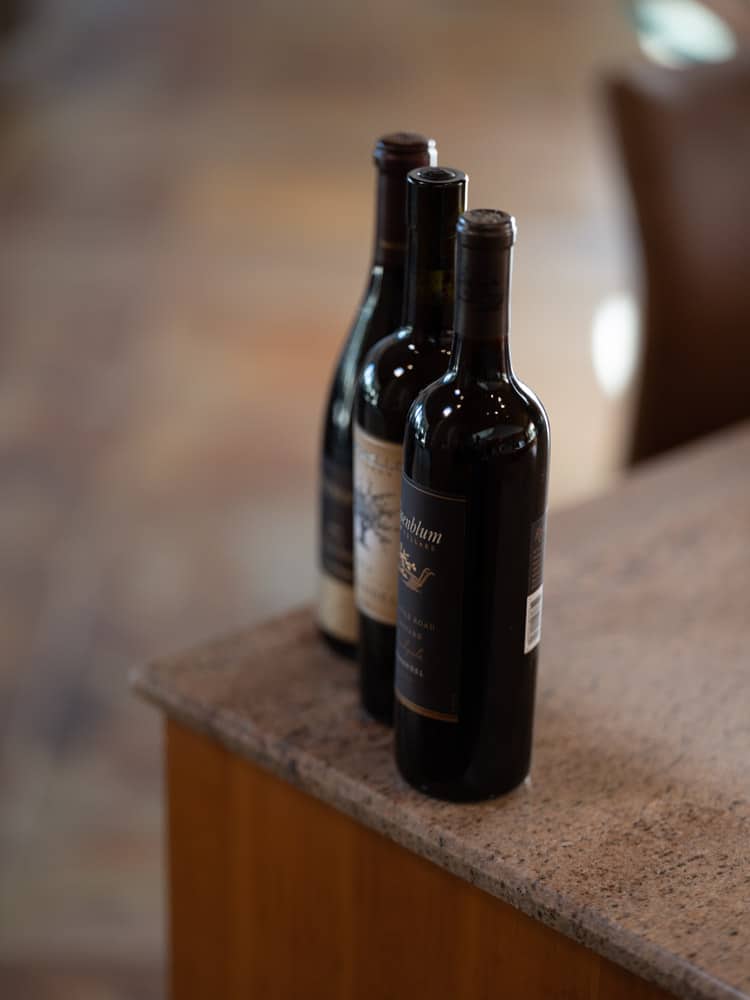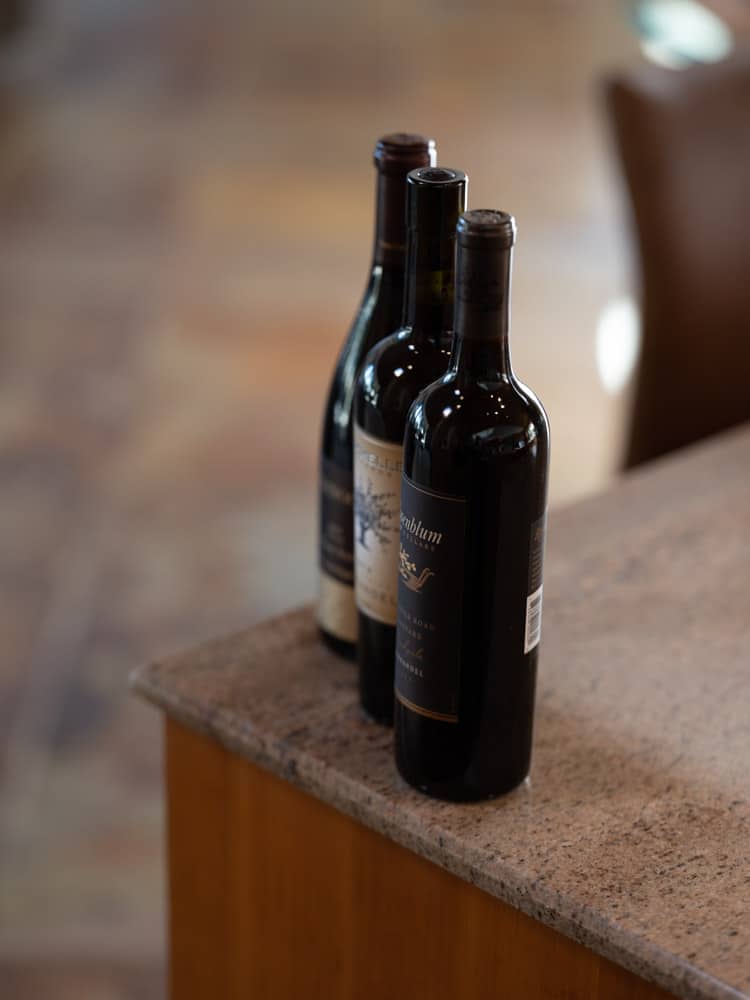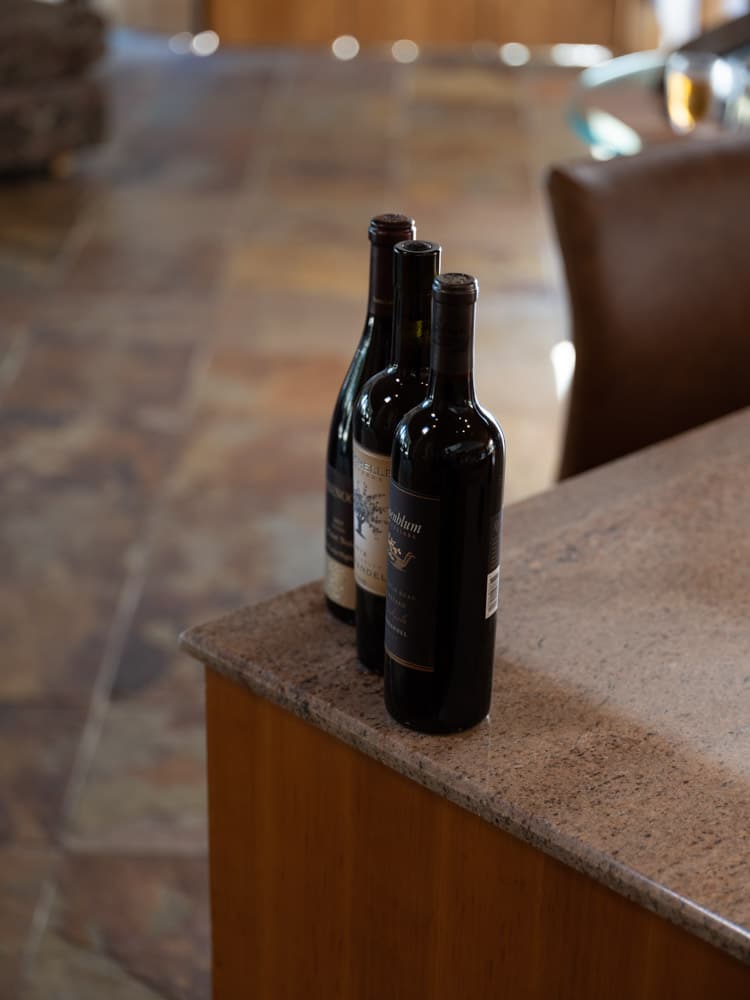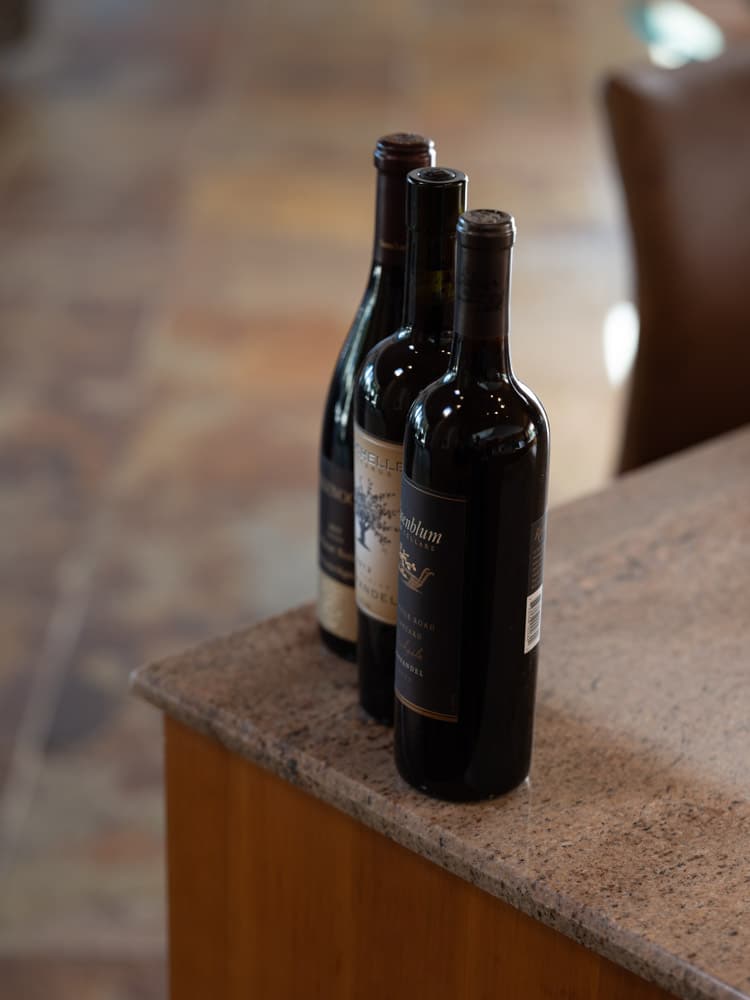 The camera position was the same for the two lenses, yet it appears that the focal length difference is greater than the putative 10%. Perhaps the entrance pupil of the 45-100 at 100 mm is further from the subject than that of the 110? One of the effects of this is to make the out-of-focus areas of the 110 shot blurrier/creamier, than the zoom images. The 45-100 bokeh looks edgier, but that is at least partially because of the differences in out-of-focus blur.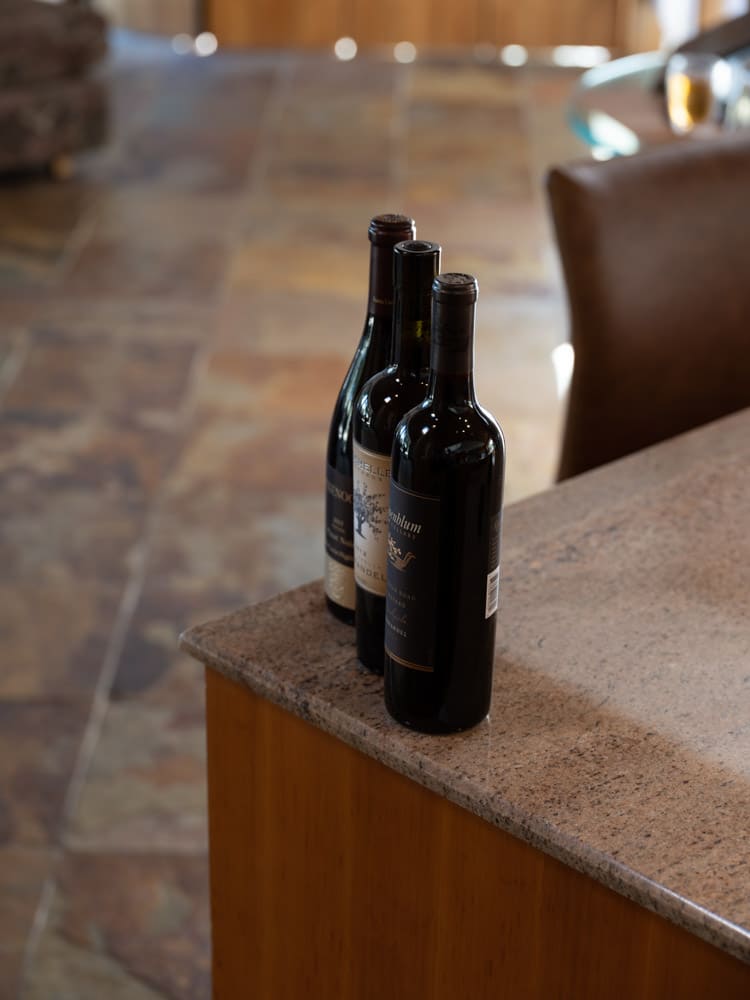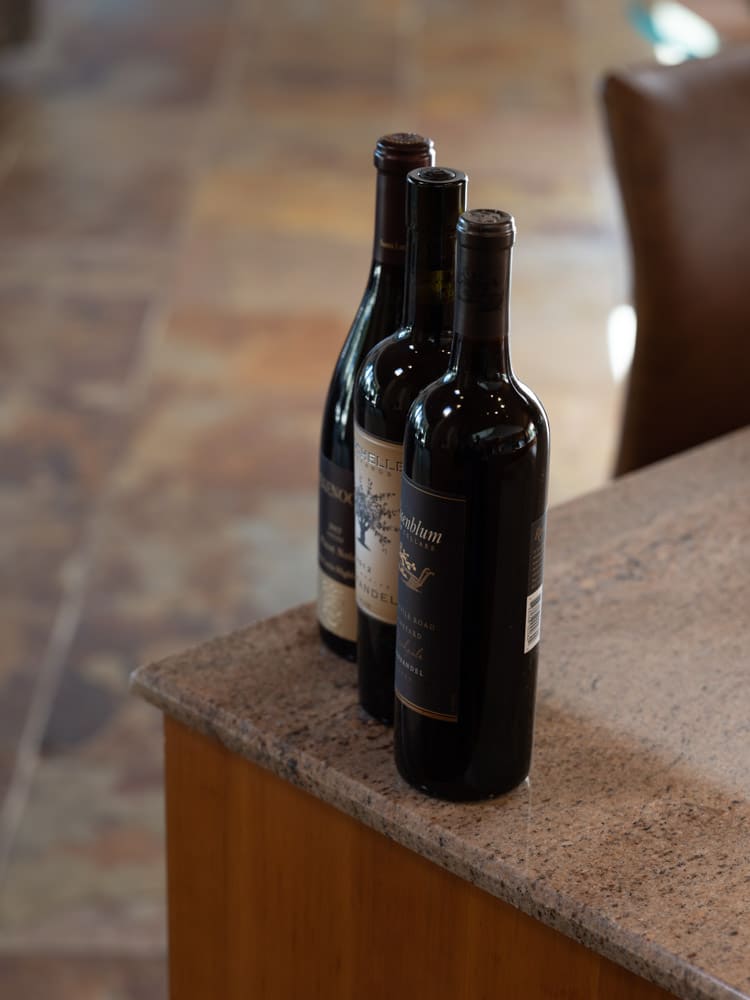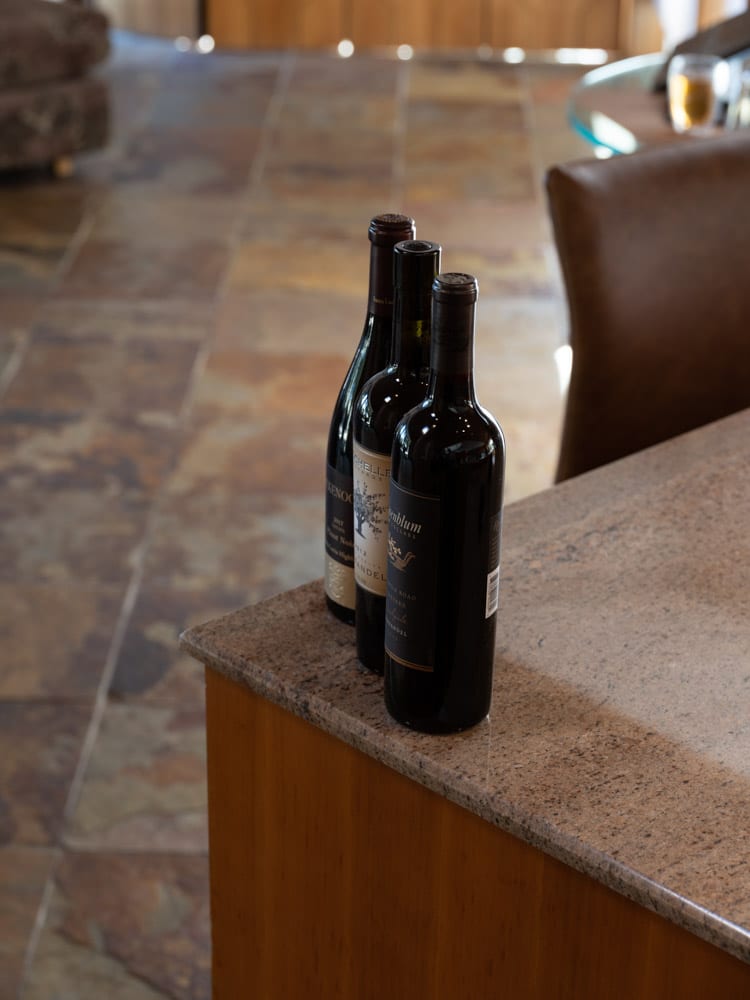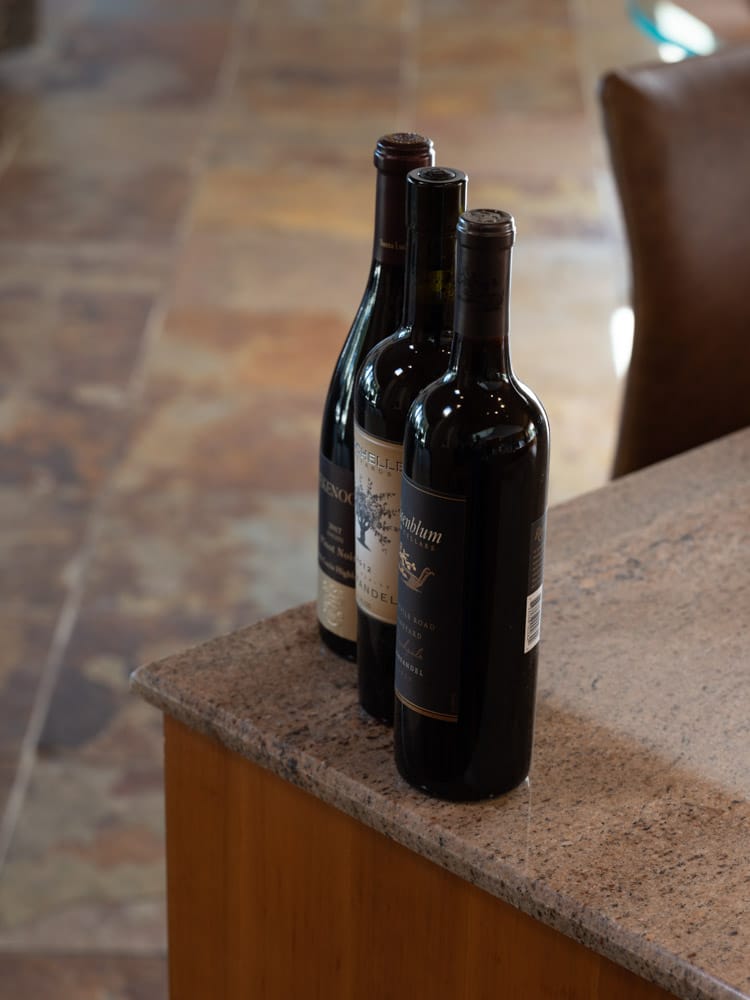 Now we'll look at some crops at about 70% magnification, to see how the lenses handle the transition from in-focus to out-of-focus. At this point, I should mention that the Lightroom sharpening was amount 20, radius 1, detail 0.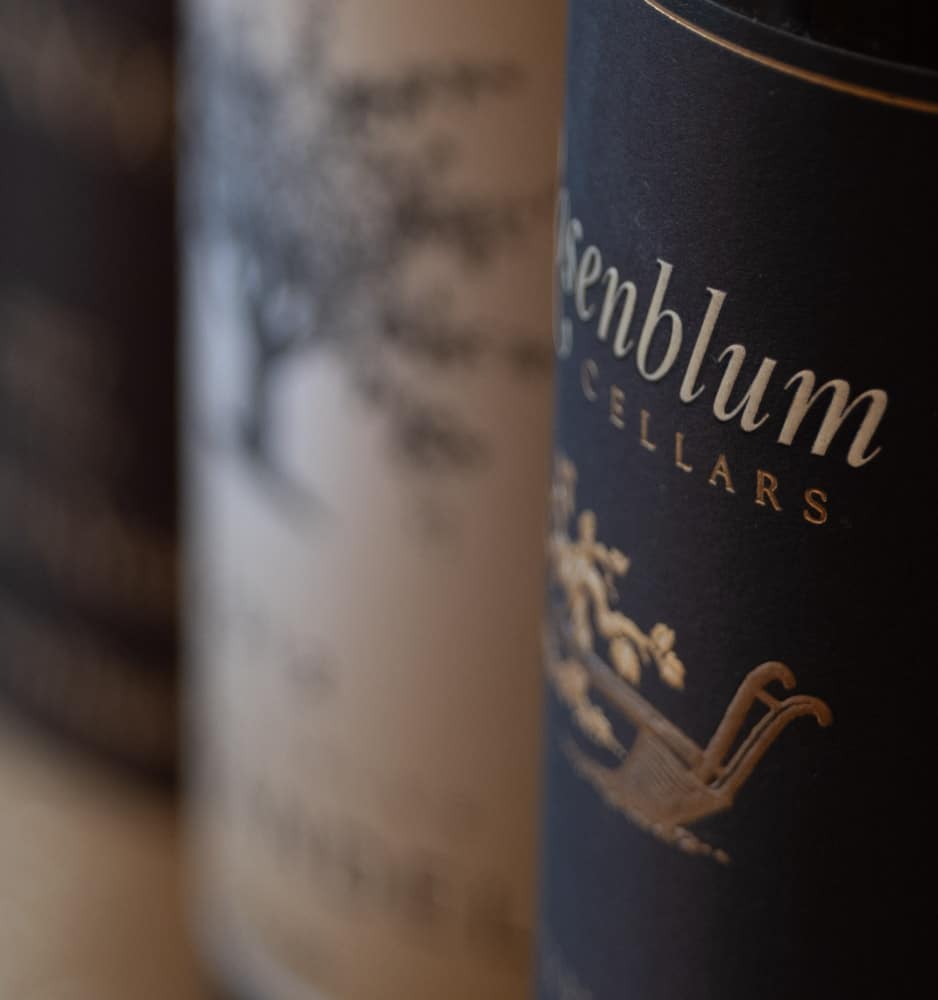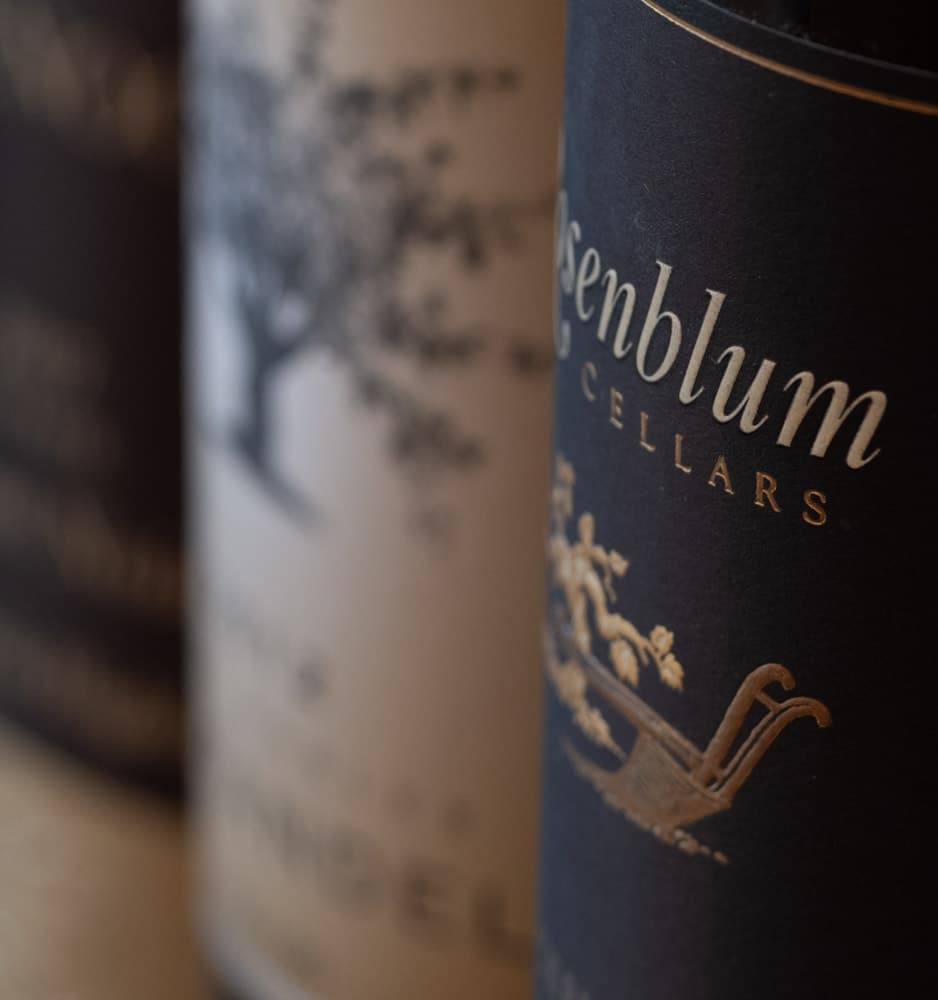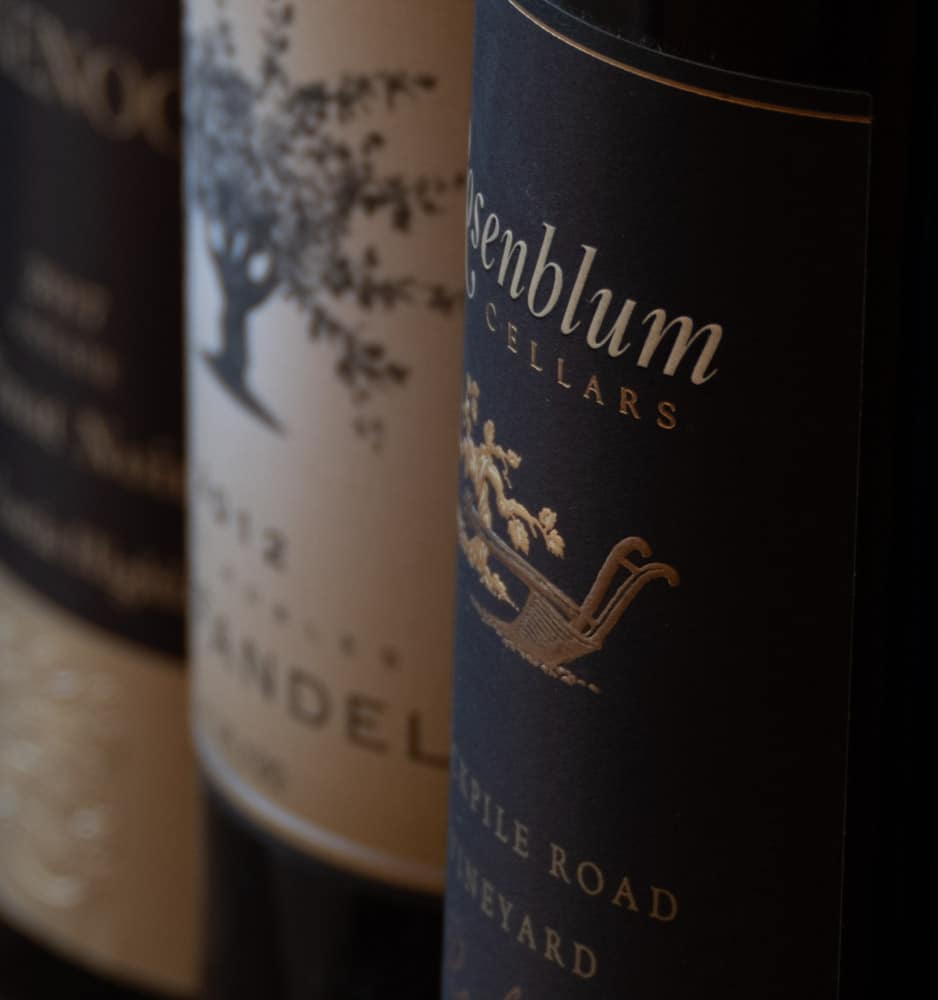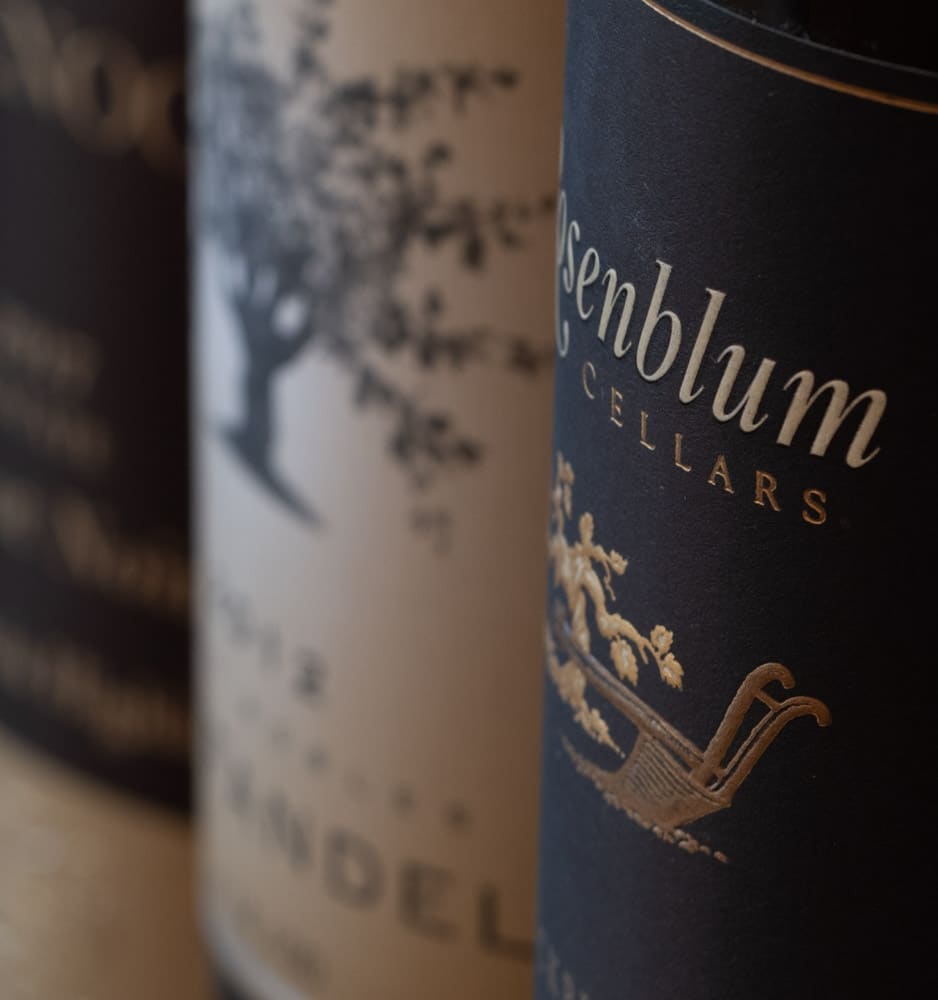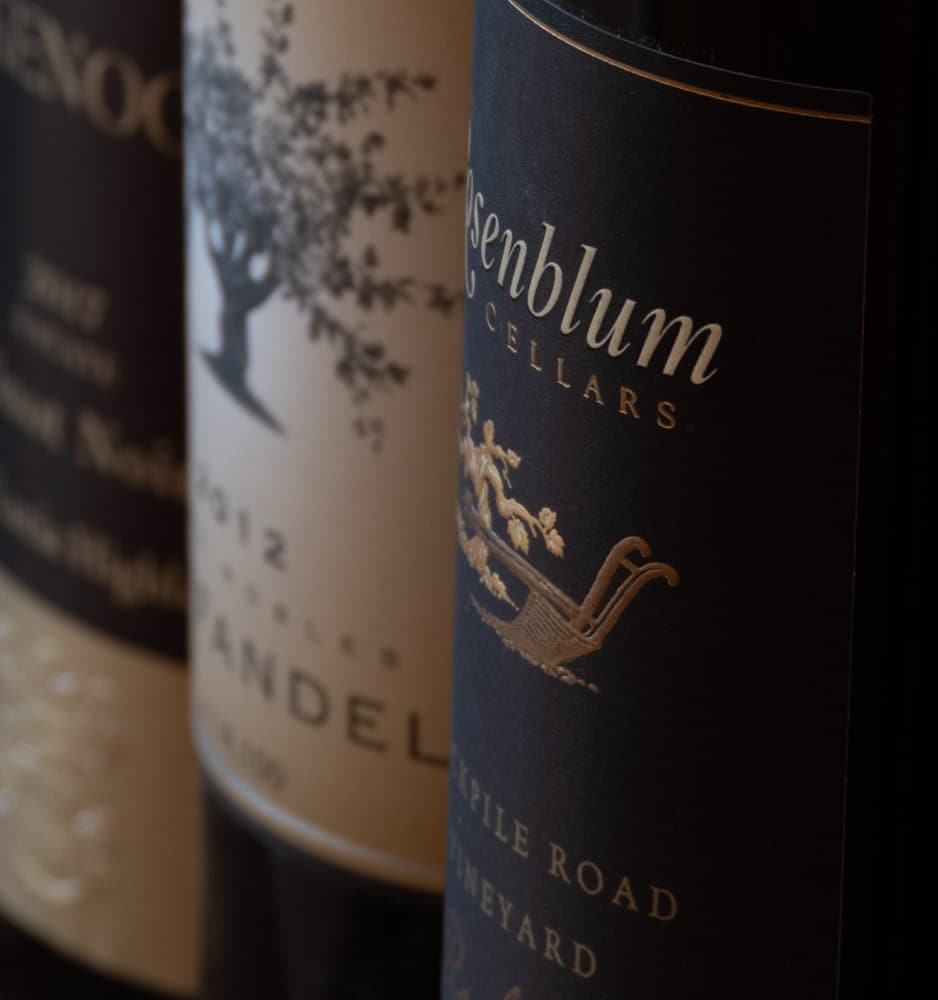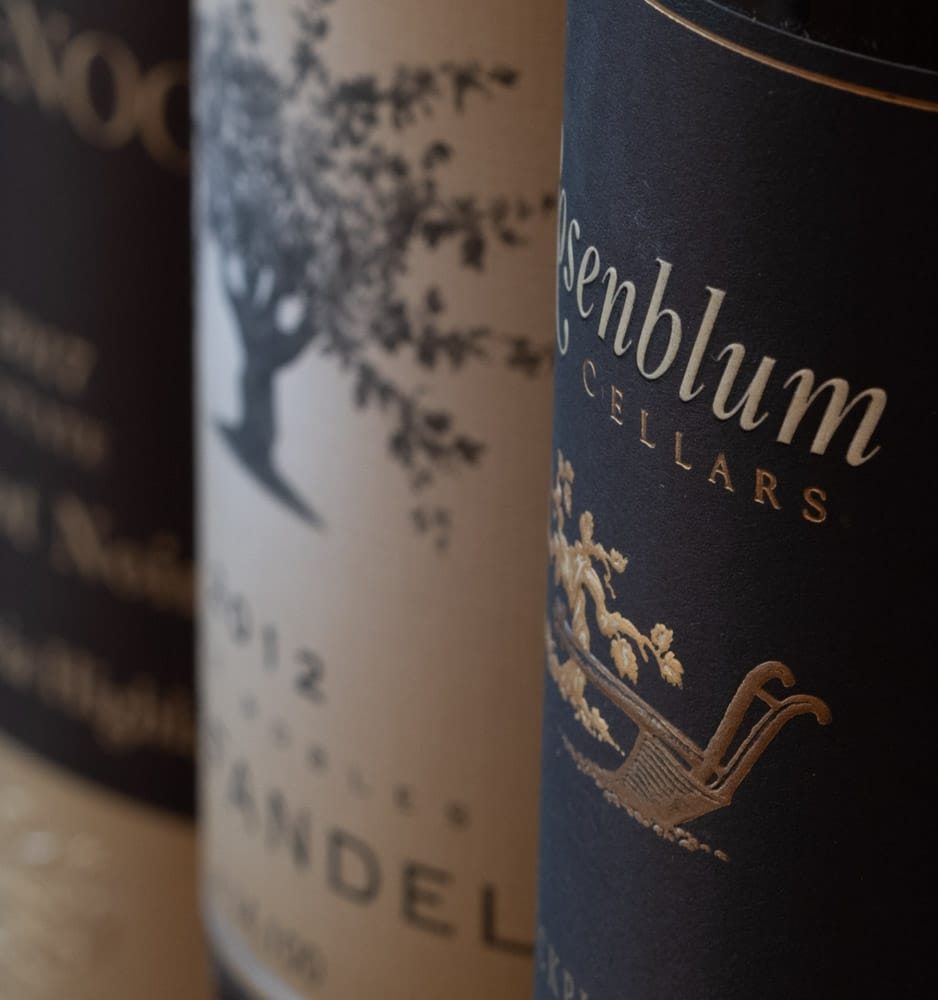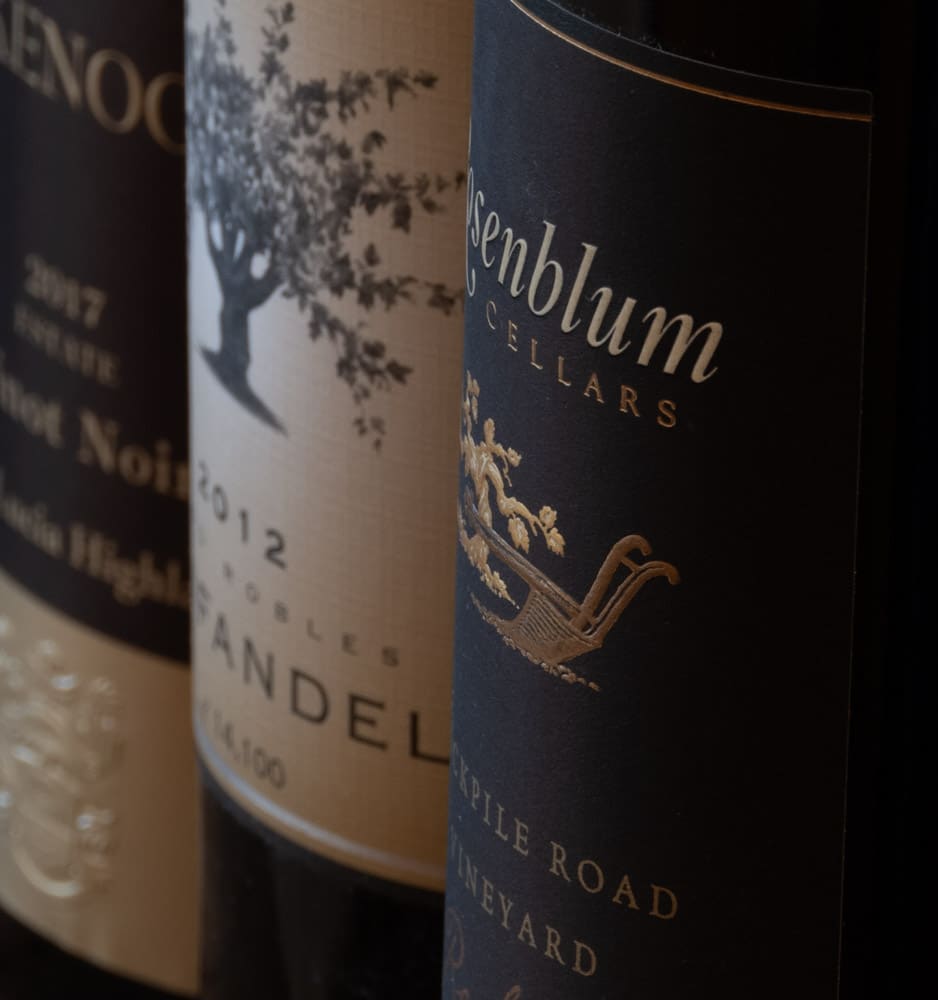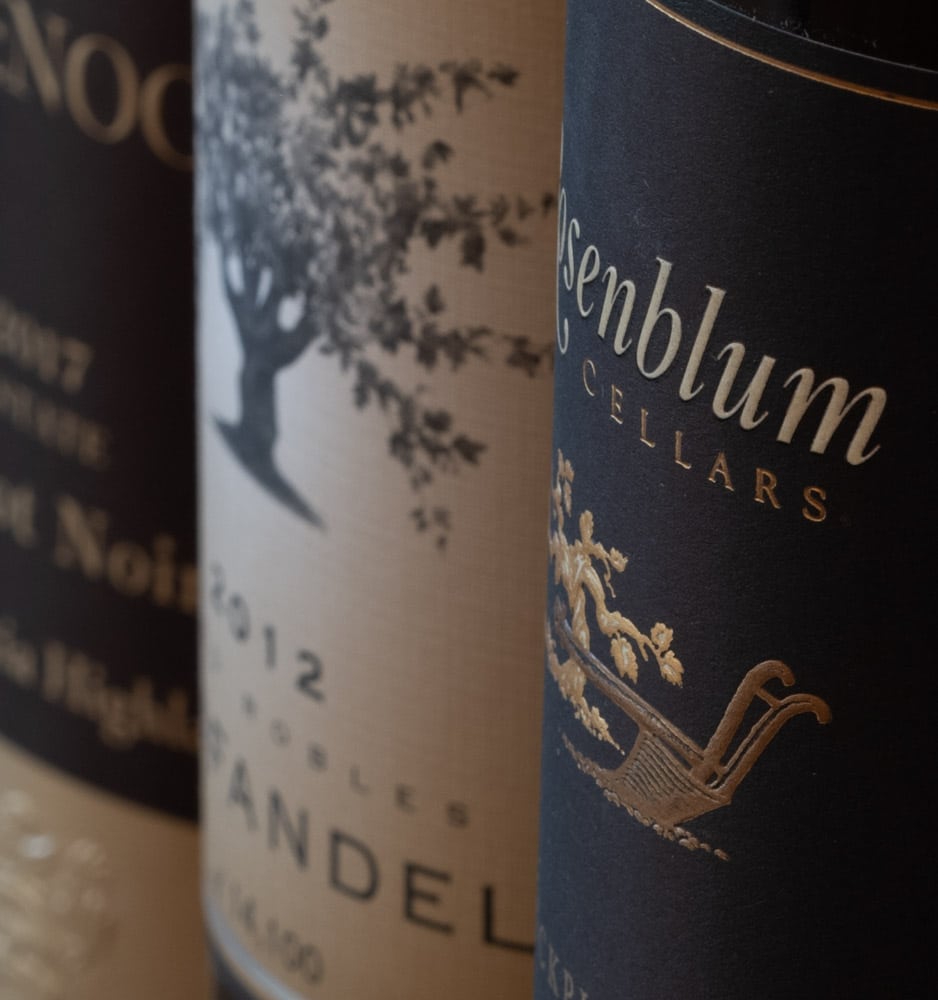 I'll let you draw your own conclusions. I'm not real happy with this test. I will measure the relative focal lengths of the two lenses and see if there's some way to make the playing field more level for a comparison.