In the previous test, I was surprised to find that the focal length of the Fujifilm 45-100 mm f/4 at close range seemed to be more than 10% shorter than the Fuji 110 mm f/2. It could be that the marked focal lengths weren't accurate on one or both of the lenses. Or it could be that the focal length changes with distance faster for the 45-100 than for the 110/2.
I set the 45-100 to 100 mm and took an image of a three-mile-distant ridge: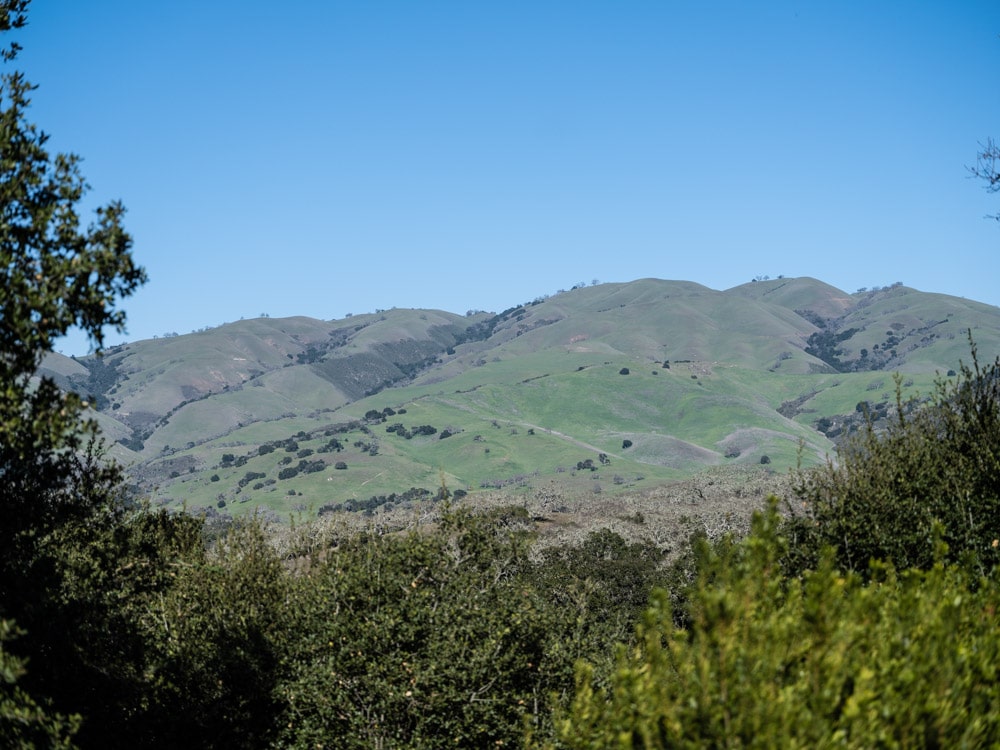 Then I did the same with the 110/2
I stacked the images as Photoshop layers, and, using the ruler,  I measured the distance between two trees about two thirds of the image width apart. I got 24.676 inches for the 45-100, and 27.49 for the 110. That's a ratio of 1.11, which is very close to the nominal 1.1.
All lenses — at least all that I know of — that rely entirely on internal focusing, and quite a few that don't, focus by shortening the focal length of the lens as you focus closer. So you'd expect that a 100 mm lens isn't 100 mm at three feet. But some lenses change focal lengths more than others. Determining the focal length of a lens when it is close focusing can be quite involved. The thin lens equations don't work well there. So I did something quick and dirty. I took a picture of a ruler with the 45-100 with the sensor 32 inches from it: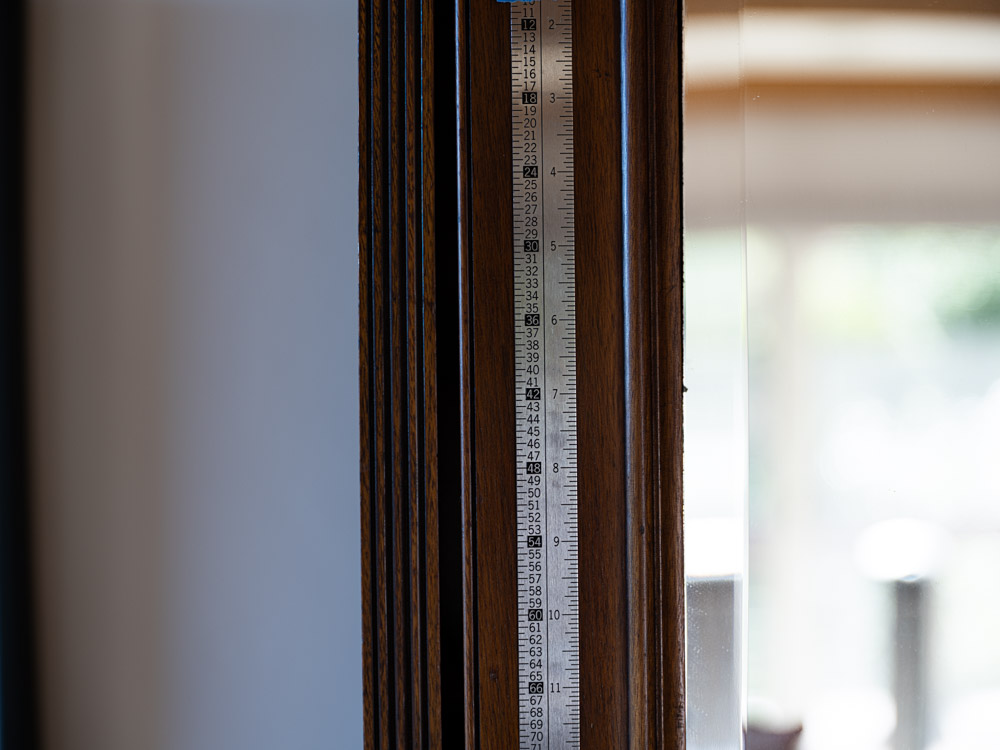 Then I changed the distance to 35.2 inches (32*1.1), and reshot with the 110/2: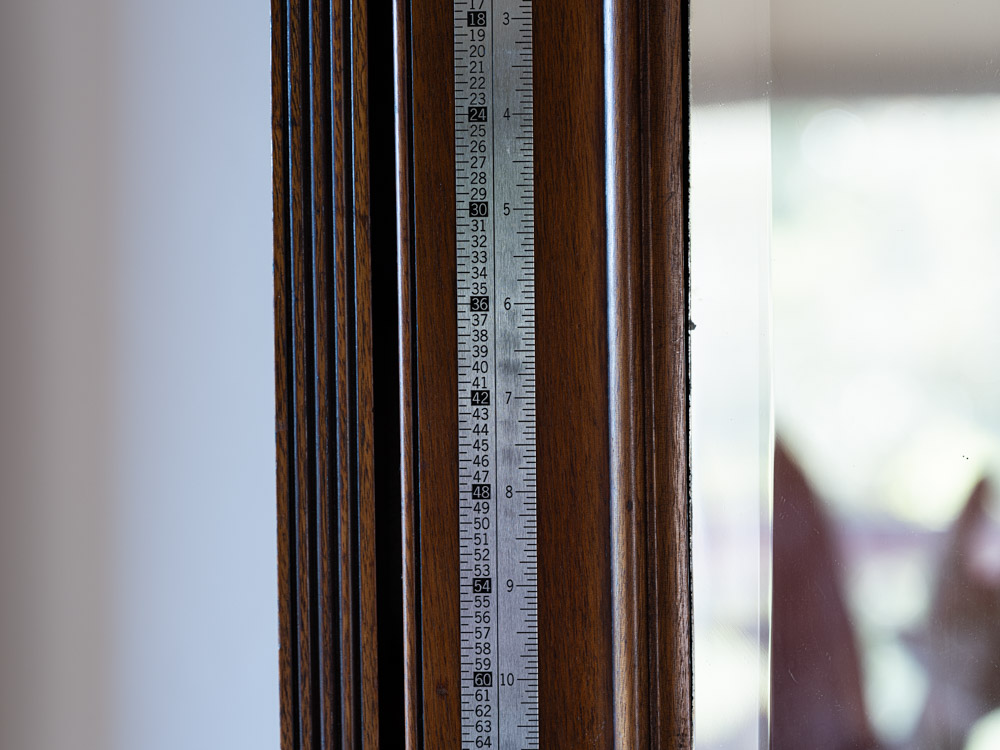 The field of view should be about the same. It isn't; the 45-100 has a much wider field than you'd expect. In fact, if we use the 110 as a reference (setting aside the fact that its focal length is shorter than 110 mm focused that close), the 45-100's focal length is a bit less than 80 mm.
If you were planning on using the 45-100 for portraiture, you may want to take this into account.