I've had some questions about the bokeh of the Fujifilm 45-100 mm f/4. There are two aspects to bokeh.
The first is relatively simple: how do the far-out-of-focus point spread functions (PSFs) vary across the frame, and what it their nature? That's what determines the bokeh characteristics of the background on a wide-open, close-range portrait.
The second is quite complex, by virtue of an additional dimension: how does the nature of the point spread function vary through the in-focus plane, and how does that vary across the frame?
We can look at the first question by making out of focus images of a point source at various places in the frame. For this test, I used an artificial star with a 100 um aperture, gelled to reduce some of the blueness of the LED. Target distance is about 7 meters, and the lens was focused to one meter.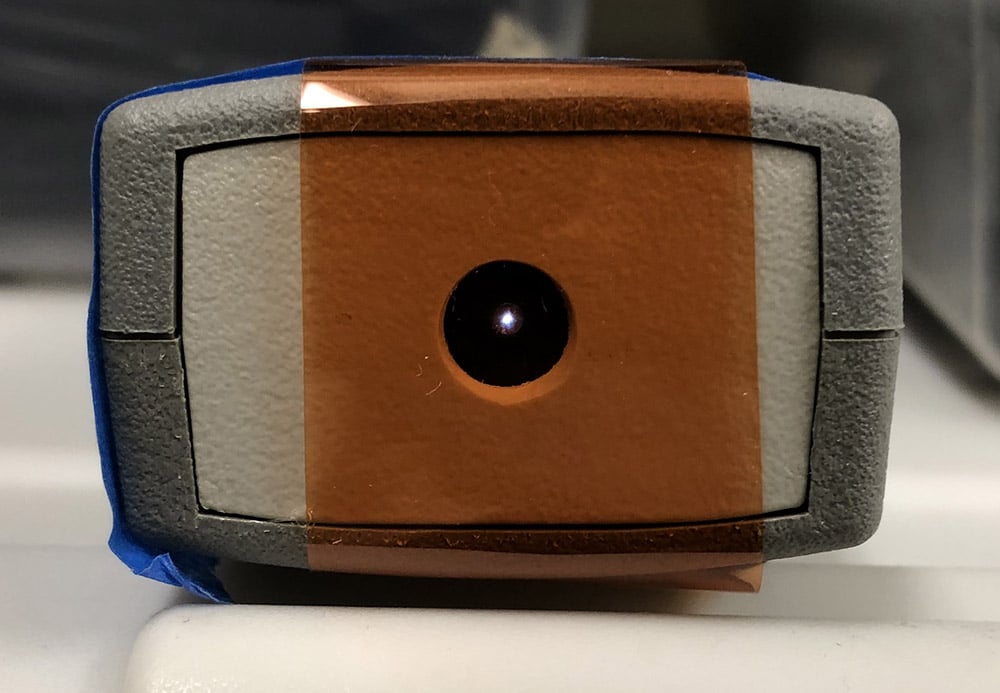 Here is a one-quadrant composite at 45 mm and f/4 (the center of the frame is the upper-right blob) with the GFX 100: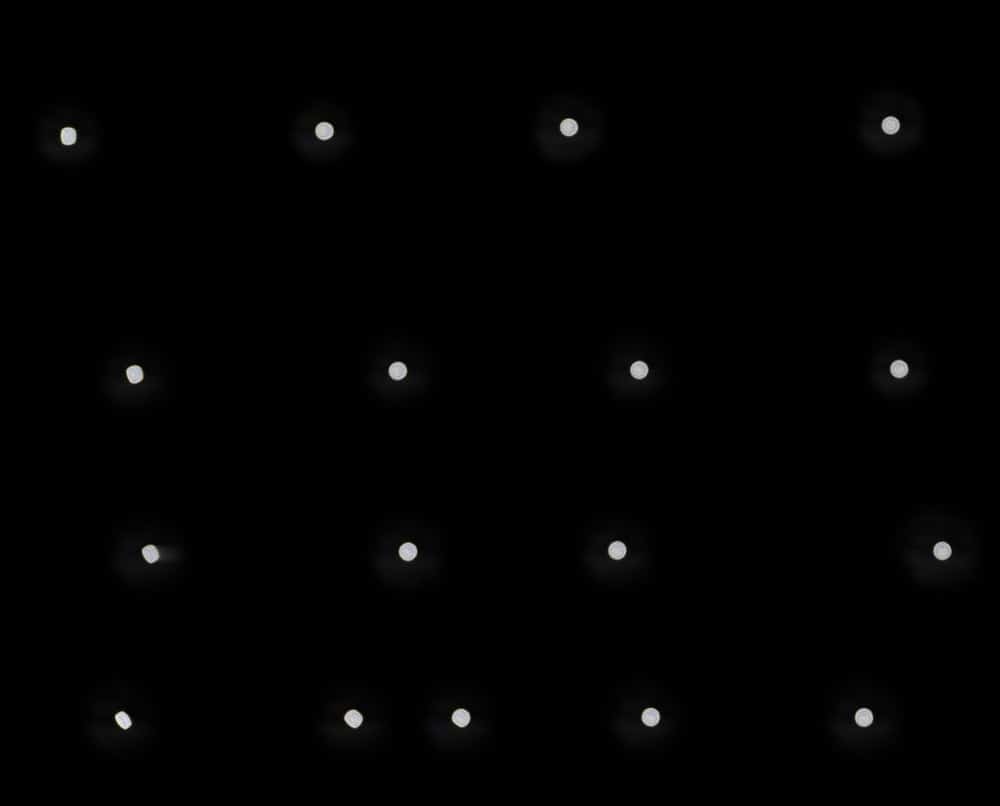 There is some onion-layering. The good news is that we don't get mechanical vignetting until the star is fairly far off-axis.
Here is a set at 100 mm: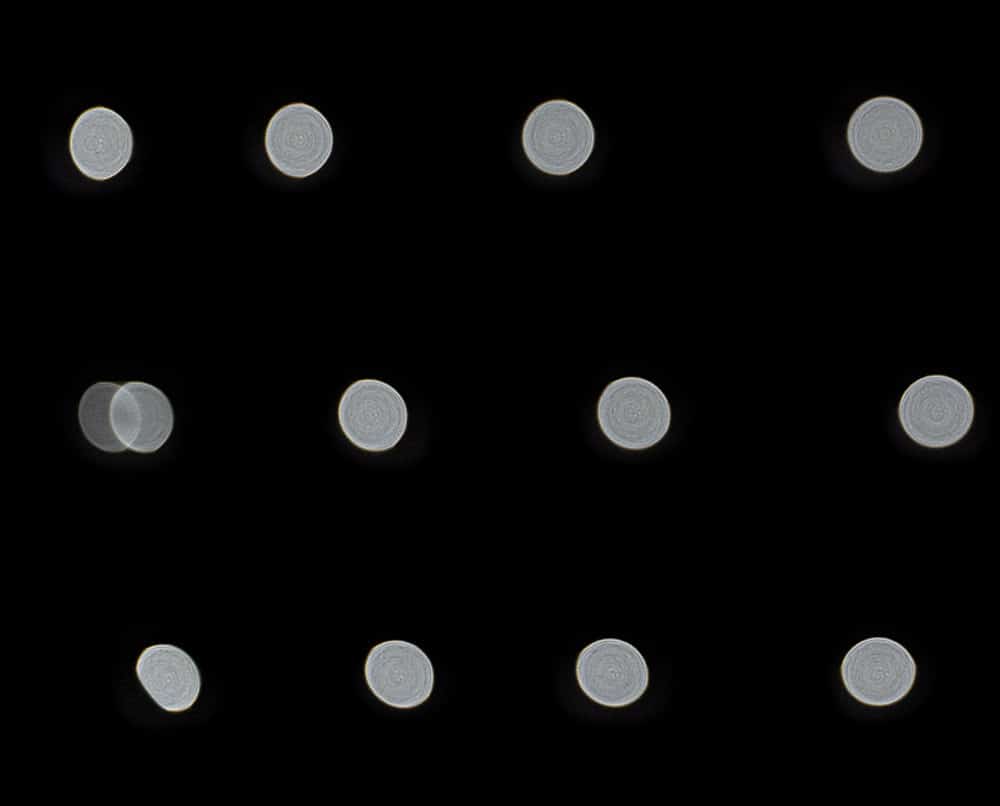 Oops! I must have jostled the camera when making the exposure for the middle row on the far left. You can see more onion-ringing because the blobs are further out of focus at 100 mm.
I'm only going to look at the through-focus PSFs on axis. It's pretty easy to set up the GFX 100 to do the through-focus captures, since it has focus bracketing. Here's at set at 45 mm and f/4, with the step size set to 4. Left-to-right, top-to-bottom, in order of moving the object focus plane away from the camera.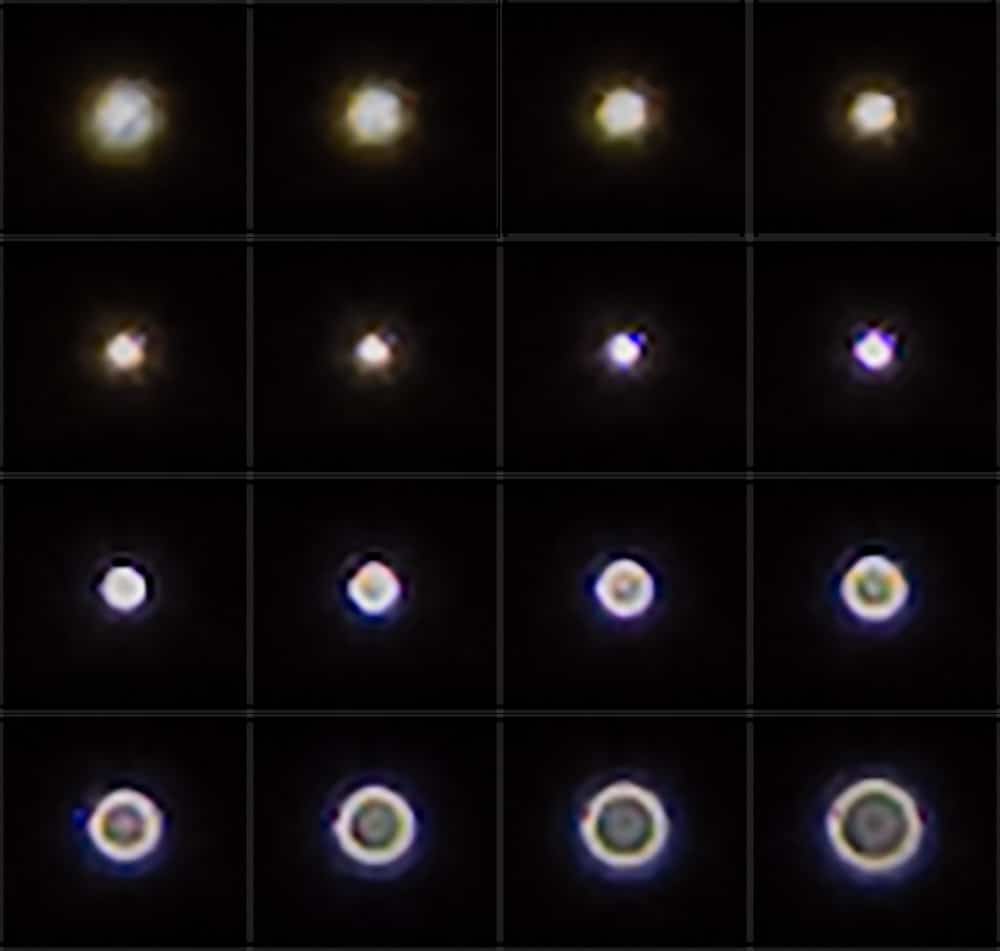 And here's a set at 100 mm and f/4, with the same step size: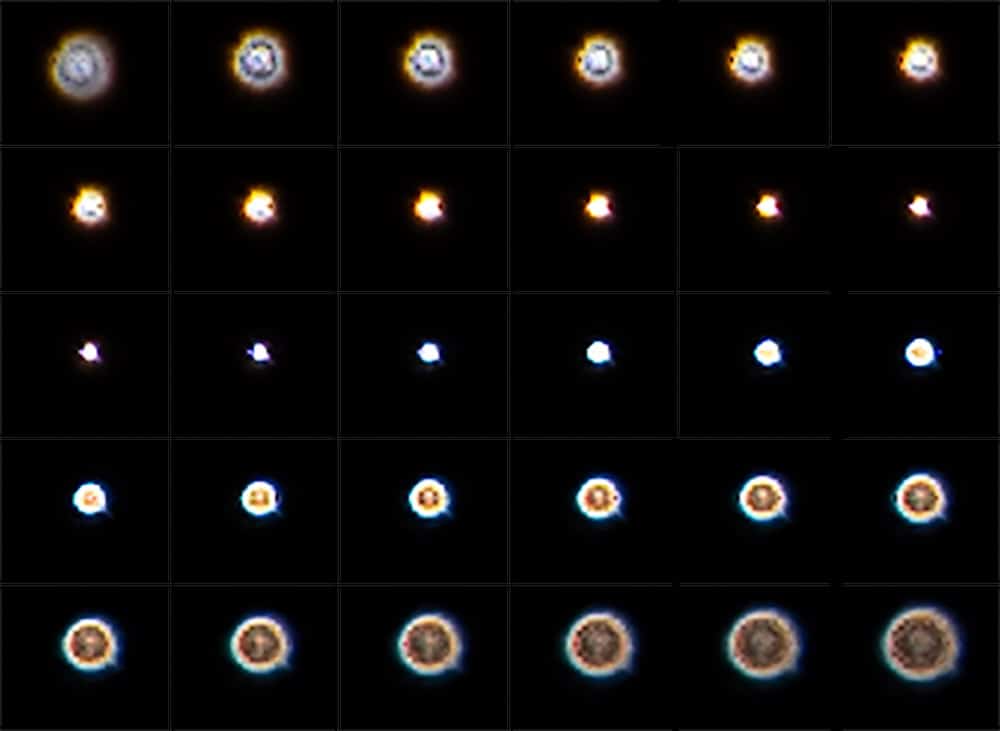 What should these look like? Here's a set with the Fuji 110/2 (with the focal plane on the far side of the subject); the 110/2 is known to have excellent bokeh: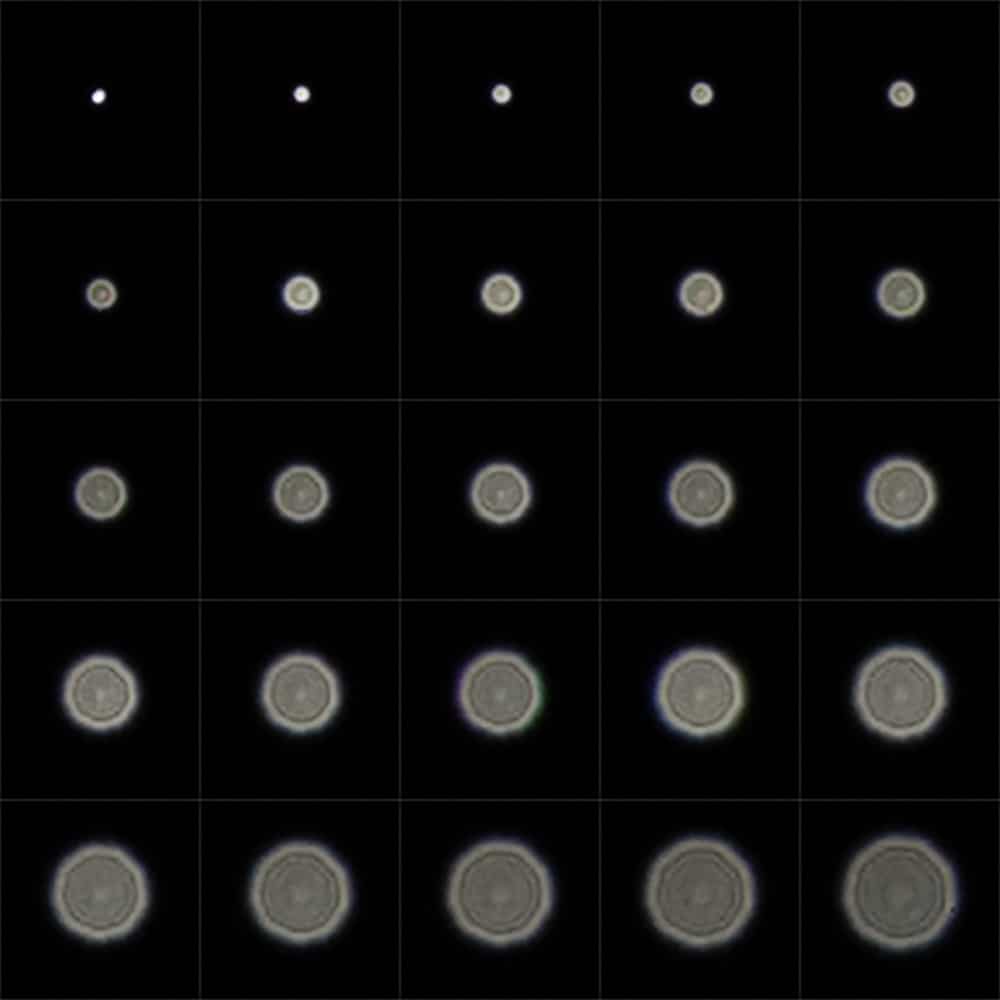 There's a lot less color in the 110 shots, and less variation within the PSF disc.
In case you're interested, here is what a perfect, diffraction-limited lens on a near-continuous resolution sensor with the same pixel aperture as the GFX 100 looks like in green monochromatic light.
First, in focus: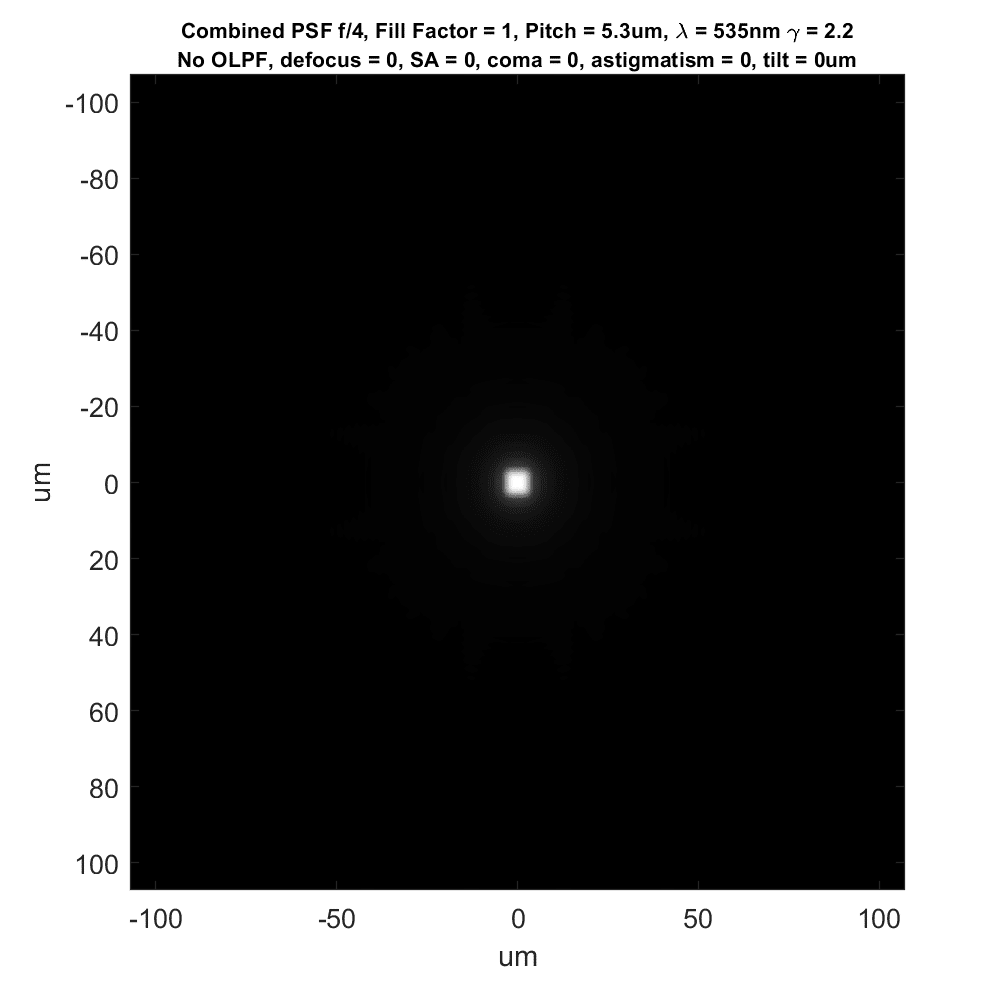 Slightly out of focus: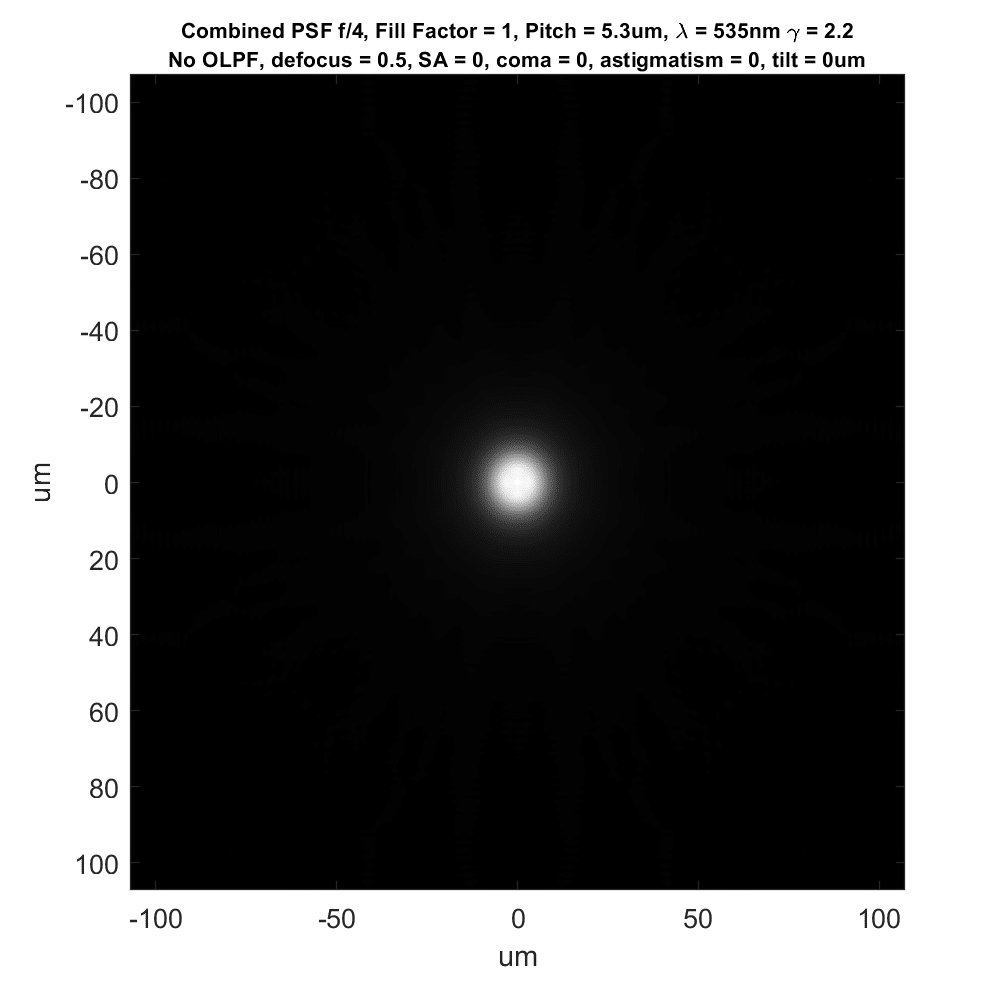 More out of focus: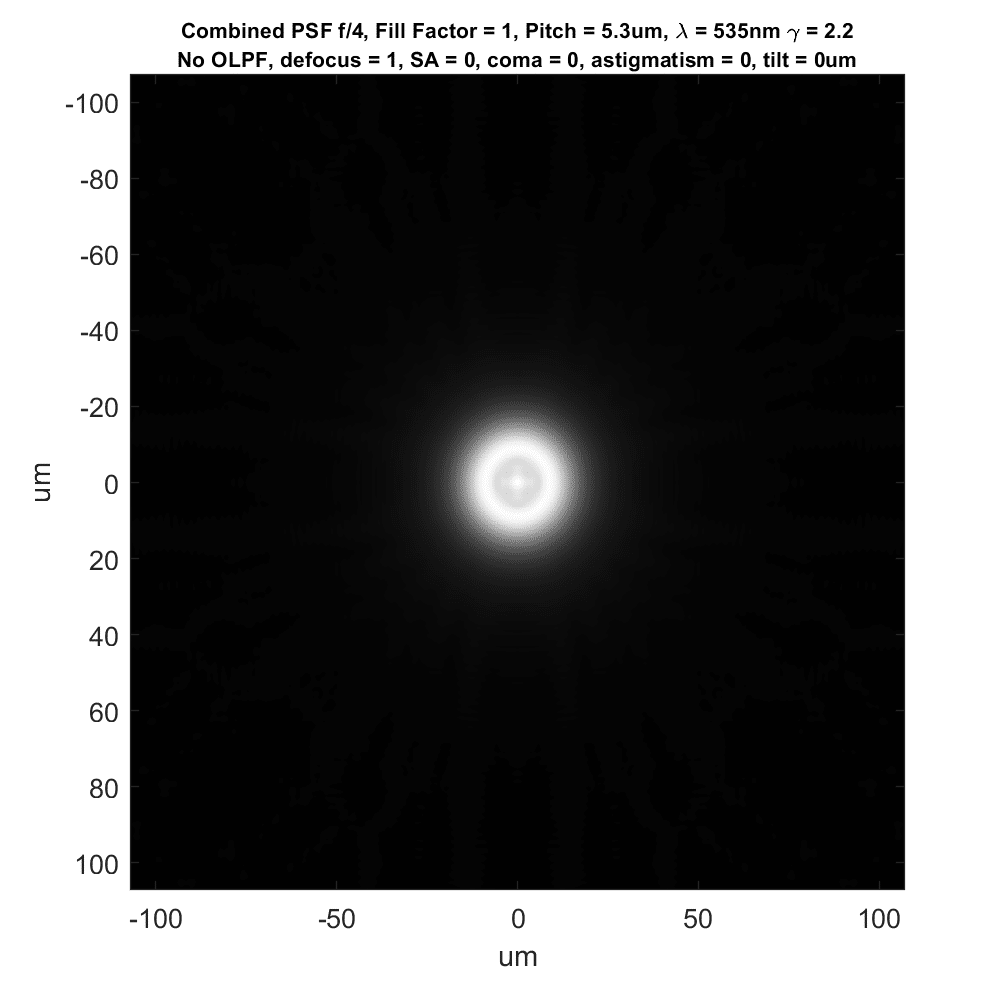 Still more out of focus: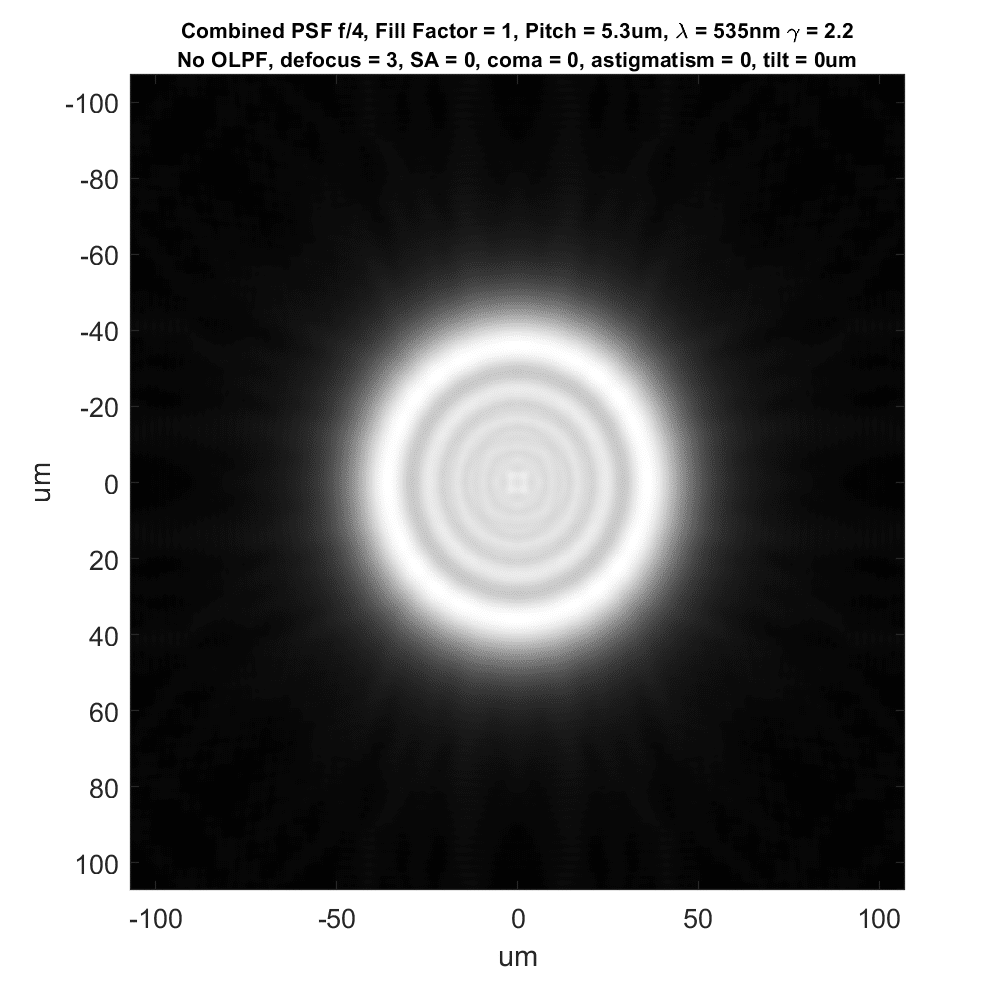 And even more out of focus: