The new Fujifilm 45-100 mm f/4 R LM OIS WR (hereafter yclept the 45-100/4) arrived today. I performed my usual lens screening test.
Here's the scene, at 60 mm. I moved the target as I changed focal lengths. Target distance varied between 28 and 40 meters.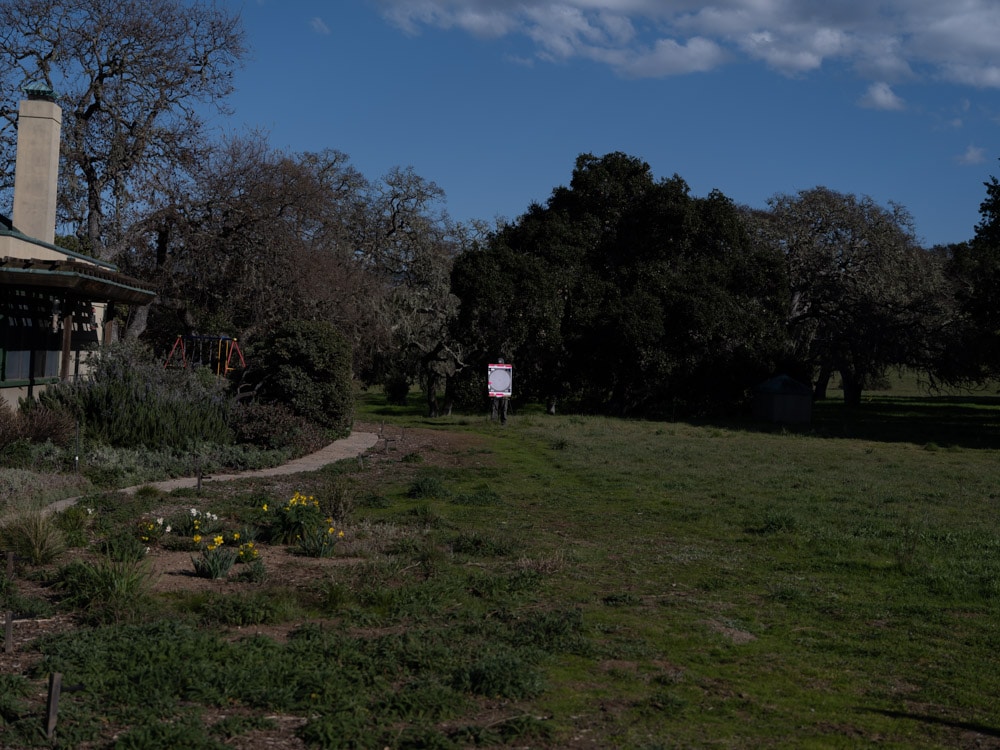 I made the exposures with the following setup:
The heaviest RRS legs
Arca Swiss C1 head
ISO 100
Shutter 1/4000, electronic
f/4
Manual focus with the target at the center for the first shot.
Other shots with target at top, bottom,extreme right and left, and the corners
Focal length 45, 60 and 100mm
3 sets of shots at each focal length
Developed in Lightroom
Picked best center shot of each series
Sharpening amount 20 radius 1, detail 0 (much less sharpening than the default)
Adobe Color profile
I assembled composites in Photoshop.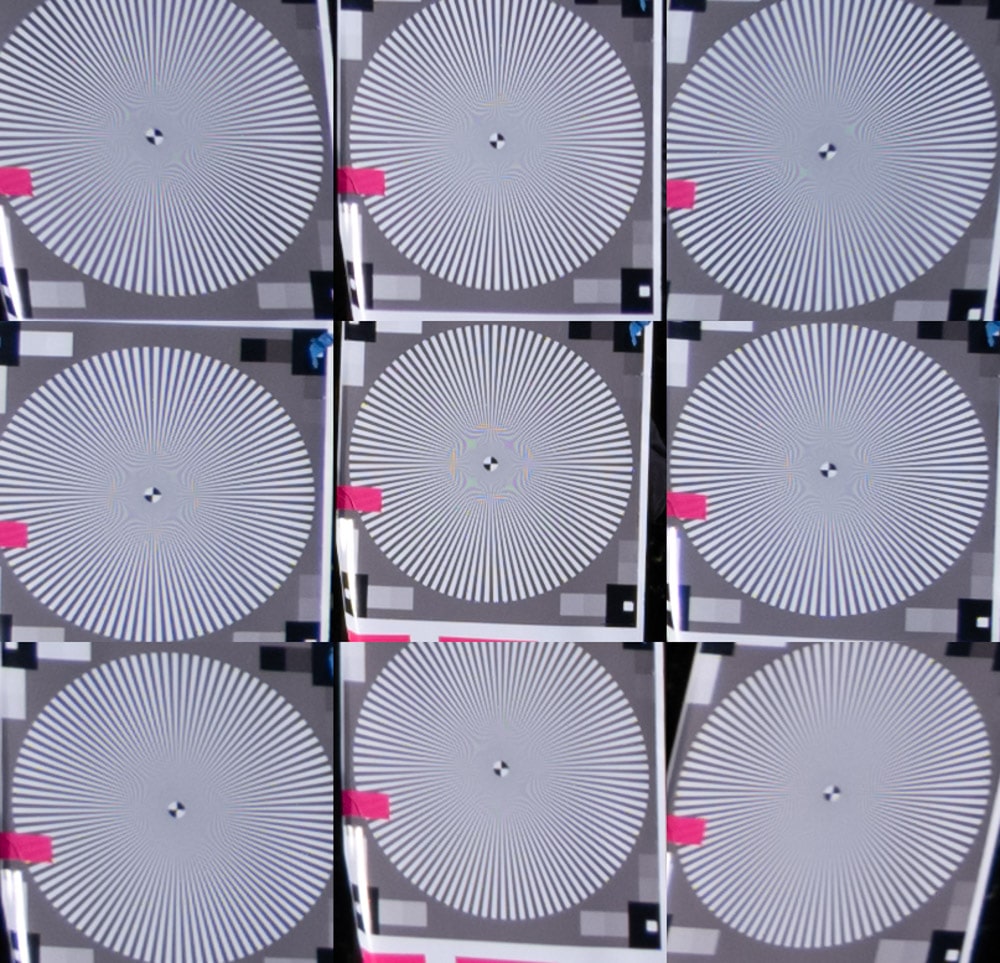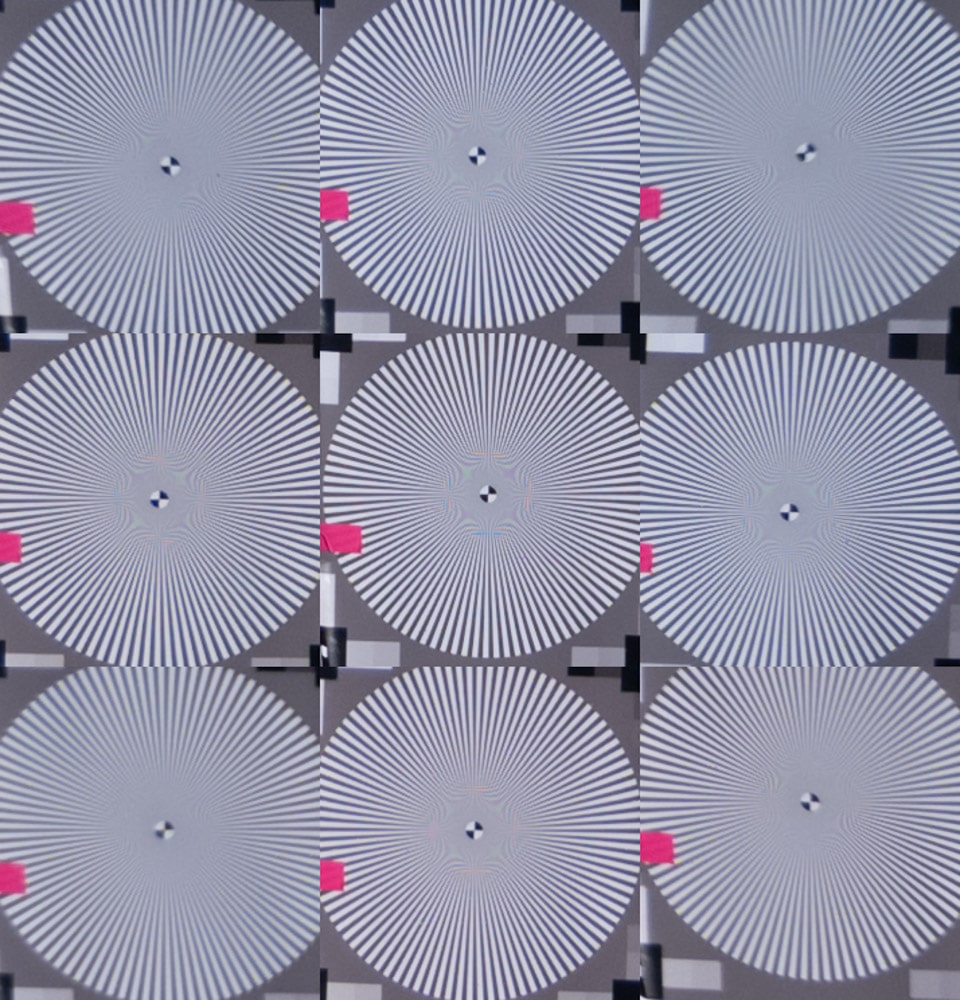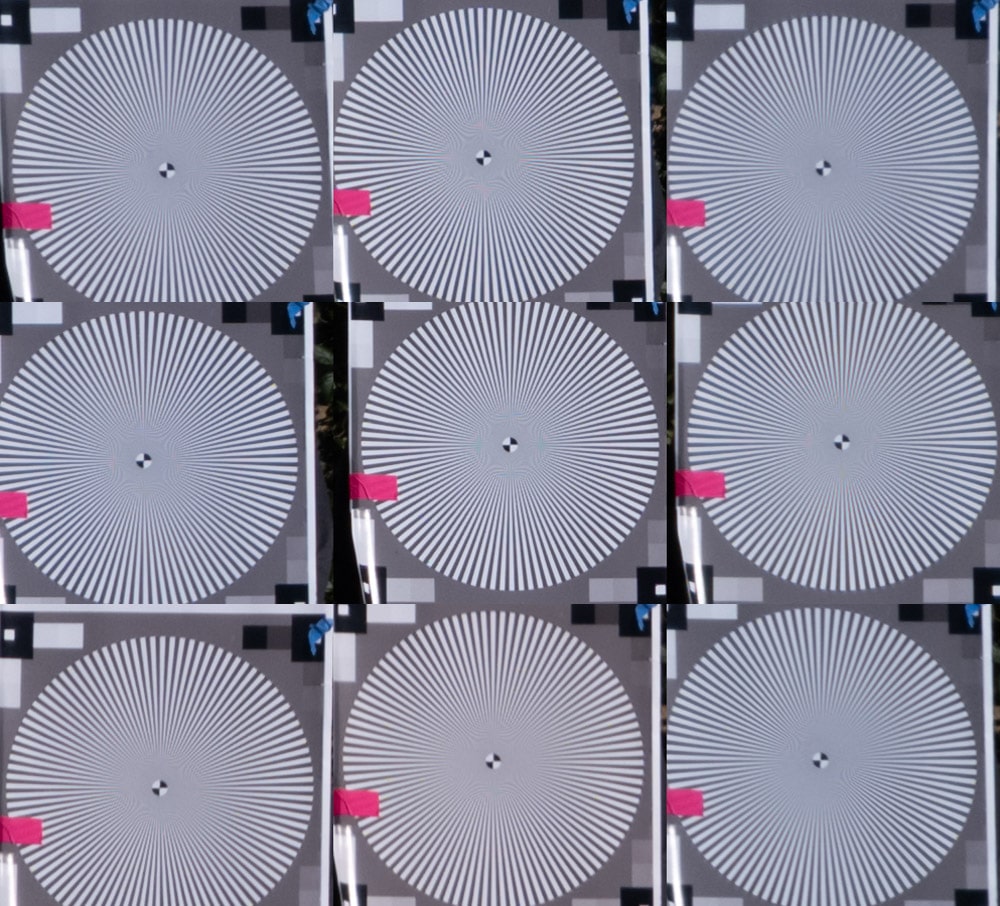 All are pretty sharp in the center, but softer on-axis at 100 mm. The softest corners are:
45 mm: lower right
60 mm: lower left
100 mm: lower left
The tops and sides are pretty sharp. The corners, not so much, but still not bad for a zoom. There is little light falloff off-axis.
It appears that this lens is reasonably well constructed. It is definitely not a lemon.