This is the fifth post on balancing real and fake detail in digital images. The series starts here.
In the last post, I looked at what advantages would obtain if the Fuji GFX 100 and the Sony a7RIV had an optical low-pass anti-aliasing filter (OLPF or AA filter). It seems to me that those cameras would be better off with such a filter. The Fuji GFX 50S and GFX 50R (collectively the GFX 50x) have a coarser pitch and smaller microlenses (effective fill factor about 50%), which means that they probably need an AA filter even more than the 3.76 micrometer (um) cameras.
To get a quantitative idea of the improvement available, I fired up my simulator and ran a comparison of the energy below the Nyquist frequency — a metric for sharpness and good detail — with the energy above that frequency — a measure of the amount of aliasing. I assumed a diffraction-limited lens, which is optimistic at the widest f-stops, and becomes a decent approximation when the lens is stopped down far enough.
With no AA filter: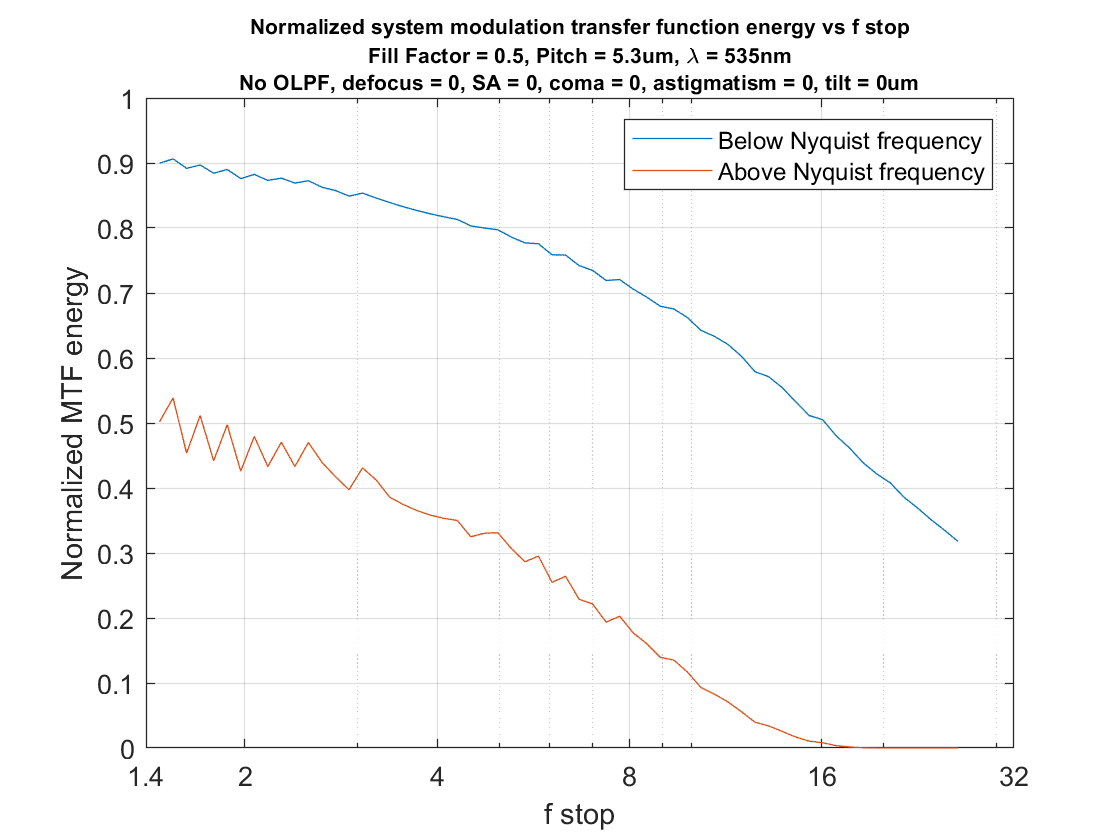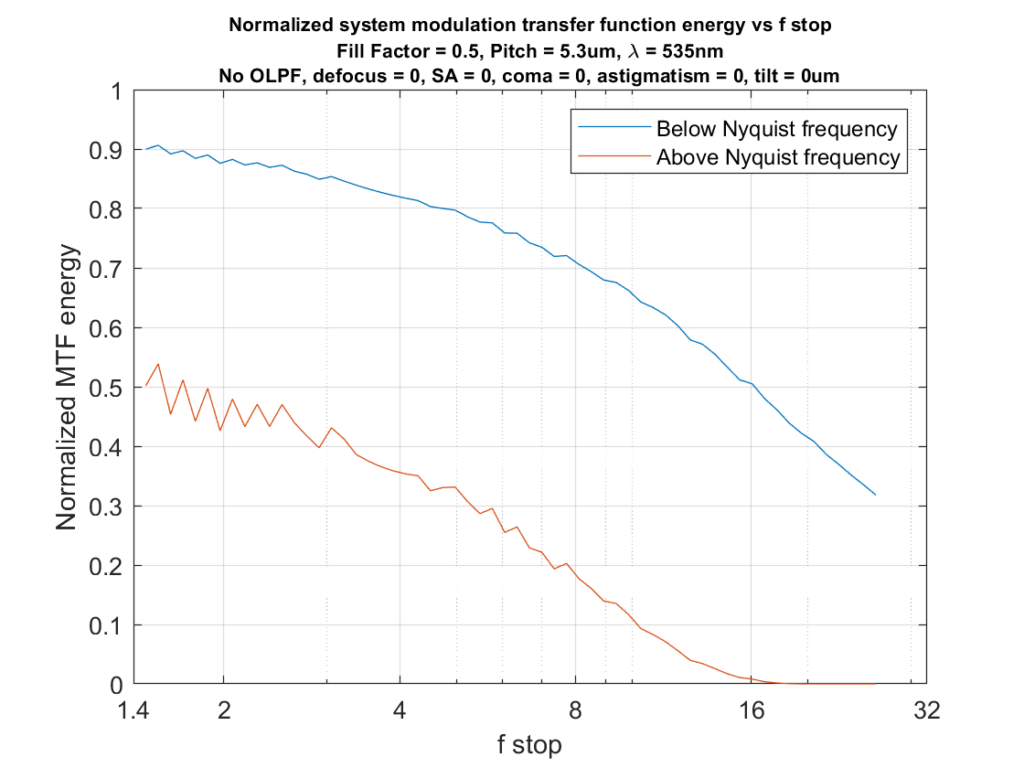 With a 4-way OLPF that shifts at 0.7 times the pixel pitch: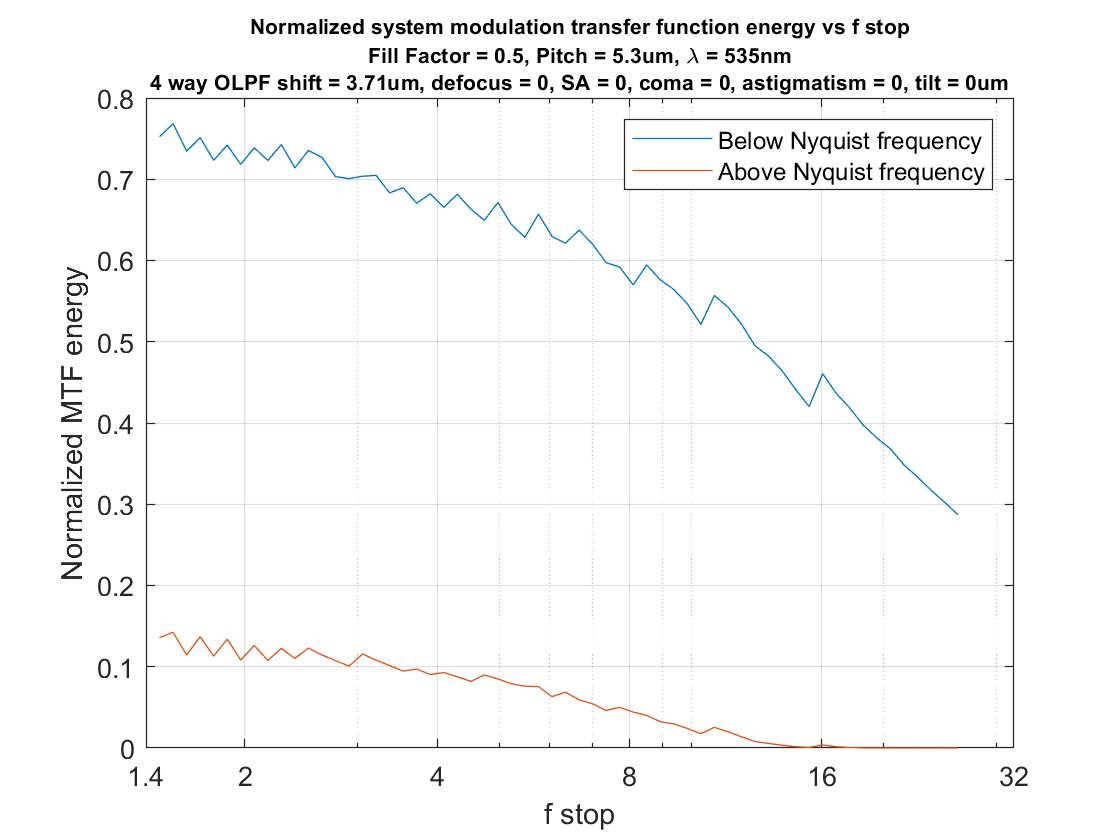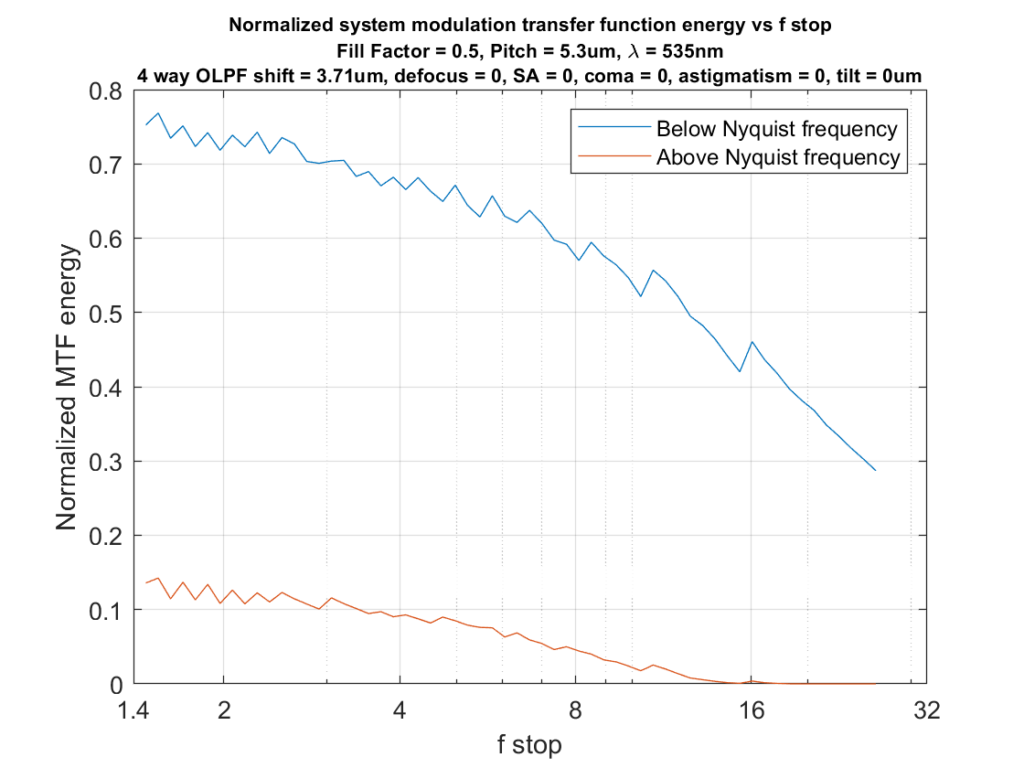 The aliased energy is suppressed quite a bit, with modest penalty to the below-Nyquist energy.
Defining the effective Nyquist frequency for a Bayer-CFA camera as one third of the sampling frequency, and rerunning the sim, I got the following.
With no AA filter: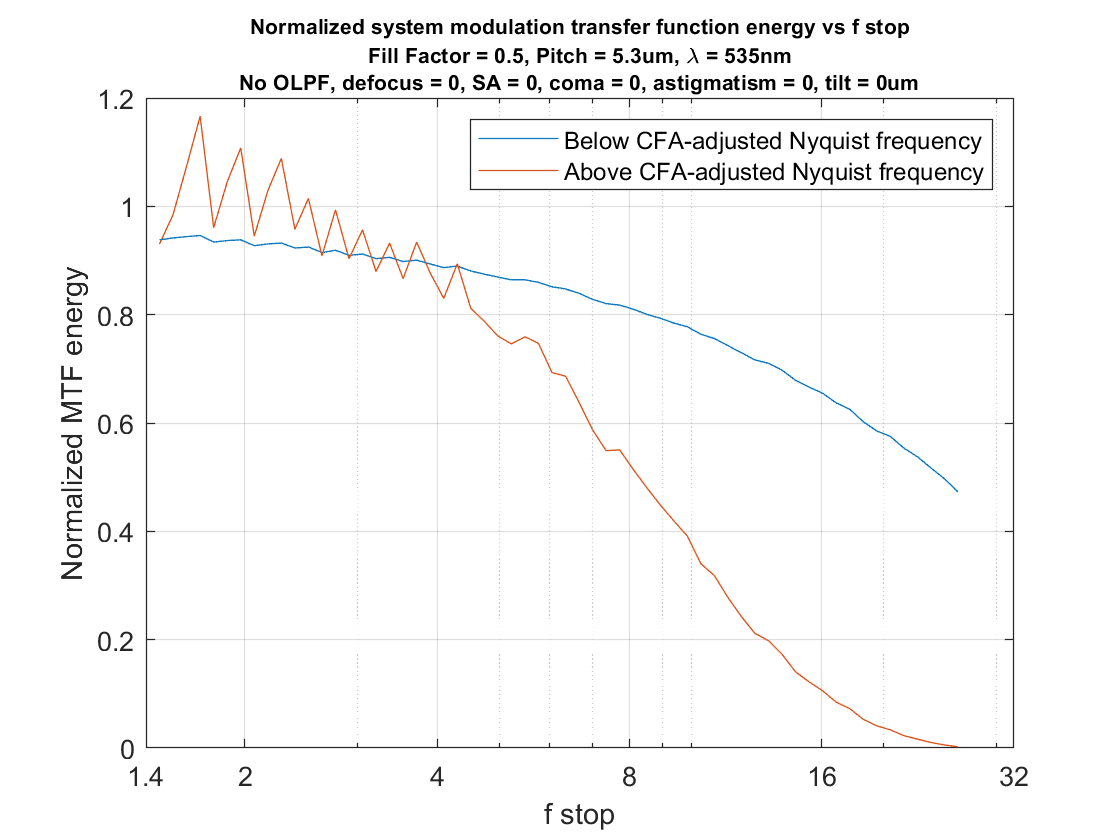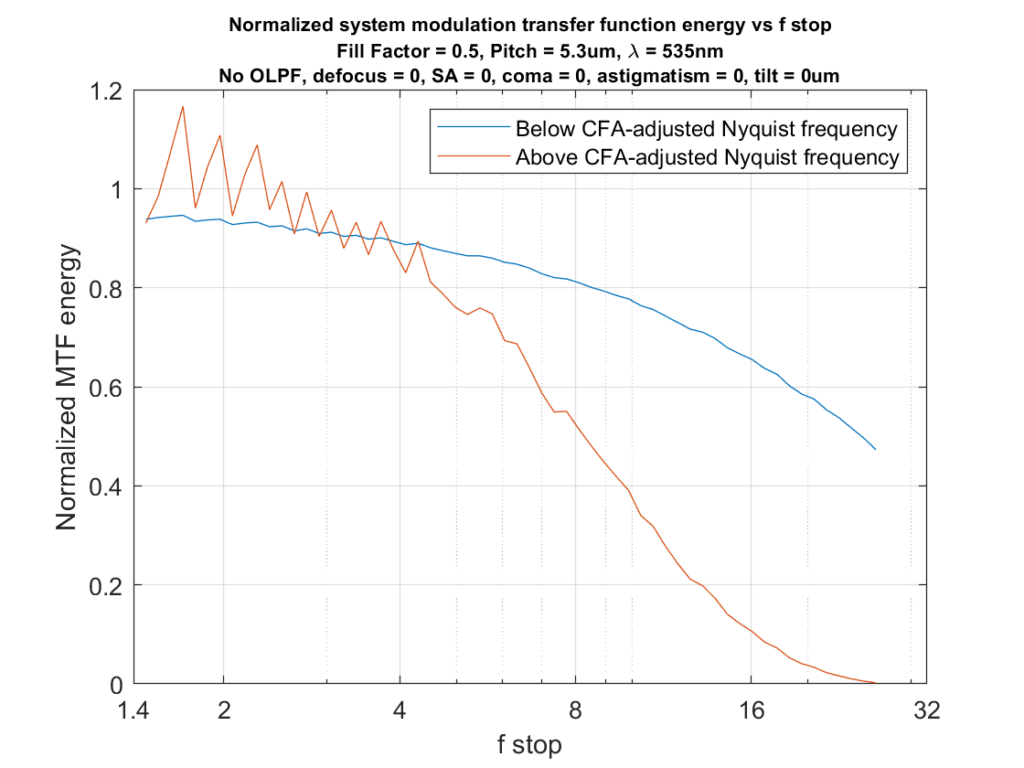 How can the aliased energy be higher than the properly sampled energy? There's twice the bandwidth between the effective Nyquist frequency and the sampling frequency as there is between zero and the effective Nyquist frequency.
With our 4-way OLPF: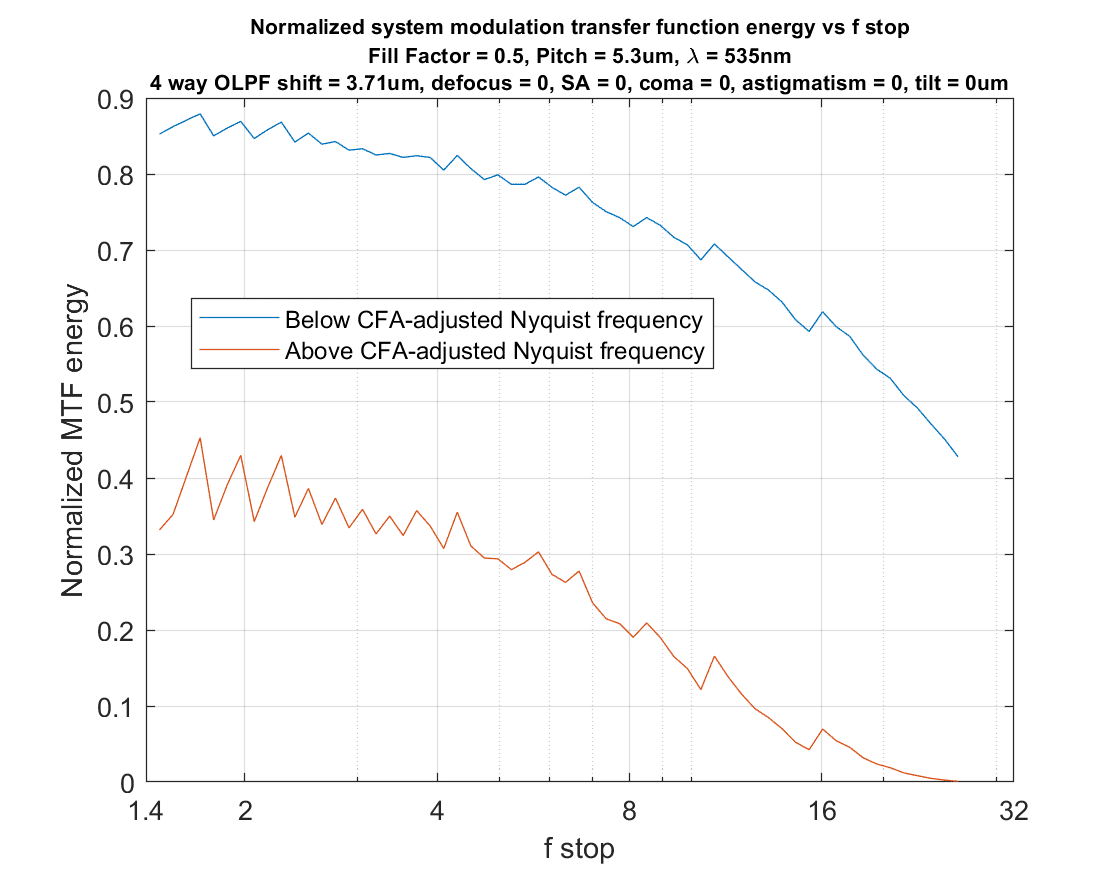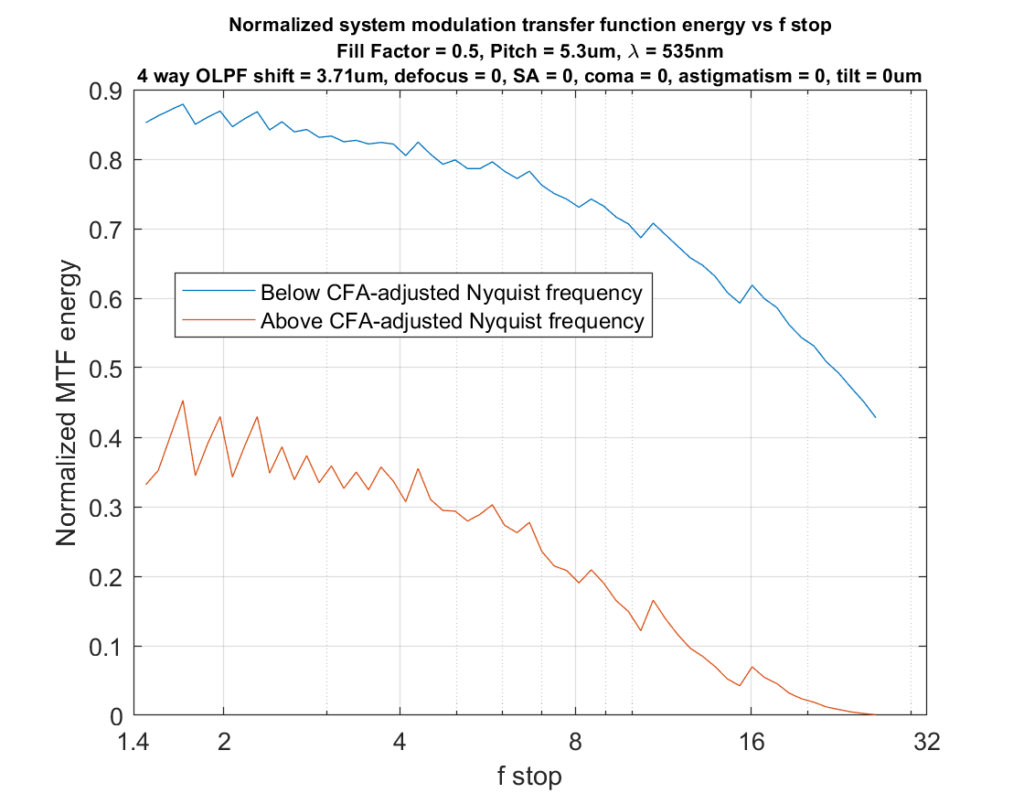 Considering how sharp the GFX lenses are, I think we'd be far better off with an AA filter in the camera. The slight loss in below-Nyquist sharpness could be easily compensated for in post, especially since there'd be a lot less aliasing to deal with.
Here are the "net sharpness" — unaliased MTF energy less aliased MTF energy — for the four cases: