This is one in a series of posts on the Nikon Z7. You should be able to find all the posts about that camera in the Category List on the right sidebar, below the Articles widget. There's a drop-down menu there that you can use to get to all the posts in this series; just look for "Nikon Z6/7".
In this post, I reported on my inability to reproduce the banding that DPR has observed with the Z7  in really deep shadows with really hard pushes. Horshack suggested that the effect may be triggered by putting a bright object in the right part of the frame. I set up this shot with the 24-70 zoom at ISO 64, 14-bit lossless compression, shown here with a five-stop push in postproduction.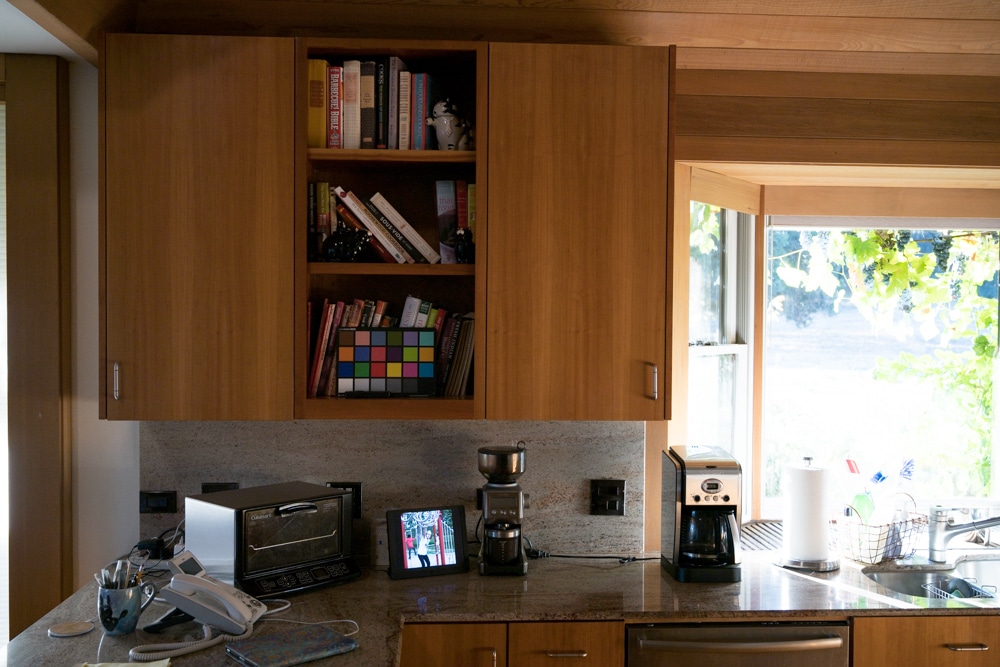 The Macbeth chart is six or seven stops underexposed.
Here's a 1:1 crop of the chart, using EFCS, with the same five-stop push: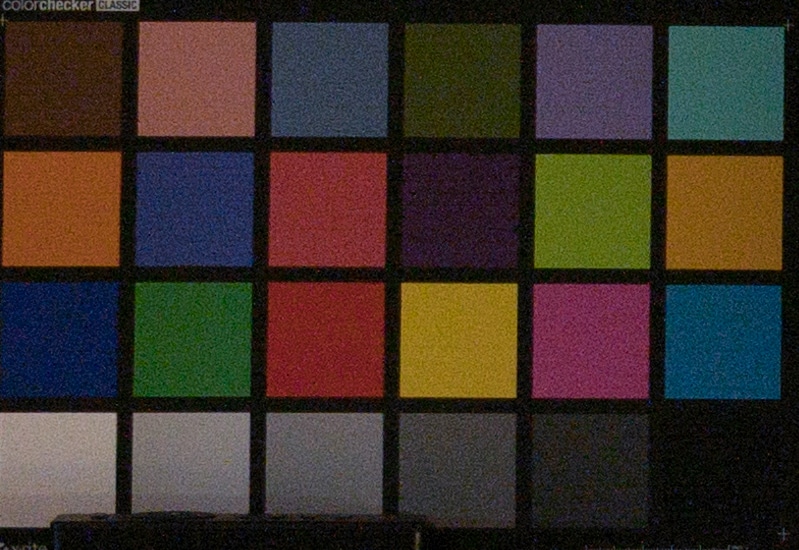 The banding is just barely visible.
But wait! Here's the image using the electronic shutter: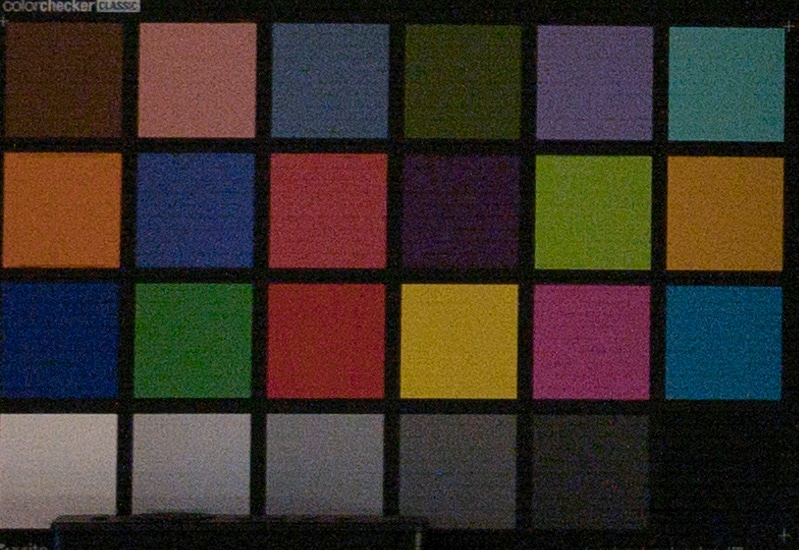 Now you can see the stripes.
Why is this happening? At this point, I have no idea. I think the EFCS level of banding is of no practical consequence, but the ES banding may be an issue in some circumstances.
Then I tried a more evenly lit scene:
Here is a full frame shot, a bit over 5 stops underexposed: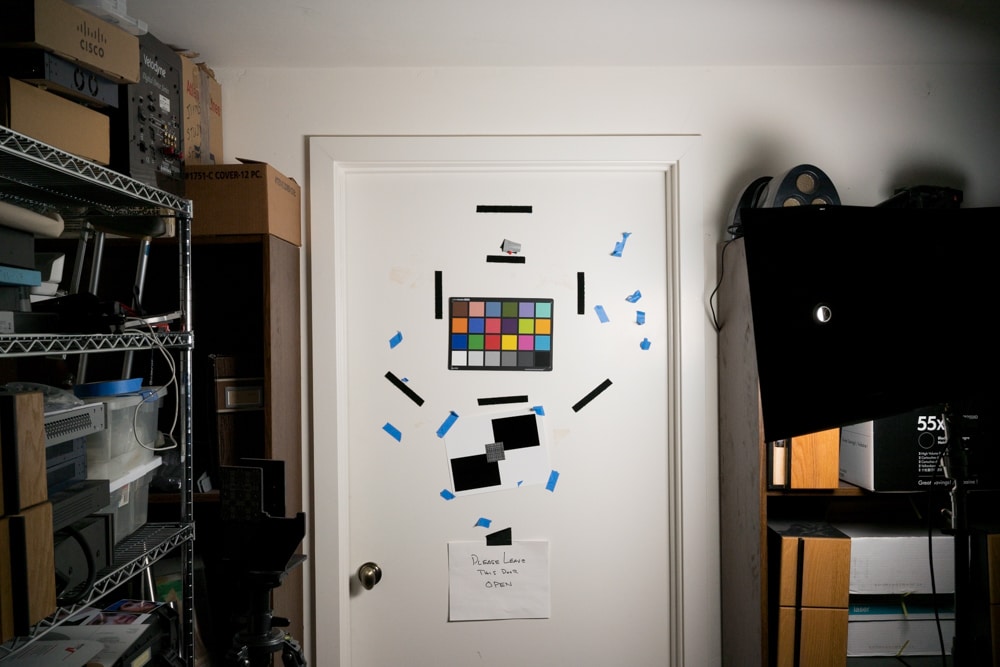 Let's look at a crop of that, with EFCS and with the electronic shutter (ES):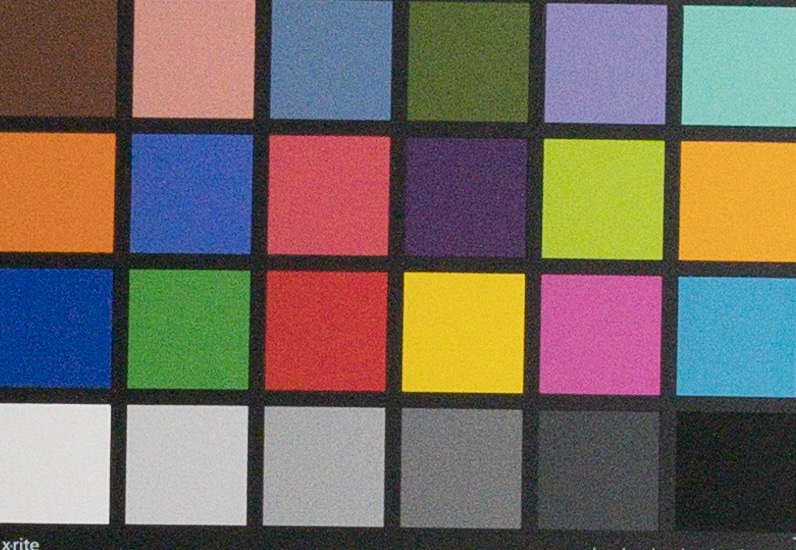 The EFCS shot is pretty darned clean.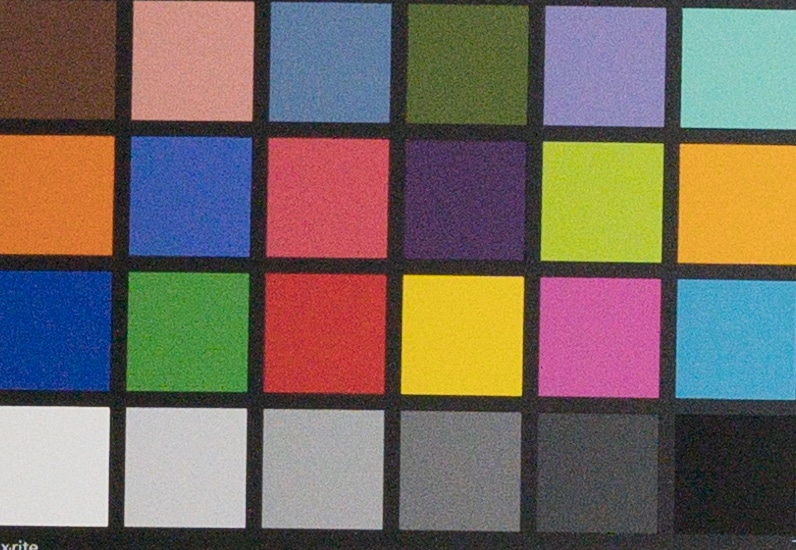 So is the ES one.
Now, with a stop less exposure: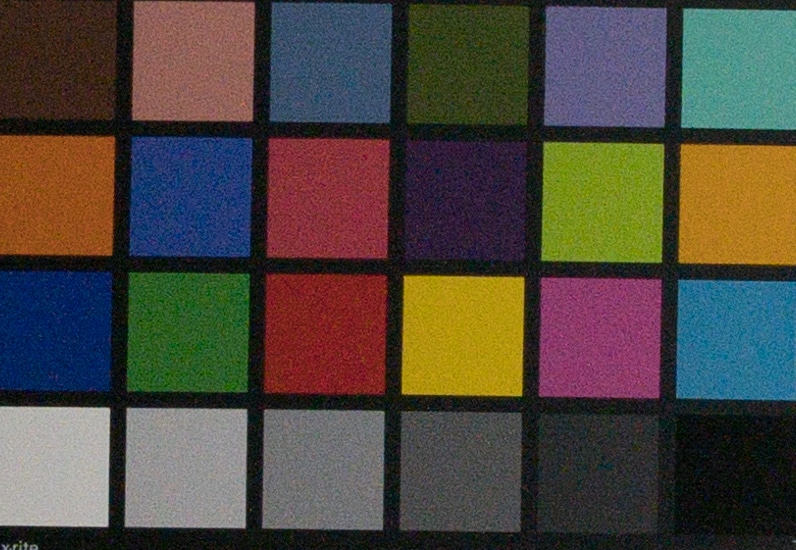 I call that clean enough.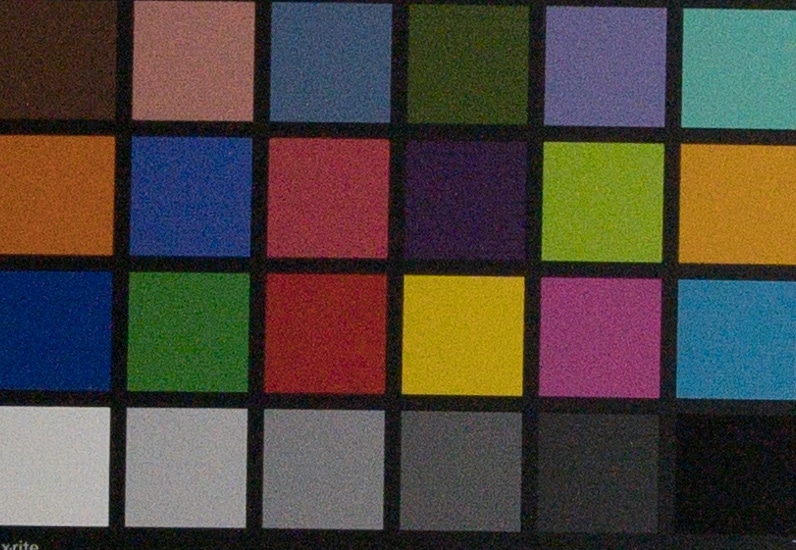 Now you can see some faint banding.
So the uneven illumination makes the banding worse.
Now for a test with the only variable being the lighting unevenness.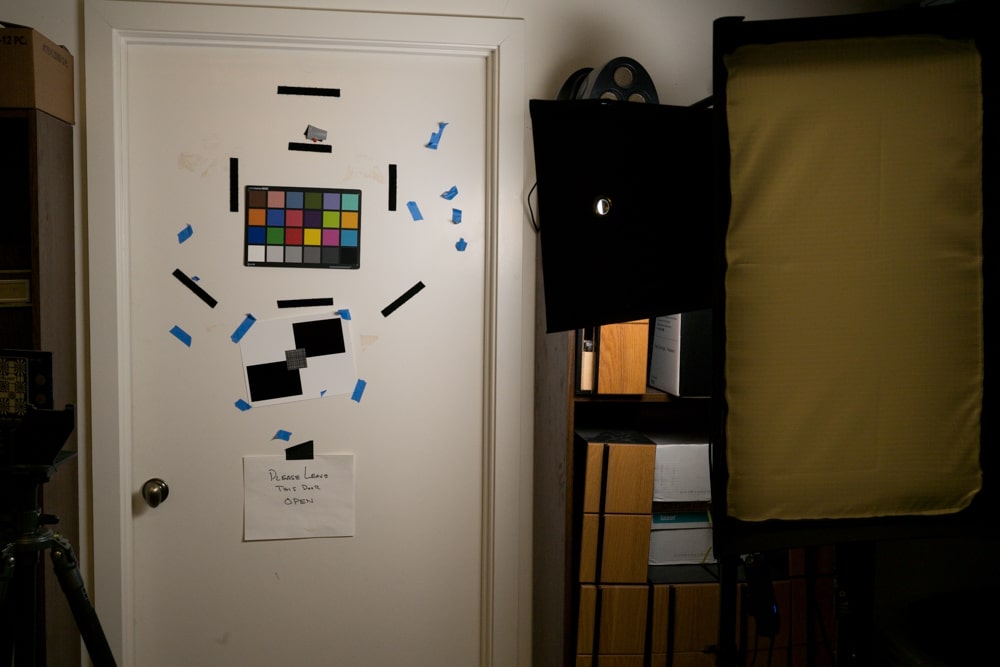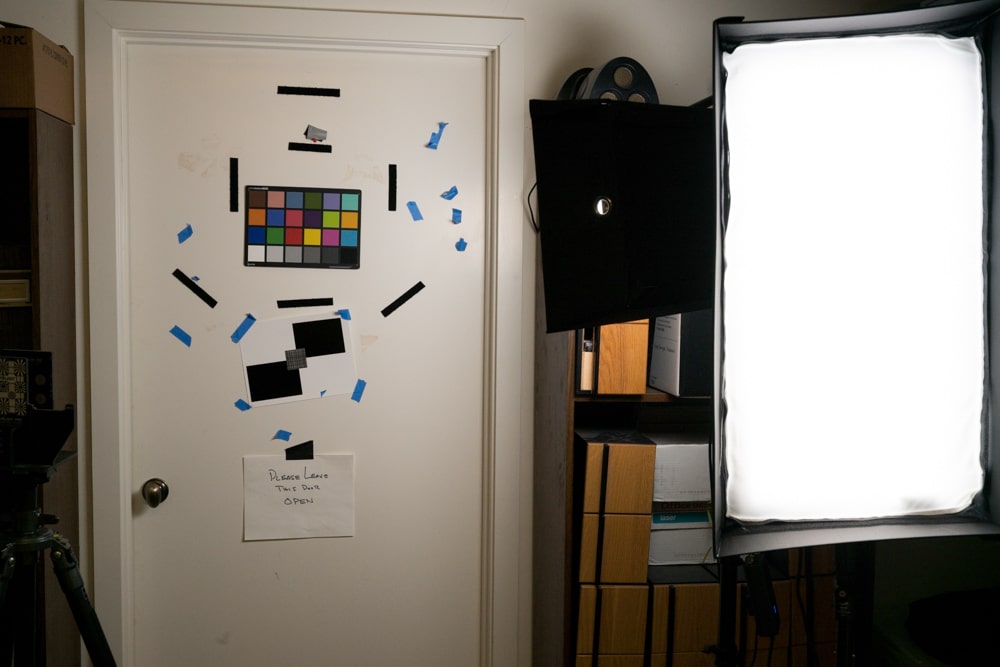 The closeups: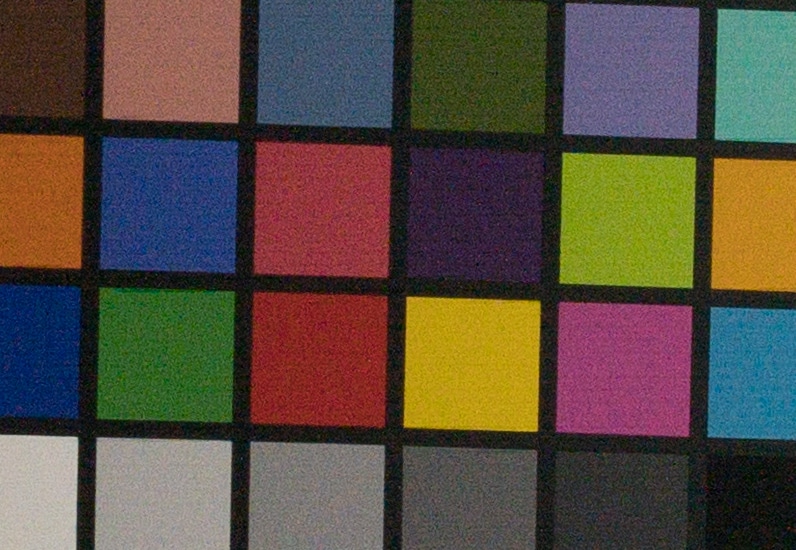 There's a bit of banding, Check out the magenta patch.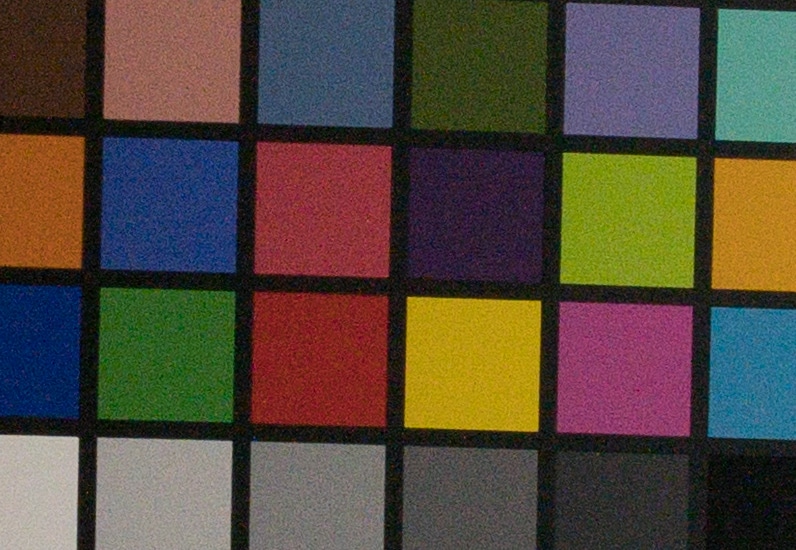 Clean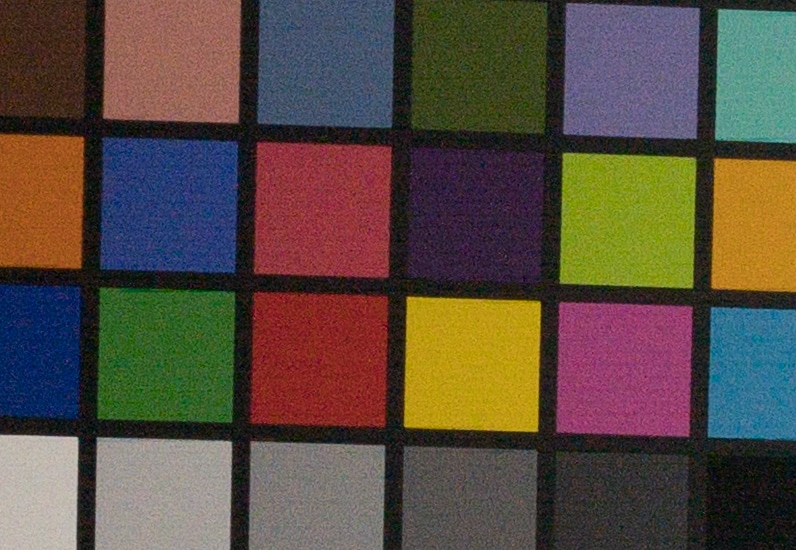 Banding, but not a heck of a lot worse than with EFCS.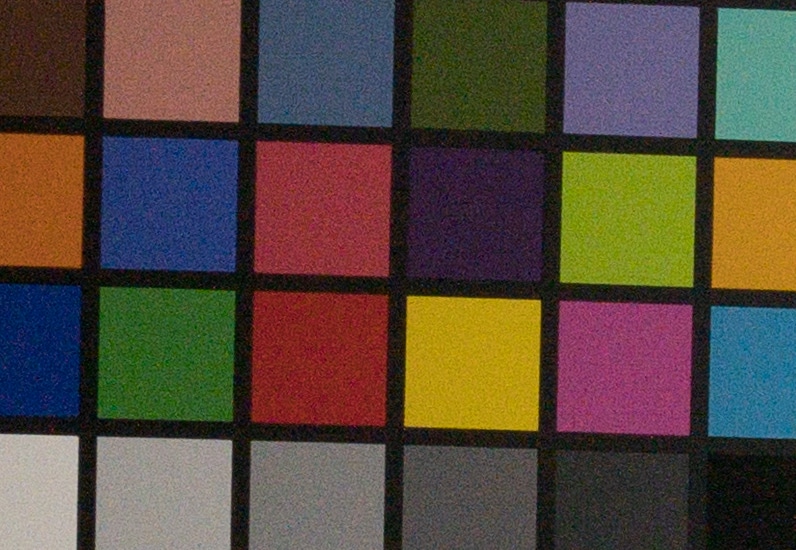 Pretty clean.