This is one in a series of posts on the Nikon Z7. You should be able to find all the posts about that camera in the Category List on the right sidebar, below the Articles widget. There's a drop-down menu there that you can use to get to all the posts in this series; just look for "Nikon Z6/7".
DPR has observed banding on Macbeth charts 6 stops underexposed when pushed six stops in postproduction. I attempted to reproduce their tests, and I failed. I lit a Macbeth chart with a LED ringlight (sold by Adorama under their Flashpoint brand, and a nice light it is).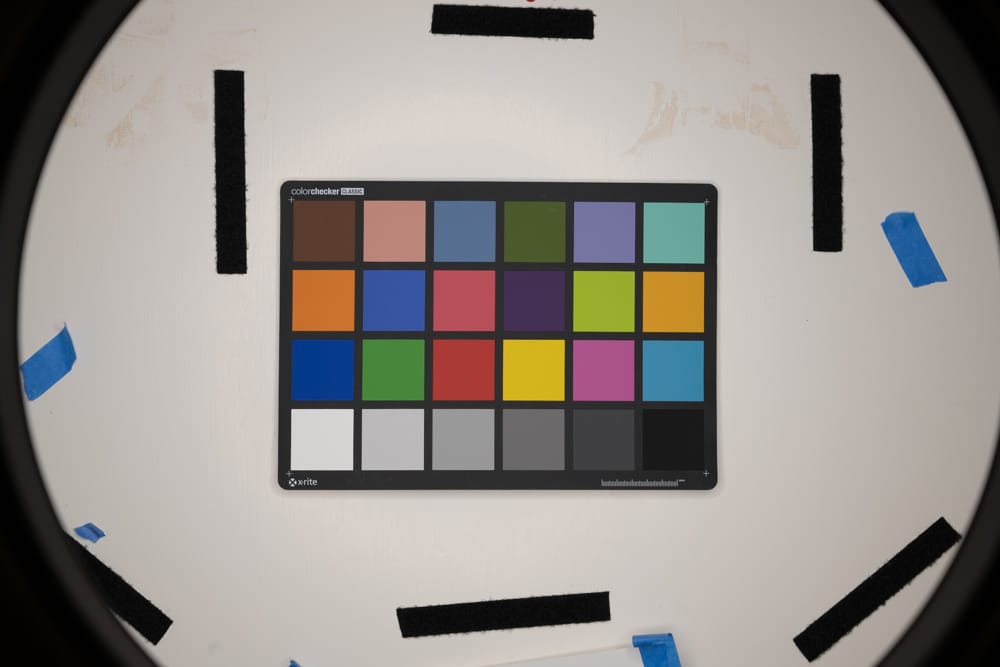 I set the camera up for a series of exposures that were 6.5 stops under an ETTR exposure, at ISOs 64, 100, and 400, with both 14 and 12 bit precision.
Here is the histogram of the ISO 64, 14-bit "full exposure" image: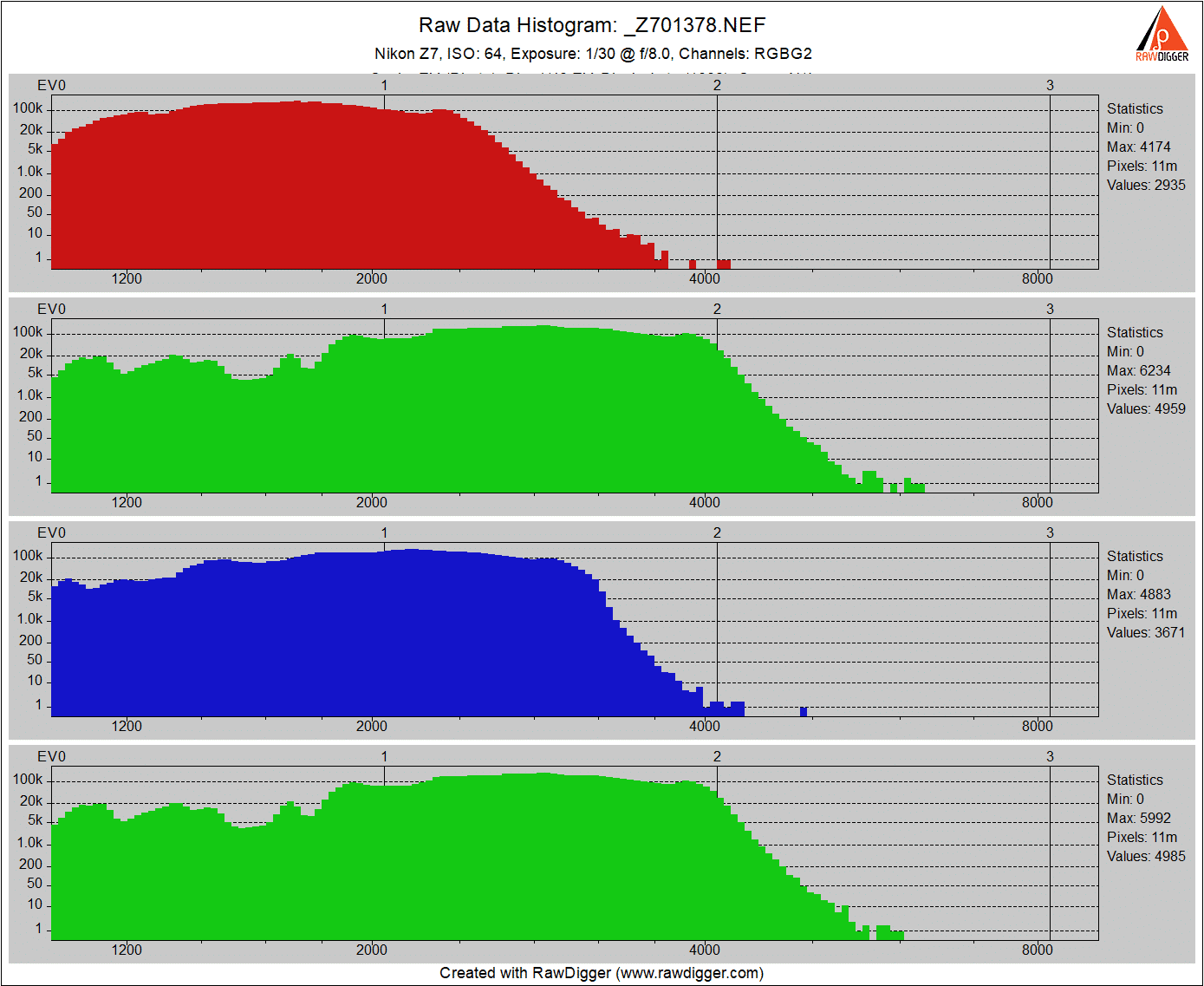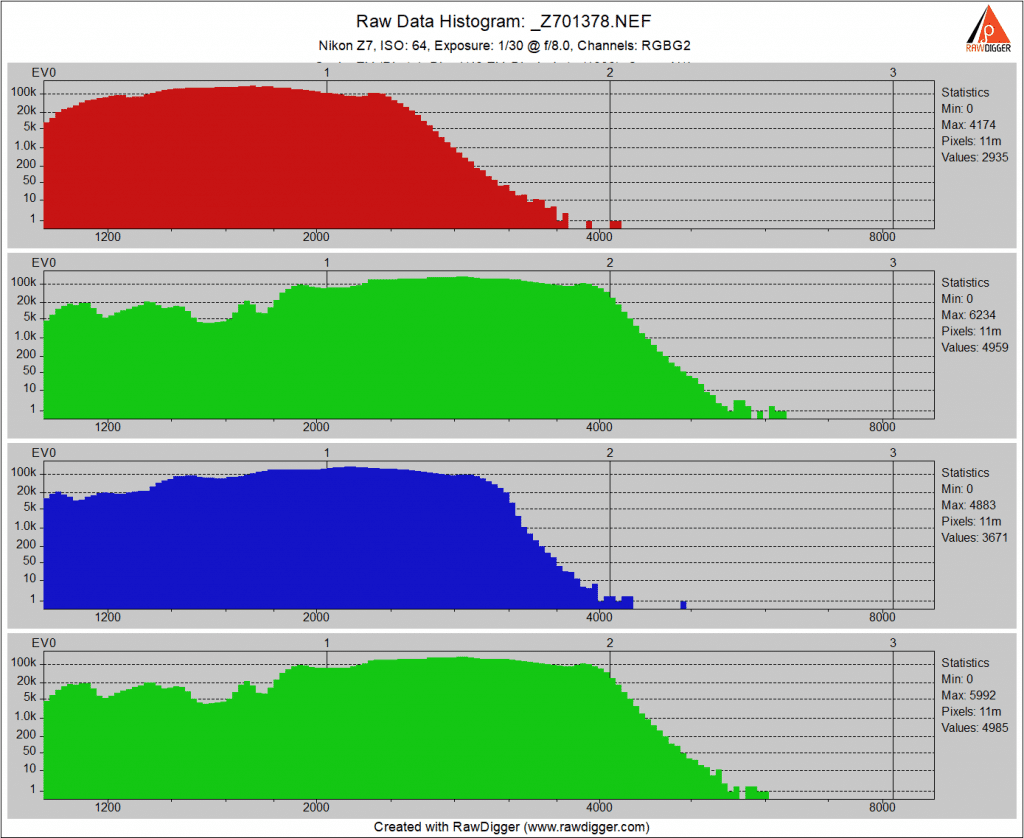 Here's the histogram of the 12-bit ISO 640 5 stop under that image: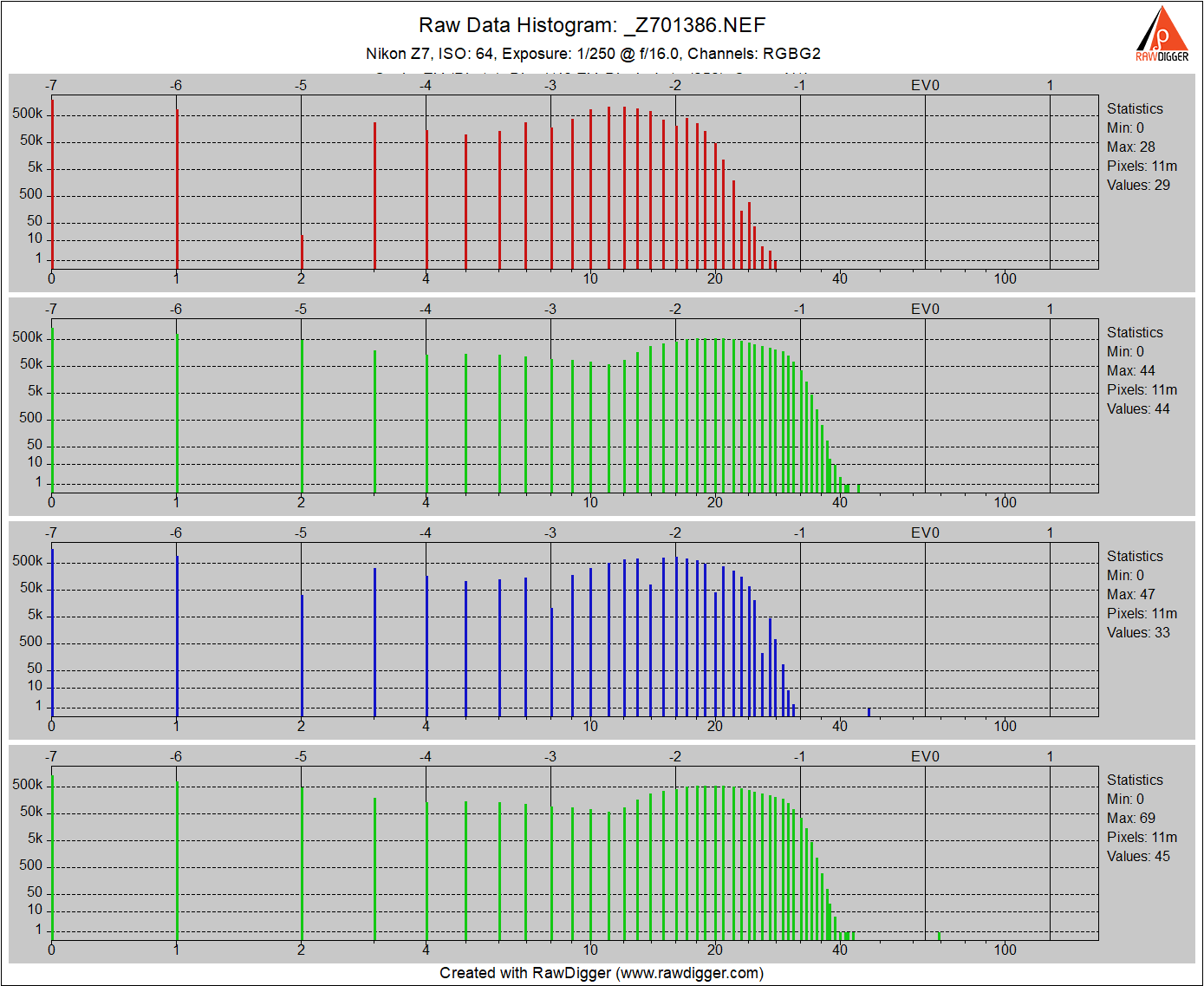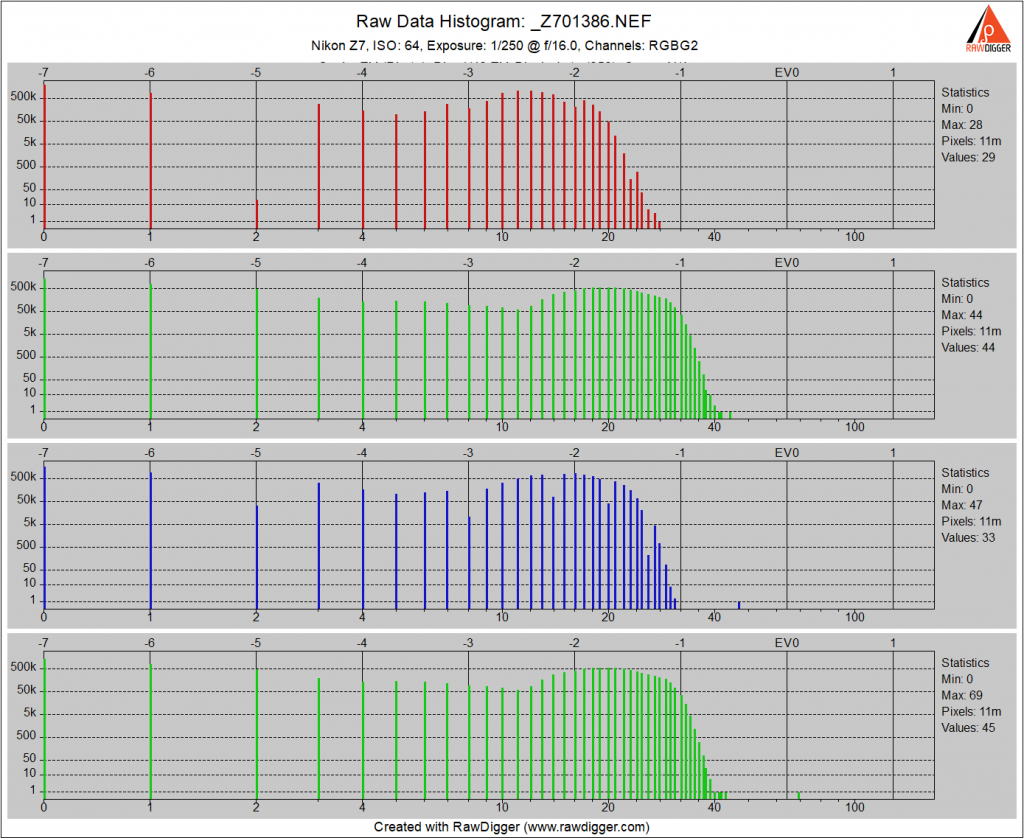 I gave them all a five-stop push in Lr. I cropped them the about the same as they did.
Here they are, at 1:1.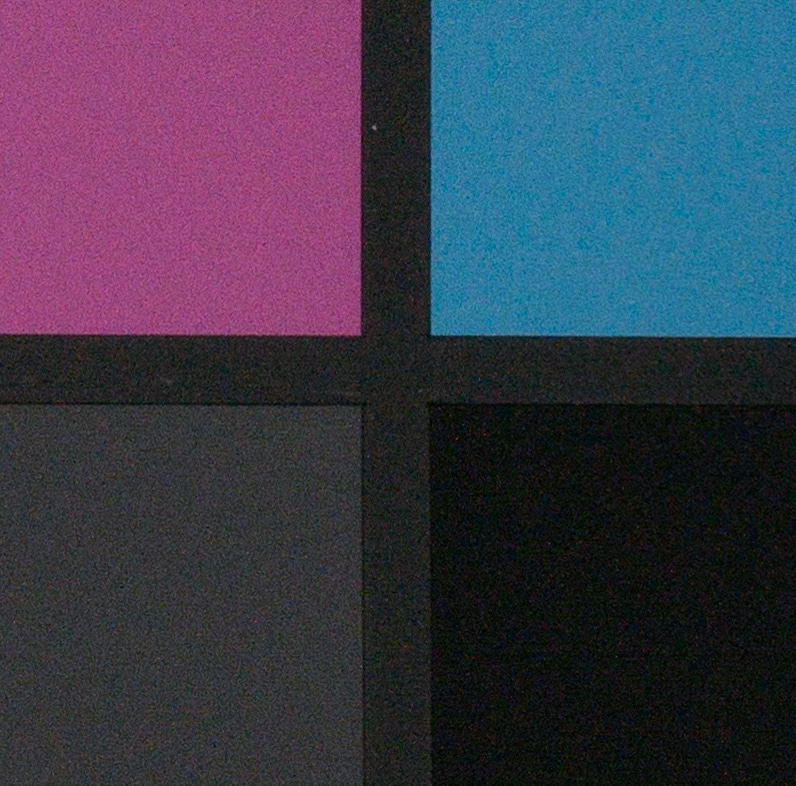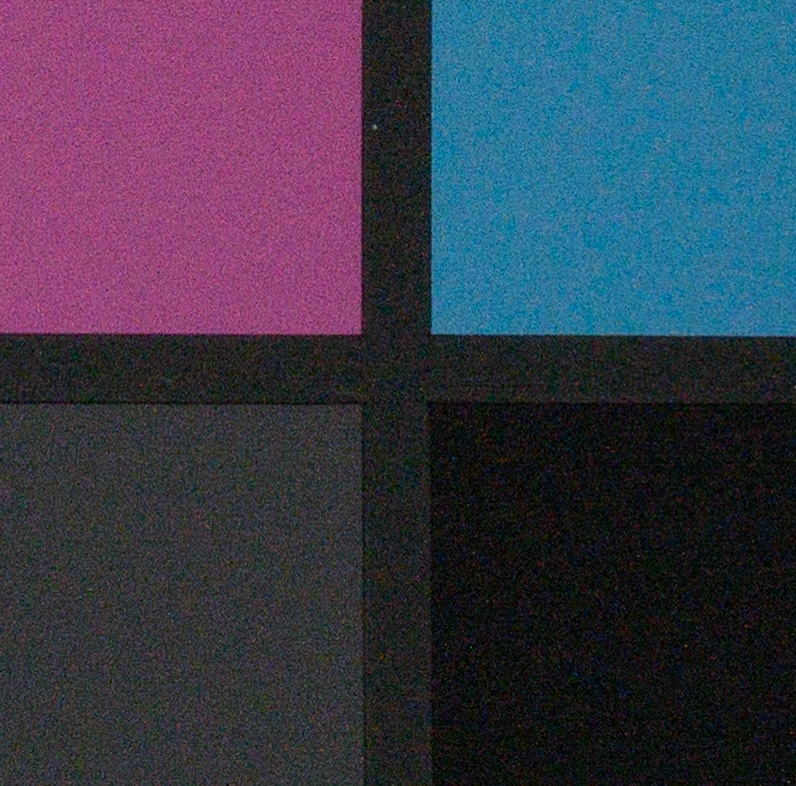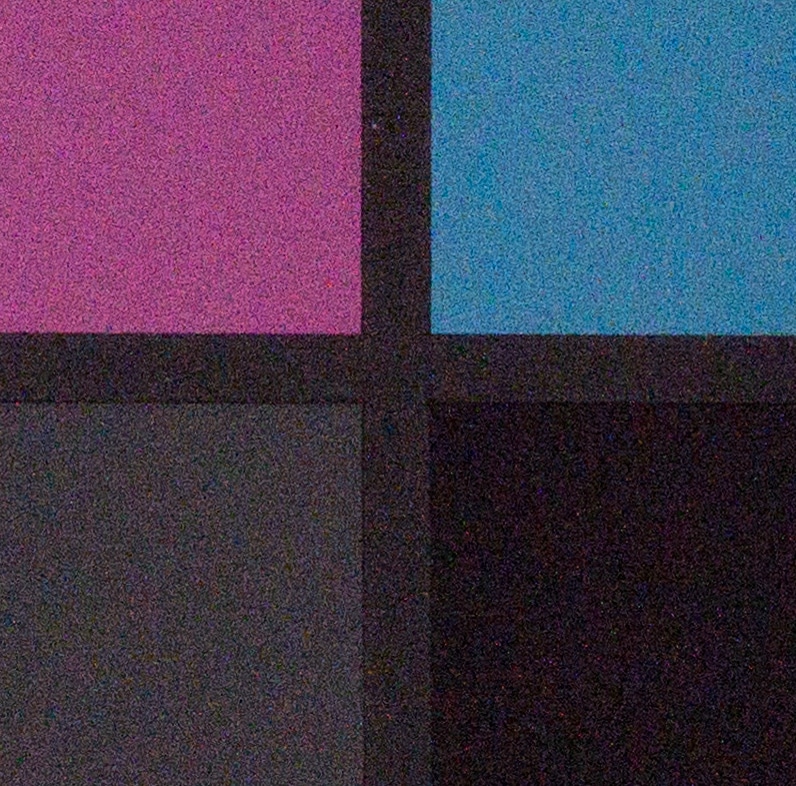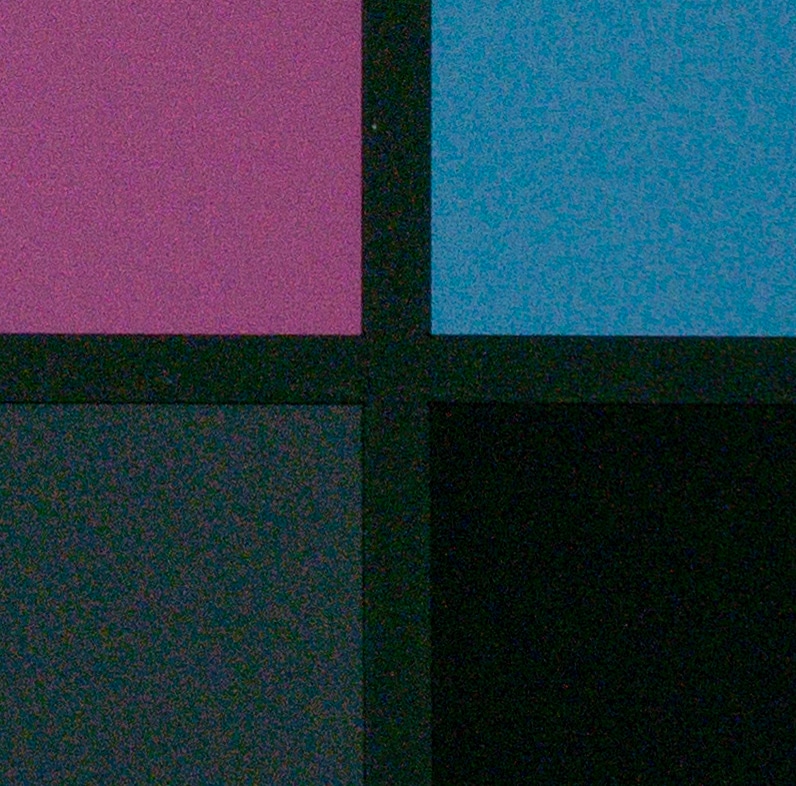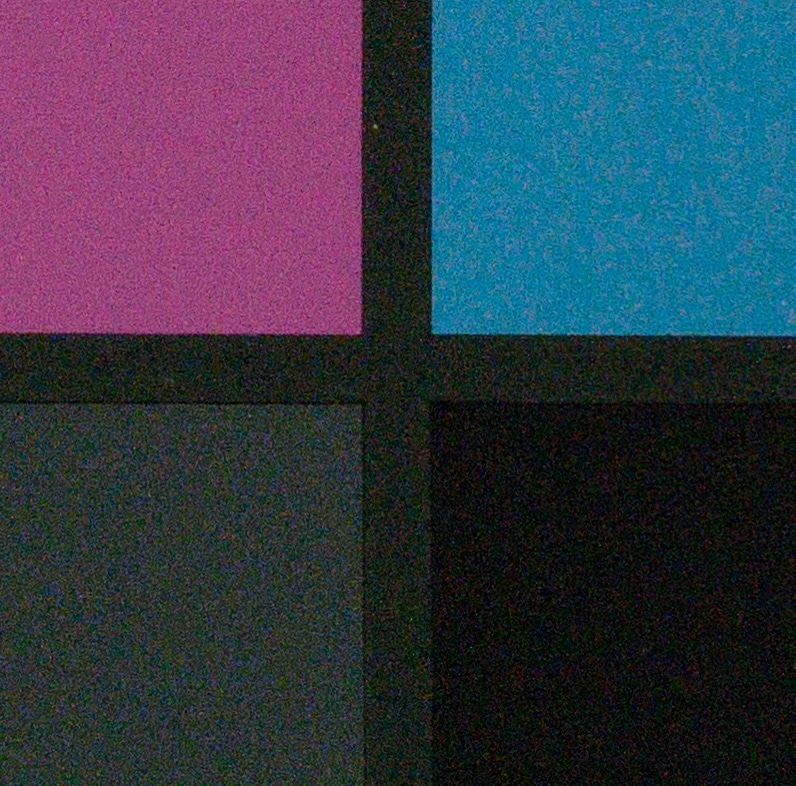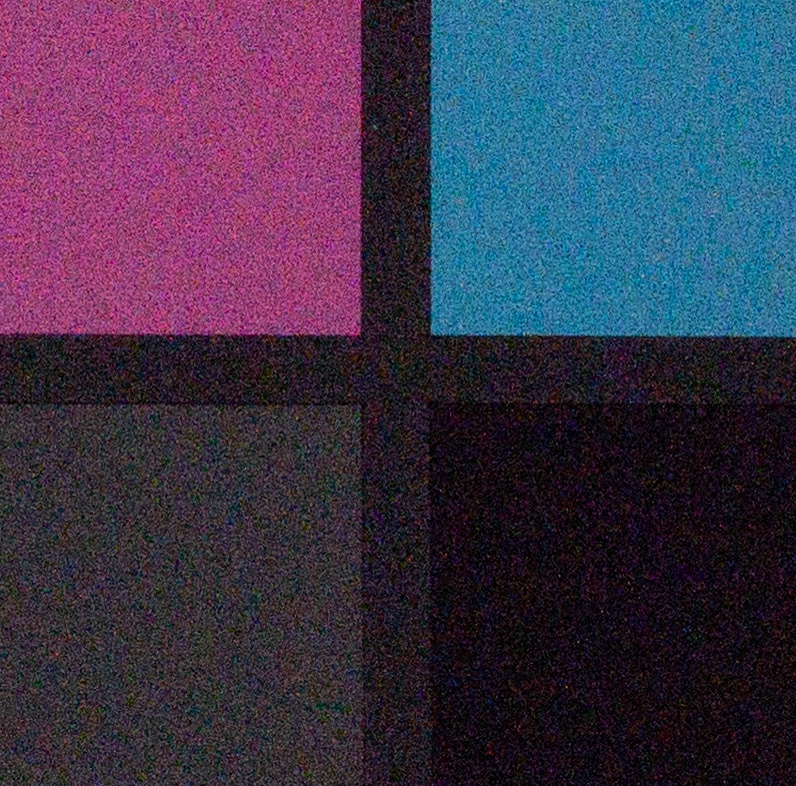 I don't see much banding at all.
Here they are at 200%: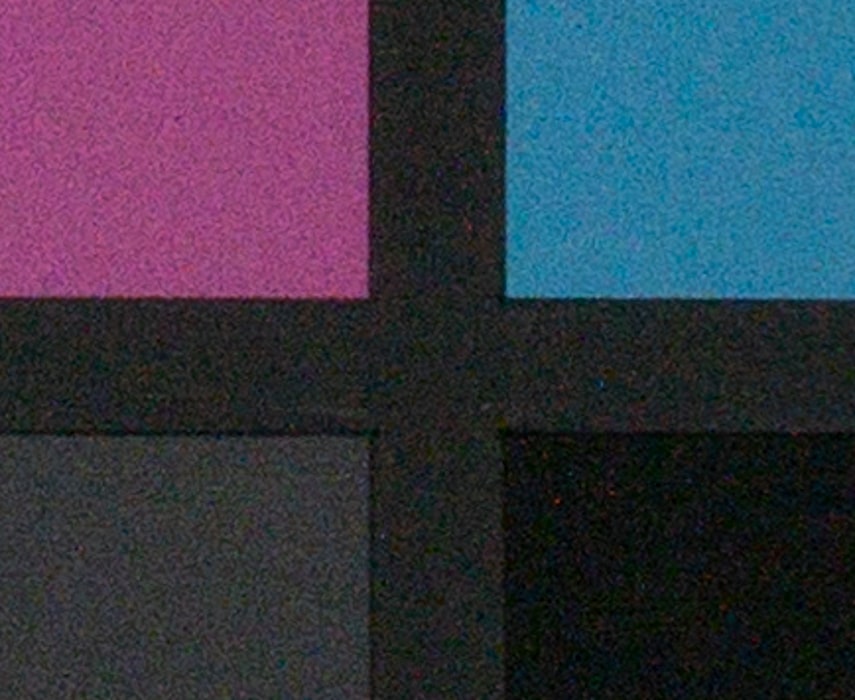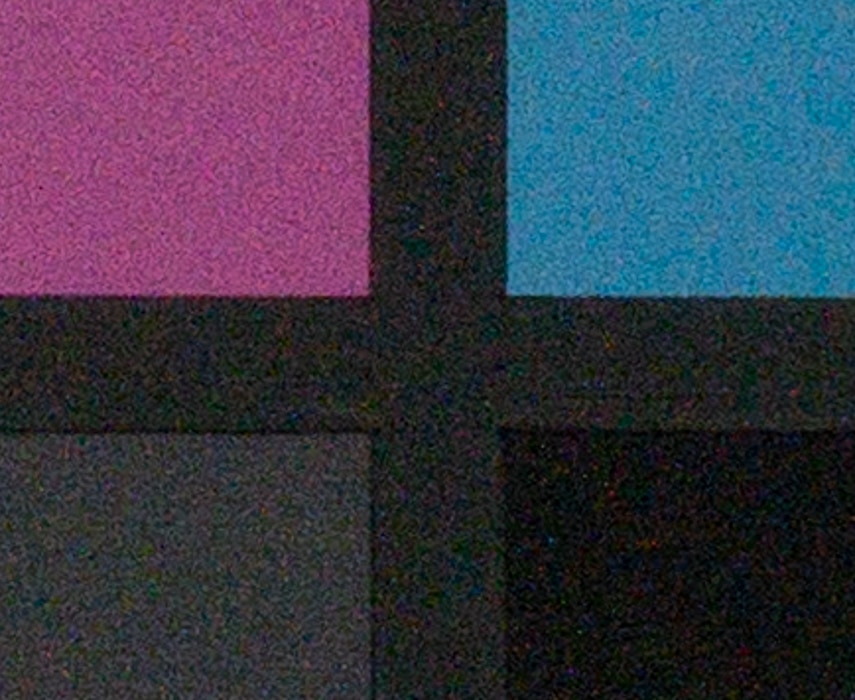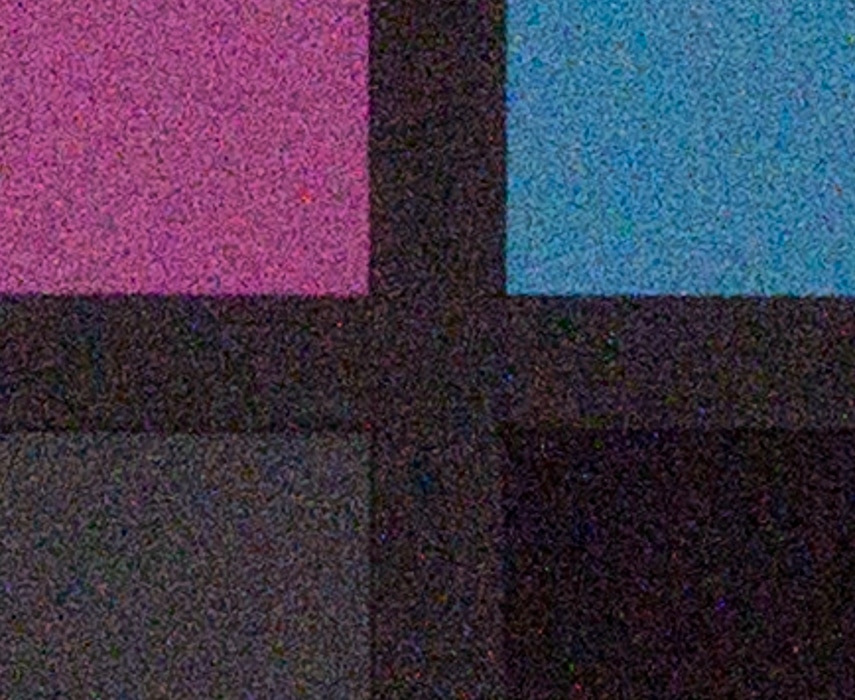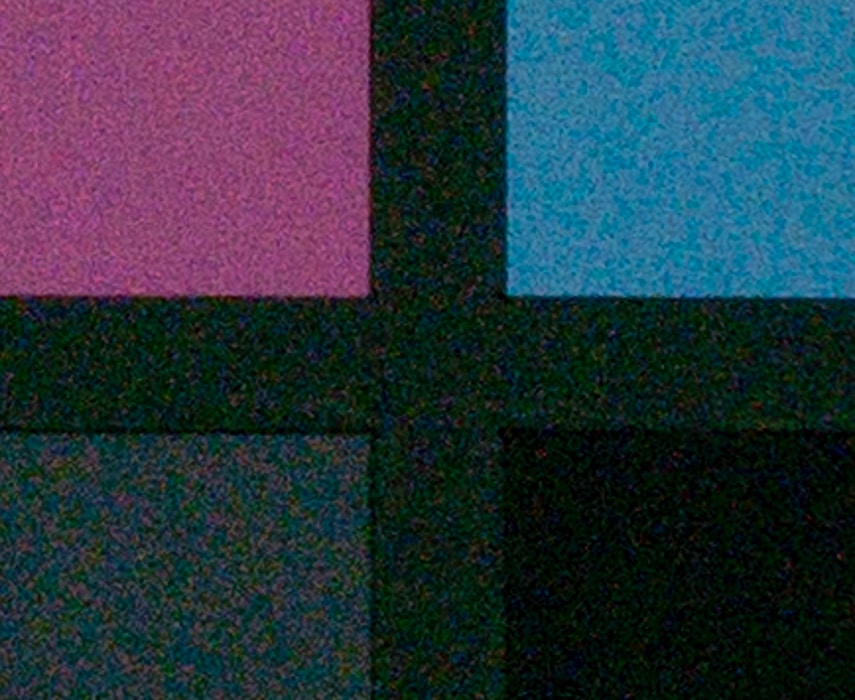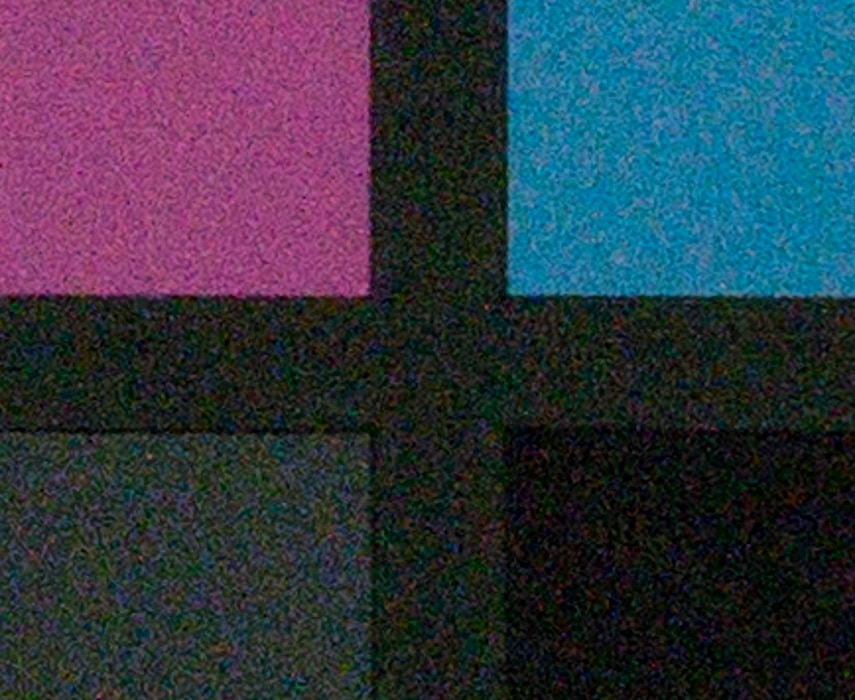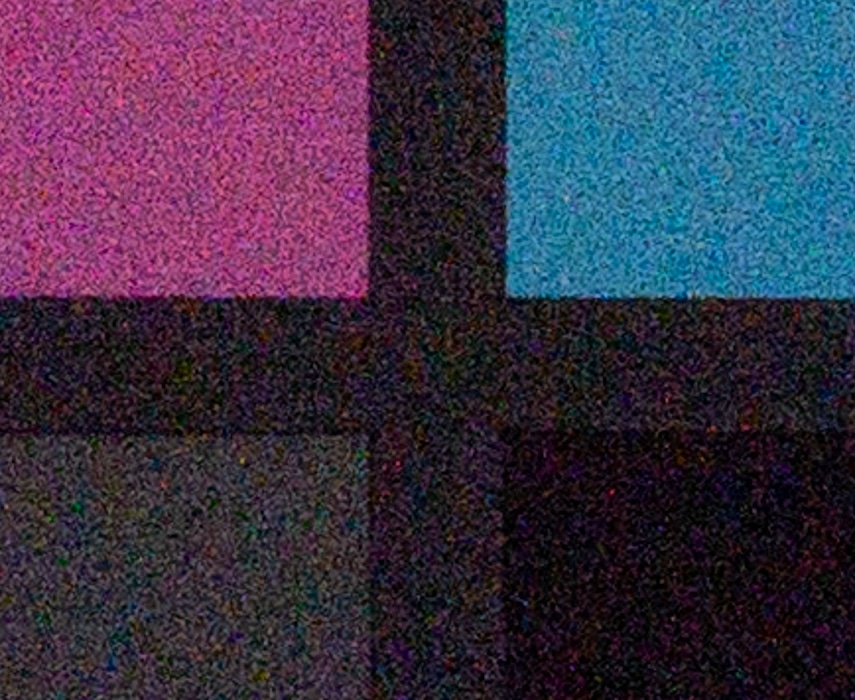 Still very little that could be called banding.
[Added later]
By changing the lighting conditions, I managed to create the banding.
https://blog.kasson.com/nikon-z6-7/nikon-z7-banding-revisited/
https://blog.kasson.com/nikon-z6-7/nikon-z7-banding-in-dark-field-images/