No, that's not "Landscape Lite", as in lo-cal, dumbed-down, mindless eye candy. It's light, as in easy-on-the-back, footloose-and-fancy-free, spontaneous, fluid, and instinctual. The key is leaving the tripod at home, and restricting your total equipment weight to five pounds or so.
On a recent trip to Jackson Hole, I gave it a try. I took an M9, the 18mm f/3.4, the 24mm f/3.8, two finders, and a spare battery, all packed in an Adorama Slinger (by far my favorite rangefinder bag, and I've tried a bunch, including some that cost four times as much). Before I got the bug to go light, I was planning on IR pictures, so I processed the images for fake IR, using Alien Skin Exposure 3.
Here's a sample exposed through the 24mm at f/9.5 (not the lens's sharpest aperture) to get the depth of field necessary to render the foreground grass sharp: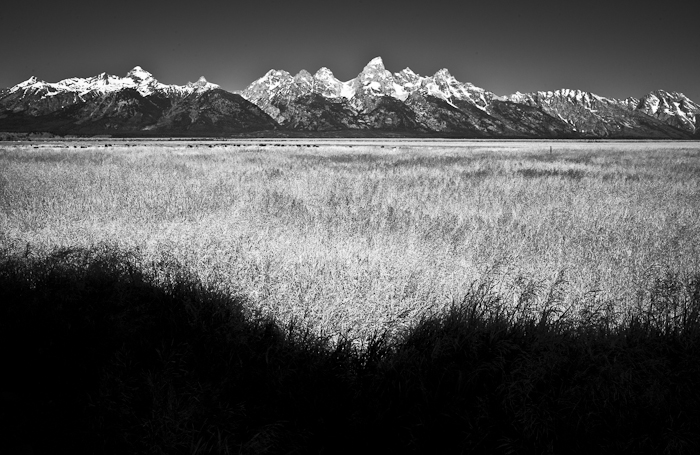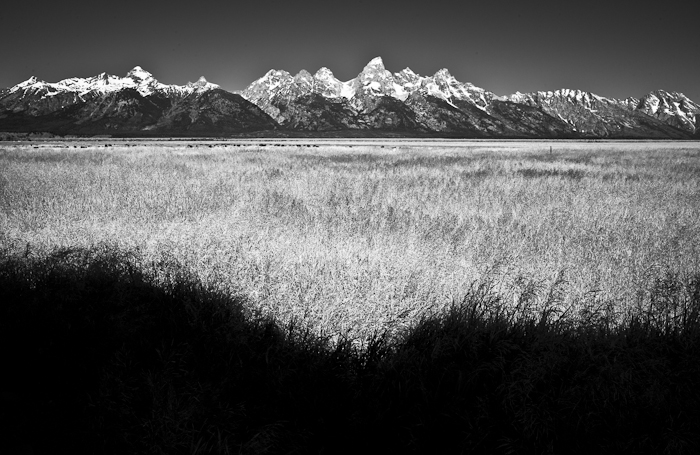 Creamy sky (the previous day had clouds, but I didn't have much time then), crisp, not much falloff, no visible moiré in spite of the lack of an a-squared filter, what's not to like?
Here are a few details, left, right, and center, at one-pixel-to-one-pixel resolution, and no sharpening.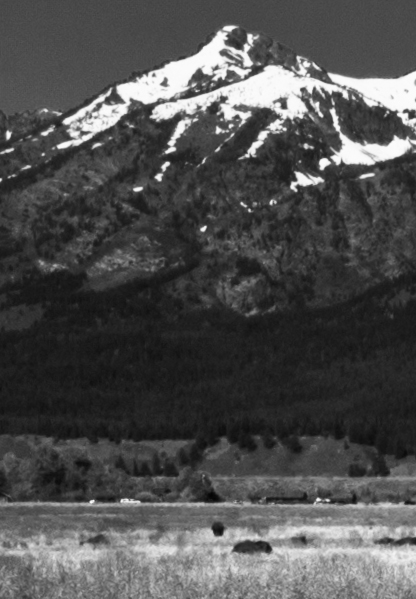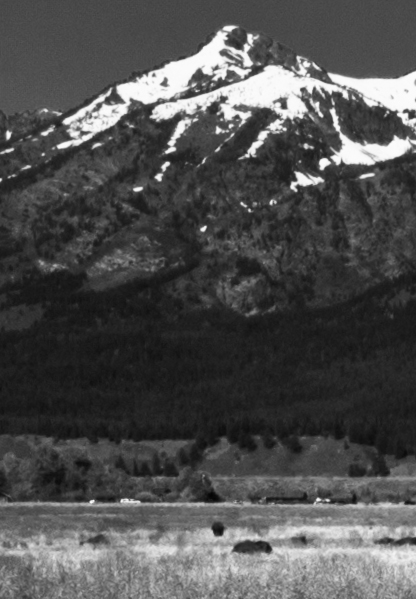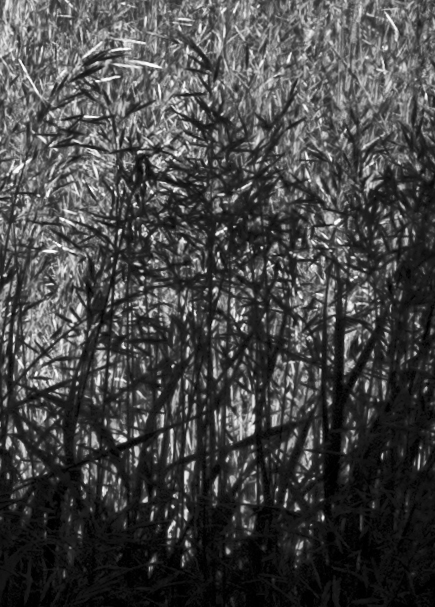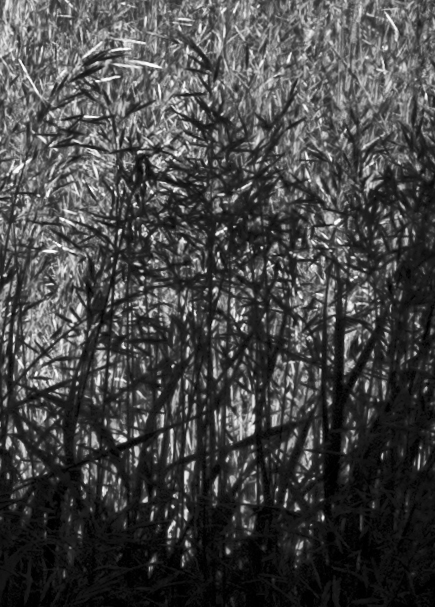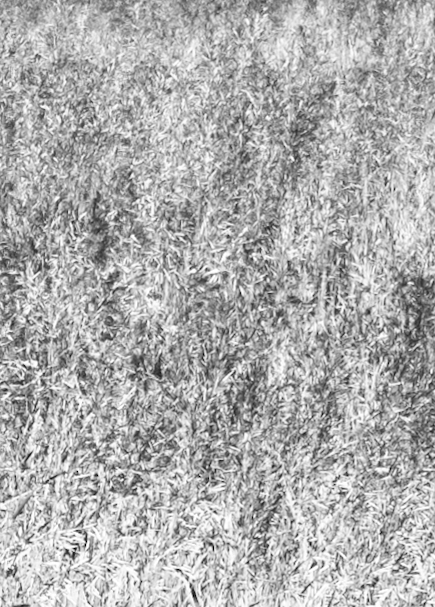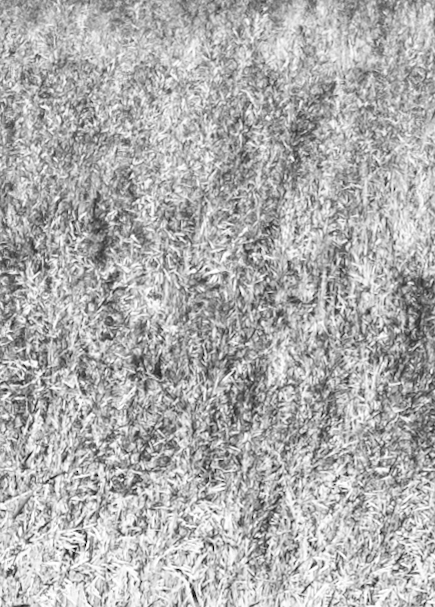 These get nicely crisp with a little sharpening.
The 18mm is also good lens for landscapes golightly. Take a look at this one, with the aperture set to f/4:


This image also looks nice up close, at one-pixel-to-one-pixel resolution, and no sharpening, with the edges a little softer than the center: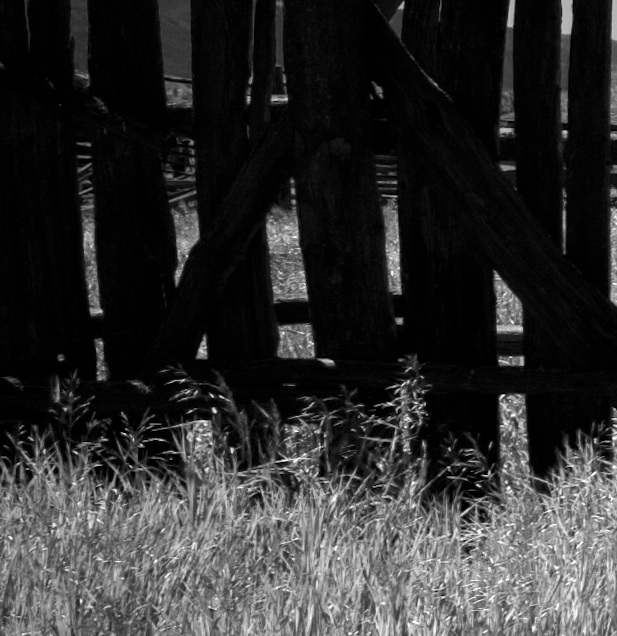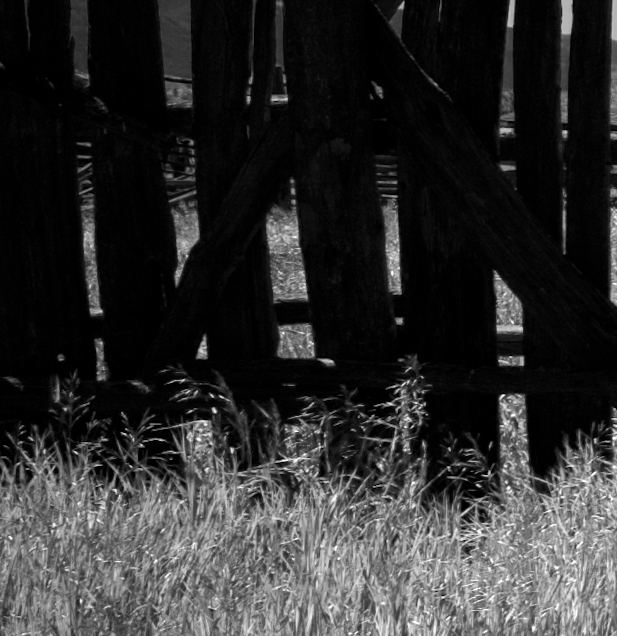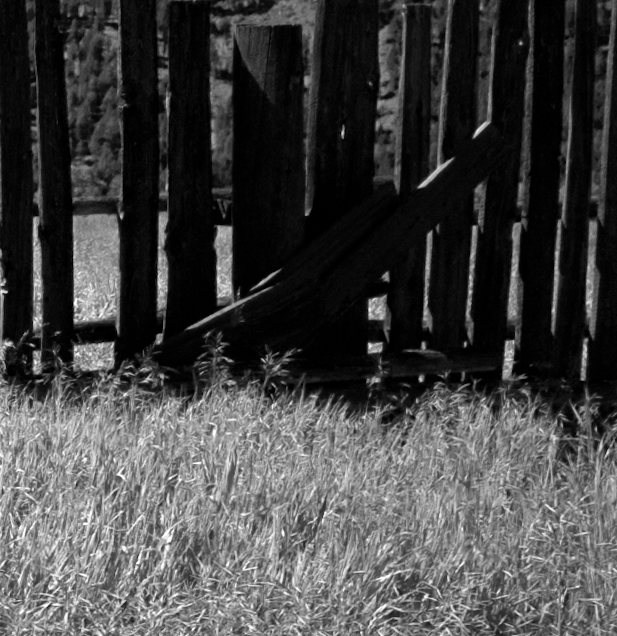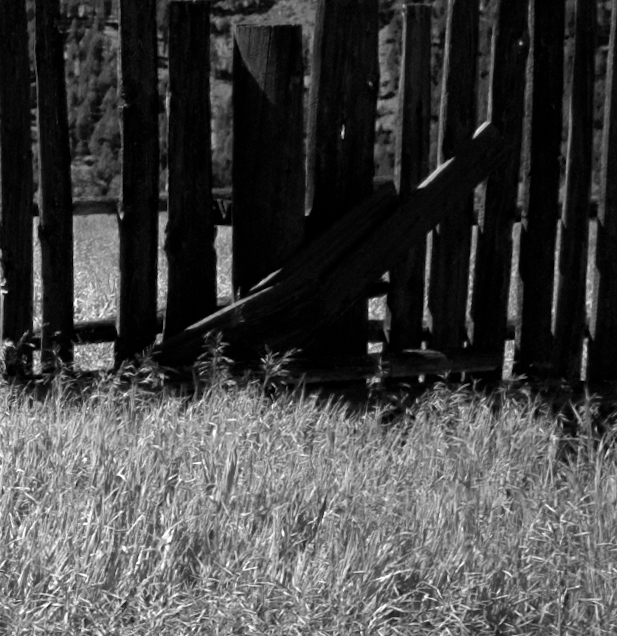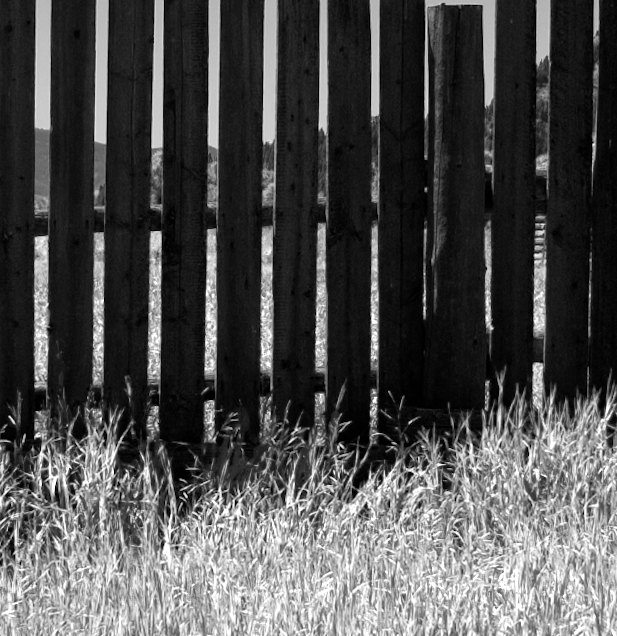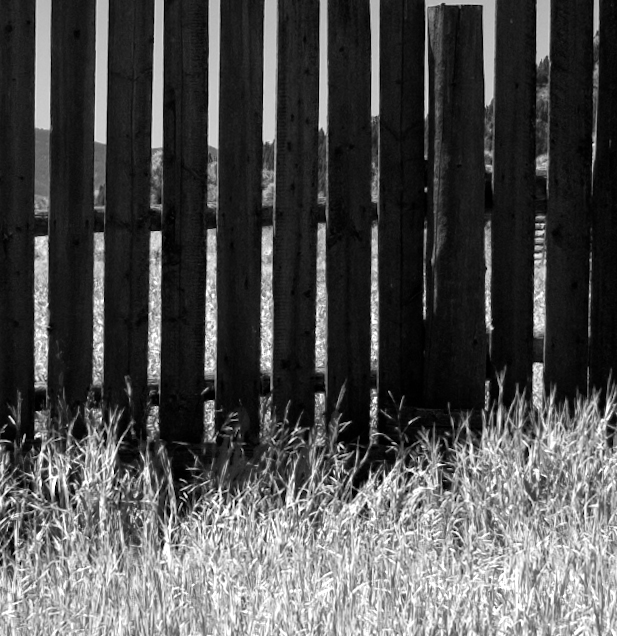 I also did some handheld panos, like this 13000-pixel-wide one with the 24mm:


As I've said here before, landscapes aren't really my photographic thing, but they're fun to play with, and it's refreshing to be able to do them without feeling like I need a Sherpa.