After yesterday's test of the Leica 28 mm f/2.8 Elmarit ASPH I'm no longer sanguine about how rangefinder lenses — which, fo me means Leica M-mount lenses — will do on the Sony a7S. I think each one has to be tried, at least until the focal lengths exceed 75 or 90mm.
I thought I'd try a lens that had given me trouble on the Sony a7R, the Leica 50 mm f/1.4 Summilux ASPH. This is a lens that is very sharp in the center on just about any camera, and is more than respectable in the corners on the Leica 240.
For comparison, I picked the Zeiss 55 mm f/1.4 Otus Distagon in a Nikon F-mount. This is the sharpest lens I own in the corners.
I made Expodisc images wide open — the toughest aperture for corner casts — with both lenses.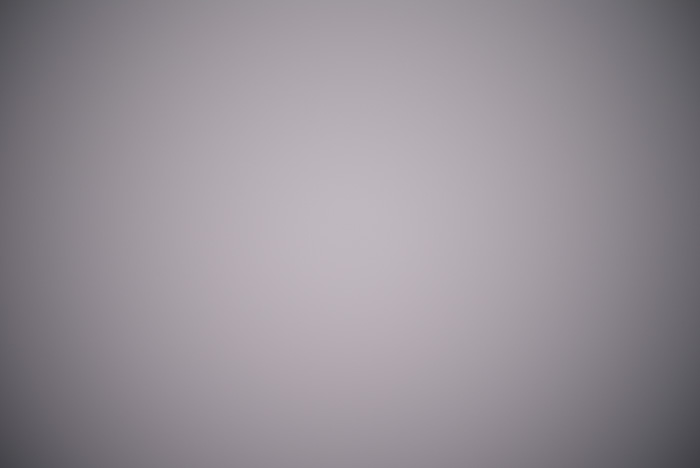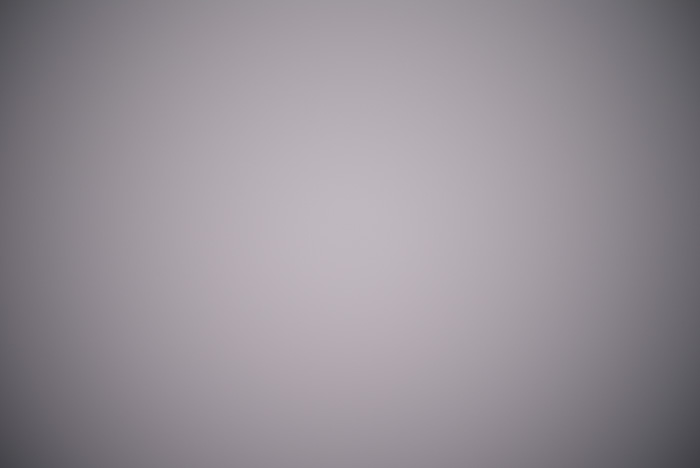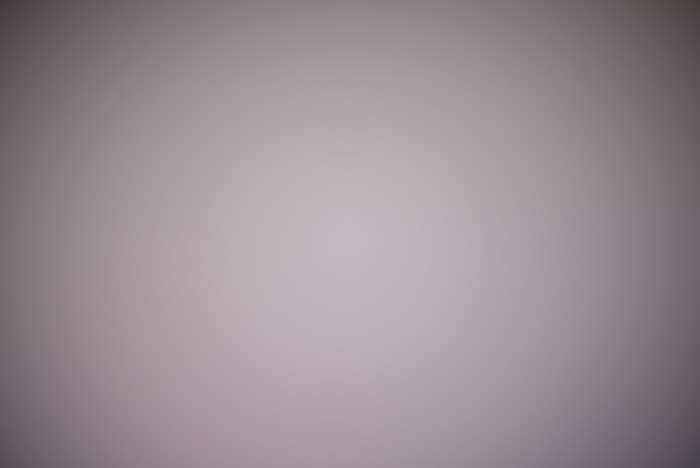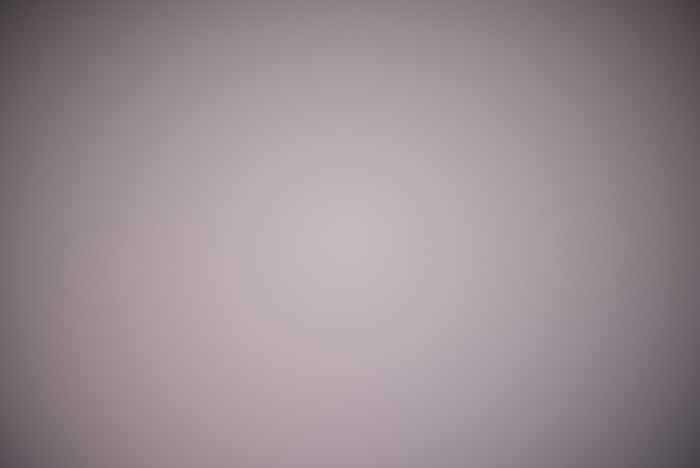 Virtually no corner casts in either case. This is something the a7S seems to do consistently well.
I set up on this scene: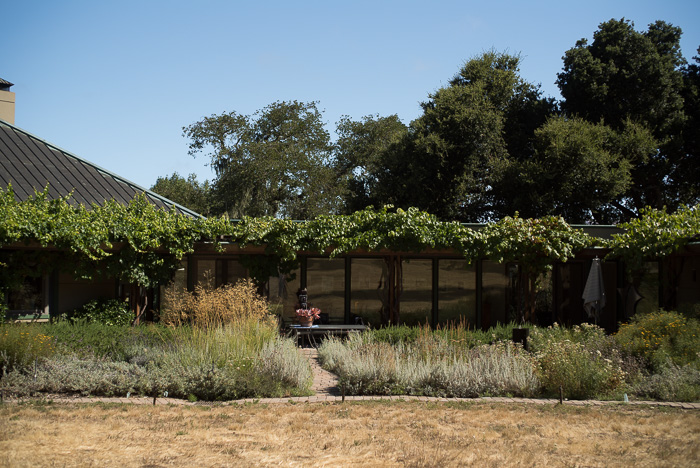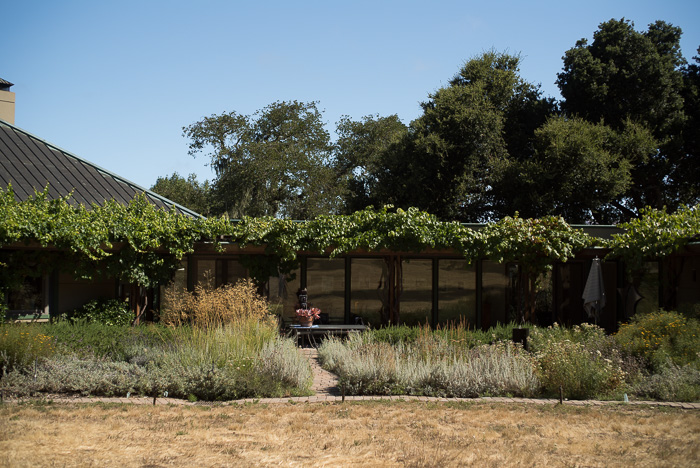 I made a complete aperture series with both lenses. Here are some tight center crops the include a Linhof Master Technika that happened to be making a series of exposures.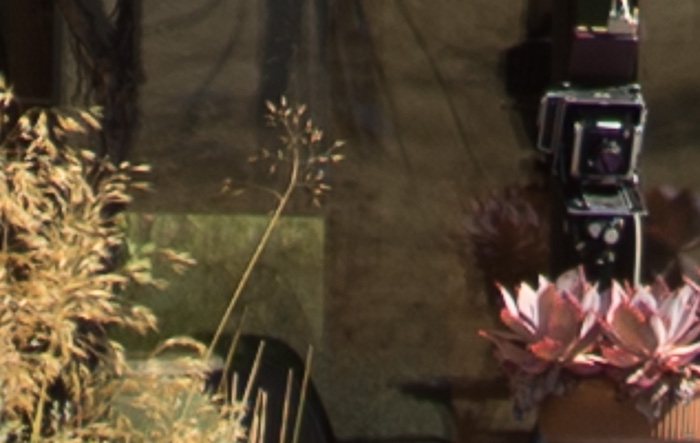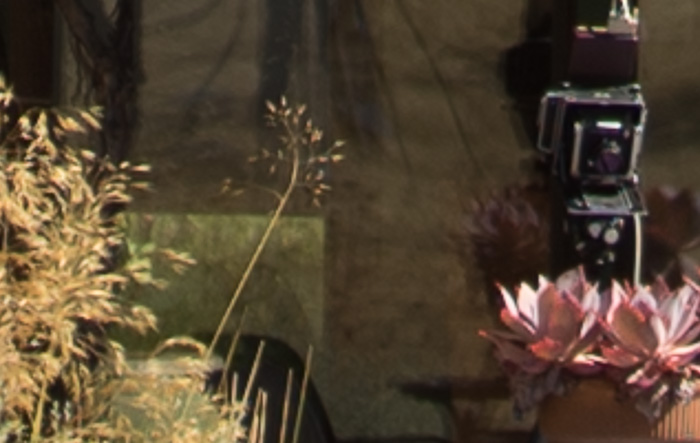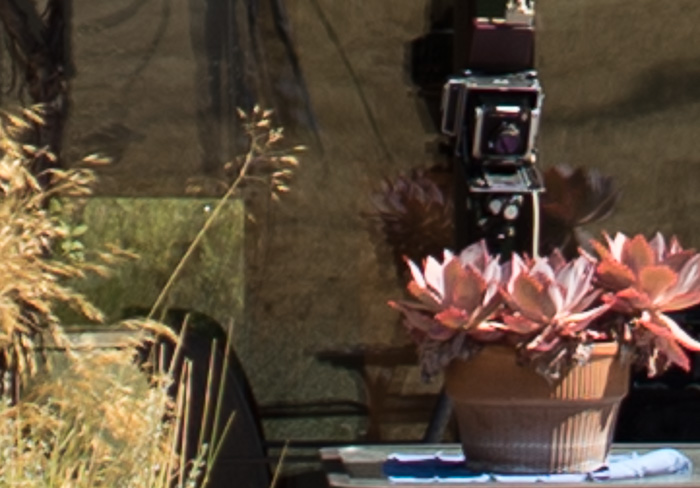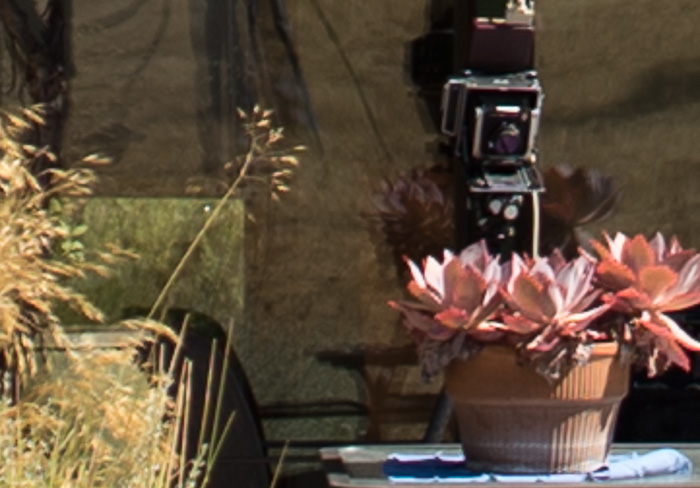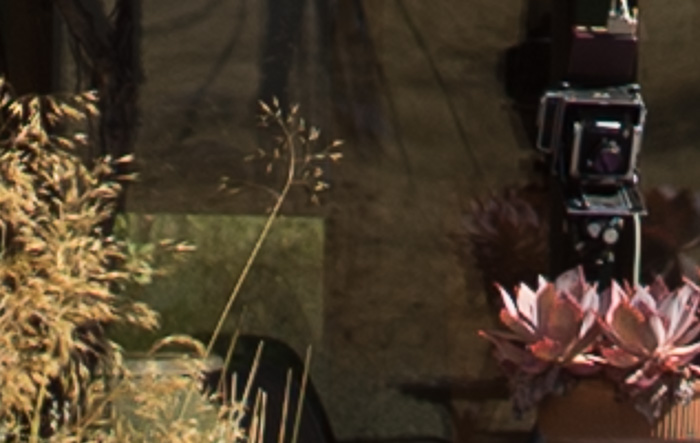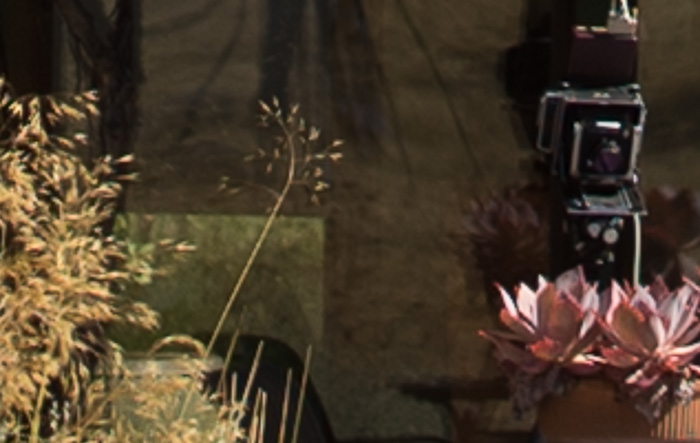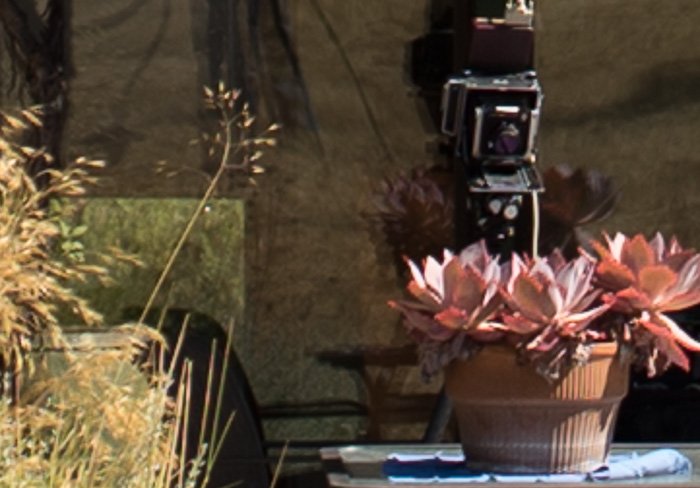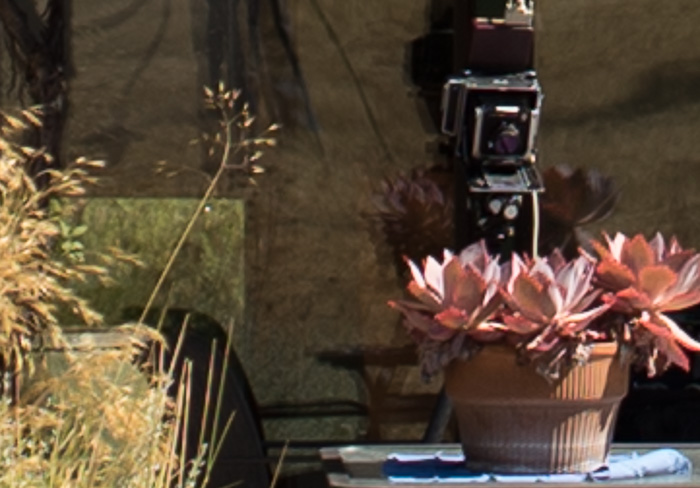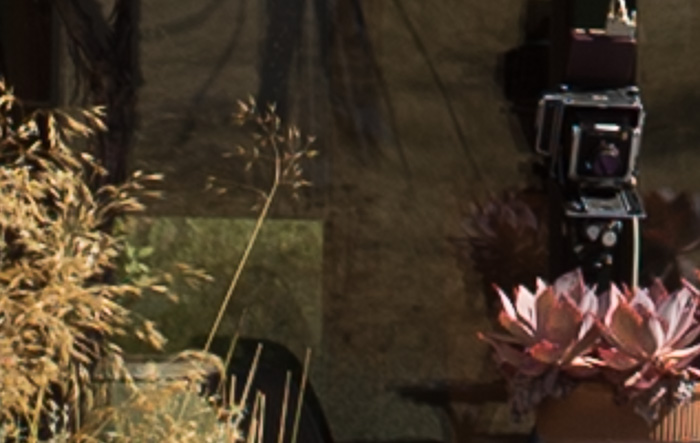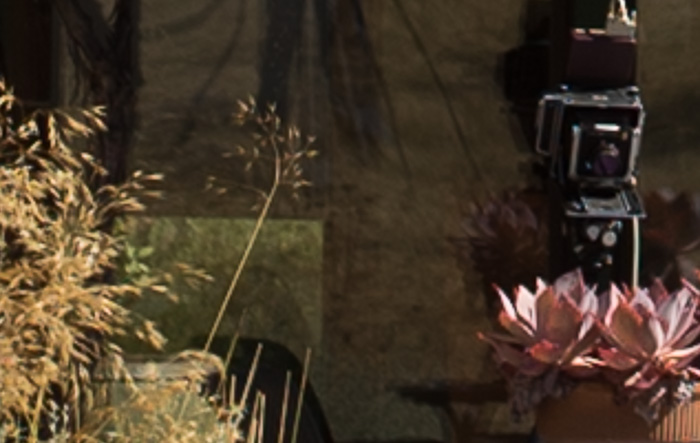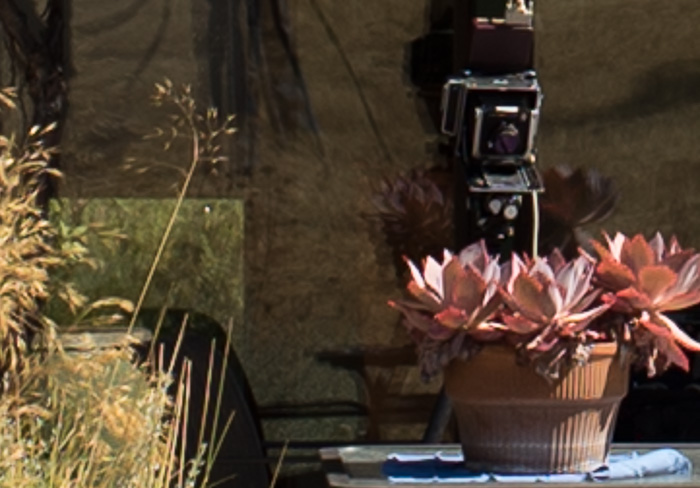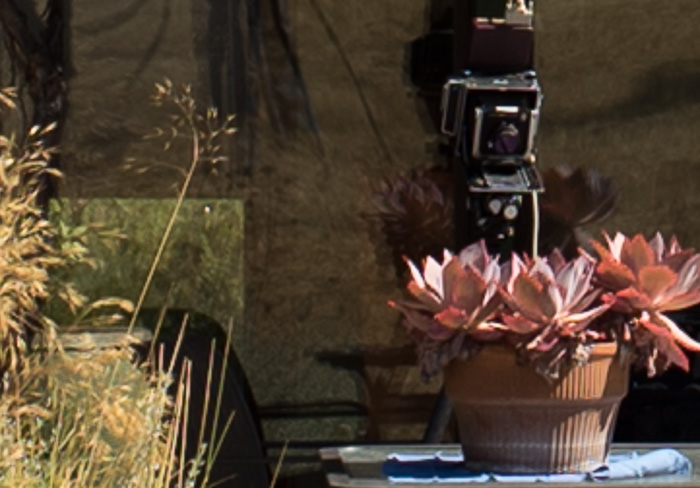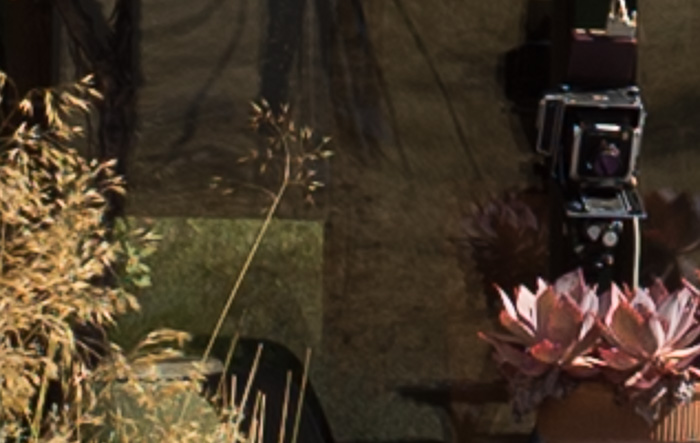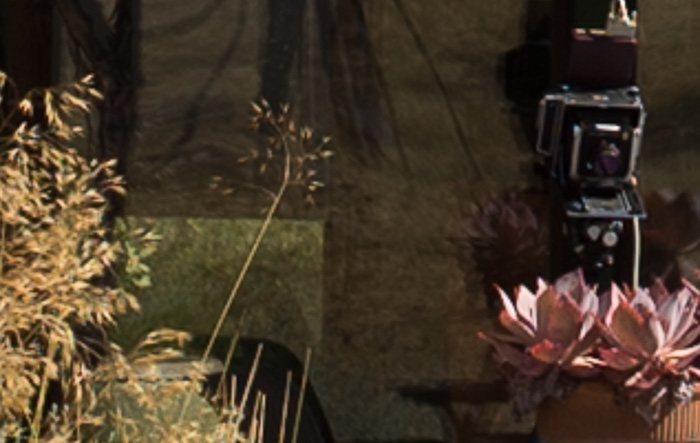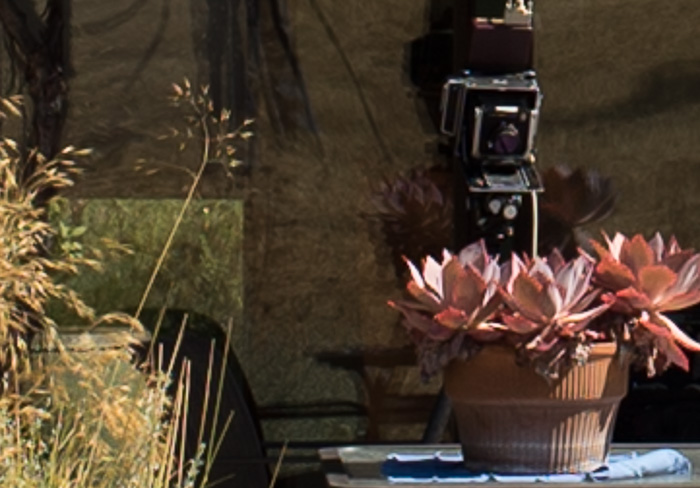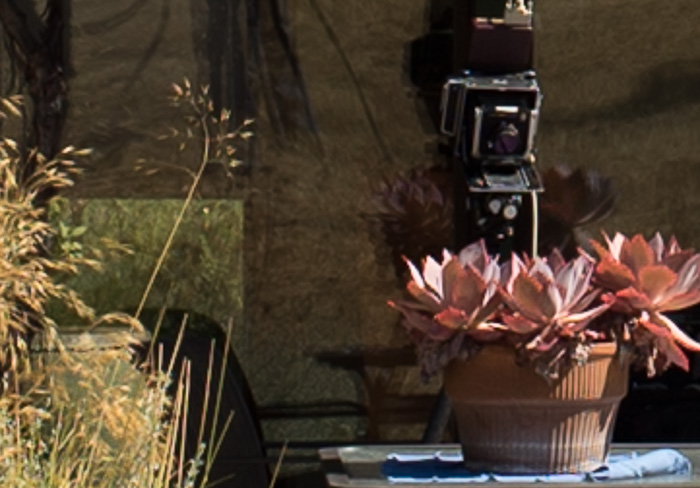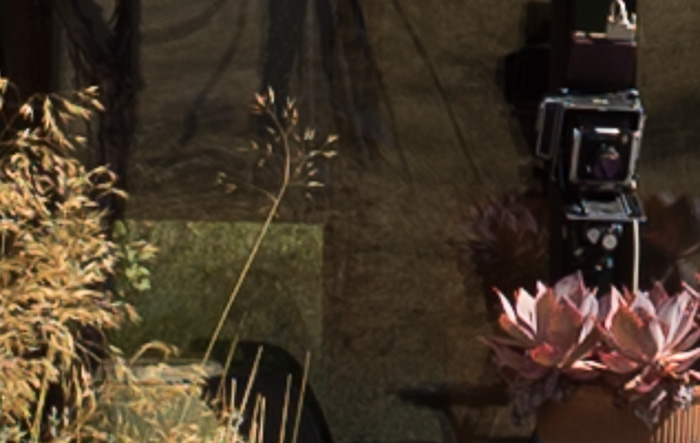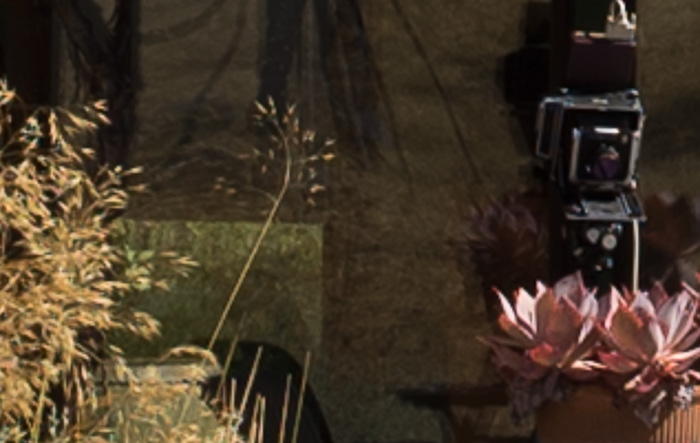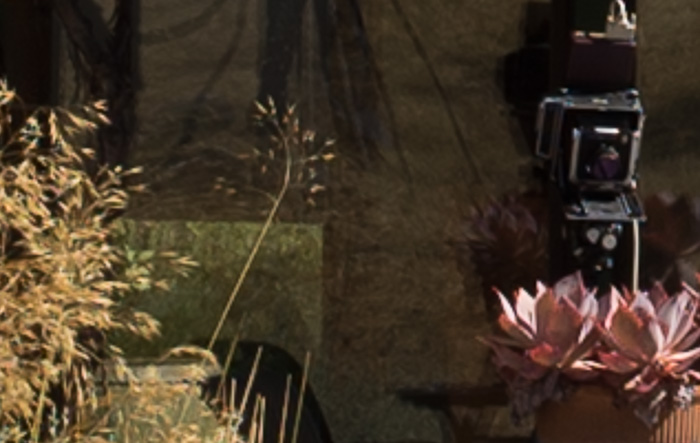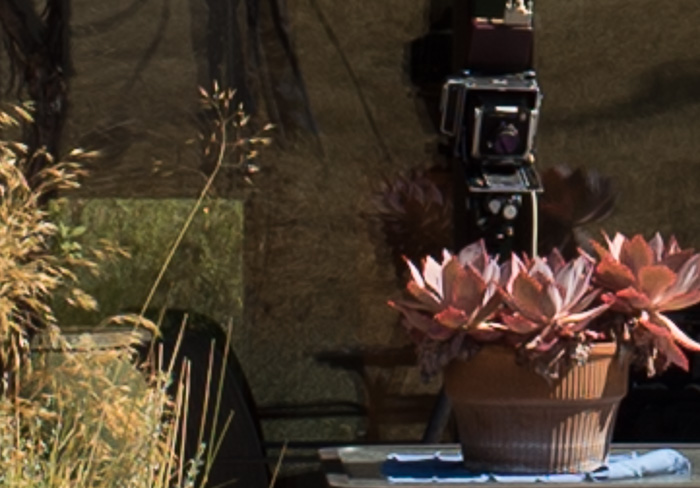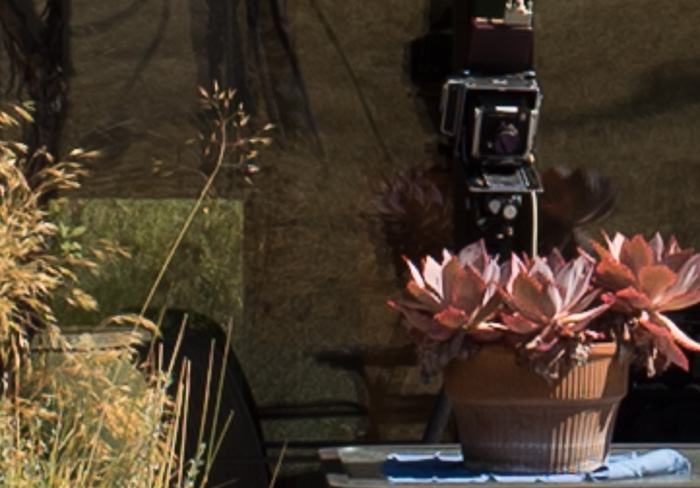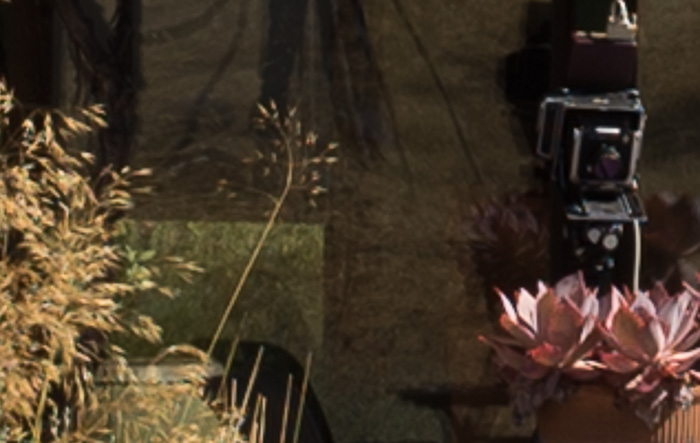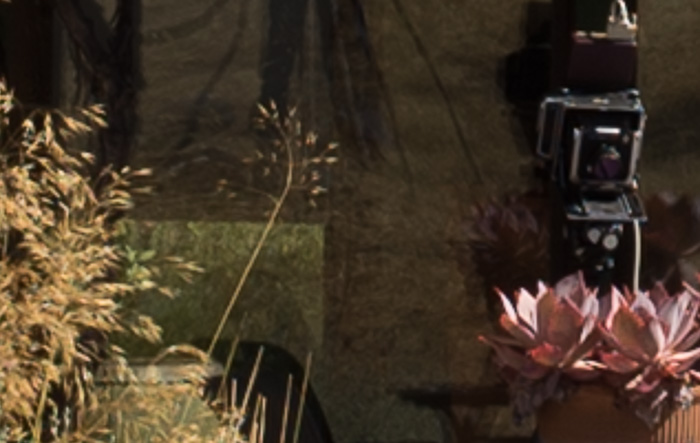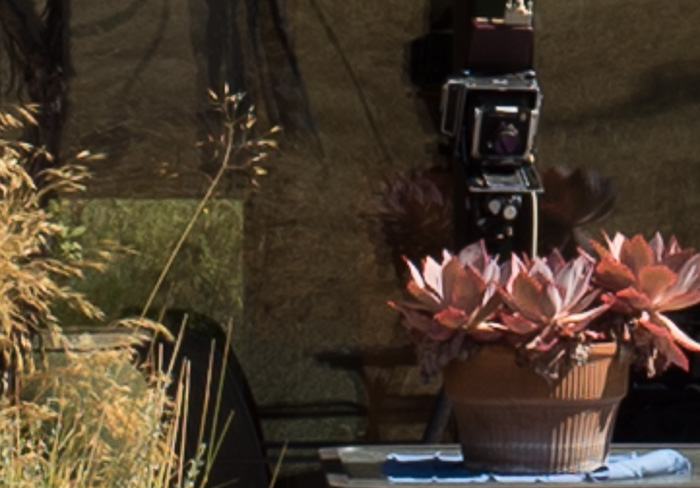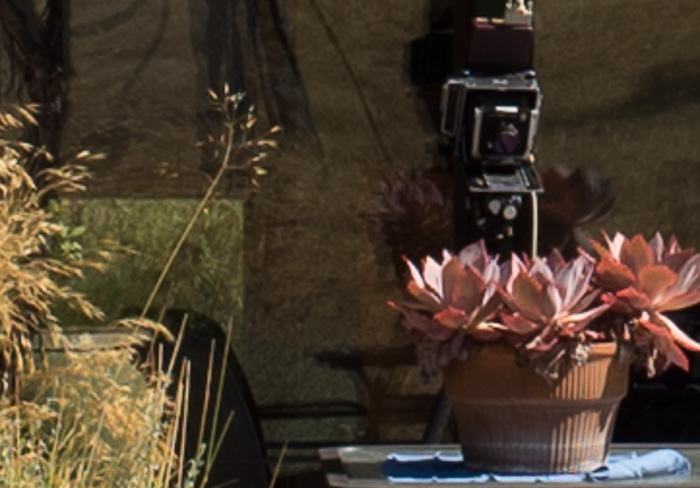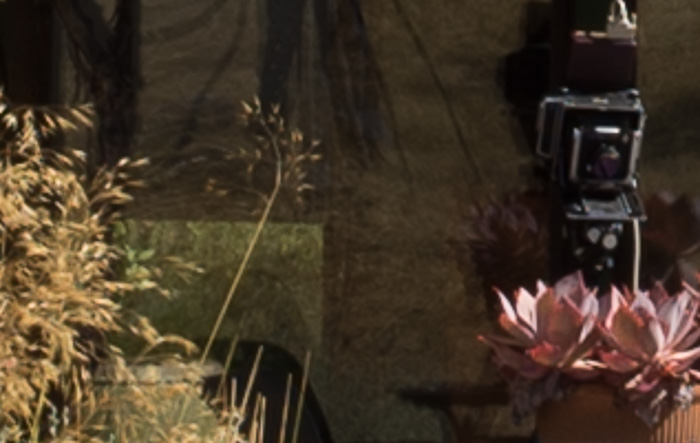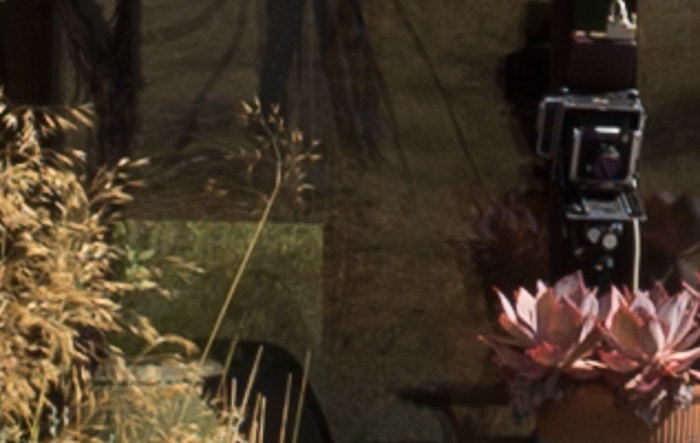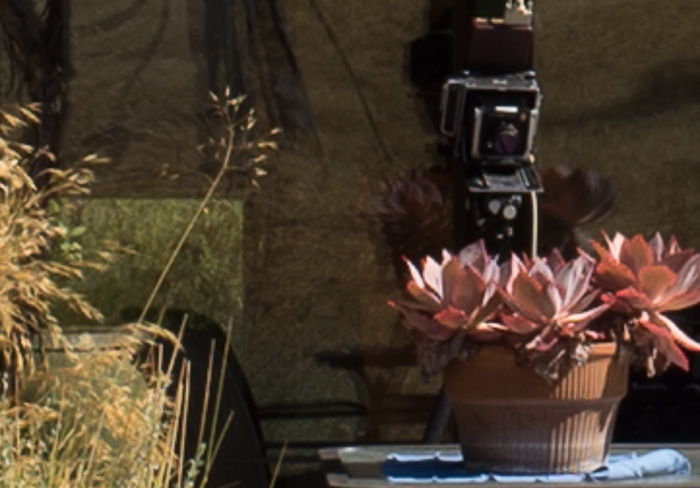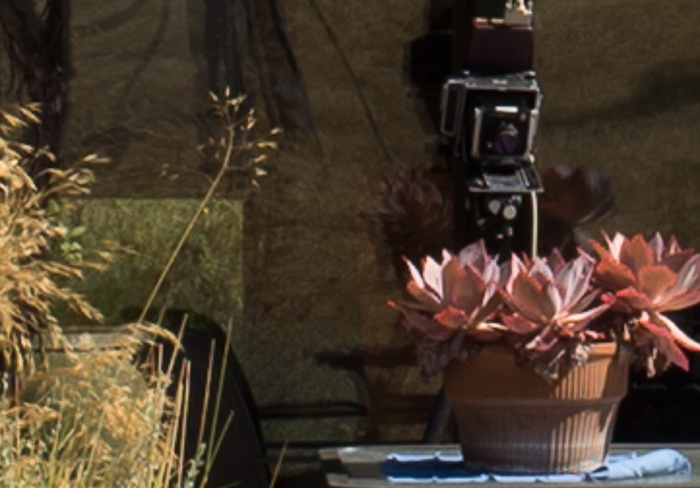 Well, that's not very revealing, is it? All the images are limited by the resolution of the sensor.
Next up, the upper right corner. There we'll see some differences.