A reader commented that the Nikon 70-200 f/2.8 GII ED is a superior lens to the Sony 70-200 f/4 G OSS FE. In fact, he went so far as to say:
The OSS 70-200 is not a very good lens and doesn't compare to the Nikon 70-200 2,8 in any way that I could tell.
I had not found that to be the case, but this provided me with the opportunity for a head-to-head test, which I'd never done before.
This is not a perfect test, because of thermal atmospheric effects degrading the images, so some differences between the two lenses may appear to be smaller in these tests that would be the case if the test had been performed at dawn.
I chose the Sony a7RII, and adapted the Nikon lens to it with a Novoflex G adapter. I focused in the center, with the lens wide open. I figure that most people will use lenses like this in autofocus mode, and that means that, on Nikon bodies, the Nikon lens will be focused wide open always, and, on the Sony a7RII, the lens will be focused wide open at least initially. By the way, focus shift appears to be negligible, at least if focused with a wider aperture than shot. Also by the way, both lenses are very close to parfocal.
Electronic first-curtain shutter (EFCS) was employed for all the exposures. I used a five second self timer delay.
I tested the lenses at 200mm first.
Here's the scene with the Nikon lens wide open: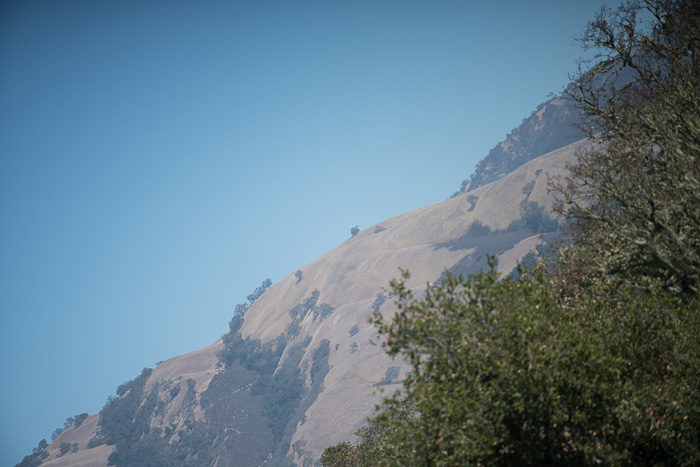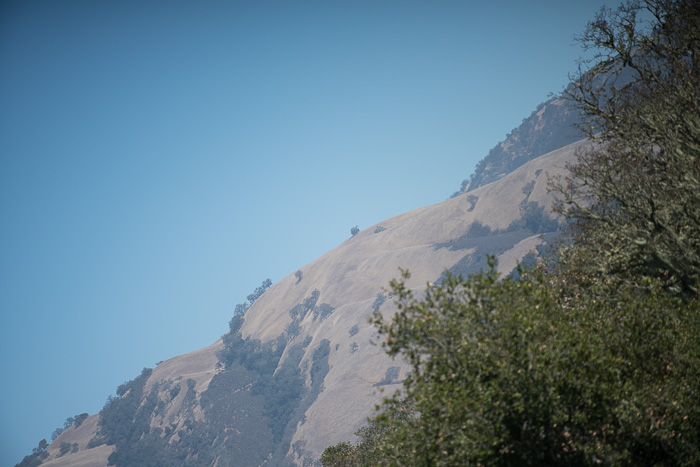 and stopped down to the Sony's widest aperture: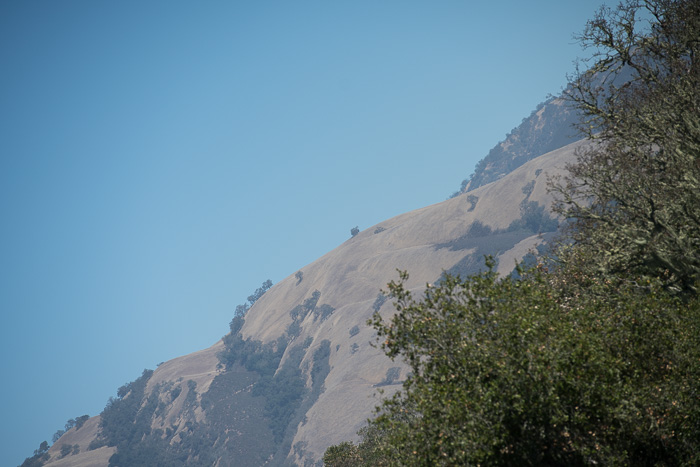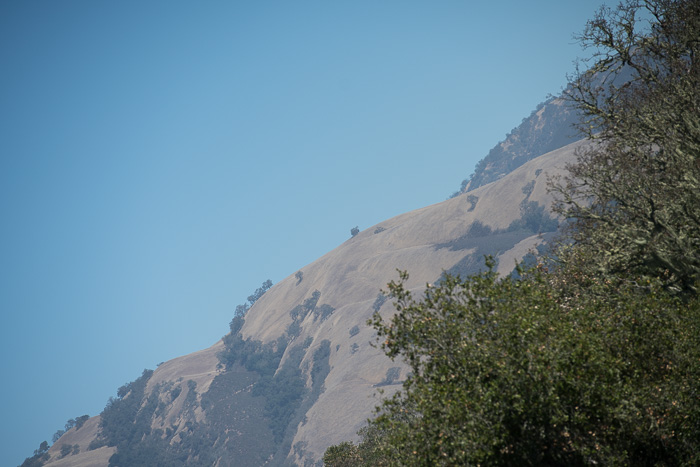 Here's the Sony wide open: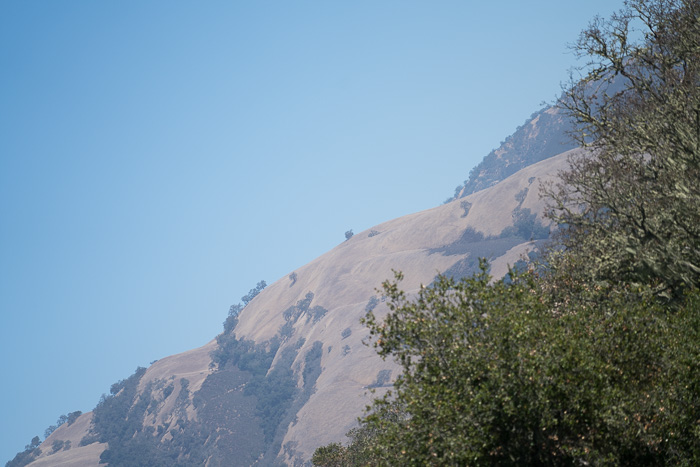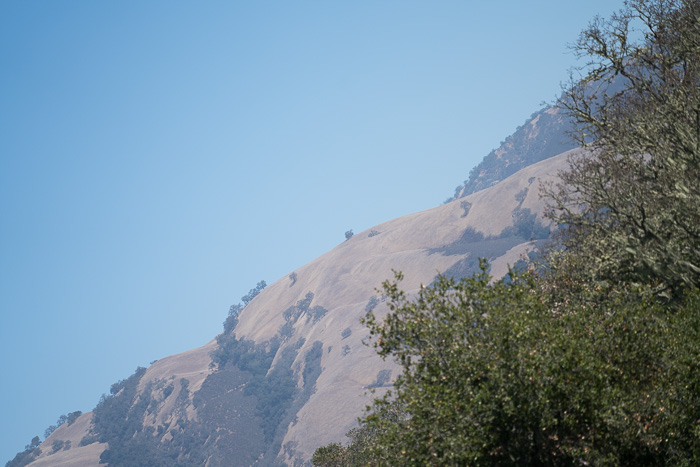 The Sony has more even coverage. The shooting positions are not quite the same because I used the rotating collar of the Nikon lens, and mounted the camera directly to the tripod with the Sony lens, since I have — I hope temporarily — misplaced the Sony's collar.
The horizon line provides a low contrast distant scene.
An aperture series in the center, magnified to 300%: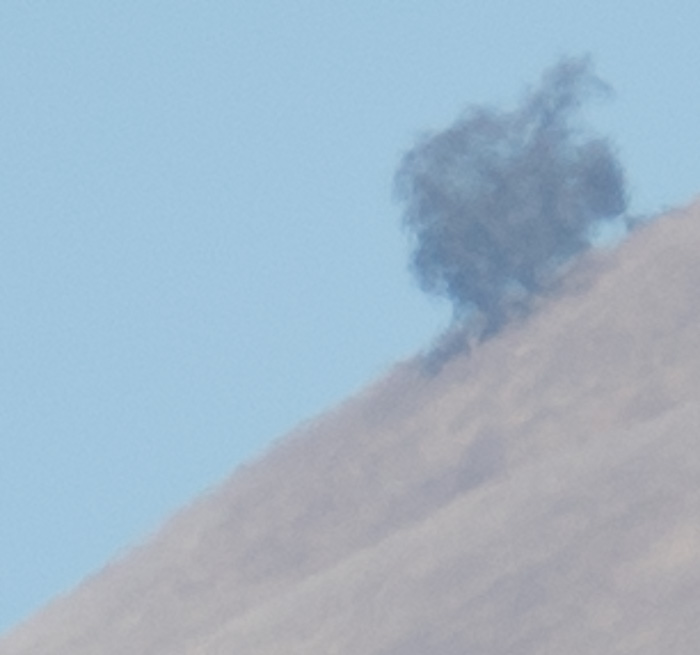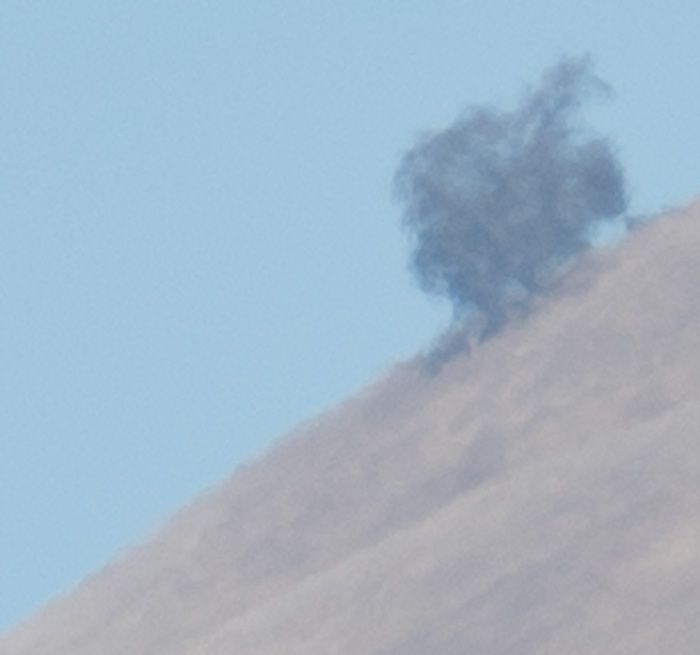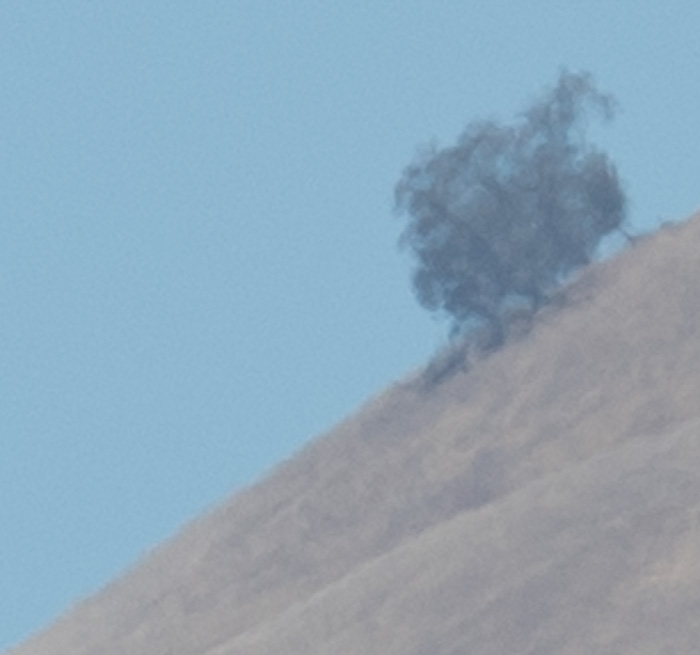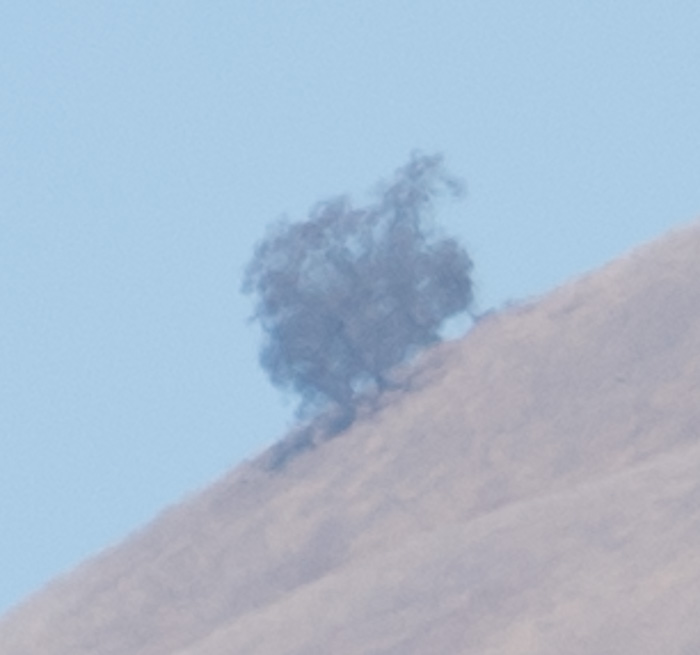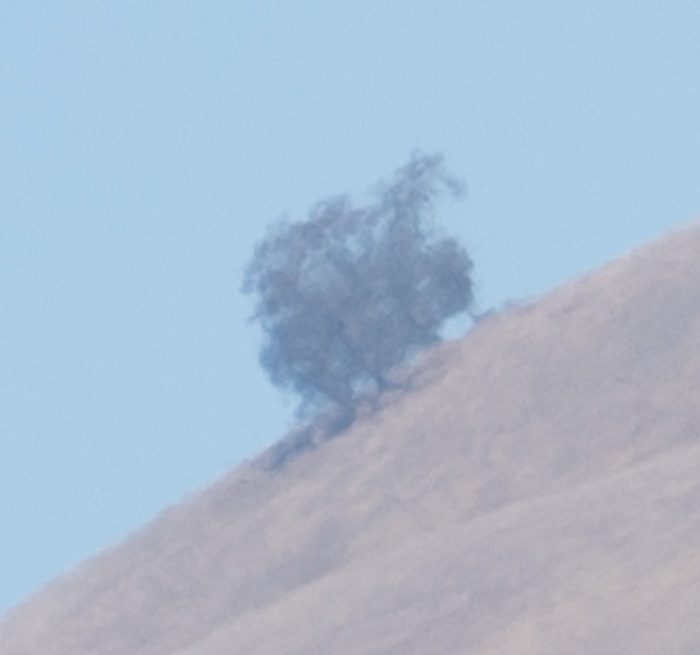 The Nikon f/2.8 image is, as you'd expect, softer than the f/4 one. There's not much to choose between the two f/4 images. If pressed, I'd give the nod to the Sony, but the differences are too small to be relevant to real-world photography. Note that the Nikon's transmission is slightly lower than the Sony's.
Continuing: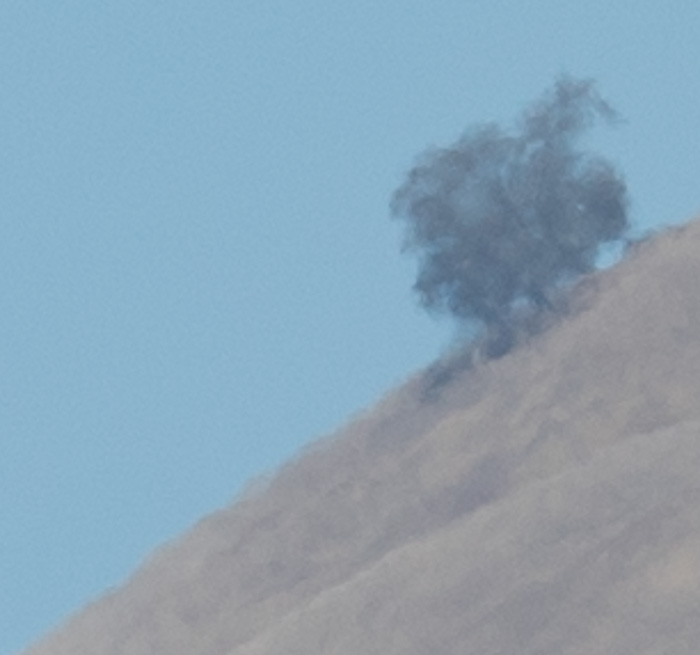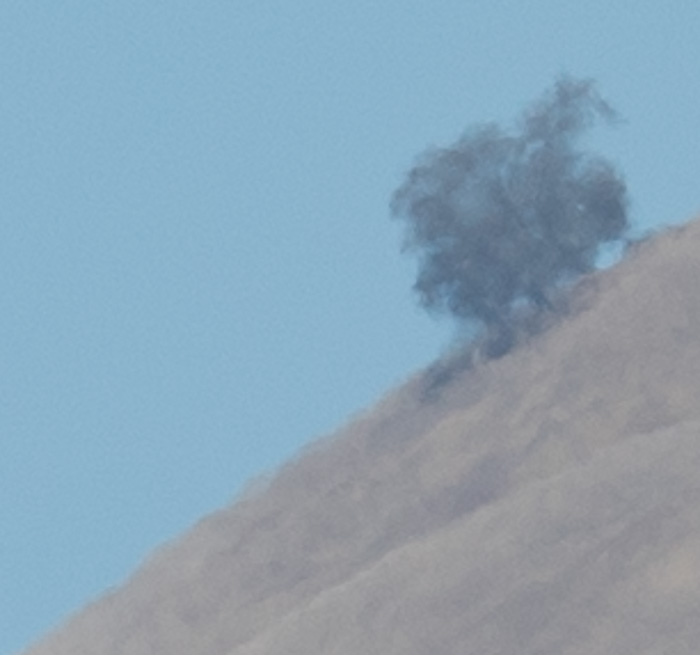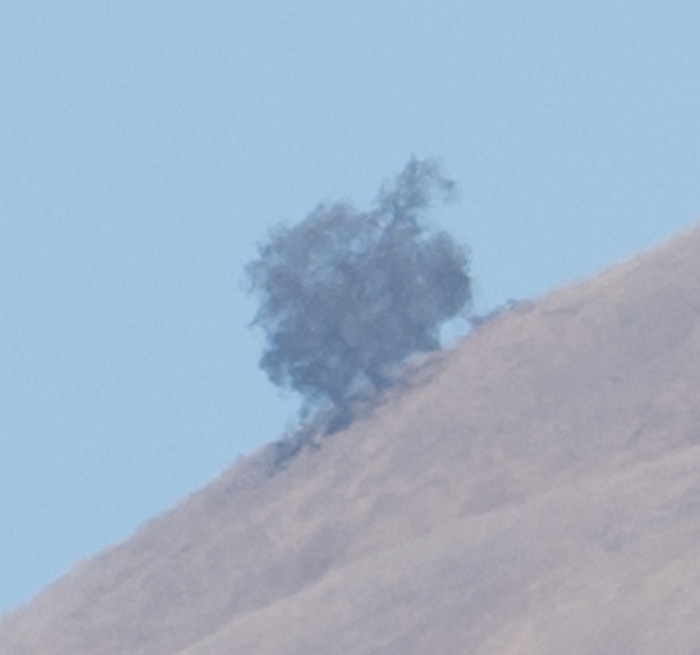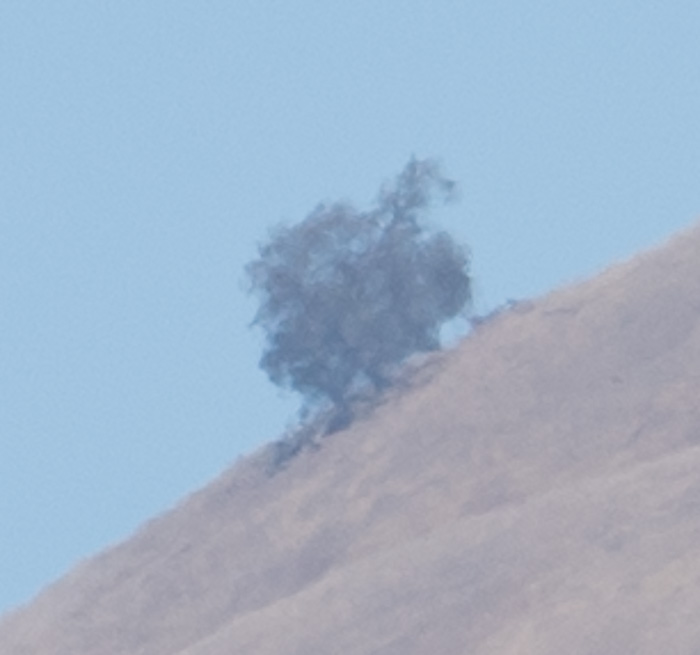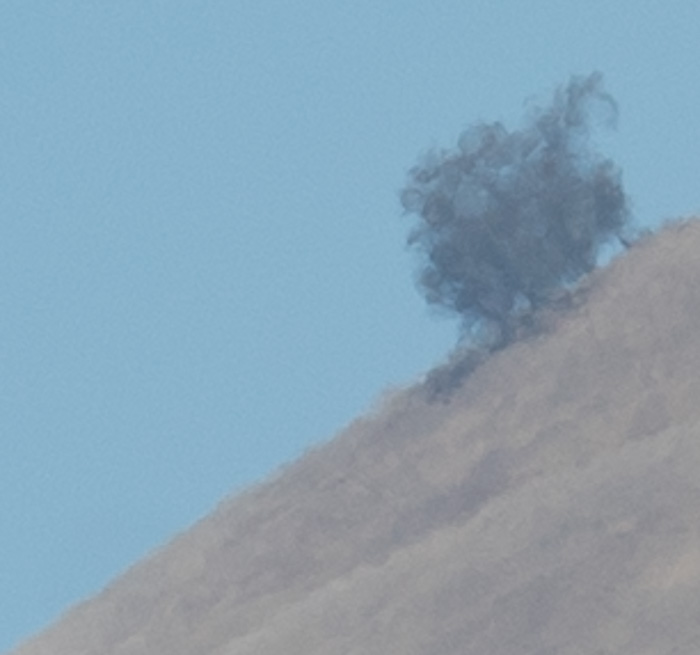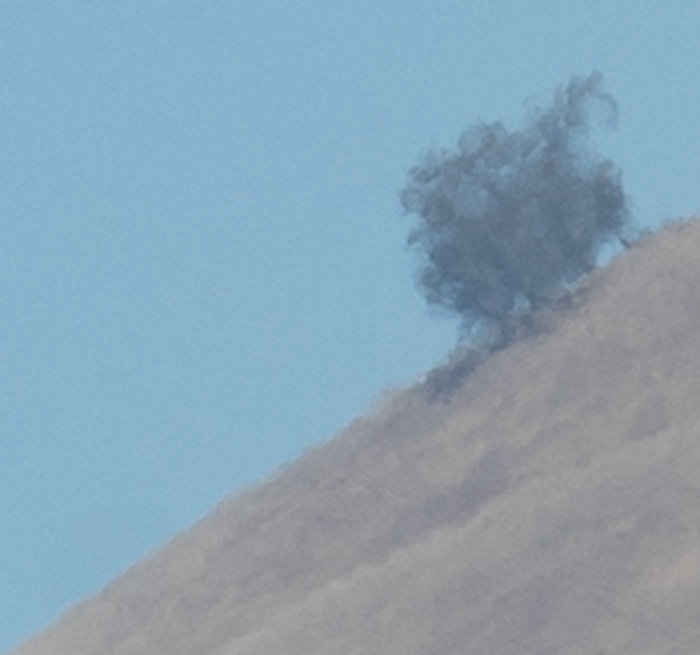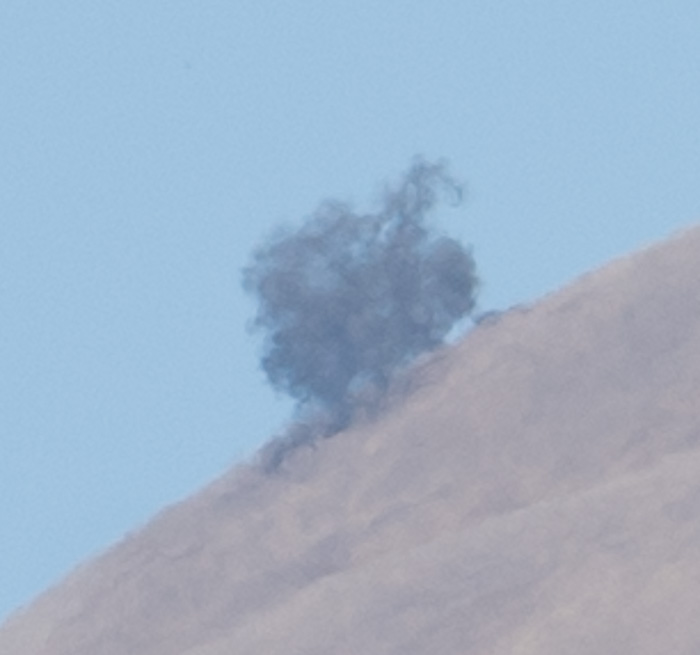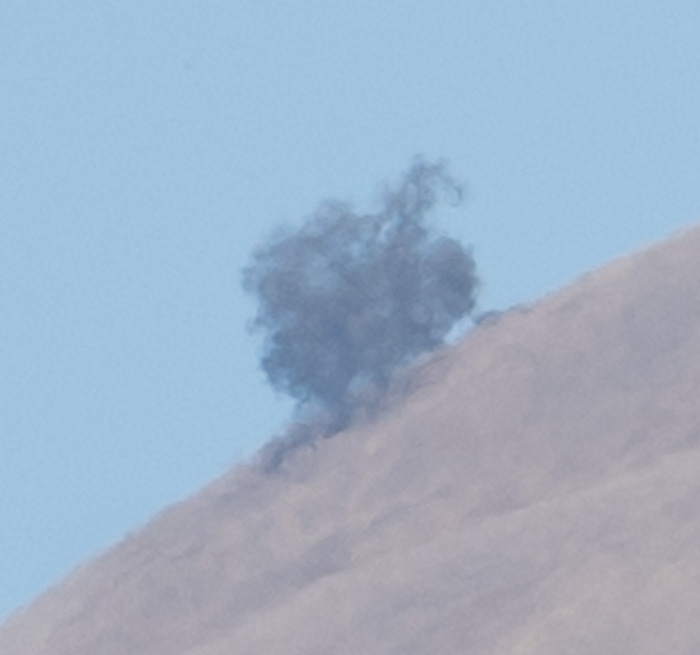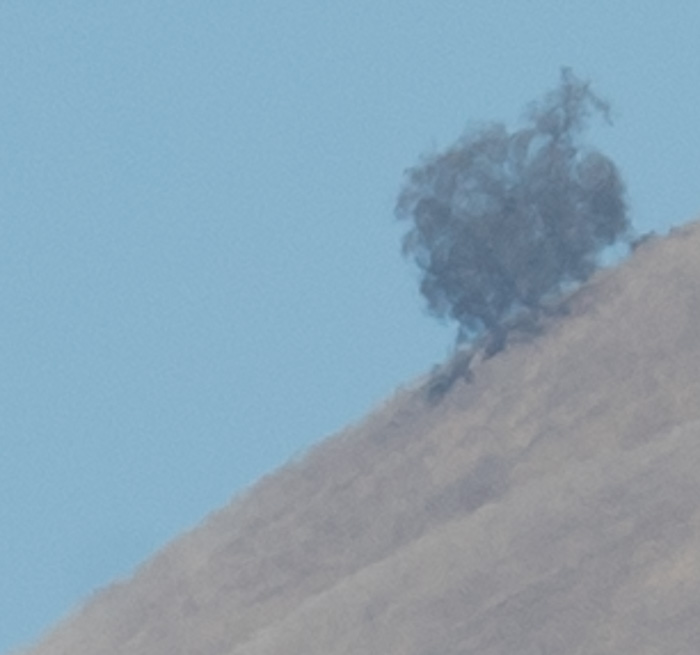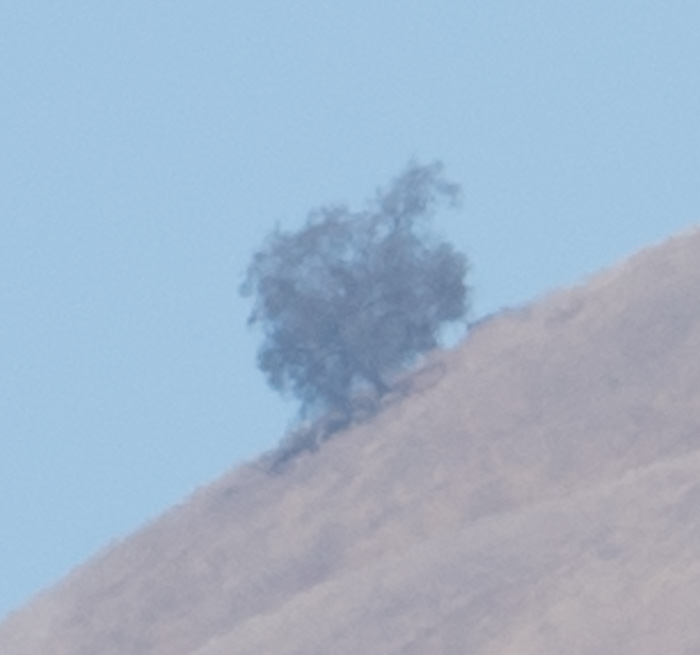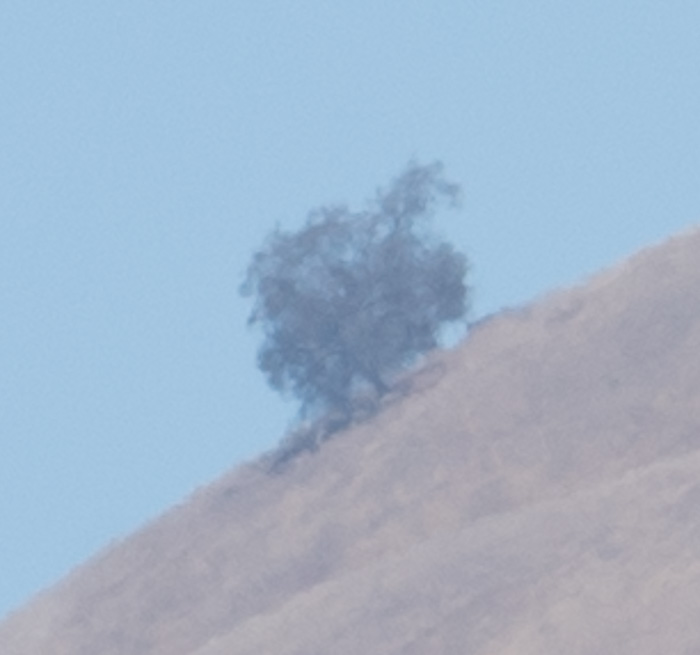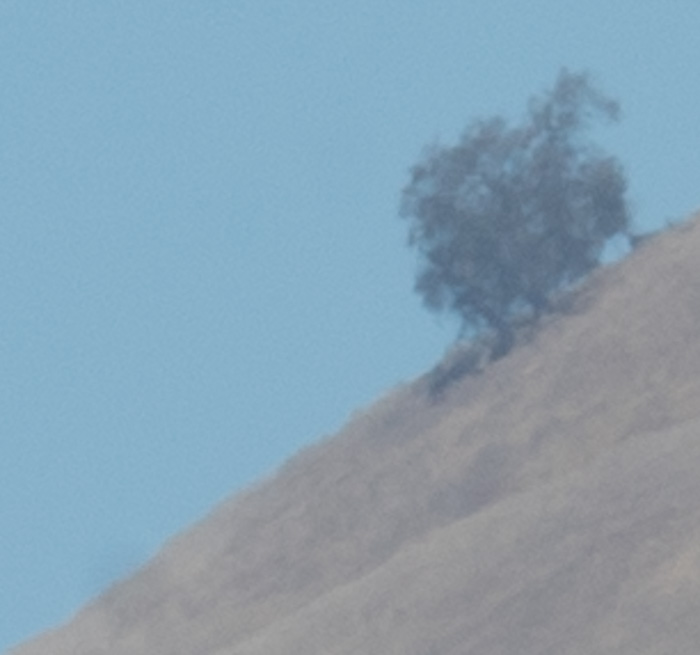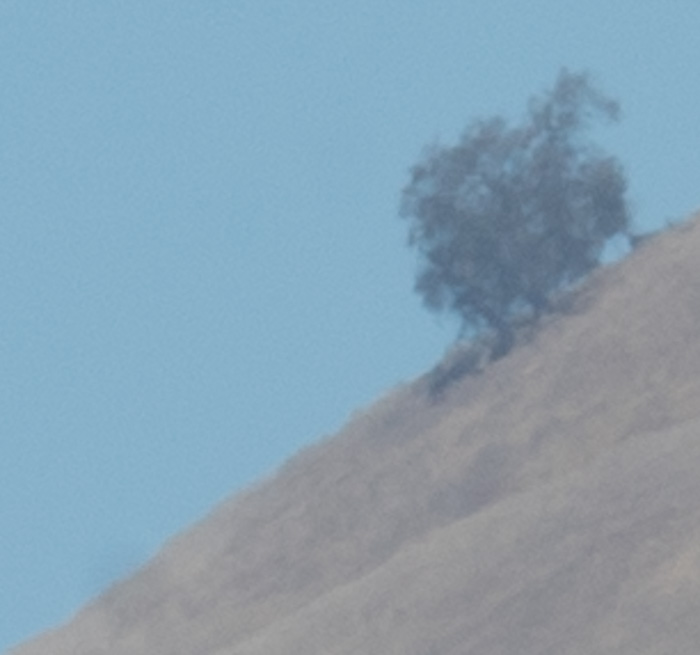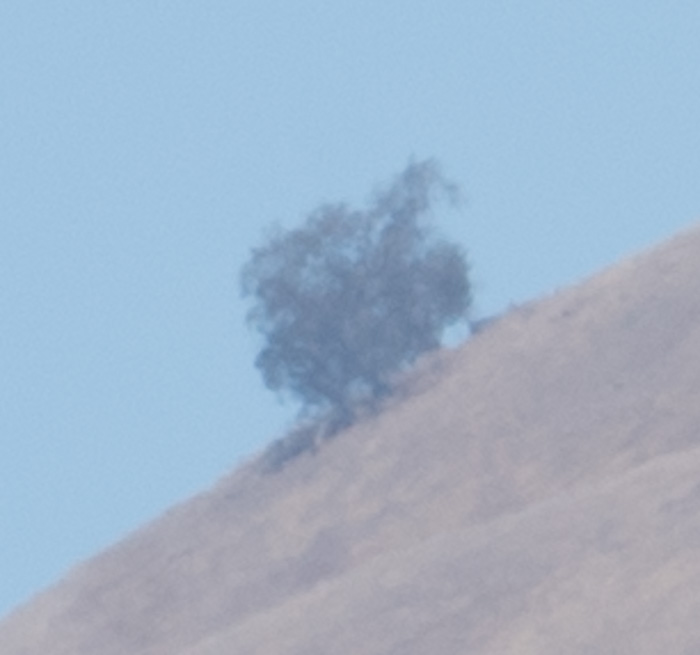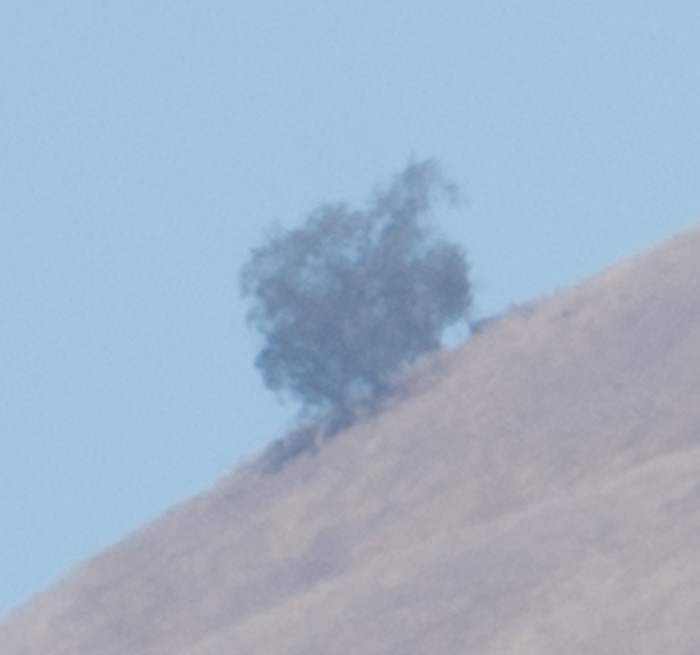 Not much difference at all.
In the corner: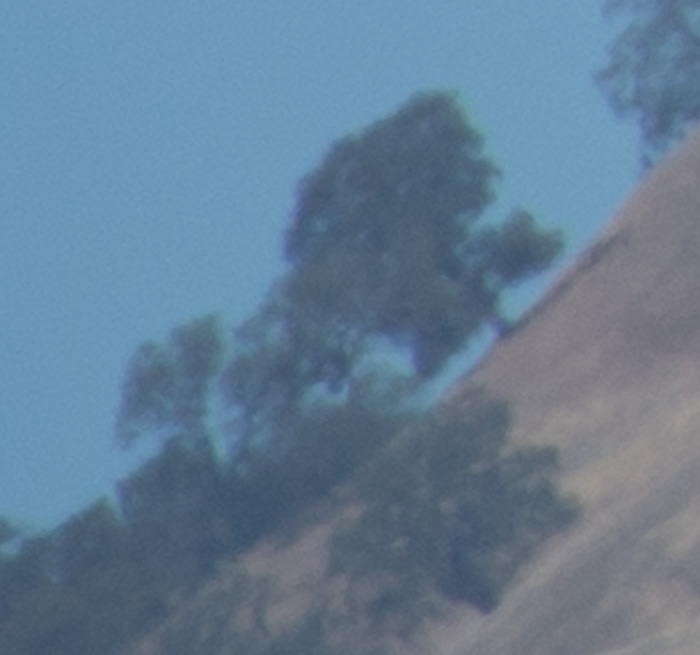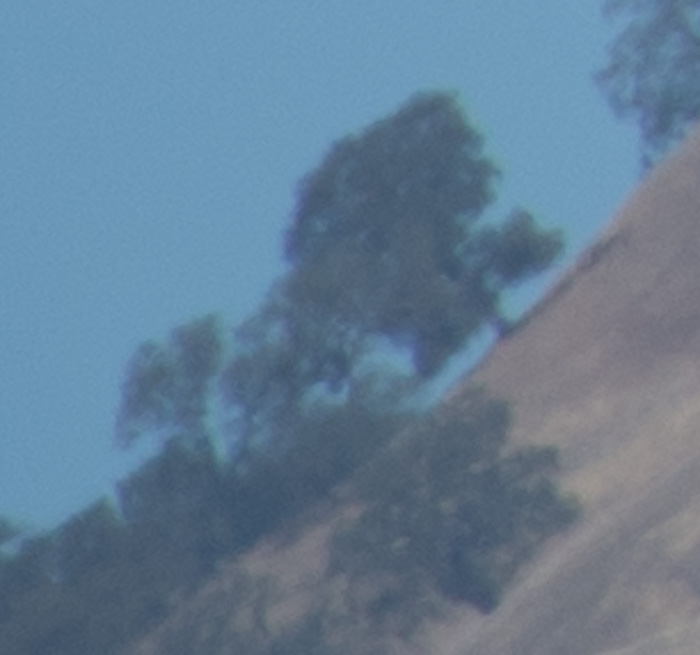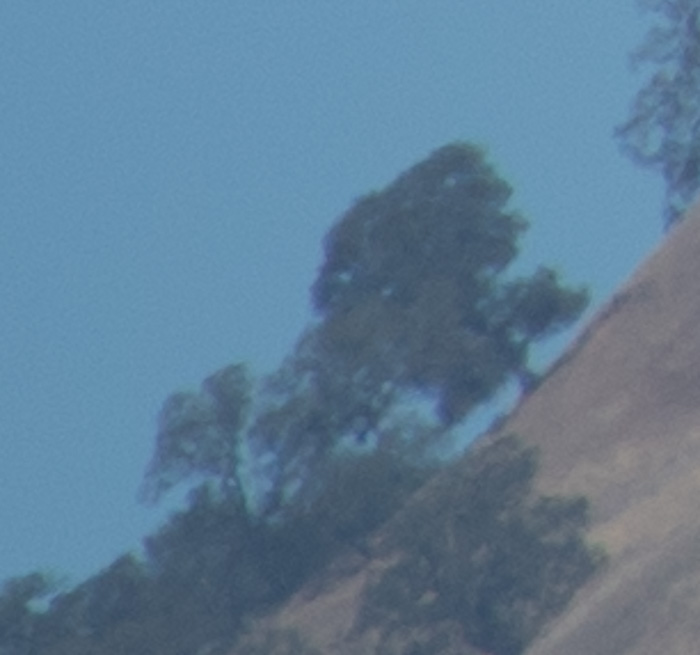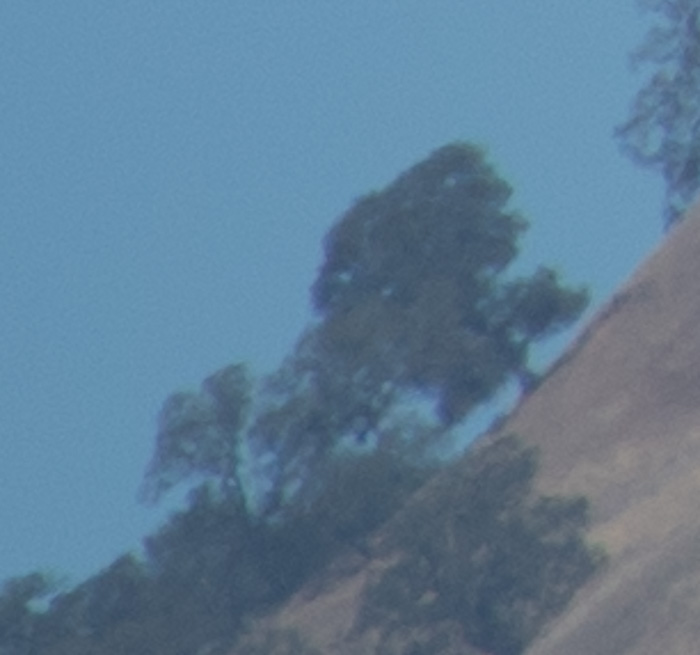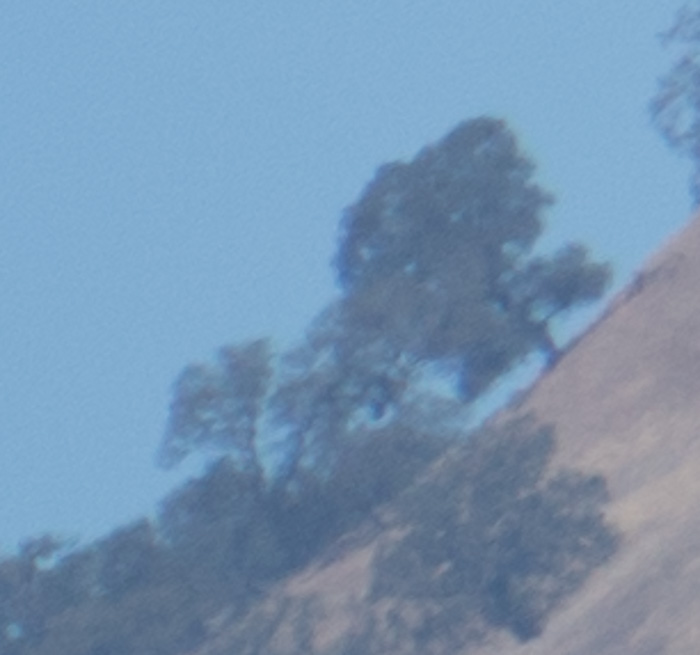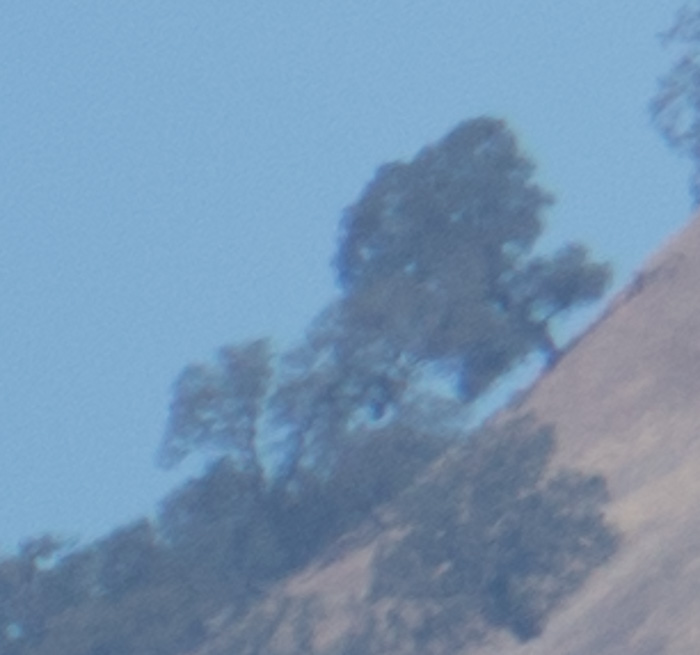 The corners are not as sharp as the centers, and maybe I'd give the nod to the Nikon at f/4, but it's really close.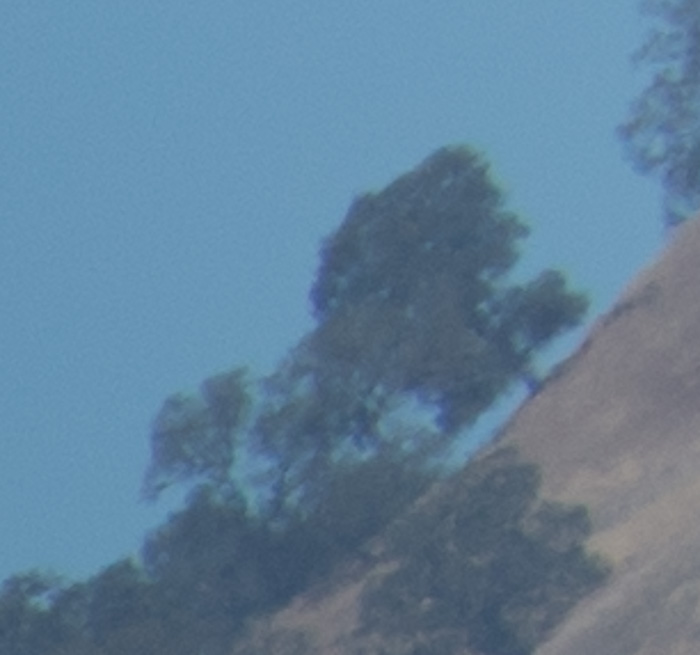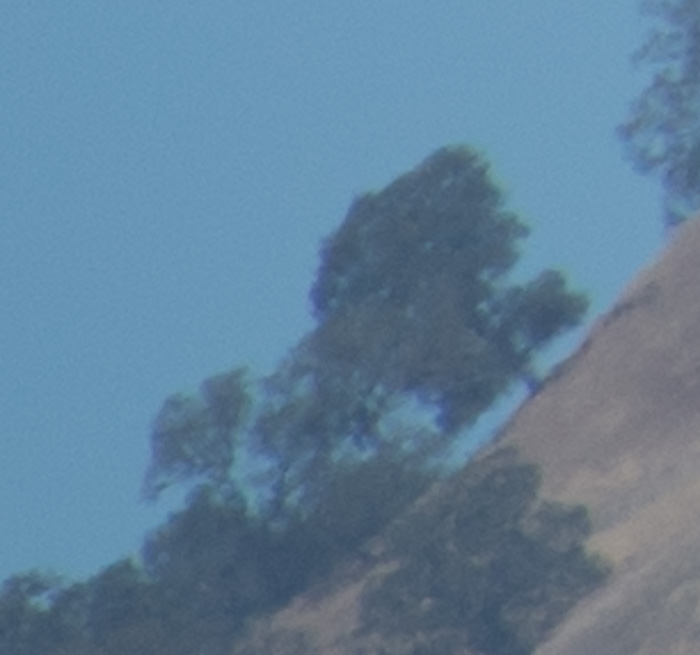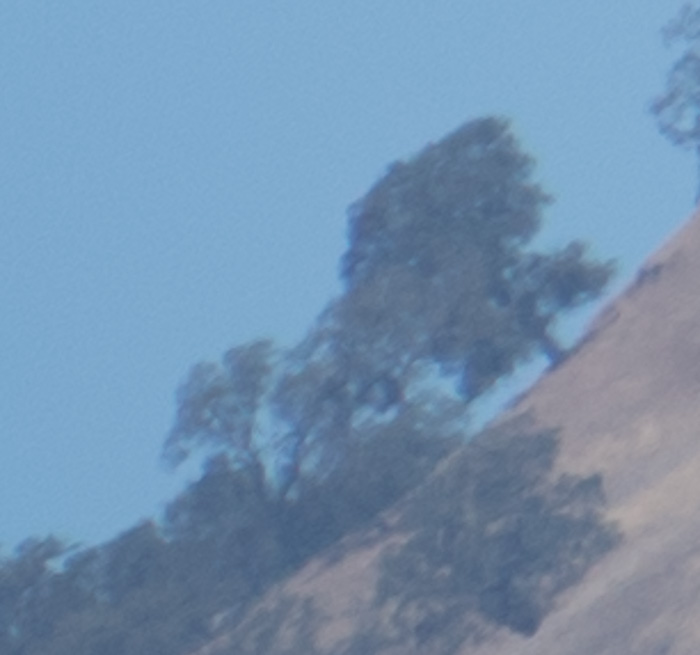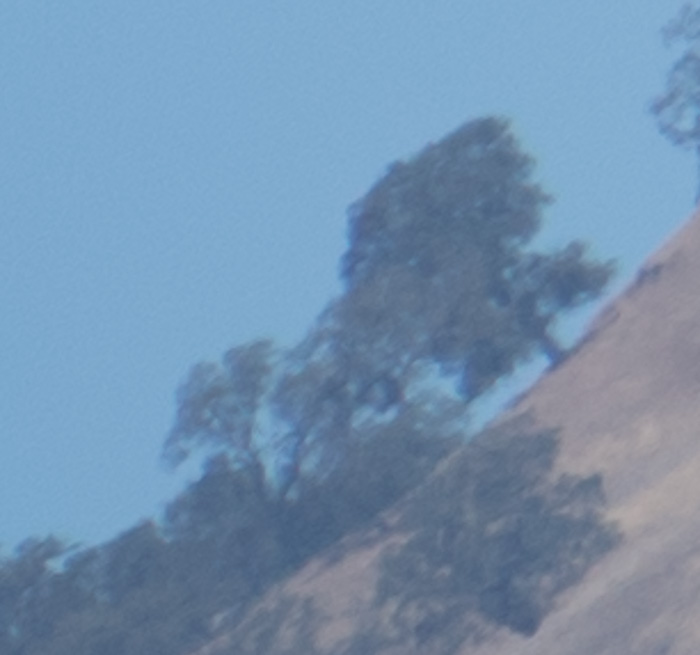 Now the Sony is a little sharper. Still real close.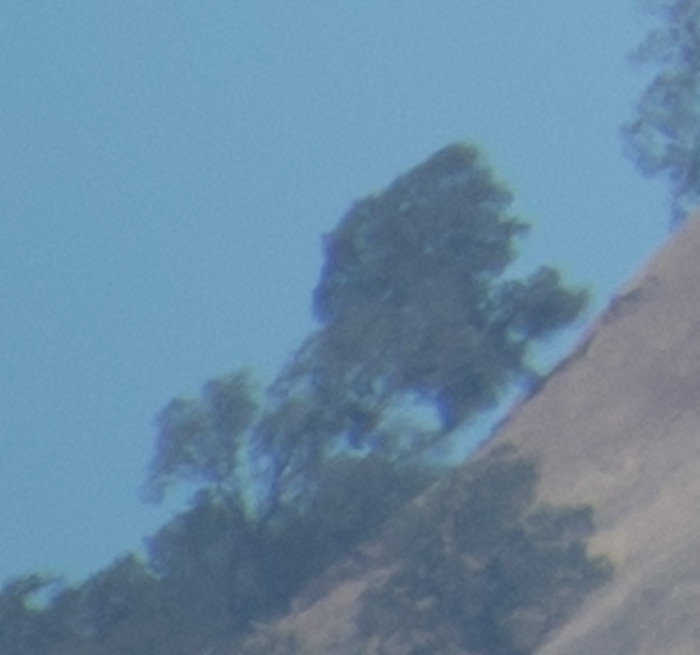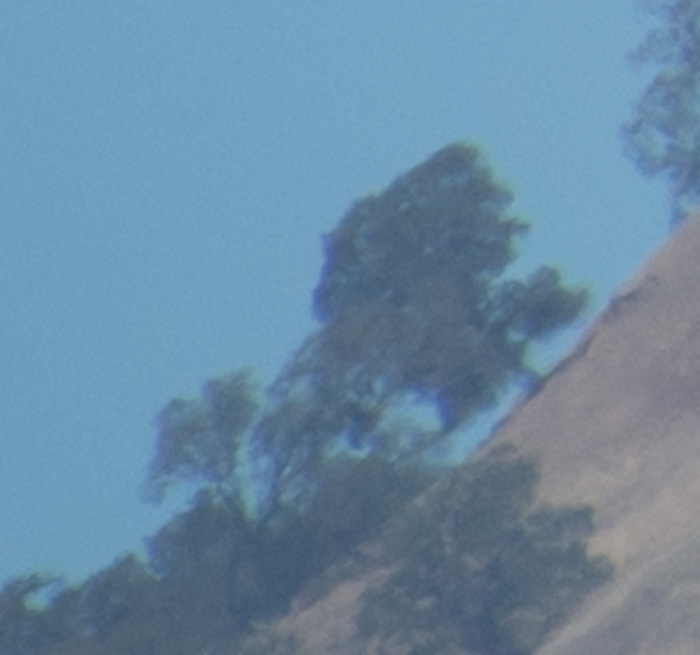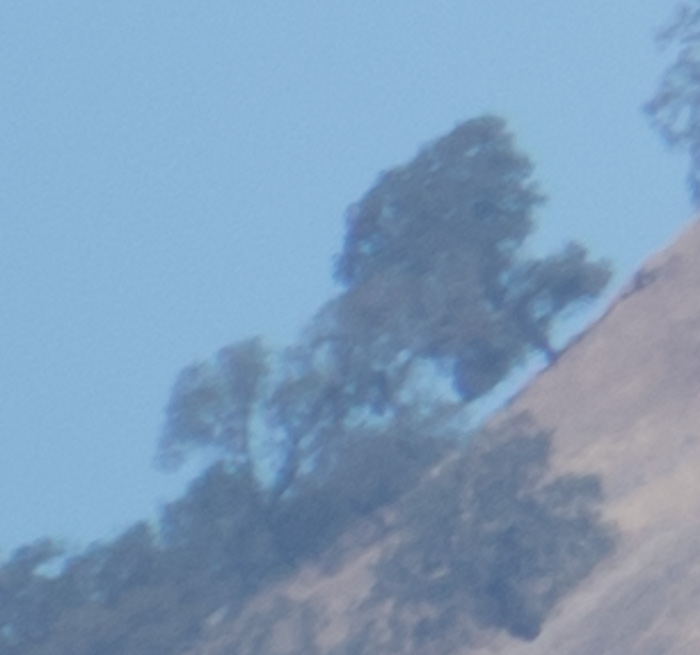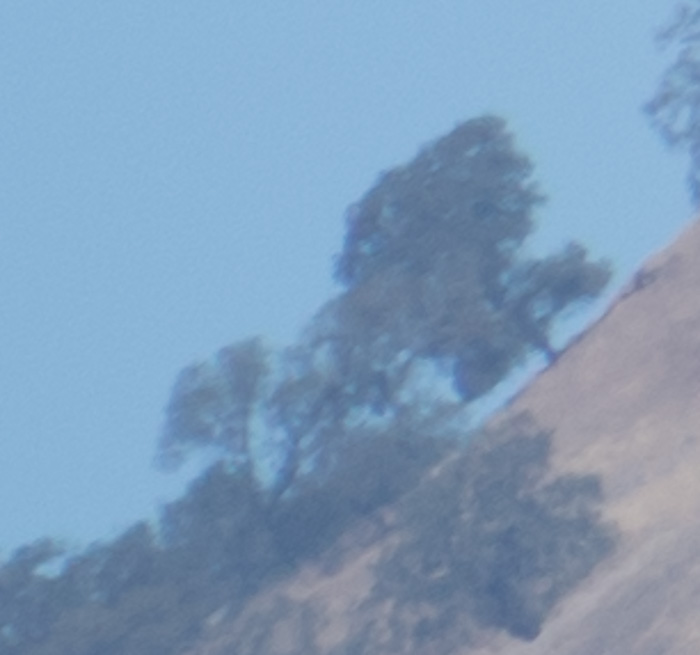 A tie.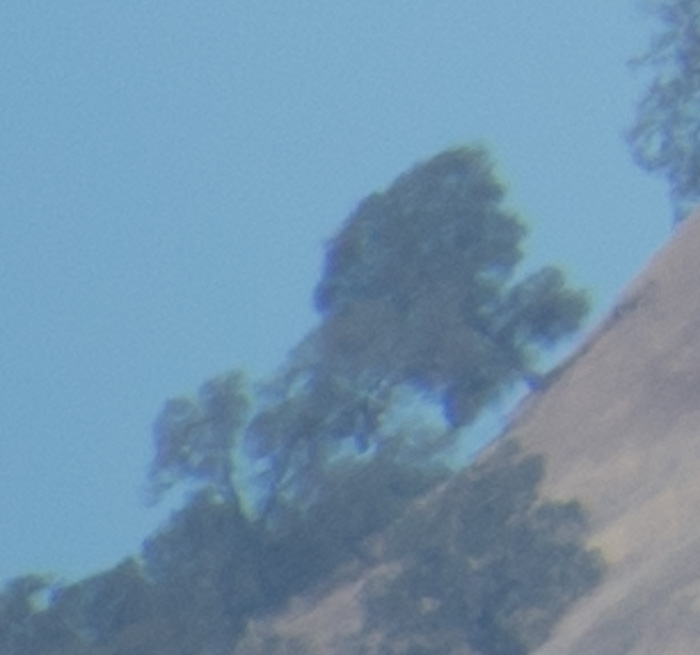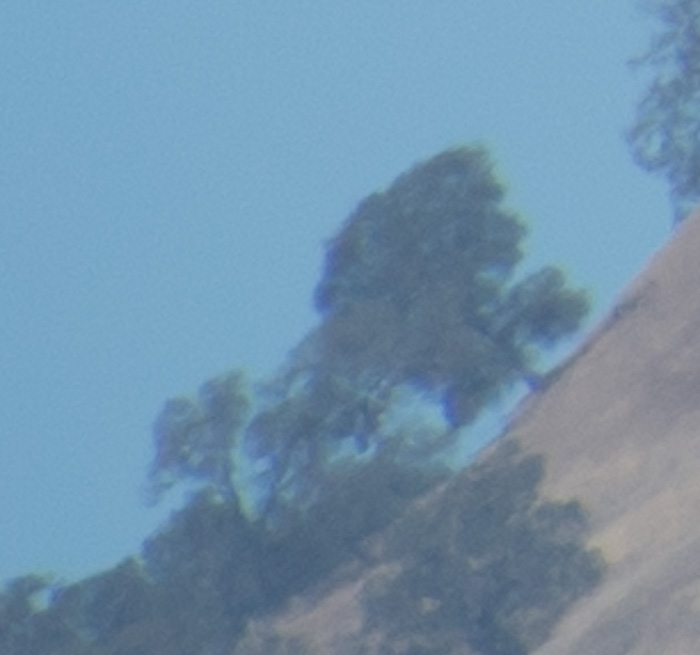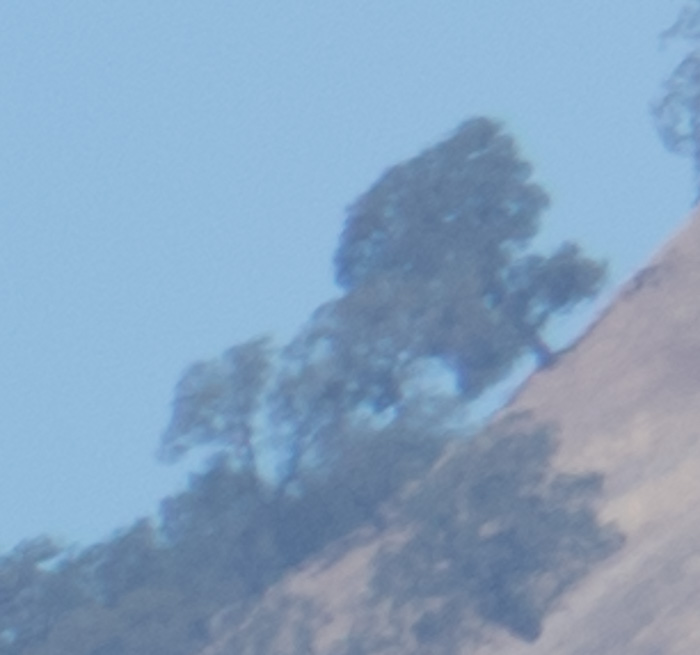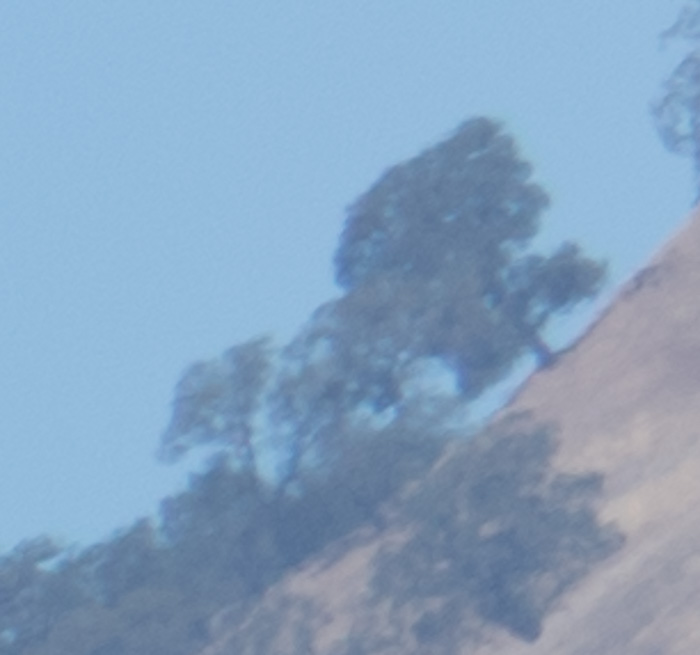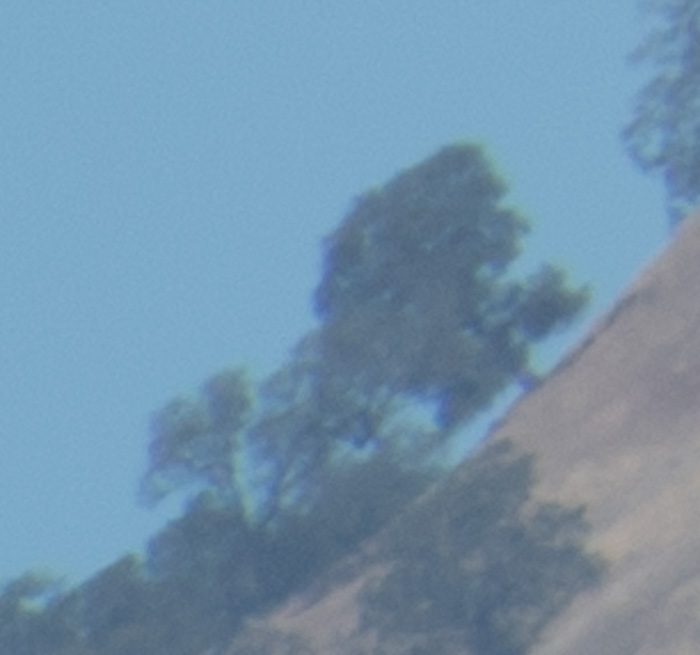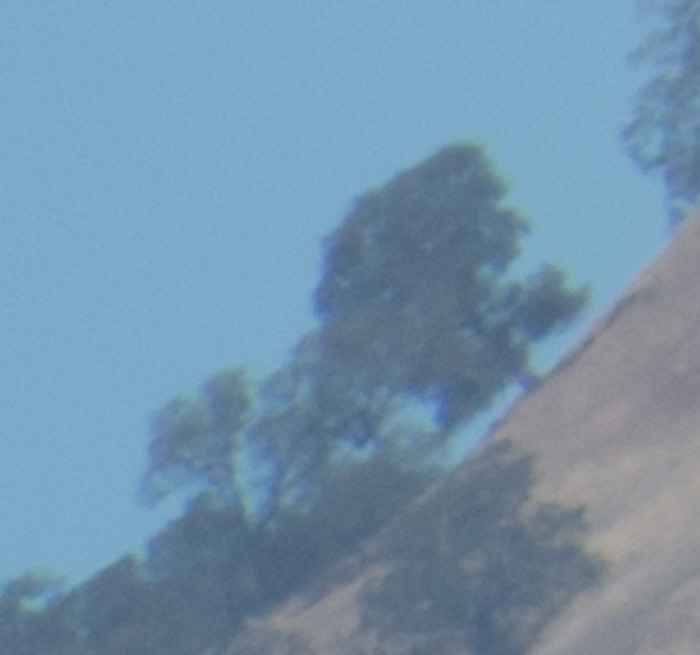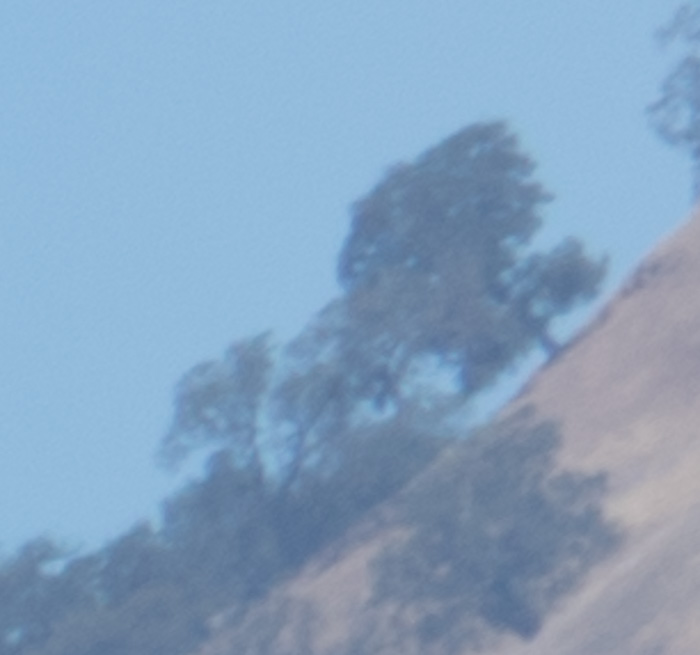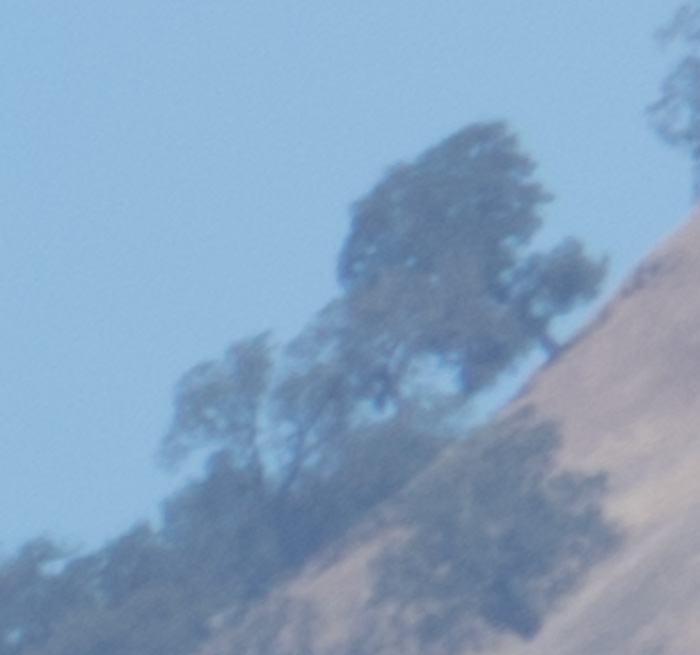 Not much to choose there.