This is a continuation of a series of posts that I started what seems like a long time ago about getting a book designed and published. The series starts here.
I've been working with Jerry Takigawa, and representatives from both Hemlock (the printer) and Roswell (the bindery) on how to get the pages to lie flatter than they have in the dummies that Roswell has made, and Jerry has made some progress.
What the dummies have looked like: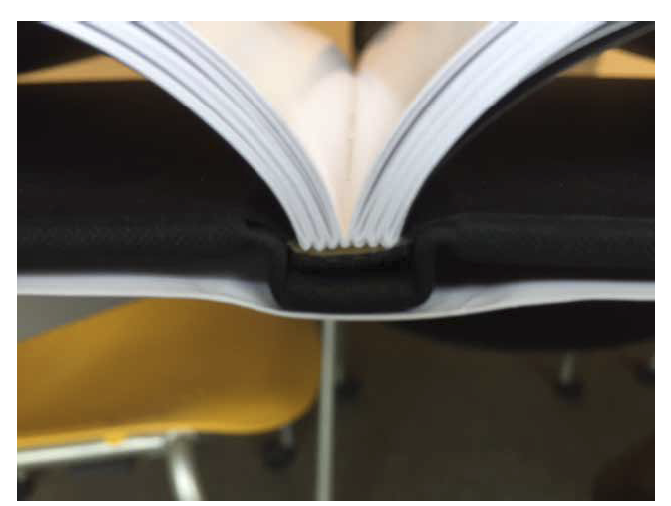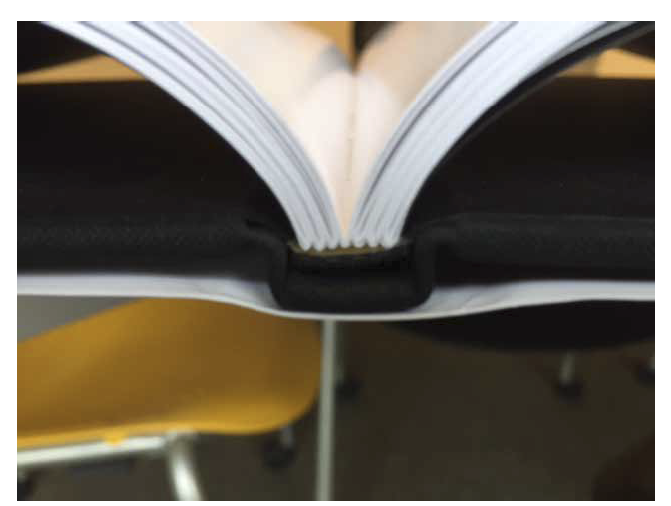 What we want the dummies to look like: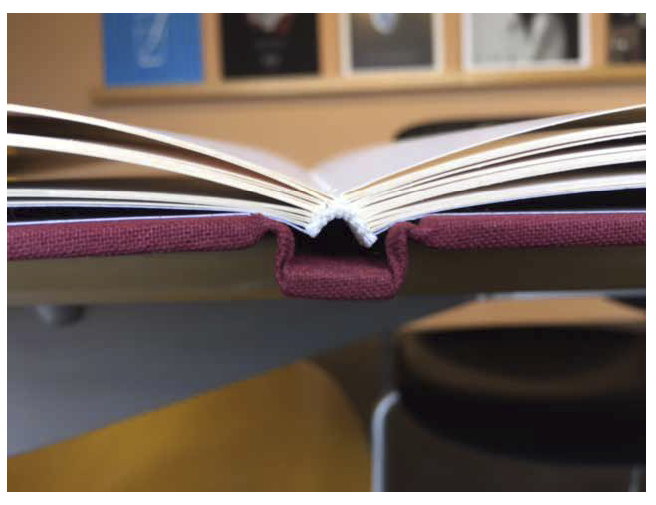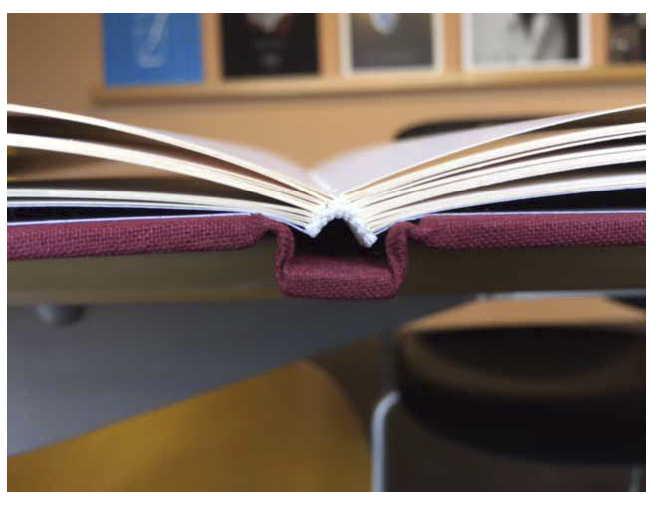 We tried 8 page signatures instead of 16 page ones. No joy. We tried thicker paper. No help there, either.
We now think it comes down to the glue.
The glue that Roswell is using for Smyth-bound (sewn and glued) books is called polyurethane reactive (PUR) glue. It is strong, and is advertised as being flexible (more on that shortly), and it sets up quickly. It was originally intended for perfect-bound books, where there is no stitching and the glue has to do all the work of keeping the book from falling apart. Roswell now uses it for Smyth-bound books as well.
However, the tradeoffs between flexibility and strength are different for perfect and Smyth bound books, and Jerry suspects that the PUR is the cause of our page flatness problems. A glue that was formerly widely used for Smyth bound books is polyvinyl acetate (PVA). It's a very common adhesive, also known as white glue. Elmer's glue is a form of PVA. It is more flexible than PUR, but not as strong.
PVA is also less viscous than PUR, and takes longer to set up. That leads to a problem with Smyth bound books: the glue can migrate through the holes in the pages caused by the stitching, and glue little pieces of the pages together. You know that cracking sound that you sometimes hear when you first open a book? That could be the pages unsticking themselves.
That unsticking is a problem if there's an image flowing across the gutter and it pulls little bits on ink off the page, leaving little white dots. Ugly, right?
The current plan is to go with PVA anyway. Jerry is going to re-layout the book so that none of the 13 images that currently span the gutter do so on the inside of a signature, where the page-sticking problem is likely to occur. We're going back to 16 page signatures to give us better odds on that.
Jerry's getting a PVA-glued dummy made. Cross your fingers.