Earlier, we saw indications that the Sony a7RII was doing spatial filtering of raw images at ISO 32000 and above.
In such situations, I find it instructive to look at spatial frequency graphs. Assuming that some of you do as well, here is a graph of the horizontal and vertical spectra of a 1000×1000 pixel patch in the green channel of a single shot shutter image at ISO 25600: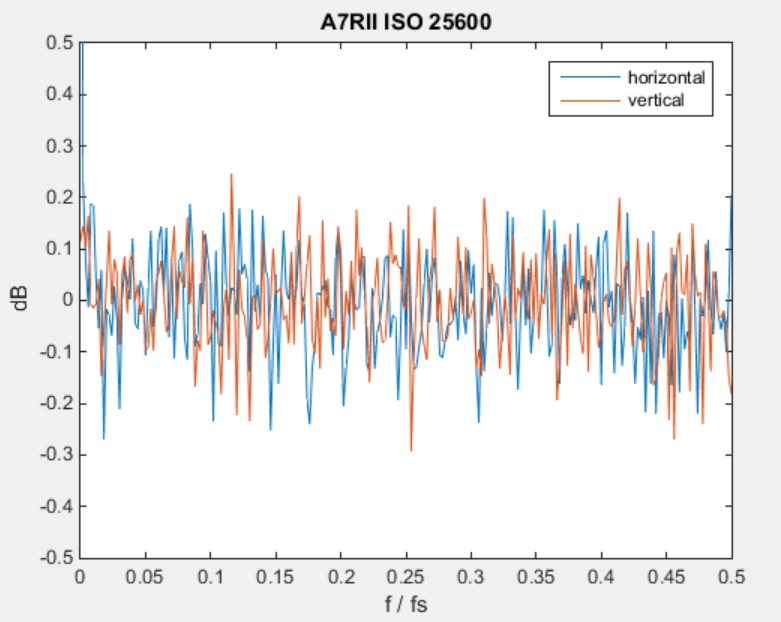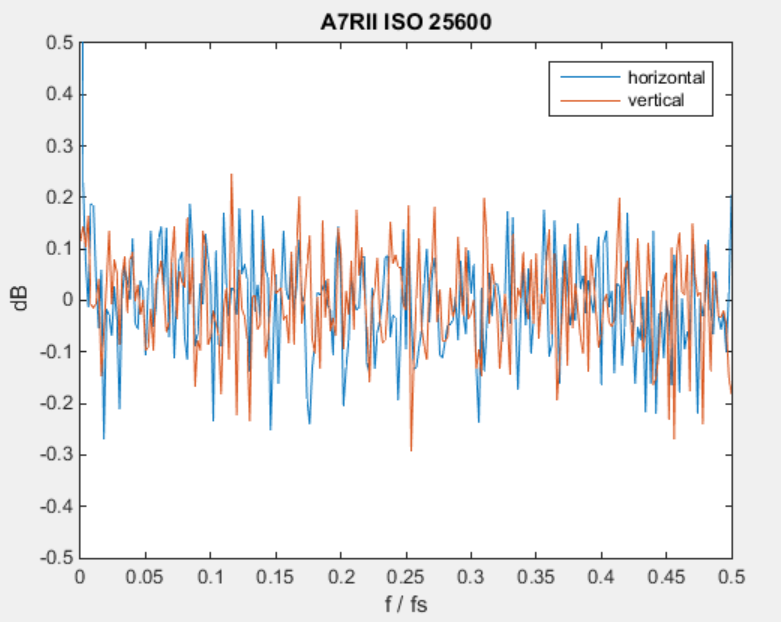 If the read noise is Gaussian, it should be white, and it is.
Now let's look at what happens when we increase the ISO to 32000: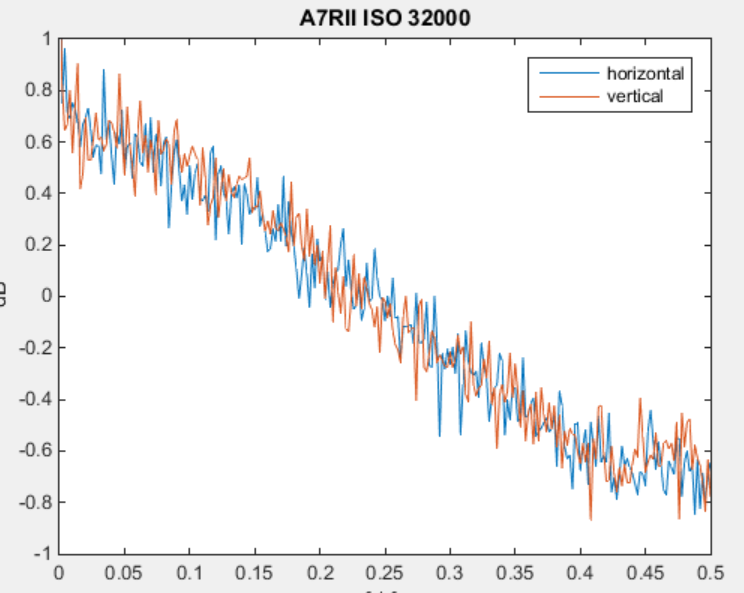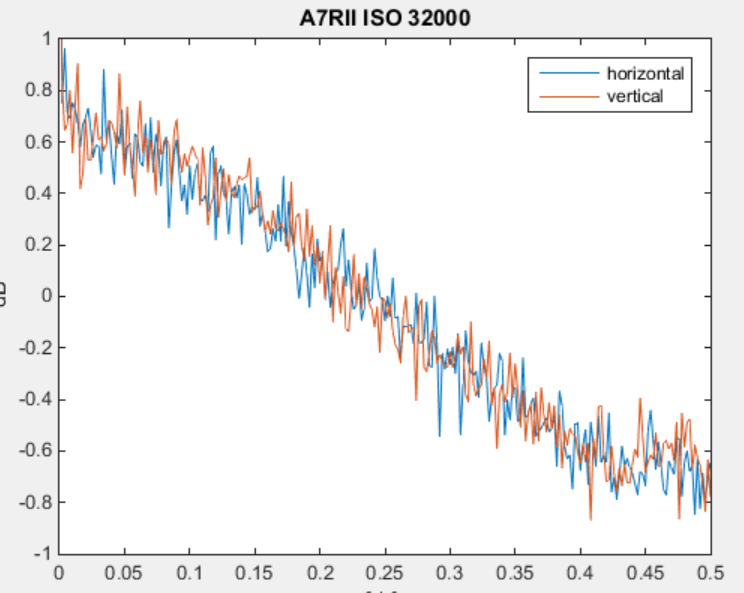 Note that I had to change the vertical scale to fit the curve in. The horizontal axis is spatial frequency as a fraction of the sampling frequency. Anything above half the sampling frequency is aliased, so the graph stops there. This is a lowpass filtering of the read noise with peak attenuation of about 2 decibels. Not a strong filter, but a filter nonetheless.
If we turn the ISO up a third of a stop, things don't change materially: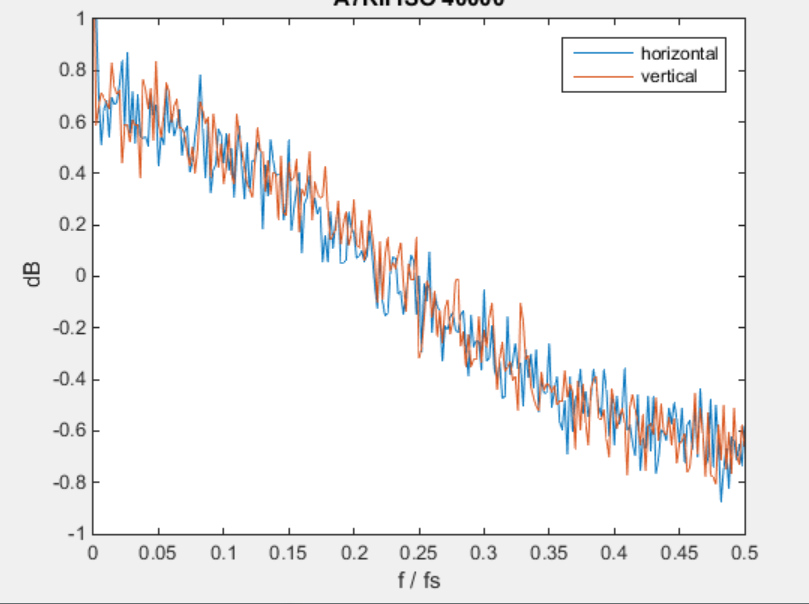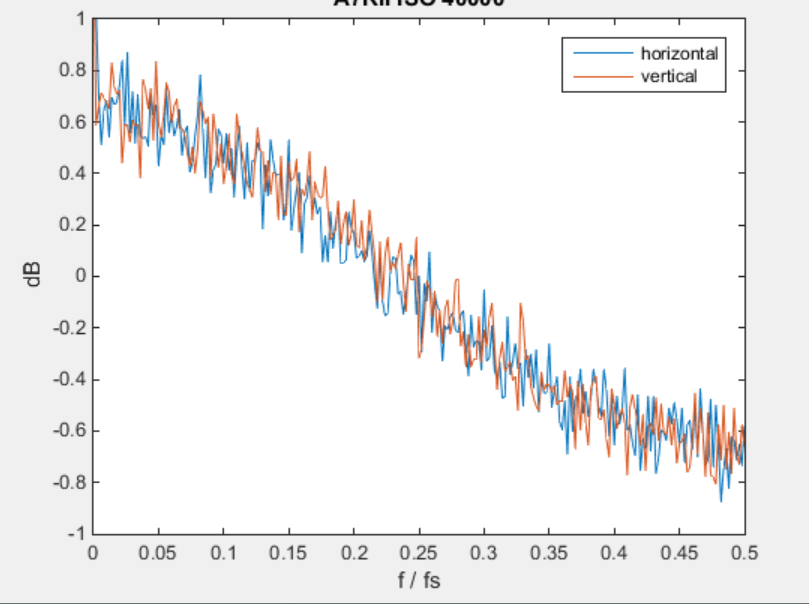 Nor do they all the way at the highest ISO the camera can handle: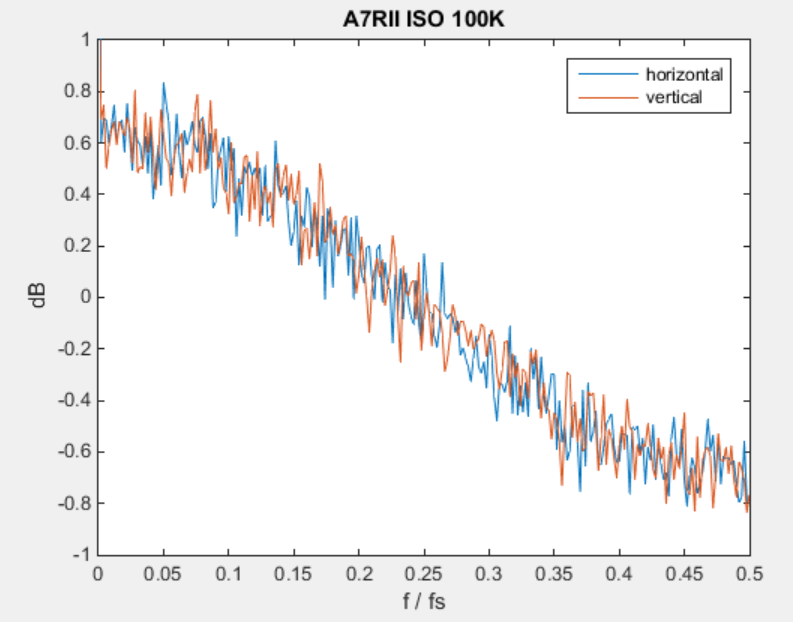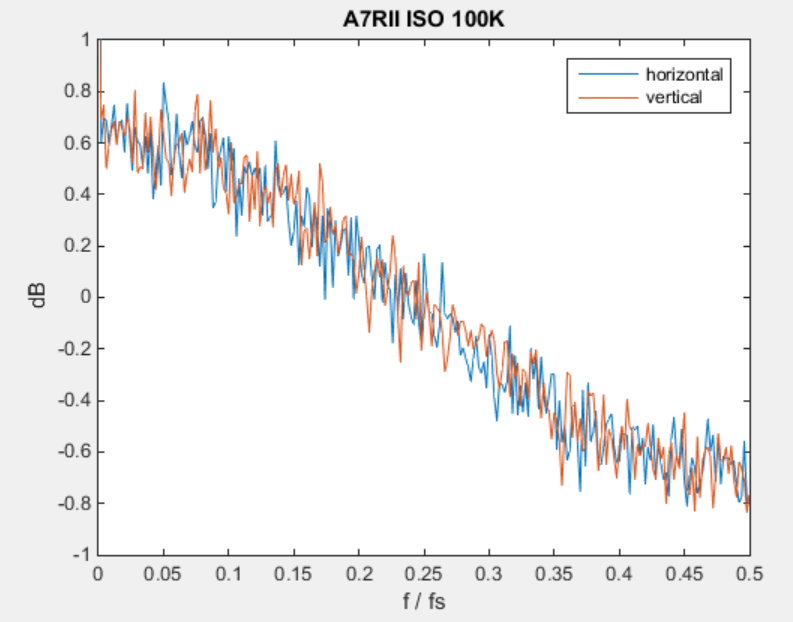 This is not good news for uninformed raw shooters, although it could help the OOC JPEGs. I wouldn't turn the ISO up beyond 25600 if I were shooting raws. Actually, I probably wouldn't turn it up past 1600, but that's just me.