Yesterday, I tested the ACR/Lr Enhanced Details feature's effect on sharpness as measured by the slanted edge method, and found no effect one way or the other. Well, how can Adobe say that it enhances details? I set up a scene designed to provide a subjective test of detail rendering with a classic target, text.
The scene, with a Z7 and a 50 mm f/1.8 Nikkor S at f/4 on an Arca Swiss C1 and some RRS carbon fiber legs: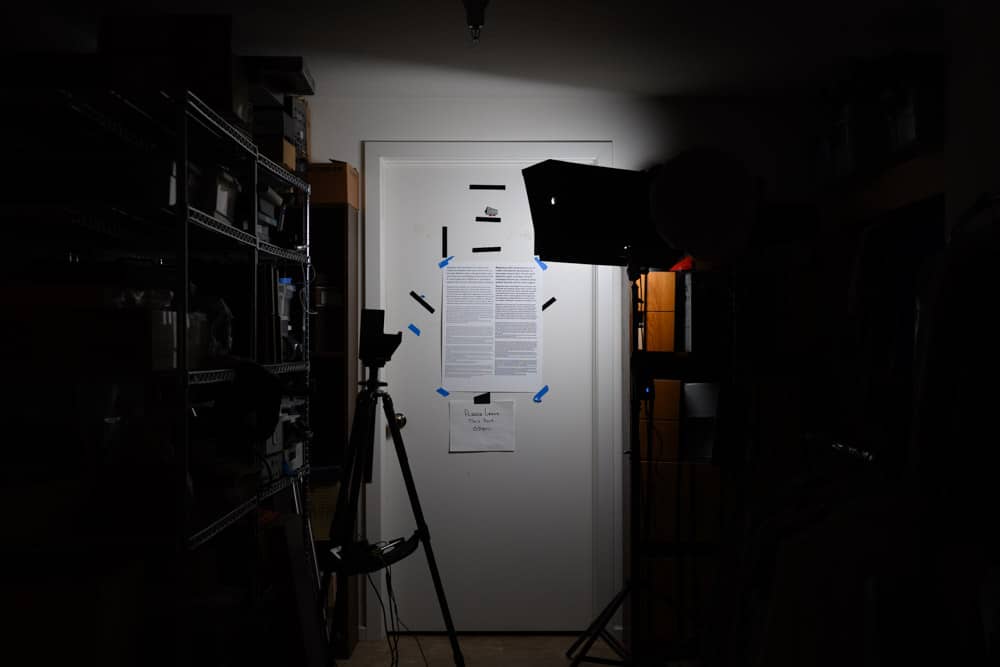 I make a set of 10 images for each set-up using CDAF AF-S focusing, and a 2-second delay, and picked the sharpest one from each set (they all looked about the same, actually). Now, some magnified tight crops, with Lightroom default developing: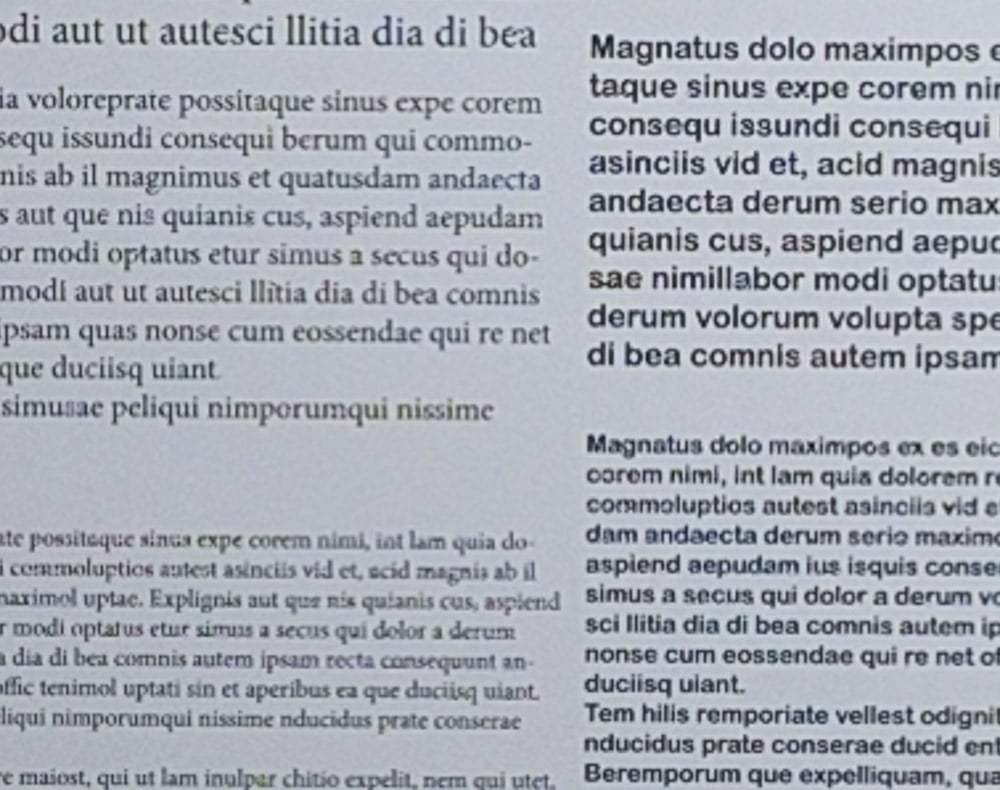 In addition to the reduction of false-color artifacts, the test is somewhat more readable with enhanced details.
If we look at smaller text, the effect is more striking: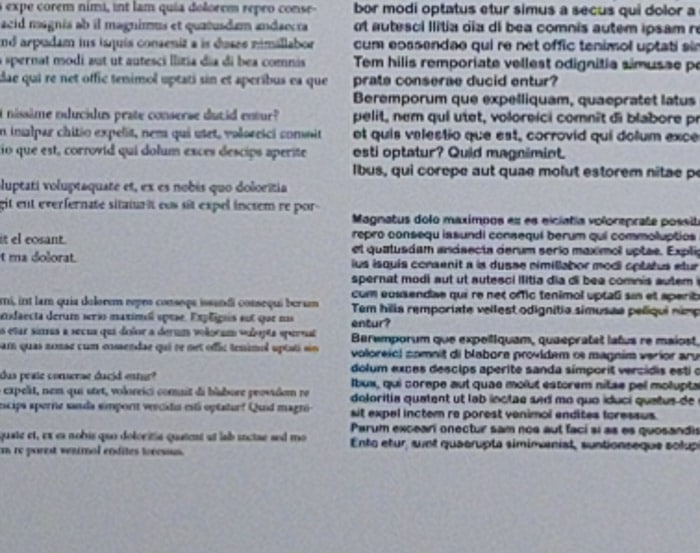 Now, with a Wratten 29 filter: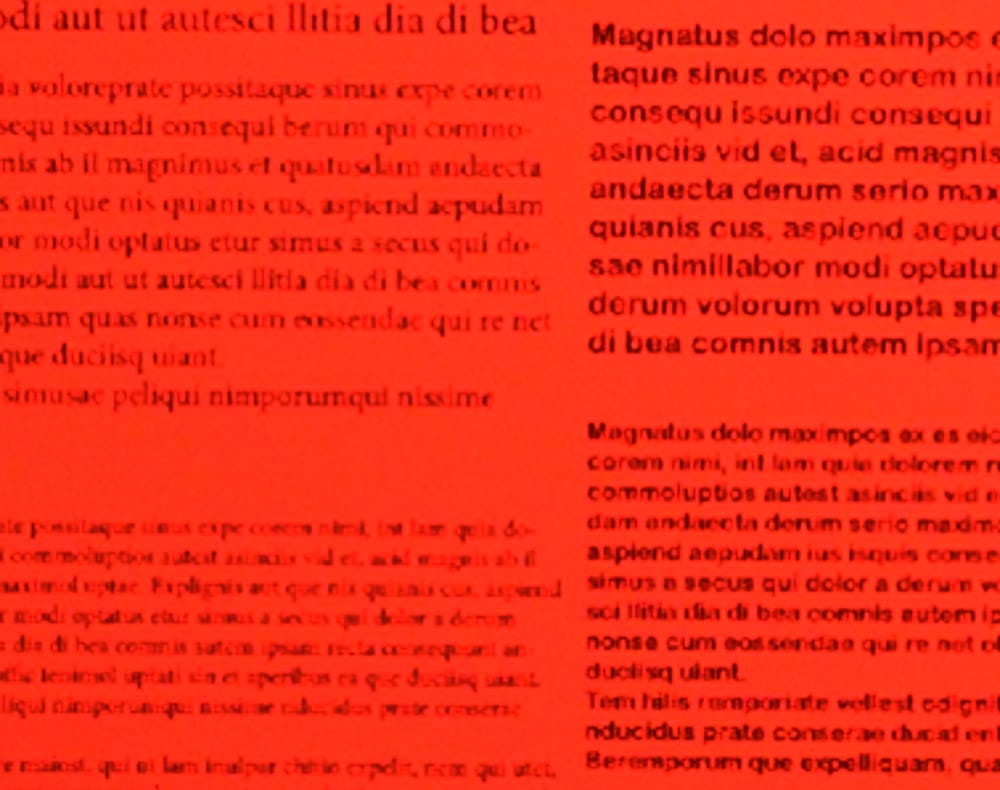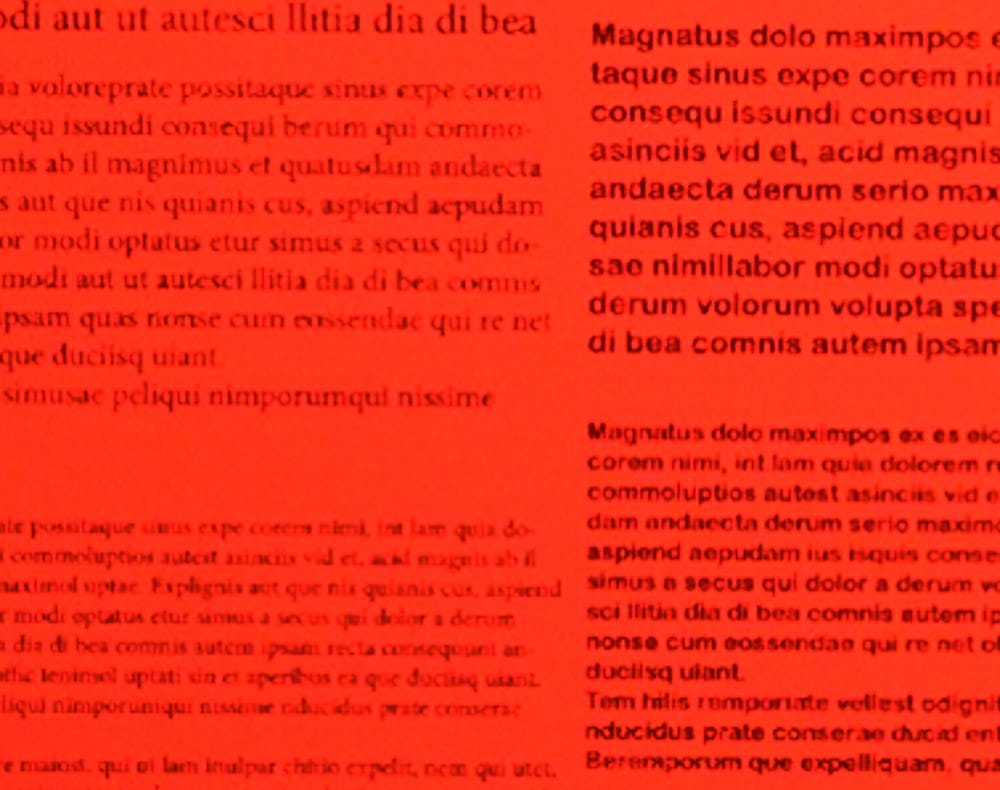 The effective sampling density is lower, which adversely affects both images. There is an improvement in the detail rendering of the enhanced details image that is best seen in the paragraph on the lower left.
And last, with a Wratten 47 filter: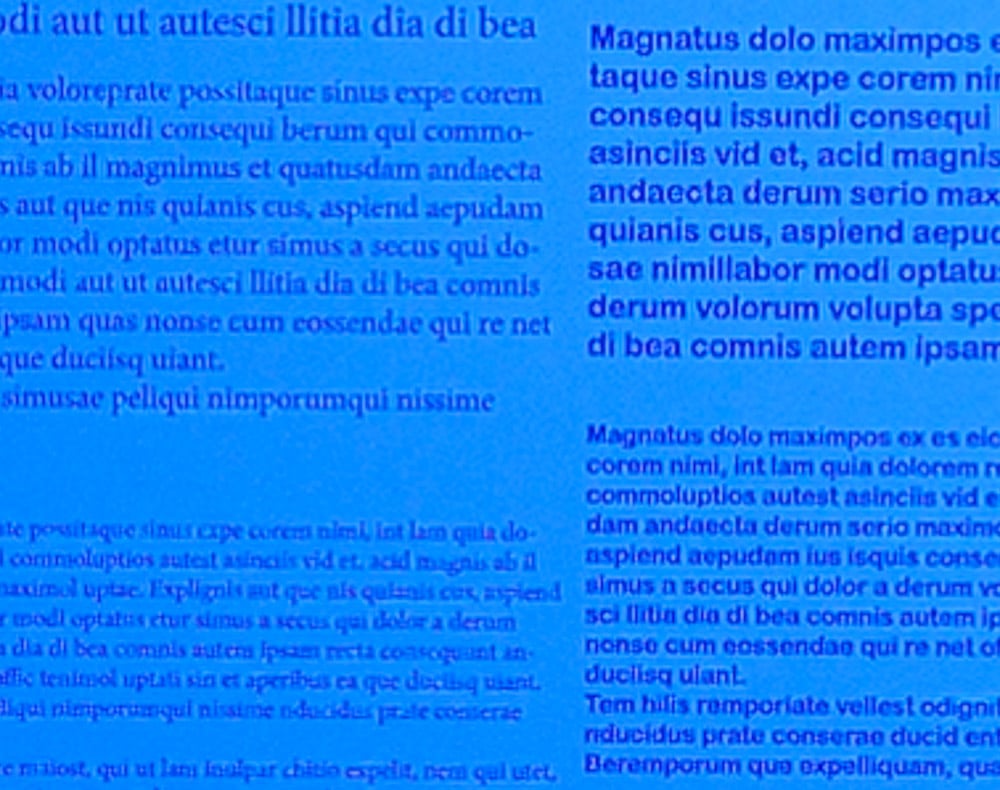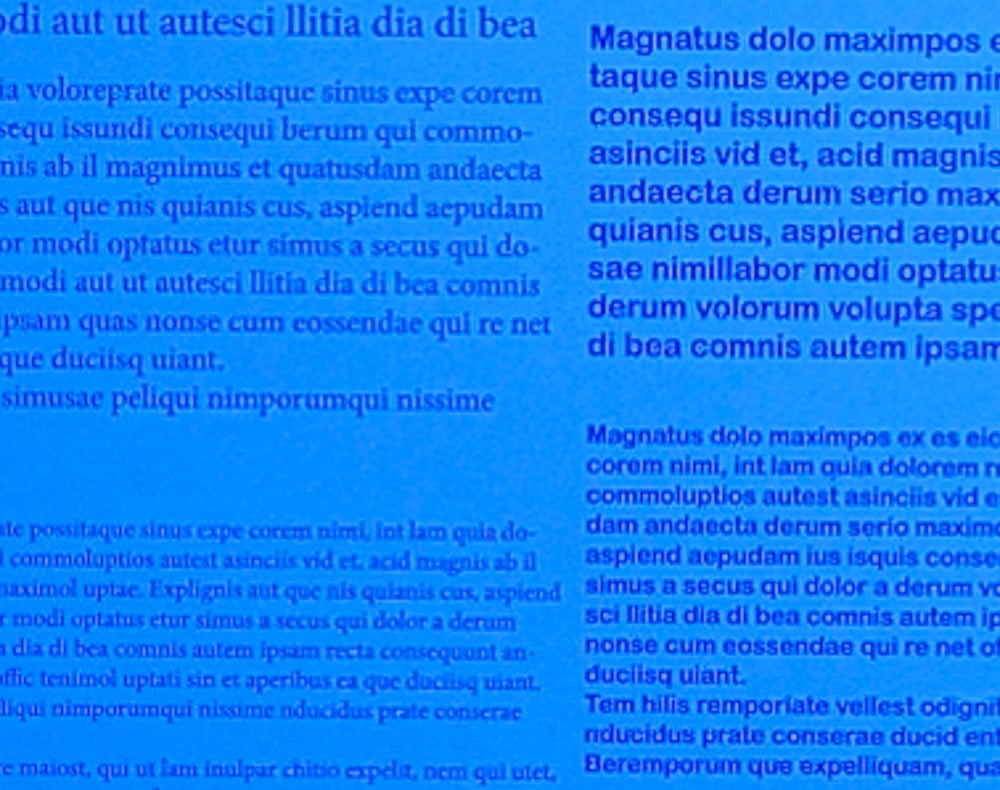 The same kind of improvement is seen.
I believe the reason the red image is less clear than the blue is longitudinal chromatic aberration, but I'm not at all sure.
Maybe the feature is not misnamed after all. Still, I think the better name for it would be "Fix Demosaicing Errors".