Many of you know about Breakthrough Photography's excellent filters. I use a lot of step-up rings, preferring to buy filters in 77 and 86 mm sizes. A few days ago I found out that Breakthrough makes such rings. I've never been completely satisfied with the brass rings from other vendors (and the aluminium ones are awful), so I ordered 4 from Breakthrough. They came yesterday. They are not cheap, but they're cheaper than the Heliopan rings that I have been using.
And they're better.
They are well machined, and have a ribbing on the outside that should make it easier to get filters off them. I wish filters had similar rings.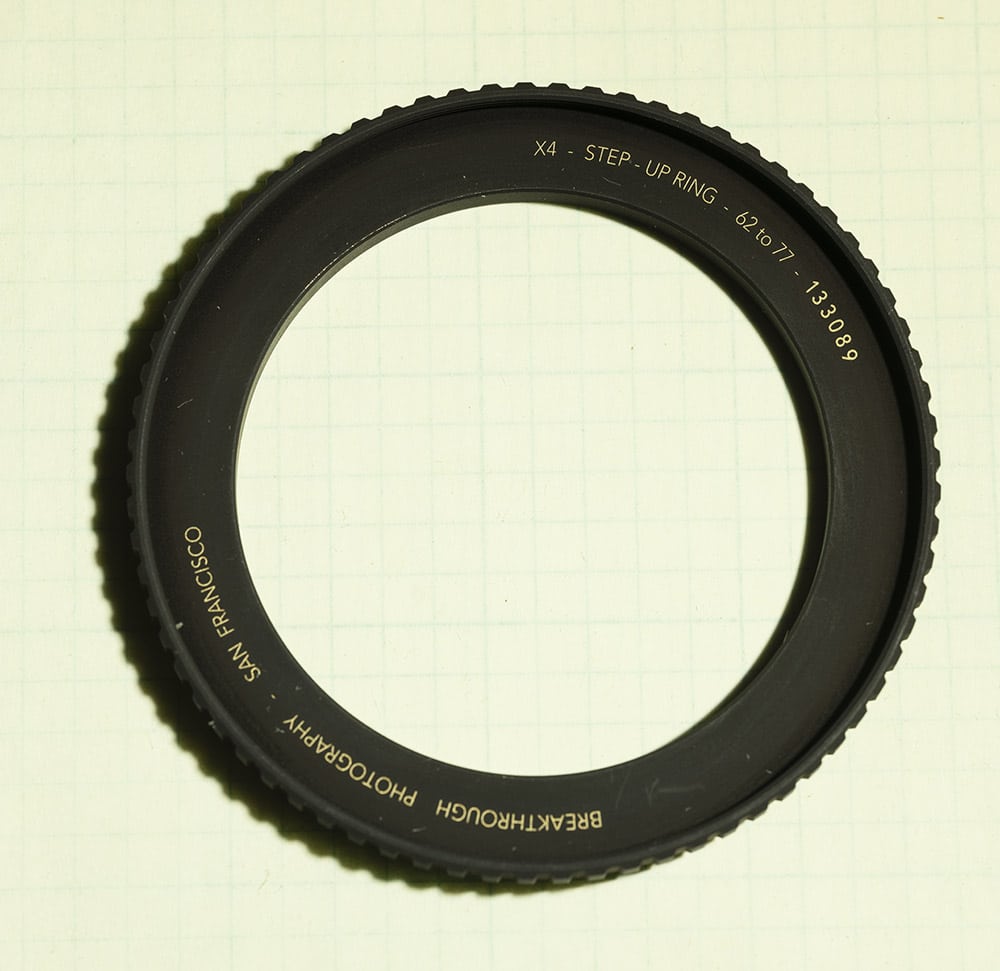 Recommended, and likely to be on my next list of Things That Don't Suck, along with stalwarts like Loc-Tite, Gaffer Tape, Aputure Bowens-mount LEDs, and the Arca Swiss C1.