A few days ago, I reported on the performance of a number of normal lenses on the Nikon D810 with a distant landscape as the target. Today, I'd like to look at the performance of the lenses for out-of-focus parts of the image.
The lenses are:
Nikon 60mm f/2.8 AF Micro-Nikkor
Nikon 58mm f/1.4 AFS-Nikkor G
Coastal Optical 60mm f/4 UV-Vis-IR Apo Macro
Sigma 50mm f/1.4 DG Art
Zeiss 55mm f/1.4 Otus
I had two copies of the SIgma in the original test, but, since they performed essentially identically, I dropped one of them from the lineup.
Here's the target, as seen at f/1.4 with all of the lenses that have that aperture available: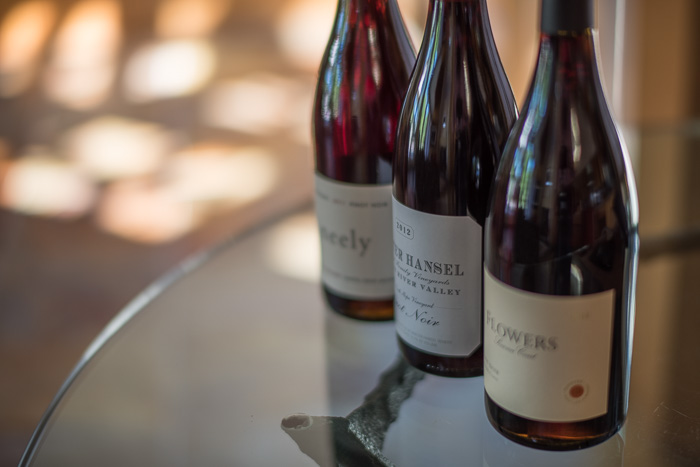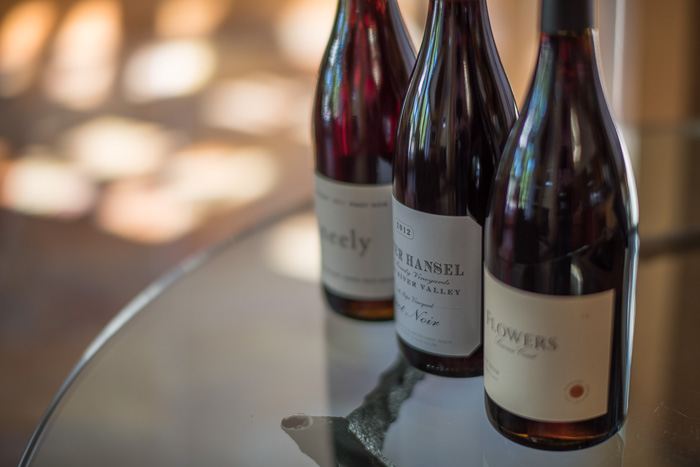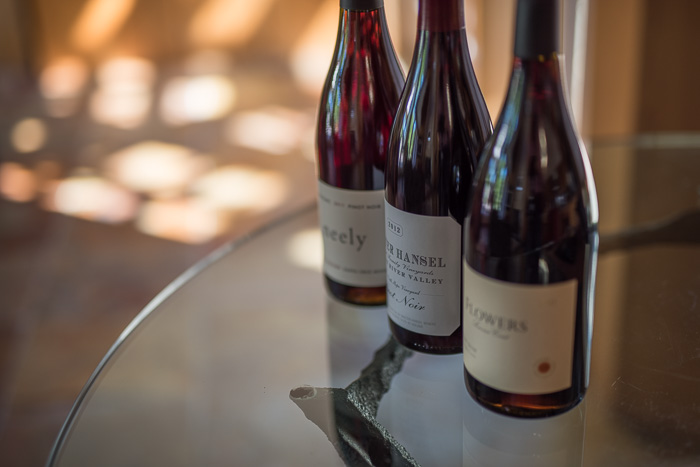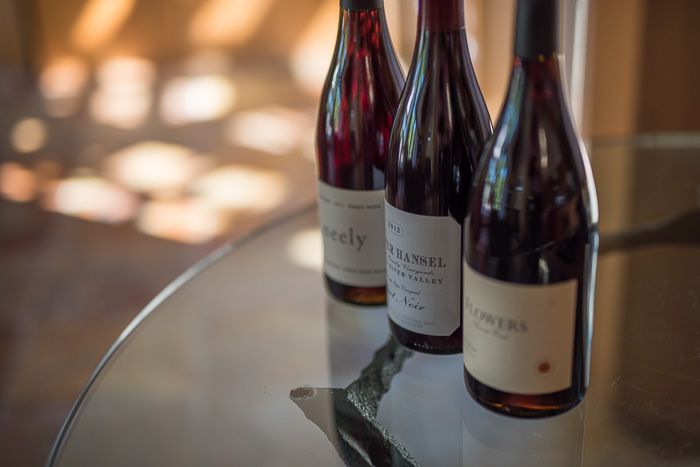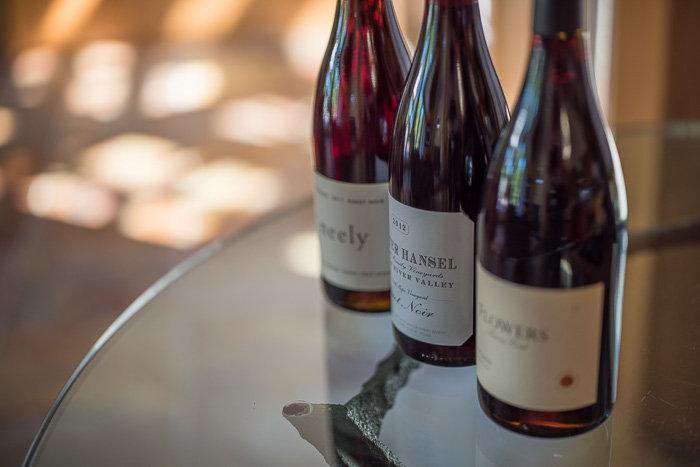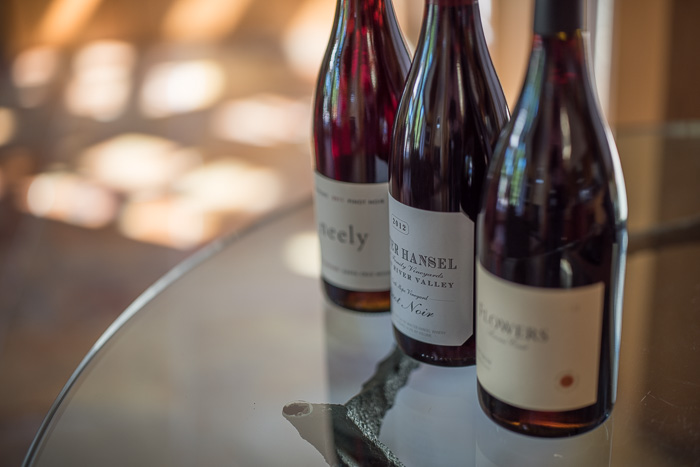 The target was chosen to provide a very bright background, in the hope of testing flare performance as well as bokeh. That turned out to not work very well; there's not much flare evident in any of the shots. The image  has received a +100 shadow boost in Lightroom.
Let's look at the way the sunlight spreads. The Sigma is the tightest, but not by a lot. There's quite a bit of spread in the Nikon 58 mm case. The edges of the bright areas are best defined in the Sigma case, next best in the Otus, and creamiest in the Nikkor 58. The edge of the table is also smoothly rendered with the Nikon. So far, this lens is living up to its reputation.
Zooming in a bit to see how mildly out of focus areas are rendered (focus was on the central N in Hansel: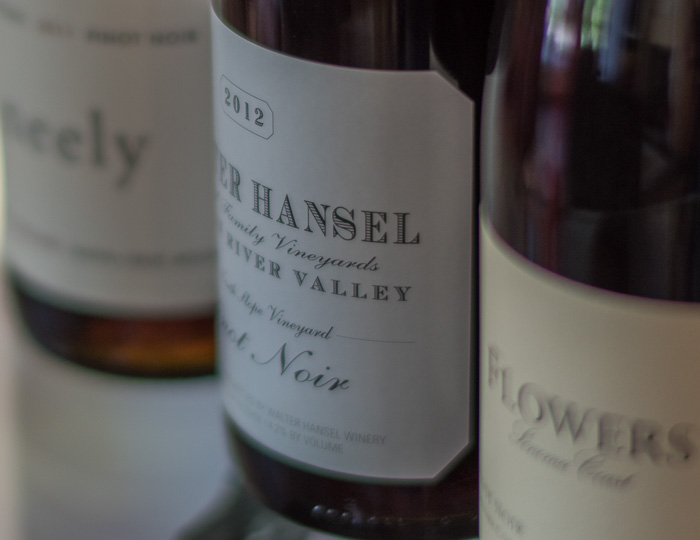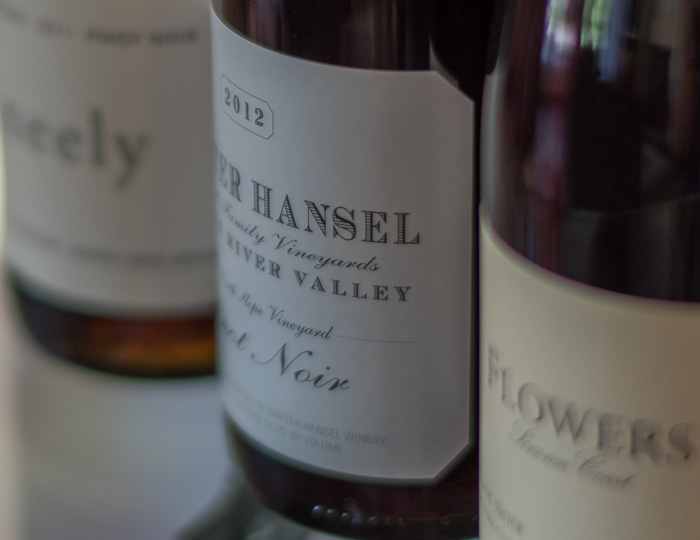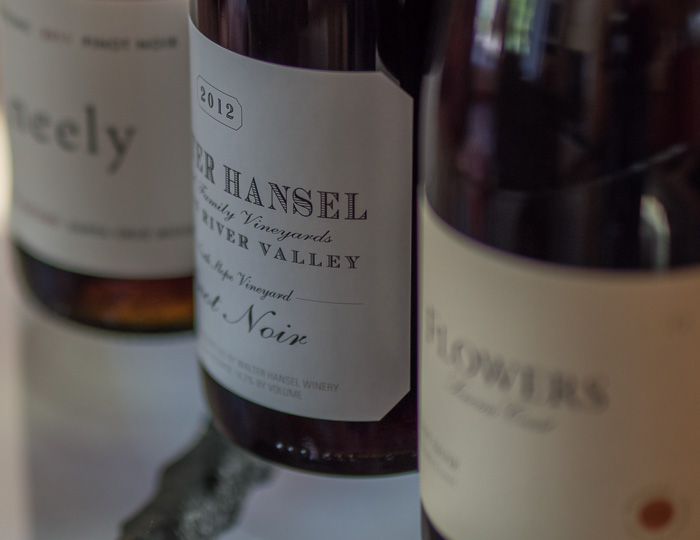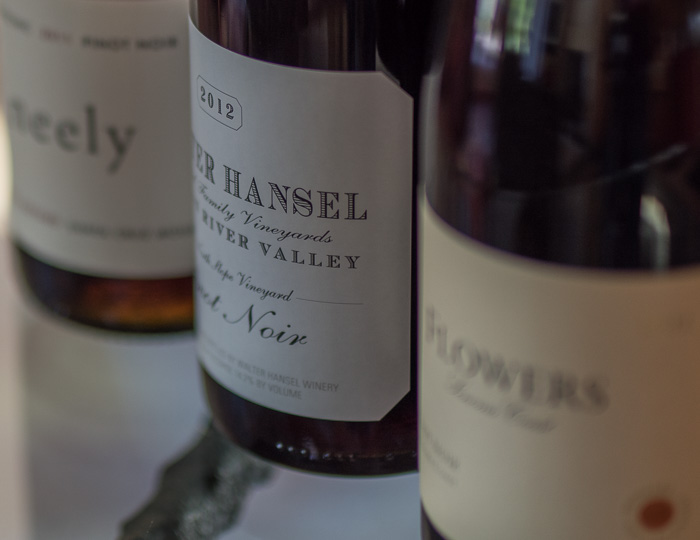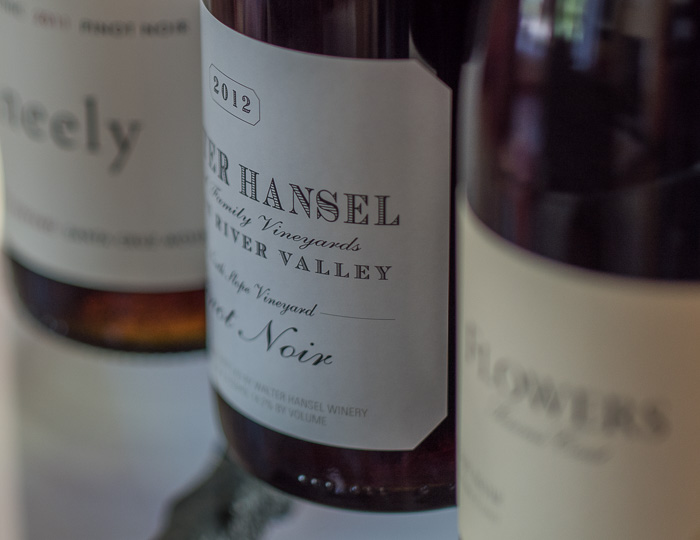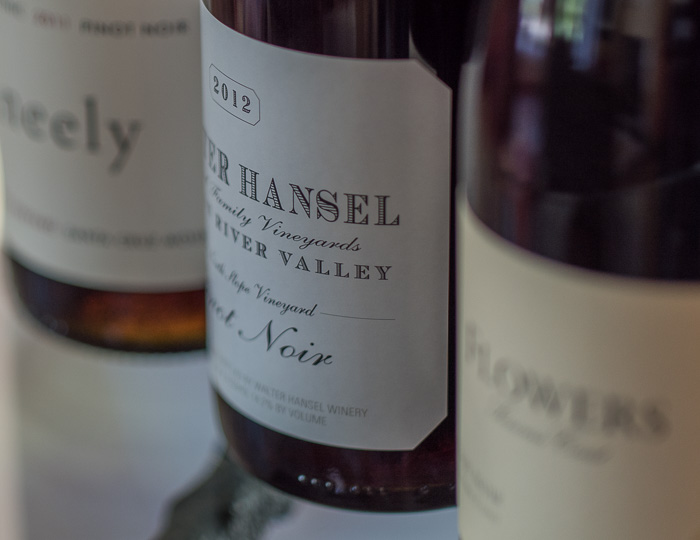 Note that the Flowers label is rendered with the hardest edges in the case of the Sigma. In the case of the Nikkor it looks embossed. It is smoothly blurred with the Otus. The reflection of the outside door on the neck of the Flowers bottle is also a little busy in the case of the Sigma. There are more subtle differences in the way that the out of focus edges of the bottles is handled.
Next up: f/2.