This is the seventh in a series of posts on the effect of camera resolution on the quality of downsampled images. The series starts here.
I'm beginning to see then end of this series of posts, and am beginning to mentally write the conclusions section, but there are a couple more things I'd like to do. For this test, I broadened the selection of cameras to the following:
a7S, 12 MP
a7III, 24 MP
a7RIII, 42 MP
a7RIV, 61 MP
I tested them all with the Sony/Zeiss 35 mm f/1.4 Distagon FE. Here are the other particulars:
EFCS
f/4
A exposure mode, -1 EV exposure compensation
About 1/6 second, determined by camera
ISO 100
AF-S
Flexible spot
Focus priority
Medium spot size, on the Siemens Star
Three shots with each setup, with the best picked for this presentation
Developed in Lightroom, PV 5
Adobe Color profile
White balanced to third gray patch from left on Macbeth chart
Sharpening set to: amount 30, radius 1, detail 0
Here's the shot: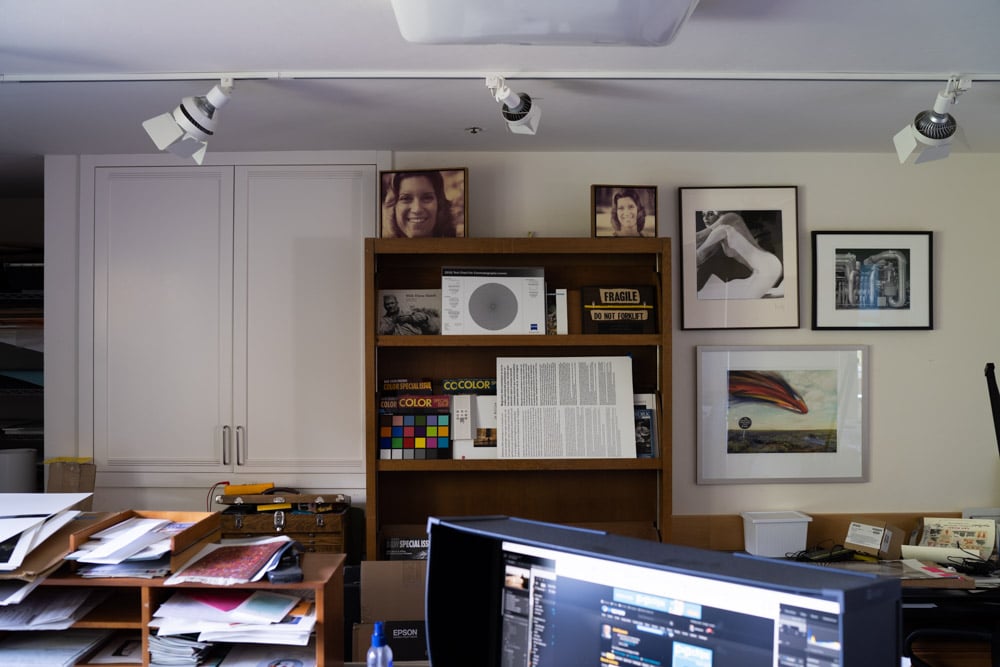 Crops of the star, at a bit less than 200% magnification for the a7RIV, and correspondingly more for the other cameras to keep the field of view the same. Be sure to look at these with your browser set to 100% magnification, or else you'll be looking at the browser's resampling in addition to what I've done. Better yet, download the files and put them into a Photoshop layer stack.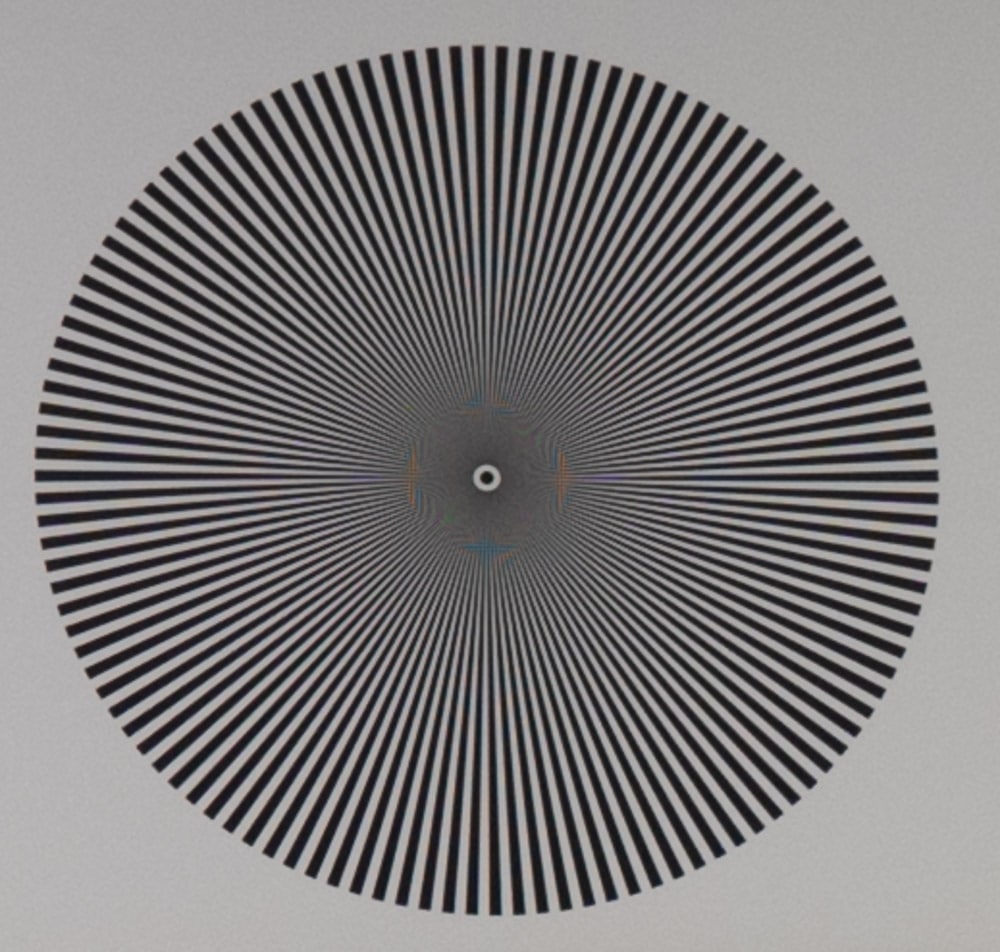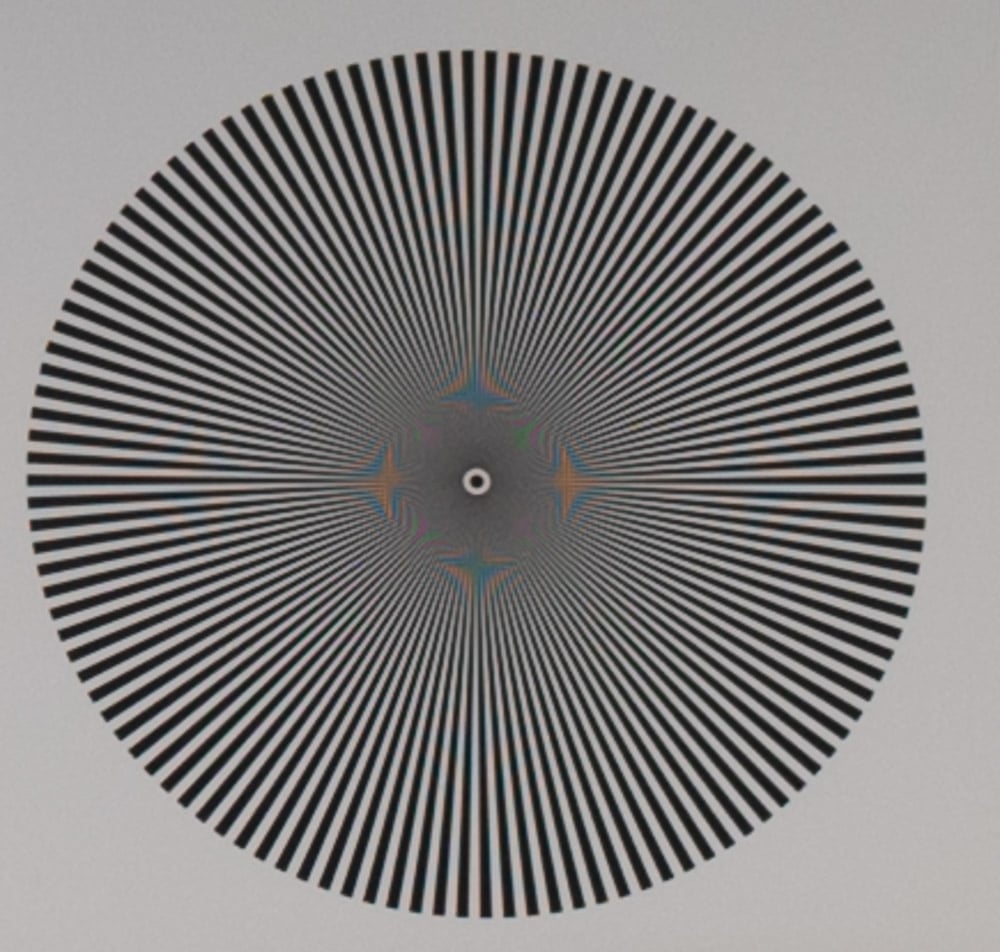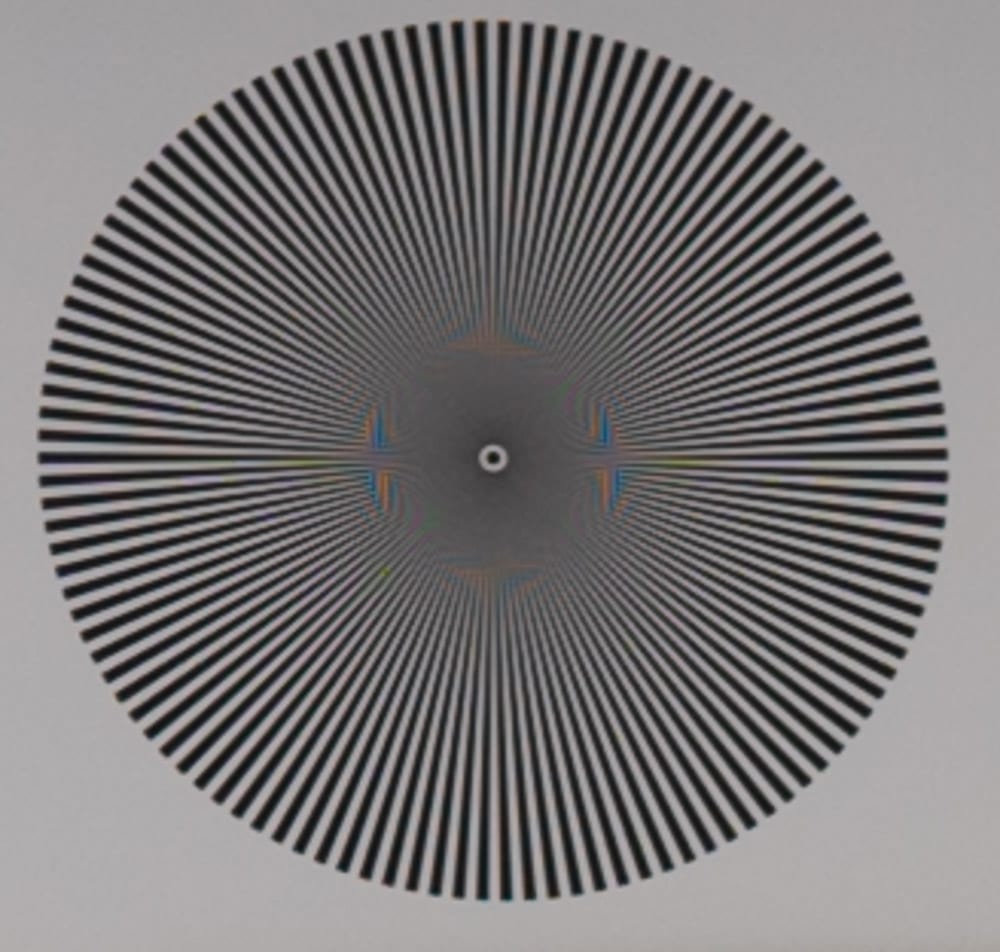 Note that the anti-aliasing filter in the a7III is much weaker for horizontal features than it is for vertical ones.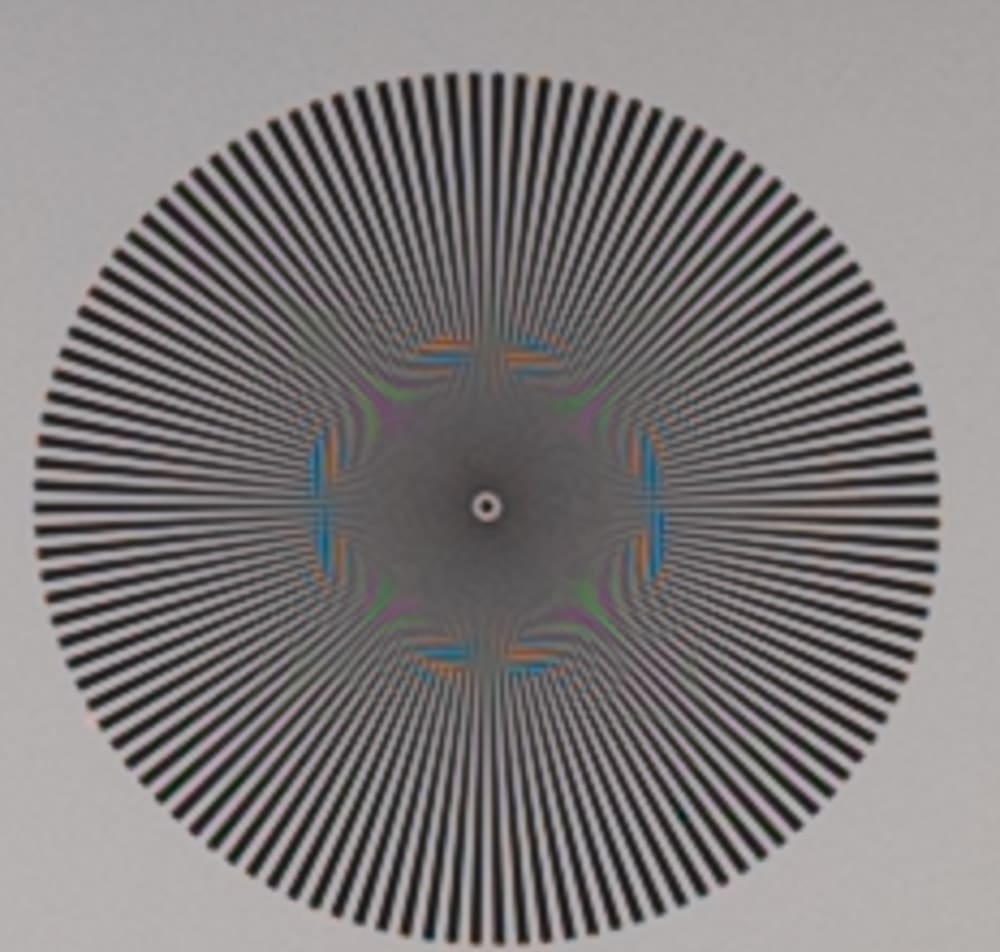 Not a lot of surprises here. More resolution is better, and a finer pitch means less aliasing, all else equal.
Some text: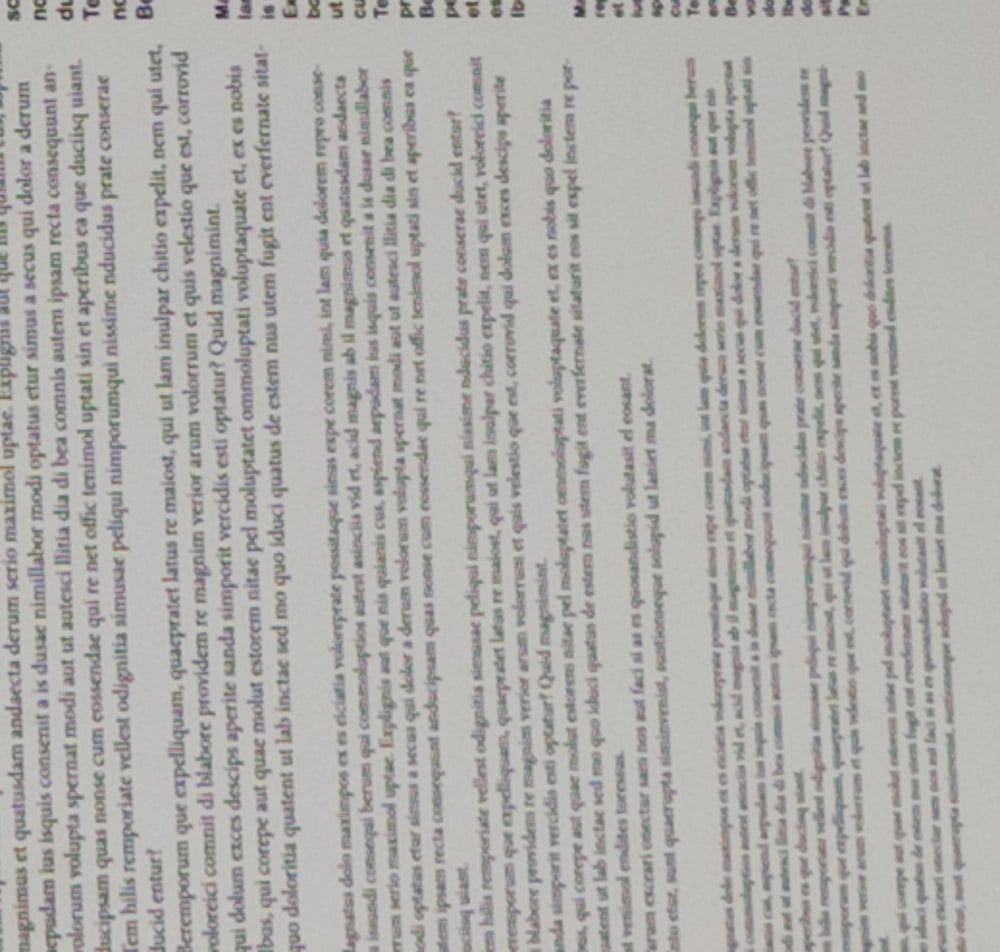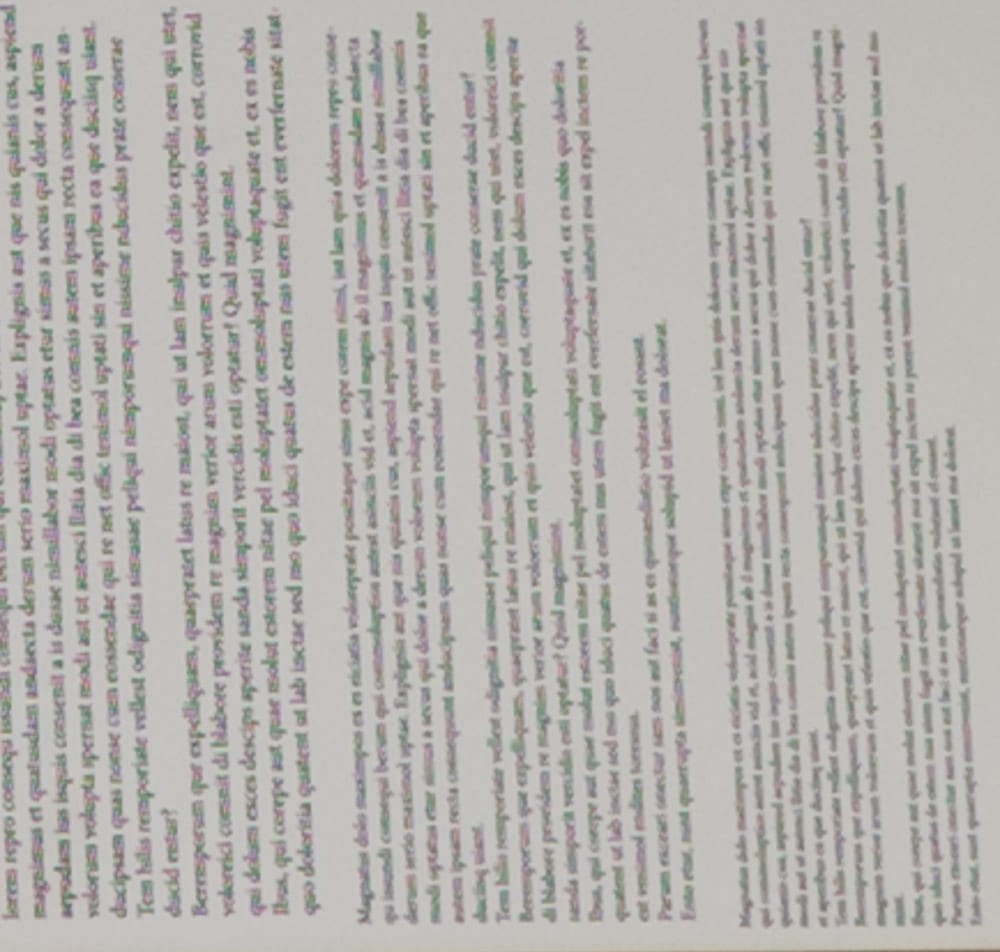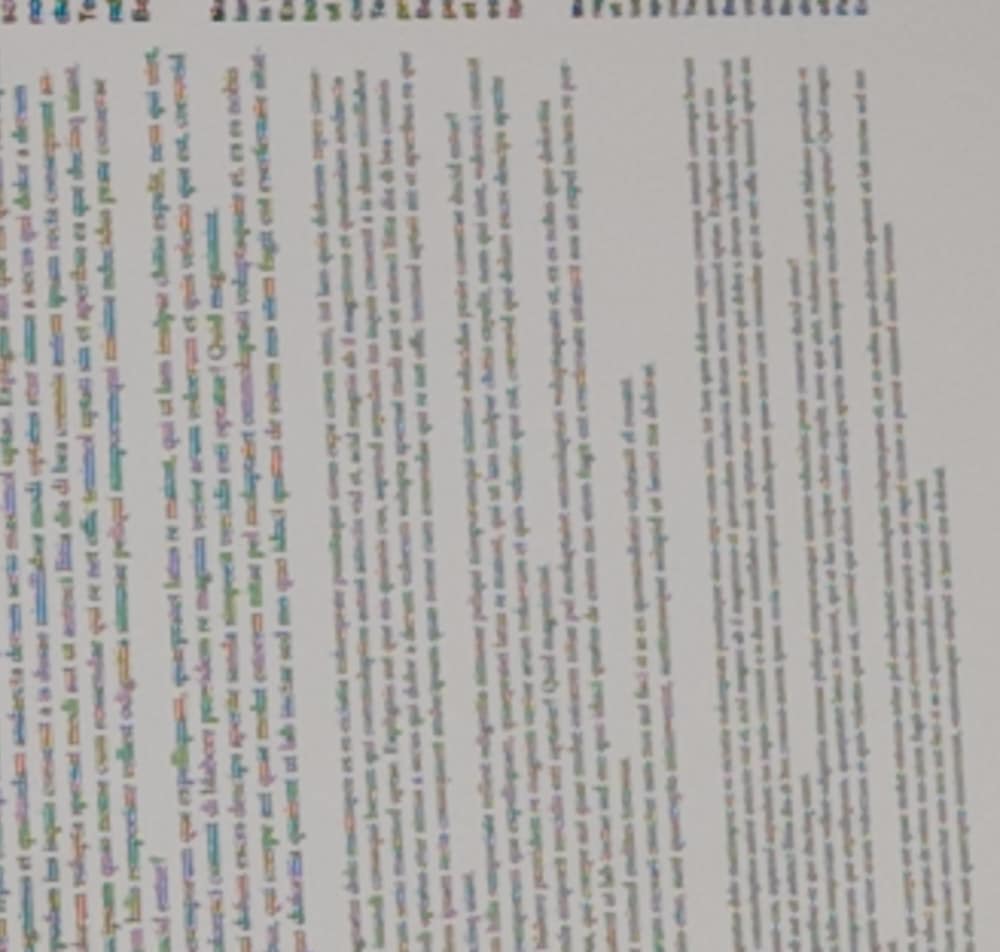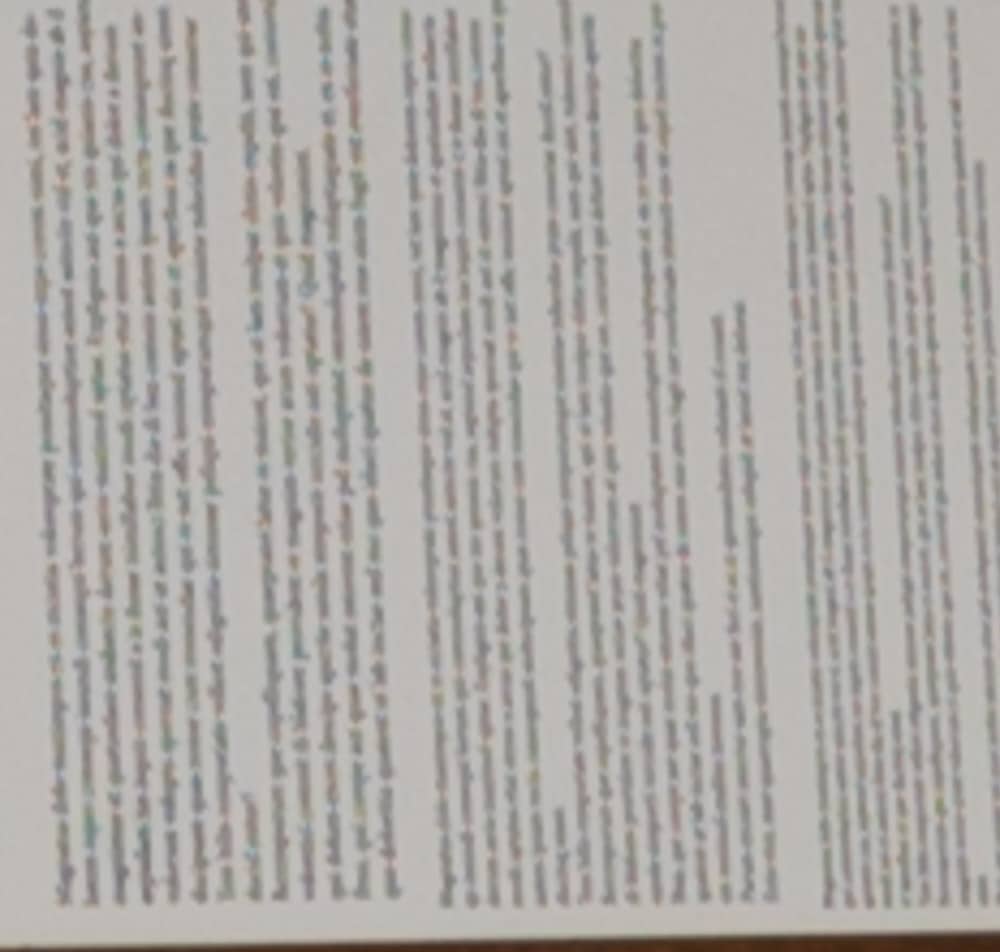 A portion of the Macbeth chart so you can get an idea of smoothness, and a fine checkerboard in the upper right corner: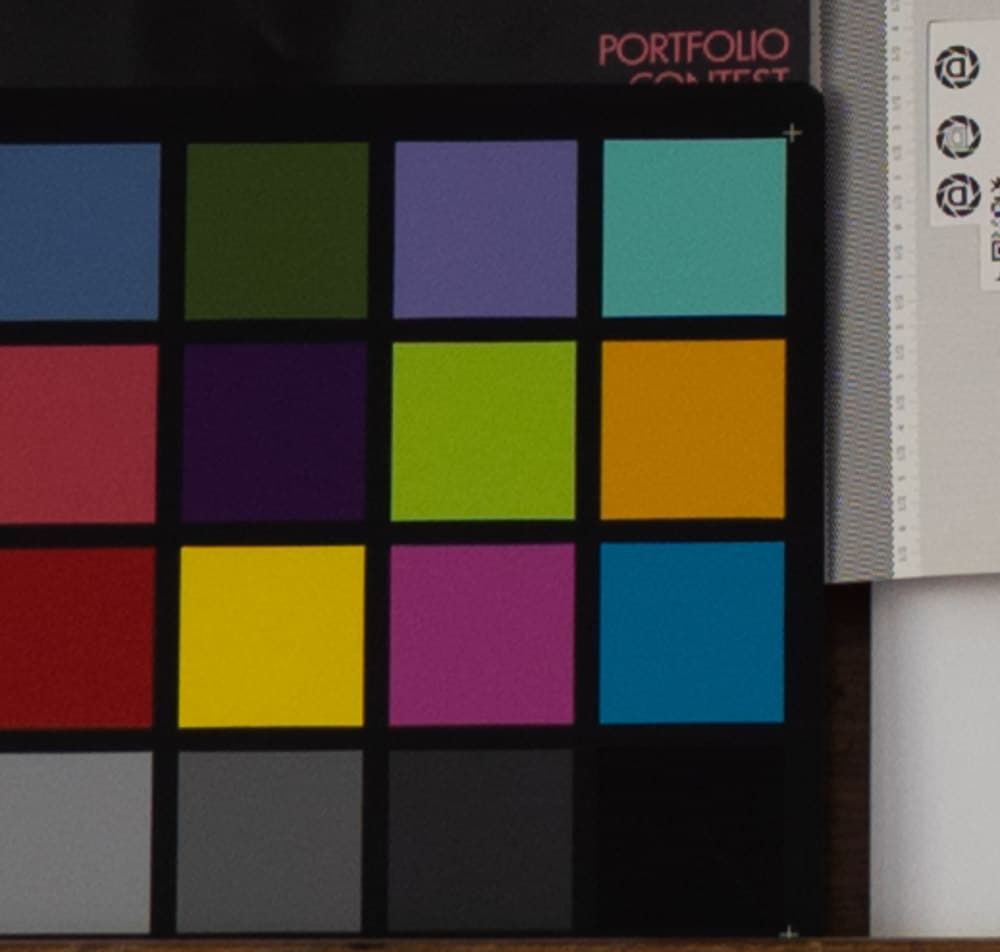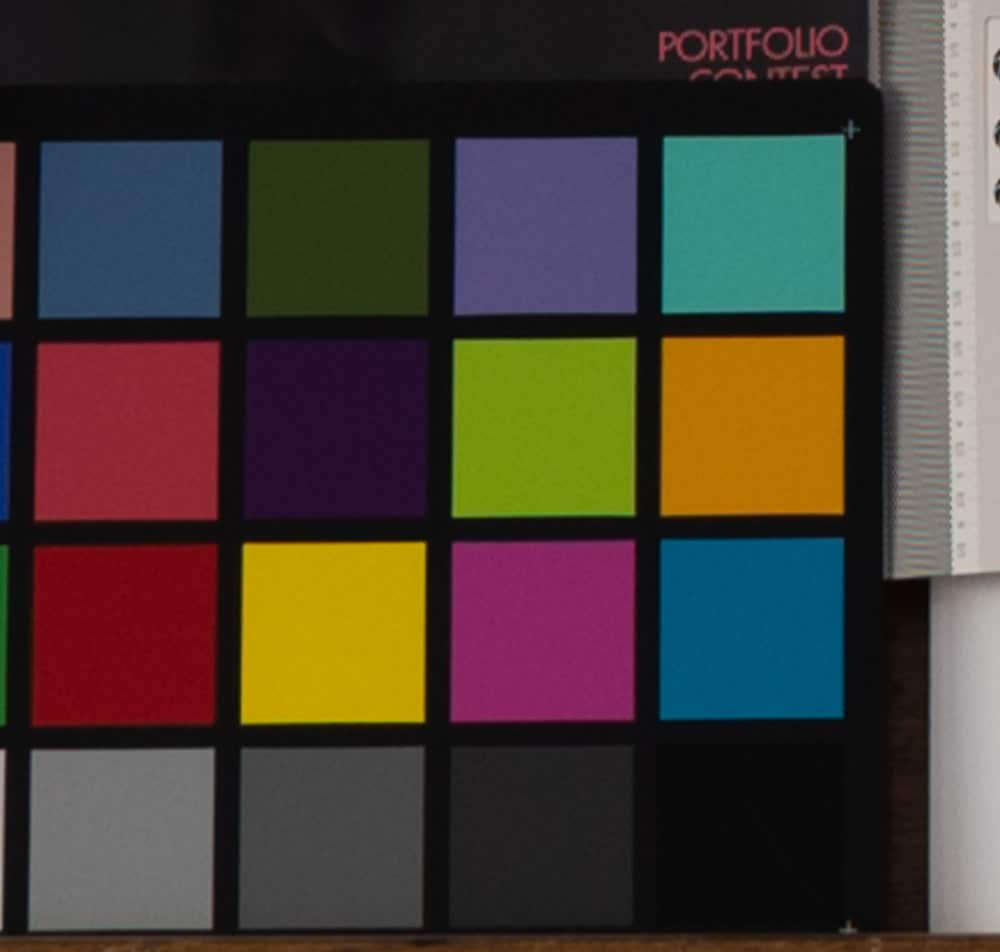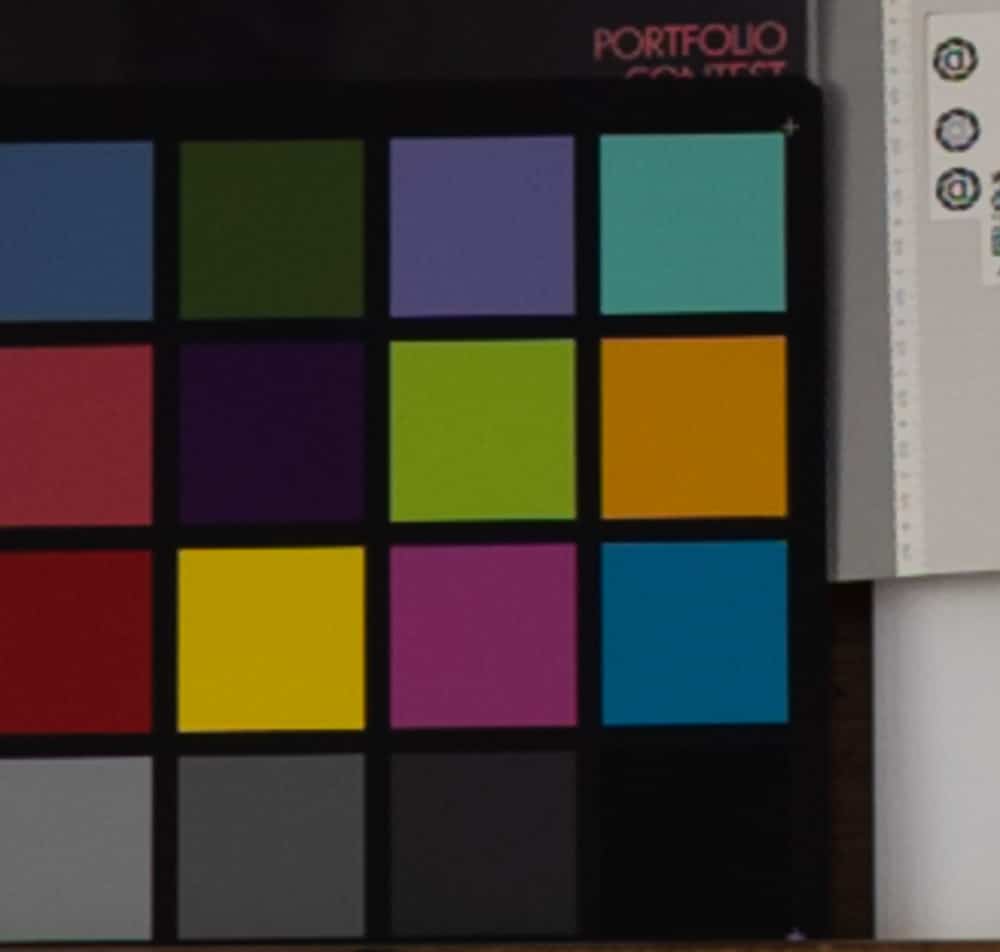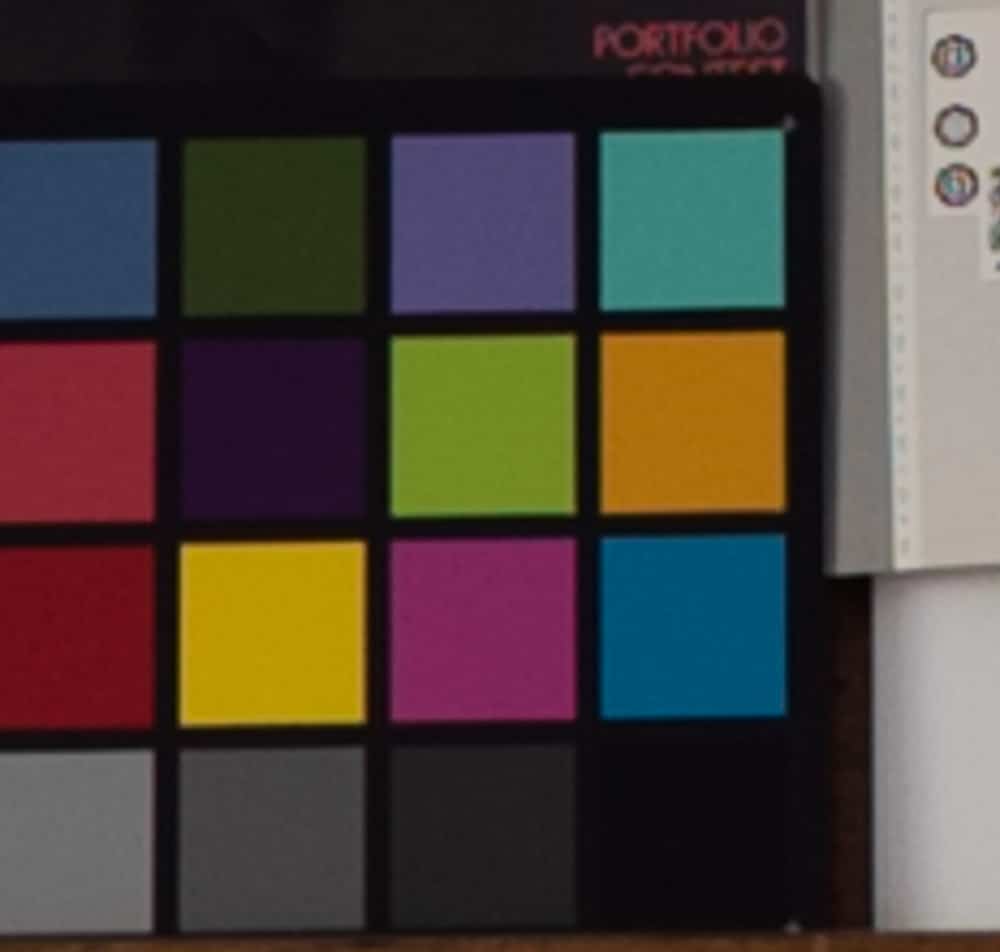 By the way, some photographers have said that they're having a hard time getting more detailed pictures from the a7RIV than the a7RIII images. Not me. A 20% increase in resolution isn't life-changing, but it's nothing to sneeze at, either.
How much of the high-resolution differences survive downsampling to 4K? That's the subject of the next post.