This is the sixth in a series of posts on the effect of camera resolution on the quality of downsampled images. The series starts here.
In the first post in this series, I used Lightroom to process images of a Siemens Star, in an attempt to find out how well the superior image quality of a high resolution camera translated to images viewed on a 4k monitor. In the immediately-previous post, I explored using QImage algorithms — bicubic, Fusion, and Lanzos — to downsample the camera-resolution images to 4K. All three produced a fair number of artifacts with the 61 MP images from the a7RIV. The Siemens Star is a remarkably sensitive subject. That's one of the reason it's so useful. However, some of the artifacts that you see with the star just aren't a problem in real life. That's why it's important to look at real-world subjects, too.
I photographed this scene with the Sony a7S and a7RIV, using the Sony/Zeiss 35 mm f/1.4 Distagon FE lens: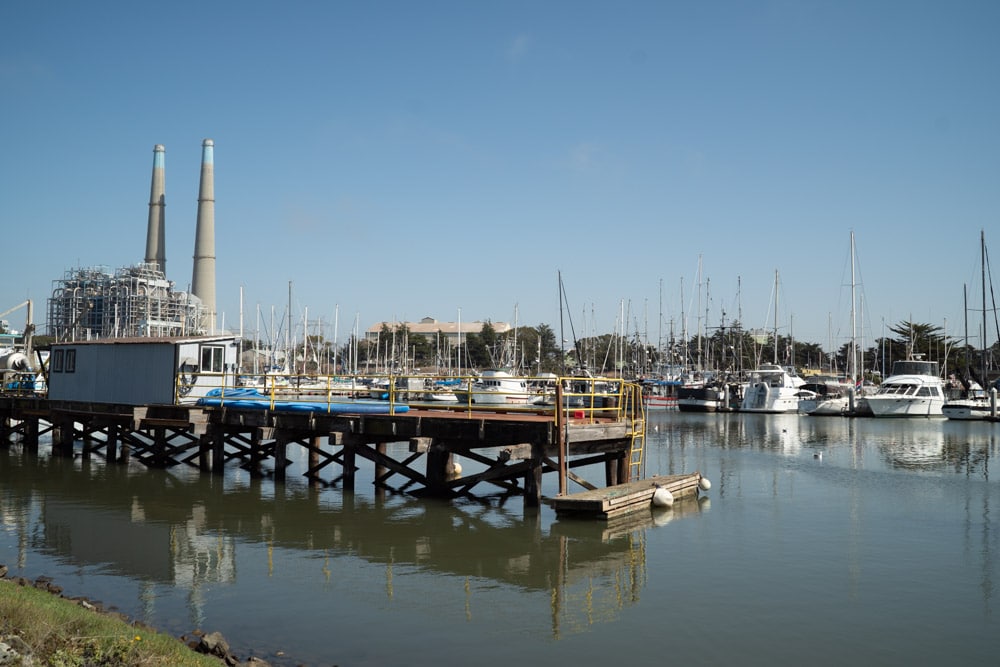 Other details:
EFCS
f/5.6
1/1600 second
ISO 100
AF-S
Flexible spot
Focus priority
Medium spot size
Three shots with each setup, with the best picked for this presentation
Developed in Lightroom, PV 5
Adobe Color profile
White balanced to gray surround on target
Sharpening set to: amount 30, radius 1, detail 0
4K downsampling done with QImage 2020, sharpening set to 0
Before, I showed you crops before downsizing. I'm not going to do that here; if you want to refresh your memory, look here. Instead, I'll show you same-field-of-view crops from the 4K downsized images, magnified a bit more than 300%.
Here's a pair from both cameras with Lanczos downsampling: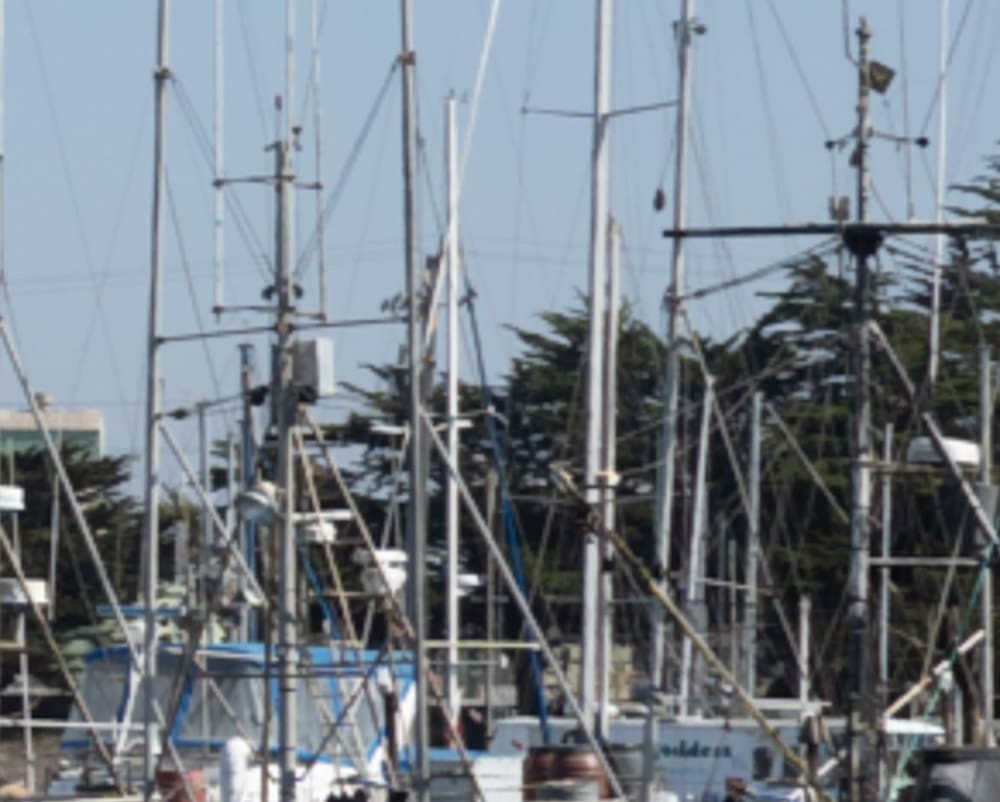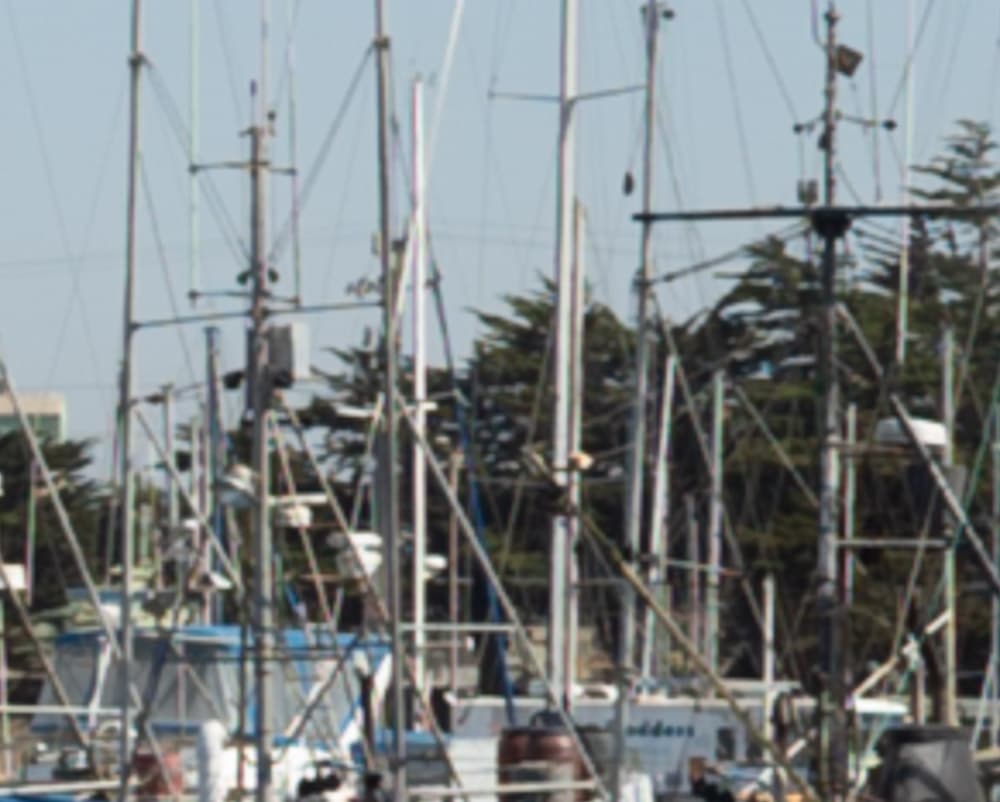 There is some false color in the a7S image because of aliasing. The a7RIV image is a bit sharper. Could you fix that with additional sharpening? Maybe, but you'd make the false color worse.
Now let's look at bicubic interpolation: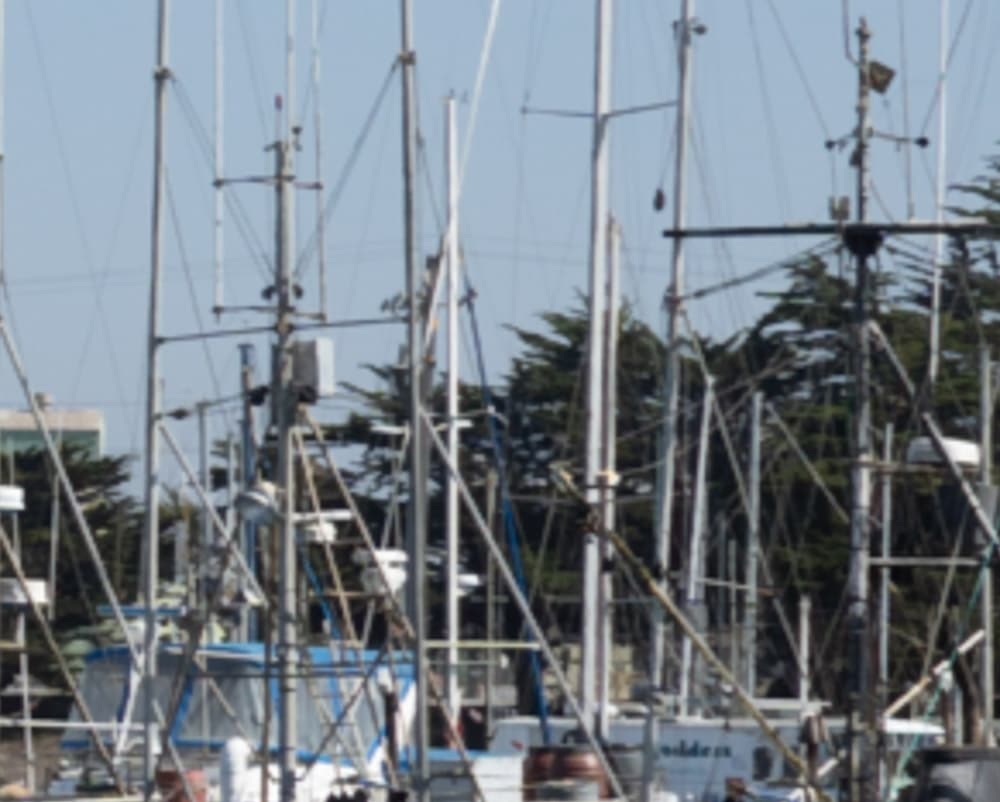 Lanczos does a bit better, I think. The differences between the images in about the same.
Now QImage's default resampling method, Fusion: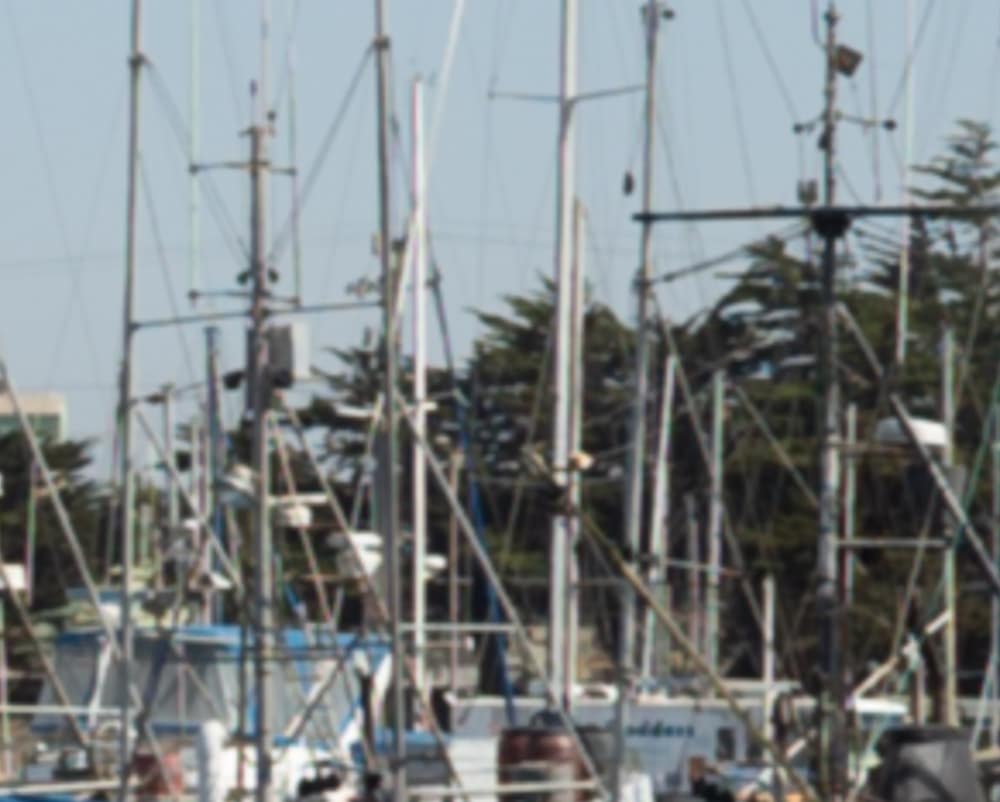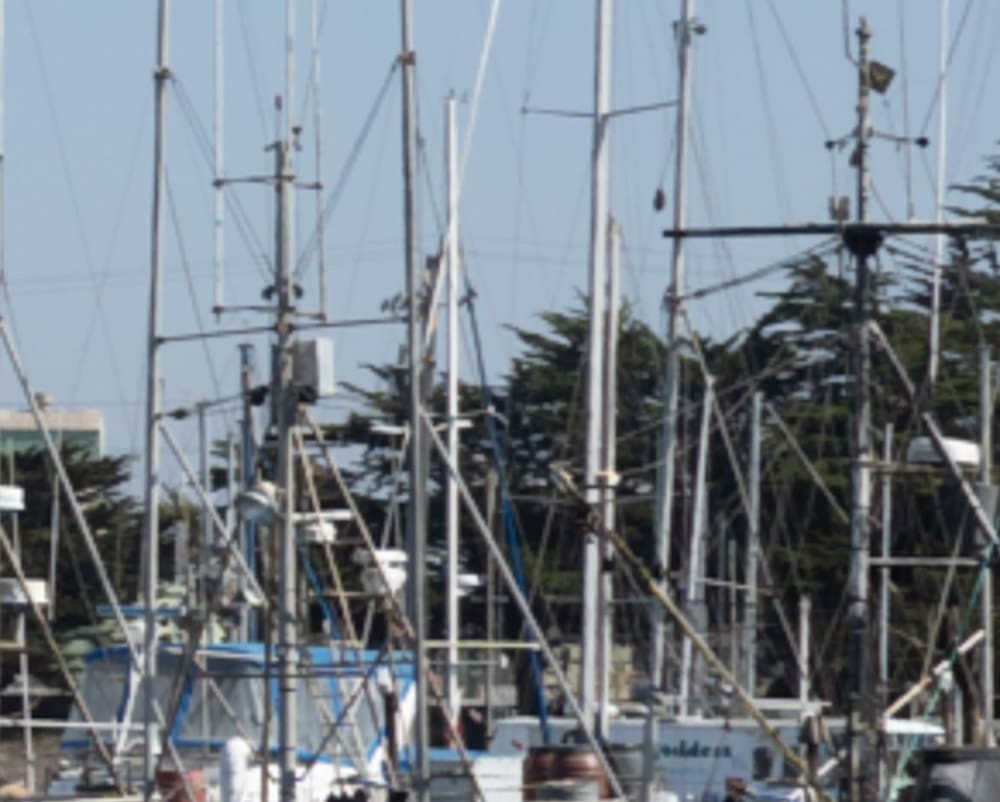 There is more aliasing visible in the diagonal elements than with the other two algorithms, and the image appears a tiny bit sharper.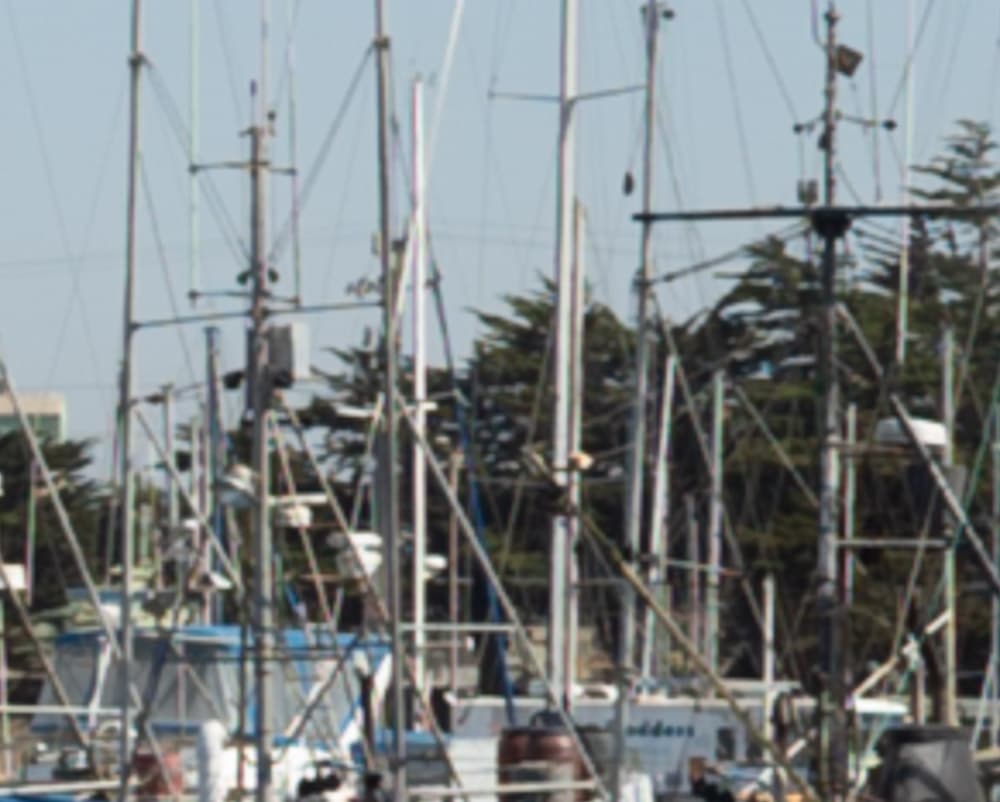 The diagonal spars actually look better in this image, if you discount the false color.
Let's look elsewhere in the scene.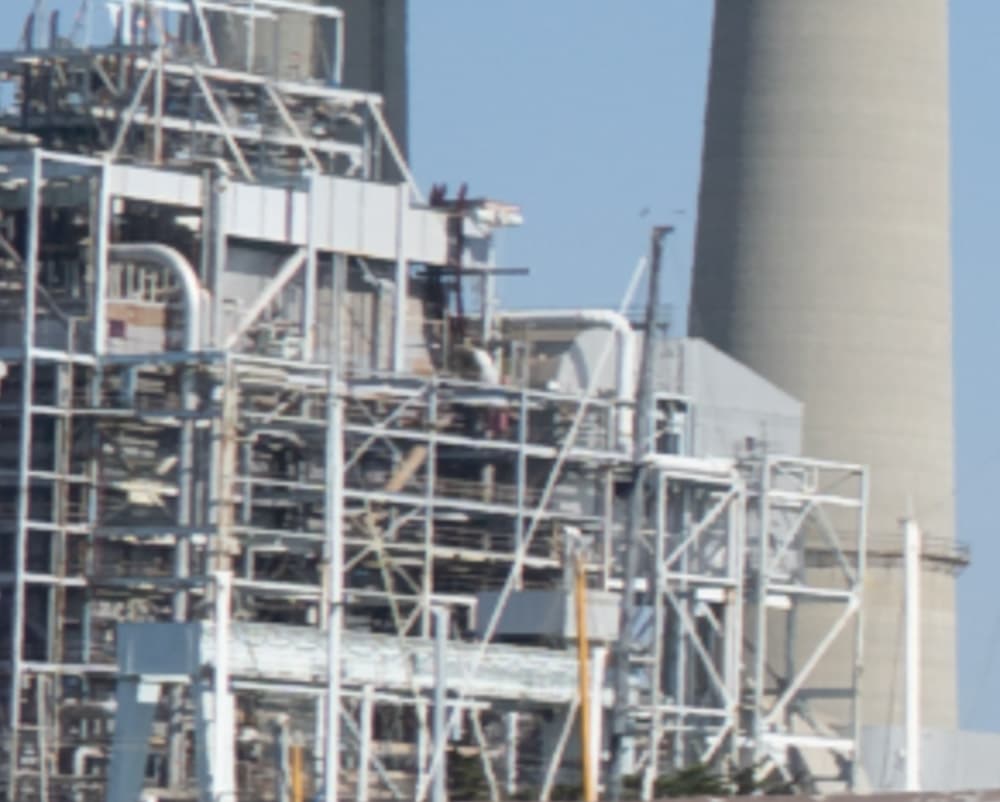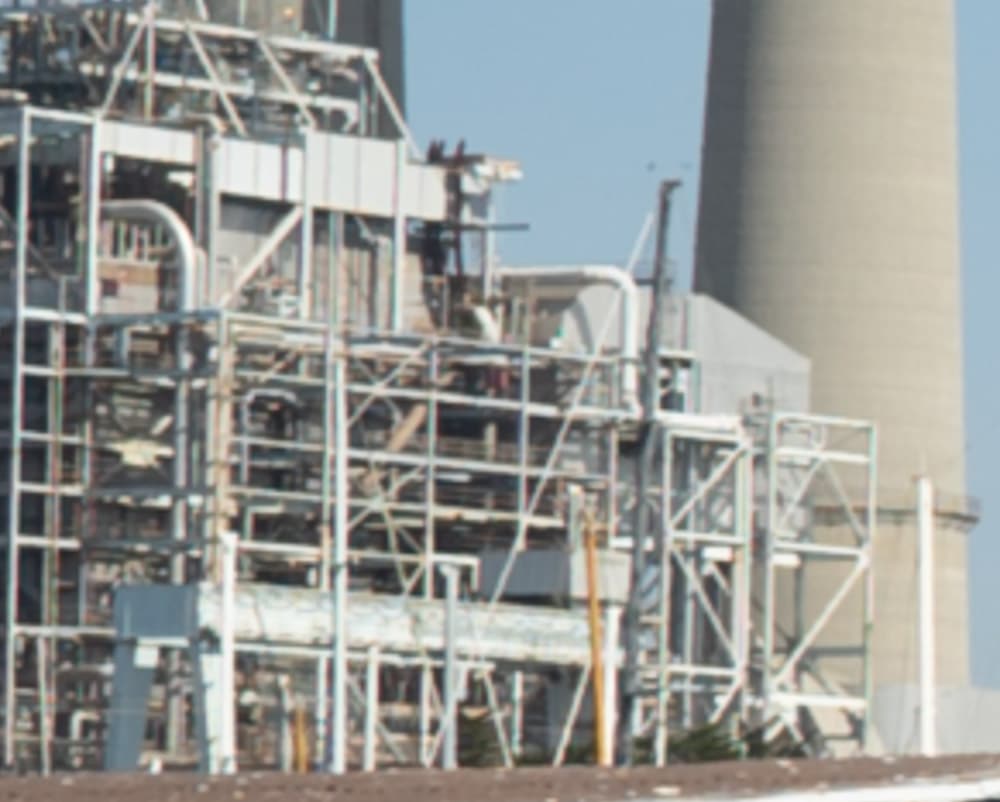 Except for the color differences and a tiny amount of false color in the a7S image, these look remarkably similar.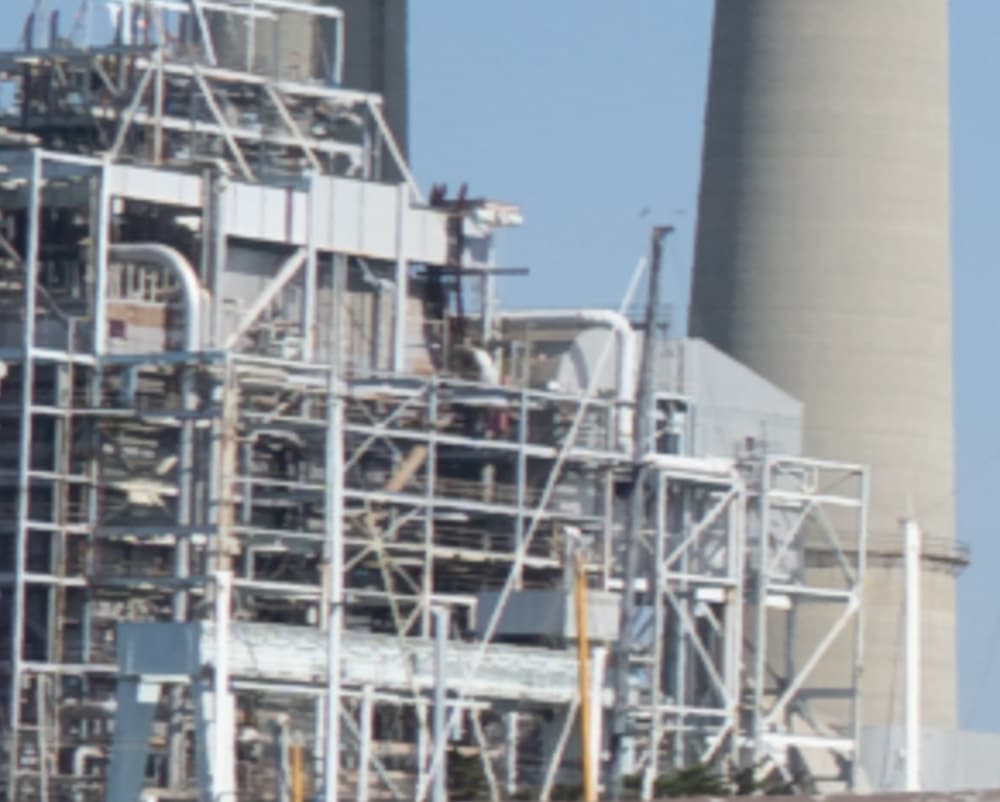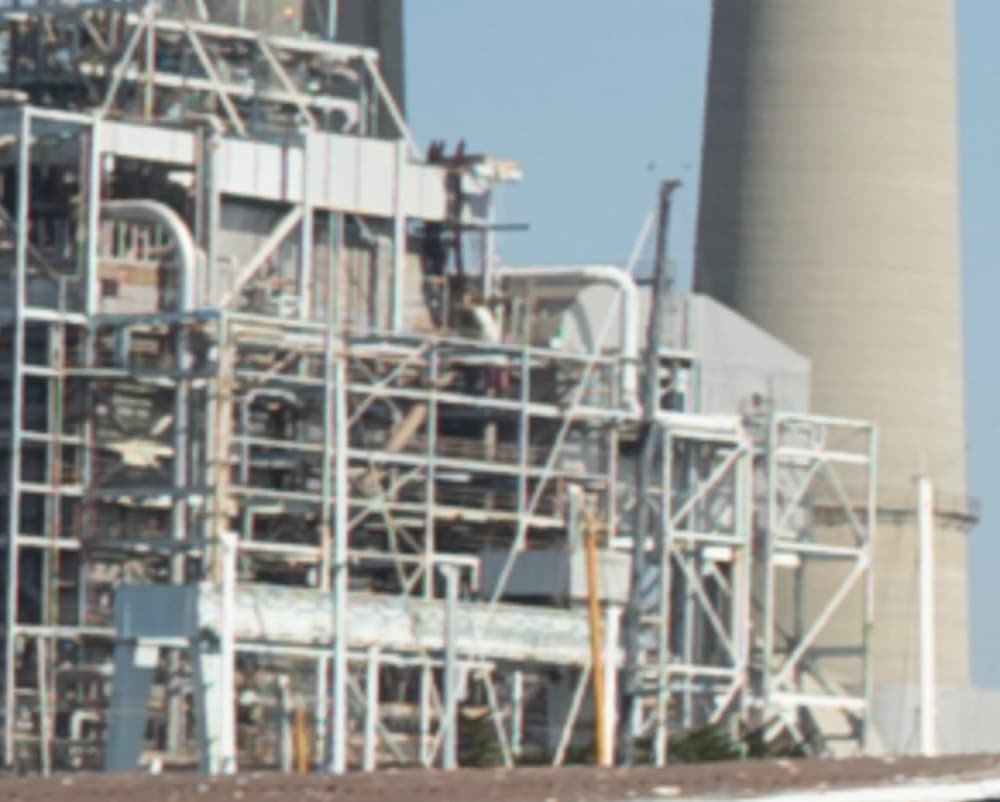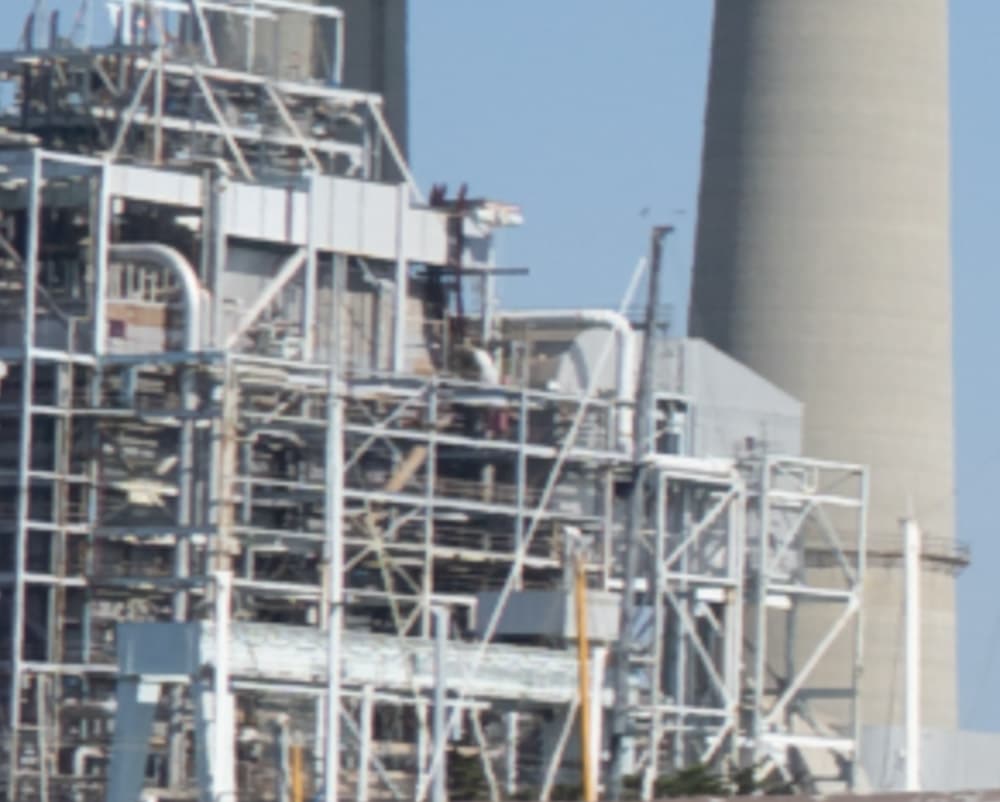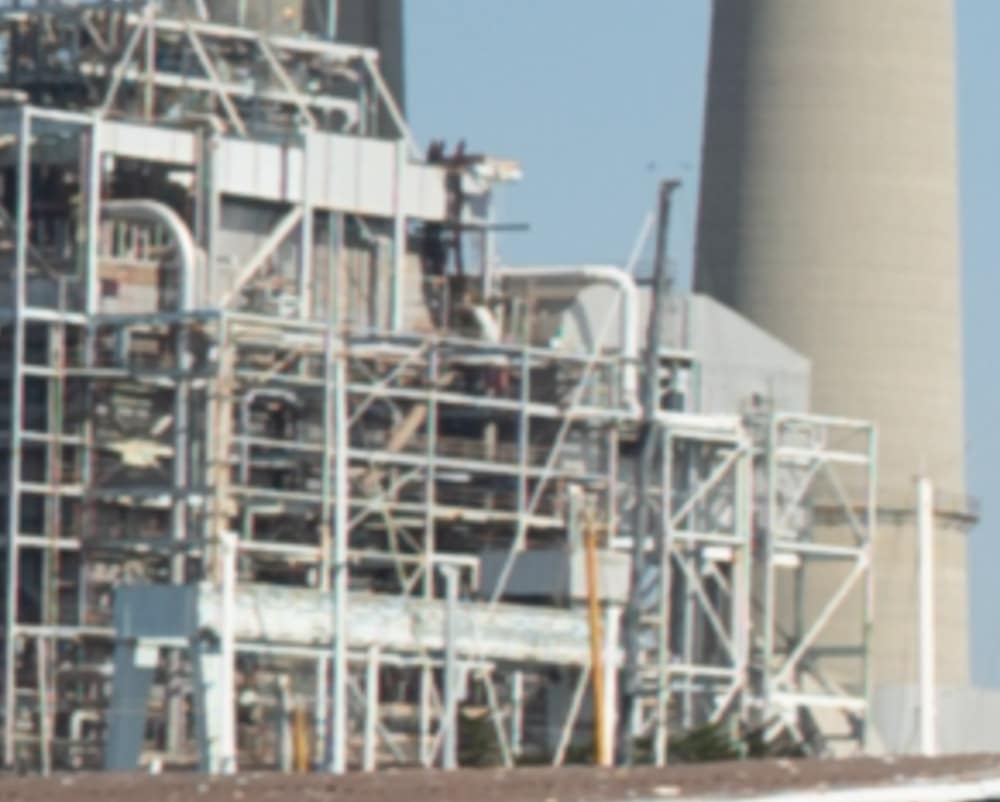 The differences between the two cameras are quite small in this comparison.