One thing to be ruled out on the M240 testing that I reported on here is that there might be something special about the green channel, where I got all my data. It's a highly unlikely possibility, since the only thing that ought to be special about the green pixels is that they happen to be covered with a green patch of the color filter array (CFA).
However, science is about checking out the unlikely as well as proposing the likely, so I took the data from the earlier post and analyzed the other two channels.
Here's the red error: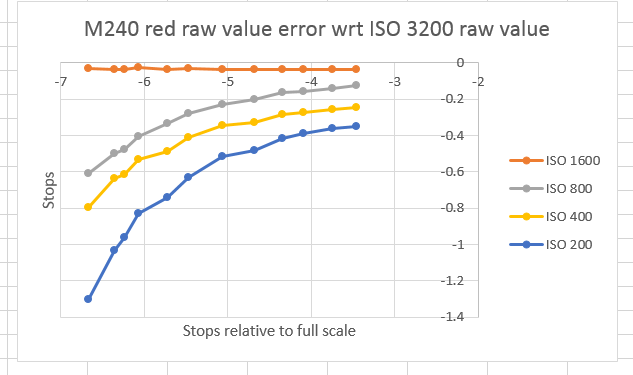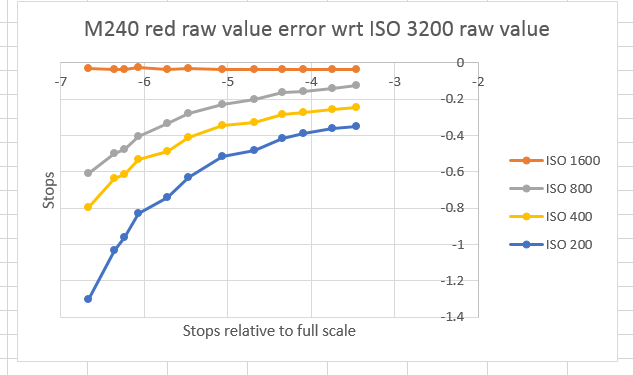 Here's the blue error: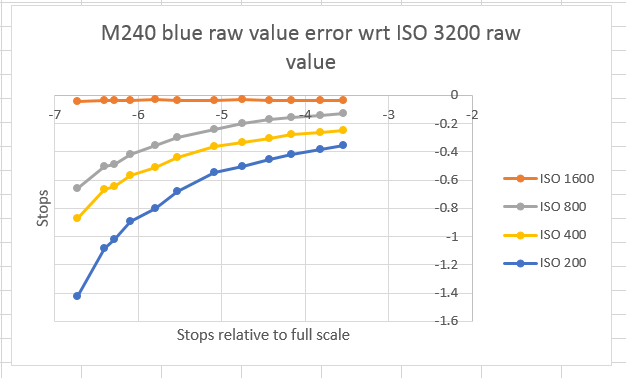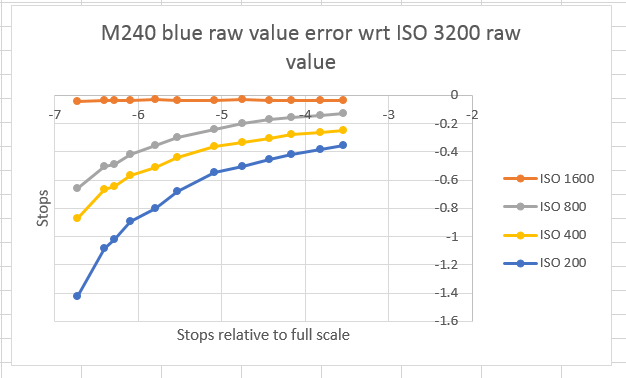 The curves look really similar to the green curves, just lower levels because the green channel is more sensitive to 5000K-ish light.
Just to make sure, I plotted all three channels for ISO 200 on the same graph, leaving out the connecting lines so the data points are easier to see: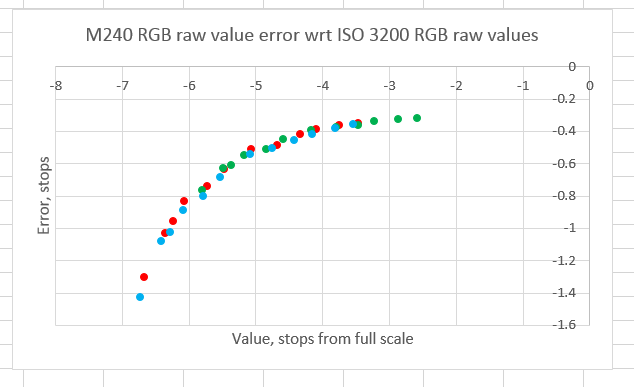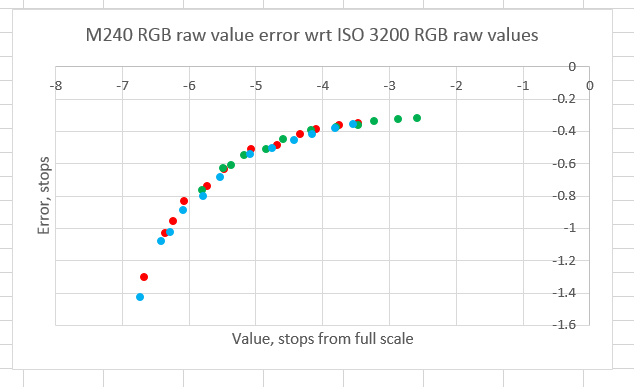 I think it's clear that there's nothing special about the green channel, and that the low-light nonlinearities of the M240 apply equally to all the channels.