This is a continuation of a series of posts about blur management for landscape photography. The series starts here.
I've been asked to compare blur circle sizes between simulated full frame (24×36 mm, aka FF) and 33×44 mm sensors. I picked the Nikon Z7 and the Fuji GFX 50x as the cameras, 30 meters and the subject distance, 30 mm for the Z7 lens, and 40 mm for the GFX lens, which gives the same vertical angle of view.
First, the Z7: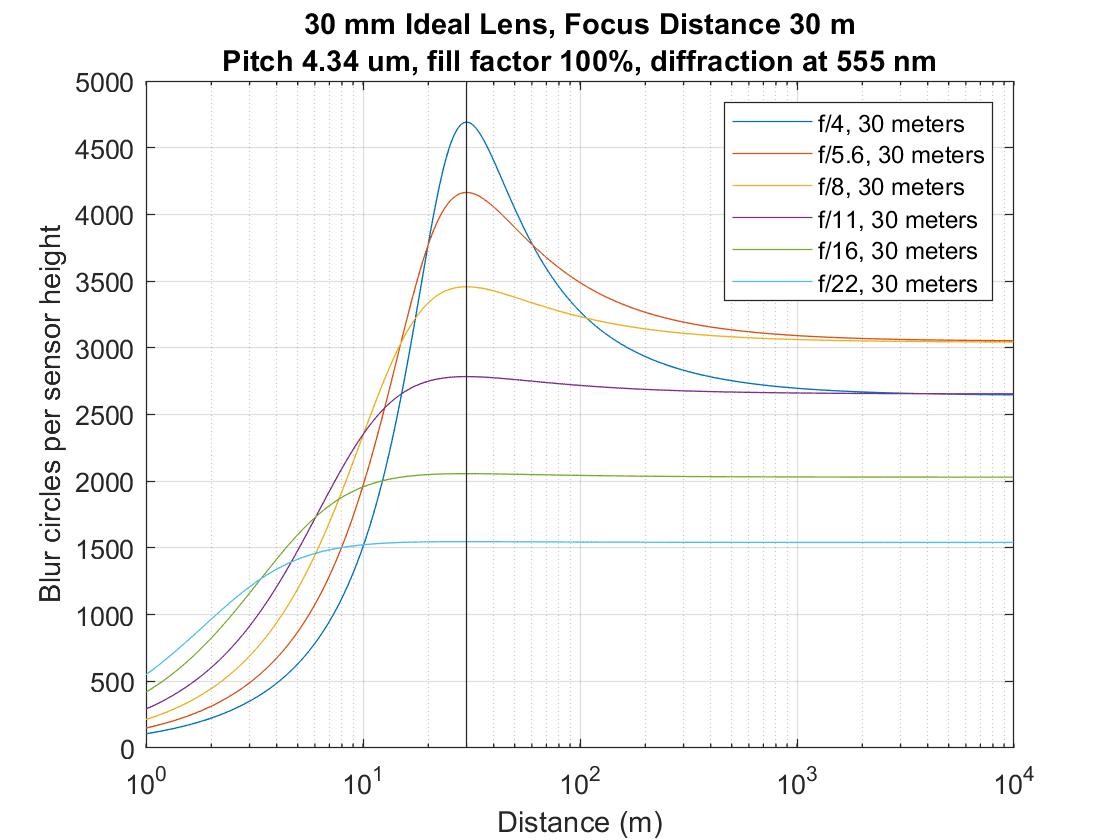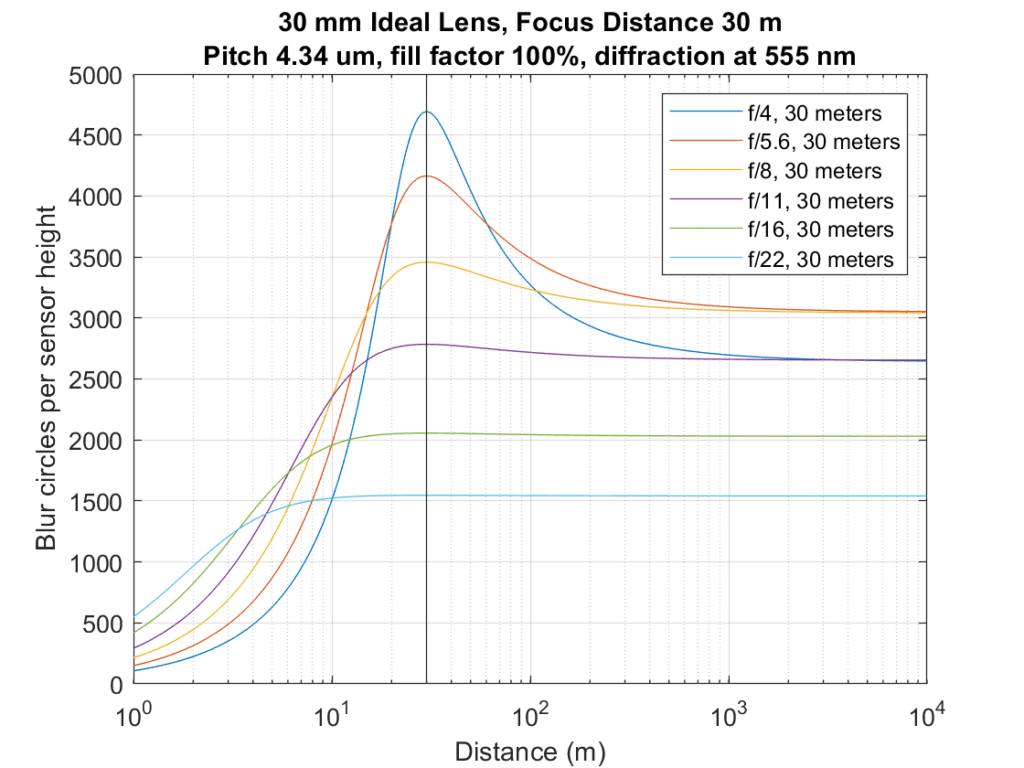 And now the GFX: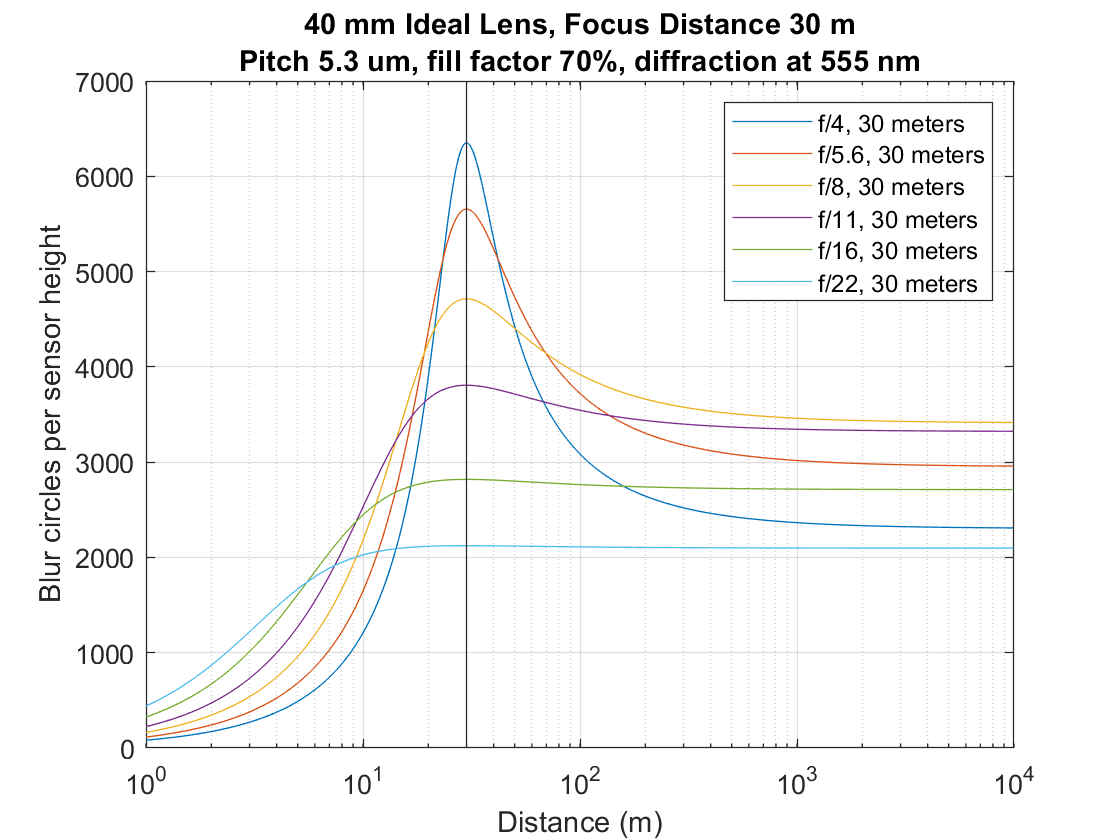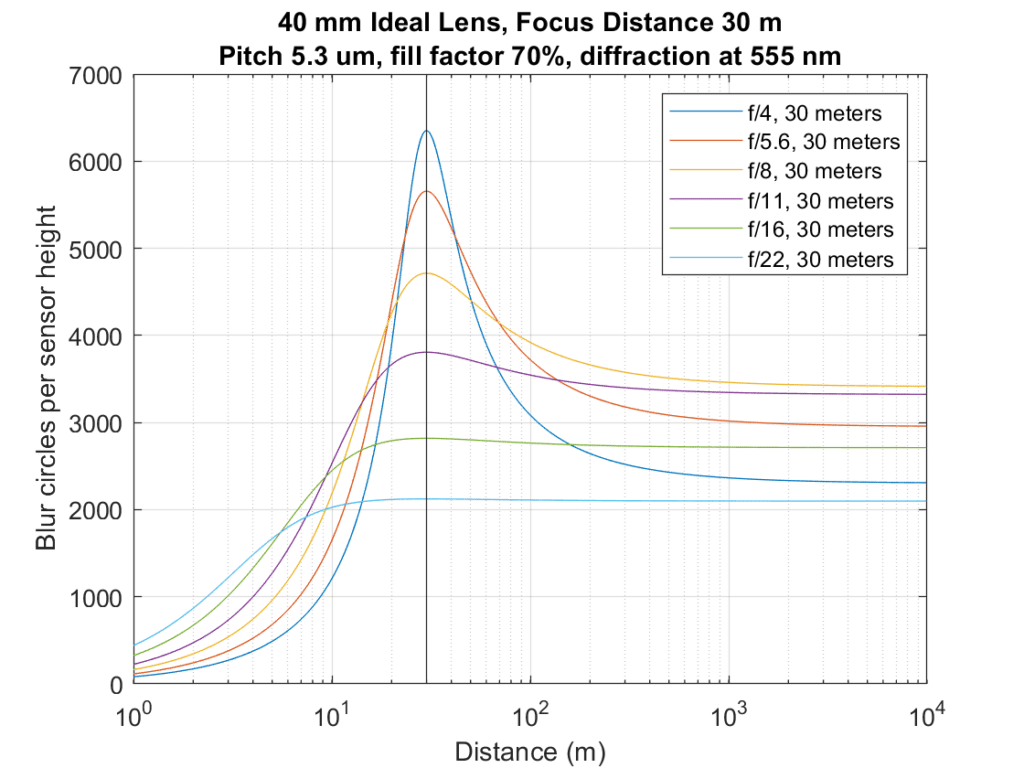 The GFX has higher resolution, partly because of its higher pixel count in the vertical direction, but also thanks to the smaller-than-normal microlenses that it employs.
To get to equivalent f-stops, we need to stop the GFX down about a stop more than a lens on the Z7. Here's what we'd get at f/4 on the Z7 and f/5.6 on the GFX 50x: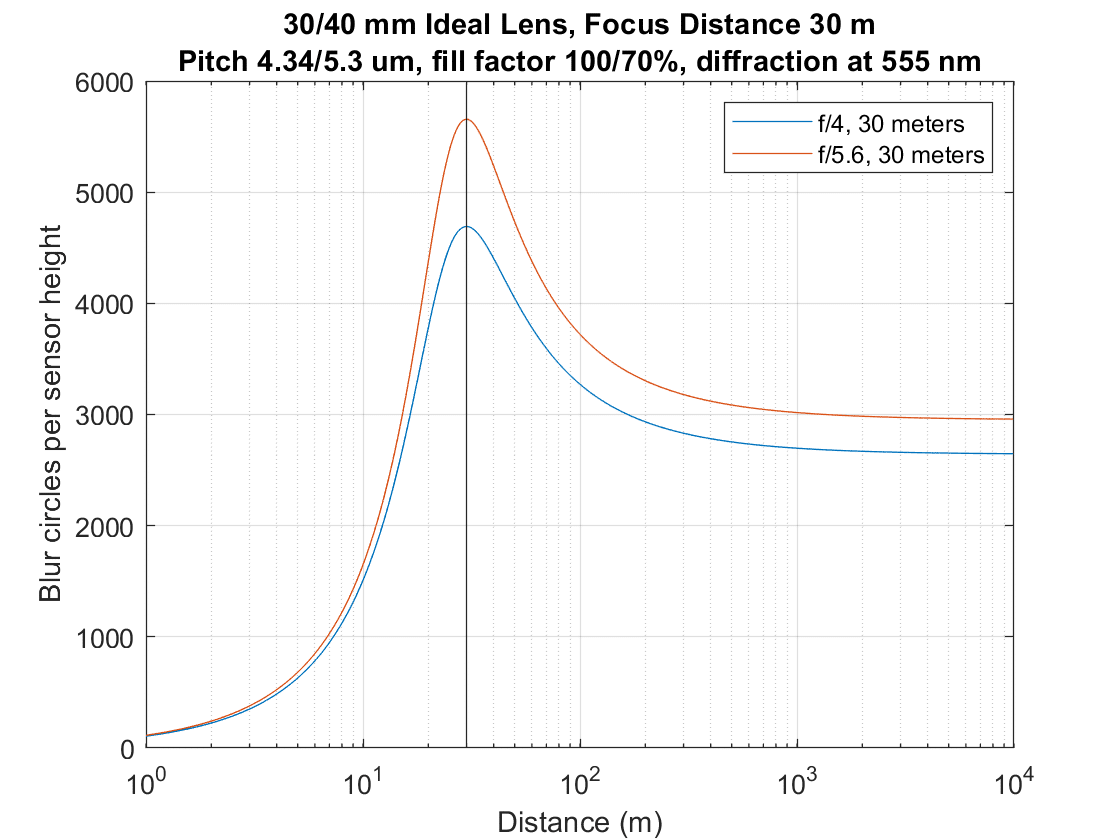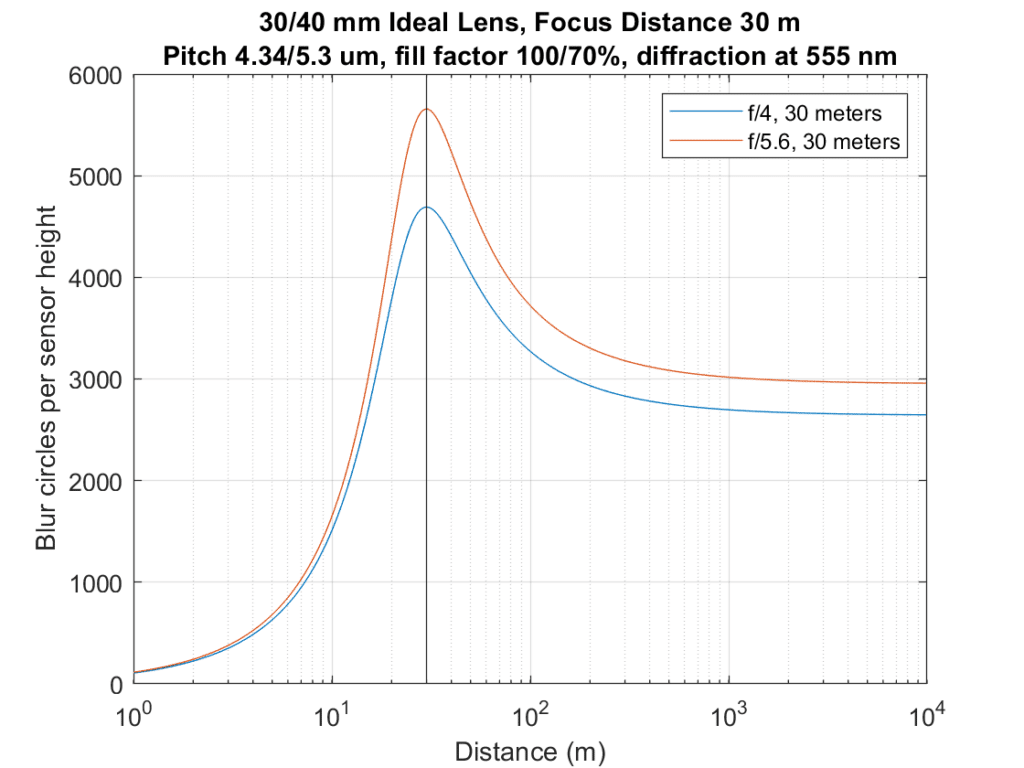 The GFX is marginally sharper, and the falloff of sharpness as you move away from the focal point is a bit faster.
As we stop down, these differences diminish, but don't go away: