This is a continuation of a report on new ways to look at depth of field. The series starts here:
The shape of the curves. Let's take a closer look at the DOF curves for the simulated Otus lens focused at three meters that I showed in the first part of this summary: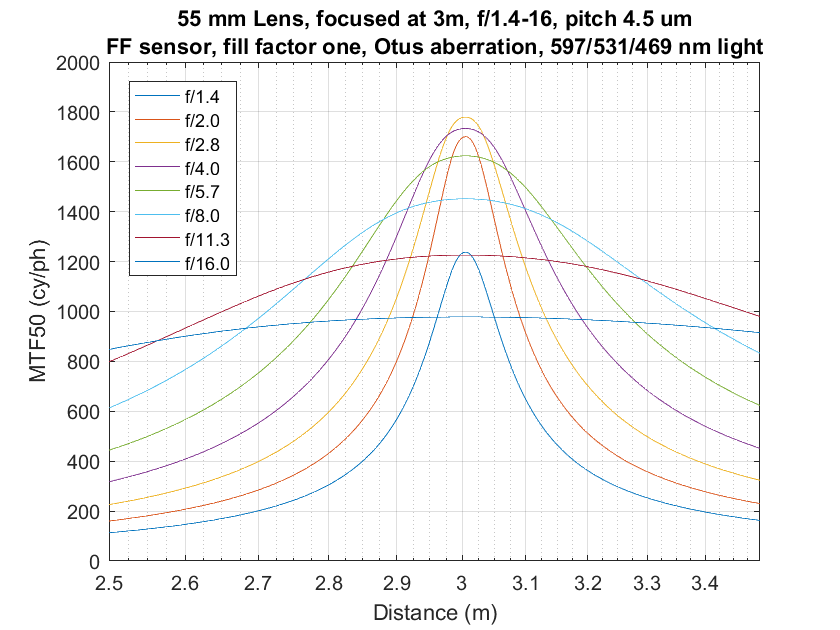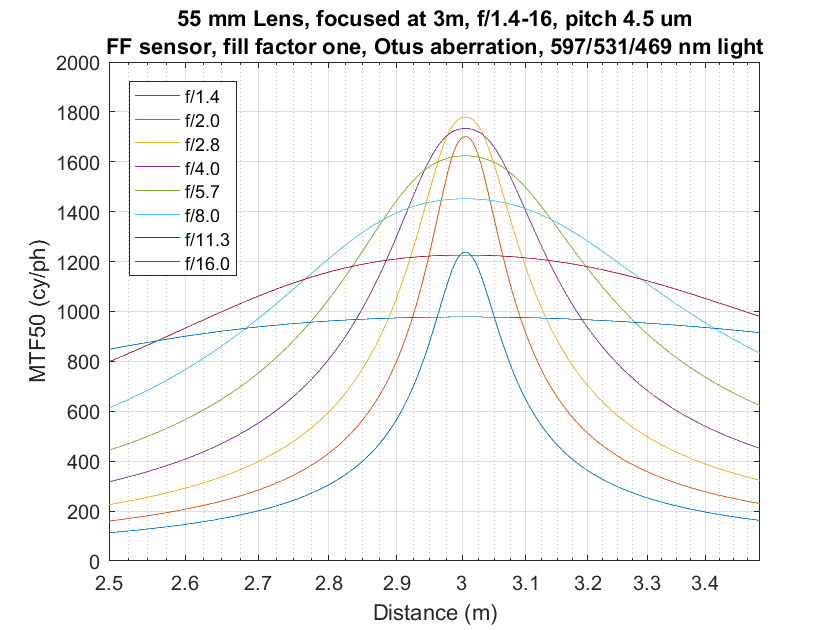 I already remarded on how narrow the really sharp parts are at wide apertures. Now I'd like to direct your attention to the shape of the curves. They are in general, bell-shaped, like the probability density function of a Gaussian distribution. From a DOF perspective, that means that there's a region where the curves are flatter near the focus point meaning things are pretty sharp. If you get away from that region, the curves fall away steeply, meaning the image gets real soft real fast. And finally, when the object that you're looking at gets quite far from the point of focus, distance stops making so much difference in the sharpness. That's the good news. The bad news is that the image is getting pretty darned soft by then.
Sharp lenses have less relative DOF at the same f-stop, but there's a workaround that reverses the situation. Consider these three sets of curves with three different lenses focused at 3 meters: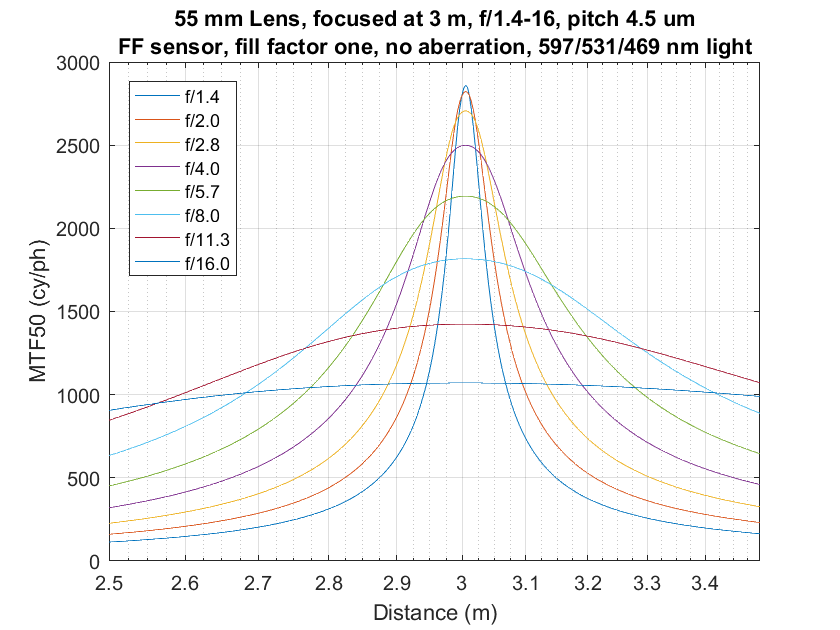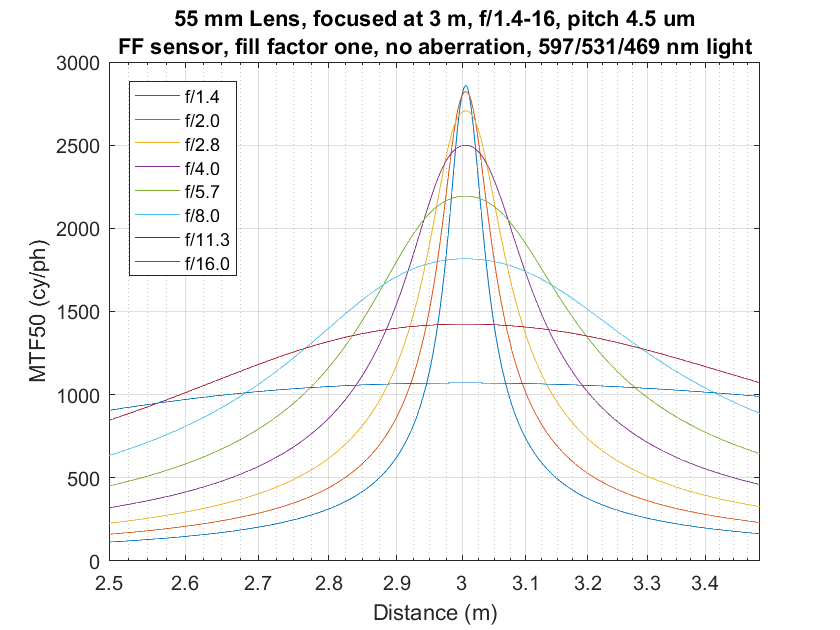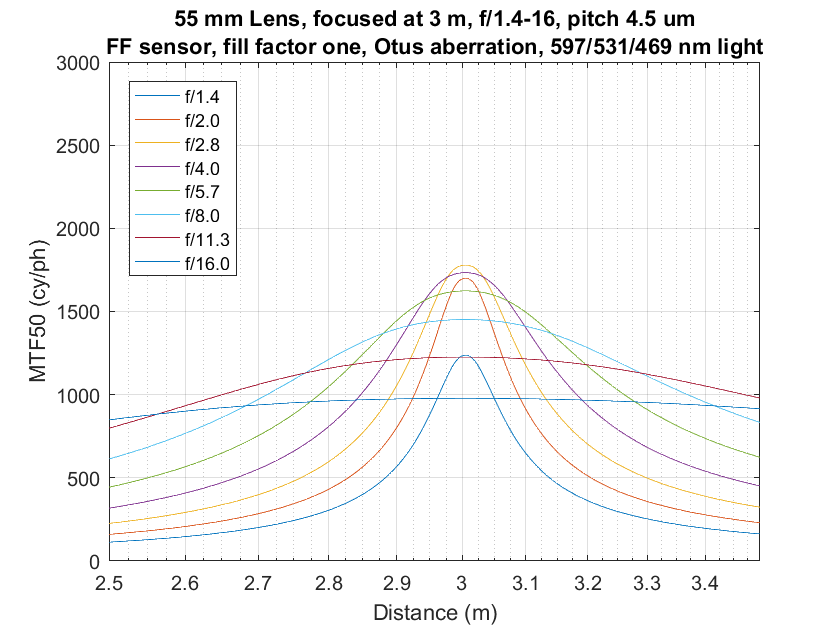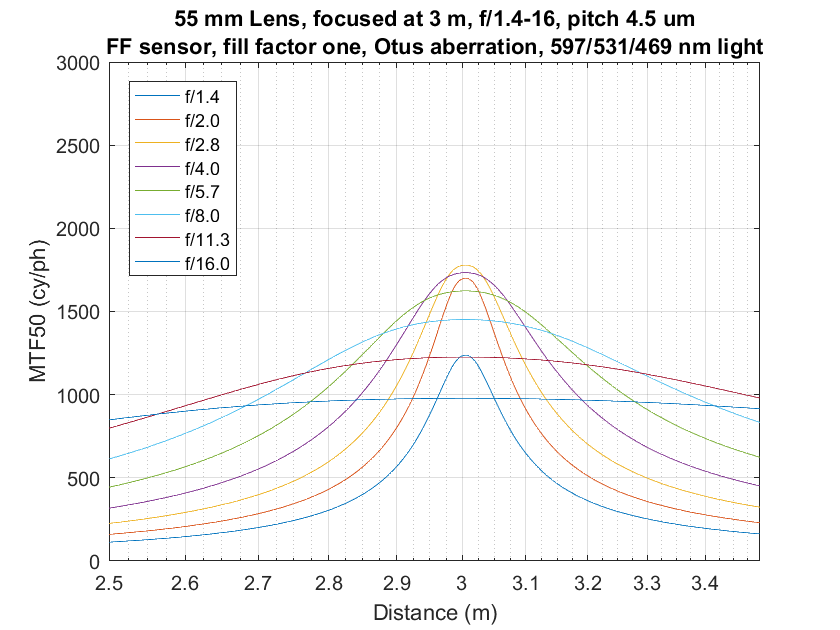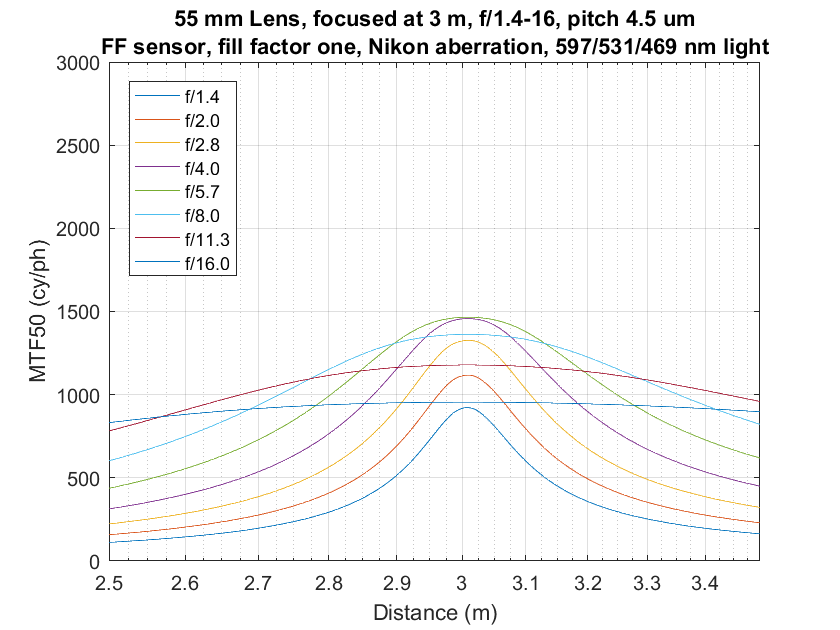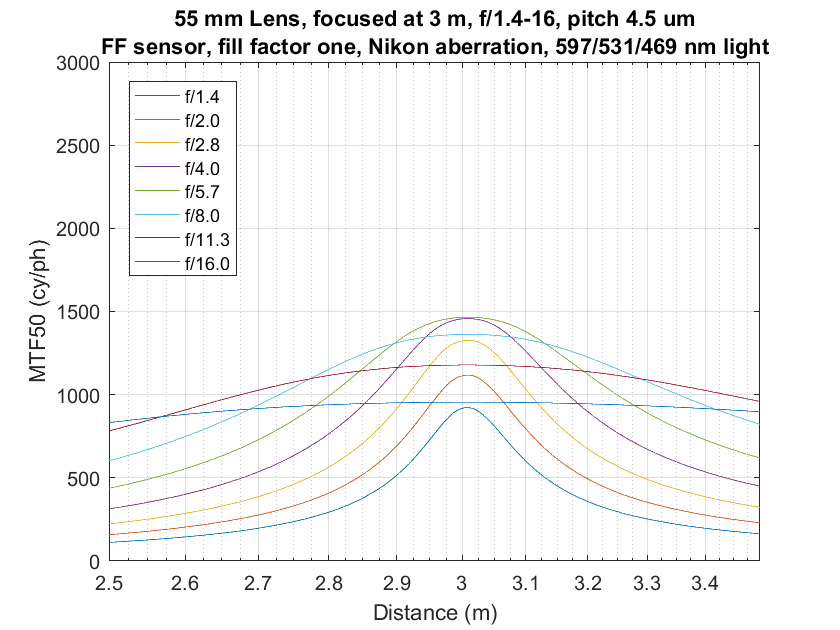 The top set of curves is for an ideal, diffraction-limited lens on a Sony a7RII. The next set down is for a 55mm lens with the same aberrations as the 85/1.4 Otus. The bottom set is for a 55mm lens with the same aberrations as the 85/1.4G Nikon.
You can see that, at the wider apertures where diffraction isn't the long pole in the tent, that the better the lens, the peakier and narrower are the curves. I wish it weren't that way, but if you wan the sharpness your fancy lens was made to deliver, you're going to have to find flatter subjects than you would if you were using a lesser lens.
Here's the workaround. Just stop down a bit more. You can see that the diffraction limited lens at f/5.6 has more DOF than the other lenses at apertures that are nearly as sharp. It's a close call, but it looks like that's true at f/8, too.
The same kind of thing is true for the Otus and the Nikon, considered as a pair. The Otus at f/8 is almost as sharp as the Nikon at f/4 and f/5.6, and has more DOF.
Of course, the downside is that you don't get the center sharpness you'd have gotten if you opened the good lens up farther.