I've been asked to look at whether the Sony alpha 7 Mark II Dynamic Range Optimizer (DRO) affects noise at low ISOs.
I ran a photon transfer curve with the camera set four different ways:
Shutter mode single shot, DRO off
Shutter mode single shot, DRO Auto
Shutter mode single shot, DRO Lv 5
Shutter mode continuous high, DRO off
Here are the curves: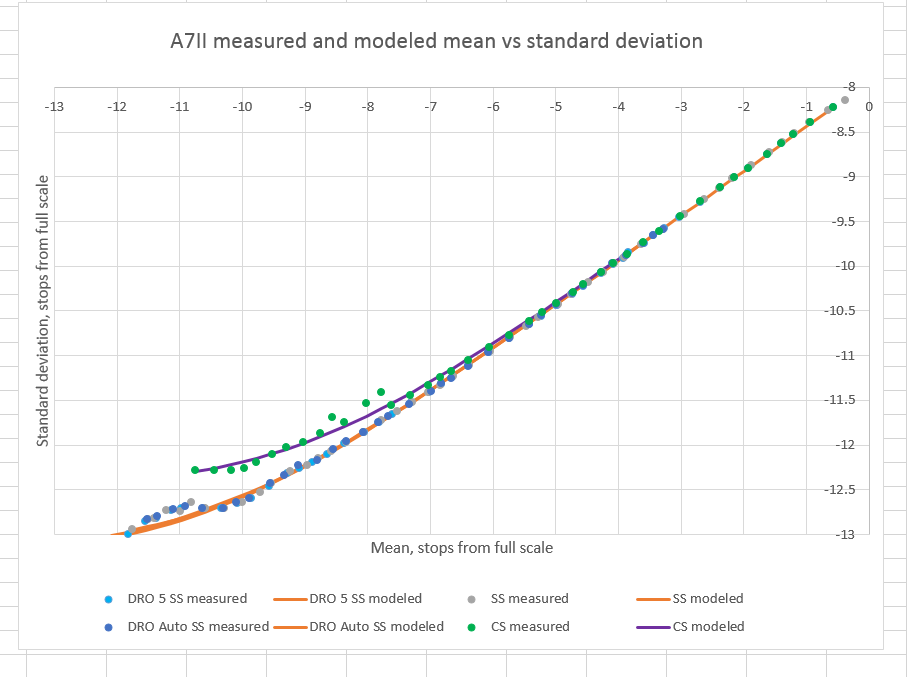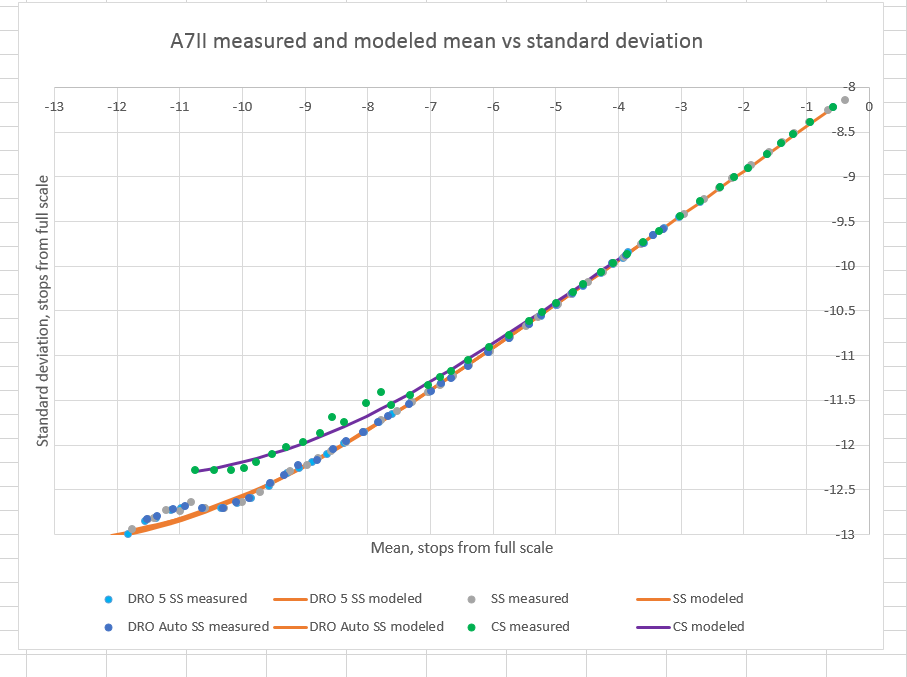 The vertical axis is the standard deviation (sigma) in stops from full scale. The horizontal axis is the mean (mu)  in stops from full scale. The dots are measured values. The lines are values from a camera model fitted to the measured values in each of the four sets. All of the single shot points and curves are materially the same.
The continuous shutter curve is different, and a fair amount worse, than the other three. We saw in the a7 testing that the camera went from 13 bits of precision to 12 bits when the shutter mode was changed from single shot to continuous. I'll check, but I'm betting that the a7II does the same. This will increase the quantization noise, which, in my testing, is indistinguishable from the rest of the read noise.
Let's look at the parameters of the camera models derived from the measured data: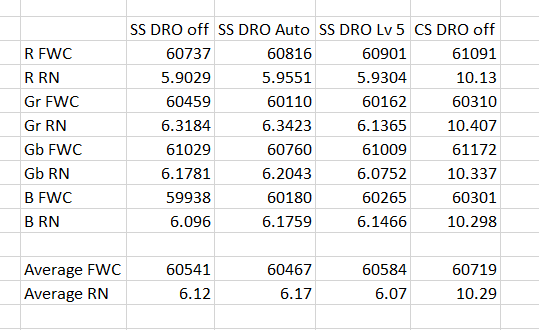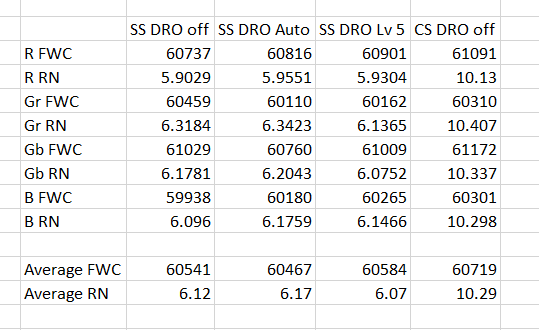 The modeling program generates an independent camera model for each raw channel which are identified as R, Gr, Gb, and B. FWC stands for full-well capacity, and is measured in electrons. RN stands for read noise, and is likewise measured in electrons. SS stands for single shot mode.
All the single shot models are virtually identical.